P-pop groups in the Philippines
---
There's indeed no stopping the rise of P-pop, also known as Pinoy pop. Coming from their Original Pilipino Music (OPM) roots and inspired by the K-pop music industry, P-pop groups, with their slick, glossy music production that gives a nod to anything Filipino, have been slowly finding their footing in the mainstream. Groups such as SB19 have even successfully made it to the global stage.
To help you get to know more about our local P-pop acts, here are  7 new P-pop groups that should be on your radar, from BINI to ALAMAT to BGYO.
---
1. BINI – eight-member girl group under ABS-CBN
---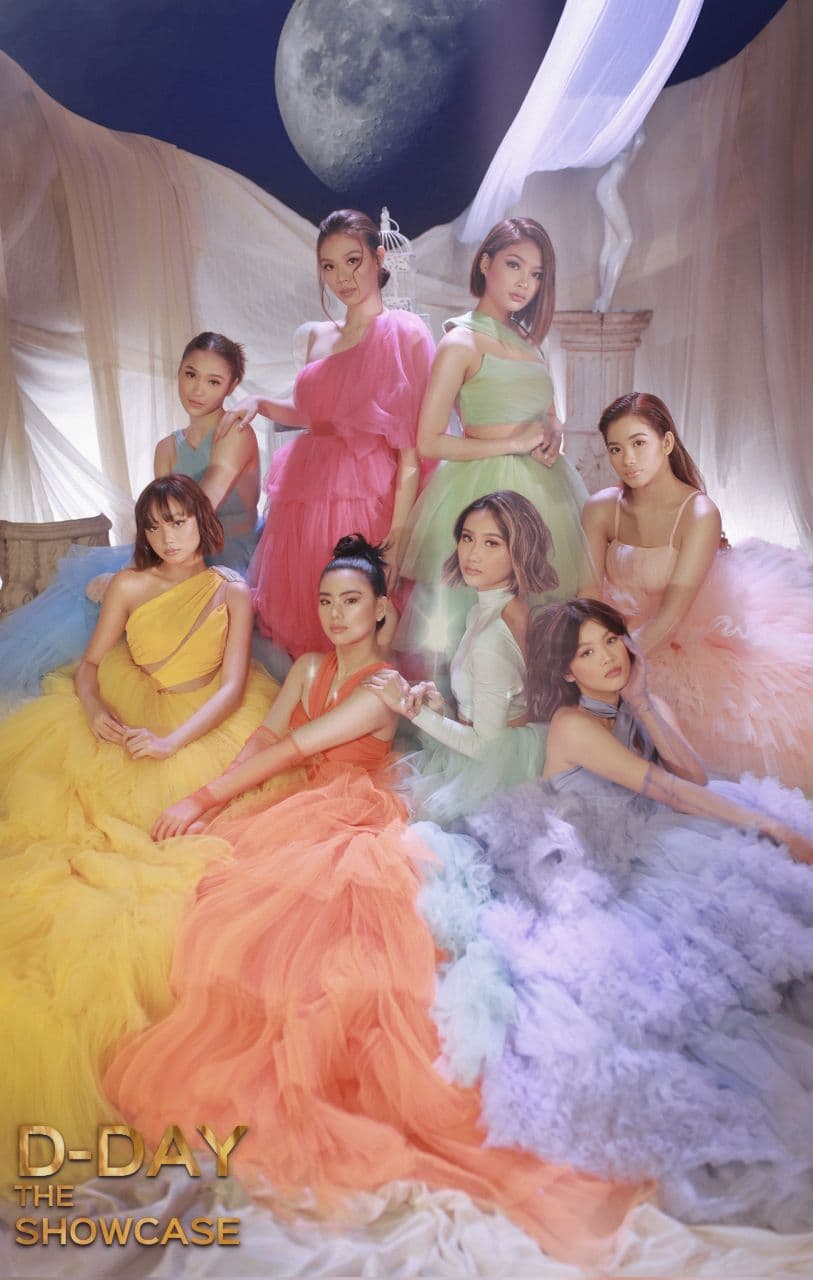 Image credit: BINI_ph
Formed through ABS-CBN's Star Hunt Academy with the help of South Korean training company MU Doctor, the eight-member new girl group BINI consists of Aiah, Colet, Maloi, Gwen, Stacey, Mikha, Sheena, and Jhoanna who were cast from over 250 auditionees. 
Video credit: BINI Official
After training for about two years, BINI's pre-debut single "Da Coconut Nut" was released in November 2020, six months before they officially debuted in June 2021 with their single "Born To Win," which tells about the challenges in conquering our dreams. 
Check out BINI's YouTube channel. 
---
2. BGYO – sings about empowerment, hope, and self-love
---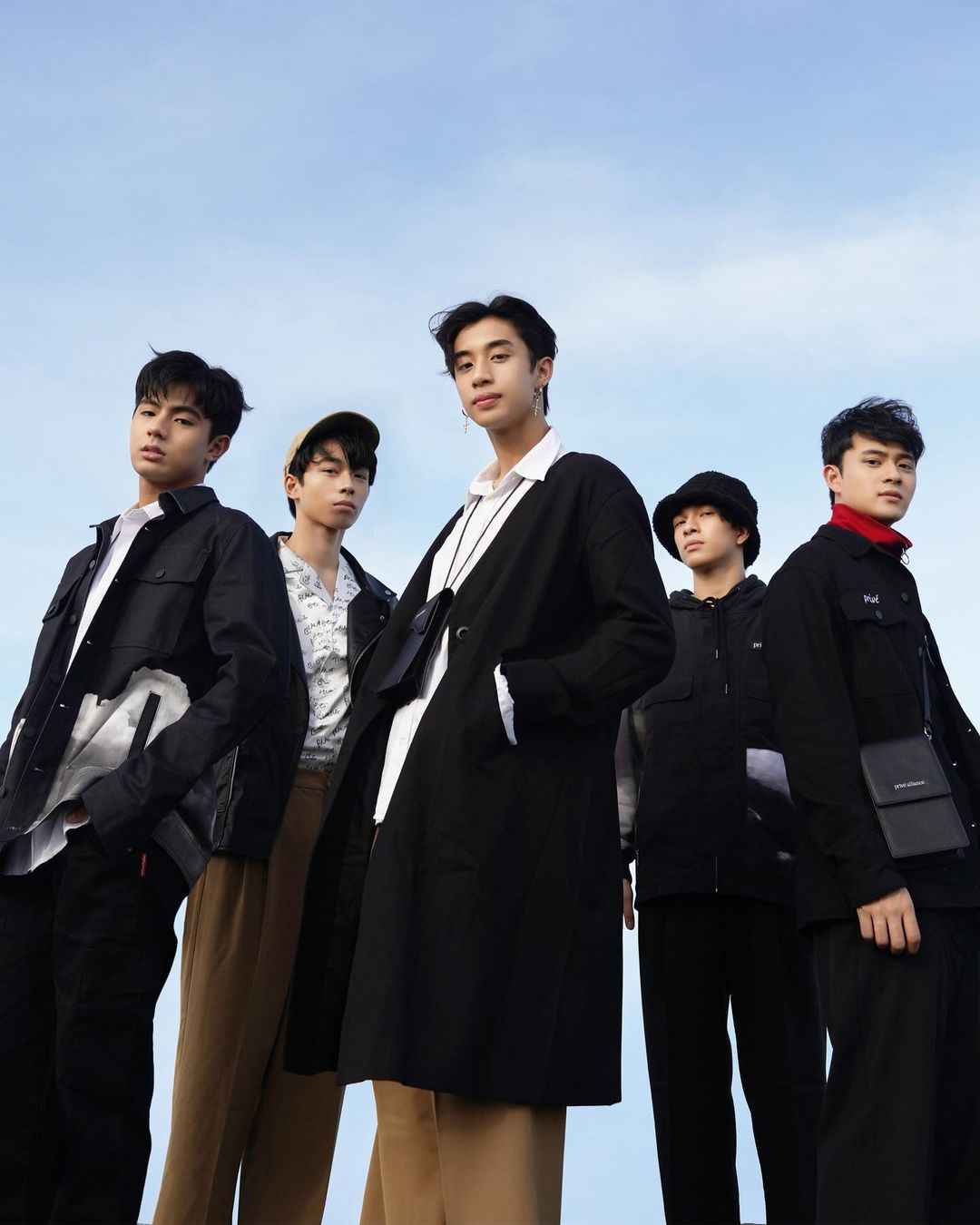 Image credit: @privenewyork/@mistersenpai
Those who are into heavy futuristic electronic dance beats should check out BGYO. Considered as BINI's brother group as they were formed through the Star Hunt Academy as well, BGYO (pronounced as B-G-Y-O) is short for "Be the Change, Go Further, You and I, Originally Filipino." 
Having debuted in January 2021 and trained for two years, the 5-member group is composed of Gelo Rivera, Akira Morishita, JL Toreliza, Mikki Claver, and Nate Porcalla.
Video credit: BGYO Official
Their debut single "The Light", about empowerment, hope, and self-love, encourages listeners to be the change they want to see in a world full of "hate, jealousy, crime, and violence," as they sing in the song.
Fans also compare the single's music video, which sees the members dancing in long coats amidst neon lights, to NCT's and ATEEZ's performances. They have also just released "The Baddest" as their comeback single.
Check out BGYO's Youtube channel.
---
3. 1ST.ONE – debut single was compared to a BTS song
---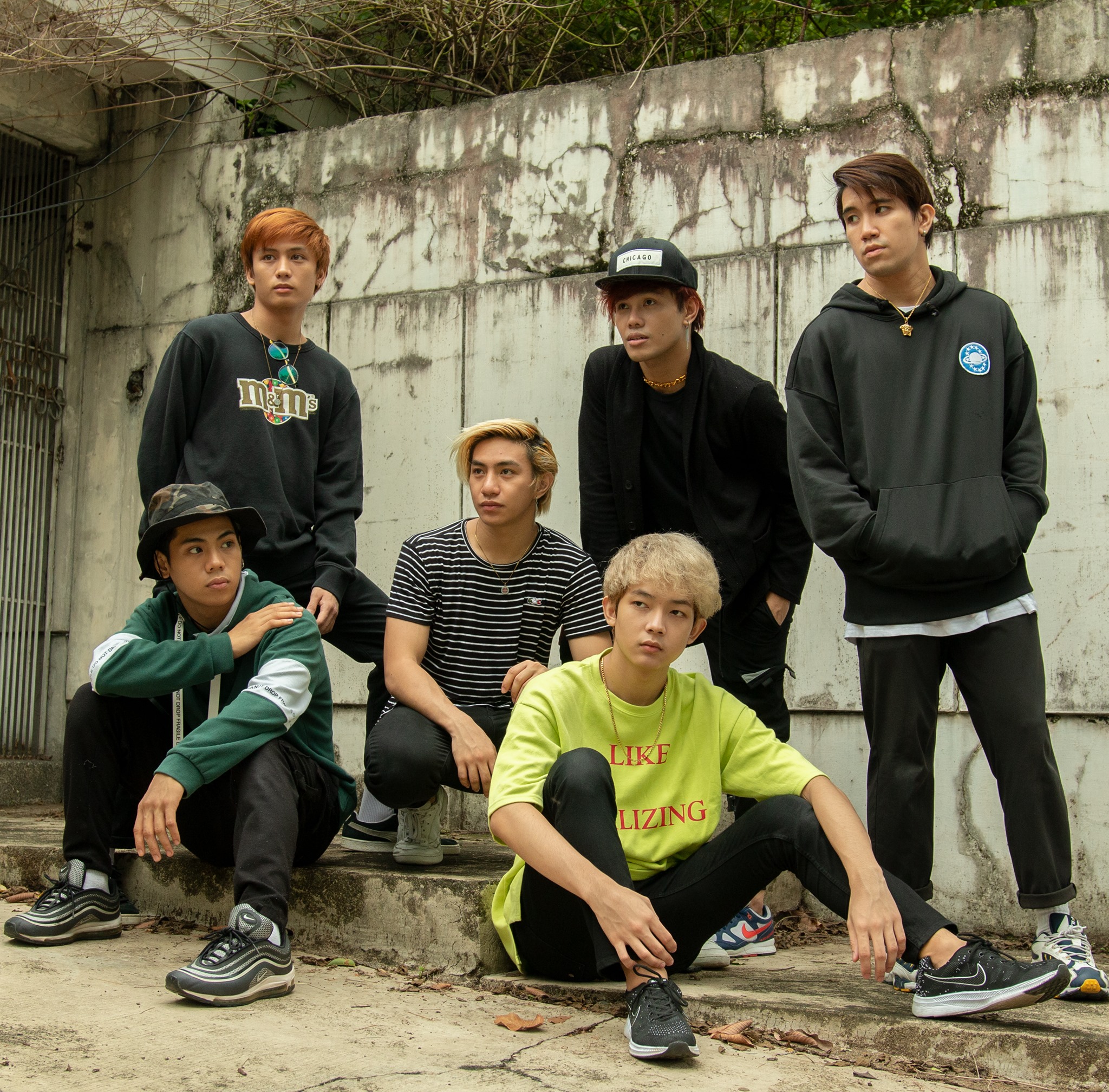 Image credit: 1ST.ONE
Having performed as the opening act at the Seoul Music Awards in January 2020, 1ST.ONE is really one of the up-and-coming groups to watch out for. Managed by Seoul-based talent management company FirstOne Entertainment, 1ST.ONE officially debuted in July 2020 after having undergone training for three years. 
Ace, Alpha, Max, Jayson, J, and Joker comprise the six-member boy group who has debuted with the single "You Are The One (Ttak Maja Nuh)" that fans have compared to the BTS song "Boy With Luv."
Video credit: FirstOne Entertainment
The song includes the lyrics "Gusto mo ba baby/Halika na lady," narrating how someone is courting a lady they like.
Check out 1ST.ONE's YouTube channel.
---
4. XOXO – known for their powerful vocals
---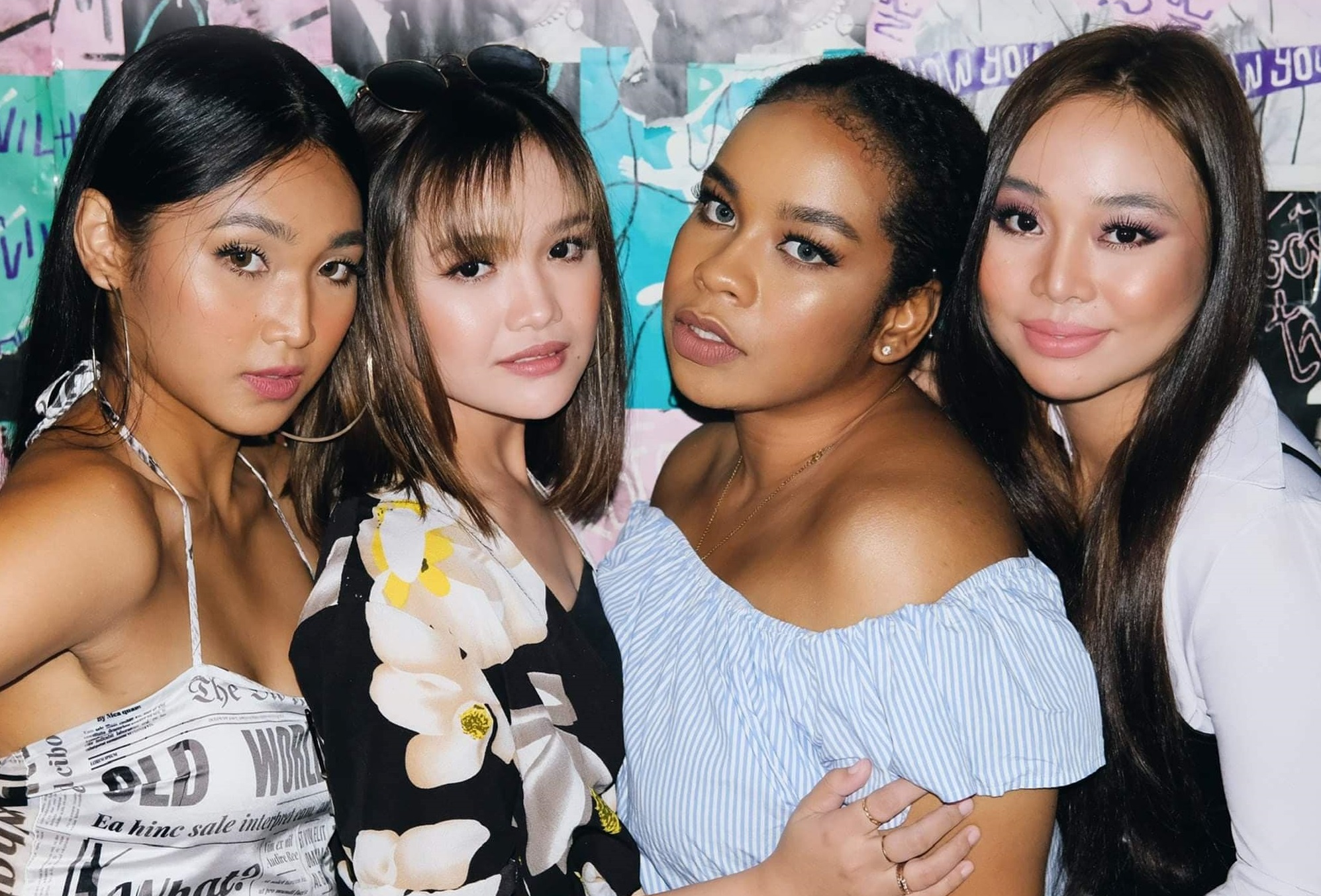 Image credit: XOXO GMA
Inspired by Little Mix, Spice Girls and Destiny's Child, the all-female quartet group XOXO is made up of Riel, Lyra, Dani, and Mel. Formed by GMA Artist Center after they joined the singing competition The Clash, they debuted in August 2019 after training for two and a half months. 
Video credit: GMA Music
The girls are known for their soulful, powerful vocals, and these power their self-titled debut single "XOXO", released in September 2020. In the song, the girls promote female empowerment by emphasizing women's need to fight for and stand up for their rights in their lyrics.
Check out XOXO'S Facebook page.
---
5. Daydream – a mix of old-school R&B, hiphop, and pop
---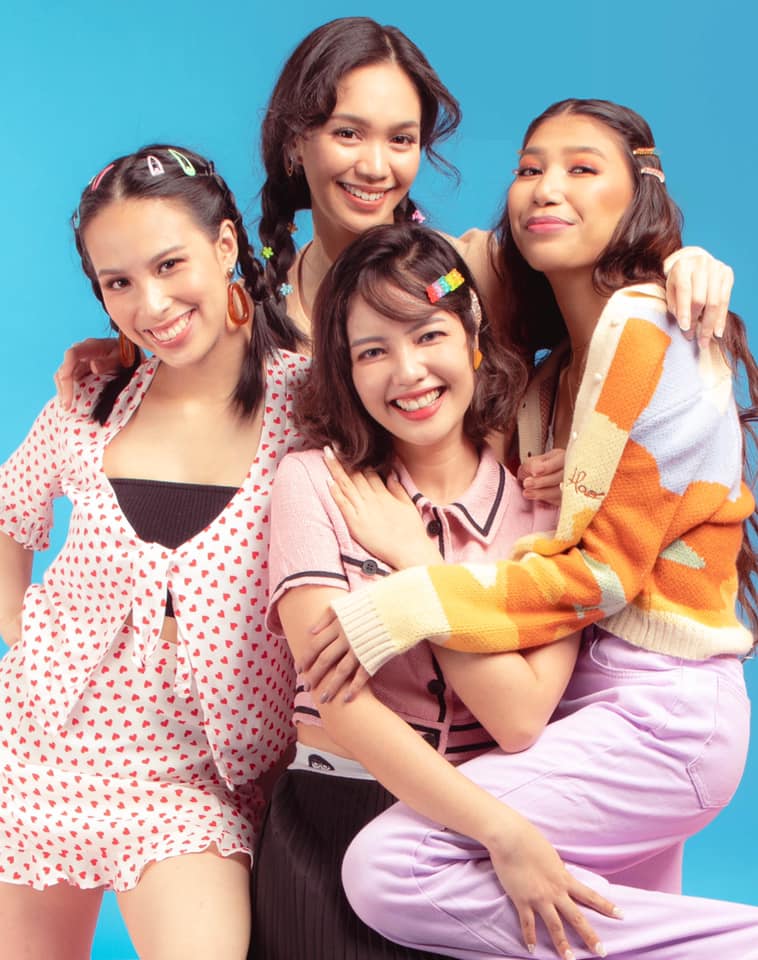 Image credit: Daydream 
Formed in November 2020 through the livestreaming app Kumu, Daydream is a 4-member girl group consisting of Awie de Guzman, Denise Silva, Kiara Dario, and Jom Logdat.
Video credit: REBEL RECORDS PH
Their debut single Fallin' 4 U, released in April 2021, is distinct for its mix of modern and retro sounds. According to Jom in an interview with Business Mirror, their sound is a diverse combination of old-school R&B, hiphop, and pop.
Check out Daydream's Facebook page.
---
6. PPop Generation – divided into three teams
---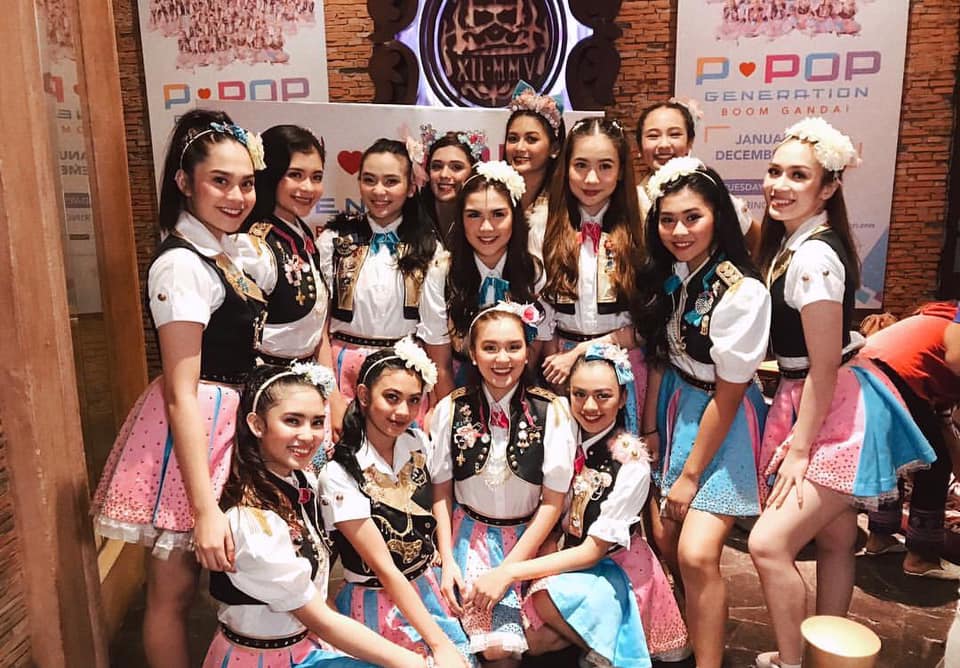 Image credit: Viva Artists Agency
PPop Generation is not your usual girl group. Managed by Viva Communications, PPop Generation, or short for Pinoy Pop Generation, is a 45-member group divided into three teams: Team A, Team B, and Team C. 
They are founded after Viva's previous pop groups, such as Pop Girls, of which Nadine Lustre is a former member, and their grouping can be compared to other girl groups around Asia, such as Japan's AKB48, which also comprises several teams. 
I
Video credit: Viva Records
The group has been around since 2019, having released many singles that are distinct for their upbeat and catchy sounds, such as "Ikaw at Ako," "Boom Ganda," and "Hanap-Hanap."
Check out PPop Generation's YouTube channel.
---
7. ALAMAT – represents several Philippine regions
---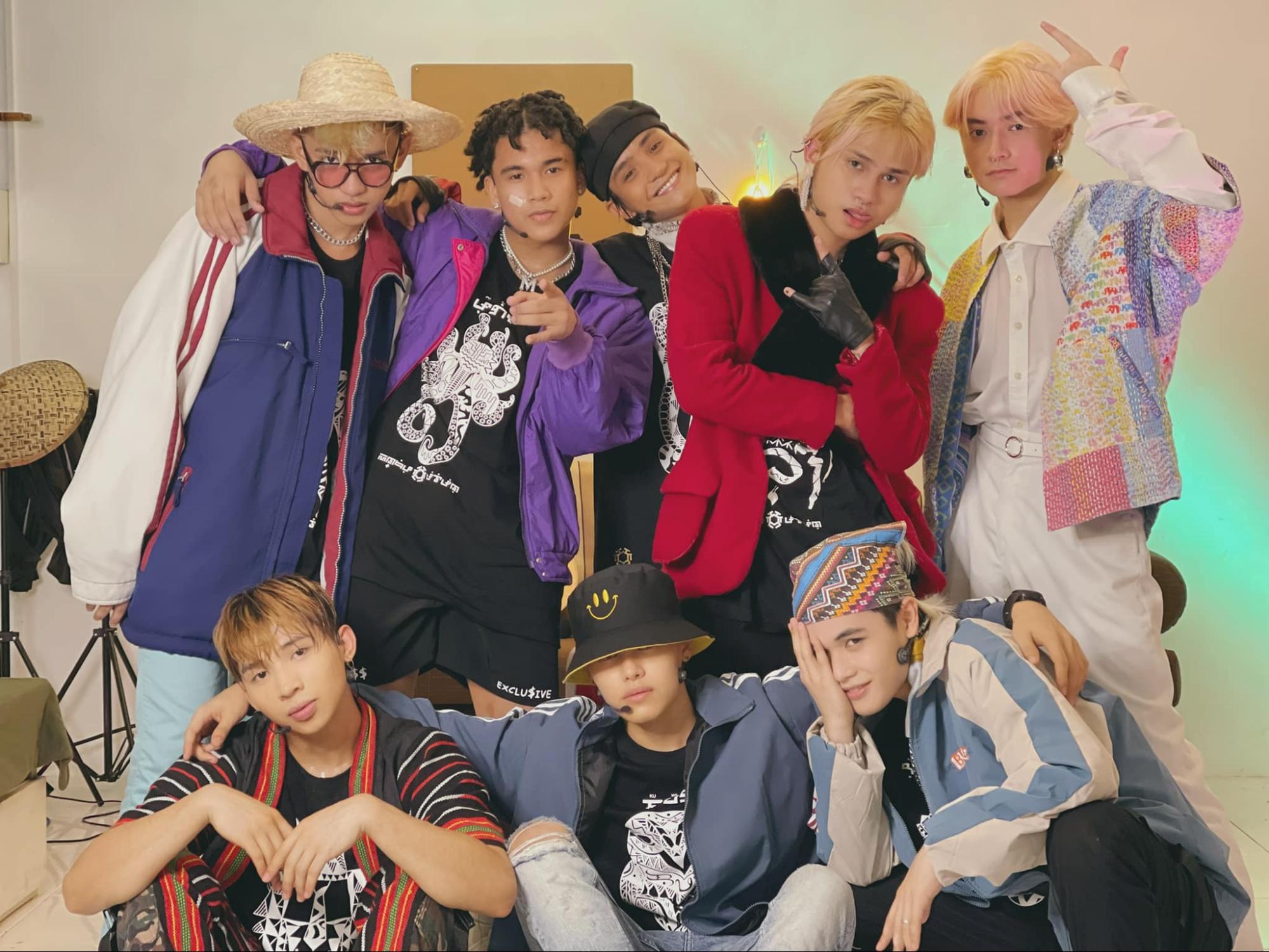 Image credit: ALAMAT
Donning colorful clothing inspired by Philippine cultures and singing songs in many local languages, ALAMAT is an 8-member boy group consisting of Taneo, Mo, Tomas, R-ji, Valfer, Alas, Gami and Jao. The group debuted in February 2021 after undergoing training for nine months under the management of Viva Artists Agency. 
Video credit: ALAMAT
Their first single, "kbye," tells the story of a guy who is left heartbroken by his significant other and is sung in a mix of the Tagalog, Ilocano, Kapampangan, Bicolano, Waray-Waray, Hiligaynon, and Bisaya languages. The music video is also a colorful reference to many things Filipino. 
The debut single was followed by the song "kasmala," a play on the Tagalog word malakas, which goes around more serious themes revolving on darker aspects of Philippine history. 
Check out ALAMAT'S YouTube channel.
---
P-pop groups to watch out for
---
From BINI to ALAMAT, the burgeoning P-pop scene indeed proves that Filipino talents are brimming with potential to get big and even go at par with global idols.
We're excited to see what our P-pop groups have to offer soon!
Also check out:
---
Cover image adapted from: BINI_ph, @privenewyork/@mistersenpai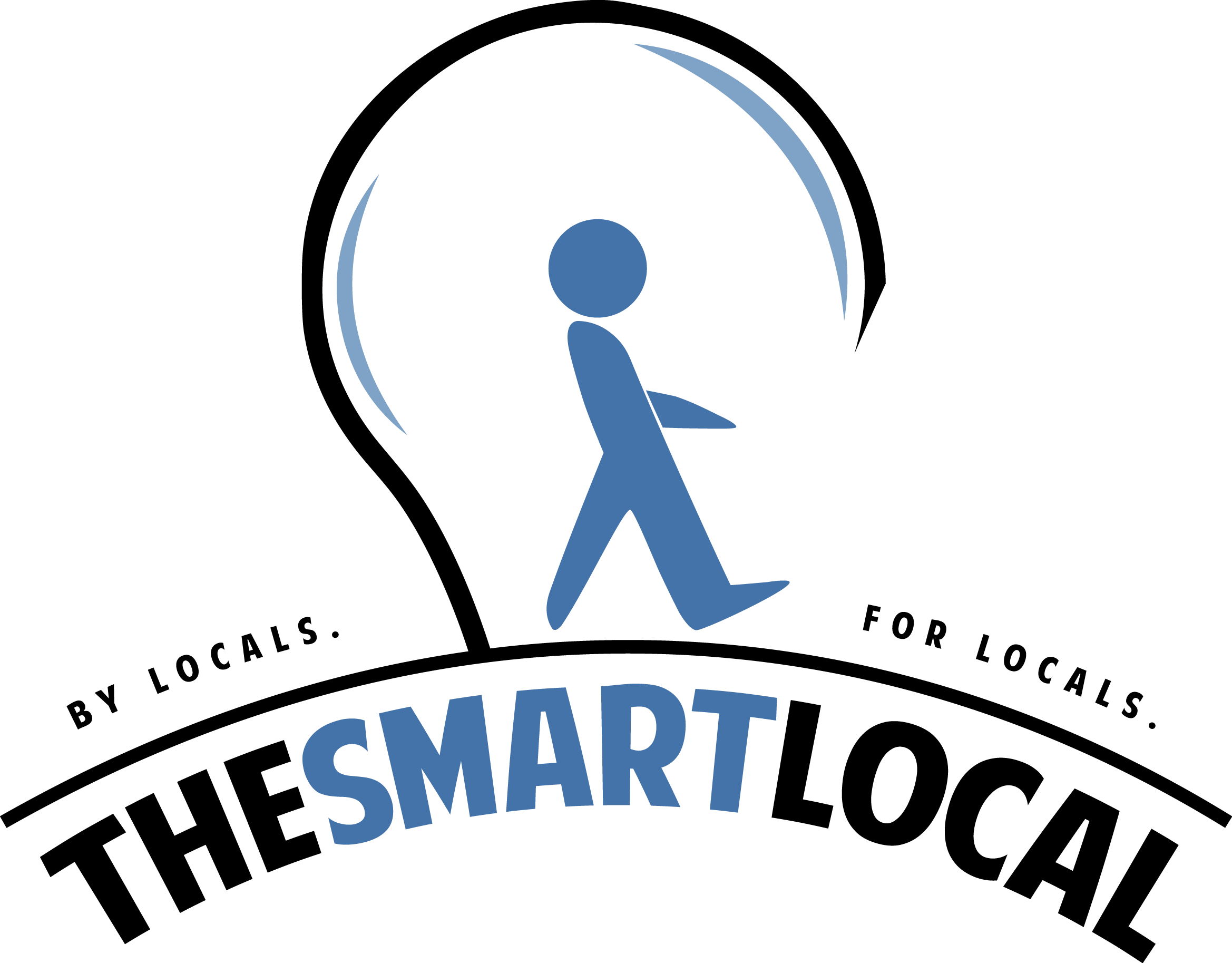 Drop us your email so you won't miss the latest news.