Little-known facts about Sarah Geronimo
---
The spotlight has been shining bright on Sarah Geronimo, with her song "Tala" suddenly catapulting to over 76 million YouTube views in recent weeks though it was first released in 2016. People are having the time of their lives perfecting her on-point dance moves, joining the multitude of viral dance covers on YouTube and social media.
While we all know how big of a celebrity Geronimo is, there are still some things about her that you're probably unaware of. Here are some little-known facts about her that will convince you that you're stanning the right star.
---
1. She was invited to sing for two Popes' masses
---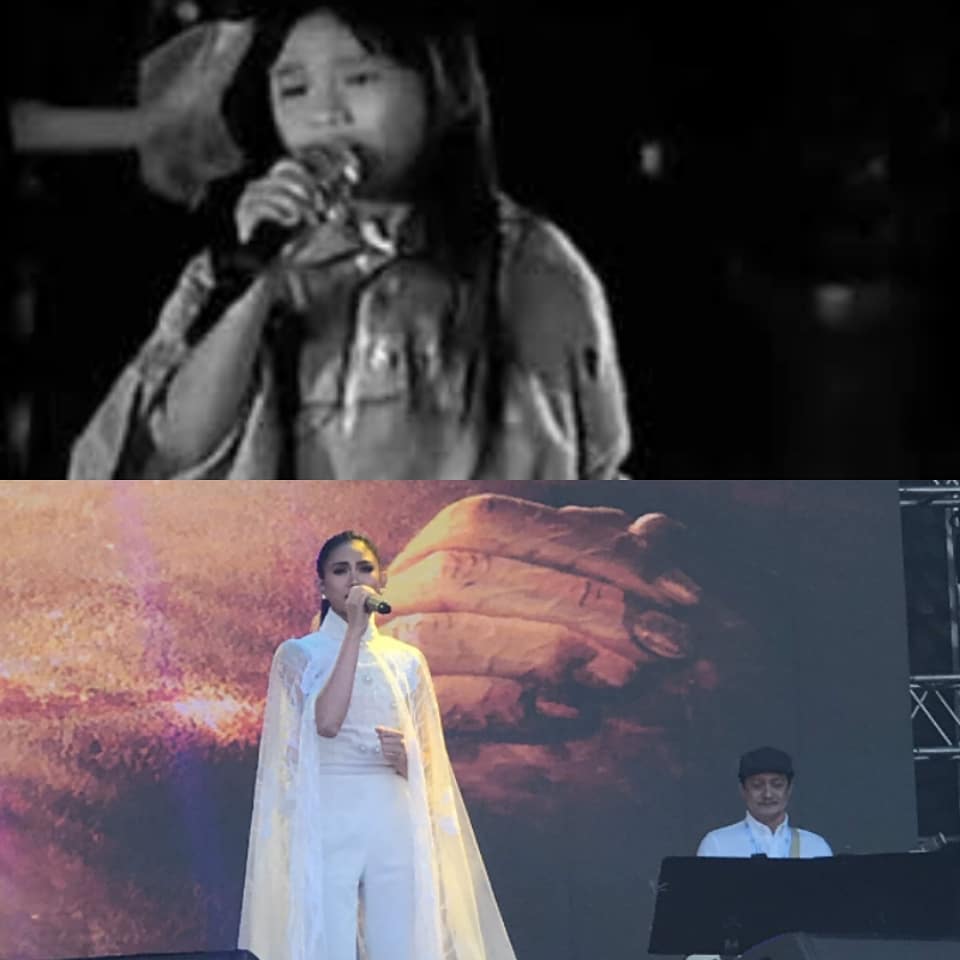 Image credit: @sgpopstar
It's not every day when a Filipino singer is invited to perform in front of a global audience, especially when it's a request coming from the Pope himself. When our very own Popstar Royalty serenaded an audience of 135,000 in Abu Dhabi, our OFWs who made up a huge part of the crowd were delighted to see her sing songs of hope and praise.
It's not just any other Papal Mass since it was the first-ever Papal Visit in the Arabian Peninsula, the birthplace of Islam. Both Muslims and Christians, most of whom were Indian and Filipino migrant workers in the region, attended the mass.
What's more interesting is that Geronimo is no stranger to papal visits. At 7 years of age, years before she became a household name, Geronimo was among the performers during Pope John Paul's visit in the Philippines in 1995.
---
2. She once crashed a wedding
---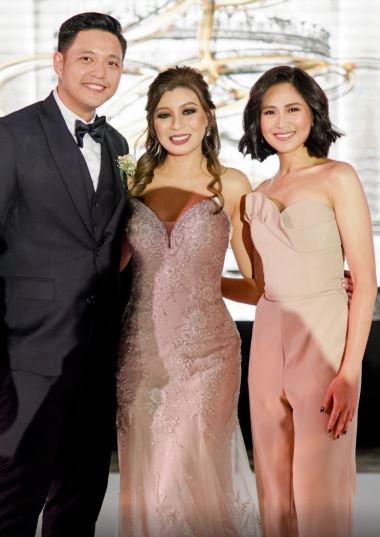 Image adapted from: @kaneptiu
Having uninvited guests at your wedding is a nightmare, but if it's Sarah G crashing your big day, it will feel like a dream come true. This is what exactly happened during the wedding reception of Kane Panghulan and Roy Tiu, both non-celebrities.
Actress Maja Salvador, a maid of honor at the wedding who also happened to be the bride's long-time friend, invited Geronimo to sing there without the couple knowing about it. The couple was thrilled to see the singer, and had fun singing along as she performed "Tala" for them.
---
3. She changed her singing style over the years
---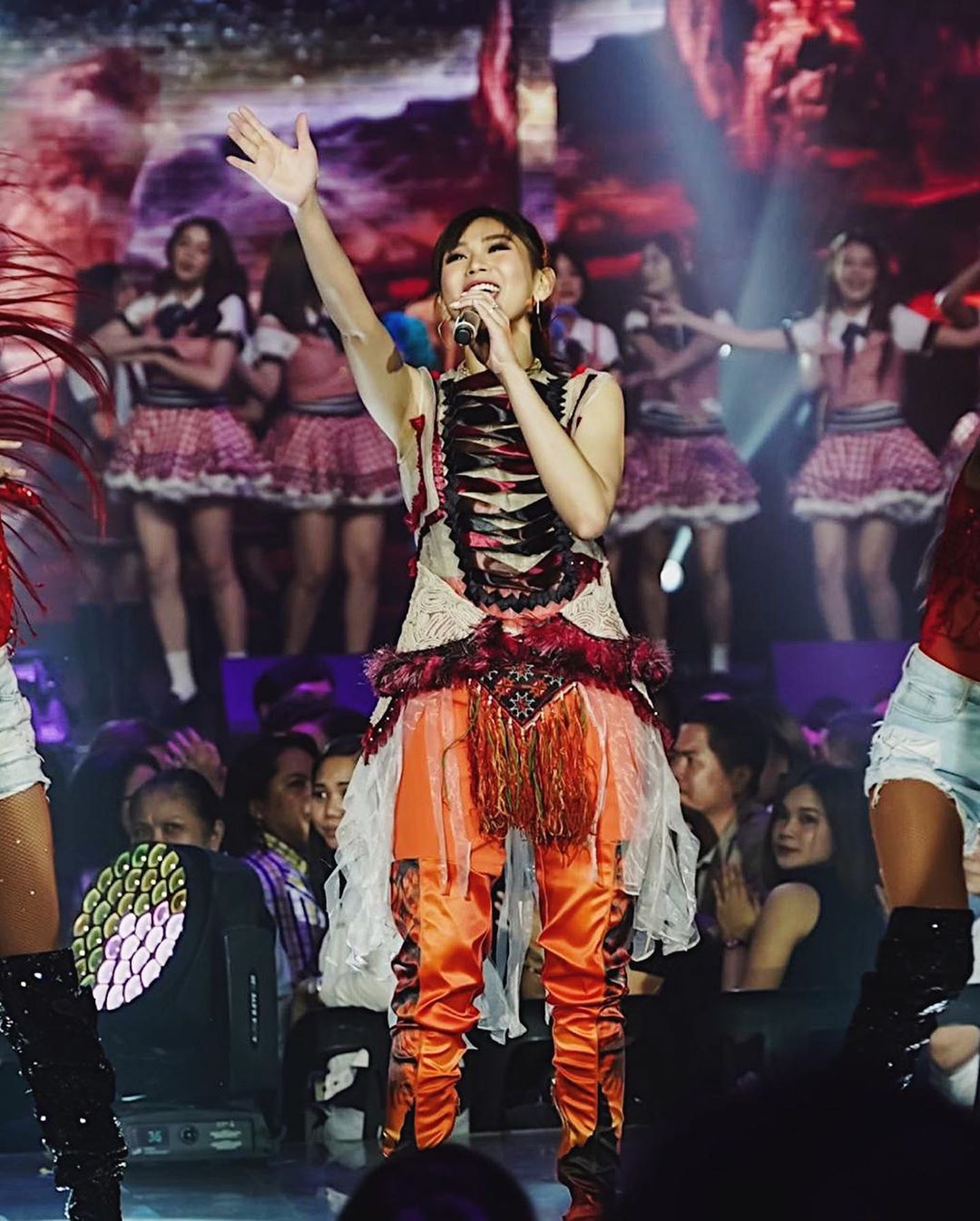 Image credit: @styledwithabang
Geronimo is a powerhouse in the music industry because of her versatility. She can show off her vocal prowess performing Celine Dion or Whitney Houston songs, rapping to Nicki Minaj tunes, or singing along to her dance hits "Kilometro" and "Tala" with a stable voice.
When asked what she would change if she could relive her past, Geronimo shared that she would have not belted high notes too much. According to her, back then, as long as a singer was a belter, she would be considered a good singer. She also said that now, she already knows the type of music that suits her voice well and has developed a "more mature sound."
---
4. She handles epic performance fails like a true queen
---
Skip to 3:59 to see her fabulous fail
It takes a professional performer to recover from blunders on stage with grace – and Geronimo is one of them.
During one of her performances on variety show ASAP, she was noticeably struggling with the lapel mic falling off the back of her dress. She decided to just hold the lapel mic and the earpiece as if it were all part of the show, until she was given a wireless mic to work with.
In the same program, but more recently, Geronimo danced in insanely high heels and a heavy pink coat. That, coupled with lack of sleep, eventually made her stumble on stage. But Queen Sarah instinctively laid down on the floor and pulled off a cool move.
---
5. Family will always be her top priority
---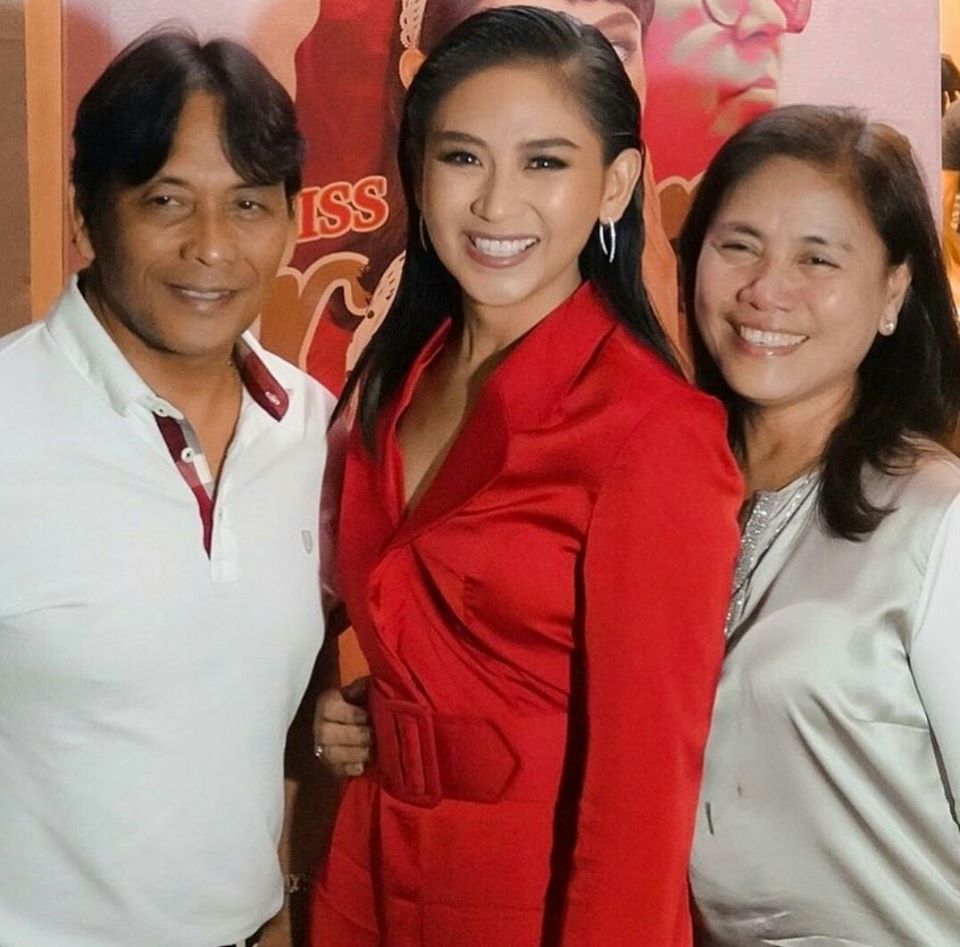 Image credit: AshMatt Believers
Geronimo has always been painted as an obedient daughter ever since she entered the limelight. In a past interview, she had even said that the next man who decides to court her must understand that she and her parents are a "package (deal)". She stressed that he must love her parents too and respect their rules.
In an interview aired before she and her now-husband Matteo Guidicelli, her boyfriend of six years at the time, announced their engagement, Geronimo assured her family that her love and respect for them would never change no matter what happens and whoever comes into her life. She shared she would always be grateful for the gift of family and that her family will always be number one.
---
6. She's an advocate of animal welfare
---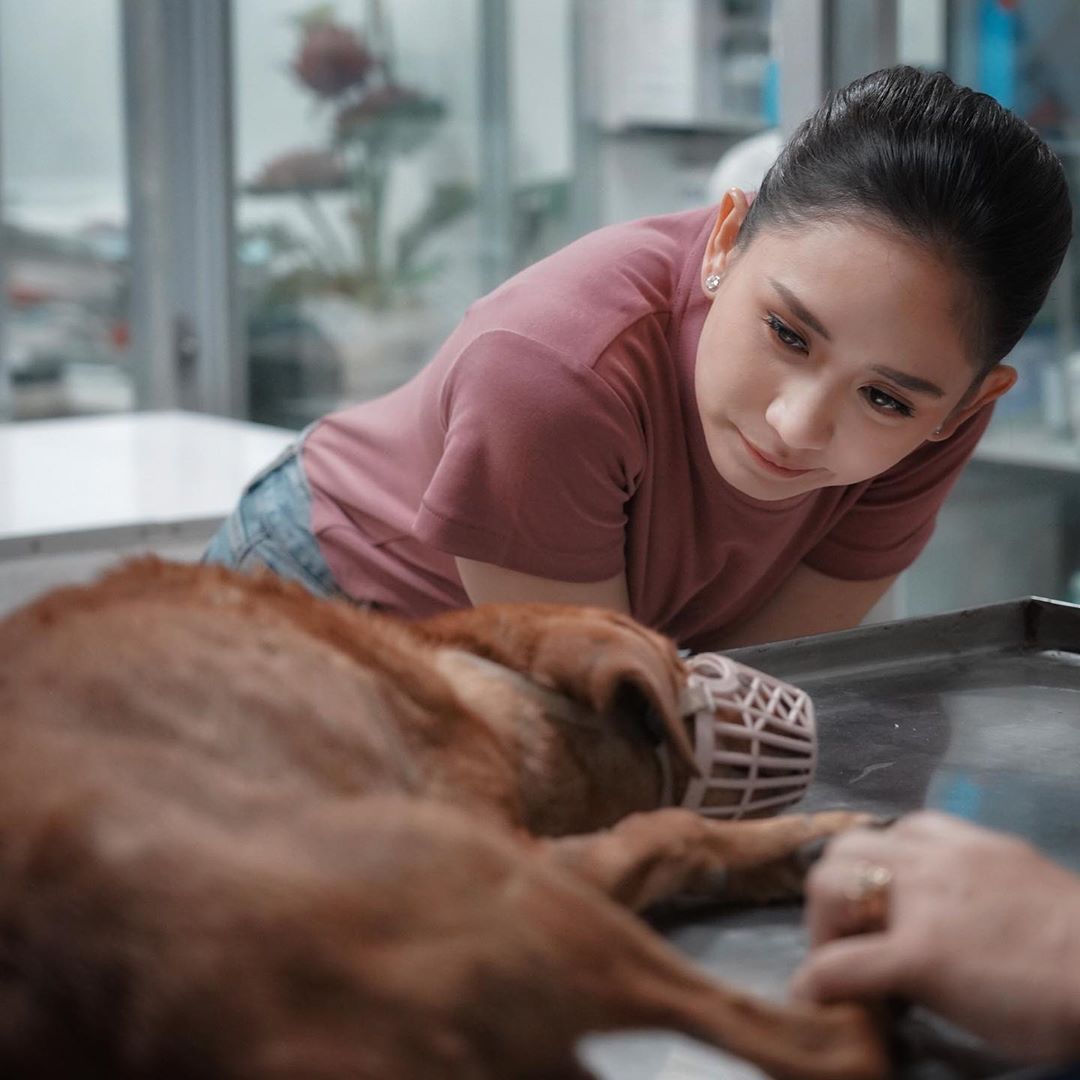 Image credit: @sarahgeronimoshots
In her latest film, the heartwarming Unforgettable, Geronimo played the role of a woman with autism, who together with her rescue dog Happy, went on a Baguio-bound journey. Not far from her on-screen character, she is an animal lover in real life.
Her love for animals, particularly dogs, started at the age of 5. Today, she has already lost count of the number of dogs she has at home. Although she's a furmom to multiple dogs, she sees to it that she loves them all equally.
Some of her dogs are aspins (native dogs), including her first rescued dog, Mochi. She spotted Mochi limping on the street, teamed up with Animal Kingdom Foundation to save the stray, and adopted her. During a visit to the PAWS headquarters, Geronimo fell in love with another aspin – coincidentally also named Sarah – and decided to bring her home too.
---
7. She's always on FHM's 100 Sexiest Women list
---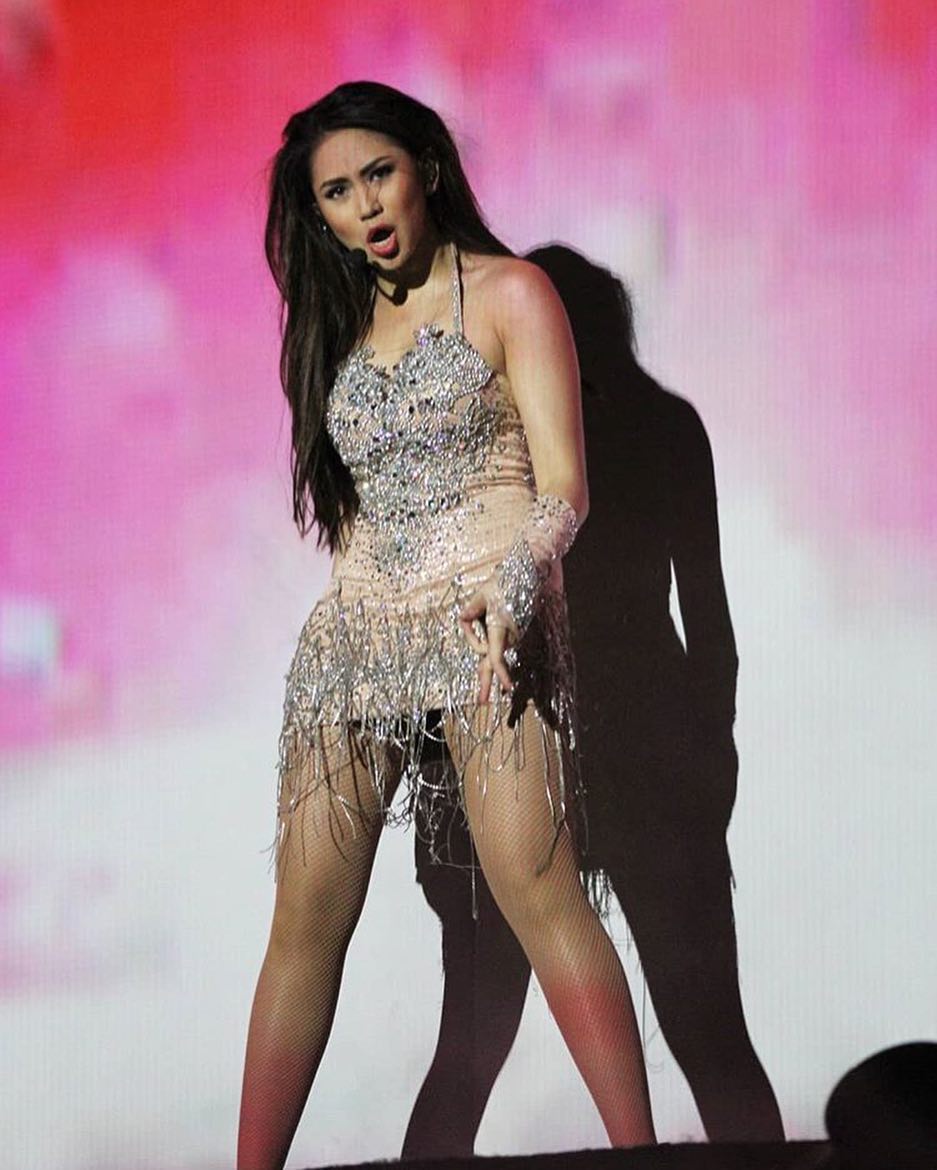 Image credit: @sarahgeronimosexylegs
Proving that you don't have to show too much skin to be called sexy, Geronimo has been a consistent name in FHM's "100 Sexiest Women in the Philippines" list since 2008 while maintaining her wholesome image.
Interestingly, she has never posed for the magazine nor has she ever been seen wearing a swimsuit. In fact, she was once spotted wearing a long-sleeved rash guard top and cycling shorts on the beach.
---
8. She gives her all in love, but doesn't lose her sense of self
---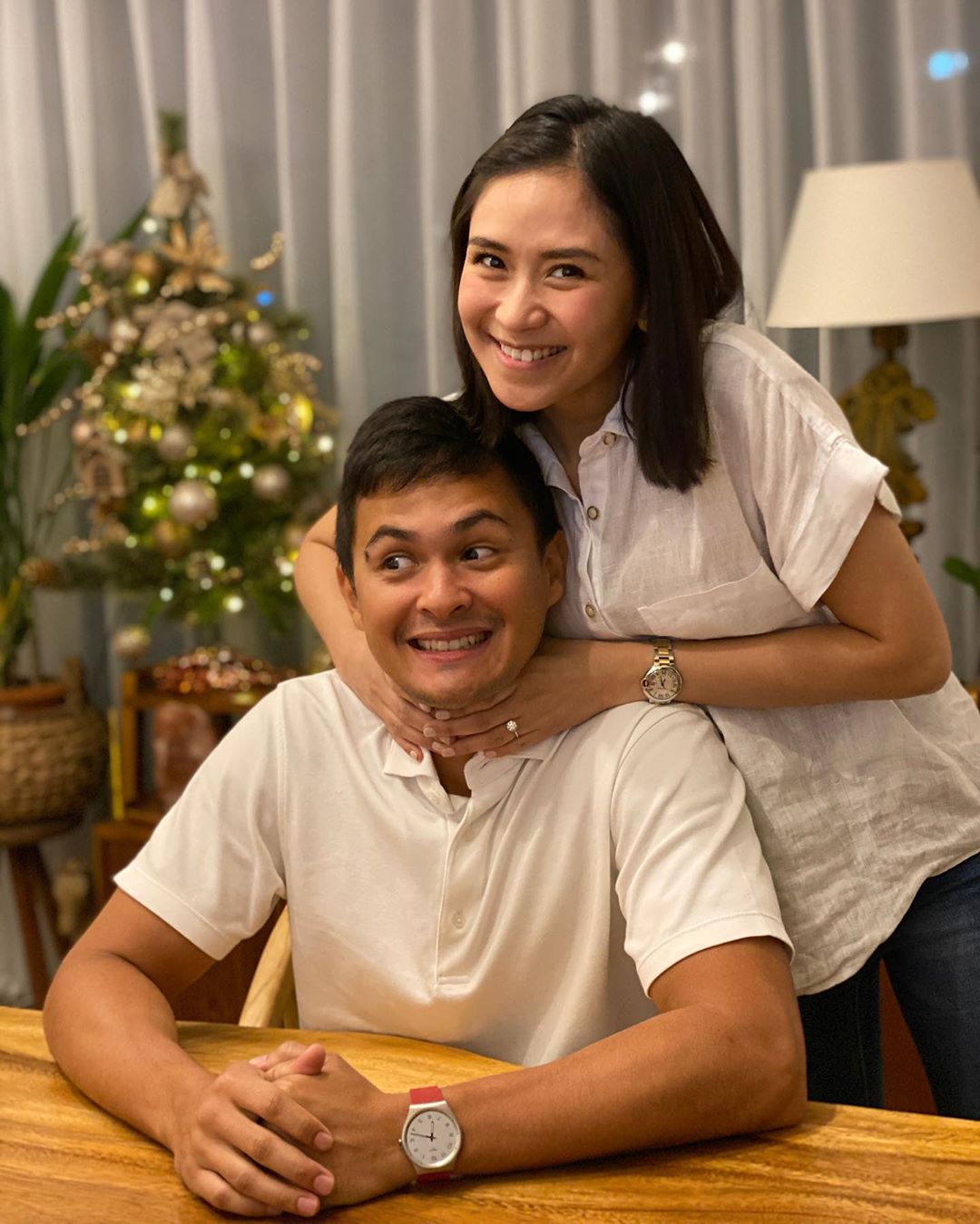 Image credit: @matteog
During a press conference, a reporter once asked Geronimo how love had changed her. Her answer was all about having a balance between loving wholeheartedly, but also being ready if the relationship doesn't work out.
Despite having strict parents, Geronimo found ways for her relationship to work. While she was still dating Guidicelli, she was seen out and about with him more often, an indication of how she wanted to keep the love strong. They had been dating since 2013 and every year, they became more open about it.
From holding hands in public events to letting her beau post pictures of them together, she seemed unafraid to show how much she loves him. Fans thought she was handling her relationship more maturely than her previous ones, and to their delight, now Geronimo and Guidicelli are married.
---
9. She owns a mansion
---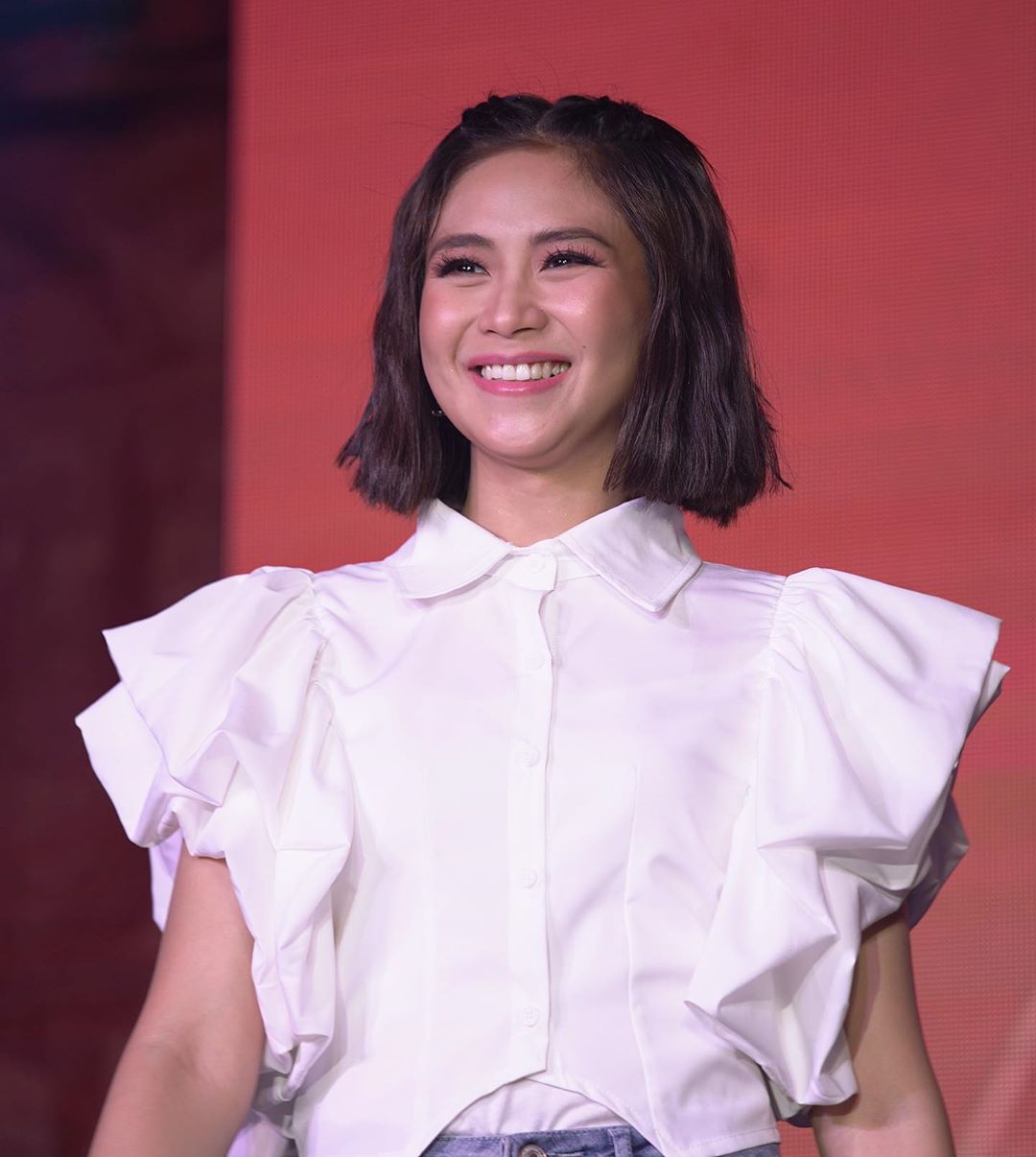 Image credit: @sarahgeronimoshots
Although unconfirmed by Geronimo herself, Guidicelli spilled that the Popstar Royalty has a mansion. He dropped the news in 2016 in response to reports that the couple were then already engaged and living together in a condo unit, clarifying that both rumors were untrue, and that she owned her own landed property.
This is actually not that surprising, considering that she has been active in the industry since winning Star for a Night as a 14-year-old in 2003. She makes tons of money from sold-out concerts, blockbuster films, record-breaking albums, and countless endorsements. In fact, she's one of the top taxpayers in the country.
Although no press or member of the public has ever seen her home on any of her social media channels, the fact that she has many dogs — which means she probably needs a huge yard for them to run around in — provides some clues to how big her house actually is.
---
10. She collects shoes
---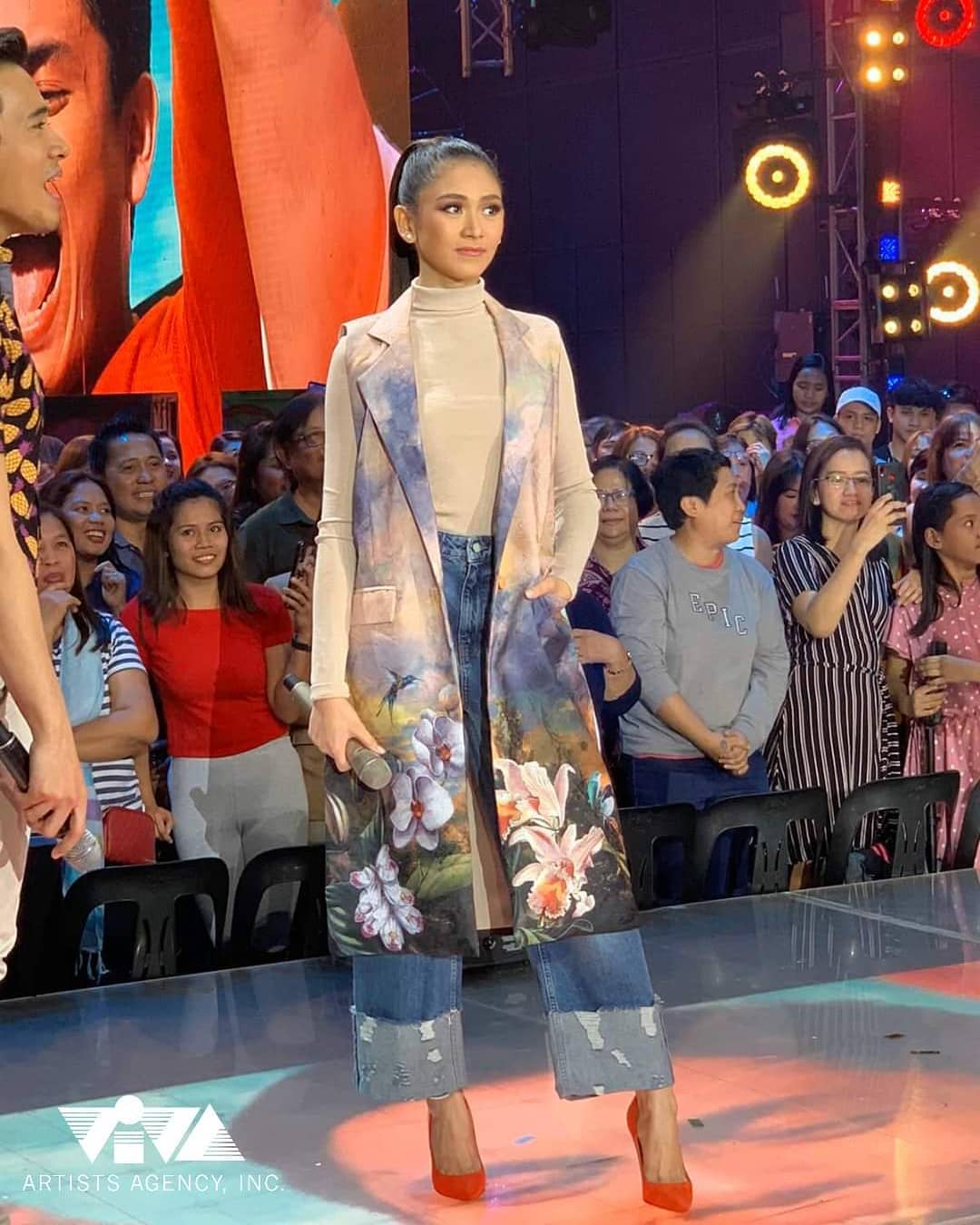 Image credit: @justsarahgfan6
Geronimo may look fierce on stage, but once she sheds off the pop star image, she becomes the simple, down-to-earth Sarah we all love. This 360-degree change translates to her style, which she used to describe as baduy and manang (old-fashioned).
However, it seems that Geronimo has become more fashion-conscious over the years. She shared that she collects shoes and has lost count of the number of pairs she owns. Geronimo acknowledges the impact of wearing the right shoes, saying that a pretty pair can transform even the simplest outfit.
---
11. She wants to be a new-age parent
---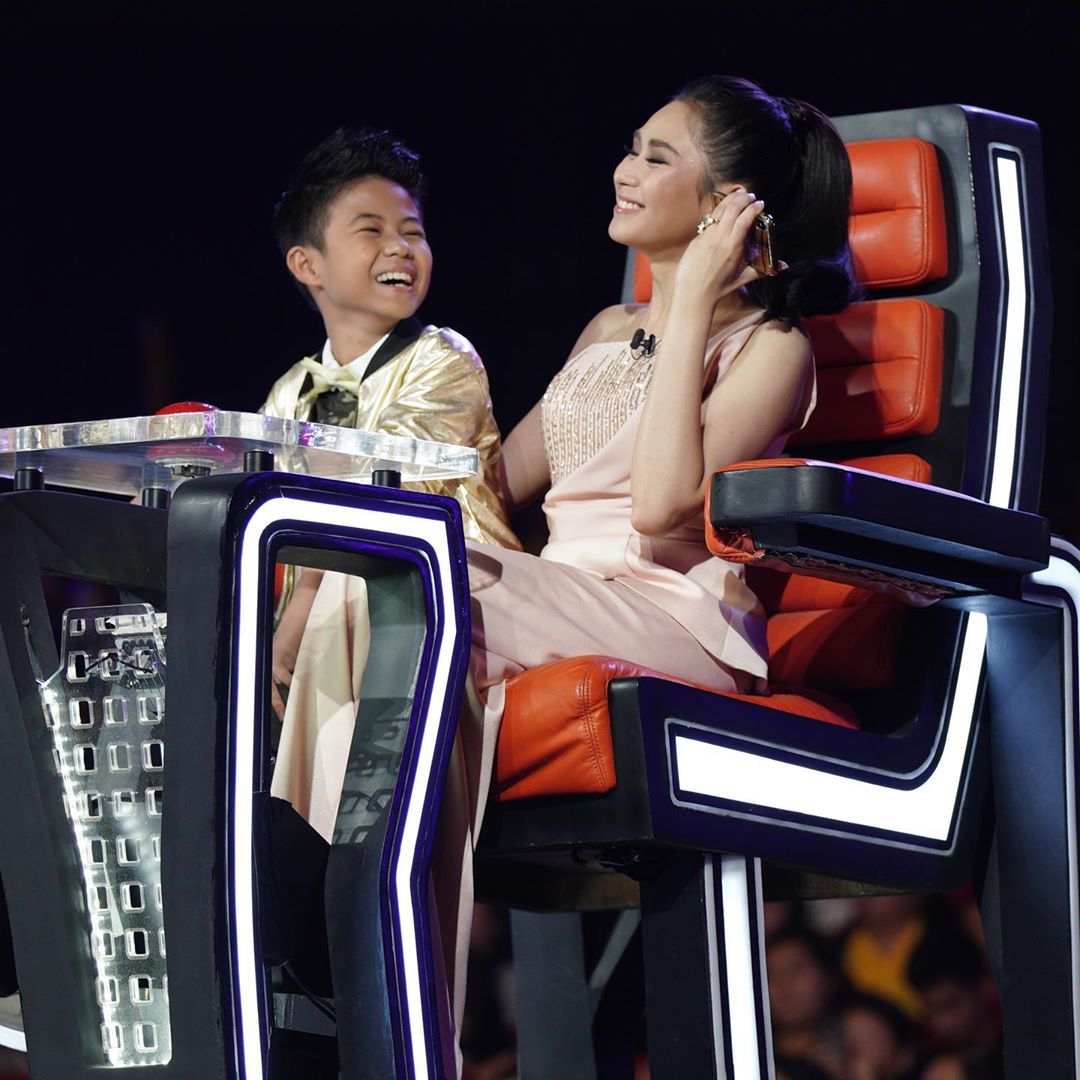 Sarah Geronimo as a coach to The Voice Kids grand champion Vanjoss
Image credit: @sarahgeronimoshots
In an interview, Geronimo said she would be a supportive and not-so-strict parent to her future child. She added, "I don't want her to be too sheltered. I want her to be strong."
It's no secret to Filipinos that her parents, Divine and Delfin Geronimo, are very protective of her. In one interview, her mom revealed that Sarah is a sincere person and they don't want people to take advantage of her.
Admitting that she's inexperienced and a late bloomer, Geronimo wants her future mini-Sarah or mini-Matteo to stand up for her or himself, learn to be assertive, and "have a backbone". In recent years, she's noticeably becoming more open and independent now that she's in her 30s.
---
Things you may not know about Sarah Geronimo
---
Sarah Geronimo may have grown from a simple 14-year-old dreamer to a strong, independent role model before our eyes, but we still keep discovering things about her. These little-known facts about Sarah G make her worthy of her own star in the sky.
Also check out:
---
Cover image adapted from: @sarahgeronimoshots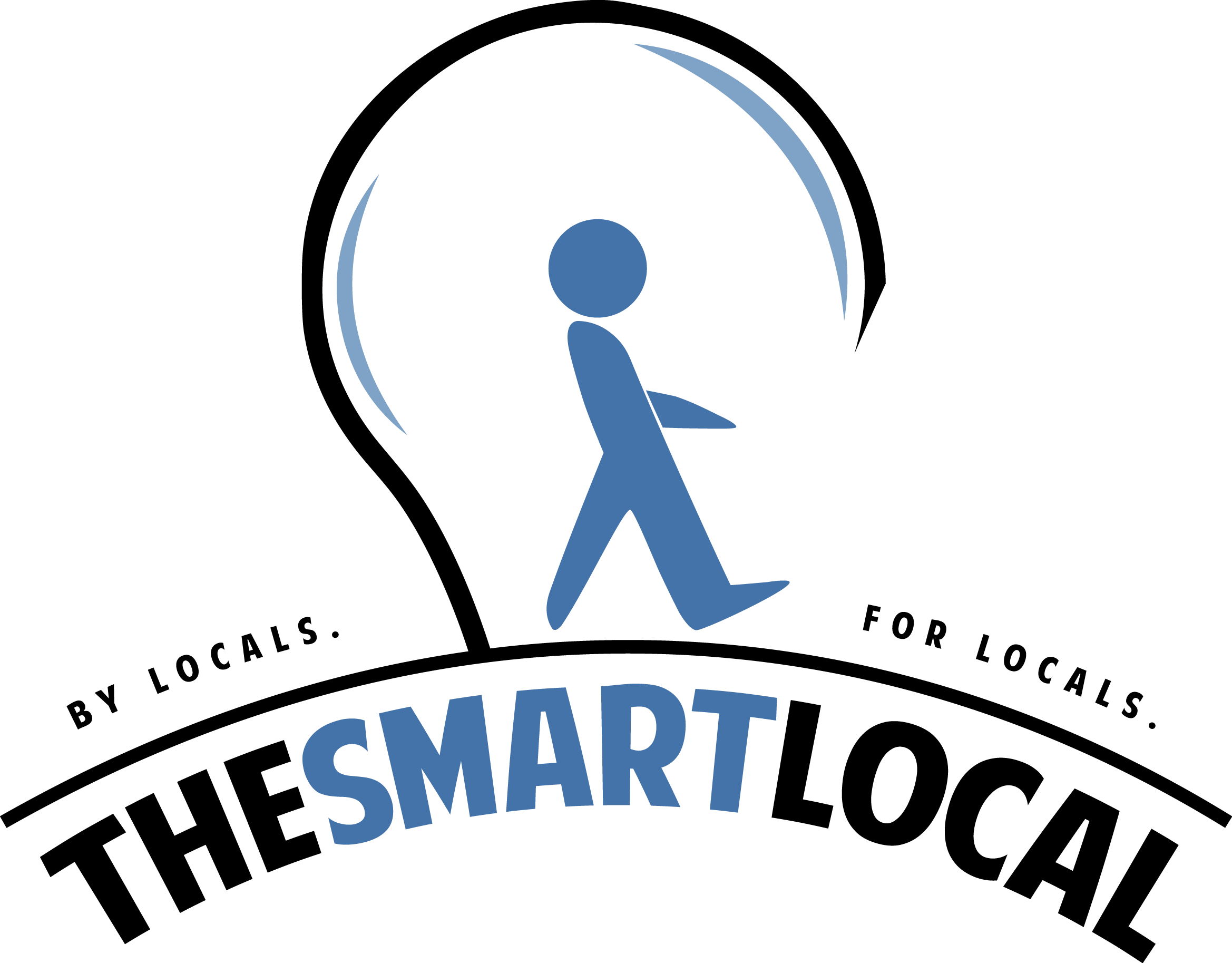 Drop us your email so you won't miss the latest news.