Philippine beaches without COVID-19 test requirements
---
It's no joke to be quarantined for over a year at home while delaying all your travel plans because of the pandemic. Thankfully, as the country's number of reported COVID-19 cases decreases, many domestic tourist destinations have begun to waive their test requirements for the fully vaccinated so they can hit the beach without much hassle.
The Department of Tourism has released its latest list of places in the country that no longer require domestic visitors to present a negative COVID-19 test result. Here are 10 Philippine beach towns without COVID-19 test requirements.
---
– Luzon –
---
---
1. Batangas – known for its laid-back southern vibe
---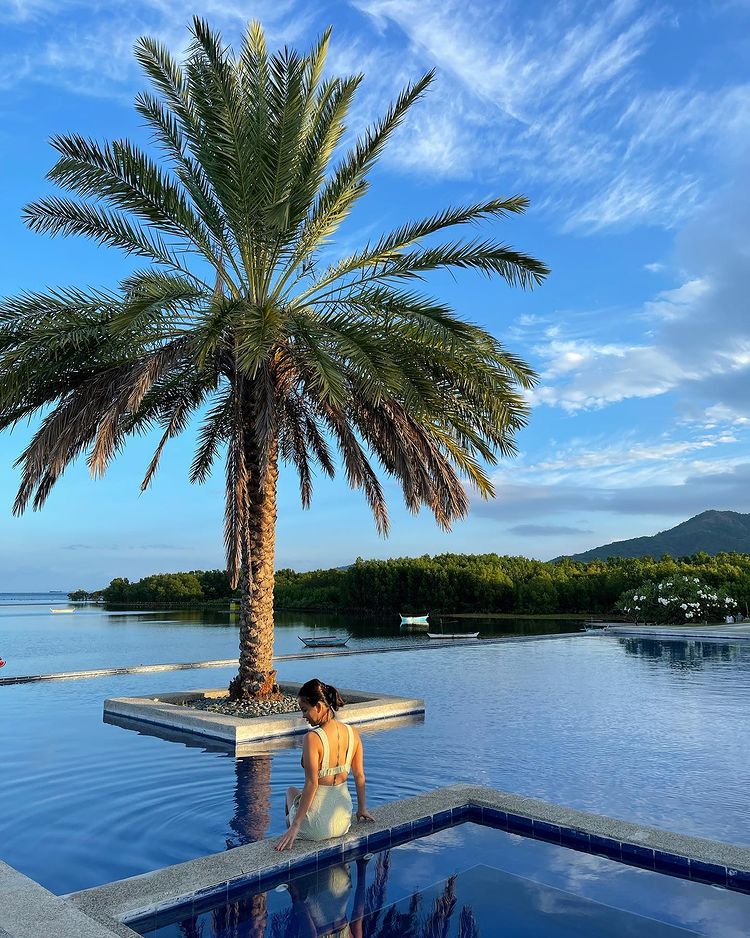 El Pueblo De Hermano By Cocotel in Lian, Batangas
Image credit: @aprild.123
Folks who want a quick drive away from Metro Manila can now marvel at Batangas' natural wonders without worrying about the hassles of getting a COVID-19 test. The province south of Metro Manila has waived its test requirement for the fully vaccinated, so more visitors can enjoy its many beaches and unique islands.
To make sure you'll have all your papers covered before arranging your stay, check the Batangas Tourism and Cultural Affairs' Facebook updates regarding the specific travel document requirements of each town.
---
2. San Vicente, Palawan – Palawan gem worth visiting that's not El Nido or Puerto Princesa
---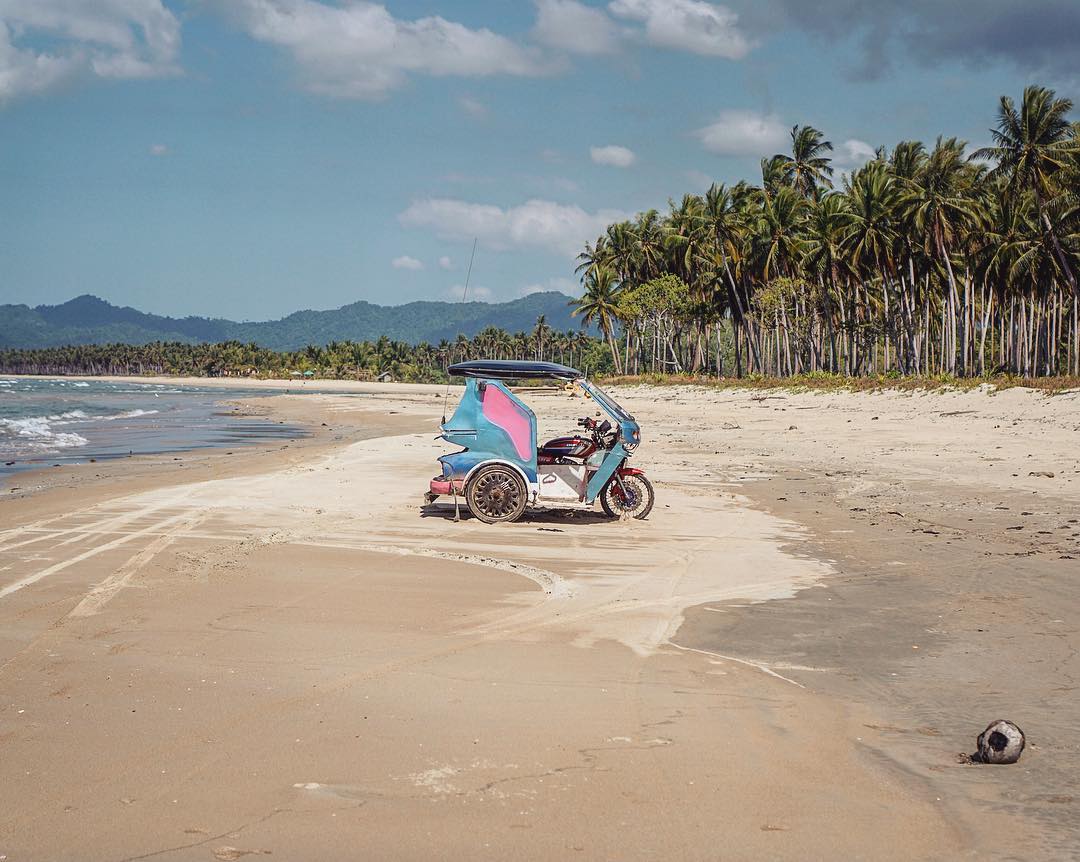 Long Beach, San Vicente, Palawan
Image credit: @lukasdoenz82
El Nido and Puerto Princesa are some of the most popular destinations in Palawan, but there's more to the region aside from these tourist attractions. San Vicente, Palawan is an underrated gem home to enchanting islands, waterfalls, and a long, white-sand beach in the Philippines, so those who have been to Palawan but haven't visited San Vicente should consider visiting the area this coming holiday.
If you're staying for more than 5 days though, just take note that you'll need to undergo antigen testing on the 5th and/or 7th day of your vacation. Check with the Facebook page of San Vicente's Information & Communication Section to clarify the details.
---
3. Oriental Mindoro – home to Puerto Galera
---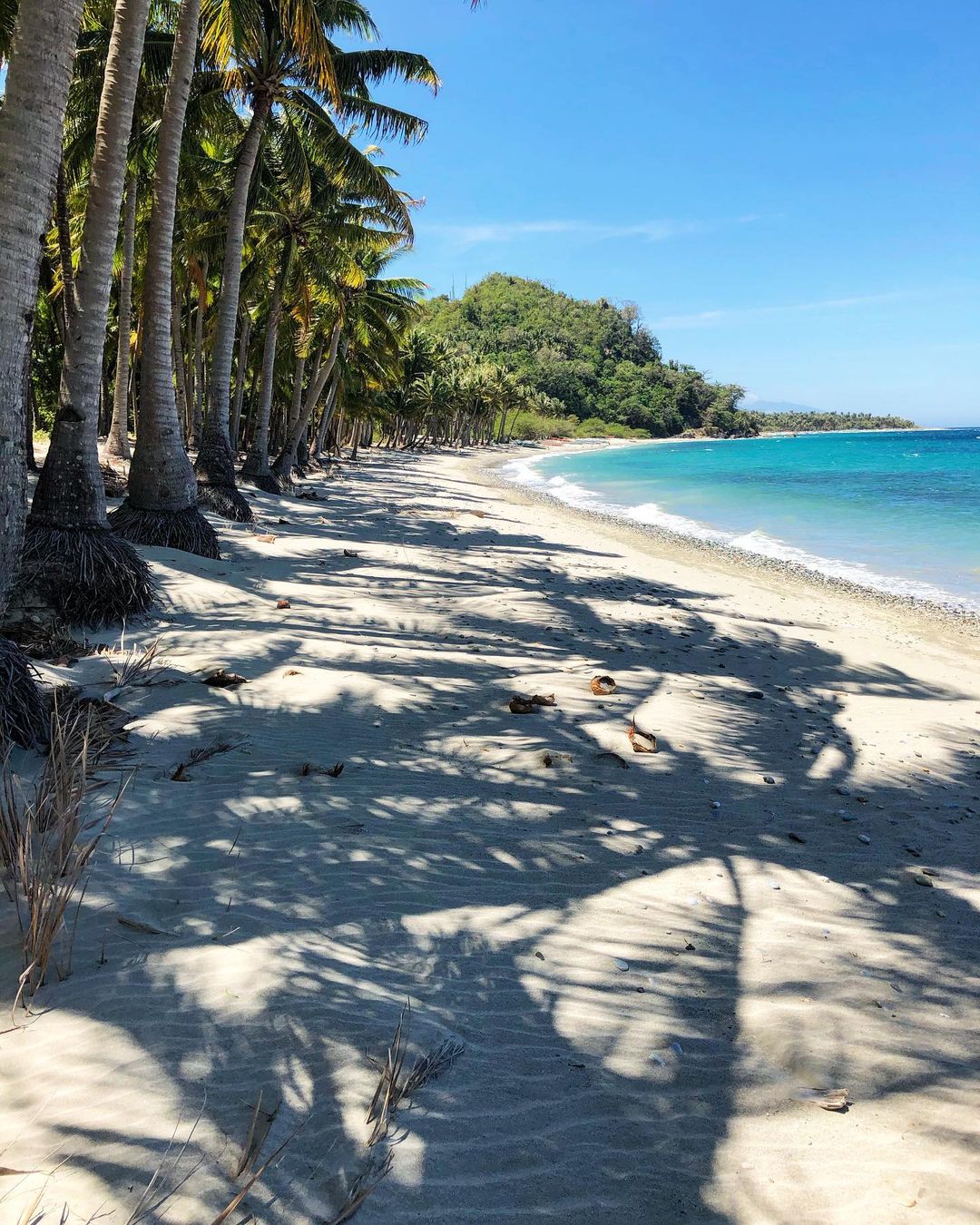 Amami Beach Resort in Puerto Galera
Image credit: @amamibeachresort
Detached from a major island, the province of Oriental Mindoro is only either accessible by plane or ferry for tourists. It's indeed one of the go-to destinations for those seeking the thrills of island-hopping, and Metro Manila visitors can also enjoy a quick weekend getaway here, given its closeness to the capital region. Puerto Galera is one of its most-visited towns – it's a vibrant hub of white-sand beaches, waterfalls, and an eco-tourism park.
To enter Puerto Galera, you need to show an approved S-Pass Travel Coordination Permit, government-issued ID, vaccination card, proof of confirmed booking, and a QR code generated via the Puerto Galera's Tourist Registration App.
The Facebook pages of Lakbay Oriental Mindoro and the Municipality of Puerto Galera are updated regularly, so you can also ask them your questions.
---
4. Dingalan, Aurora – cliffside hills, unique rock formations
---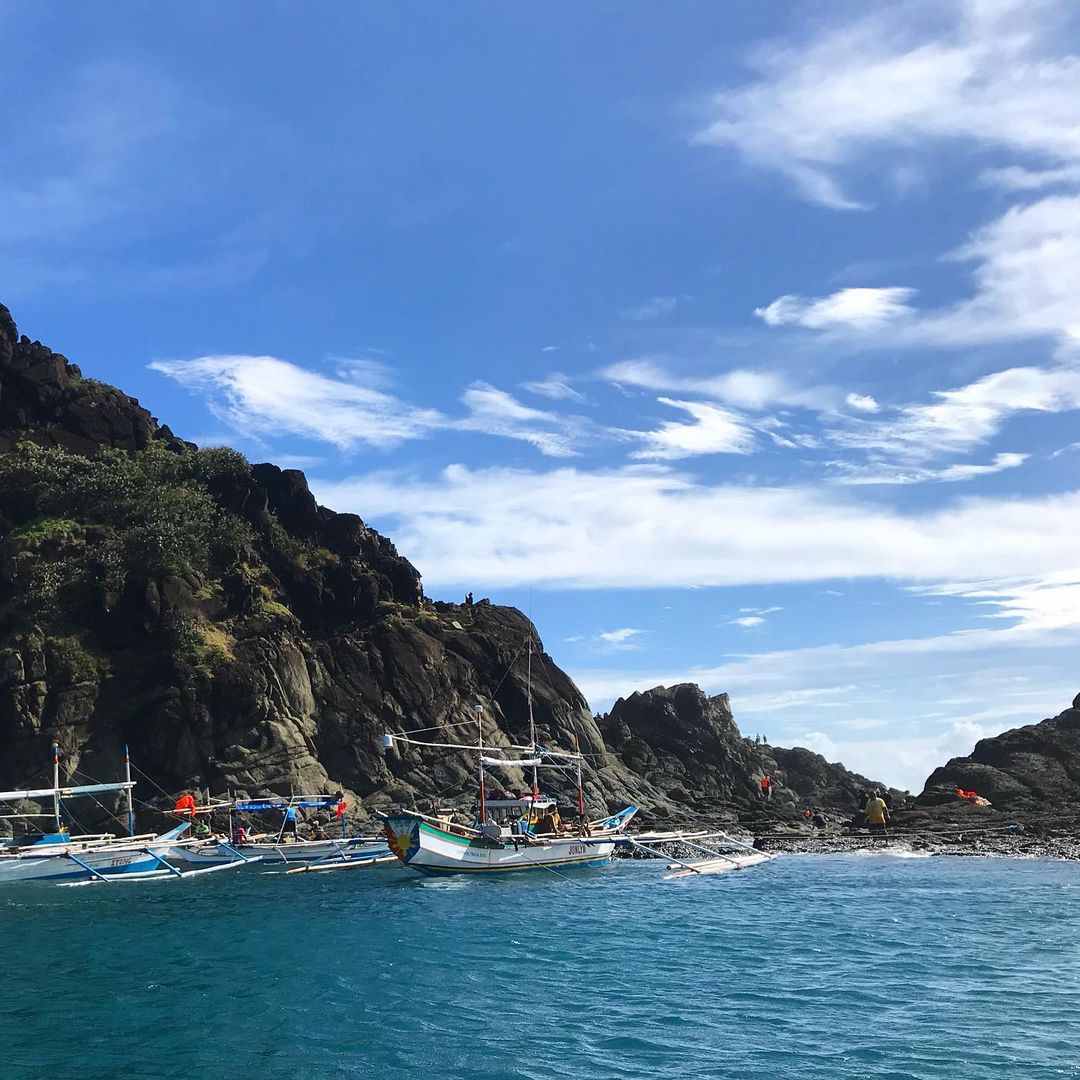 Image credit: @jashmarieofficial
Lined with cliffside hills overlooking the sea, Dingalan, Aurora is a remote destination on the eastern side of Central Luzon that will truly let you savor the wonders of nature. It boasts many unique geographic features – aside from cliffside hills, jagged rock formations such as the Suwa Rock Formation also dot the area, as well as waterfalls.
Other than a valid ID and a vaccination card, fully vaccinated visitors will no longer need to present a negative COVID-19 test result, according to Turismo Dingalan's Facebook page.
---
– Visayas –
---
---
5. Cebu – swim with the sardines of Moalboal
---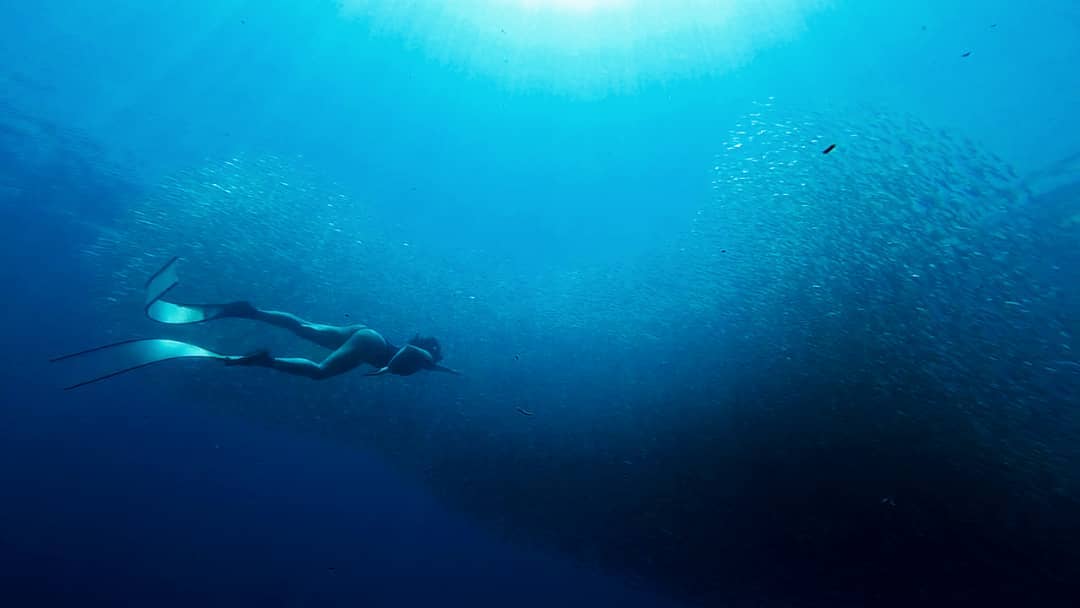 Panagsama, Moalboal
Image credit: @cebuanafreediver
With its historic sites and beautiful beaches, hardly anyone can say no to the classic, touristic destination that's the province of Cebu. Thankfully, domestic travelers are now welcome to visit Cebu as long as they are fully vaccinated by the time of their entry. 
Those who want to restart their travels with a thrilling adventure may want to swim with a school of sardines in Moalboal, famous for its rich, underwater marine life.
---
6. Boracay – world-renowned island famous for its crystal clear waters
---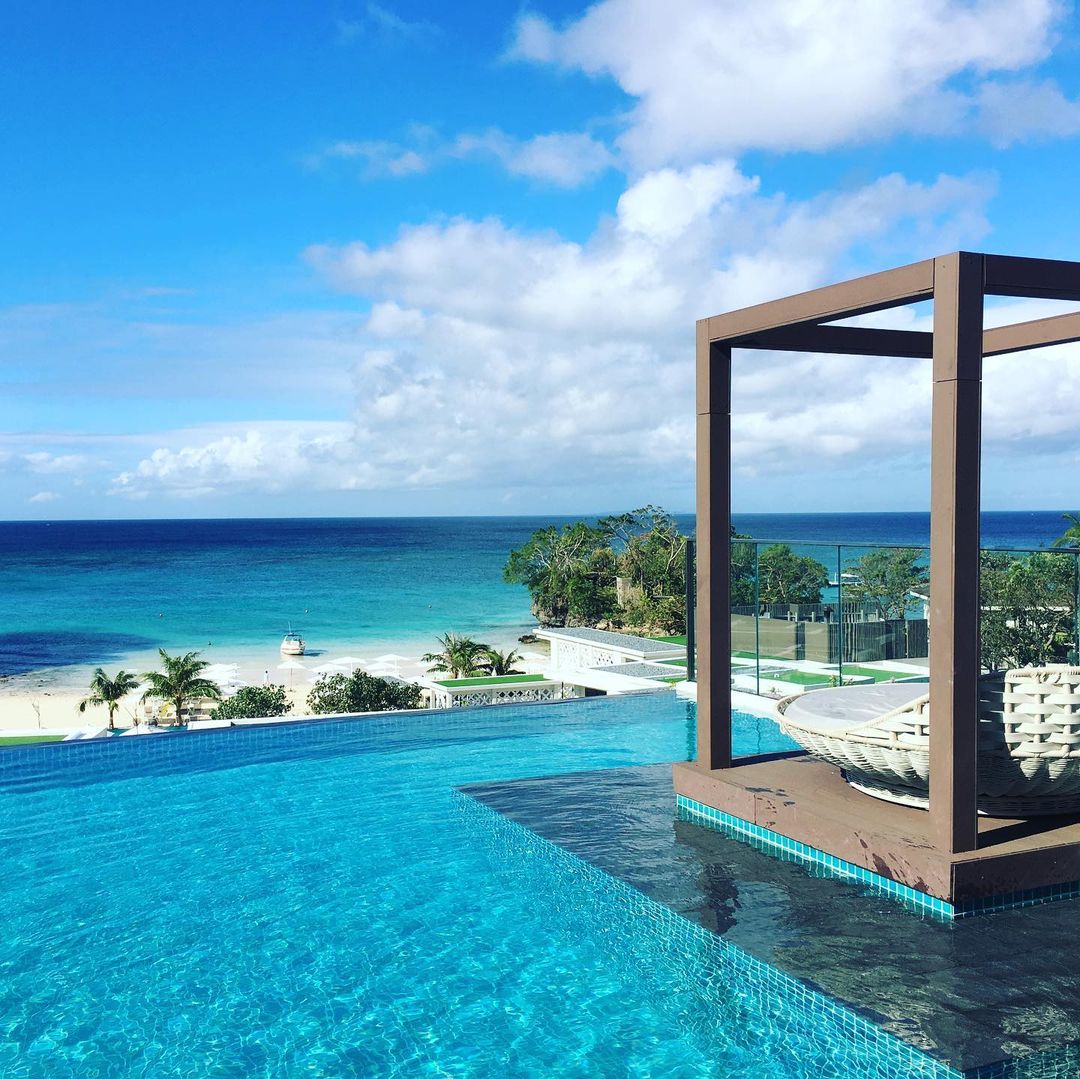 Image credit: @makomiyahara
No Philippine beach list is complete without a mention of Boracay. The famous island has been well known for its white sand and pristine waters, so much so that it's been recognized many times as having one of the best beaches in the world. If you miss frolicking on its white sand, the Aklan government has been accepting fully vaccinated visitors without requiring them a negative RT-PCR test since 16th November.
Before you take a flight to Aklan, you'll need to compile the following documents: a screenshot of your Online Health Declaration Card that can be secured on Tourist Boracay, valid I.D., a copy of a confirmed booking document from your accommodation, flight details, and your VaxCertPH COVID-19 Vaccination Certificate or local-issued vaccination card.
---
7. Guimaras – known for its mangoes
---

Image credit: @marybargat
Going to Guimaras Island will indeed make for a tropical-themed vacation, as it's known for its harvests of sweet mangoes.
Aside from its mango farms, you can also sightsee many beaches here, as well as enjoy island-hopping. The province has fortunately been able to jumpstart its tourism, as it's now accepting tourists as long as they can show proof of being fully vaccinated.
---
8. Bohol – unique sites from the Chocolate Hills to a tarsier sanctuary
---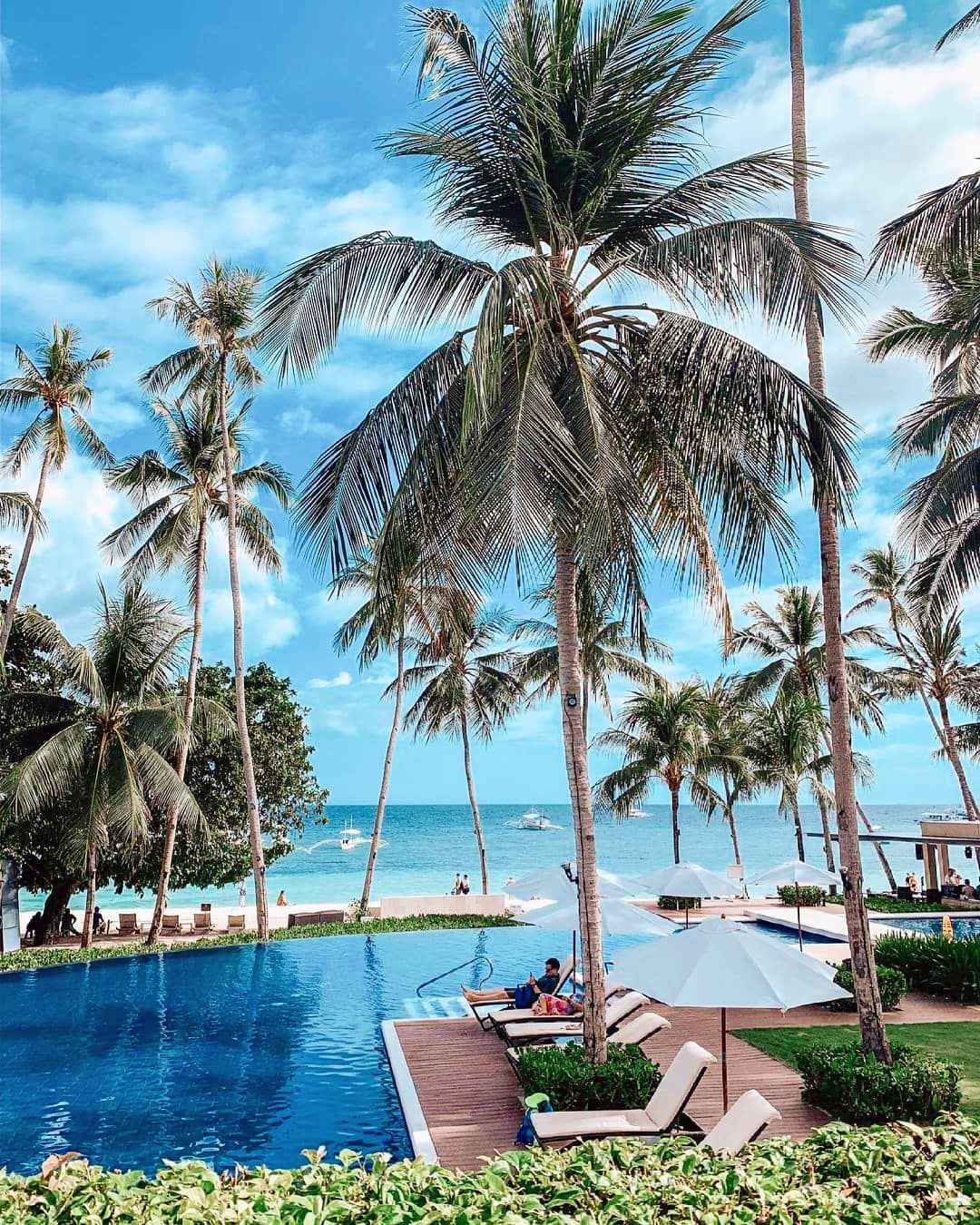 Image credit: @henannresortbohol
A destination with unique sights, Bohol is a paradise with the Chocolate Hills and tarsiers that are rare anywhere else. It's also a haven of diving sites and white-sand beaches that have been lauded to rival Boracay's.
To ensure you get all your requirements covered when you're planning a holiday here, generate a Vaccination Certificate from the Department of Health's website and apply for an S-Pass, as you will need to show these documents upon arrival in Bohol.
---
– Mindanao –
---
---
9. Camiguin – attractions include white sandbars
---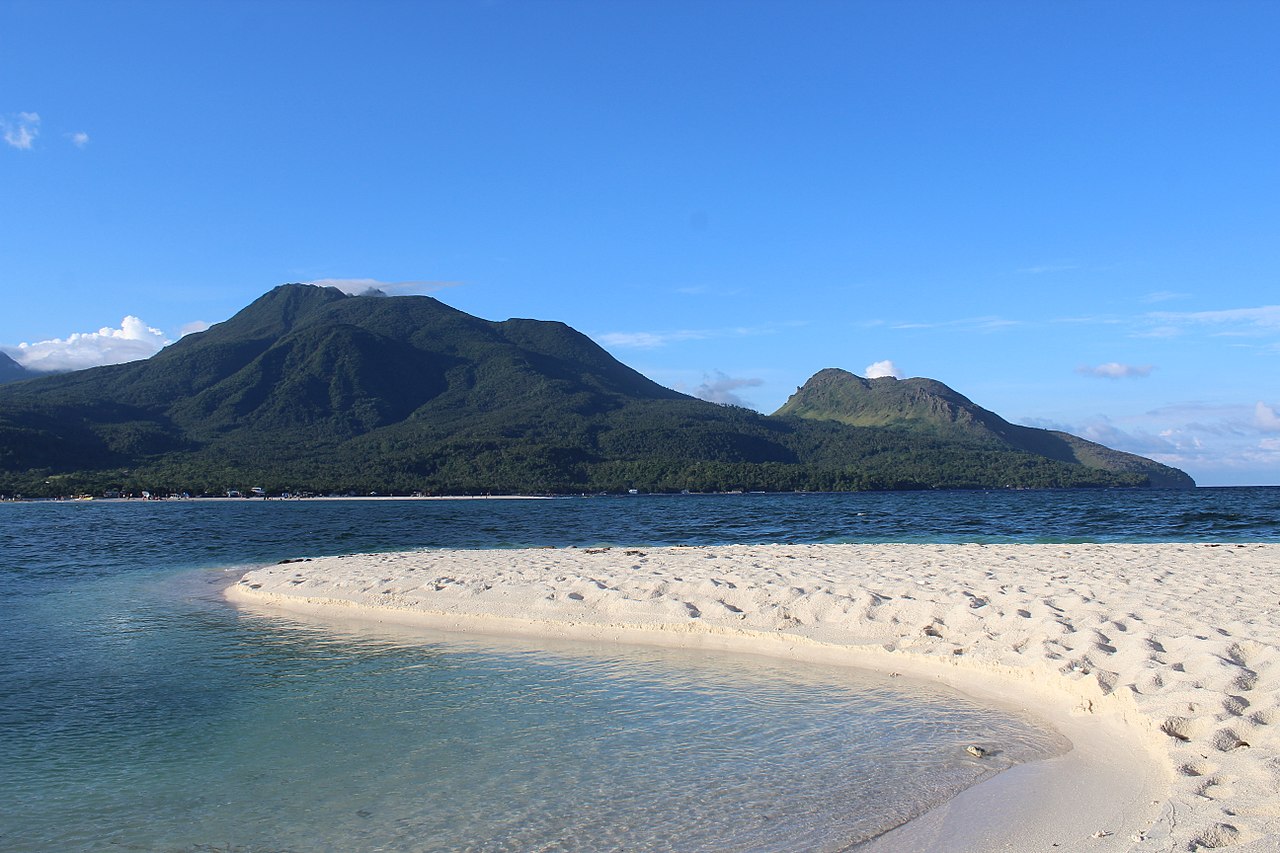 Image credit: Wolfgang Hagele/Wikimedia Commons
On the northern coast of Mindanao, Camiguin shines immaculately with its attractions from sandbars to waterfalls to hot and cold springs. So if you're planning to visit, you don't need to take a COVID-19 test as long as you're fully vaccinated by the time of your arrival.
Just show your vaccination card, valid ID, booking reservations, and before visiting, register your stay on Camiguin Tourism Office's website.
---
10. Mati, Davao Oriental – land formation resembling a dinosaur
---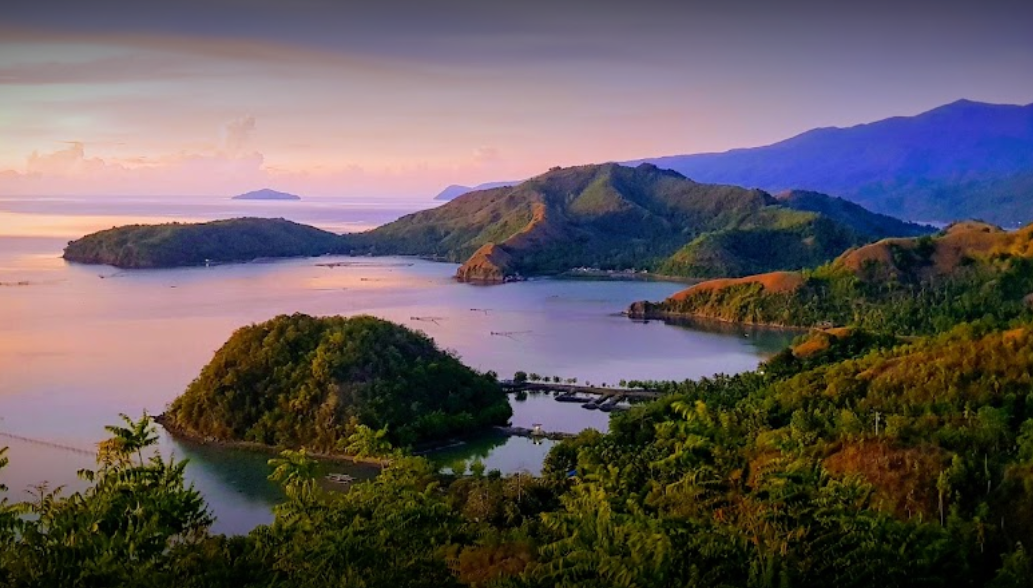 The "Sleeping Dinosaur" lies over the water in the background.
Image credit: manish reddy
On the southernmost tip of the Philippines, you can find Mati, Davao Oriental, one of the places you should visit in Davao for its exciting destinations which include Dahican Beach and a "Sleeping Dinosaur" land formation that looks like an extinct reptile. Prospective domestic visitors need to only show their proof of full vaccination. 
If you have more questions about their travel requirements, you can message the City of Mati LGU Facebook page.
---
Philippine beach towns that have waived their COVID-19 test requirements
---
Traveling amidst the pandemic requires paperwork, given that tourist attractions want to control the influx of tourists as much as they can.
But with the decline of COVID-19 cases, we can now worry less about the hassle of producing a negative COVID-19 test result, as many touristic destinations are no longer requiring visitors to present one.
Here are other attractions in the Philippines you may want to go to soon:
---
Cover image adapted from: Fabio Achilli/Wikimedia Commons, @raged_allen, and @henannresortbohol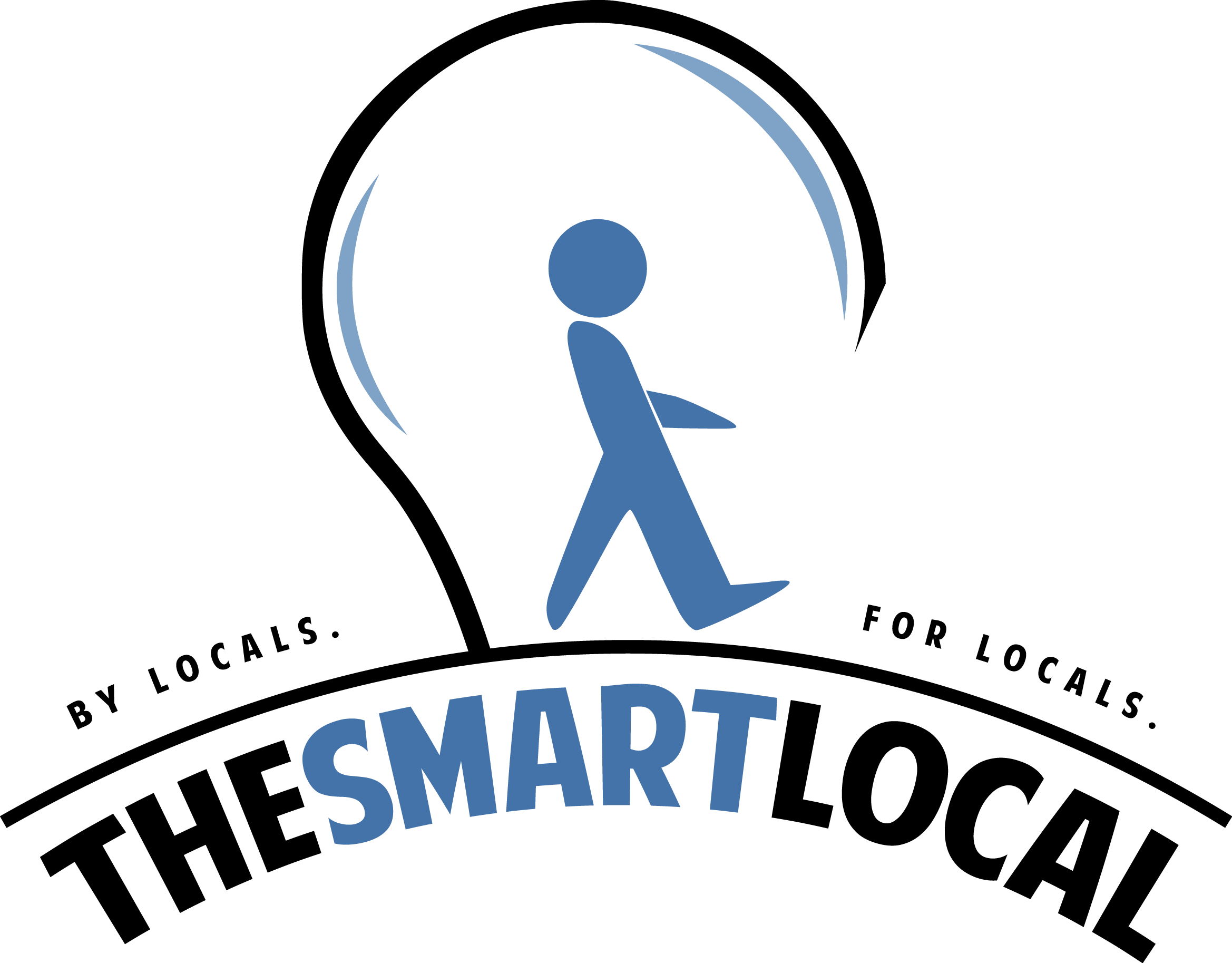 Drop us your email so you won't miss the latest news.