Local online shops for Christmas decor
---
It is a widely known fact that Christmas season in the Philippines starts on the first day of September. As such, many Filipino households begin to put up their decorations around that time.
If you're looking for one of a kind holiday decorations, here are local online Christmas decor shops that will make your home stand out this season.
---
1. Knitting Expedition – crocheted parols made by Ifugao farmers
---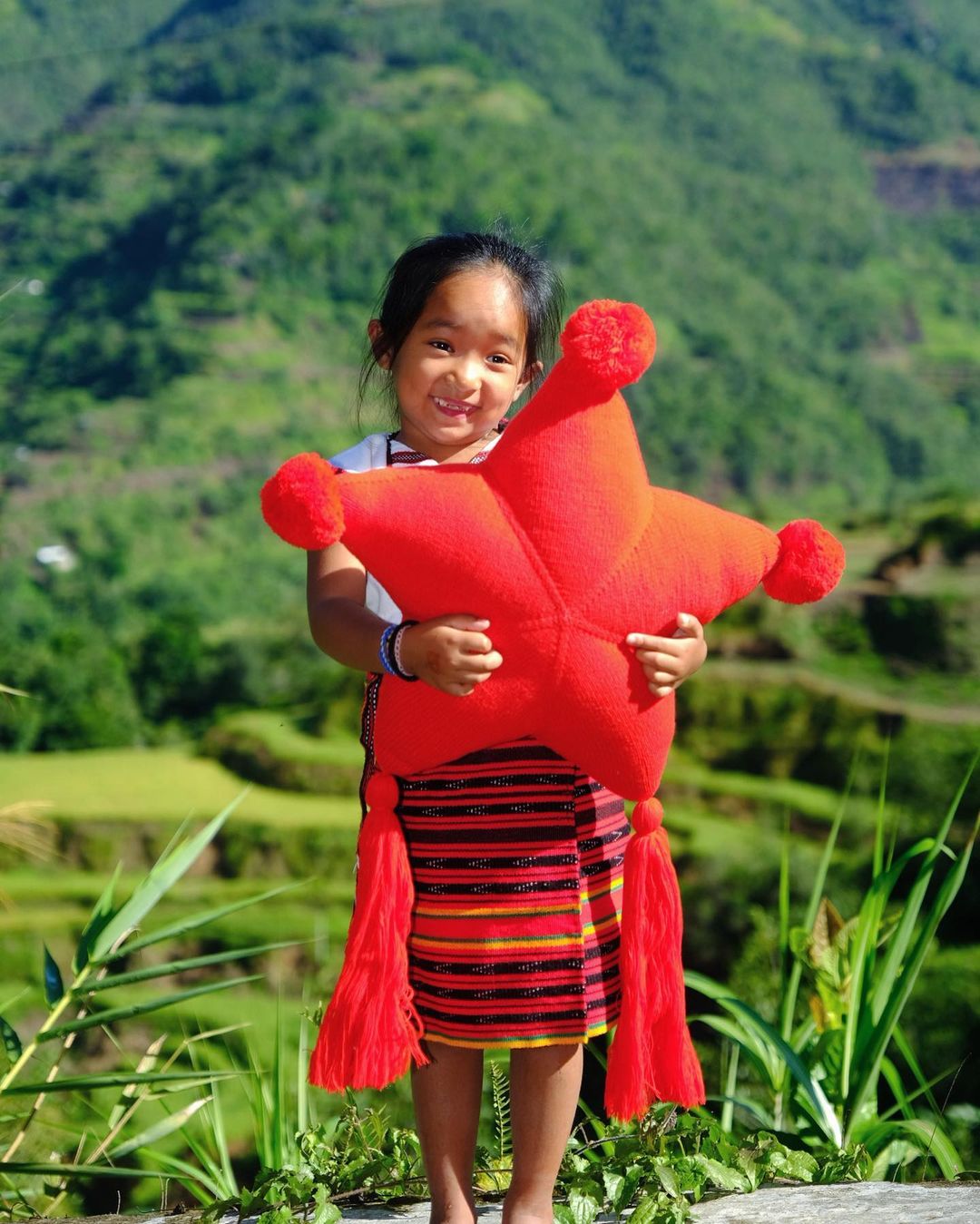 An Ifugao girl holding a crocheted parol
Image credit: @knittingexpedition via Instagram
Knitting Expedition is a Baguio-based shop that sells crocheted Christmas decor. From crochet parols and nativity sets to charming "Christmas lights," their creations add a cozy holiday touch.
They even sell a crocheted Christmas kakanin set that includes bibingka and puto bumbong which are perfect for your dining or coffee table.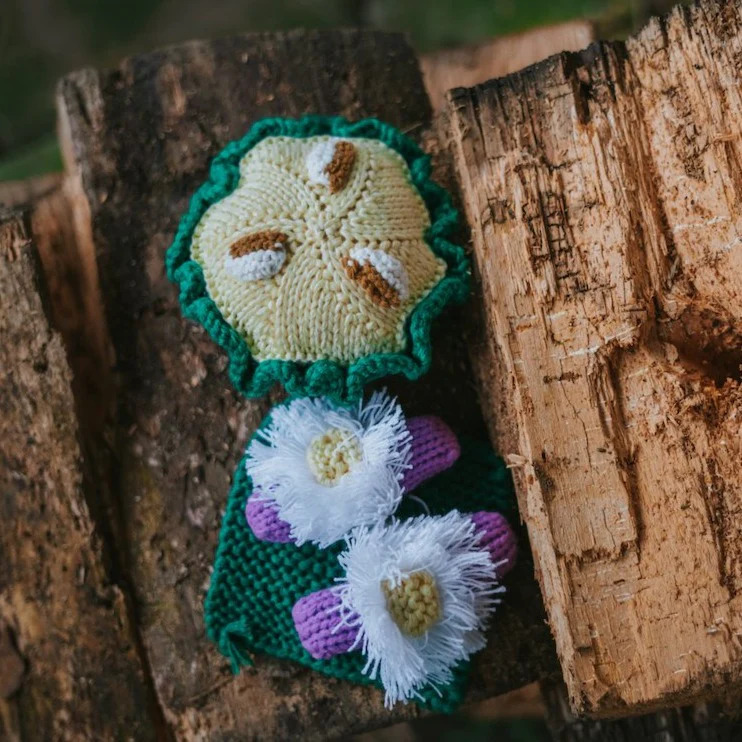 Christmas kakanin set.
Image credit: Knitting Expedition
Besides decor, their crocheted stuff toys and play sets make great Christmas gifts for kids and kids-at-heart.
The shop has physical stores in Baguio, Taguig, Makati, and Alabang and frequents pop-up markets in Baguio and Metro Manila. If you're not near any of these areas, however, they also take orders online through their website.
---
2. Tesoros – Pinoy Santa Claus ornaments and figures
---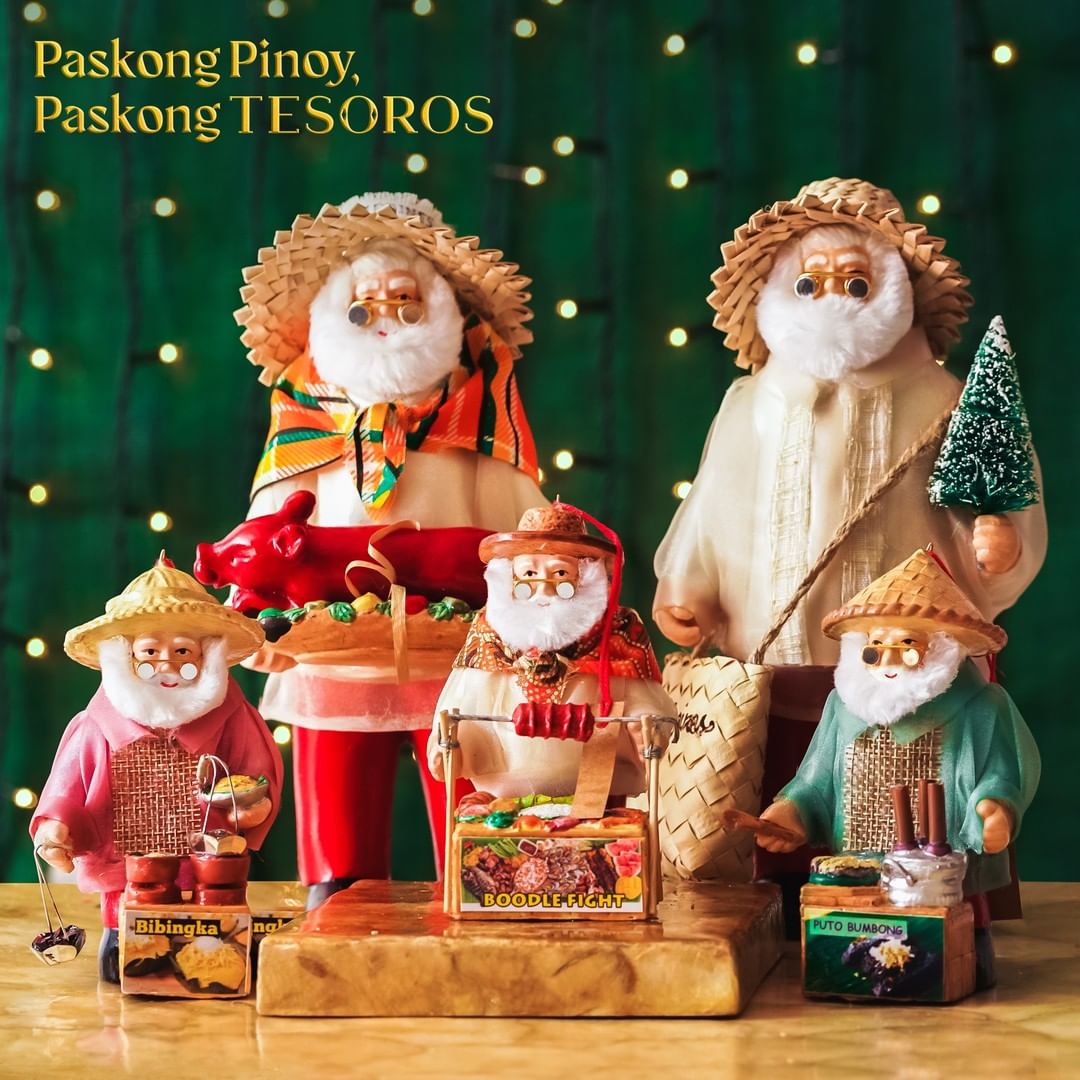 Image credit: @tesoroshandicrafts via Instagram
Tesoros offers Filipinized versions of the legendary Western Christmas character Santa Claus in the form of tree ornaments and figures. They have variations such as Santa holding a bayong (woven bag), selling tusok-tusok (street food), and carrying a whole lechon (roast pig).
Their Santas even reflect other Filipino things that can give you and your family some laughs. They have Santa holding a gamefowl .
These Filipino Santa Claus figures retail from P339 (~USD5.98) on Tesoros' website.
---
3. Articulo – white capiz lantern lights in different shapes and sizes
---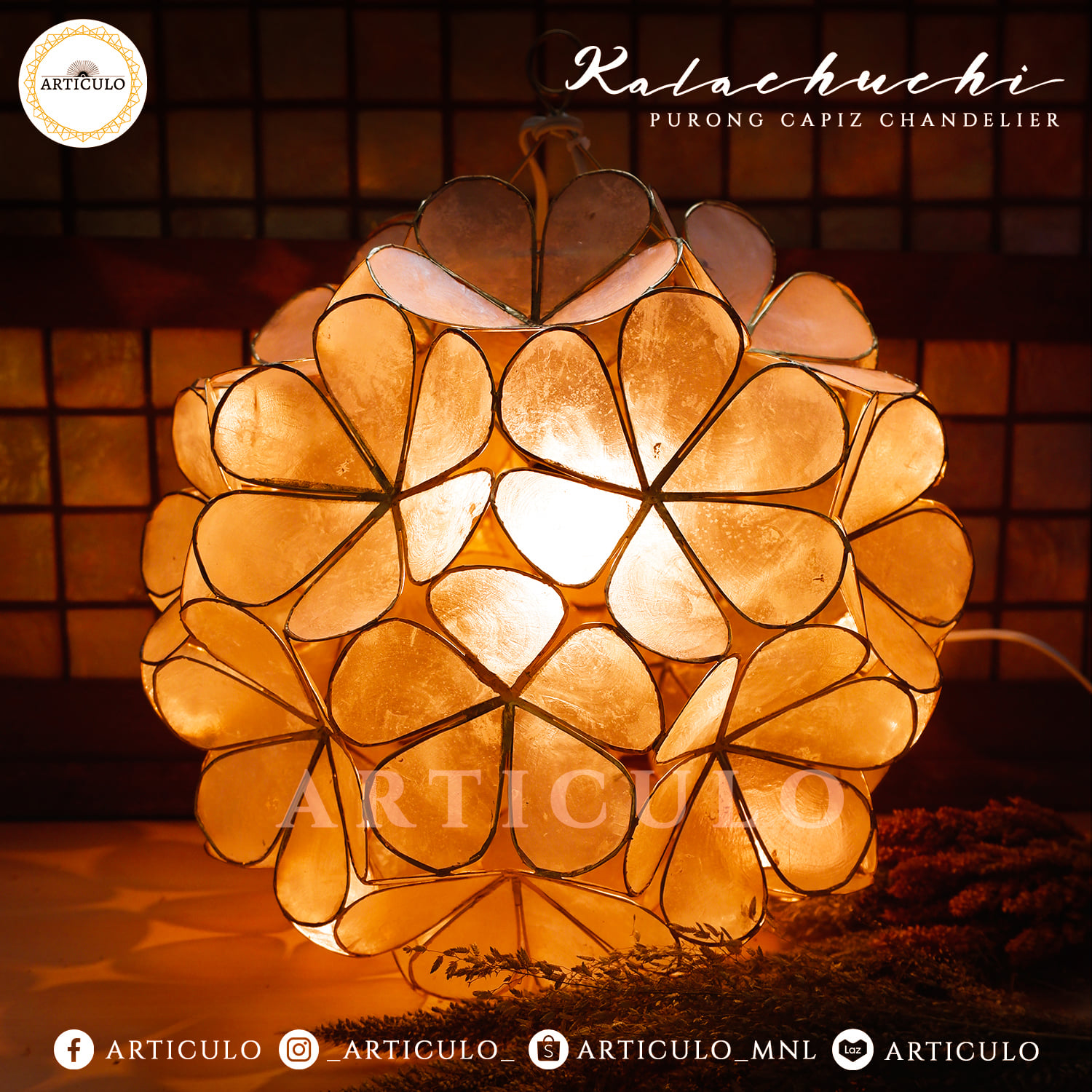 The Kalachuchi latern light.
Image credit: 
If you want Christmas decorations that will never go out of style, go for classy, timeless Christmas decor such as Articulo's white capiz (windowpane oyster) lanterns.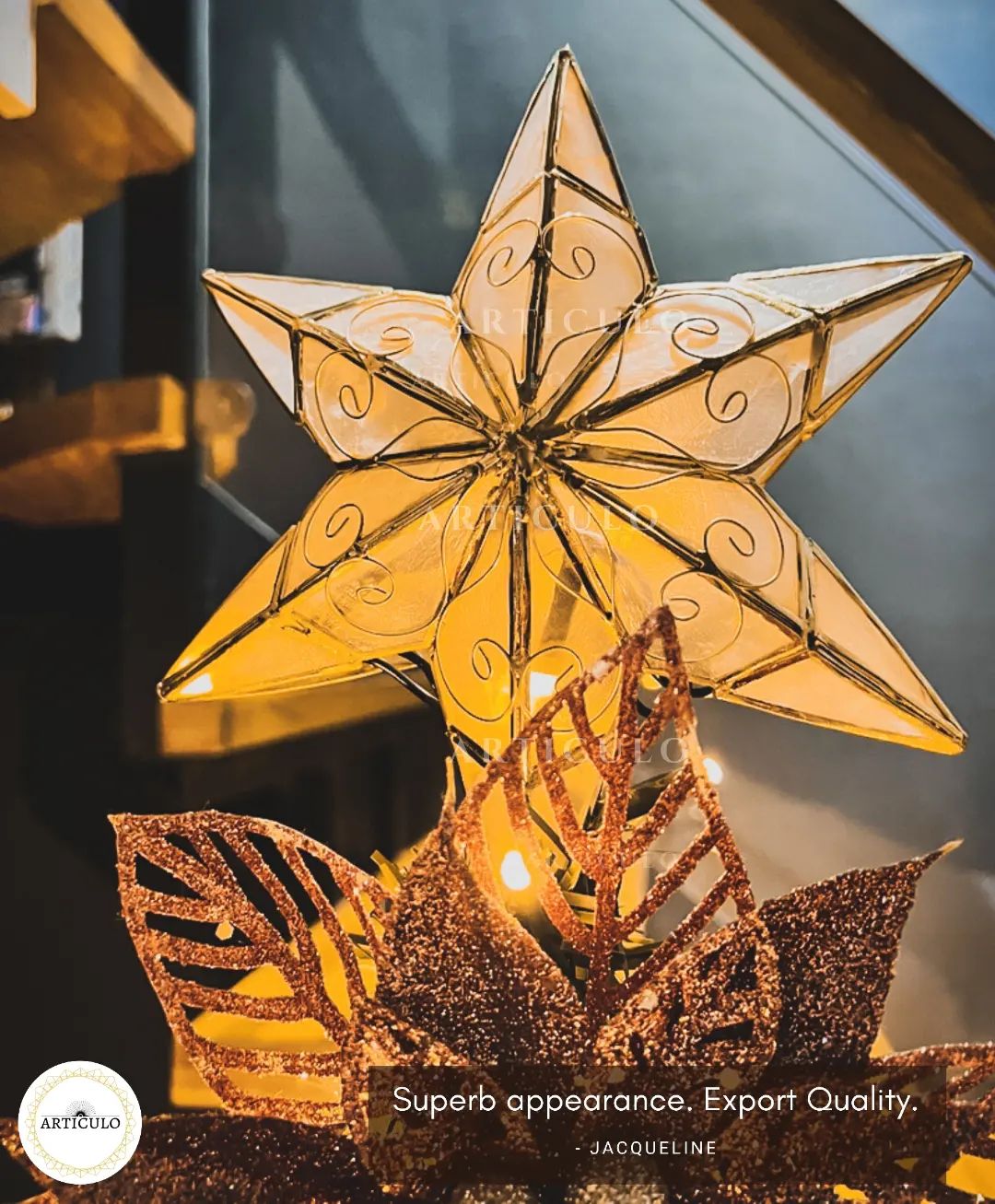 Star lantern.
Image credit: @_articulo_ via Instagram
They have singular capiz parols as well as strings of capiz Christmas lights in both simple and intricate designs. If you want something that's gives more holiday vibes, they also have capiz ornaments in the shape of stars and angels.
Aside from these Christmas decor items, Articulo also has capiz pieces you can put on display in your home year-round such as table lamps, candleholders, and coasters.
---
4. Mafikraftika.ph – woven abaca tree ornaments
---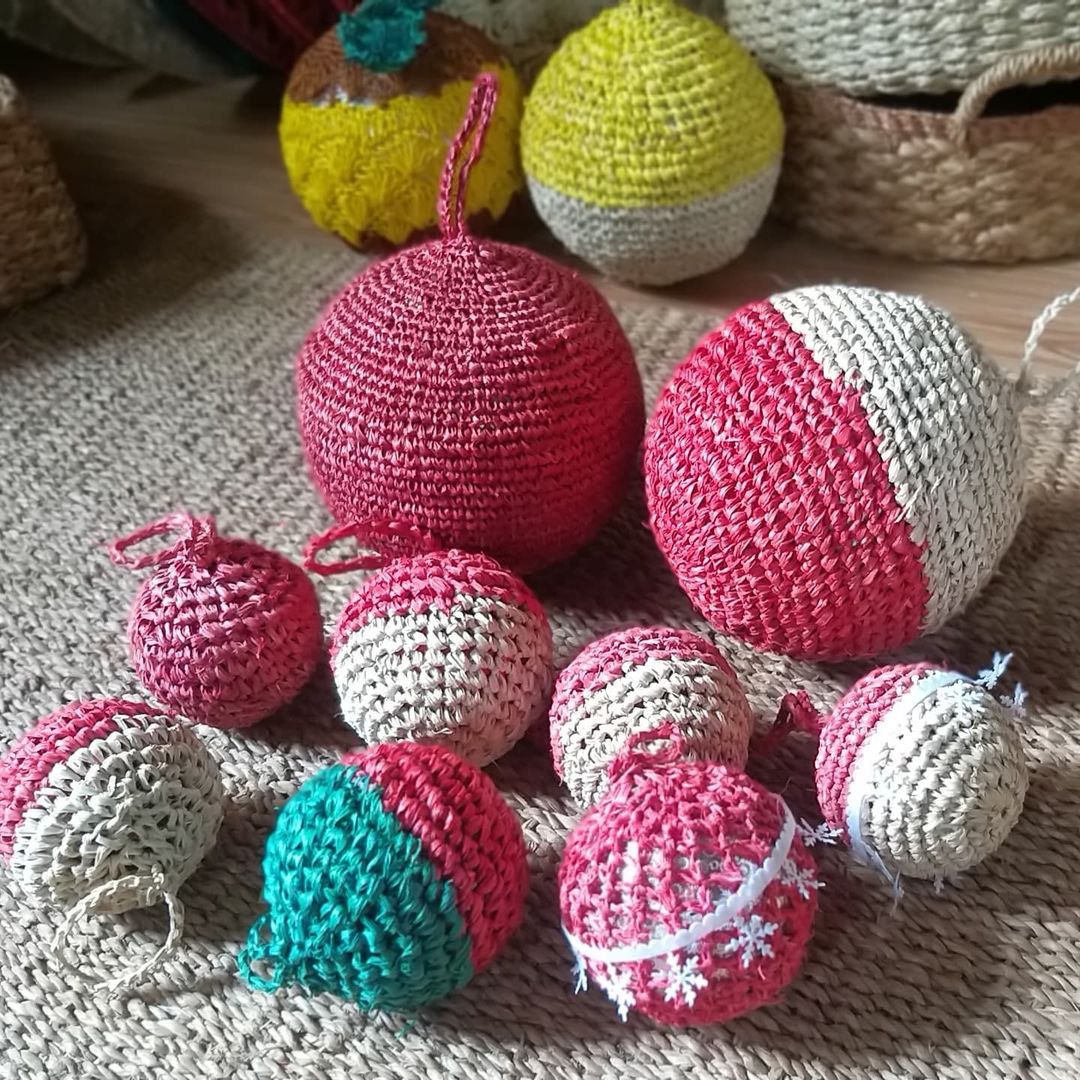 Christmas balls covered in woven raffia palm
Image credit: @mafikraftika.ph via Instagram
For those who have a natural aesthetic going on in their homes, Mafikraftika.ph is the online Christmas decor shop to check out.  They offer parols, Christmas balls, and angel and snowman ornaments covered with plant-derived materials such as abaca (Manila hemp), raffia palm, and jute.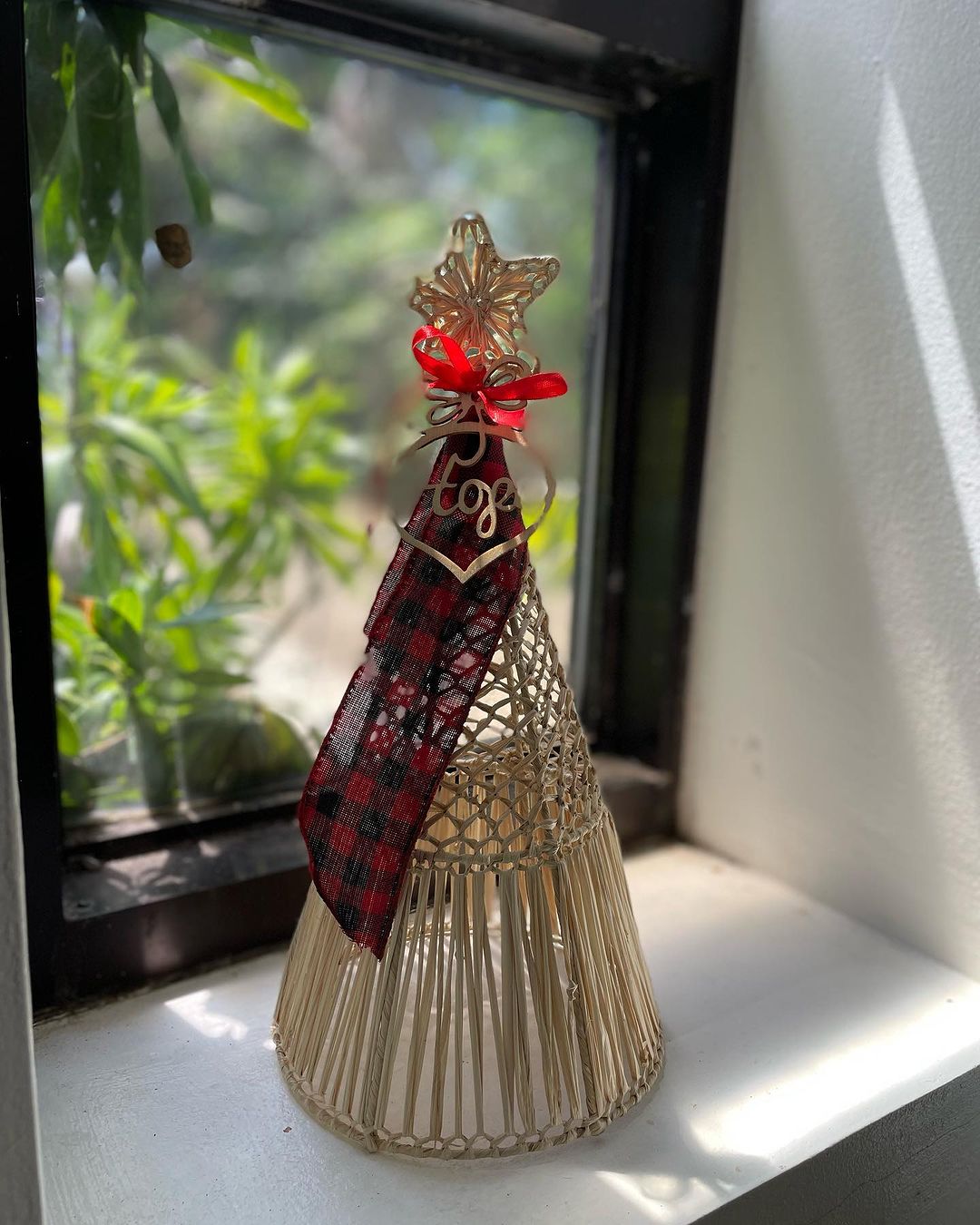 Mini abaca Christmas trees.
Image credit: @mafikraftika.ph via Instagram
You can also add a subtle hint of Christmas on your dining table with their mini abaca Christmas trees and star-shaped abaca napkin rings that come in a set with certain placemats they offer.
This Christmas decor shop isn't just commendable for making good use of locally available materials. It has also provided income to Albayanos since the 1980s.
---
5. Treen Manila – customized wood and acrylic tree ornaments
---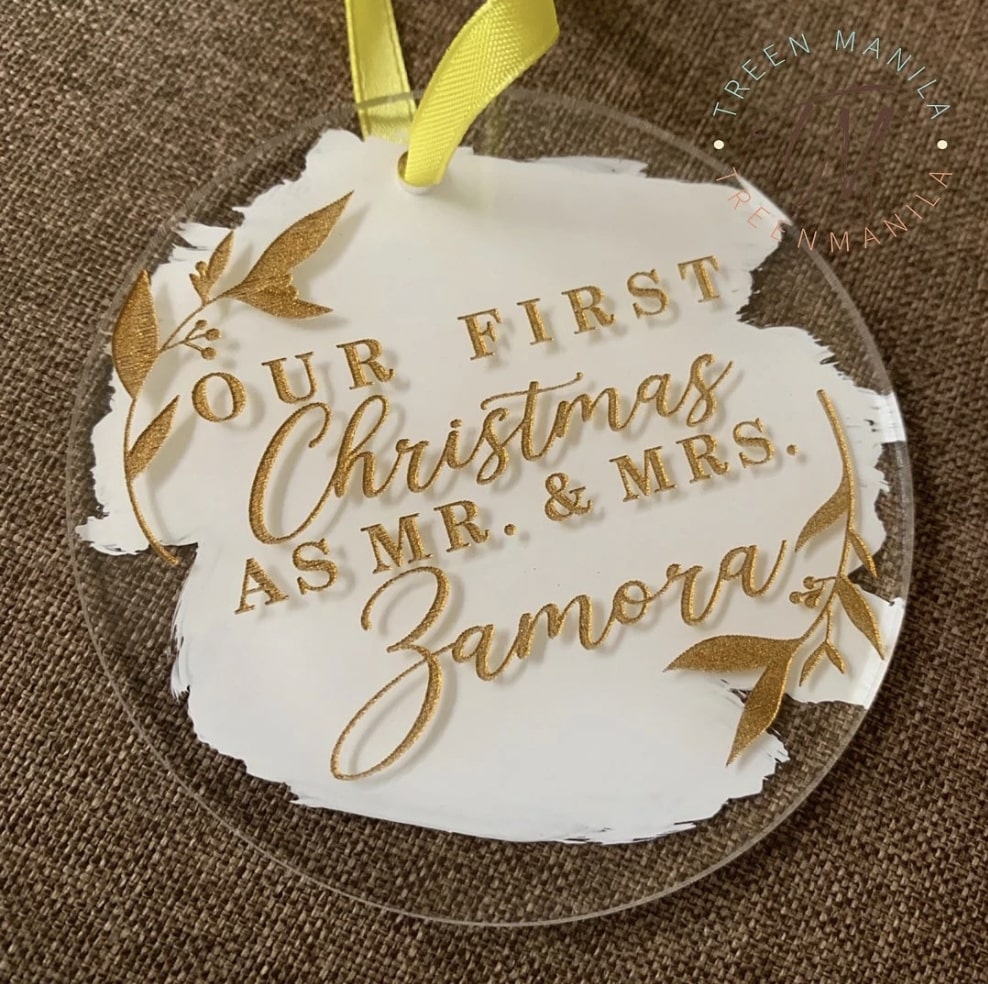 Customized tree ornament
Image credit: Treen Manila
Treen Manila sells Christmas tree ornaments made with both wood, acrylic, or both. For their wooden ornaments, they use reclaimed local wood varieties such as mahogany, acacia, bamboo, and camachile (Manila tamarind).
Besides the designs they already offer, you can also have your tree ornaments customized to have each of your family members' names or to commemorate special events such as your SO's and your first Christmas together.
Their products start at P150 (~USD2.65) but they require a minimum order of 4 for small items with minimal customization.
To get your custom Christmas ornaments from Treen Manila, visit their website. If you're planning to buy in bulk, make sure to place your orders before November.
---
6. Make Art From The Heart PH – Christmas-themed pillowcases
---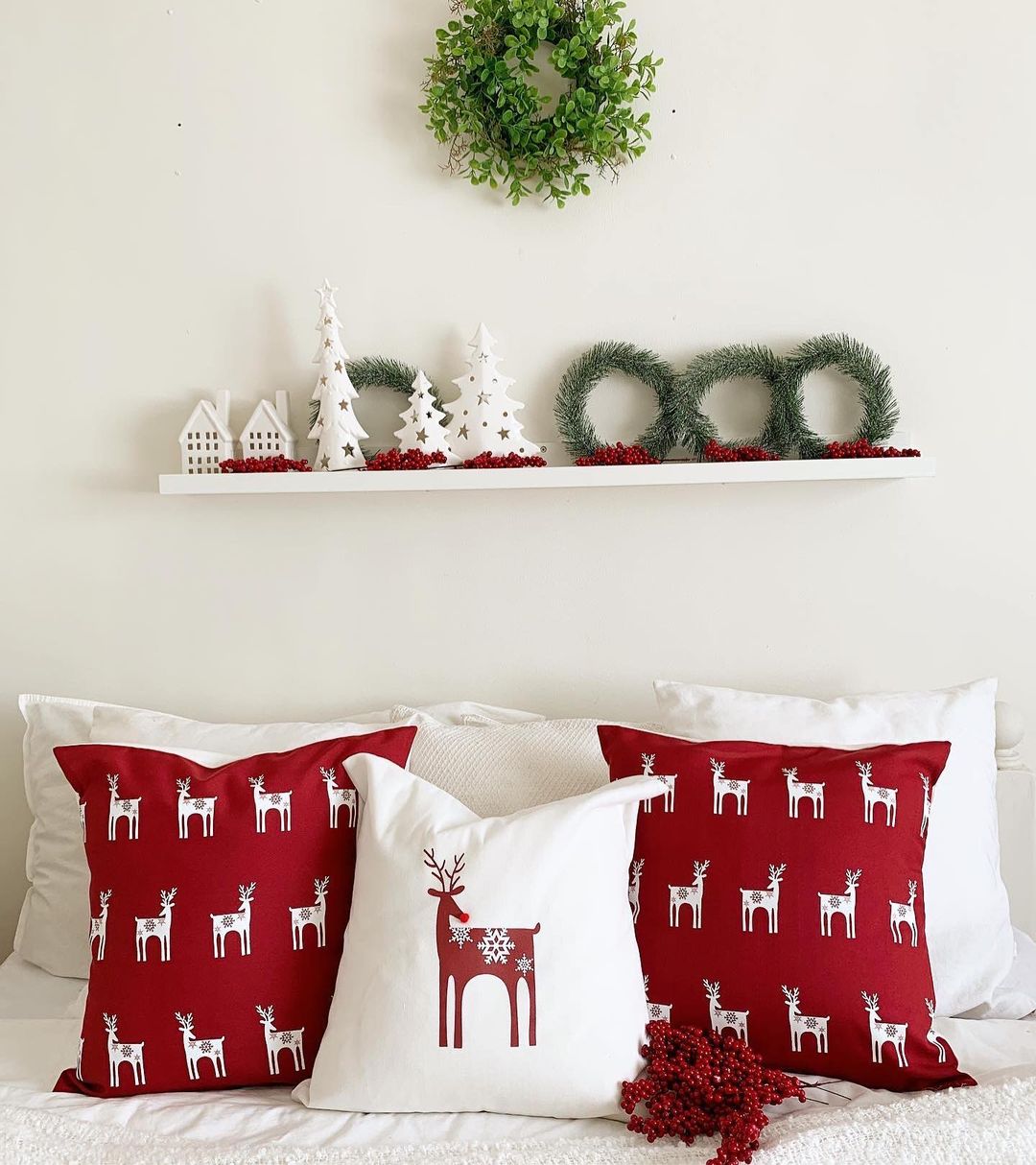 Christmas-themed pillowcases.
Image credit: @makeartfromtheheartph via Instagram
This online Christmas decor shop is a treasure trove for Christmas-themed home decor. They have nearly everything – from table runners to baking pins that spread holiday cheer.
However, you'll particularly love Make Art From The Heart PH if you're looking for Christmas-y pillowcases. They offer a wide variety of Christmas pillowcase designs such as snowflakes, reindeers, and parols that come in blue, green, and brown.
You can also get matching table runners, placemats, and napkins from the shop, saving you from the hassle of looking for a product from a different supplier that fits the rest of your Christmas decor.
---
7. Liwayway – parol-embroidered placemats
---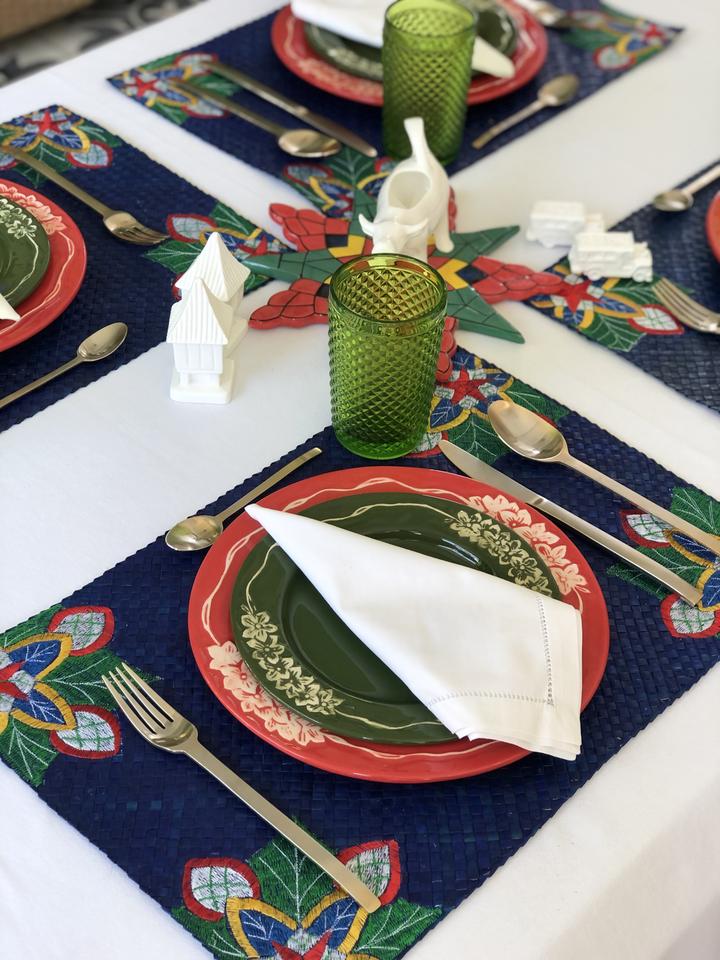 Embroidered placemats
Image credit: Liwaywayph
For an elegant yet still very Filipino table setting this Christmas, get your placemats from the shop Liwayway.
Their Christmas-themed placemats are made with banig (mat made of woven palm leaves) material and are embroidered with parol designs on the corners. These come in blue and green which will look especially great with silverware and ceramics.
If you're going for a Filipino-themed Christmas, the shop also sells other Filipino culture-themed table decorations. These include napkin rings and salt-and-pepper shakers in the shape of bahay kubos (nipa huts), jeepneys, and barongs (traditional formal wear).
Liwayway's Christmas offerings will be available on their website by the end of September.
---
8. Balay Diseño – collapsible rattan Christmas tree
---

Image credit: @balaydisenyo via Instagram
For unapologetically #TeamKahoy decorators, check out Balay Diseño. While the rattan furniture shop usually sells beautiful, minimalist chairs and couches, they've also introduced a Christmas decor piece you should cop to give your home maximum tropical holiday vibes.
It's a full-size, minimalistic rattan Christmas tree that makes a great conversation starter with your guests. And since it's collapsible, it's so easy to store after the holidays.
To have your rattan Christmas tree in time for Christmas, make sure to give the shop at least 3 to 4 weeks of lead time.
---
9. Willow's Attic – secondhand, farmhouse-style Christmas decor
---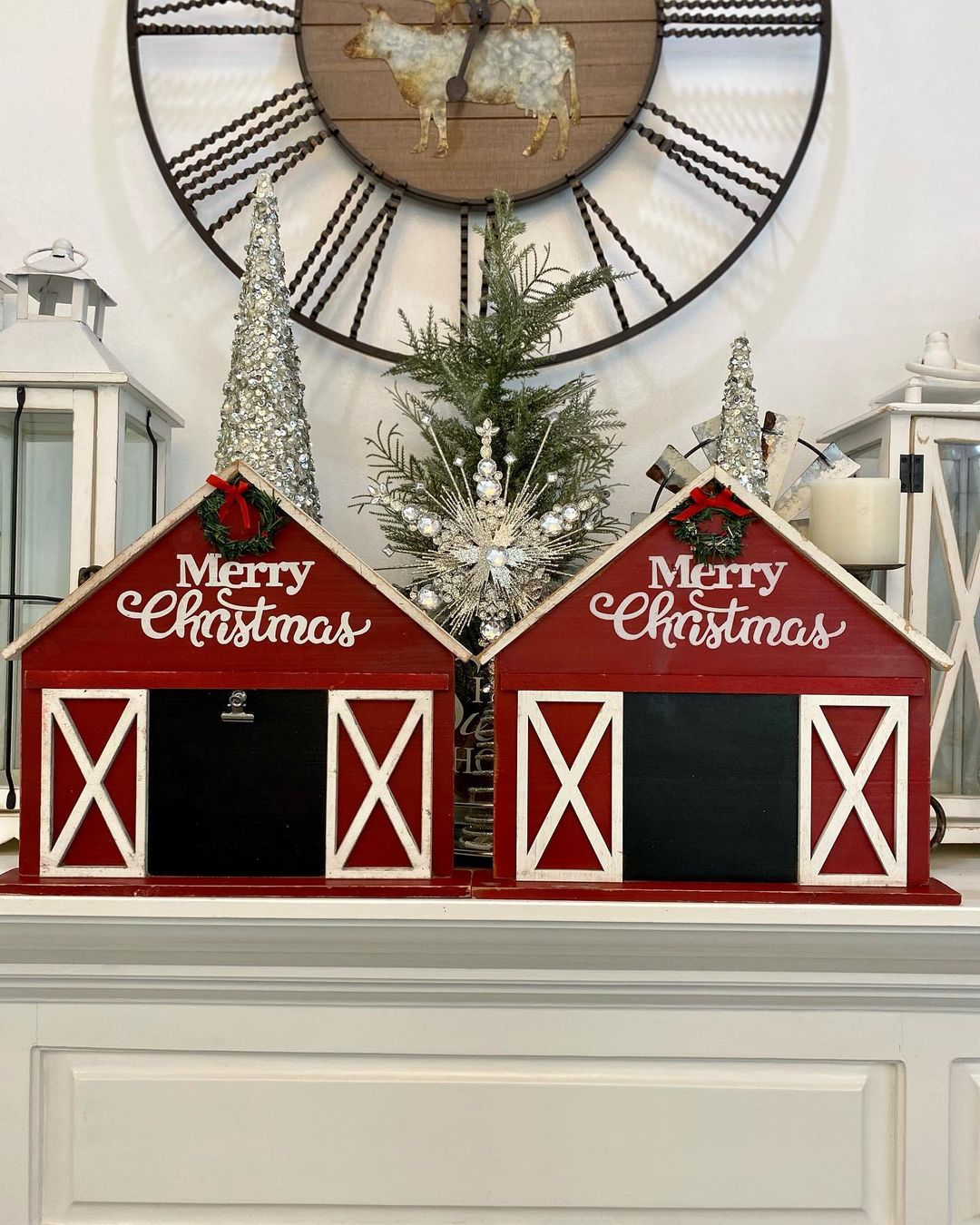 Christmas-themed barnhouse chalkboards.
Image credit: @willows_attic via Instagram
Scrolling through Willow's Attic's Instagram will feel like Christmas if you lean more into the American country or farmhouse aesthetic.
They curate secondhand, gently-used seasonal decorations, so you can indulge in Christmas decor shopping knowing you're making an eco-friendly choice.
The items they sell include Christmas tree skirts, ornaments, stockings, and Christmas houses.
Since they offer unique pieces, be prepared to decide which items you want fast before someone else gets to snag them.
---
10. Alriver – ornate nativity sets
---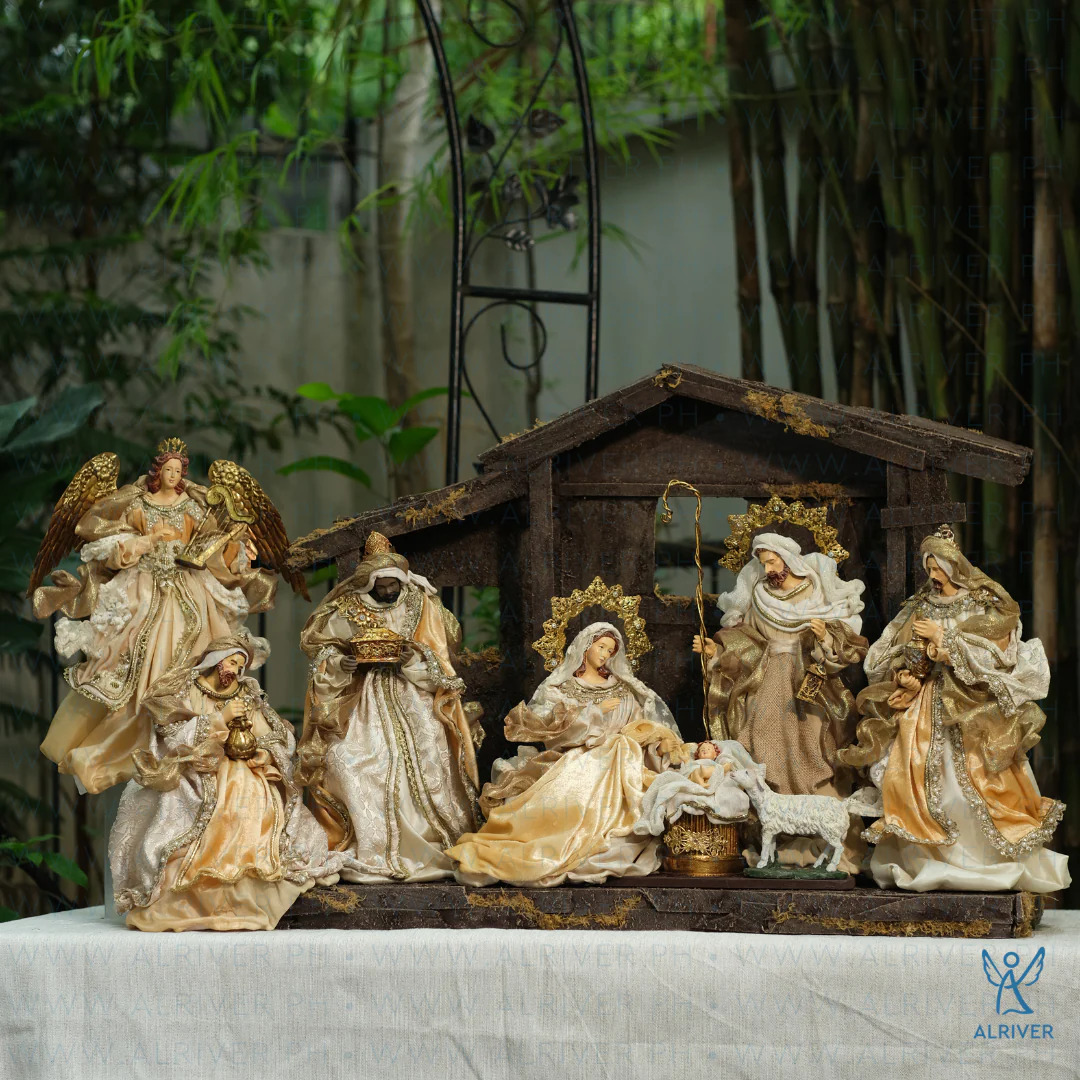 Image credit: Alriver
For some people, minimalist Christmas decor may seem not festive enough. So if you're looking for a realistic nativity set, check out Alriver. They have these sets from P1,250 (~USD22.06) that are small enough for your table top.
But if you ever wondered where some people get life-sized nativity sets, you're in luck. Alriver also creates made-to-order nativity sets towering up to 6 feet. For these, you'll need to place an order 30 to 90 days in advance. And if you're not ready for that commitment, they also have life-sized nativity sets available for rent.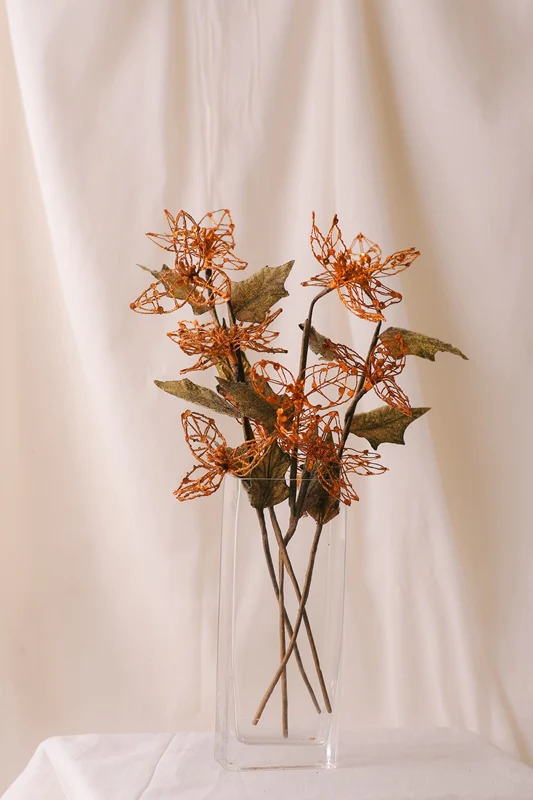 Image credit: Alriver
If you're not particularly into religious images, the shop also sells beautiful, reusable Christmas floral decorations that make amazing centerpieces for Christmas dinner.
---
11. Pampanga Parol by Allan Dela Cruz – giant Christmas lanterns
---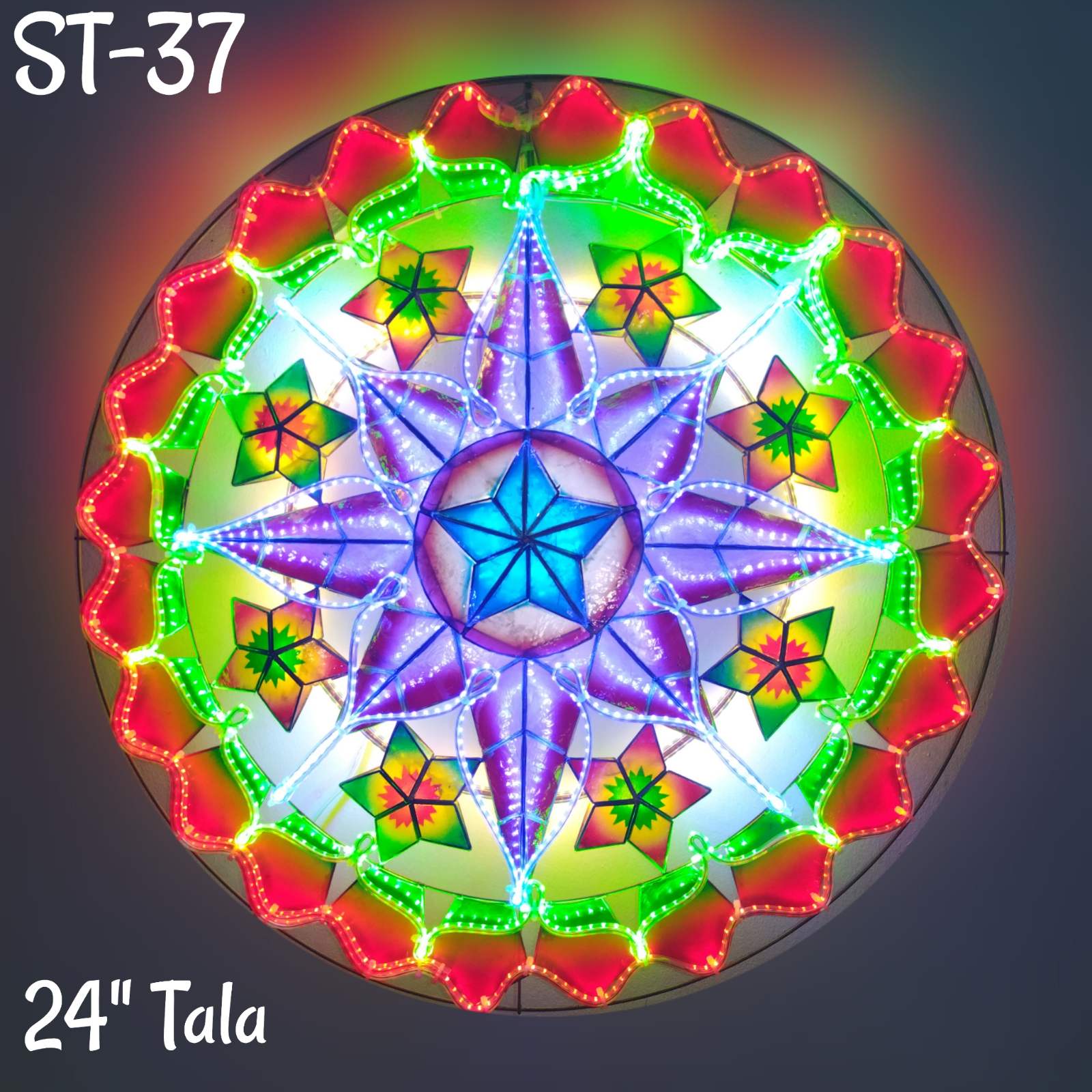 Image credit: Pampanga Parol by Allan Dela Cruz via Facebook
Nothing says Filipino Christmas more than the colorful, giant parols from Pampanga. Now, you can bring this festive spirit to your home by getting a grand lantern from Pampanga Parol by Allan Dela Cruz.
They offer lanterns from 20 to 38 inches that'll surely wow your neighbors. These lanterns come adorned with LED lights and are crafted from sturdy, colored plastic or the more traditional capiz shells.
Besides Christmas lanterns, this Christmas decor shop also makes customized lighting decorations for all occasions.
---
Online Christmas decor shops with locally made products
---
Purchasing from local online Christmas decor shops creates a win-win situation for business owners and home decorators, which makes it more fulfilling. Small brands get the boost they need for their business, while you get to fill your home with Christmas decorations that are closer to your heart.
For Christmas dinner inspo, check out this list of traditional Filipino Christmas foods. We also have you covered with these unique Christmas gift ideas for your exchange gift.
---
Cover image adapted from: Tesoros, @knittingexpedition via Instagram, and Liwayway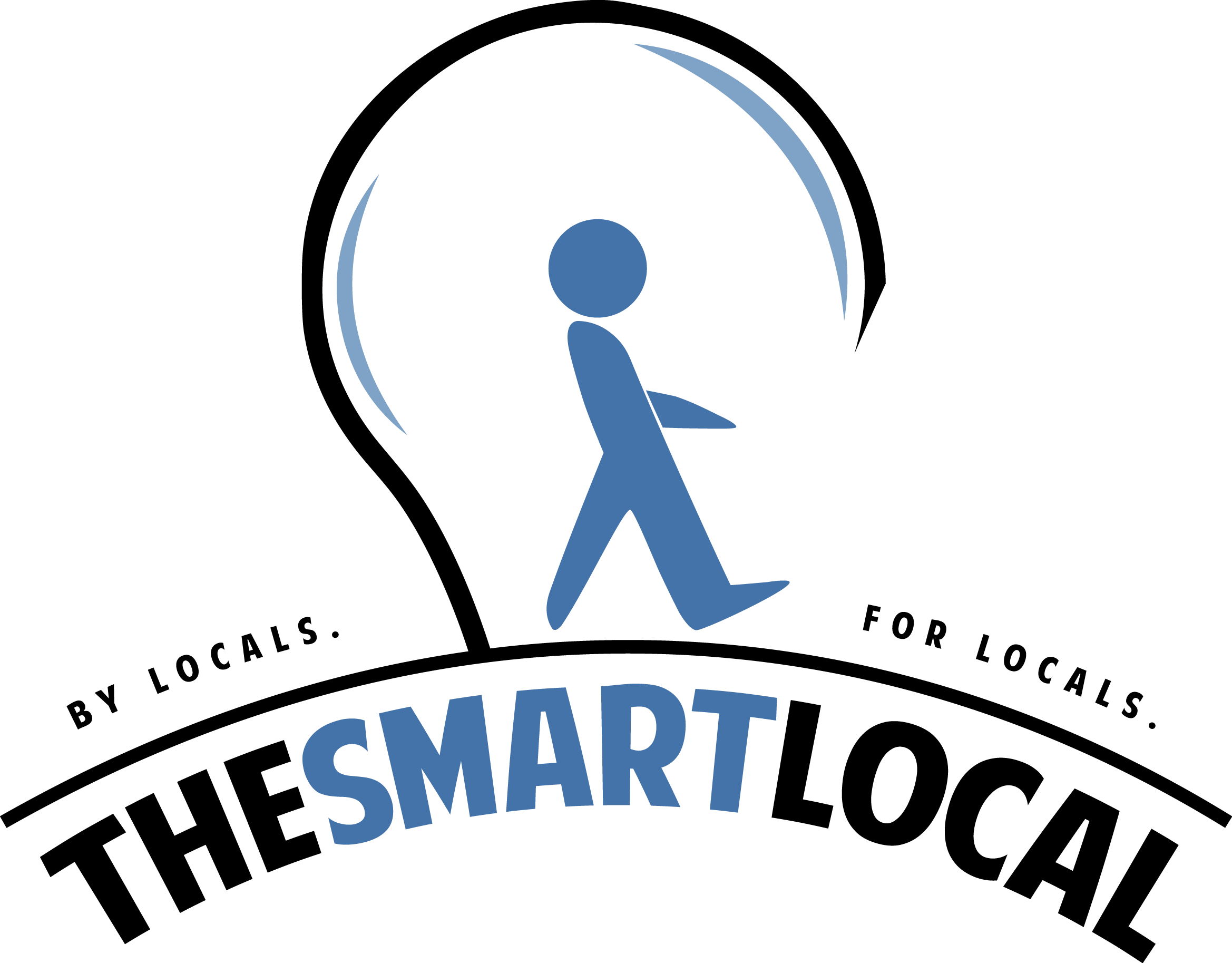 Drop us your email so you won't miss the latest news.