Filipino bands
---
With social media connecting us to the world, Filipino bands have also been gaining more global attention lately. Even K-pop acts like ENHYPEN are now grooving to Lola Amour's "Raining in Manila."
For local and international music fans who would like to expand their OPM knowledge, here are 10 Filipino bands to put on your radar – from one of the pillars of the Filipino band music scene to talented yet underrated groups.
---
1. Lola Amour – romantic, pop rock songs
---
Video credit: Lola Amour via YouTube
Let's begin with the band of the hour, Lola Amour, that's shaking up the Spotify Philippines chart with their latest hit song "Raining in Manila".
It seems like Filipinos aren't the only ones who have the song on repeat. Several K-pop artists, including members of ENHYPEN and P1Harmony, have also jammed to the viral song.
Lola Amour plays a mix of modern rock, funk, and pop. Other songs you should check out from the group include "Fallen" and "Pwede Ba".
---
2. Eraserheads – prominent 90s band that's heavily referenced in pop culture
---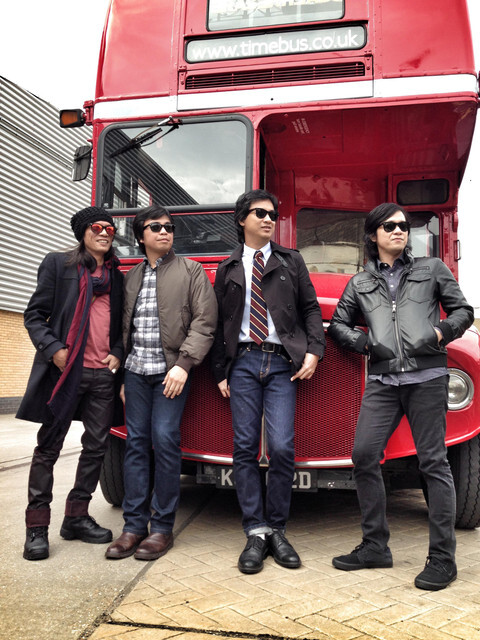 Image credit: Spotify
Formed in 1989, Eraserheads is perhaps one of the pillars of the Filipino band scene.
The band was so popular that it was dubbed "The Beatles of the Philippines". They were even the only Filipino act to receive the Viewer's Choice Award at the MTV Video Music Awards in 1997 before the MTV Asia Awards was conceived.
While the band broke up in 2002, their music has inspired many of today's Filipino bands and have now come to remind us of the 90s. They've also had several reunion concerts up until 2022, even hinting at a world tour in 2023.
If you're new to Eheads, listen to "Ang Huling El Bimbo", "Minsan", and "Ligaya". You can also watch The Reunion (2012), a movie that pays tribute to Eraserheads by weaving the band's songs into both its soundtrack and plot.
---
3. Munimuni – hauntingly beautiful folk-pop tunes
---
Video credit: Marilag Recordings via YouTube
Munimuni is a Filipino indie folk pop band that's known for their unique, haunting music that talks about life's realities.
While their songs can sound somber, the lyrics talk about being hopeful for the future. And fair warning – some of their songs will also make you yearn for a love you've never had.
If you want to have a feel of the band's general music style, listen to "Sa'Yo" and "Sa Hindi Pag-Alala".
---
4. Blaster and The Celestial Klownz – rock and synthpop band
---
Video credit: BLASTER via YouTube
While the rock band IV of Spades has gone on an indefinite hiatus since 2020, you can still enjoy music with the same, psychedelic vibe with band member Blaster's new group, Blaster and The Celestial Klownz.
Their music takes on a funky, 80s-style synth-pop style. You can find their songs on streaming sites under Blaster's name but the band is named in the credits.
For fun Friday night dancing – even if you're in your room alone – bop to their songs "O Kay Ganda" and "Disco Forever".
---
5. Tanya Markova – band members with quirky stage personas
---
Video credit: TOWERofDOOM via YouTube
If uniqueness is an absolute must for artists you stan, the Filipino band Tanya Markova has a quirky concept, wearing white face paint onstage and in their MVs a la American band Kiss.
The band members have drag-like names such as Rez Curtis, a play on the Filipino celebrity names Rex Cortez and Anne Curtis. Their distinctive concept has kept this band, which debuted in 2006, active to this day.
For an iconic Tanya Markova song, listen to "Linda Blair". Their most recent song "Hulog" also has a theatrical music video for people who enjoy fun visuals.
---
6. Cup of Joe – young pop/alternative band from Baguio
---
Video credit: Cup of Joe via YouTube
The band Cup of Joe began as a group of 6 college students from Baguio who used to sing at local talent shows, school music fests, and parties in 2018.
They didn't expect their debut song "Nag-iisang Muli" to become a hit. It even won Best Regional Song at the MOR Awards in 2019.
Today, Cup of Joe has numerous hits under their name, including TV show and movie soundtracks. But for an underrated bop, listen to "Tataya".
---
7. SunKissed Lola – produces music influenced by a variety of genres
---
Video credit: SunKissed Lola via YouTube
SunKissed Lola recently gained popularity with their song "Pasilyo" breaking streaming records on Spotify Philippines and Billboard Philippines. Despite being one of the more recently debuted Filipino bands on this list, launching in August 2022, they're definitely reaching great heights.
The band draws inspiration from a variety of genres including rock, pop, R&B, and jazz, which makes for an eclectic listening experiecne.
Besides "Pasilyo", listen to the tunes "Makalimutan Ka" and "White Toyota" to hear just how diverse their sound is.
---
8. Parokya ni Edgar – iconic band from 1990s to present
---
Video credit: Wish 107.5 via YouTube
Parokya ni Edgar is a 1990s Filipino band that remains popular. In fact, the band will be having a tour in 4 cities in North America this October to meet their fans abroad.
The band plays rock novelty songs and parodies of local and foreign songs such as "Nakaw Ang Wallet Ko" for Guns N' Roses' version of "Knockin' On Heaven's Door".
But to have a general idea of their sound, listen to "Pangarap Lang Kita" and "Para Sayo".
---
9. Dilaw – unique arrangement that changes tempo and time signature mid-song
---
Video credit: Dilaw via YouTube
Like Cup of Joe, the band Dilaw also hails from Baguio City. They were originally a duo before expanding to a 6-piece indie rock band in late 2022.
Dilaw became popular when their song "Uhaw (Tayong Lahat)" went viral on TikTok. Their tracks are notable for the shifts in tempo and time signature during the song.
If you want to get into this band, check out the song "Kaloy" whose music video was directed by international filmmaker Dean Marcial and features national artist Kidlat Tahimik.
---
10. The Ridleys – English OPM songs
---
Video credit: Nine Degrees North via YouTube
If you don't speak Filipino but want to get into OPM and sing along, The Ridleys is one of the Filipino bands that sing in English.
Several of their songs have mythology and fantasy-themed titles but have relatable lyrics. Since they make tunes in the alternative folk genre, you can also expect soothing acoustics.
Some songs you can listen to get into the band are "Icarus" and "Aphrodite". You can also catch them as they headline Kodaline's Manila concert this month.
---
Filipino bands to check out
---
These are only a few of the many talented Filipino bands that offer a wide variety of tunes you can enjoy for every mood and occasion. If you want to get to know more groups, you can easily find them on streaming platforms!
If you want more upbeat tunes and dance music, check out this list of P-pop groups. And fully immerse yourself in the listening experience with one of these wireless earphones.
---
Cover image adapted from: Spotify, @cupofjoemusic_ via Instagram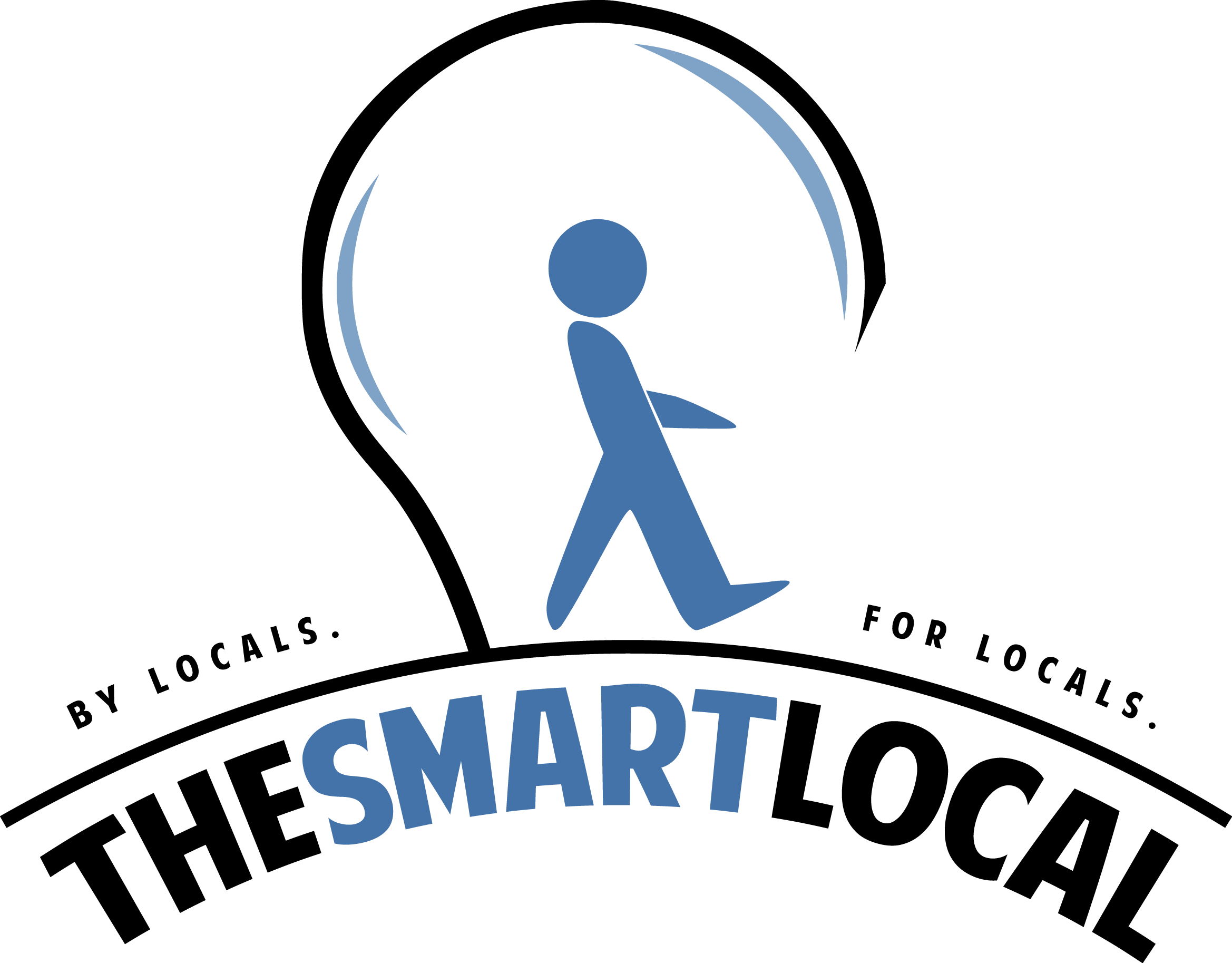 Drop us your email so you won't miss the latest news.