Unique Christmas gift ideas for Christmas 2023
---
It's that time of the year again when festive lights are on to celebrate the coming holiday season where we gather with our loved ones. These gatherings can mean get-togethers, vacations, and parties coupled with gift-giving.
And while we love receiving gifts, thinking about gift ideas requires thought, as you want to avoid gifting someone yet another popular gift item such as cups and towels. Here are 10 unique Christmas gift ideas, from accessories to food to clothing, to guide you in your holiday gift shopping this year.
---
– Accessories –
---
1. Sjalsligtikea, IKEA's decorative cactus set – made from ceramic
---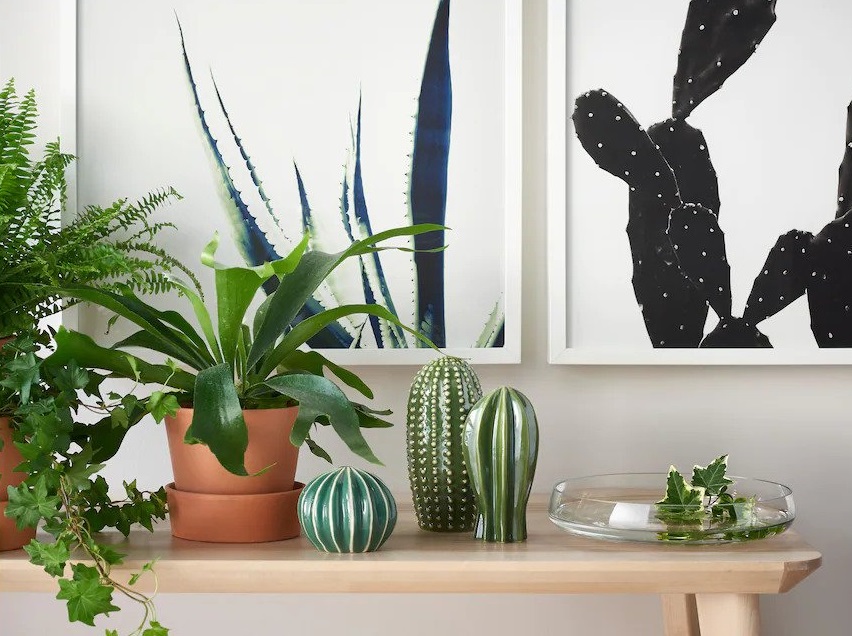 Image credit: IKEA Philippines
Plantitos and plantitas who thrive while being surrounded by plants will be happy to receive IKEA's Sjalsligtikea (P890, ~USD16.04), a three-piece decorative cactus set made from ceramic.
They can be placed on a variety of furniture, from cabinets to tables, so you can keep your surroundings not only colorful but also bring a sense of calm to your room's overall mood.
Get the Sjalsligtikea here.
---
2. Zarah Juan's Padyak Bag – eclectic Filipino culture-inspired fashion statement
---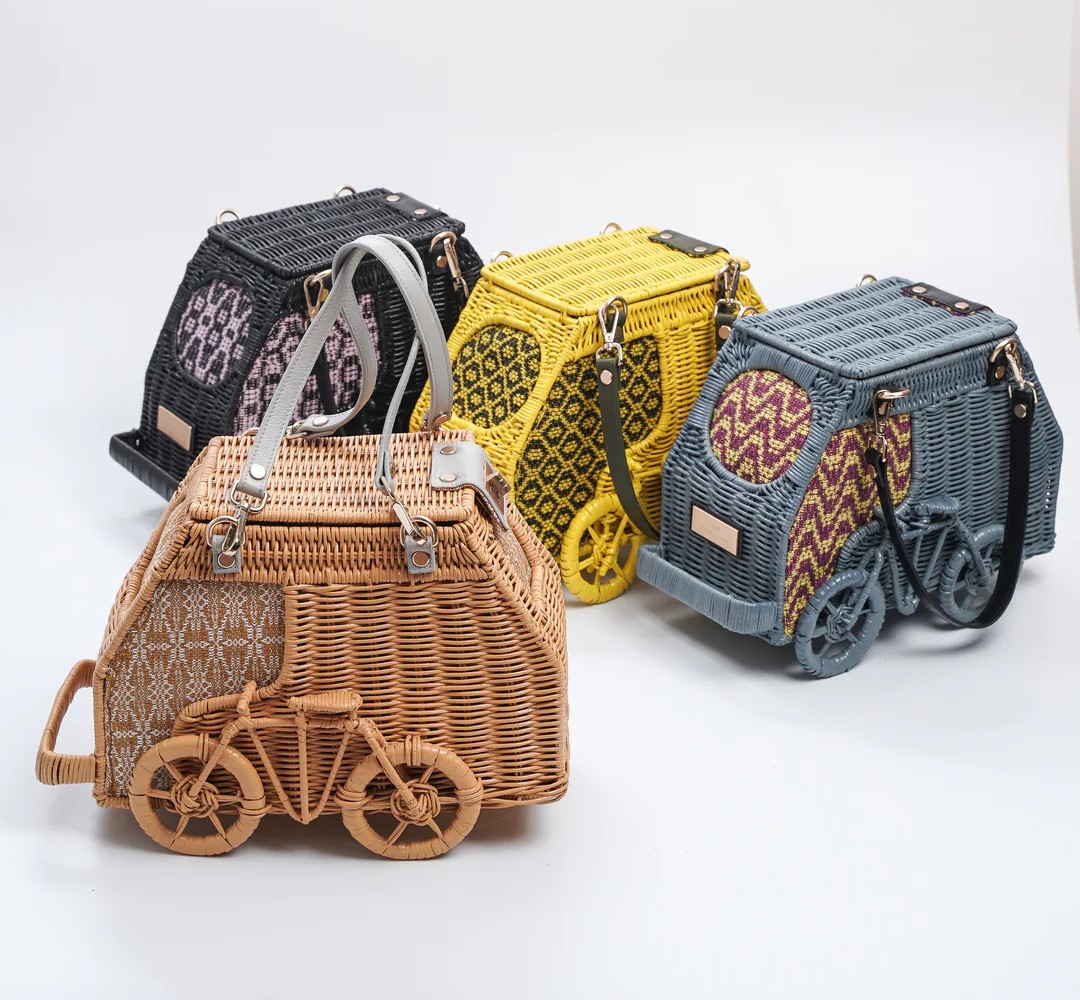 Image adapted from: Zarah Juan
Finding the perfect gift for fashion-forward friends with an eclectic taste can be challenging. But for a statement piece that'll truly capture their attention, get one of Zarah Juan's unique, Filipino culture-inspired bags.
Take, for example, the Padyak Bag priced at P7,499 (~USD135.35), drawing inspiration from the foot-pedaled tricycle. Available in 6 colors, you can select one that complements your friend's wardrobe.
Beyond its stylish appeal, this bag is both robust and chic, crafted with 100% leather and handwoven wicker.
Get the Padyak Bag here.
---
3. Razer Kraken Storm Trooper gaming headset – Star Wars-themed headset
---

Image credit: Razer
Gamers don't just need a good headset for sound quality. A good pair of gaming headsets is crucial for any game, as it provides an immersive experience while also ensuring you're tuned in to any gunshots or danger.
The Razer Kraken Storm Trooper edition (P4,395, ~USD79.19) is assembled with 50 mm drivers featuring 7.1 surround sound, so you can hear everything happening in your game, whether there's someone following you or an explosion is taking place. The drivers are also equipped with gel-infused ear cushions that lessen heat build-up to let you enjoy your game for hours without your ears aching too much.
The headset is compatible with various consoles, from PC to PS4 to Xbox One to Switch and mobile devices with the 3.5 mm combo jack.
Get the Razer Kraken Storm Trooper here.
---
4. Lucky Beauty's Dreamy Lip Charms – lip cream and gloss in a handy keychain
---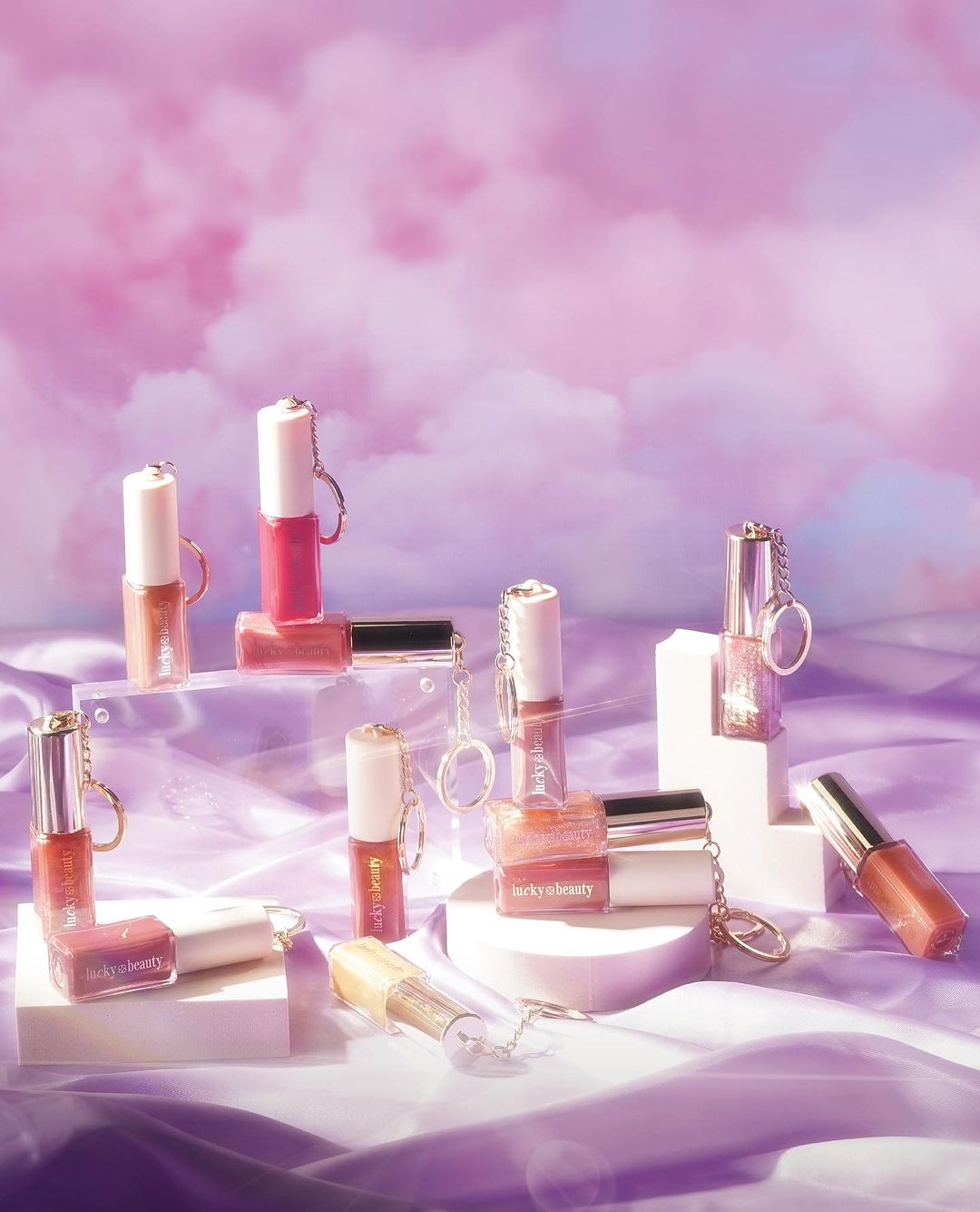 Image credit: @luckybeautyinc via Instagram
Introduce a makeup enthusiast friend to a new local makeup brand this holiday season. Actress Andrea Brillantes recently launched her cosmetics line, Lucky Beauty, earlier this year.
If you're unsure what to gift, consider one of their Dreamy Lip Charms. While there are many amazing lip products in the local market, this one stands out for its keychain packaging which makes it easier to bring your lippie wherever you go.
Lucky Beauty's Dreamy Lip Charms come in 2 variants with range of shades. Dreamy Lip Cloud (P399, ~USD7.20) is a soft matte lip cream while Dreamy Lip Glass (P349, ~USD6.30) is a lip gloss with 2 finishes, glazed and glittered.
Get the Lucky Beauty Dreamy Lip Charms here.
---
– Food & beverages –
---
5. Agimat Gin – mythical-themed gin with ingredients sourced from across the Philippines
---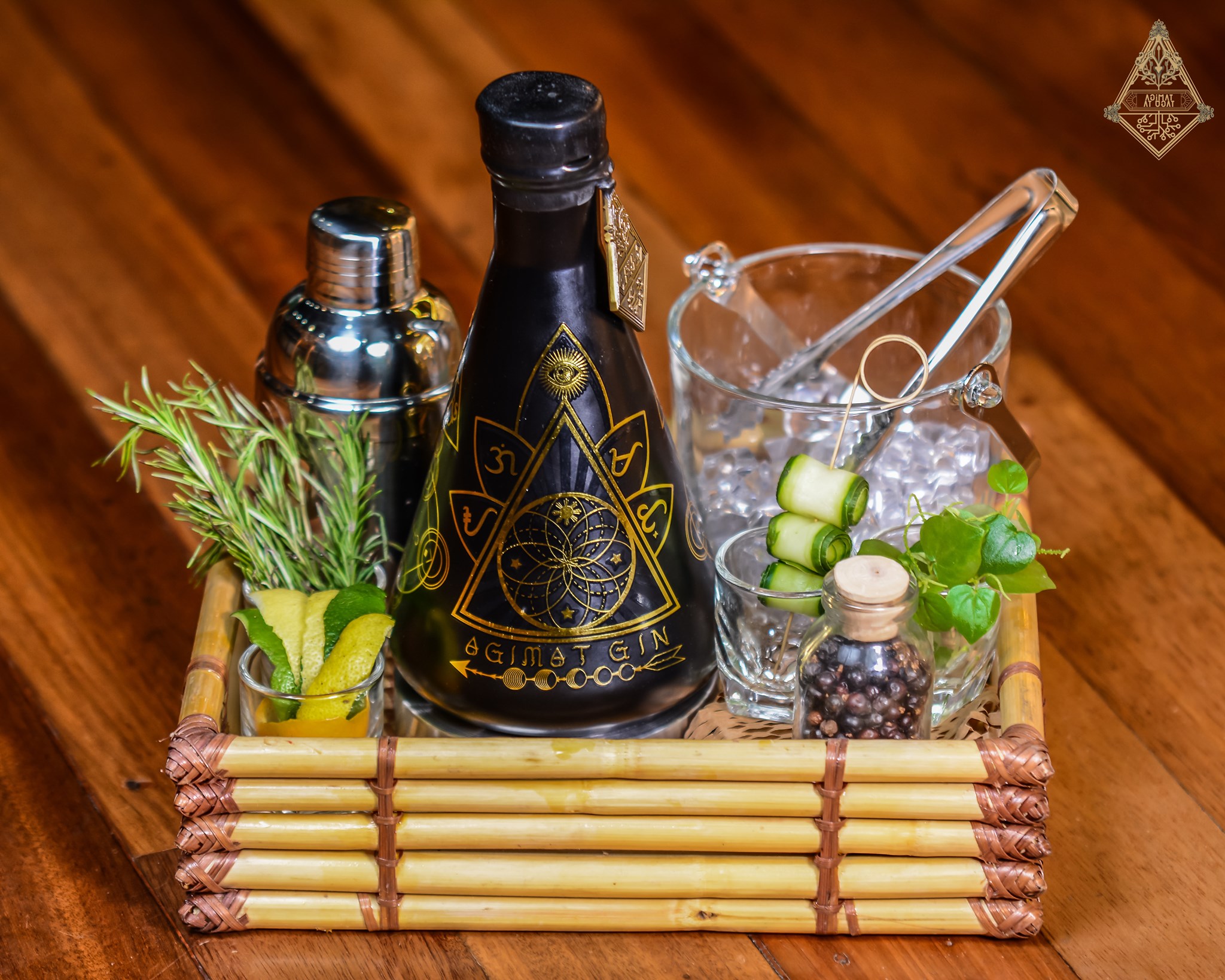 Image credit: Agimat at Ugat Foraging Bar and Kitchen via Facebook
A nod to the mythical traditions and vibrancy of our natural wonders, the Agimat at Ugat Foraging Bar and Kitchen's Agimat Gin (P1,899, ~USD34.22) is as local as it gets. With a triangular black bottle shaped like an amulet that bears symbols and scripts, the gin already wins with its eye-catching theme.
But beyond its design, your gin-loving dad or tito would surely love to savor its fruity, sweet, and floral notes composed of Luzon's ylang ylang and wild floral honey, Visayas' yutukon and libas, and Mindanao's biasong and pink pomelo hail. The gin is also perfect when mixed with lime juice or tonic water.
Buy the Agimat Gin here.
---
6. Fourtify Market's The Best Snacks Ever Christmas Gift Set – healthy fruit and veggie crisps
---

Image used for illustrative purposes only.
Image credit: @fourtifymarket via Instagram
For your health-conscious friend, consider Fourtify Market's The Best Snacks Ever Christmas Gift Set. This bundle features a selection of nutritious snacks, including fruit and vegetable crisps, freeze-dried fruits, and fruit-flavored gummies.
For P622 (~USD11.23), you get 5 kinds of crisps and 2 kinds of vitamin C-infused, fruit gummies. Plus, it even comes with a free tote bag so your friends can bring their new healthy snacks to gatherings over the holidays.
Get  The Best Snacks Ever Christmas Gift Set here.
---
7. Auro Chocolate's Calamansi Cheesecake White Chocolate Bar – unique yet affordable chocolate
---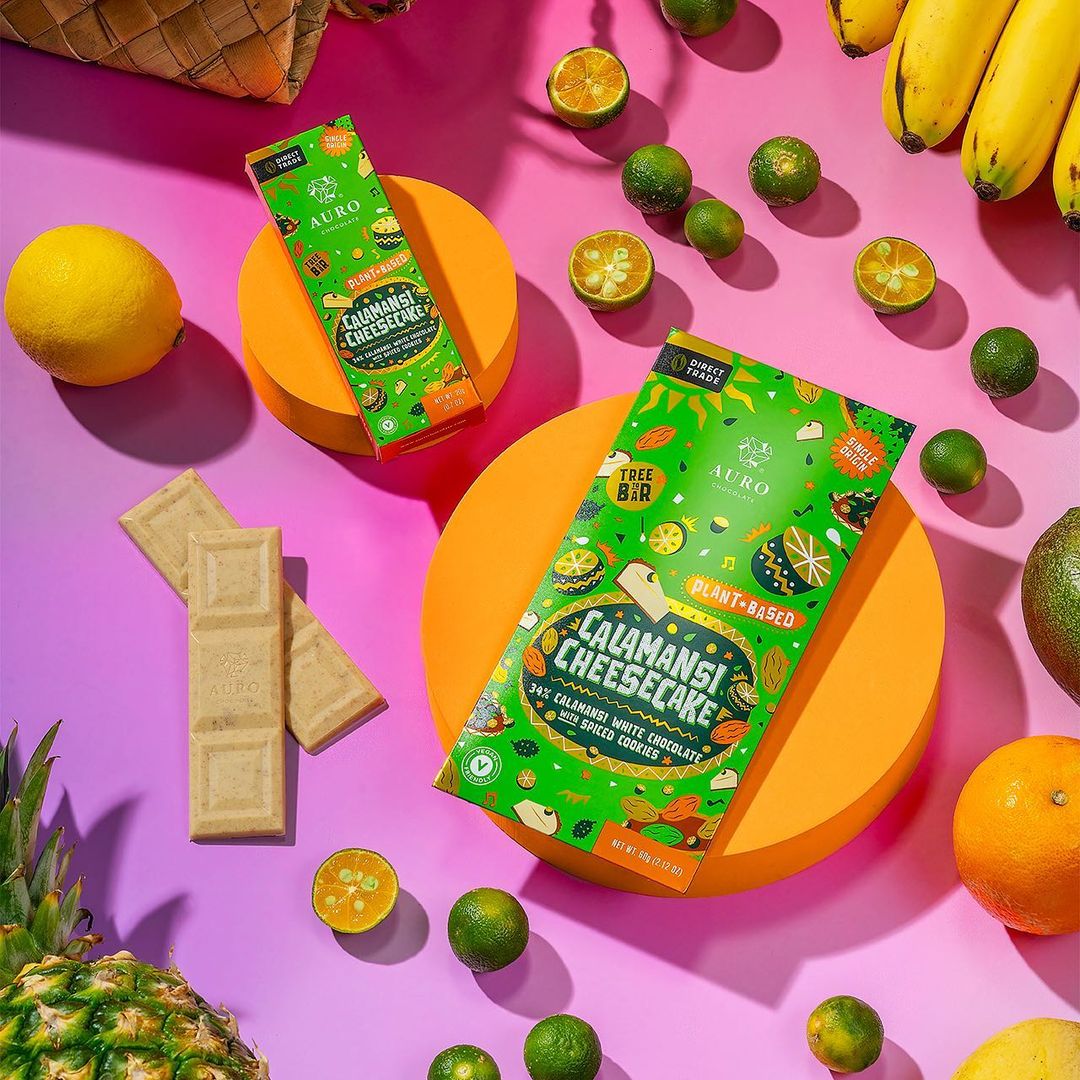 Image credit: @aurochocolate via Instagram
The local brand Auro Chocolate is a true delight for any chocolate lover. Their Calamansi Cheesecake White Chocolate bar, priced at a budget-friendly P169 (~USD3.05), promises an innovative flavor
This plant-based chocolate bar is creamy and tangy, thanks to the inclusion of the sour native citrus calamansi. It's further enhanced by spiced cookie bits, adding a different flavor dimension.
Apart from this, Auro Chocolate presents other unique options, including Dark Chocolate Covered Freeze Dried Mango Crunch and White Chocolate With Hojicha.
Get the Auro Chocolate Calamansi Cheesecake White Chocolate Bar here.
---
– Clothing & shoes –
---
8. PROJECT.'s Cheongsam-Inspired Katsa Top – stylish yet sustainable top made of floursack
---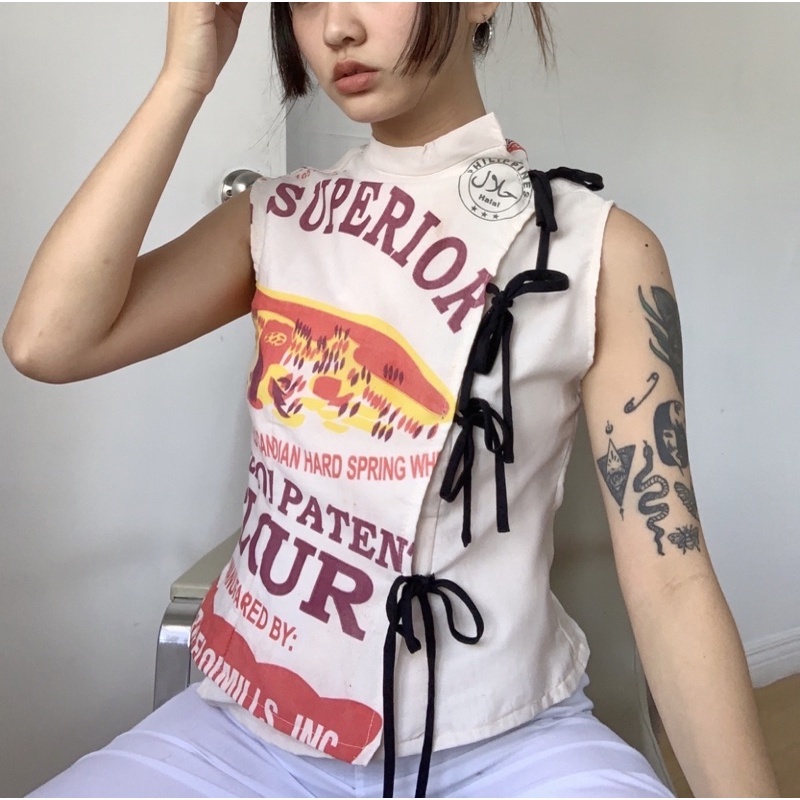 Image credit: Shopee
For sustainable fashionistas, get fashionable katsa (flour sack) clothes.
While katsa is not new in the Philippines, PROJECT. dares to use the recycled fabric to create a diverse range of clothing items in various styles. Among these is their cheongsam-inspired katsa top (P750, ~USD13.54) which blends the charm of traditional Chinese clothing with contemporary fashion.
Beyond being stylish and sustainable, the breathable fabric also suits the hot Philippine climate. The brand also offers more exciting katsa pieces, including bralettes, rompers, polo shirts, and bucket hats.
Get PROJECT.'s cheongsam-inspired katsa top here.
---
9. Tropical Futures' Philippine-themed hoodie – features unique typography
---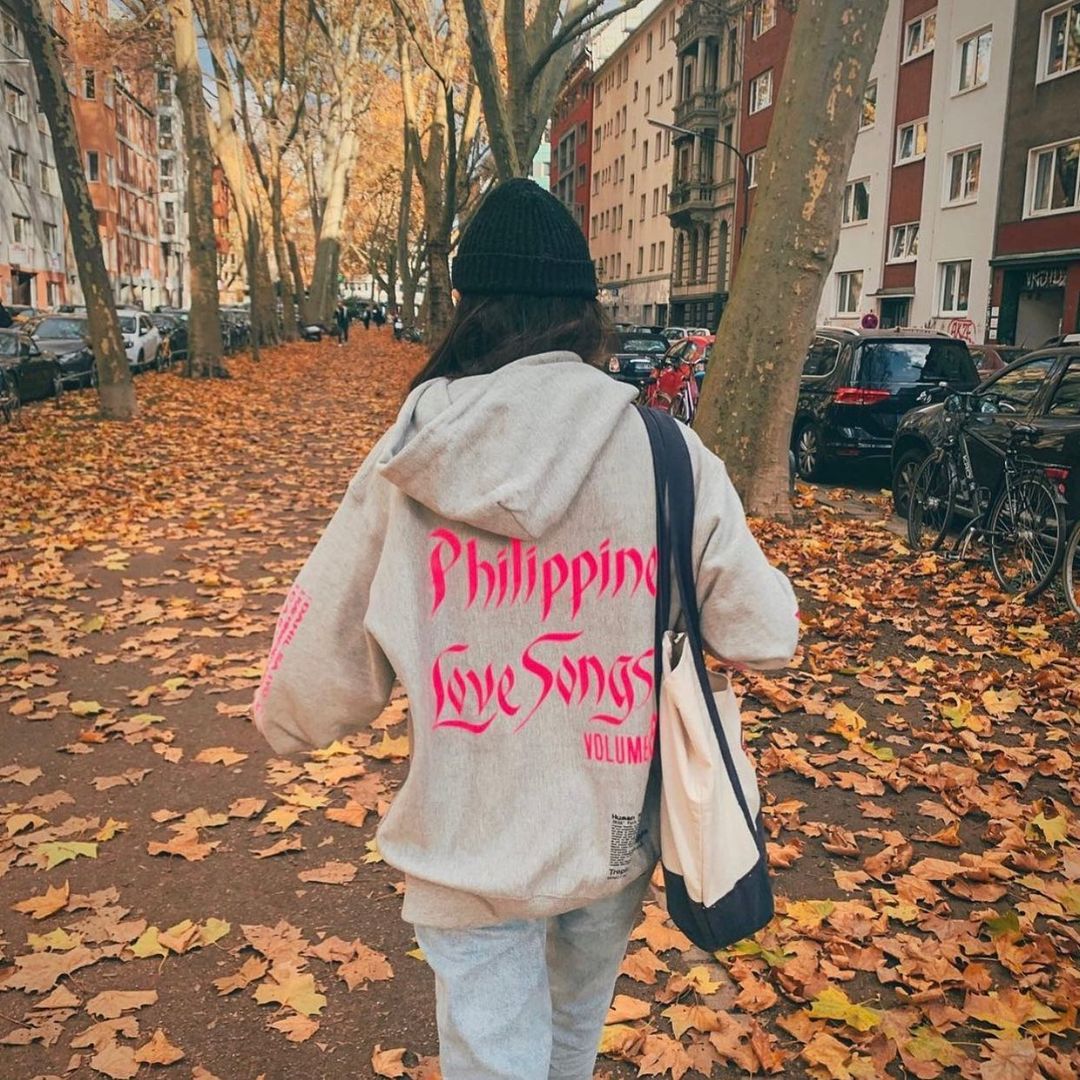 Image credit: @tropicalfutures via Instagram
Being proud of where you come from can be casually showcased through streetwear such as Tropical Futures' Philippine Love Songs hoodie (P8,400, ~USD151.35), which features colorful typography inspired by Filipino music.
Anyone will stand out wearing the hoodie, as it doesn't just emphasize Filipino identity, but it also highlights our vibrant typography culture.
Available in white and black, the hoodie is inspired by the design of singer Pilita Corrales's album.
Get the Philippine Love Songs hoodie here.
---
10. Godfather's customized pair of leather shoes – made by local artisans of Marikina
---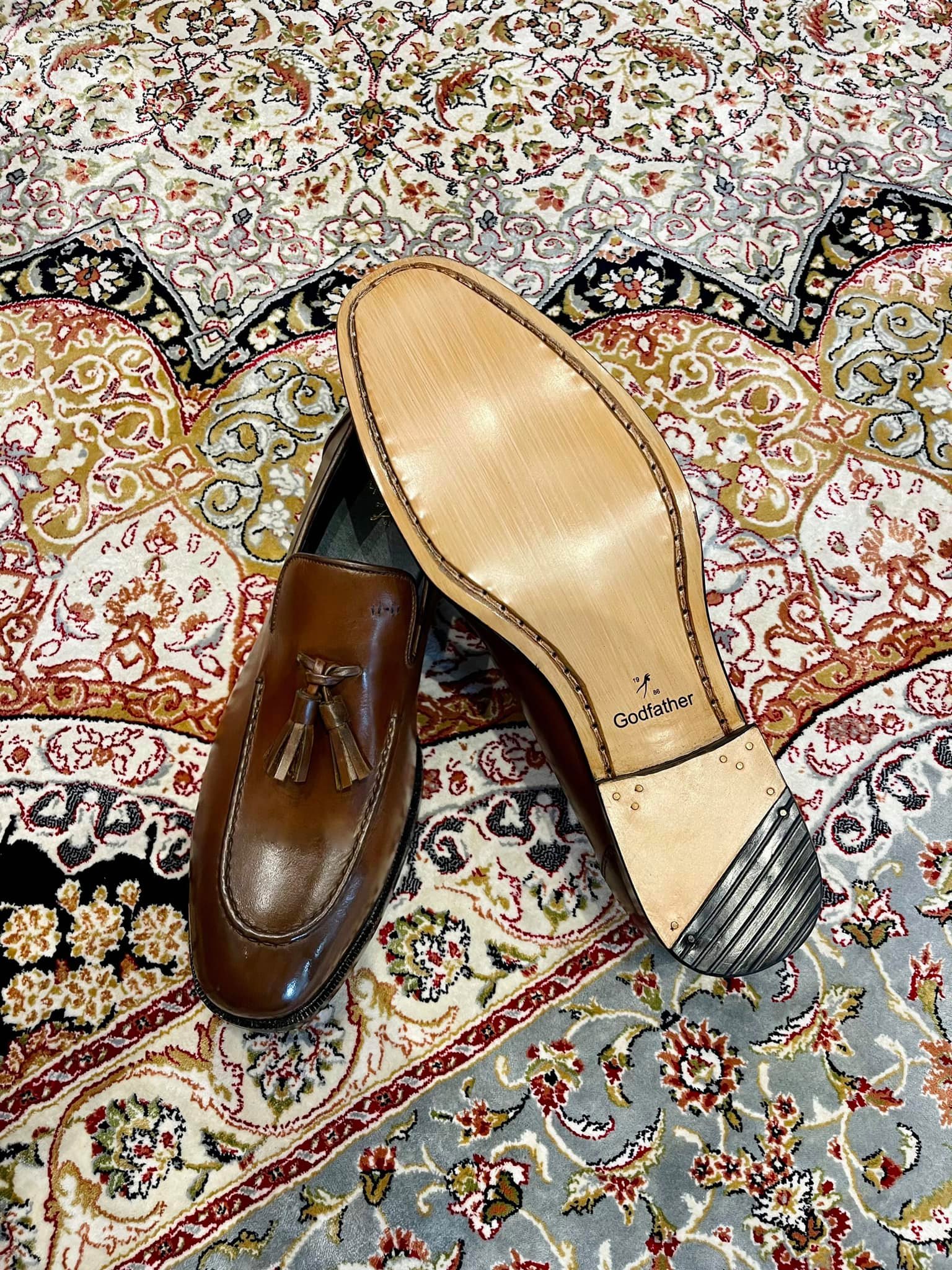 Image credit: Godfather Shoes via Facebook
Giving someone you love a customized pair of shoes is one of the best ways you can show how you truly know them by heart this Christmas. Thankfully, the city of Marikina has always been thriving with local shoemakers, known for creating durable and chic leather shoes. To add a fancy pair to your loved one's closet and to support local as well, check out Marikina's Godfather Shoes.
They personalize genuine leather shoes for men and women – having created Derek Ramsay's leather shoes for his wedding to Ellen Adarna, for instance.  Their customization includes tailor-fit sizing, letting you design your own shoes or using their existing design, with your name written on your pair as well as on the shoebox.
Message Godfather Shoes on Facebook.
---
Unique Christmas gift ideas this gift-giving season
---
Giving a Christmas gift is all about the thought that goes into it. Local small businesses and online stores, as well as global brands such as IKEA, are thankfully burgeoning, so you'll have numerous options to give to your friends, family, and special someone. Make it a memorable one with the unique Christmas gift ideas on this list!
For more unique gift ideas, check out these local handmade gift shops. Meanwhile, for noche buena inspo, read our list of traditional Filipino Christmas foods!
---
Cover image adapted from: Shopee, @aurochocolate via Instagram, Zarah Juan
This article was originally published on 26 November 2021 by Addie Pobre and last updated by Kim Shelly Tan on 28 November 2023.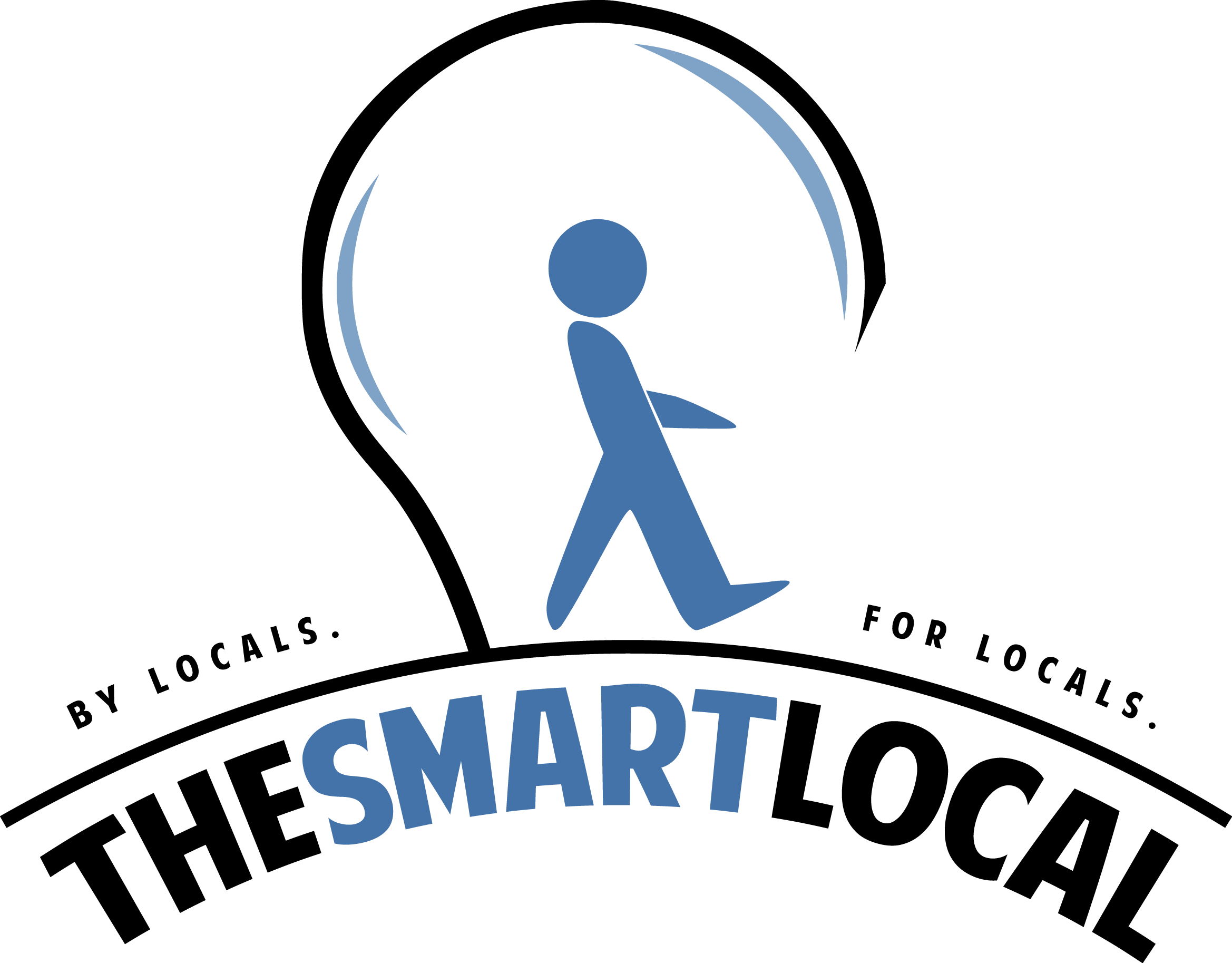 Drop us your email so you won't miss the latest news.