Local artists create Money Heist paper art
---
Fans of the popular Spanish heist crime drama Money Heist have been on the edge of their seats since the show's 5th and final season premiered on Netflix on 3rd September. Local paper artists, meanwhile, have dedicated their latest artworks to the new season in collaboration with Netflix's #LaCasaDePapelChallenge.
Viewers who have been following the show will find the artworks familiar – from Patrick Cabral's elegant miniature scale model of the Royal Mint of Spain to Sarjit Singh's bird and teddy bear origamis. They are inspired by memorable imagery and scenes from the show's past four seasons.
---
Cabral's Royal Mint of Spain model
---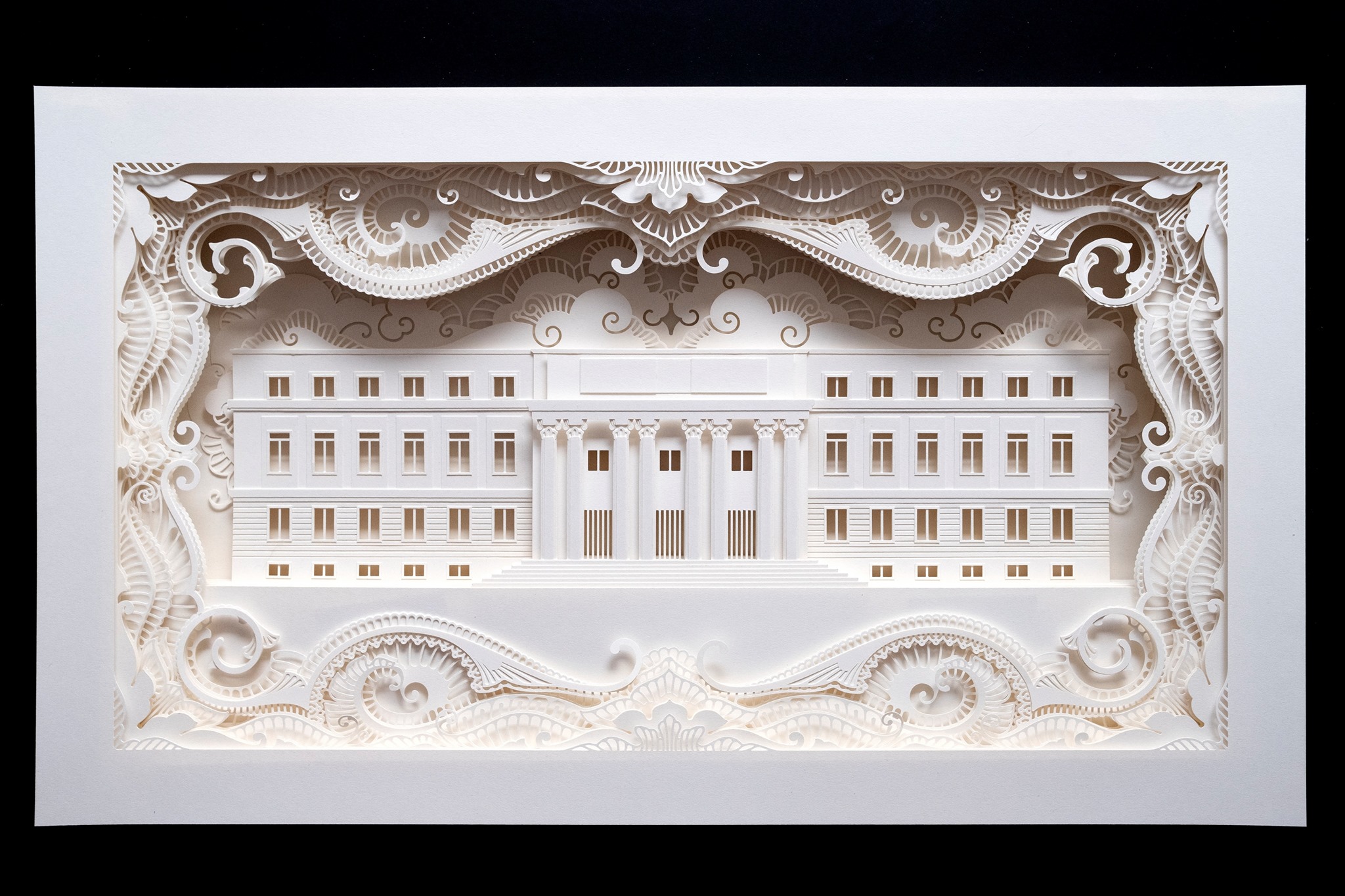 Image credit: Darkgravity
The exterior of the Royal Mint of Spain, the national mint of Spain tasked to produce coins and banknotes, is a familiar sight for fans, as it was depicted as the location of a heist in the earlier seasons. Cabral chose to showcase the building through an intricate, white miniature scale model, because, for him, the building is an ironic metaphor for "the system."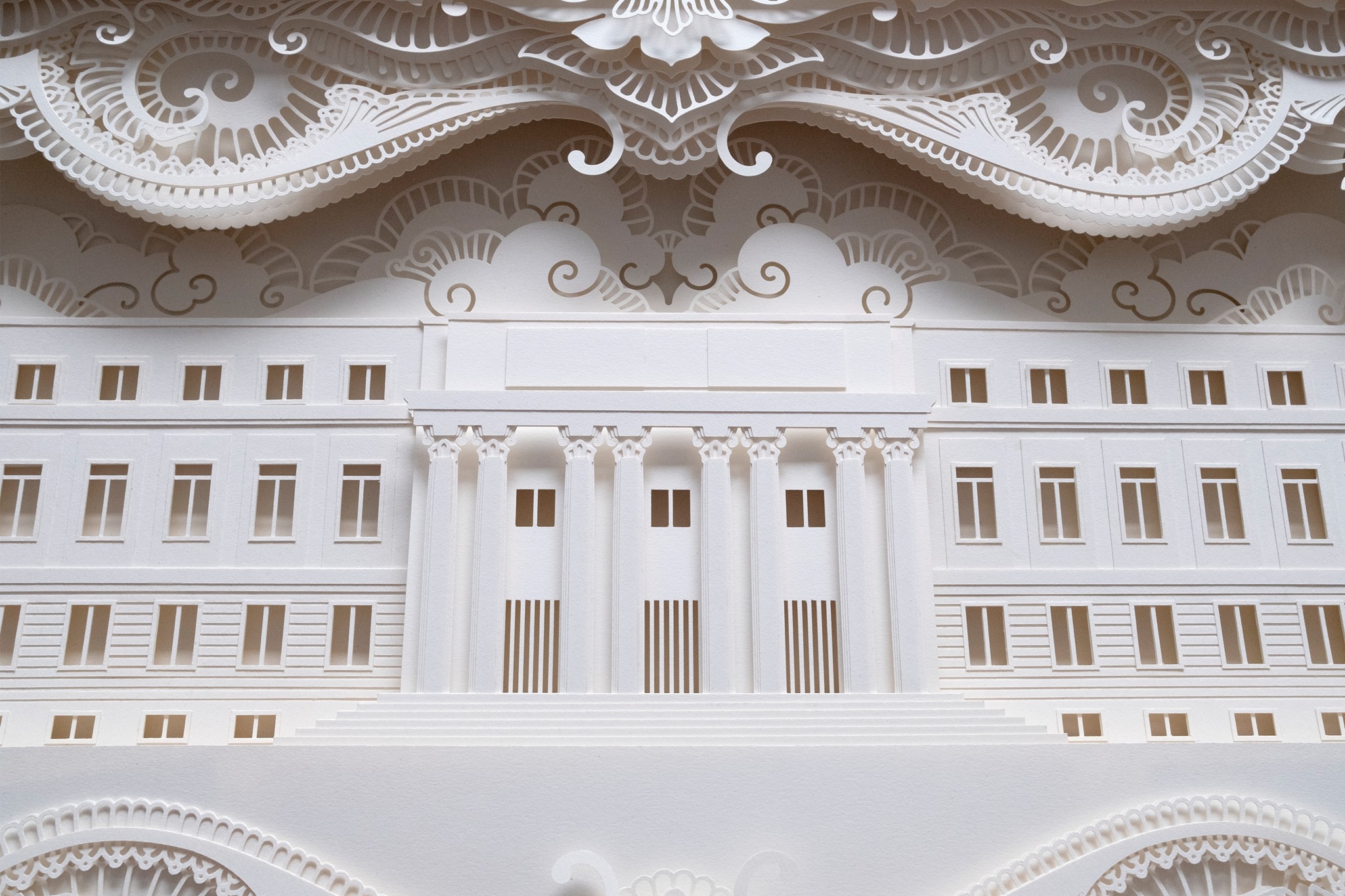 Image credit: Darkgravity
"For me[,] the building symbolizes the system. I like the juxtaposition of something so powerful made with something so fragile like paper. The execution of the artwork was inspired by those illustrations that you see at the back of currency notes," Cabral wrote on his Facebook post.
---
John Ed De Vera's blimp and Dali mask paper art
---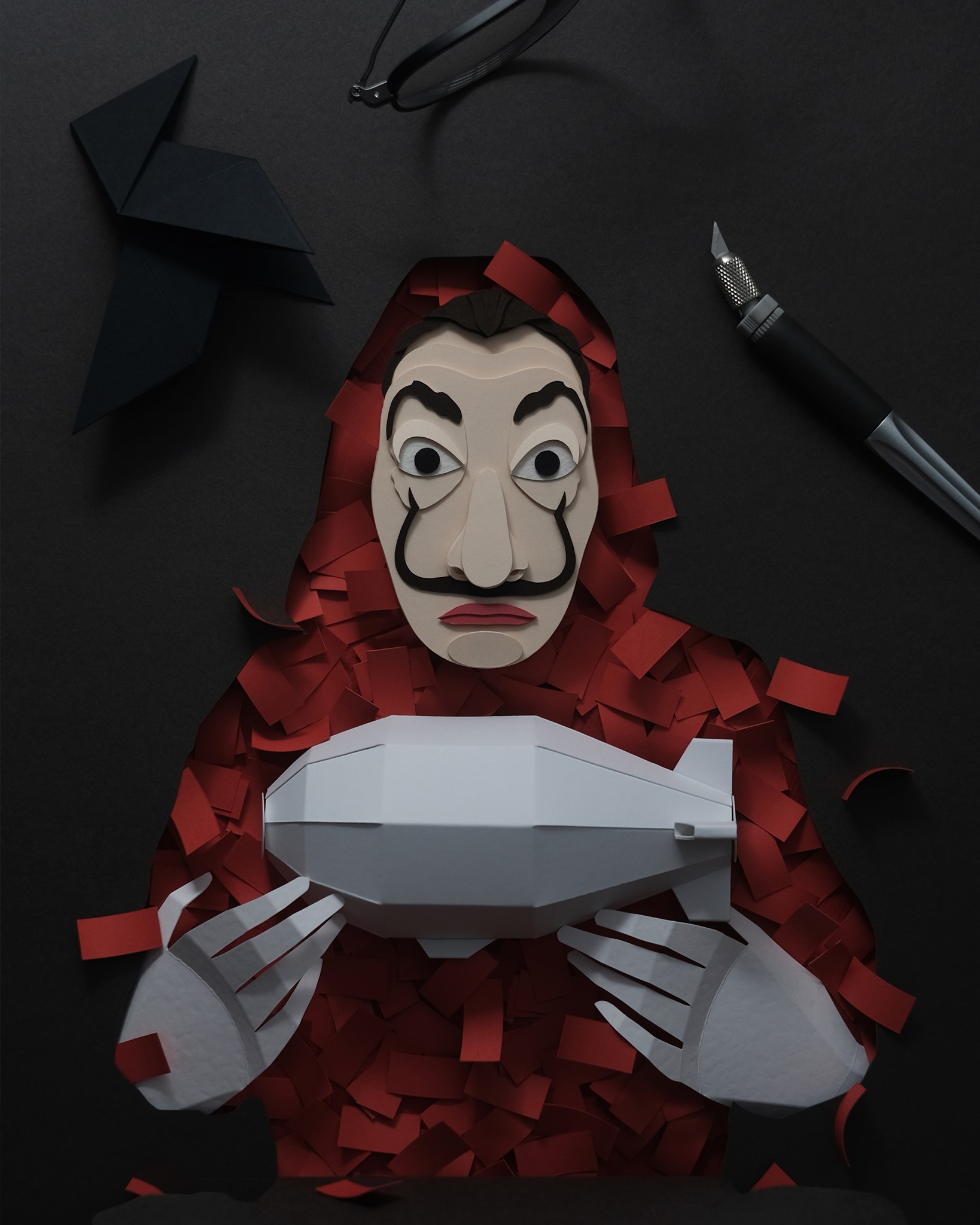 Image credit: John Ed De Vera
The money raining scene involving a blimp throwing euros over Madrid, as part of the Plan Chernobyl, is a memorable one from the show's 3rd season. De Vera alluded to this scene through his paper art that resembles a person in a red jumpsuit, formed by red banknotes, and Dali Mask holding a blimp.
"The blimp was used (to release 140 million euros over Madrid) as a distraction in Part 3, while the Dali Mask, as we all know, has become an iconic symbol of resistance that inspired a lot of people to fight with the Professor and the team. Capturing both in one imagery is my personal homage to surrealism," De Vera said on his Facebook post.
---
Mansy Abesamis's Bella Ciao & Bank of Spain paper art
---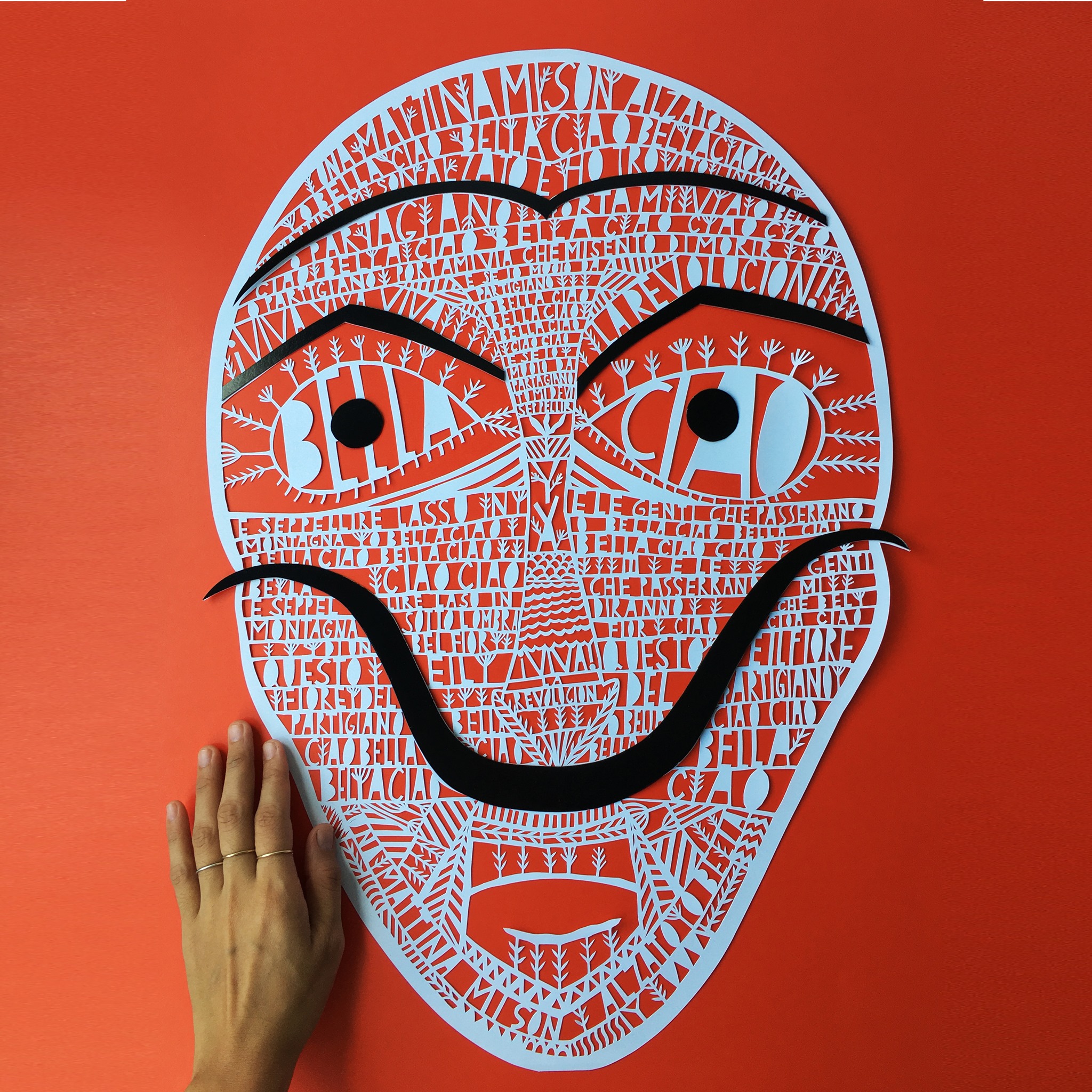 Image credit: Mansy Abesamis
The lyrics of the Italian protest song Bella Ciao, which was also sung in the show by the gang members, were elaborately worded in quirky lettering on the Dali Mask paper art of Mansy Abesamis.
"The Dali Mask (an iconic symbol of resistance) with Bella Ciao as their battle cry, unites the whole gang and makes them even more powerful against the system!" Abesamis explained in her Facebook post.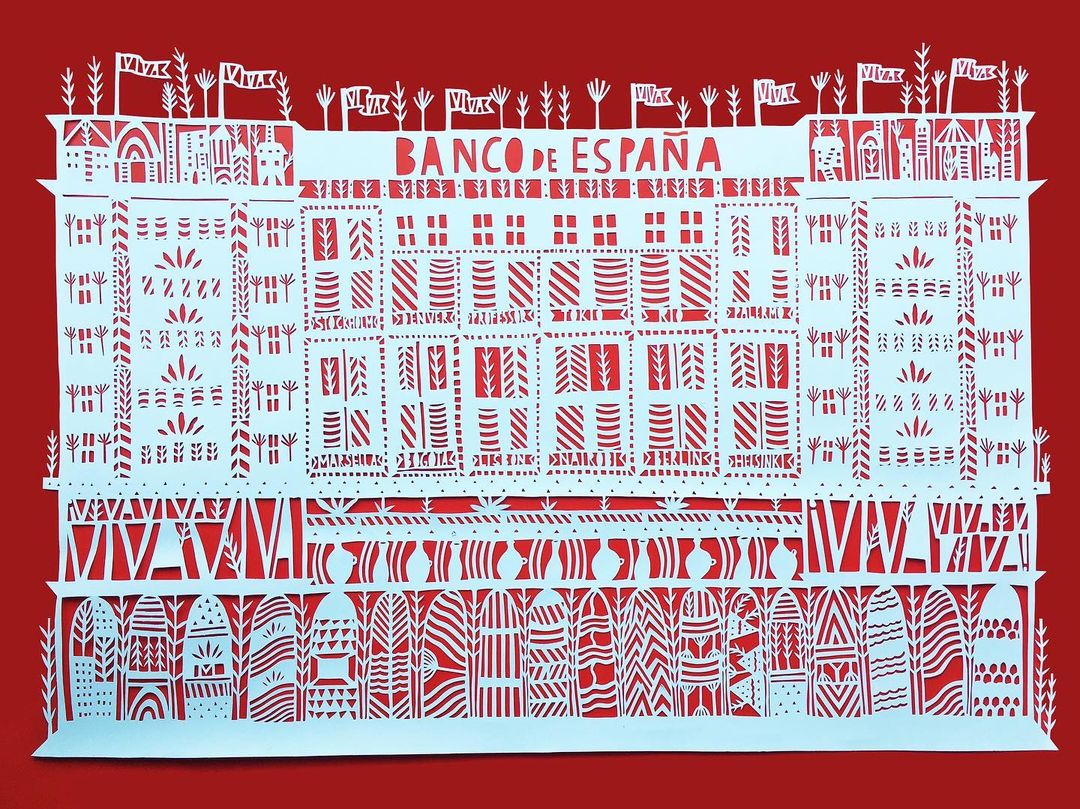 Image credit: @mansyabesamis
The Bank of Spain, which was depicted in many of the most memorable scenes in the show's part 3 and 4, was the inspiration of Abesamis's second work of paper art.
"Hola! Here's the second piece that @netflixph and I collaborated on! This one is from @lacasadepapel's seasons 3 and 4! The Bank of Spain is very iconic because this is where some of the biggest moments happen! The characters' dreams and demons come out! And we have yet to find out if they'll survive this heist!" she said on Instagram.
---
Sarjit Singh's bird & teddy bear origamis
---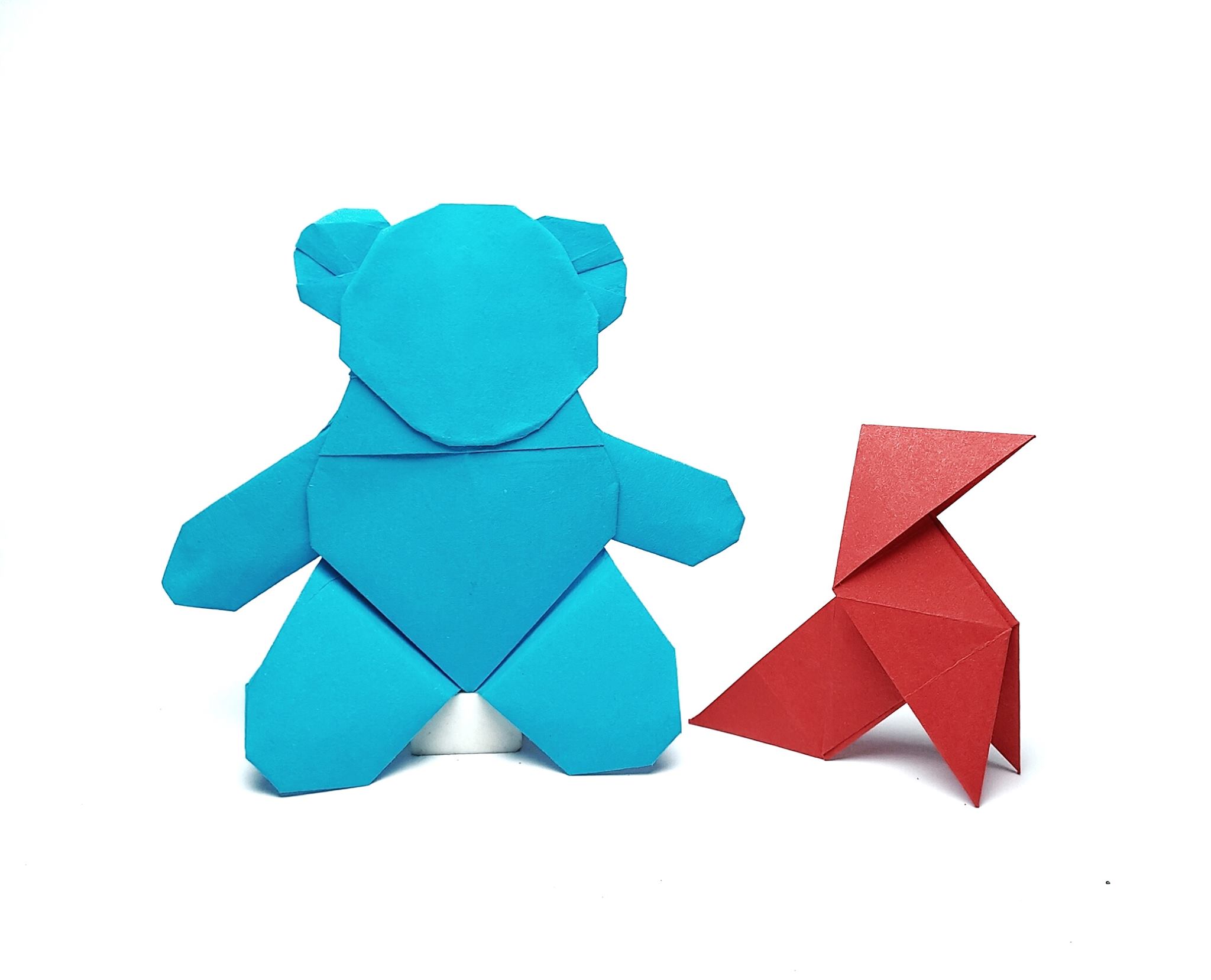 Image credit: Netflix
Sarjit Singh crafted origami following The Professor (Alvaro Morte)'s red origami bird, as well as Inspector Alicia Sierra (Najwa Nimri)'s blue teddy bear.
As a lover of origami, Singh said he was elated to see the red origami bird featured often in the show. "The first is the Professor's red origami bird, which has played a big role in the show from the very beginning. As a lover of origami artwork, I was so happy to see it featured so prominently in such a popular show, and I hope it inspired many others to try origami themselves," Singh was quoted on ABS-CBN News.
"The second is Inspector Alicia Sierra's teddy bear from Part 3, which she strategically used to take down Nairobi because it belonged to her son. No spoilers on what happened next!" he explained further.
Indeed, there are many symbolic things and places on the show that are more than meet the eye. These artists showcase how Money Heist indeed leaves a lot for viewers to think about.
---
Money Heist paper art
---
The paper artworks indeed show the talent of our local artists of translating the show's themes into their detailed crafts. Not only is Money Heist full of action, but it also invites viewers to reflect on their way of living with the status quo.
We're looking forward to how the beloved show will wrap up its much-awaited season finale.
Also check out:
---
Cover image adapted from: Darkgravity, John Ed De Vera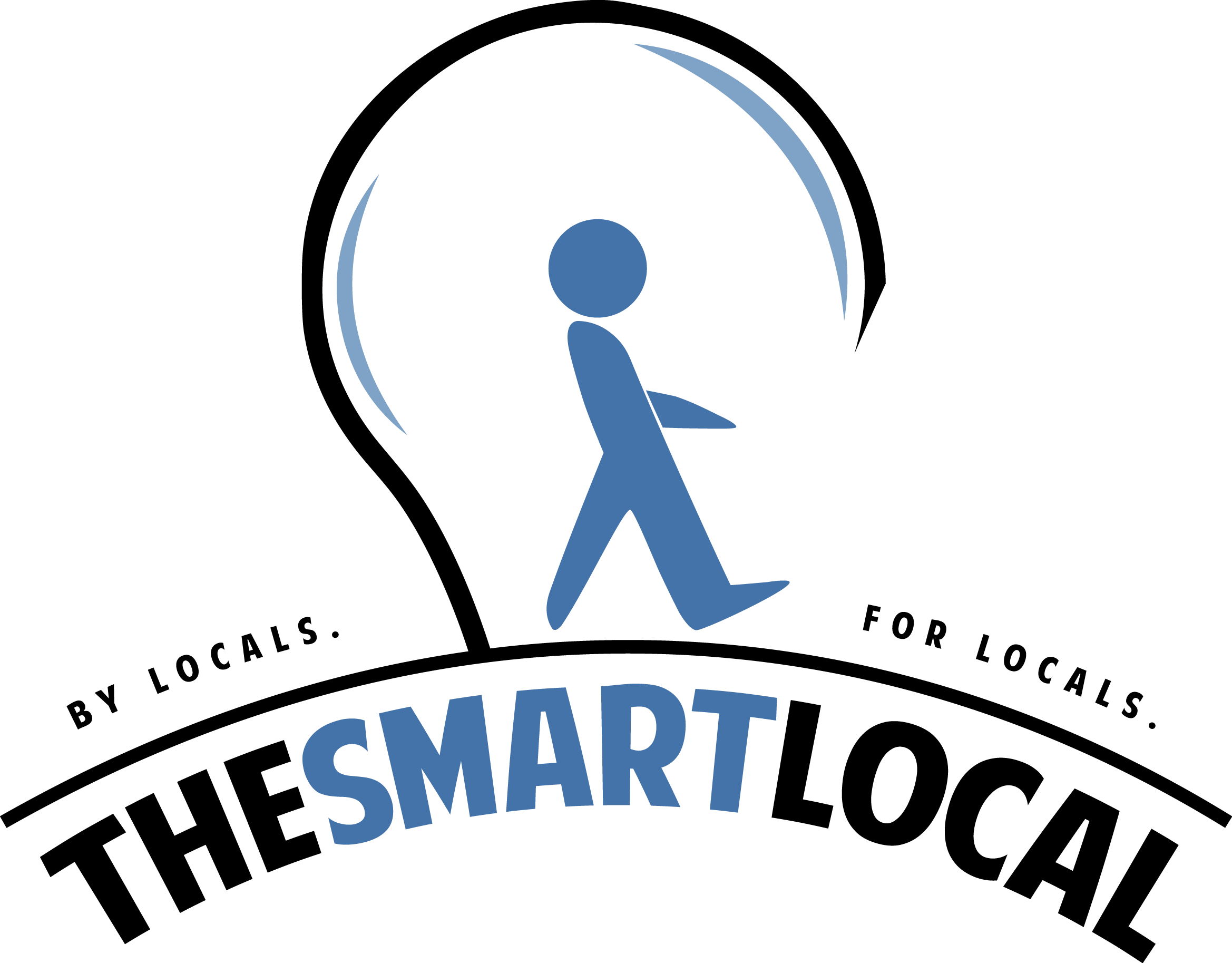 Drop us your email so you won't miss the latest news.