Iloilo designers make TV- and movie-inspired PPEs
---
It's hard to see the bright side when faced with unexpected events such as the COVID-19 pandemic. But whenever we Filipinos can't find reasons to smile, we'll create them.
Such is the current situation in Iloilo. Designers and clothing factories all over the province have put the lining in silver lining, producing TV- and movie-themed personal protective equipment suits inspired from popular shows such as Black Panther, Star Wars, and Money Heist.
---
1. Pink Panther PPEs
---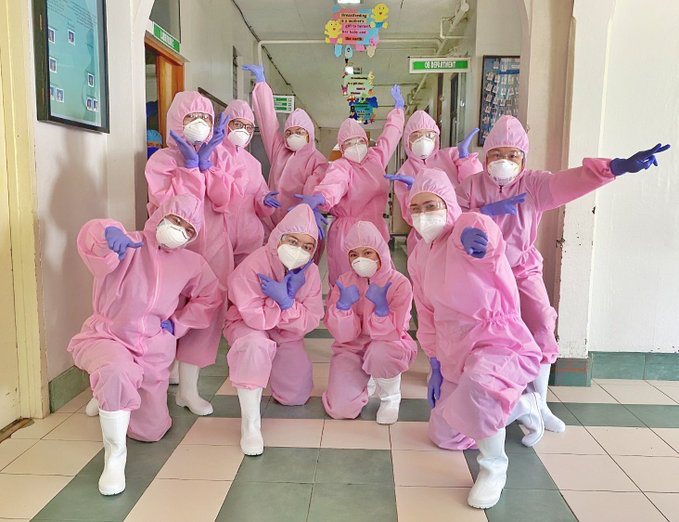 Image credit: @mariacarmelai
"You labor, we deliver. You bleed, we stop it. Your front liners for pregnant and bleeding patients, your OBGYN Residents and JCs, READY TO SERVE!", healthcare worker Carmela Sanchez tweets, along with photos of her and Iloilo Mission Hospital's OBGYN team in these pink protective suits. 
These Pink Panther-themed suits were made and distributed by JQ Garments Iloilo, and worn by Iloilo Mission Hospital's OBGYN team of residents and junior consultants.
---
2. Black Panther PPEs
---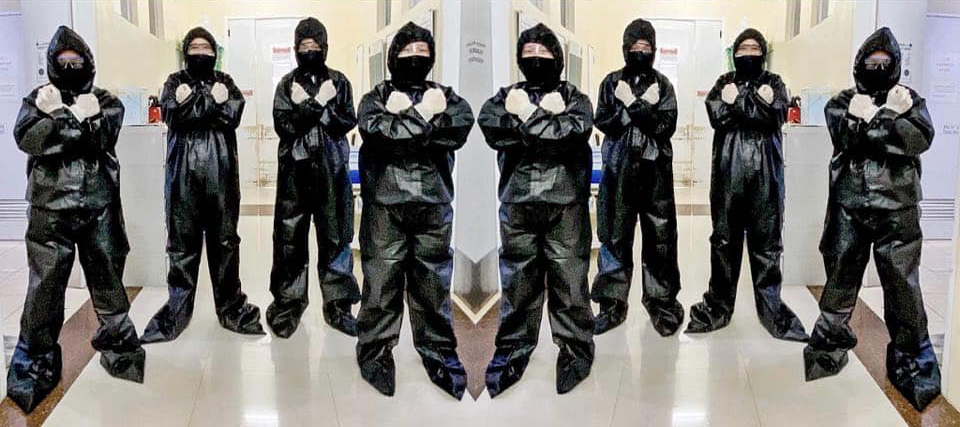 Image adapted from Djohn Clement
Netizens have hailed Iloilo as the "Wakanda of the Philippines" for the city's many great ways of battling COVID-19, from requesting mass testing early on in the pandemic, to huge sums of donations from the province's top businessmen, to community kitchens for all who need help with their food supply.
To one-up the city's nickname, Ilonggo designer Djohn Clement designed Black Panther-inspired PPEs to distribute to hospitals around Iloilo. Wakanda forever!
---
3. Money Heist (La Casa De Papel) PPEs
---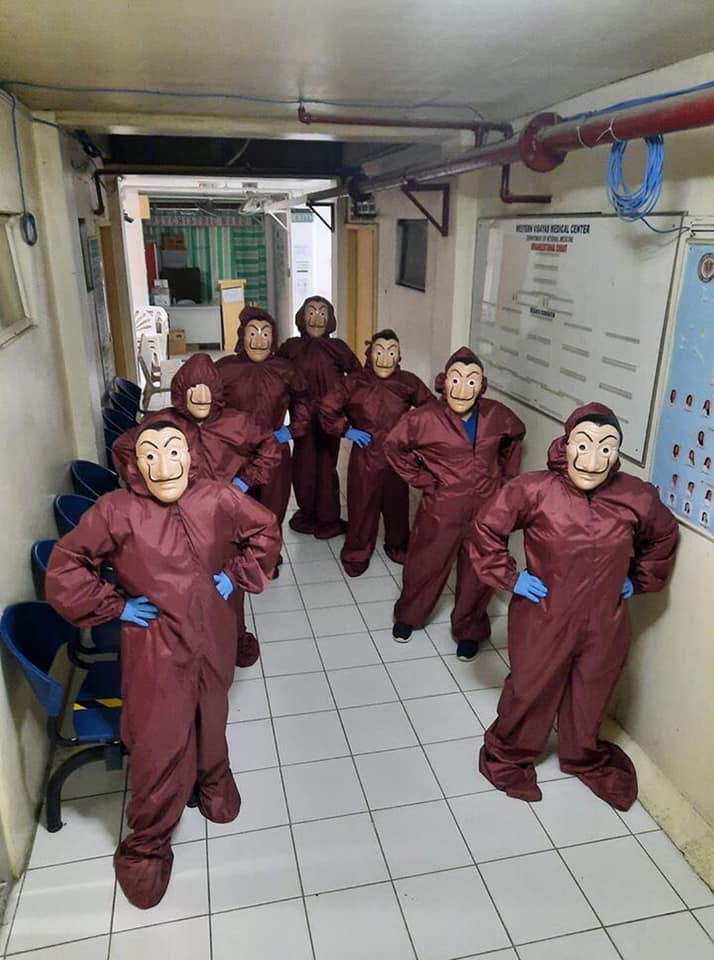 Image credit: Ram Silva
Don't worry, no spoilers here! If you're feeling bitin after binge-watching Money Heist's new season, check out these cool Ilonggo doctors decked out in Money Heist-inspired PPEs. They even put on these Salvador Dali masks for fun, and take them off when attending to patients.
Iloilo-based designer Ram Silva designed the suits, right on time for the release of the new season. Now if only we could "Bella ciao" this pandemic away.
---
4. Star Wars PPEs
---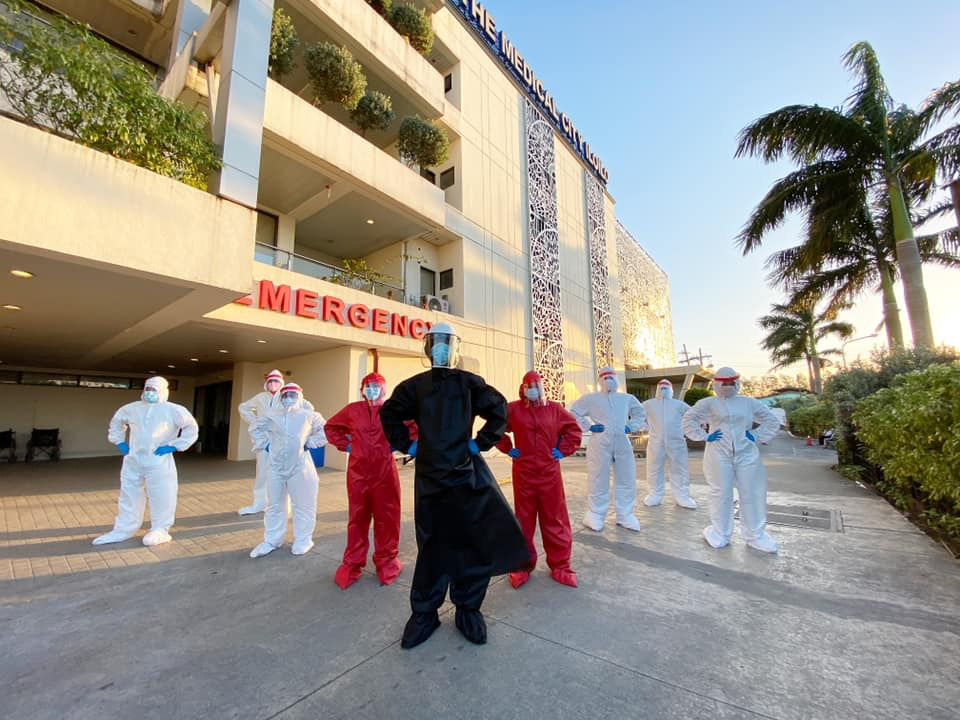 Image credit: Adrian Pe
These hazmat suits may be inspired by Darth Vader and his army of Sith Stormtroopers and Stormtroopers, but these health workers are all on the light side of the Force.
Designed by Adrian Pe, the same nurse and designer who created the famous Teletubbies-themed PPEs, these suits are now being worn around The Medical City Iloilo.
---
5. Power Rangers PPEs
---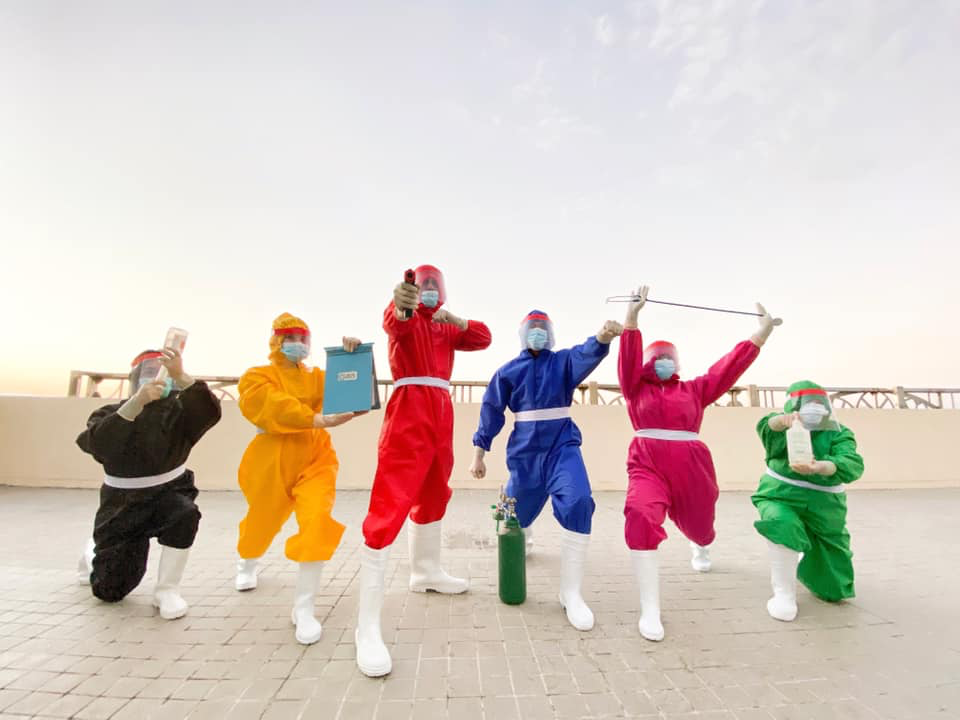 Image credit: Adrian Pe
Designer Adrian Pe quotes the Pink Ranger in his Facebook post introducing his new Power Ranger suits, saying, "We can't change the past but we can work for a better future." 
Just like how the Power Rangers fought villains and monsters who were dangers to the world's future, these frontliners battle COVID-19 in these Power Rangers-themed PPEs.
Fighting the COVID-19 pandemic with style
---
These are hard times, which is why it's important to keep a look out for the good things to keep us in good spirits.
Thanks to the designers and health workers from Iloilo, these themed PPEs constantly brighten up our newsfeed and bring joy to the Filipino people.
Also check out: 
---
Cover image adapted from: Ram Silva, Adrian Pe, Adrian Pe, Djohn Clement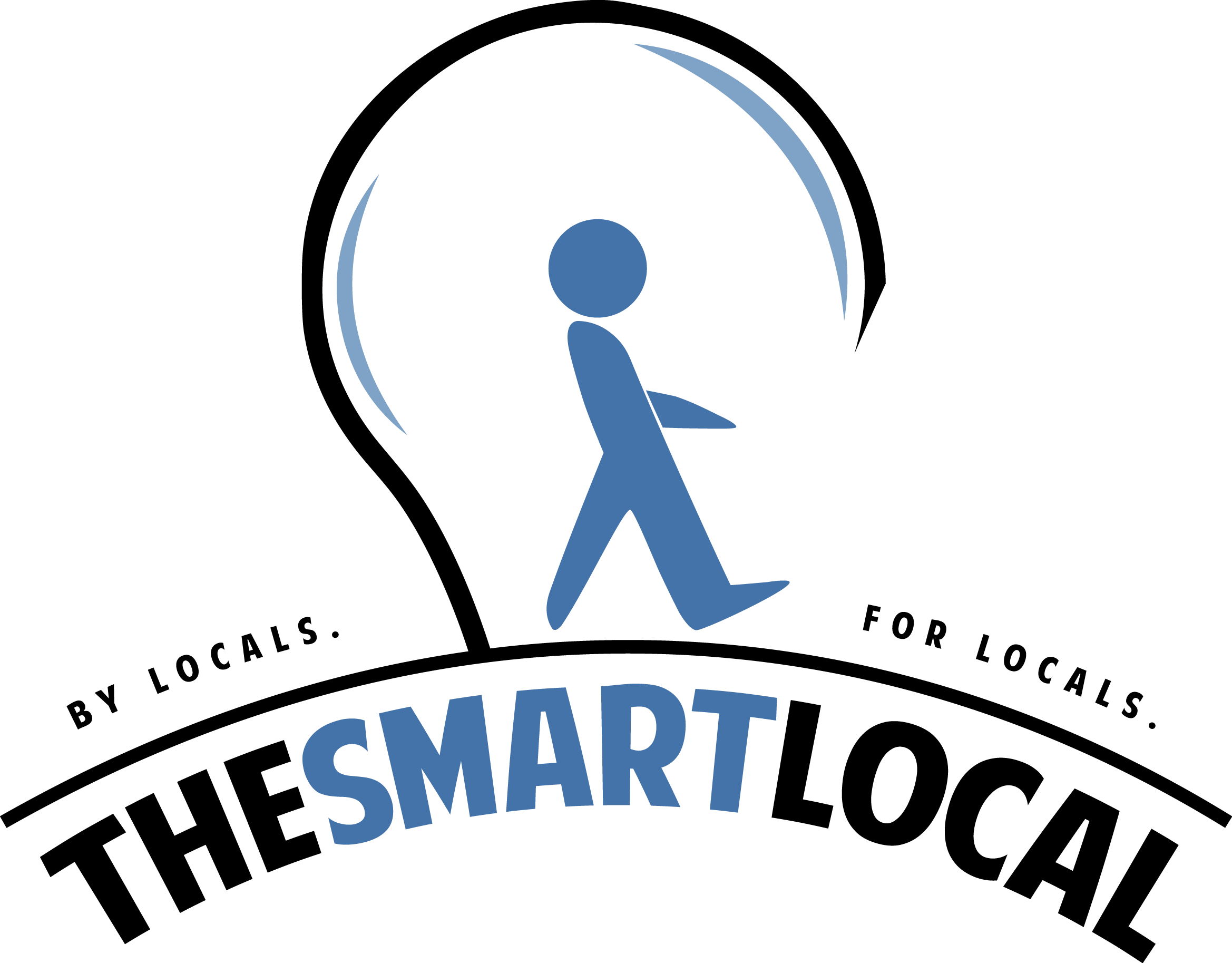 Drop us your email so you won't miss the latest news.