Martin Kim leaves Lola Amour
---
Last year, Filipino rock band Lola Amour released the Korean version of their song Pwede Ba. It was sung by their South Korean member and keyboardist Martin Kim who had just returned from his mandatory military service in South Korea.
A little over a year later on 20 July 2021, much to their fans' surprise, the band announced Martin's departure from the band through a Facebook post. The group also stated that they will host a special episode of their Pwede Na podcast on Discord on 23 July at 9:30PM to thank Martin and look back to the band's times with their keyboardist since 2016.
---
Reason for Martin's departure
---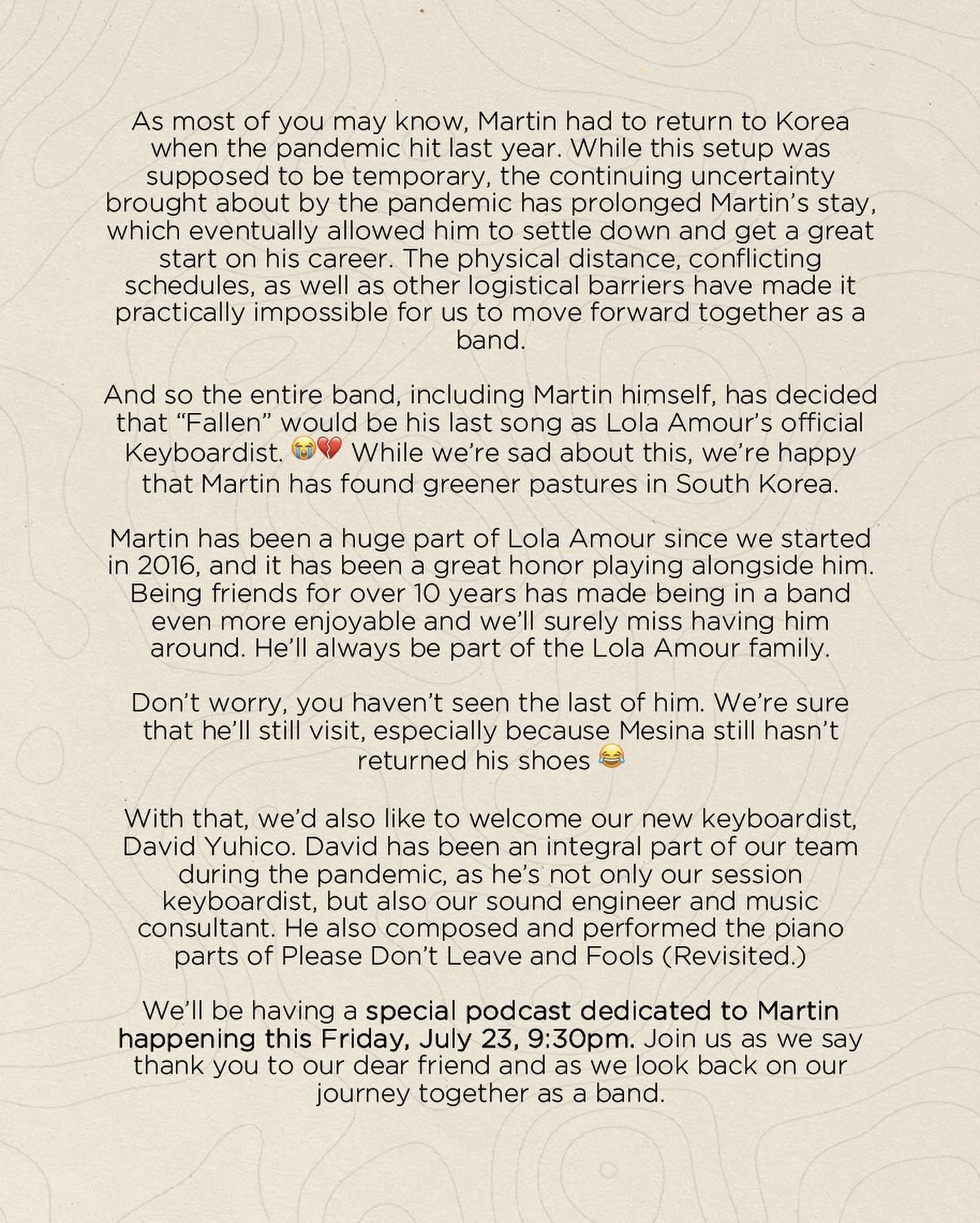 The band's statement announcing Martin Kim's departure
Image credit: Lola Amour
Martin had to return to South Korea in 2020 due to the pandemic and he hasn't returned to the Philippines since. This is only a couple of months after his return to the Philippines in January 2020 after his mandatory military service.
According to the band's statement, Martin's distance and conflicting schedules with the rest of the band have made it difficult for the group to make music with him. However, Lola Amour happily informed their fans that Martin has also found a new career opportunity in South Korea due to his prolonged stay there.
Lola Amour's song Fallen, released on 27 June, is their last song with Martin. It was recorded before he left for South Korea before the pandemic.
---
Lola Amour's new keyboardist
---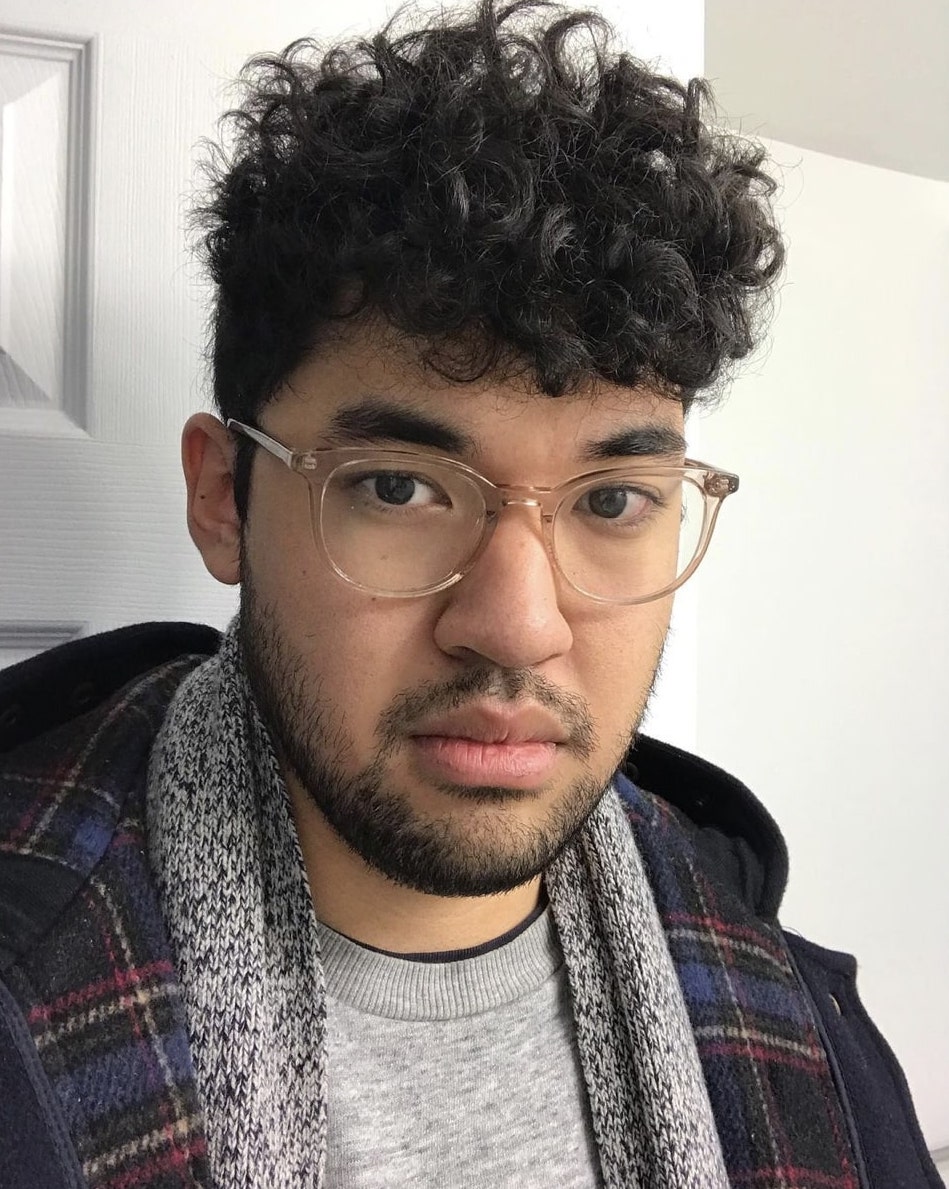 The band's new keyboardist David Yuhico
Image credit: @davidyuhico
Lola Amour will continue to perform as a 7-piece band with their new keyboardist David Yuhico. David is no stranger to the band's fans.
He has been playing the keyboards for the band and has played the roles of the band's sound engineer and music consultant during the pandemic. David was also the one who composed and performed the piano in the Lola Amour songs Fools (Revisited) and Please Don't Leave.
---
Lola Amour bids goodbye to keyboardist Martin Kim
---
Fans might already be dedicating Pwede Ba to Martin, with lyrics that are very fitting for his departure from Lola Amour, but we're hoping we can hear more of his music in the future.
We're also looking forward to more new music from the band and their new keyboardist David Yuhico.
Also check out:
---
Cover image adapted from: Lola Amour and @martin_kimchi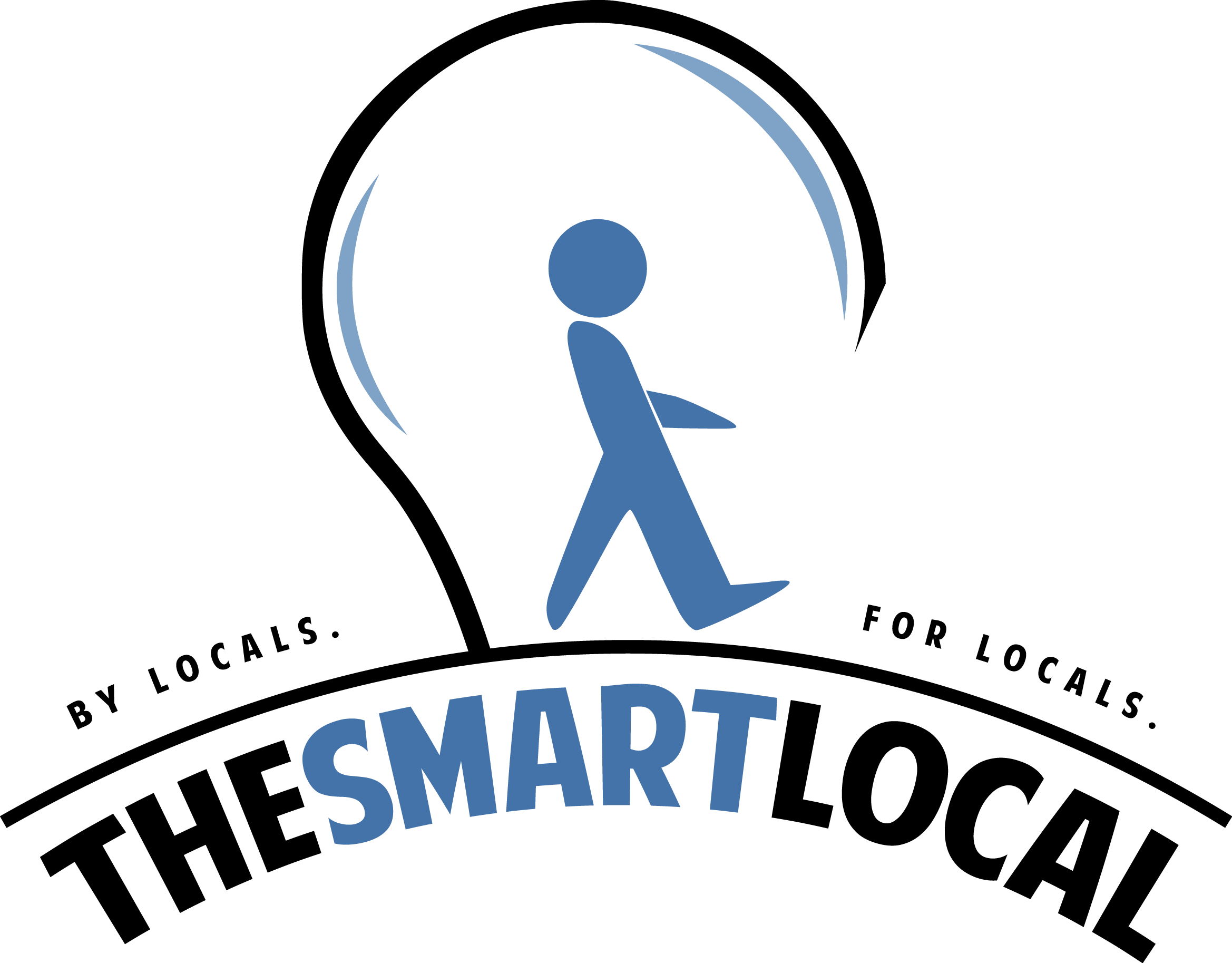 Drop us your email so you won't miss the latest news.