ARMY mom dresses daughter in BTS Meal packaging
---
ARMYs' creativity indeed knows no bounds, with many fans customizing their McDonald's BTS Meal packaging into wallets, bucket hats, and other accessories. Stef Pal, a mom from Iloilo City, however, went the extra mile when she dressed her daughter Lizzy in an elegant dress and purse made up of BTS meal wrappers. 
Layered with the meal's brown paper bag, the tube 'dress' is accentuated with a purple ribbon, while the purse is decorated with white and purple beads.
---
The daughter wore the dress and purse in a photoshoot
---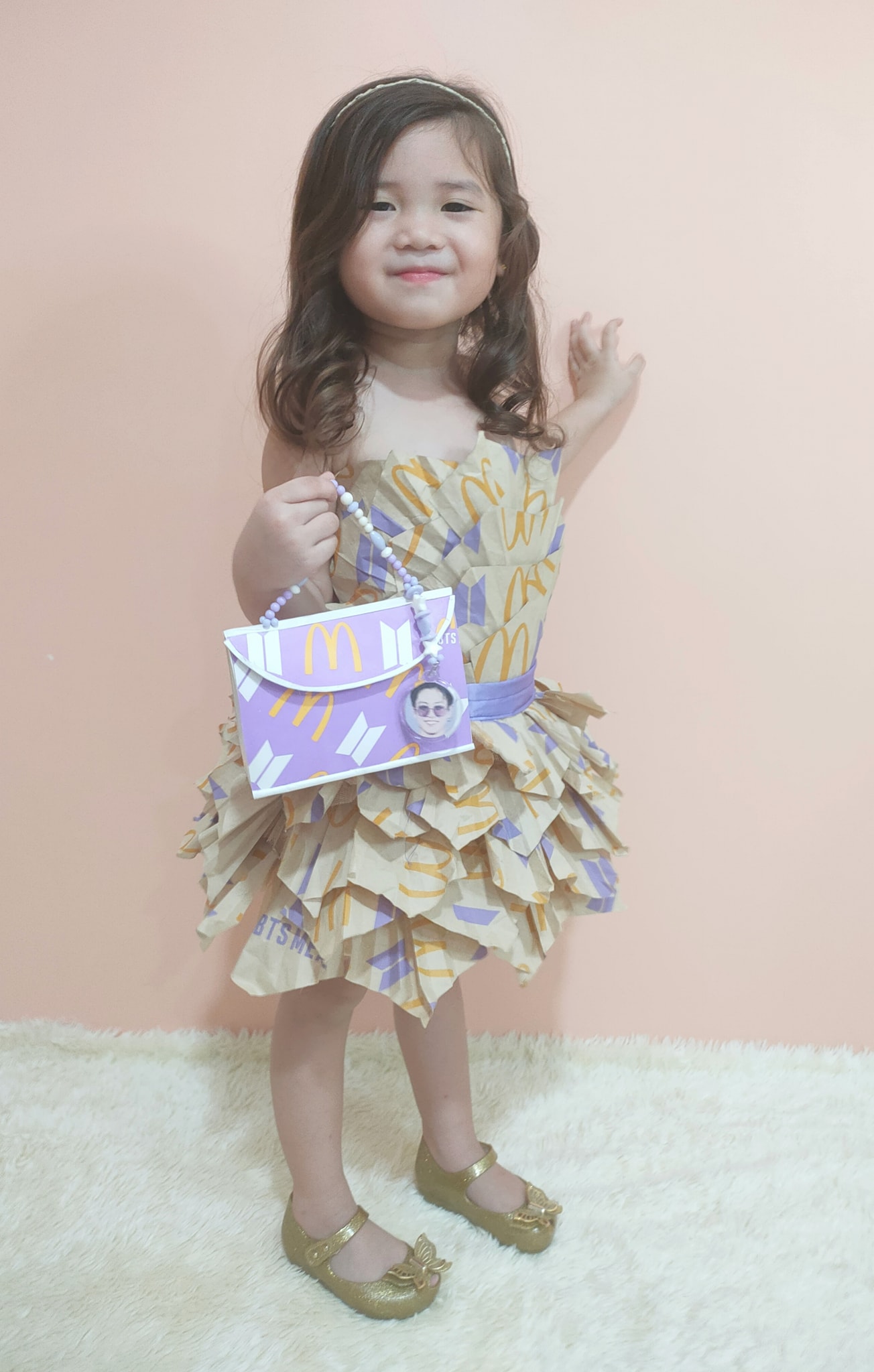 Image credit: Stef Pal 
The dress and the purse fitted Lizzy, who easily owned the customized BTS Meal dress and purse that had been made by her grandmother, according to Pal.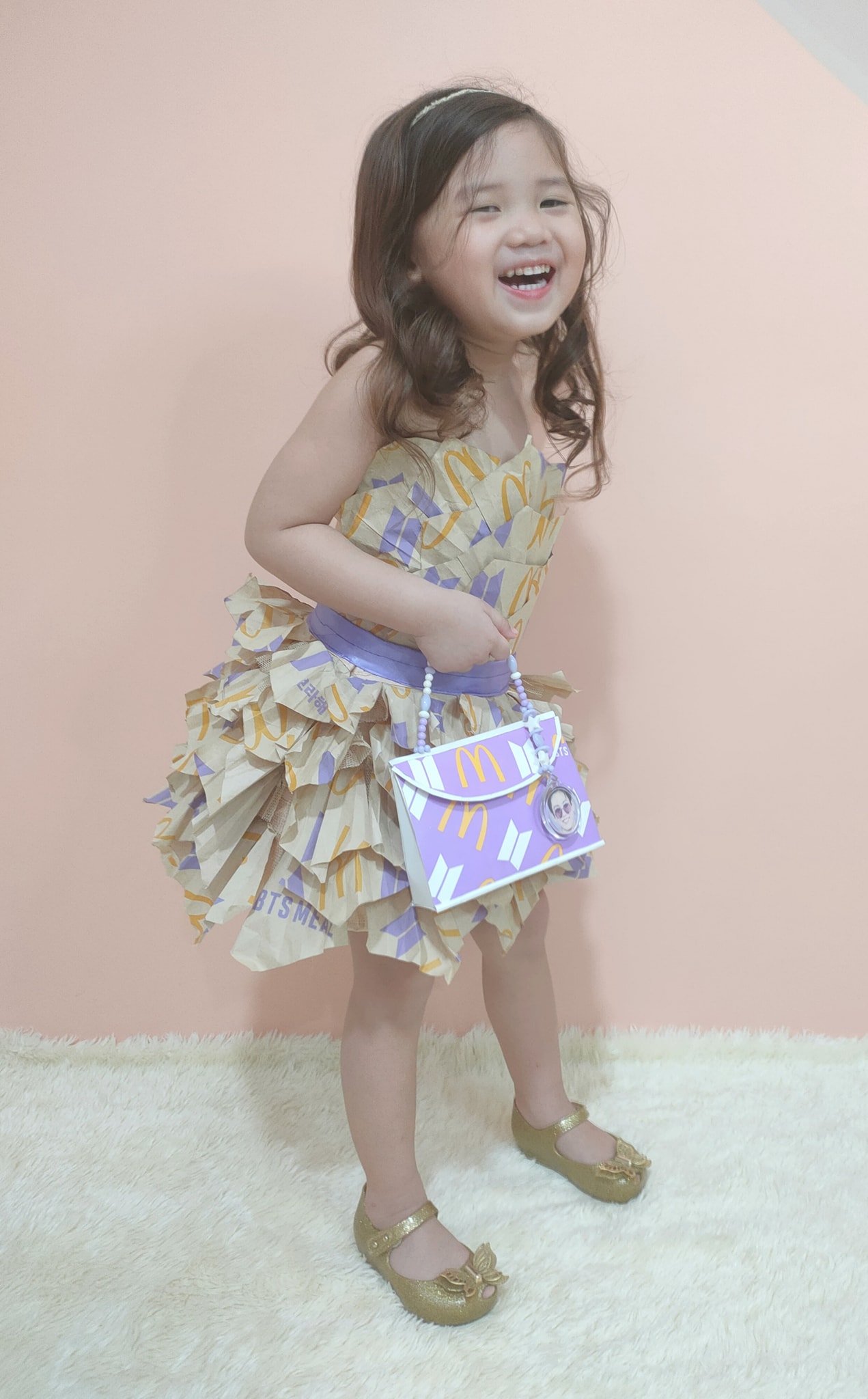 Image credit: Stef Pal 
"This is my upcycled #McDonaldsxBTSMeal Packaging that my grandma made for me. I enjoy modelling this work of art and had my picture taken to remind me that I'm an avid fan of BTS," Pal wrote on 30th June for her daughter on her Facebook account.

Image credit: Stef Pal 
The dress wasn't just stitched together as well – there was a layer of mesh fabric inserted inside the dress so Lizzy could wear it easily, like a legit fashion item. If you're wondering who Lizzy's bias is, the purse is also adorned with a key chain featuring BTS' Jung-kook.
Many young girls who dream of dressing up with the BTS logo on their outfits can now take cues from Lizzy's style!
---
Daughter wears BTS Meal packaging dress & purse
---
The McDonald's BTS Meal is indeed more than just the boys' collaboration with the fast-food giant, as ARMYs have gone out of their ways to make creative souvenirs even from the meal's packaging.
And thanks to Stef Pal's daughter, fans now have more ideas to consider when customizing their own BTS Meal packaging!
Also check out:
---
Cover image adapted from: Stef Pal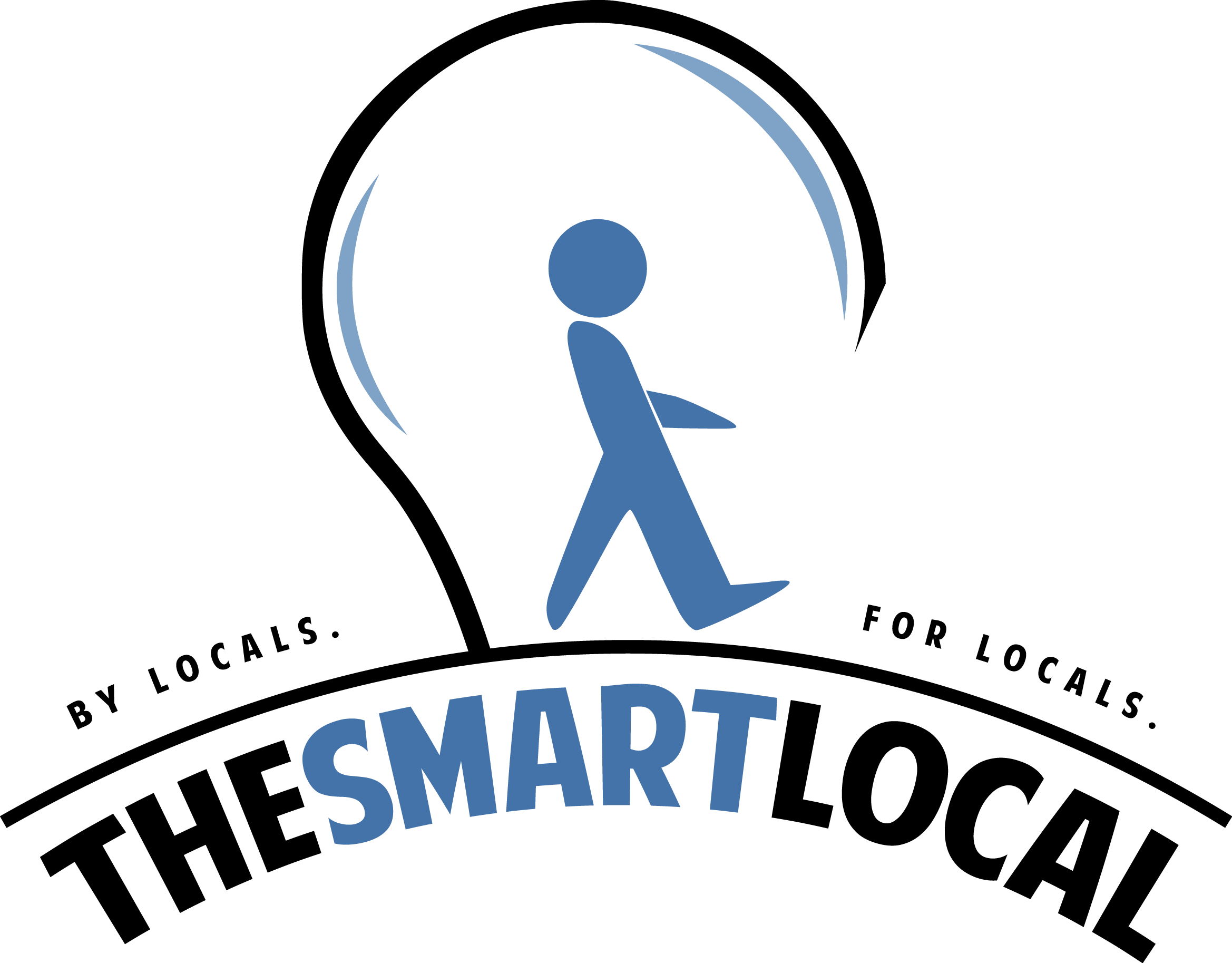 Drop us your email so you won't miss the latest news.