Limitless Barcade for kids-at-heart
---
Arcades, for most of us, will forever serve as a place of joy – where we can relieve stress and have fun no matter how old we are.
If you're a kid-at-heart, then you'll like Limitless Barcade at Newport Mall, Pasay City. This place offers classic arcade games from Basketball to Dance Central as well as KTV rooms and a bowling alley so you can not only relive your childhood but also have fun with friends.
---
Arcade games
---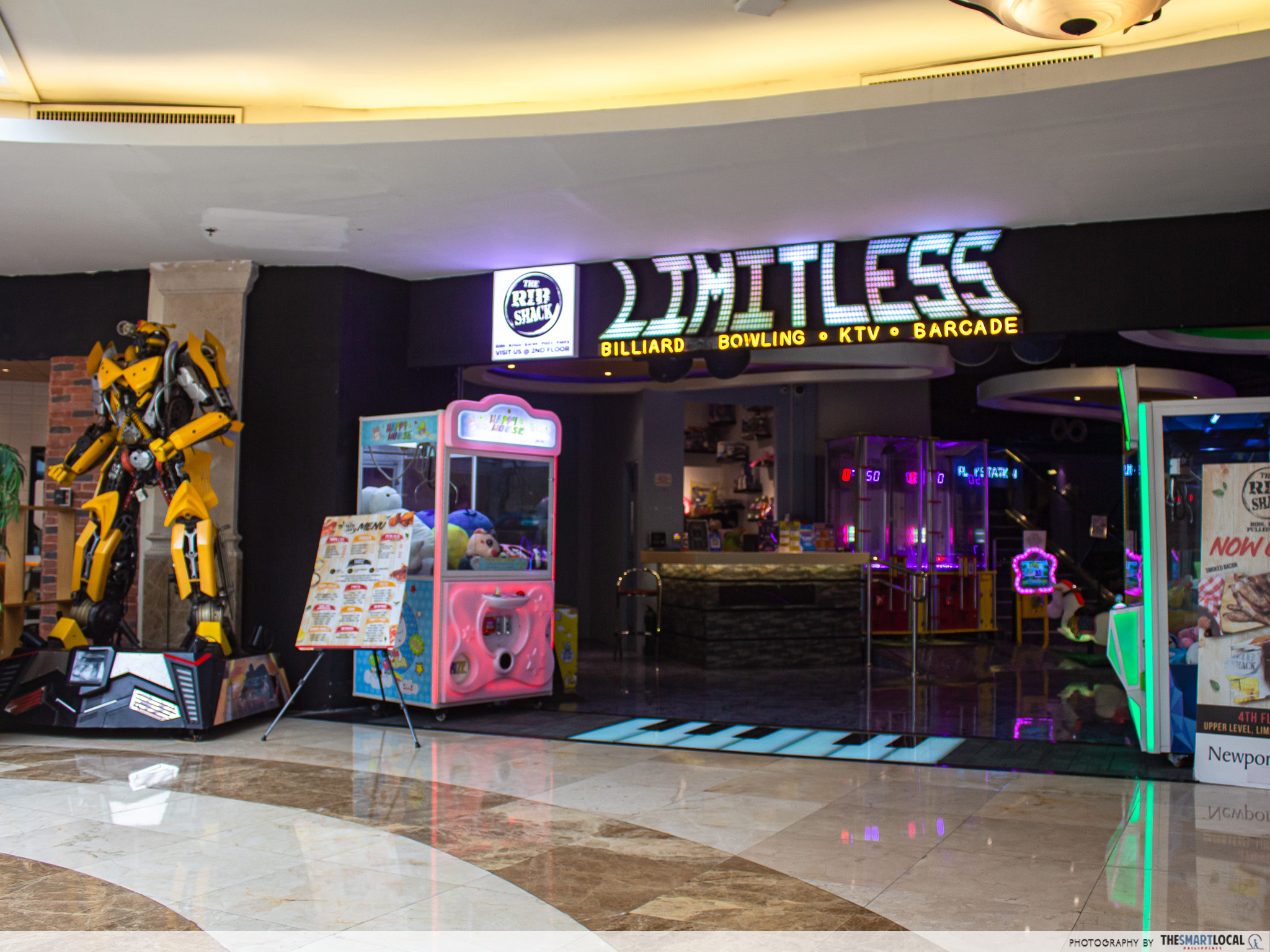 There are tons of fun games to play at Limitless Barcade. They offer classic arcade games such as the driving video game Out Run (P35, ~USD0.64 per game) and several claw machines (P50, ~USD0.92 per turn).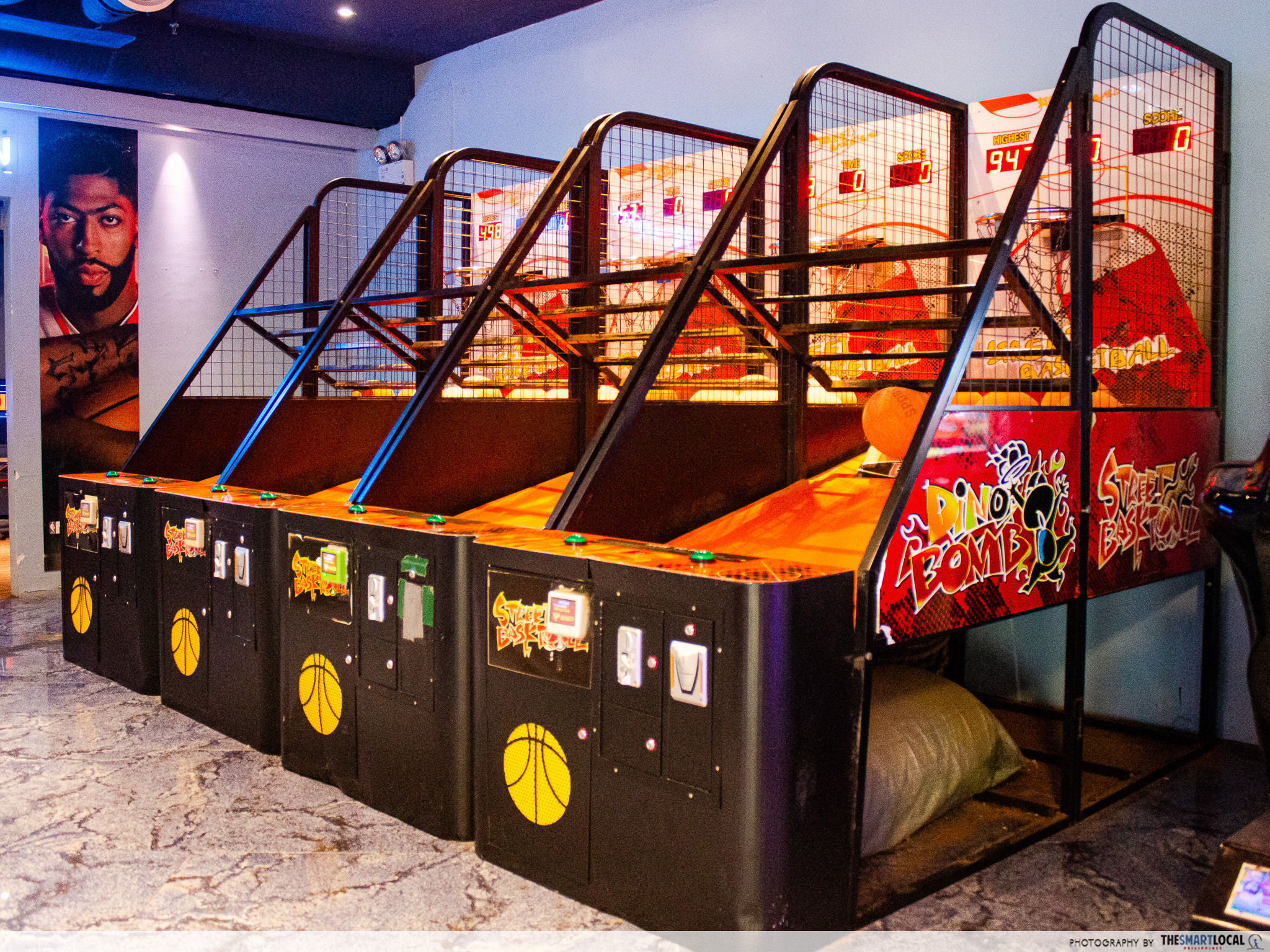 When you play Basketball (P35, ~USD0.64 per game), you'll automatically get a free round if you hit a high score. This way, you'll get the most out of your game and what you paid for.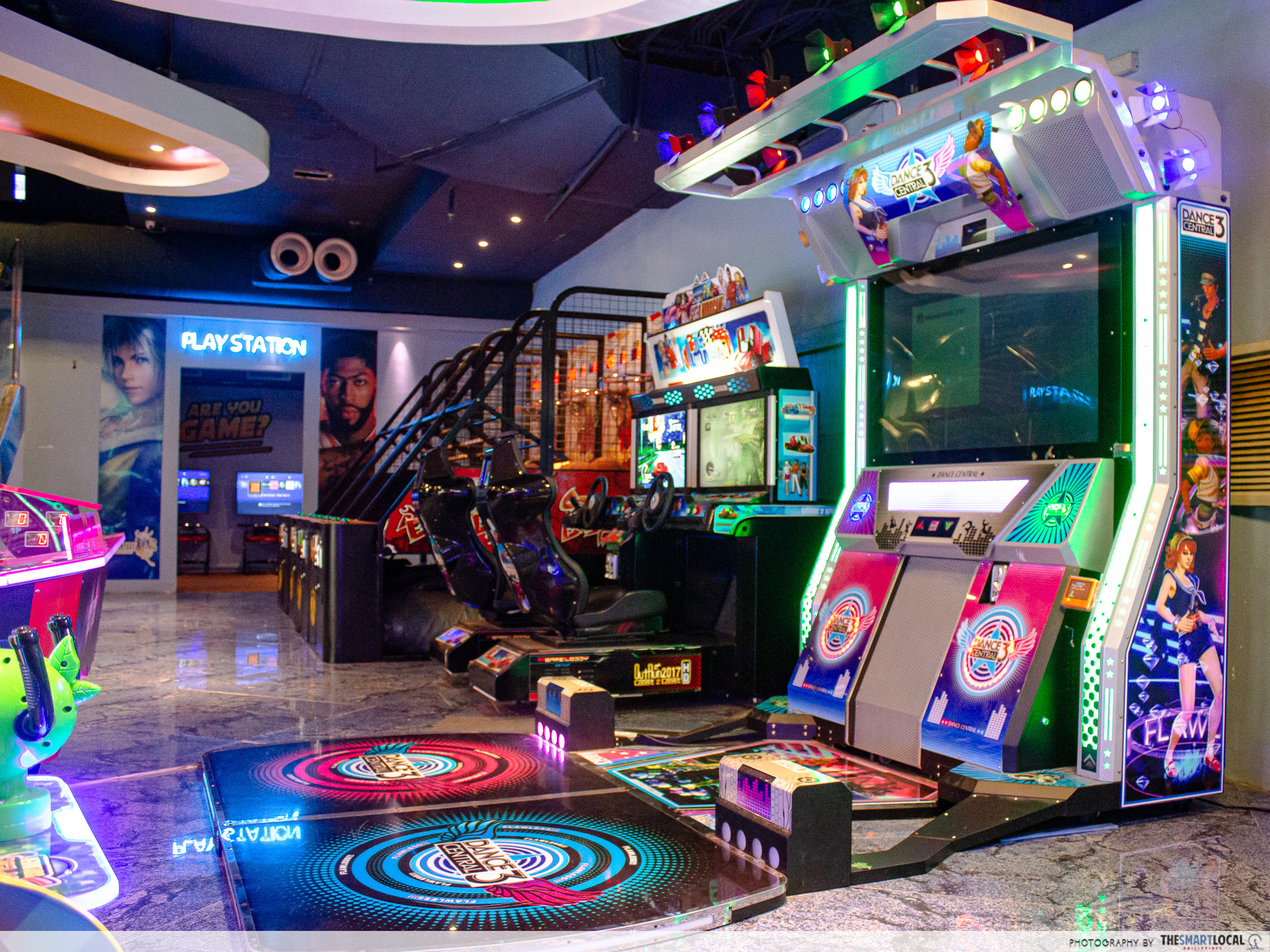 What's more, you'll also find Dance Central, Air Hockey, and a designated room with PlayStations for two or more players.
---
Target games
---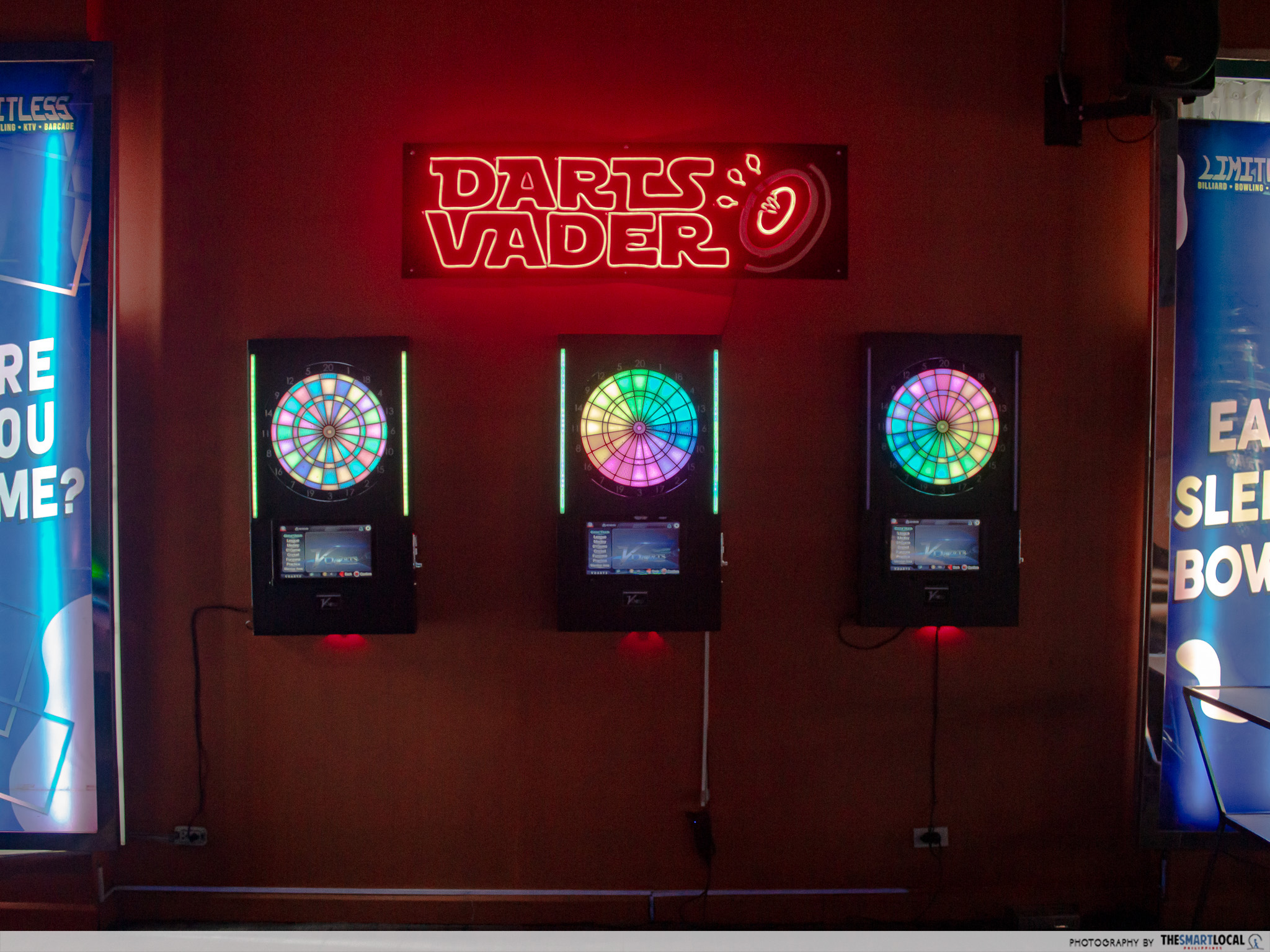 Aside from the arcade games, you can also enjoy target games such as darts and billiards for P300 (~USD5.50) per hour each.
For bowling, you can choose between the Ten-pin variation (from P180, ~USD3.30) for adults or Duckpin variation (P150, ~USD2.75) for kids.
Conveniently, you can get socks (P50, ~USD0.92) and rental shoes (P60, ~USD1.10) at the counter for the game.
---
KTV rooms
---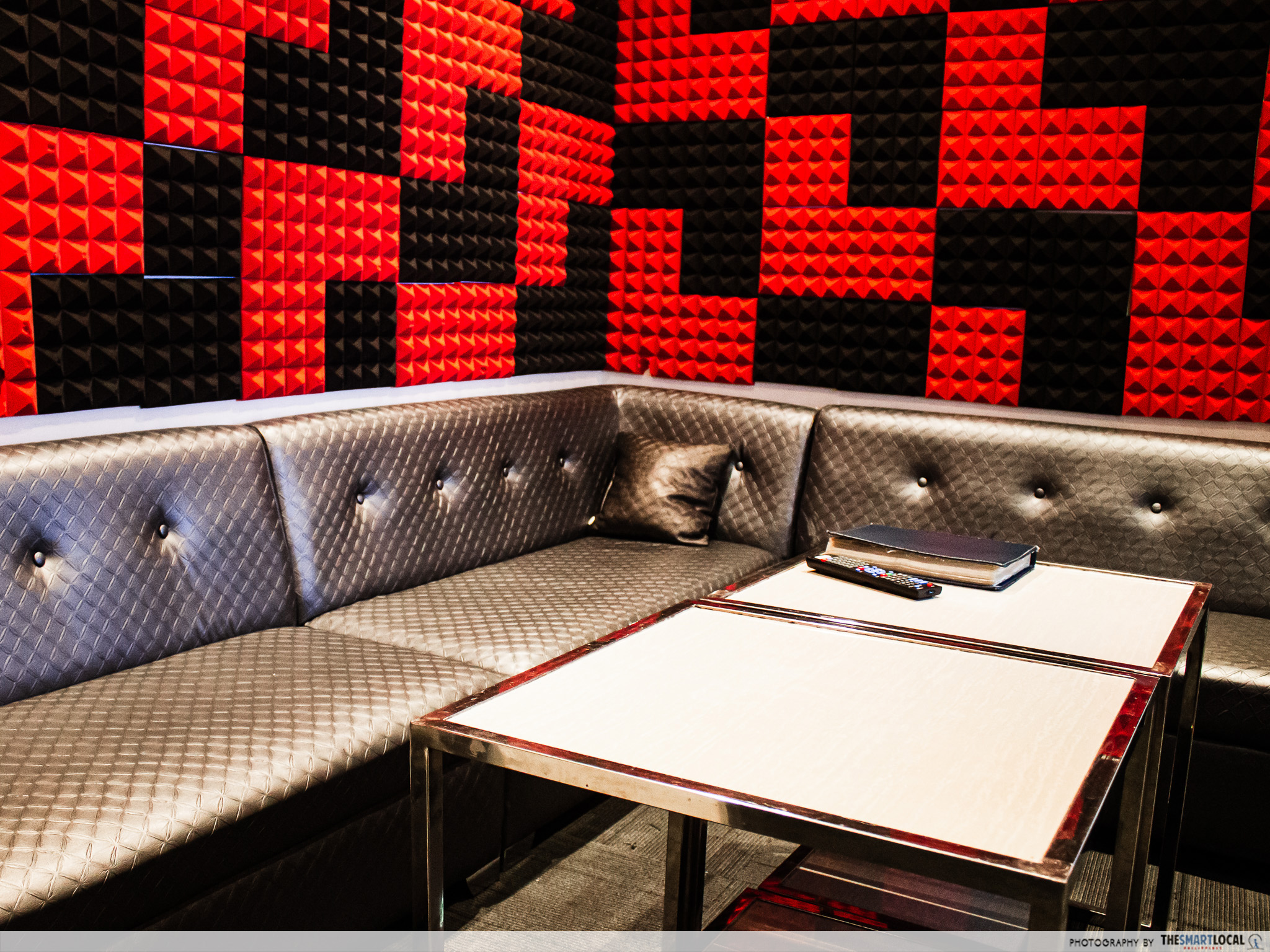 Limitless Barcade not only offers games, they also have several KTV rooms available (from P200, ~USD3.67 per hour) that can fit as little as two people and as big as 25 people.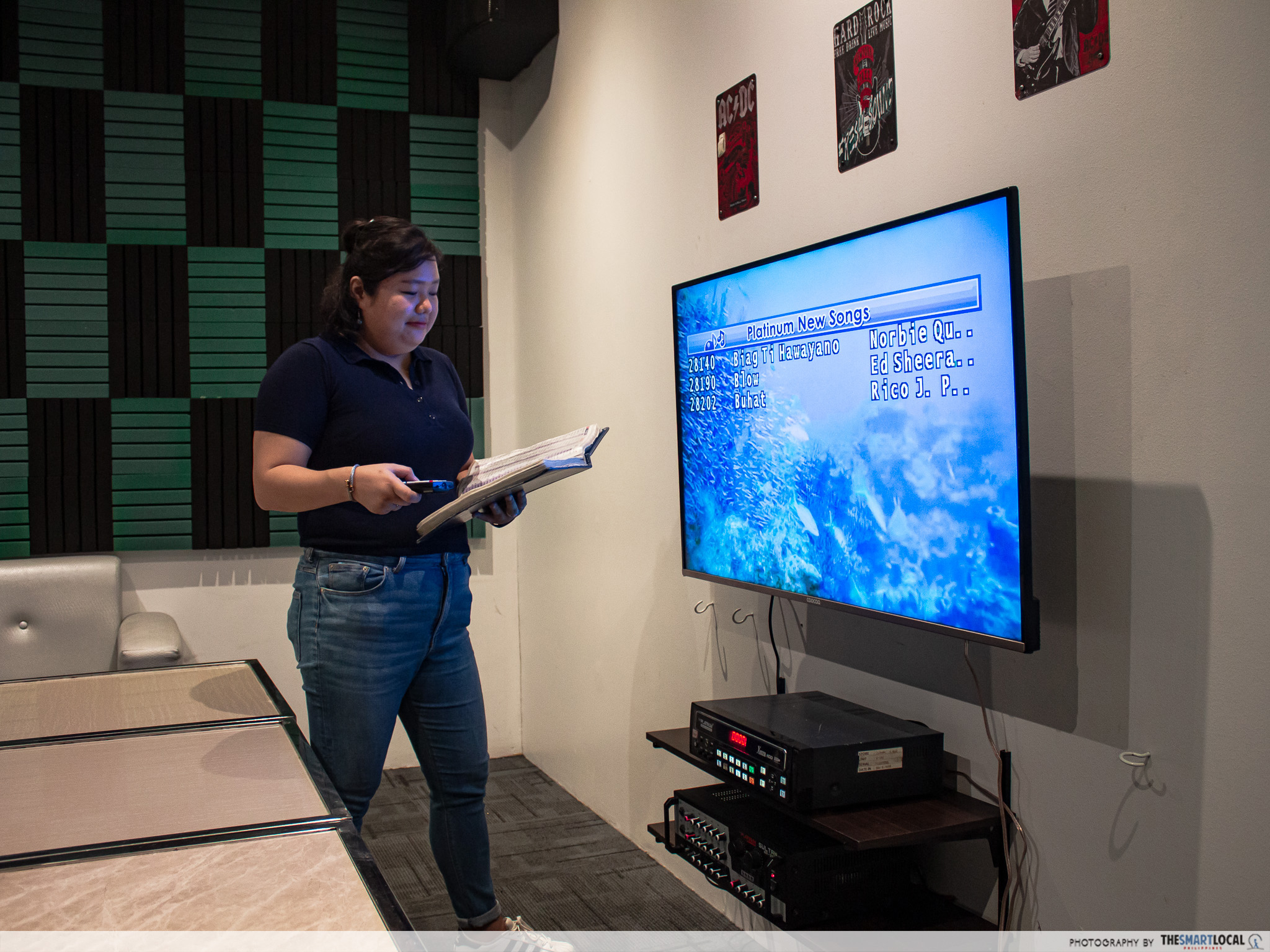 This is perfect for you and your friends if you love singing your hearts out non-stop.
---
Bar and lounge
---
Located on the arcade's second floor, you can chill and have a bite to eat at their bar and lounge area.
You'll be able to enjoy snacks, from potato chips (P108, ~USD1.98) and peanuts (P98, ~USD1.80) to pizza (from P360, ~USD6.60) and rice meals (from P98, ~USD1.80). They also offer an extensive drinks menu with alcoholic and non-alcoholic beverages.
---
IG-worthy arcade
---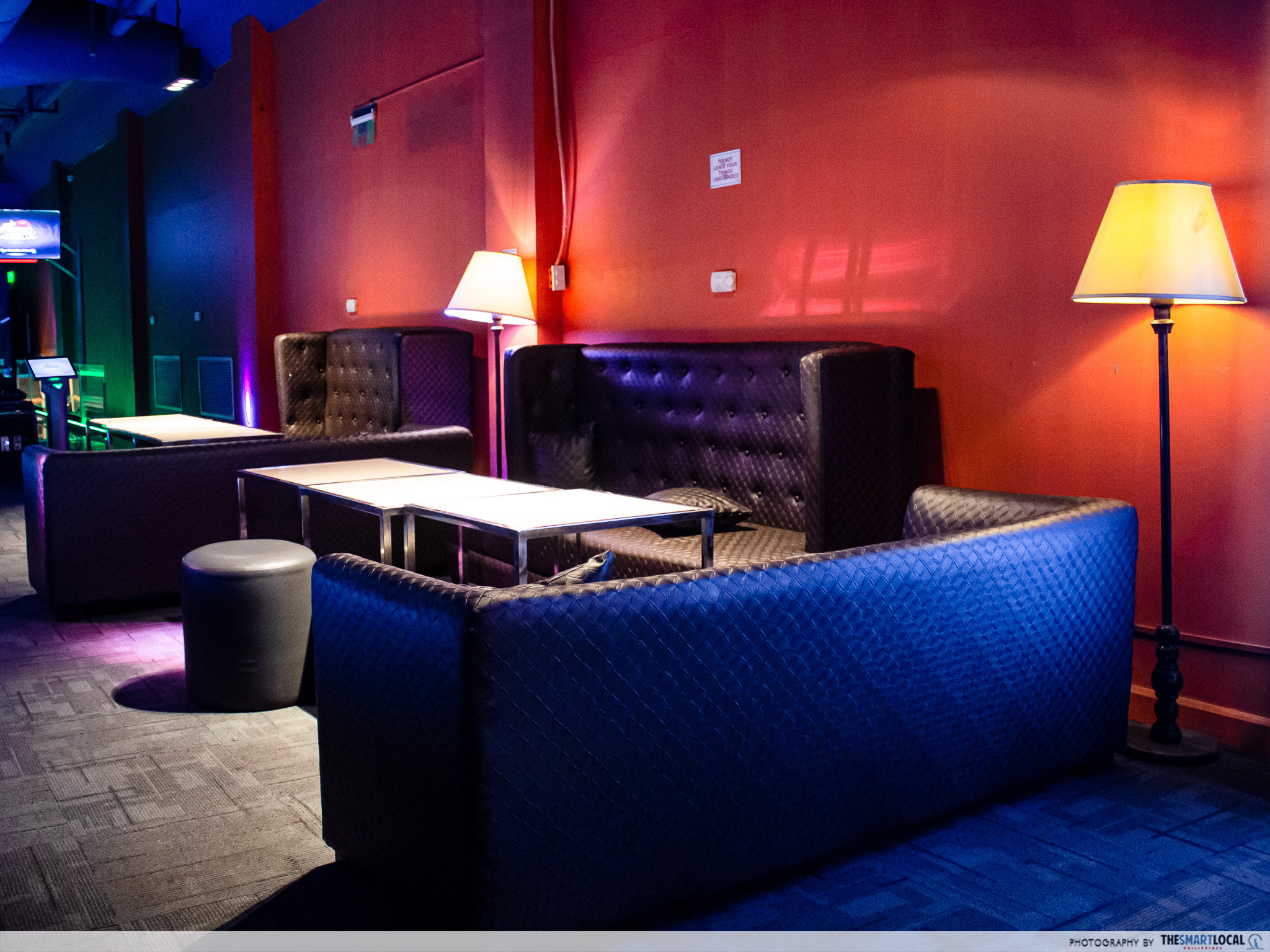 In contrast to the arcade games' bright and neon colors, Limitless Barcade's soft lighting exudes a comfortable and relaxing ambiance.
You can try their photo booth (from P120, ~USD2.20) for a memento of the day's fun hangout. You can even take Instagram-worthy photos beside the dramatic lighting of their neon sign.
---
Limitless Barcade in Pasay
---
With Limitless Barcade in Pasay, the possibilities are endless. You can spend the day away with a claw machine or you can challenge yourself and beat the high score in bowling.
Take a break and let yourself be the carefree child you once were.
Address: 4th Floor, Newport Mall, Newport Boulevard, Pasay City, 1309 Metro Manila
Opening hours: 11am-11pm, Daily
Contact: 0908 220 6071 | 0947 650 3500
Email: [email protected]
Limitless Barcade's Facebook | Instagram
Also check out:
---
Photography by Jaya Fanoga.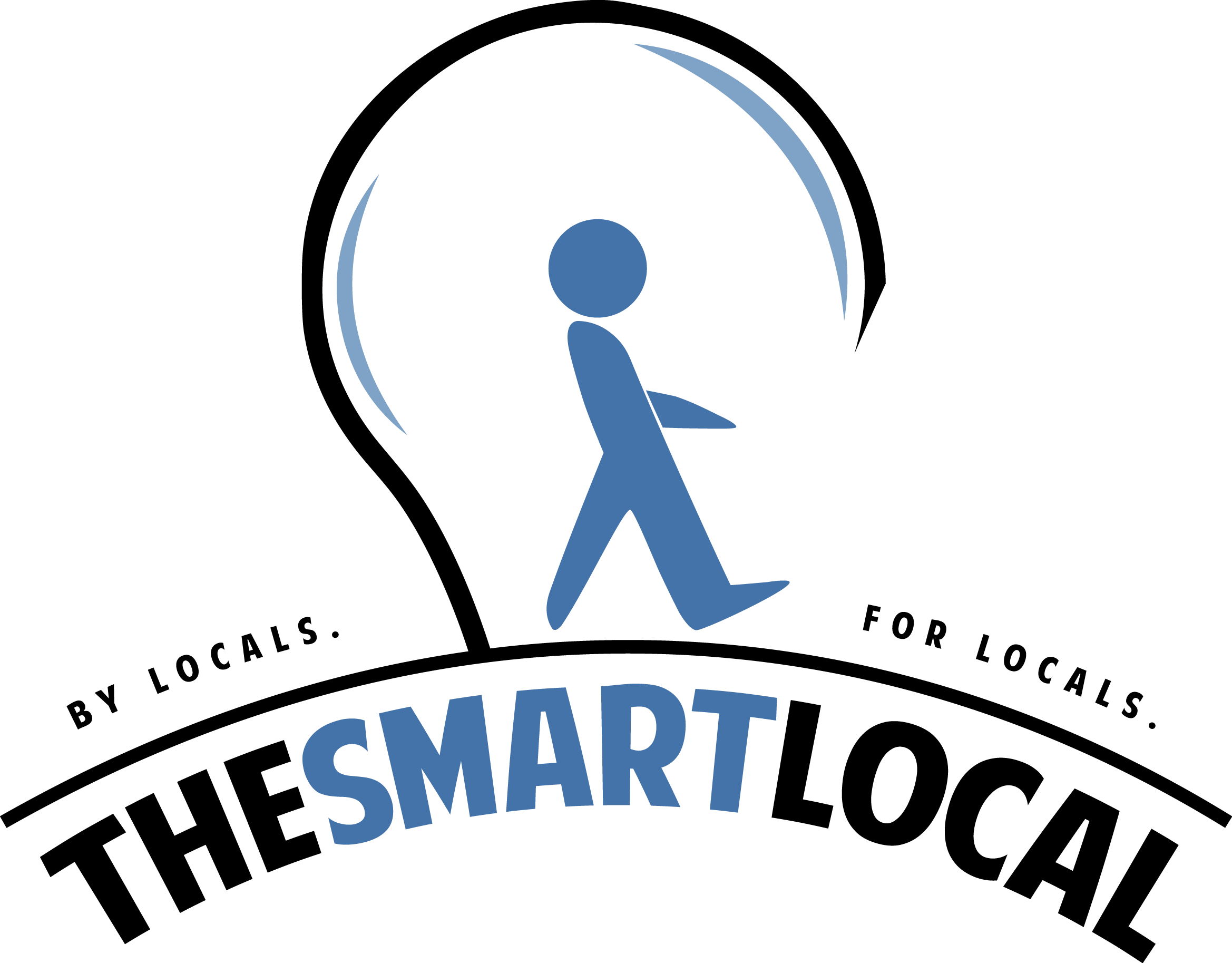 Drop us your email so you won't miss the latest news.