Coffee shop in Cartimar Market
---
Fancy coffee shops don't usually have a place in the Philippines' bustling markets. However, the brains behind Blue Wonder think otherwise. The coffee shop-roastery found a home in Cartimar Market, Pasay City amid tiangges – stalls that sell clothes and home needs.
This unique cafe sells coffee and coffee beans from different countries, perfect for those who love coffee and wish to try as many types as they can. The shop also carries a wide variety of coffee-making equipment for those who want to build their home coffee bar.
---
Located in the middle of a tiangge
---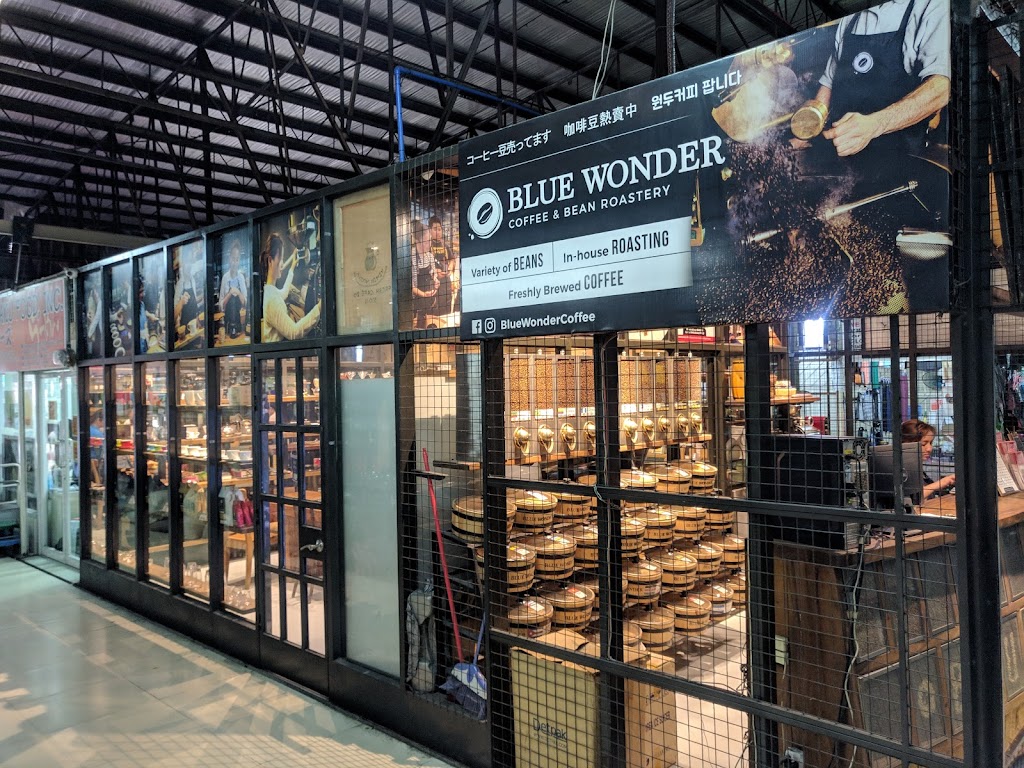 Glass cafe in Cartimar Market
Image credit: Jan
You'll spot Blue Wonder as soon as you enter the Cartimar Main Building. Among stalls selling affordable clothes, toys, and home essentials lies its glass cafe.
While it's in an unusual spot, though, you'll get the same calming cafe ambiance once you enter as you will instantly be welcomed by the scent of roasted coffee and surrounded by package upon package of coffee beans and a variety of coffee-making equipment.
---
Choose your beans & brew
---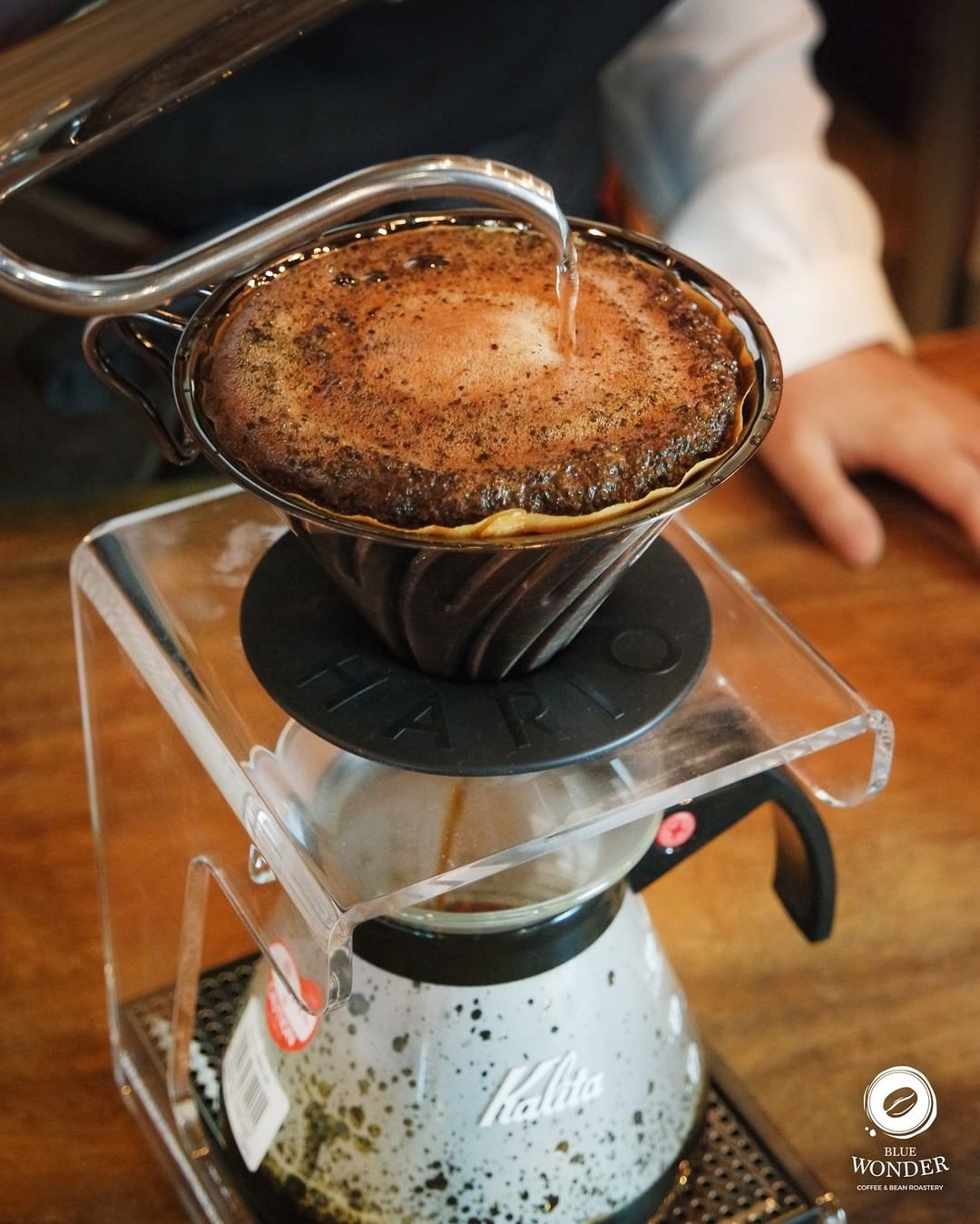 You can choose the beans and brewing method for your cup of coffee
Image credit: @bluewondercoffee
If you want to taste the full flavor of Blue Wonder's coffee, you can order one of their specialty single-origin coffees. For this, you can select your choice of beans as well as your preferred brewing method.
Some of the beans they have in store are the local Sagada and Mt. Apo beans, and Sidamo and Yirgacheffe from Ethiopia. There are four brewing options, including the Hario V60 drip for clean and consistent flavor, and Aeropress which gives you a more full-bodied coffee.
Blue Wonder's special single origins coffees range from P135 to P170 (~USD2.69-USD3.38). You should be into strong coffee if you order one of these, though, as they don't serve milk with these options.
For those who are into sweeter coffee drinks, on the other hand, the cafe serves hot and iced espresso-based coffee (P110-P180, ~USD2.19-USD3.58) and ice-blended cappuccinos (P160-185, ~USD3.18-USD3.68). With this option, you can still customize your drink and choose among original, floral, and dark blends.
Whatever type of coffee you prefer, you can enjoy Blue Wonder's coffee offerings with the cakes and pastries they have in store.
---
Coffee beans and coffee-making equipment
---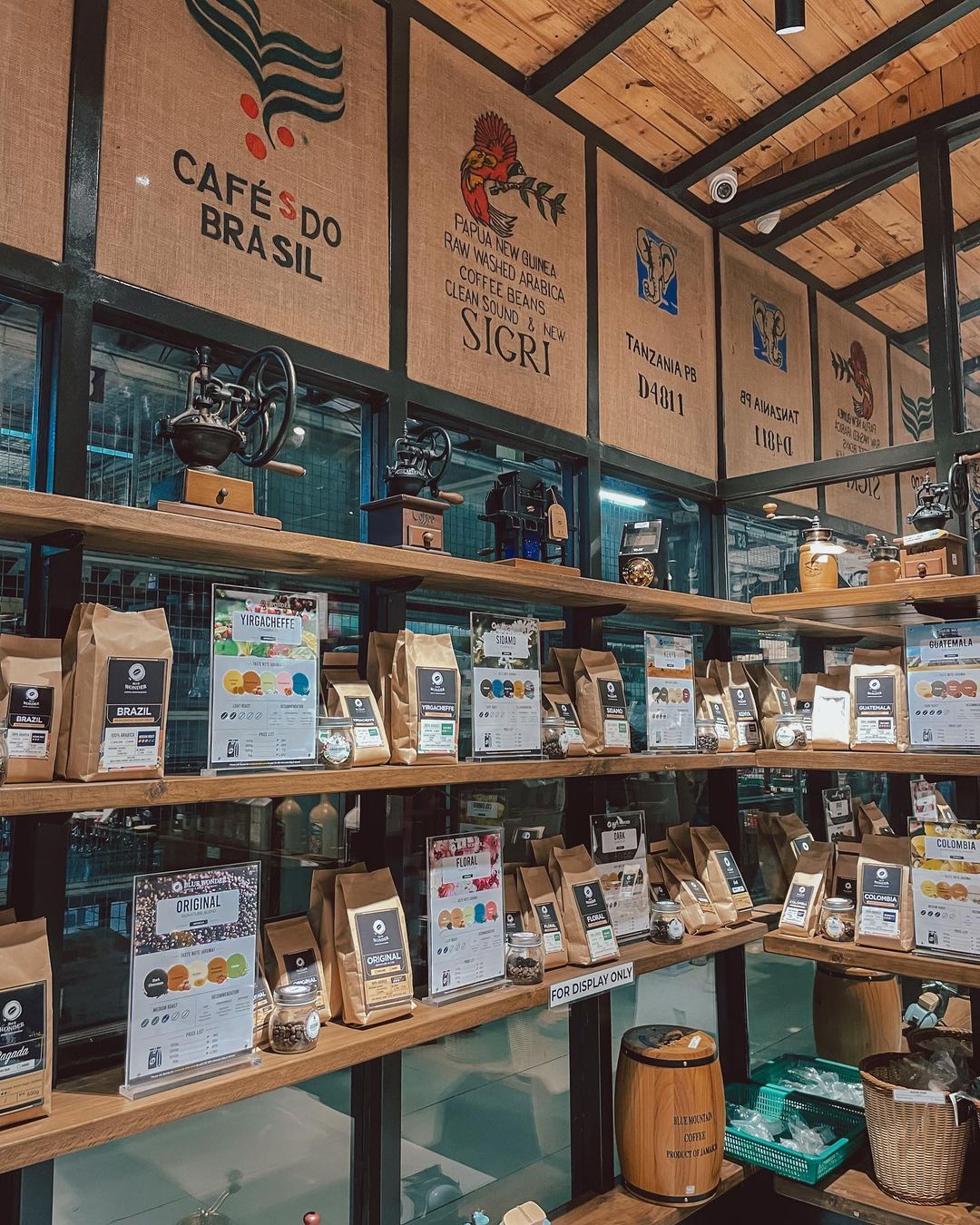 Blue Wonder carries a wide variety of coffee beans sourced locally and internationally
Image credit: @anjszki
Besides local and Ethiopian coffee beans, Blue Wonder also carries beans from Colombia, Brazil, Kenya, and Guatemala. They also have premium house blends with original, floral, or dark notes. These coffee beans are sold in 100g, 200g, 500g, and 1-kg packages.
They even have a variety of coffee-making equipment, including coffee grinders and drippers, often available in sets.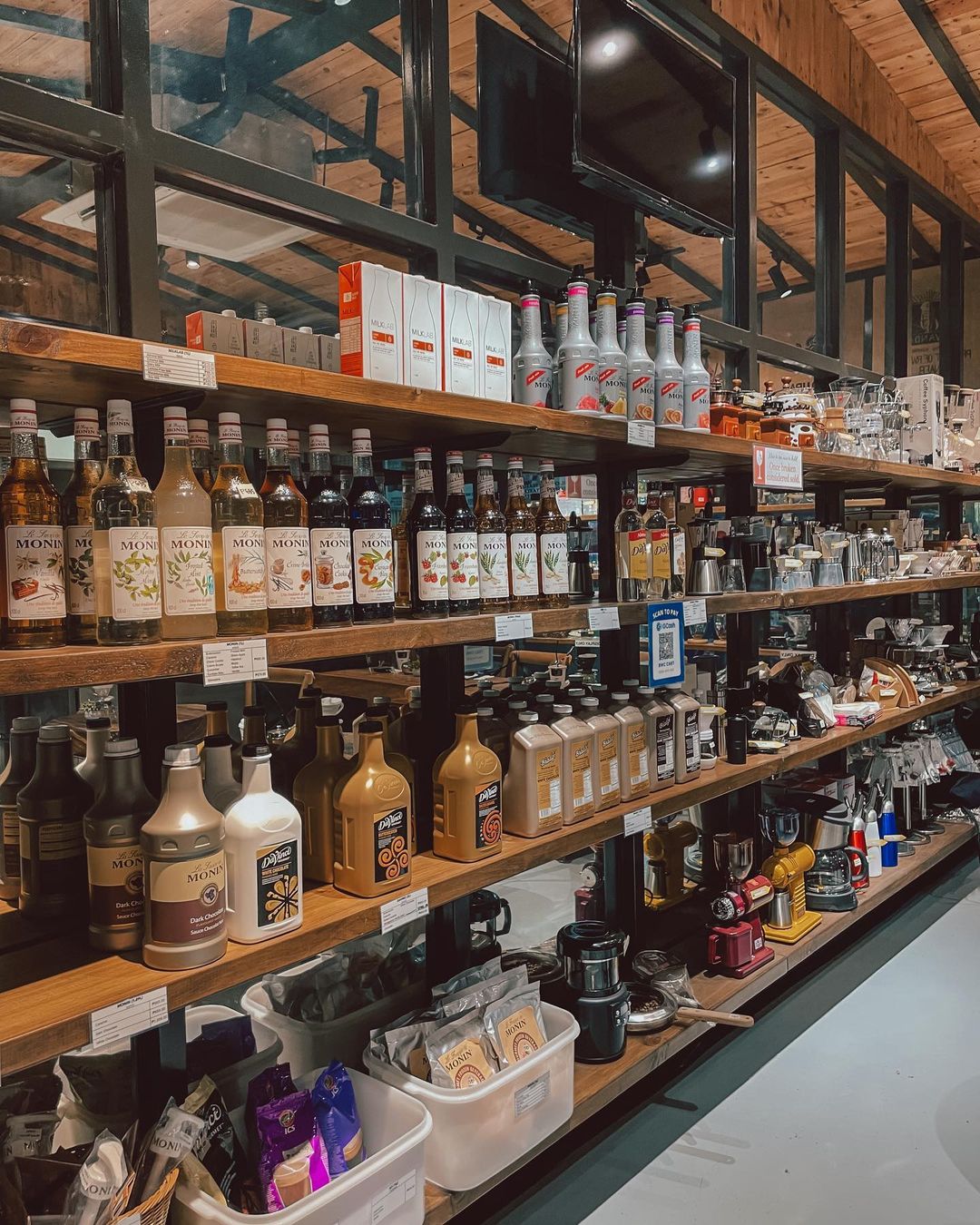 Syrups and other coffee-making ingredients
Image credit: @anjszki
A one-stop shop for your home coffee bar needs, the coffee shop-roastery also offers syrups and other ingredients so you can try recreating a variety of recipes.
---
Coffee beans and equipment available for delivery
---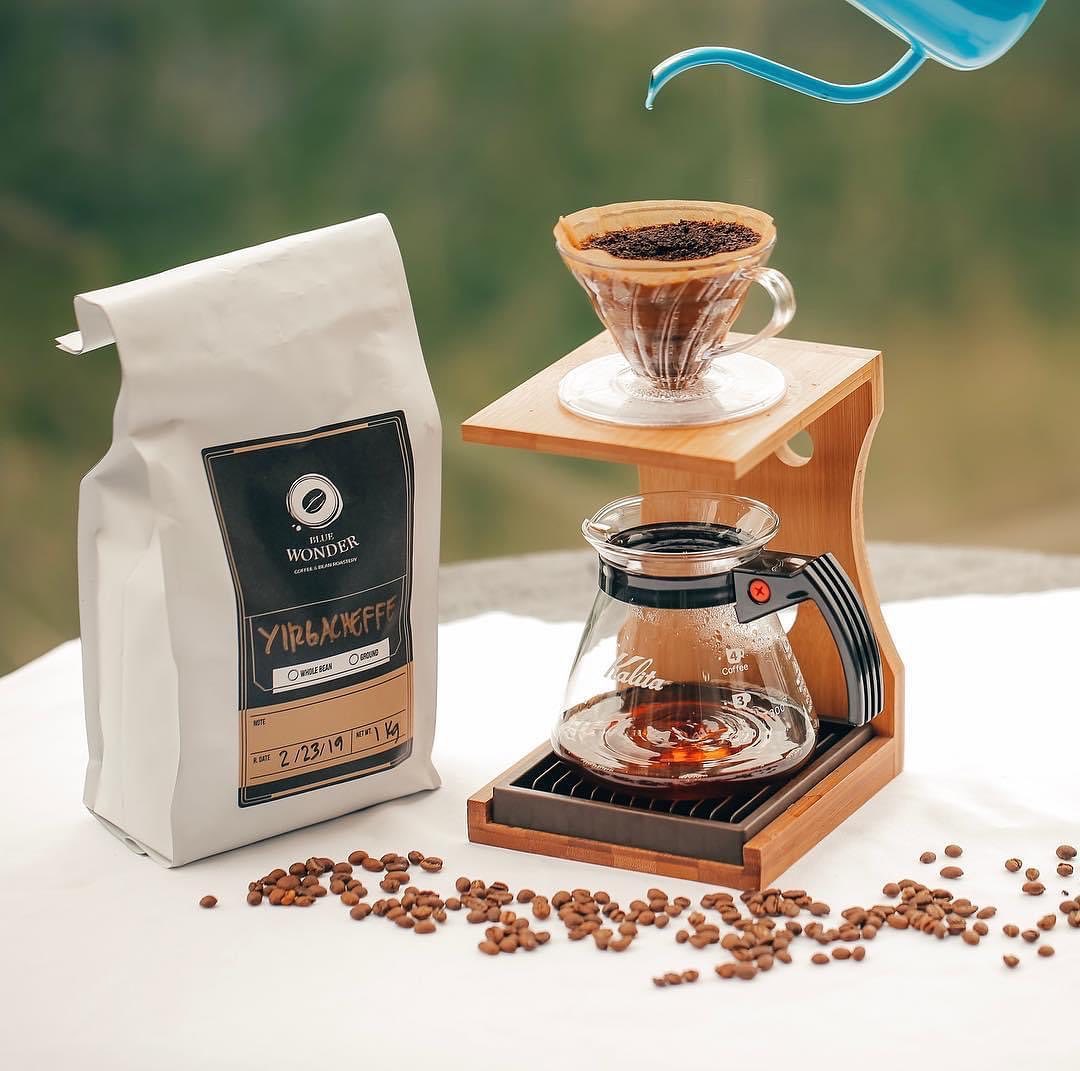 The cafe also delivers its coffee beans and coffee-making equipment
Image credit: @bluewonderestancia
If you want to try your hand at being your own coffee barista but aren't keen on going out to get supplies, Blue Wonder can also deliver coffee beans and coffee-making equipment to your home. In fact, they can do same-day delivery via Lalamove or Grab.
To order, simply send them a message on Facebook or Instagram with your name, address, contact number, orders, mode of payment. You can also choose your preferred branch and time for pickup for your convenience.
They take payments via bank transfer and GCash.
---
Blue Wonder is a hidden gem in Cartimar Market, Pasay
---
Blue Wonder redefines the tiangge experience at Cartimar Market, providing a place of respite from the market's regular hustle and bustle.
Besides their glass cafe inside Cartimar Market, the coffee shop and roastery also has two locations in Pasig City.
Cartimar Market, Pasay branch
Address: Stall #98-101/113-115, Cartimar Main Building, Cartimar Avenue, Pasay City, Metro Manila
Opening hours: 8AM-5PM, Daily
Telephone:(02) 8541-5862
Pasig C5 branch (Main)
Address: 2F MK Kitchen, #4 E. Rodriguez Jr. Avenue., C5, Barangay Bagong Ilog, Pasig City, Metro Manila
Opening hours: Mon–Sat 8AM-5PM | Closed Sundays
Telephone: (02) 8535-7825 | 0917 1466 803
Estancia at Capitol Commons branch 
Address: 3F East Wing, Estancia, Capitol Commons, Meralco Avenue, Ortigas Center, Pasig City, Metro Manila
Opening hours: 11AM-7PM, Daily
Telephone: (02) 7746-1073 / 917 326 6807
Also check out:
---
Cover image adapted from: Jan and @bluewondercoffee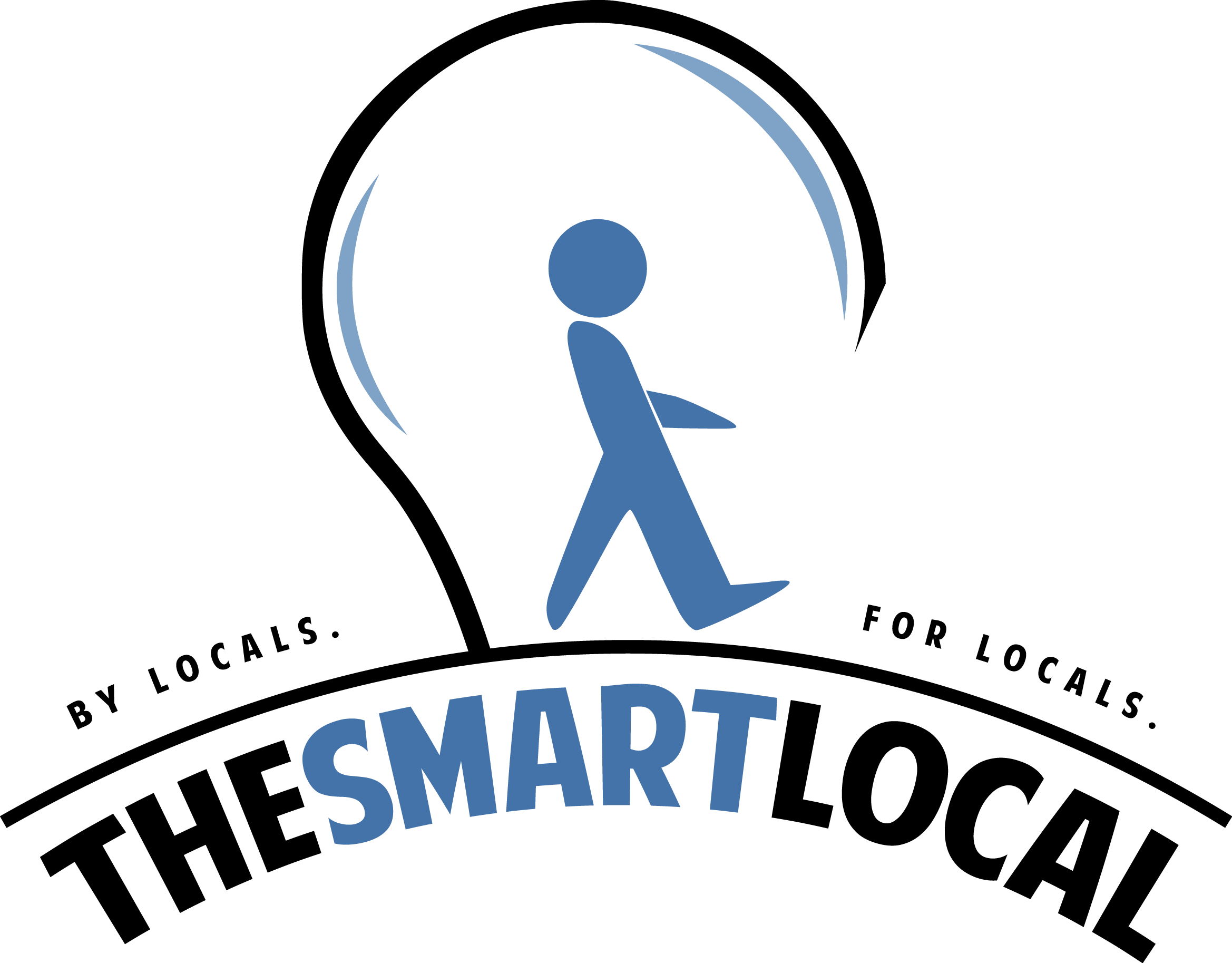 Drop us your email so you won't miss the latest news.