Korean & Filipino pop culture crossovers
---
Because it's often the closest many of us will get to these celebrities, Korean pop culture fans can't help but feel kilig (giddy) whenever our favorite actor, idol, or group mentions our country. It's even more exciting when Filipino and South Korean favorite performers collaborate on one project.
You might think you know every Korean and Filipino pop culture collab there is. But to check if any of your favorites' collaborations has gone under your radar, here are some of the underrated times when Korean and Filipino pop culture had a crossover.
---
1. Ejay Falcon and Lauren Young appeared in a K-drama
---
Video credit: Joemar Camayang
Besides OFWs in Korea landing small roles in Korean dramas and films, Filipino actors have also appeared on Korean TV. In 2018, Ejay Falcon and Lauren Young appeared in the 7th and 8th episodes of the K-drama Where Stars Land, also known as Fox Bride Star.
In this drama, Mari (Lauren) is a pregnant OFW married to Ian (Ejay) who tries to enter South Korea with a forged passport.
While their appearance was short, it involves a touching scene when Mari unexpectedly gives birth at the airport and Ian attempts to see her even when he's been caught by airport authorities.
Where Stars Land also starred popular Korean actors such as Lee Jehoon, Chae Soobin, and SF9's Rowoon.
---
2. Pag-ibig na Kaya came from the K-drama OST Perhaps Love
---
Video credit: jaaccc
K-drama titas may already know this but for later-generation K-drama fans, the frequently covered Filipino song Pag-ibig na Kaya came from the K-drama OST Perhaps Love.
Pag-ibig na Kaya was sung by Christian Bautista and Rachel Ann Go. It was recorded for the Filipino dub of the K-drama series Princess Hours (2006) which the original track was from.
Perhaps Love, on the other hand, was originally sung by Howl and J Goong, with a 2017 remake by Eric Nam and CHEEZE. Nowadays, the song is associated with Eric Nam. His fans even sang him the Filipino version during his January 2020 concert in the Philippines.

Besides Perhaps Love, many other Korean songs were rerecorded by Pinoy singers for the Filipino dubs or remakes of K-dramas, including Crush's "Beautiful" from Goblin.
---
3. Regine Velasquez's Pangako has a Korean version used in a K-drama
---
Video credit: XtinaMaria
On the flipside, Regine Velasquez's song Pangako also had a Korean remake which was used in the 2002 K-drama Glass Slippers starring So Ji Sub. The song is called For Your Love by Jang Hye Jin.
Video credit: Regine Velasquez – Topic
However, the Korean rendition was made without the original singer or songwriter's permission. Songwriter Ogie Alcasid only knew of the existence of the song when Glass Slippers aired in the Philippines.
Velasquez and Alcasid did not file a copyright claim for the song but the producers had to remove it from the K-drama's OST.
---
4. Minzy released a Filipino version of her song Lovely
---
Video credit: Viva Records
This may seem like it's out of a K-pop fan's dream but former 2NE1 member and now soloist Minzy made a debut in the Philippines with a Tagalog version of her song Lovely.
While it was marketed to be a Tagalog version of her Korean song, only the chorus was sung in Filipino and English.
Lovely's Tagalog version was released when Minzy joined Viva Artist Agency in the Philippines in November 2020. The idol soloist has not had many projects in the country, but she recently performed at the Korean Cultural Center in the Philippines' online concert.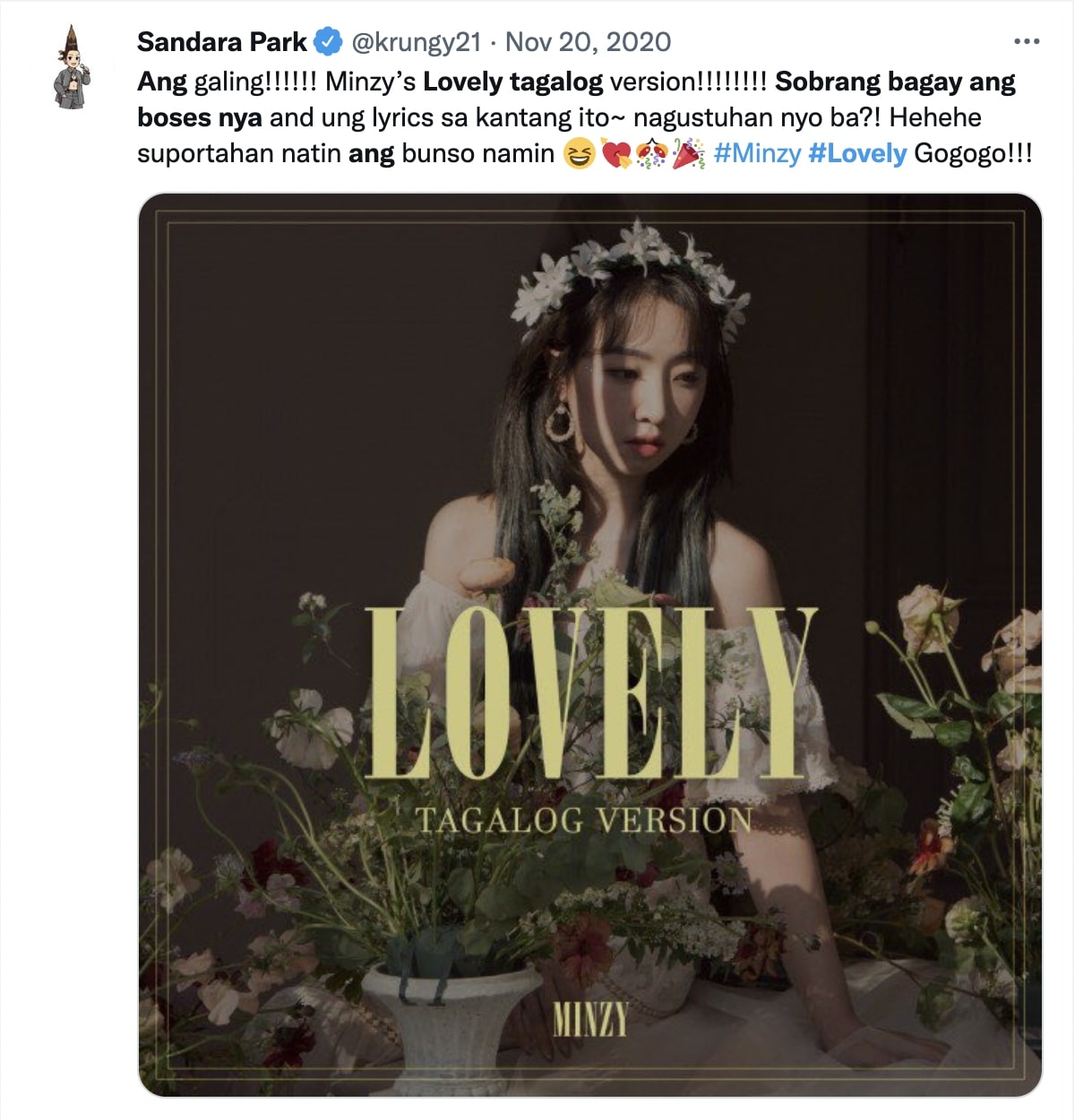 "It's very good! Minzy's Lovely Tagalog version! Her voice and the lyrics suit this song very well. Did you like it? Hehehe let's support our youngest [member]," tweeted Dara.
Image adapted from: @krungy21
Minzy's former 2NE1 co-member Dara, who had previously lived in the Philippines, was also supportive of the idol soloist's debut in the country.
---
5. Dara's Filipino showbiz stint
---
Video credit: DaraGonSkittles
Before she was 2NE1's Dara, Sandara Park was an actress and singer in the Philippines.
In 2004, she joined the reality-talent show Star Circle Quest. She finished second just after her love team partner Hero Angeles.
After that, Dara shot two movies in the Philippines with Angeles – Bcuz of U in 2004 and Can This Be Love in 2005. She also had a movie with fellow Star Circle Quest contestant Joseph Bitangcol – D' Lucky Ones in 2006.
Dara also released Filipino songs, namely In Or Out, Ang Ganda Ko, and Walang Sabit which was used for her shampoo commercial.
---
6. Korean soloist Ailee recorded a Filipino song

 
---
Video credit: ABS-CBN Star Music
Sought-after K-drama OST singer Ailee has also sung a Filipino song. This was when she collaborated with Star Music recording artist Troy Laureta in a rendition of Kahit Isang Saglit.
Kahit Isang Saglit is an original song by Martin Nievera. It's a ballad, so it's right up Ailee's alley.
In the song's comment section on YouTube, Ailee was praised by Filipinos for her excellent pronunciation of Filipino words.
Among Ailee's popular K-drama OSTs is I Will Go to You Like the First Snow from Goblin.
---
7. The K-pop girl group Momoland is an ABS-CBN artist
---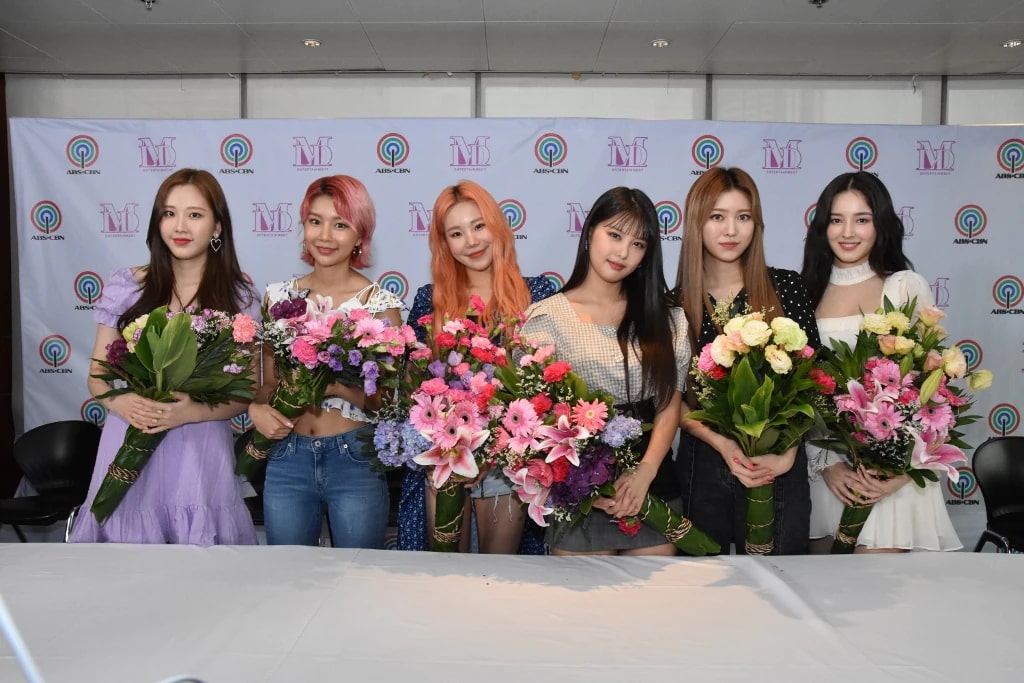 Image credit: ABS-CBN
Filipino K-pop fans in the future might find this hard to believe. But in October 2019, the 6-member K-pop girl group Momoland joined the Philippines' ABS-CBN as their artist. ABS-CBN is the largest media company in the Philippines.
The K-pop group was supposed to make appearances in ABS-CBN programs and collaborate with their other artists on music and acting projects.
However, the pandemic lockdowns may have hindered these plans in the Philippines for Momoland.
---
8. Momoland's Nancy and James Reid were almost in a drama together
---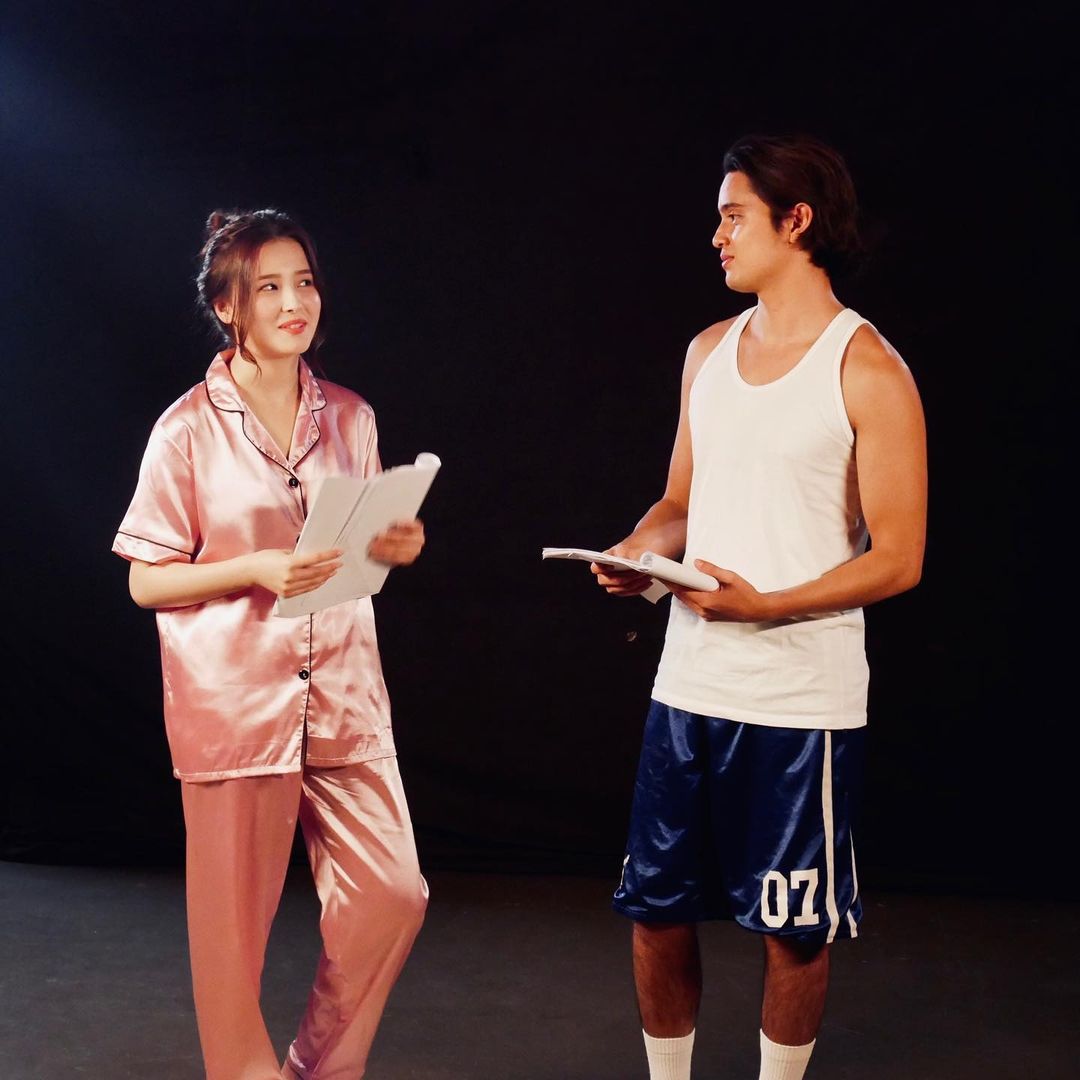 Nancy and James Reid's look test.
Image credit: @dreamscapeph
In relation to Momoland becoming an ABS-CBN artist, one of its members, Nancy, was supposed to star alongside James Reid in a Filipino drama called The Soulmate Project. The drama is set in a fictional Philippines where the government matches soulmates.
The Soulmate Project was supposed to be directed by Antoinette Jadaone who's behind successful Filipino romance media such as Never Not Love You (2018), and Alone/Together (2019). It was supposed to be shot K-drama-style with only 13 episodes.
Nancy and James Reid had a workshop for the drama. However, the project was put on hold due to the pandemic and the removal of ABS-CBN's franchise.
---
9. Lapillus' Chanty was a Star Magic actress
---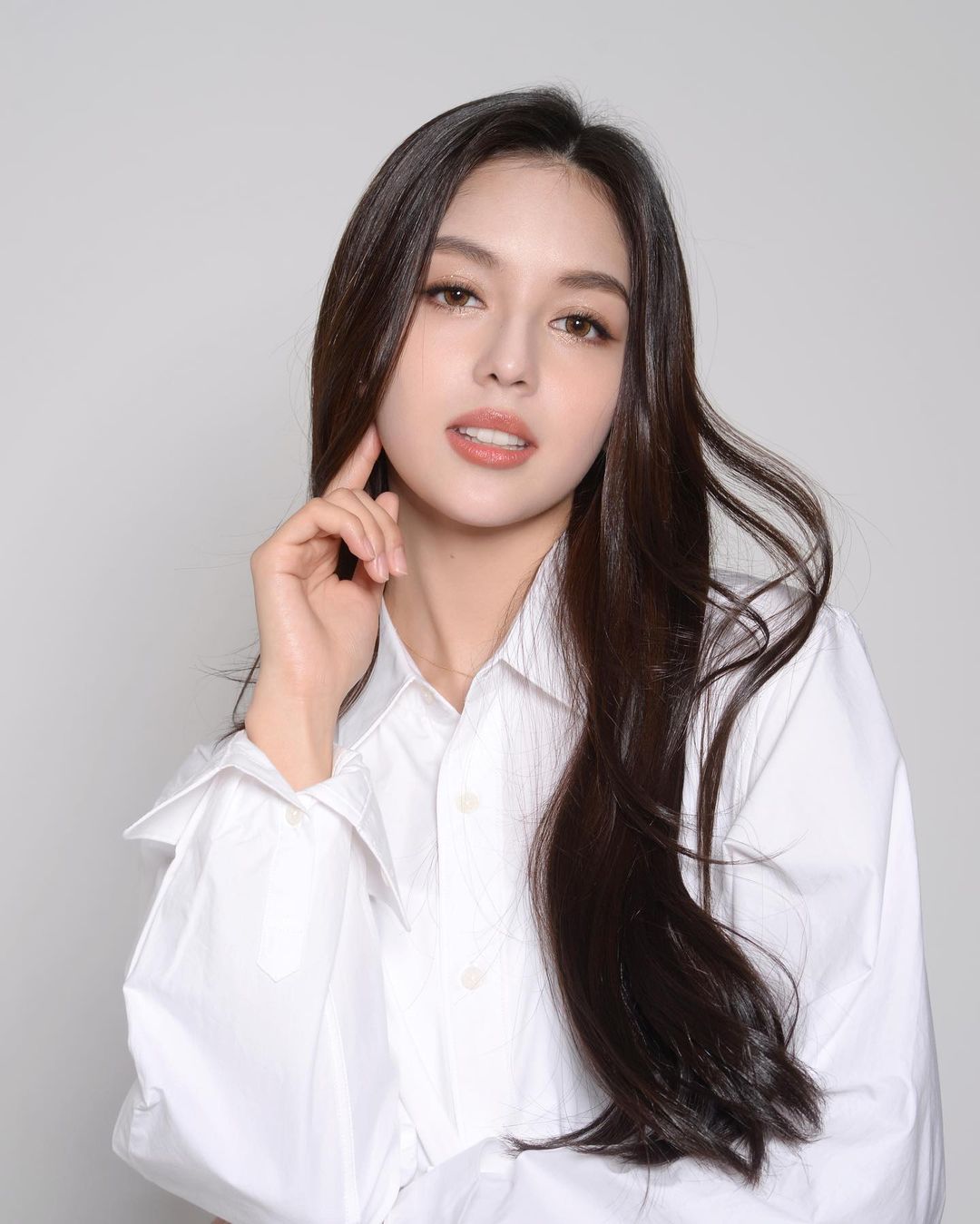 Image credit: @mld_audition 
Before becoming a K-pop idol trainee, Filipino-Argentinian Chanty or Chantal Videla was an actress in the Philippines managed by Star Magic. Star Magic is a talent agency under the Philippine media company ABS-CBN.
She played roles in several Filipino TV series, including Spirits Reawaken (2018) and Starla (2019).
Recently, Chanty was announced as an official member of the soon-to-debut K-pop girl group Lapillus. The group is under MLD Entertainment which also handles Momoland.
---
10. Manny Pacquaio appeared in the K-variety show Infinite Challenge
---
Video credit: KOCOWA TV
Retired Filipino boxing champ and now politician Manny Pacquiao appeared in 2 episodes of the Korean variety show Infinite Challenge. One aired in December 2017 and another aired in January 2018.
The variety show cast, which included South Korea's national emcee Yoo Jae Suk, welcomed Pacquiao in a boxing ring with a boxing match-style entrance to match. Pacquiao was with Philippine-based Korean comedian Ryan Bang who served as his translator.
During his appearances, Pacquiao entertained questions and had a play fight with each Infinite Challenge cast member.
---
11. Ben&Ben's Leaves featuring Day6's YoungK
---
Video credit: Ben&Ben
Filipino K-pop fans are surely on the watch for collaborations between Korean and local artists. ICYMI, Filipino indie band Ben&Ben collaborated with Young K from the South Korean band Day6 in May 2021.
Young K sang parts Ben&Ben's existing English song Leaves. They even released a music video that showed the Korean singer recording the song in a studio.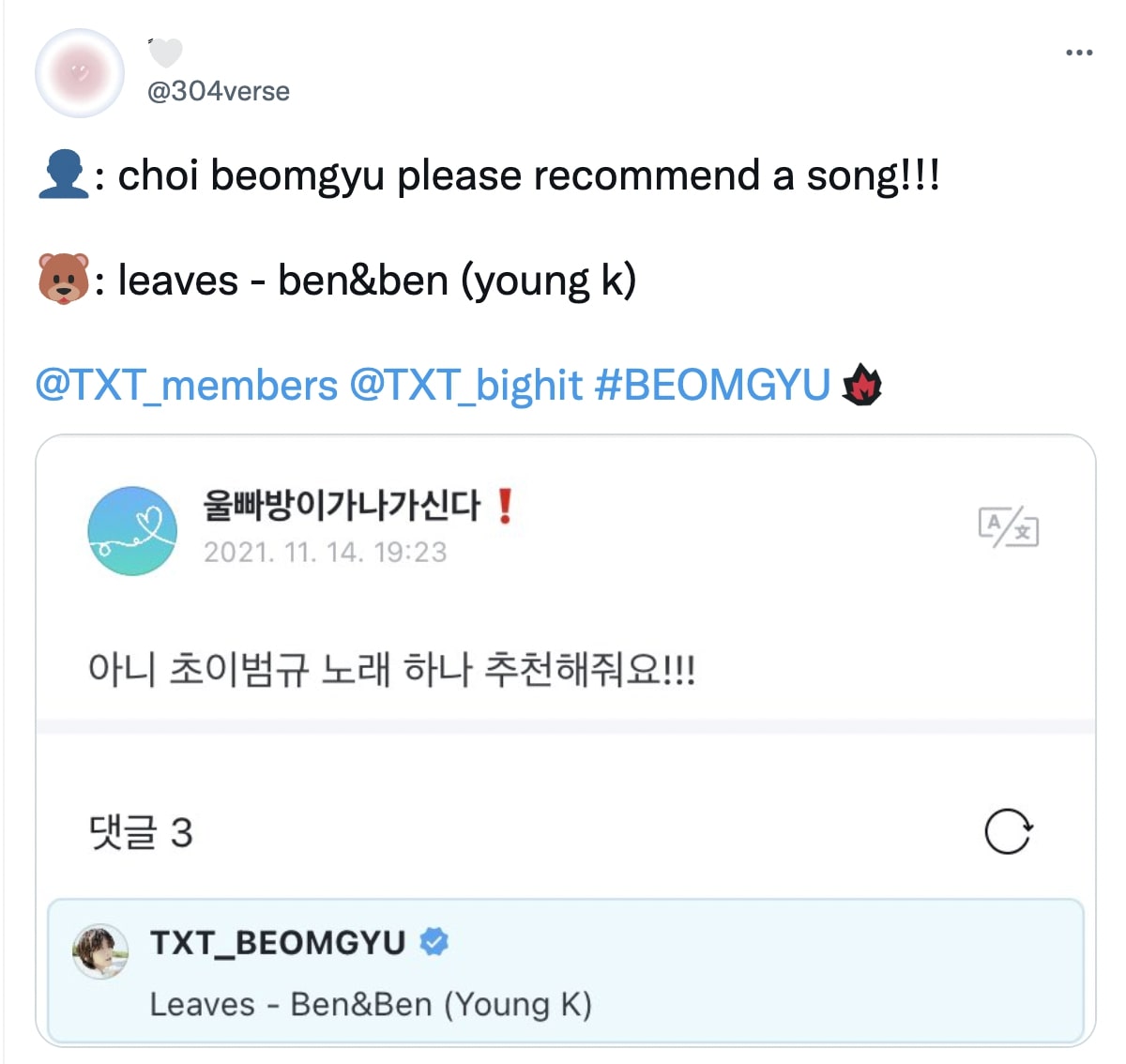 TXT's Beomgyu recommends the song Leaves to a fan.
Image adapted from: @304verse
This collaboration helped introduce Filipino music in South Korea. Even Beomgyu from the K-pop boy group TXT recommended the song to a fan on the Weverse app.
Ben&Ben also recorded a full Korean version of Leaves in June 2021.
---
Crossovers between Korean and Filipino pop culture
---
Korean and Filipino pop culture crossovers may sometimes seem out of the blue, but it's always fun to see our favorite Korean acts take part in a project in our country or collaborate with our local artists.
We can't wait to see what other surprises await Korean and Filipino pop culture fans in the future!
Related reads:
---
Cover image adapted from: @lo_young and @dreamscapeph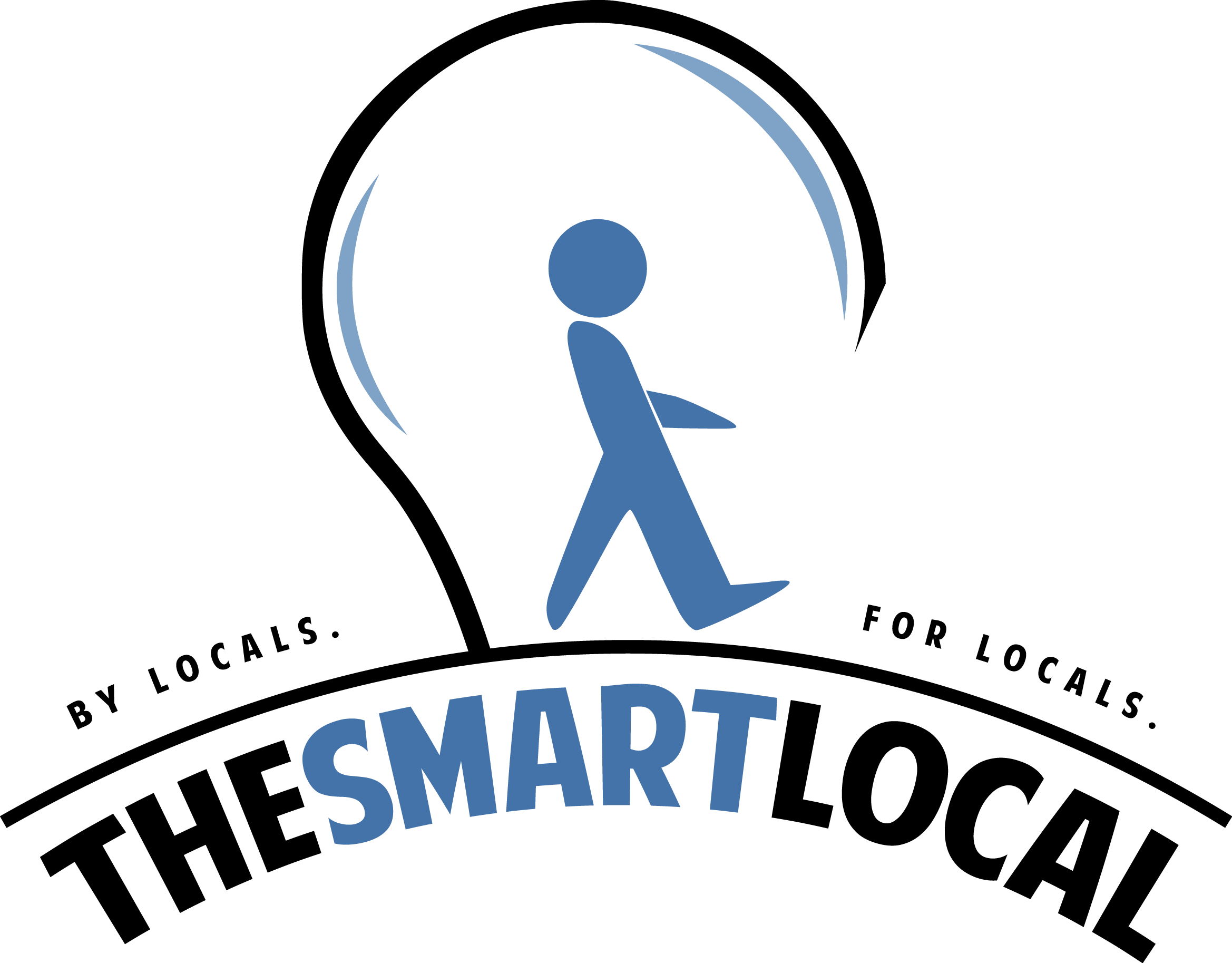 Drop us your email so you won't miss the latest news.