Filipino actor Christian Lagahit cast in Squid Game
---
The new South Korean series on Netflix, Squid Game, has been gaining hype lately for its thrilling premise including 456 participants playing violent children's games to win a whopping KRW45.6 billion (~USD38,293,936.08).
And amidst the exciting dystopian survival drama, there was actually a Filipino actor who appeared on the show's 4th episode where players have to play tug-of-war.
Seen briefly with Anupam Tripathi's character Ali Abdul who goes by Player 199, Christian Lagahit had a minor role in the series as Player 276.
---
Lagahit appears as Player 276 on Episode 4
---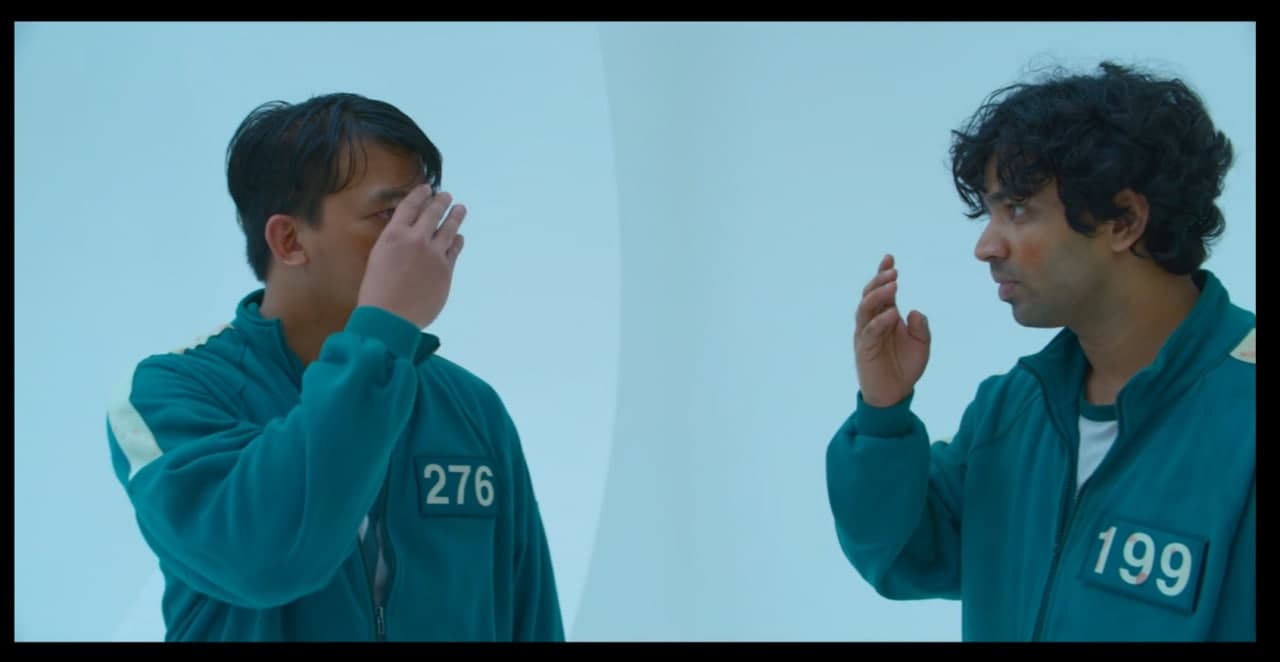 Image credit: Squid Game
In the episode's game, players have to find other co-players in order to form groups of ten. While they roam around inside the game facility to search for teammates, Lagahit's Player 276 and Ali are seen making hand gestures to each other to signify their alliance.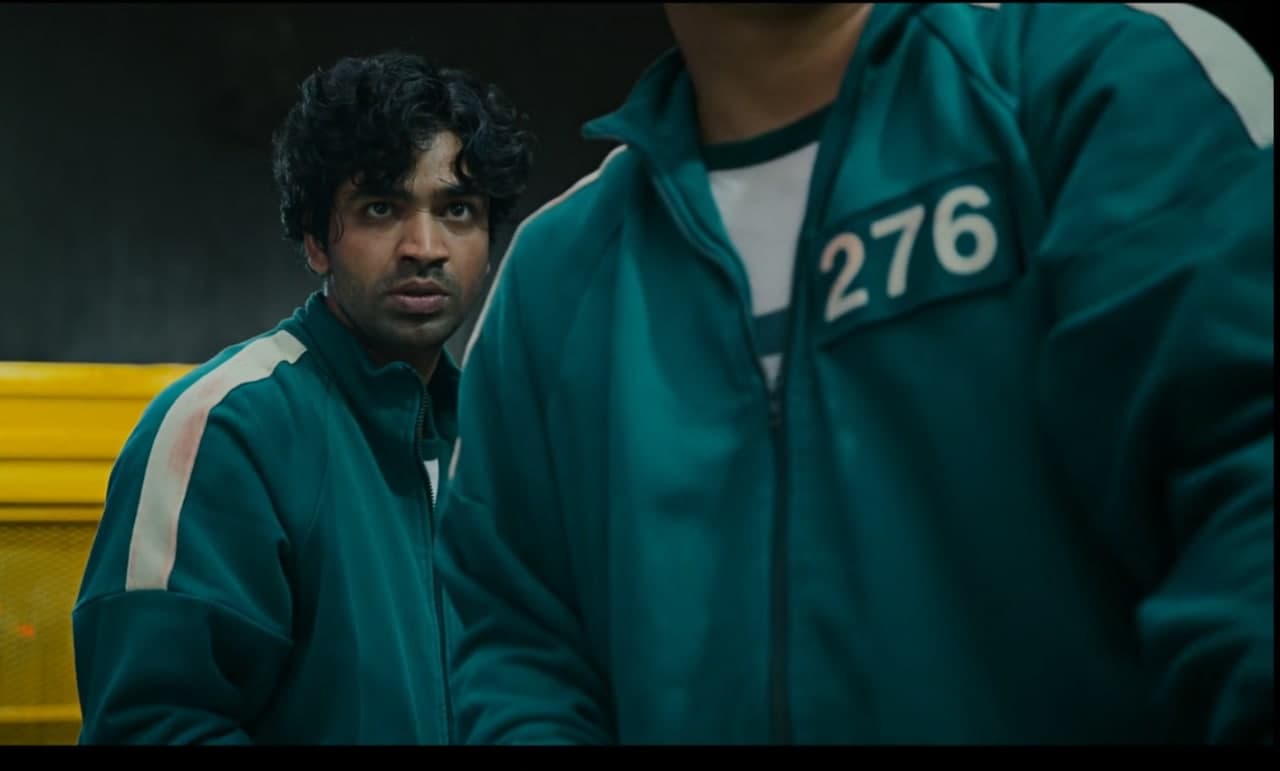 Image credit: Squid Game 
The two indeed wind up playing for the same tug-of-war team, as in the succeeding scenes, they are seen pulling the same rope.
---
Lagahit posted his photos with co-stars on Instagram
---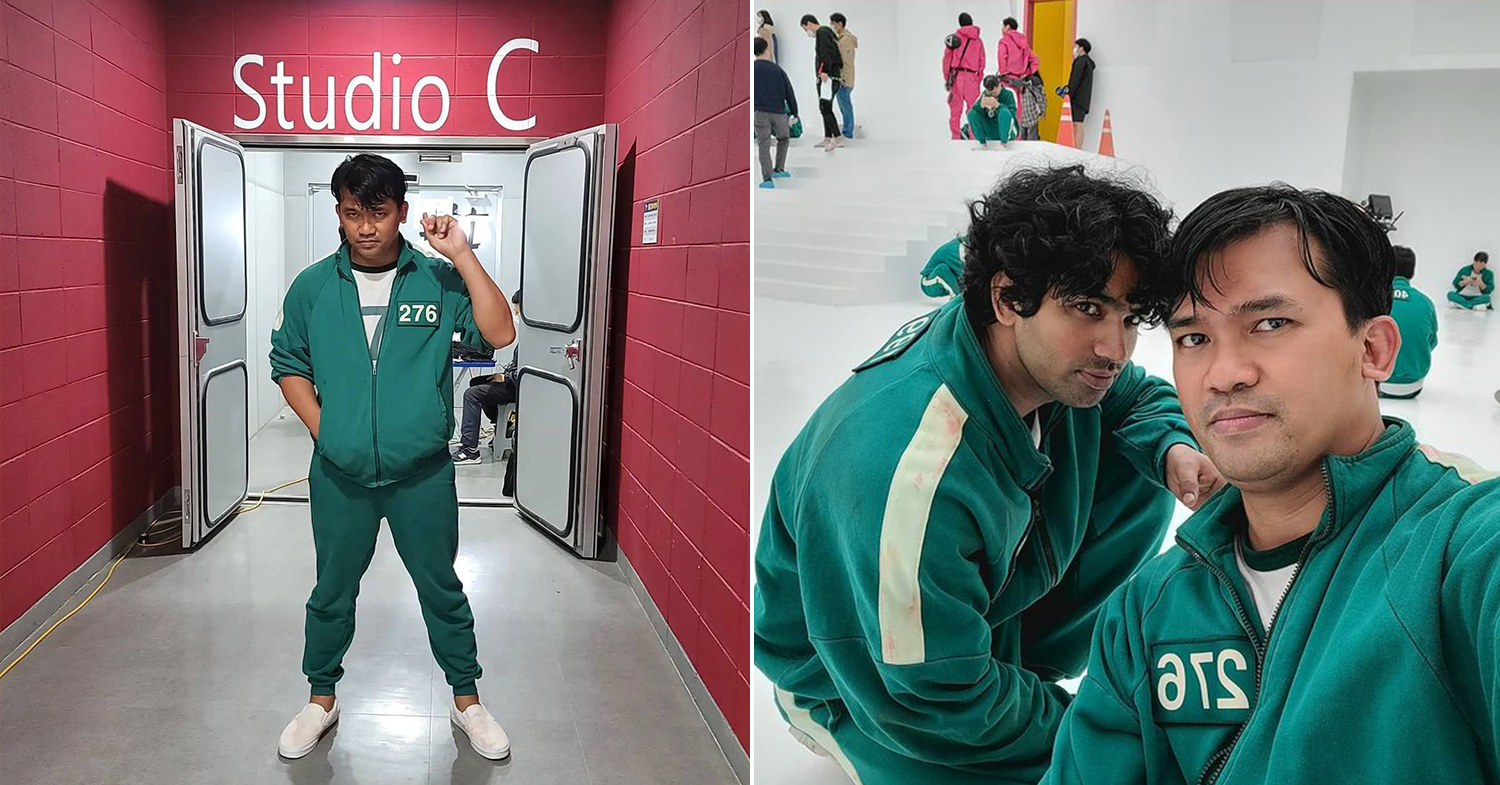 Image credit: @chrisyan8, @chrisyan8
Lagahit's appearance was very short, but thankfully, he indulges us with his behind-the-scenes Instagram photos.
For instance, he posted a photo of him standing in front of a studio, and he also took photos with his co-star Anupam Tripathi. "Ladies and gents, meet my recruiter 😆😃😀 my dear friend and bro @sangipaiya aka Ali in Squid Game!" he wrote in his caption.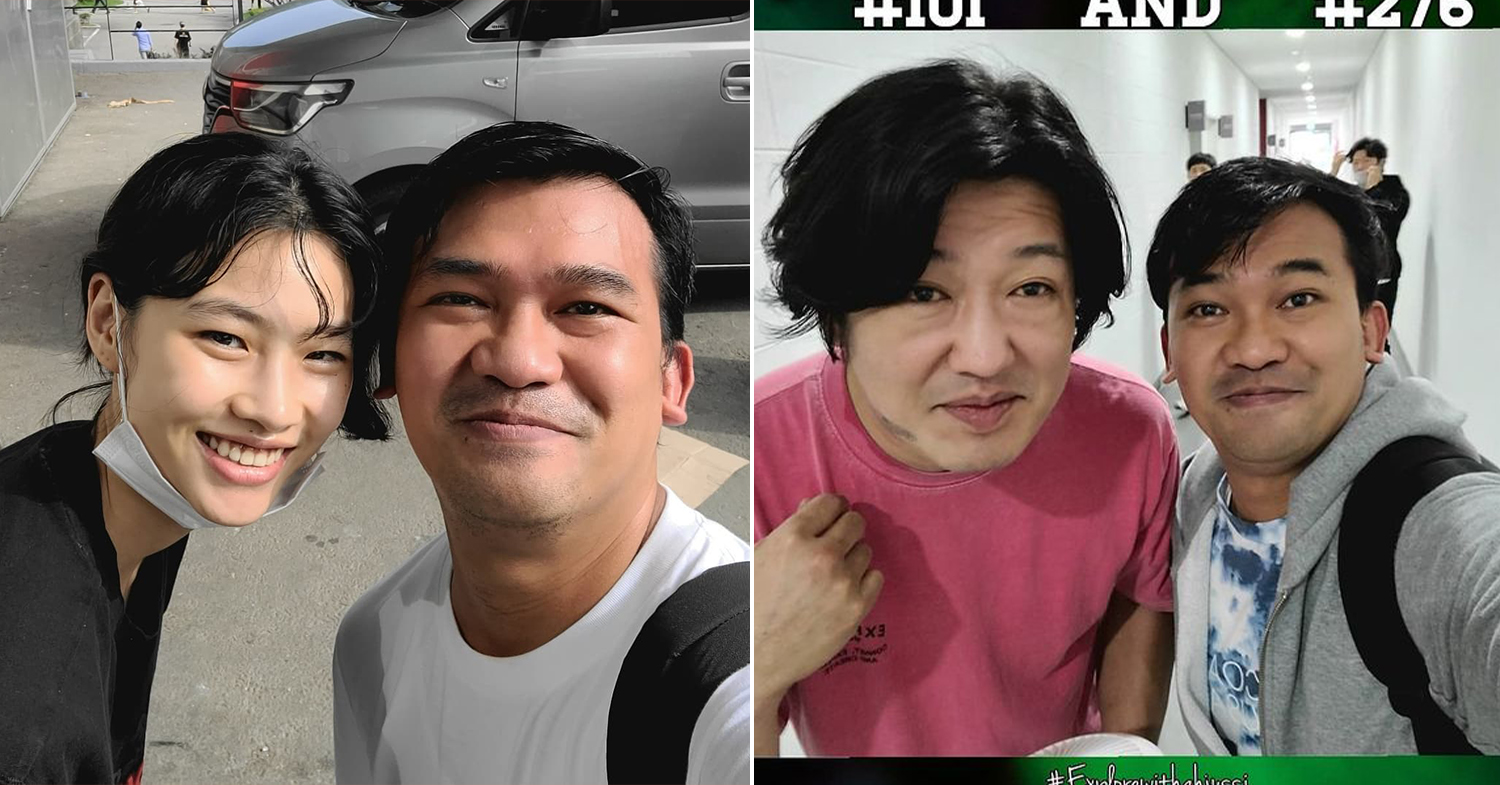 Image credit: @chrisyan8, @chrisyan8
He posed for other photos with the series' main actors as well, such as Jung Ho-yeon who portrays North Korean defector Kang Sae-byeok (Player 67), and Heo Sung-tae who depicts the gangster character Jang Deok-soo (Player 101), who joined the game to pay for his gambling debts.
Alluding to Heo Sung-tae's character, Lagahit jokingly said in his caption that he hates Jang Deok-soo in the drama, but definitely not the actor who played him. "Raise your hand if you hate him in the drama series "Squid Game" 👋😄😁 Hate his character but not him [because] he's one of the coolest and nicest Korean actors I met," Lagahit wrote.
---
He is a South Korea-based English teacher
---
Video credit: Explore with Ahjussi 
Aside from Squid Game, Lagahit had brief appearances in other dramas such as The Devil Judge, Space Sweepers, and Crash Landing on You. He also teaches English in South Korea.
If you want to get to know more about how it's like to act in K-dramas, you can check out his YouTube channel, as well as his Instagram, where he documents his life in the country.
---
Filipino actor in Squid Game
---
Netflix's hit series Squid Game has indeed been popular for many reasons – it showcases our challenging financial realities through a creative premise that gets many glued to their screens. And the drama now feels closer to us, given that a fellow Filipino has actually been a part of the show.
We're looking forward to Lagahit's appearance in more K-dramas!
Also check out:
---
Cover image adapted from: @chrisyan8, @chrisyan8
Get more stories like this!
Drop us your email so you won't miss the latest news.