Things to know about Chantal Videla
---
If you've been on the K-pop side of TikTok, you might have seen a half-Filipina K-pop idol trainee on your For You page. She's Chantal Videla or Chanty and she could be the next Filipino performer in the K-pop industry, following Chinese-Filipino soloist Kriesha Chu and K-pop girl group Cignature's half-Filipino member Belle.
While Videla has yet to debut, you can become her avid supporter as early as now. To help you, here are facts every Chantal Videla fan should know, from her acting projects in the Philippines to her projected debut.
---
1. She's 19 years old
---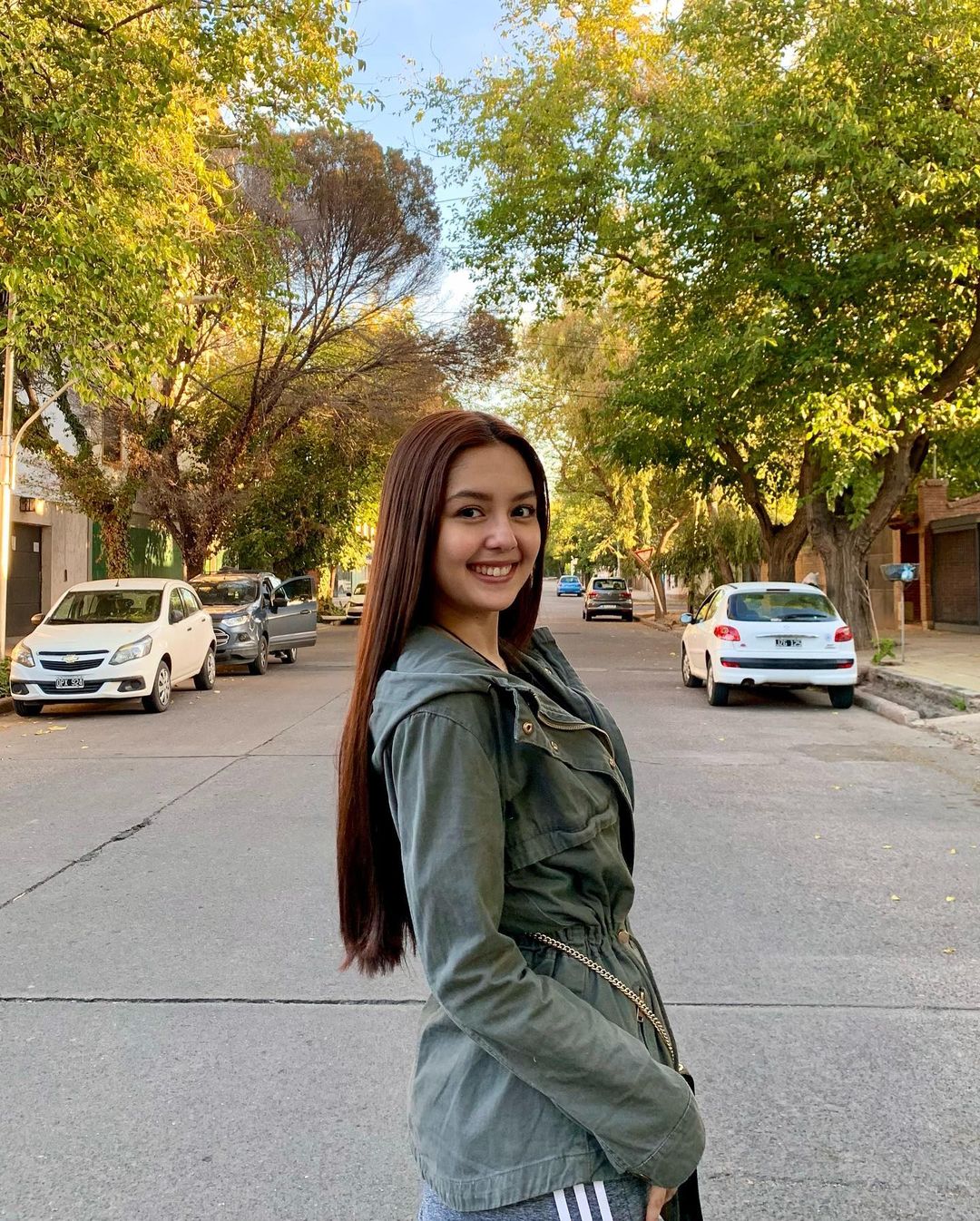 Videla in Argentina in 2021
Image credit: @itsmaria.chantal
Maria Chantal Videla was born to a Filipino mom and an Argentinian dad on 15th December 2002.
This makes her 19 years old, but don't be confused if she introduces herself as a 21-year-old in Korean age. In Korea, newborn babies are considered 1 year old. Koreans also add another year to one's age every new year, whether they've celebrated their birthday for the year or not.
Videla was raised in Mendoza, Argentina, but moved to the Philippines where she started her modeling and acting career.
Despite being a K-pop trainee in South Korea and having a showbiz career in the Philippines, Videla still frequents Argentina. As per her Instagram, she was just there in the first half of 2021.
---
2. She can speak four languages
---
Video credit: 나돌_NADOL
Videla's fans will be proud to say that they stan a multi-lingual queen. she can speak four languages, namely Filipino, Spanish, English, and Korean.
In a YouTube video, Videla shared that she studied the Korean language in the Philippines through watching K-dramas. Her favorite K-dramas are Goblin (2016), Descendants of the Sun (2016), and It's Okay Not To Be Okay (2020).
She's still improving in Korean, though. In fact, she has a YouTube video with Japanese MLD co-trainee Nonaka Shana where they practice their Korean speaking skills.
---
3. She's a Star Magic artist
---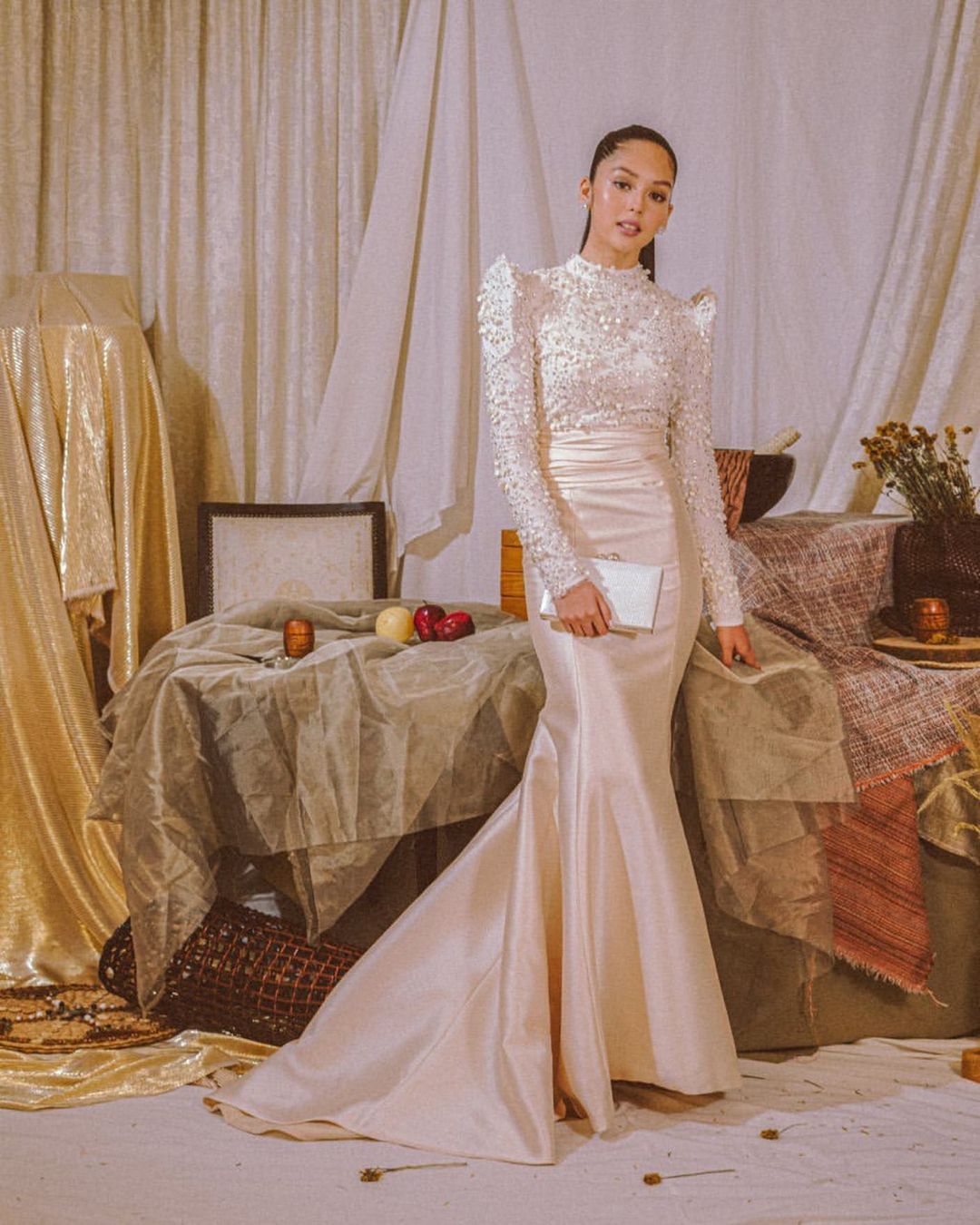 Videla's outfit for the ABS-CBN Ball in 2019
Image credit: @itsmaria.chantal
Videla became a Star Magic artist in 2018. Star Magic is a talent agency in the Philippines under the media company ABS-CBN. She was in the same batch of artists as rising Filipino actors Charlie Dizon and Donny Pangilinan.
Although she's training in South Korea, it seems like Videla is still with Star Magic since MLD Entertainment's K-pop girl group MOMOLAND are also ABS-CBN artists. Videla becoming a K-pop trainee may be part of MLD Entertainment and ABS-CBN's partnership.
It can be recalled that MOMOLAND's Nancy was supposed to star in a series alongside Filipino actor James Reid, but the project was halted due to the pandemic and ABS-CBN's shutdown.
Before being an actress and a K-pop trainee, Videla was a kid's model for the Philippine shopping mall chain SM.
---
4. She has acted in several ABS-CBN TV series
---
Video credit: IWantTFC
Videla's first major acting role was in Spirits Reawaken in 2018. It's a remake of the 2004 fantasy TV series Spirits by renowned Filipino director Chito Roño.
In 2019, she also starred in the comedy movie Familia Blondina and the fantasy-drama TV series Hiwaga ng Kambat.
Videla's latest drama project in the Philippines is the fantasy-drama series Starla where she played a supporting role.
---
5. She's a fan of BTS
---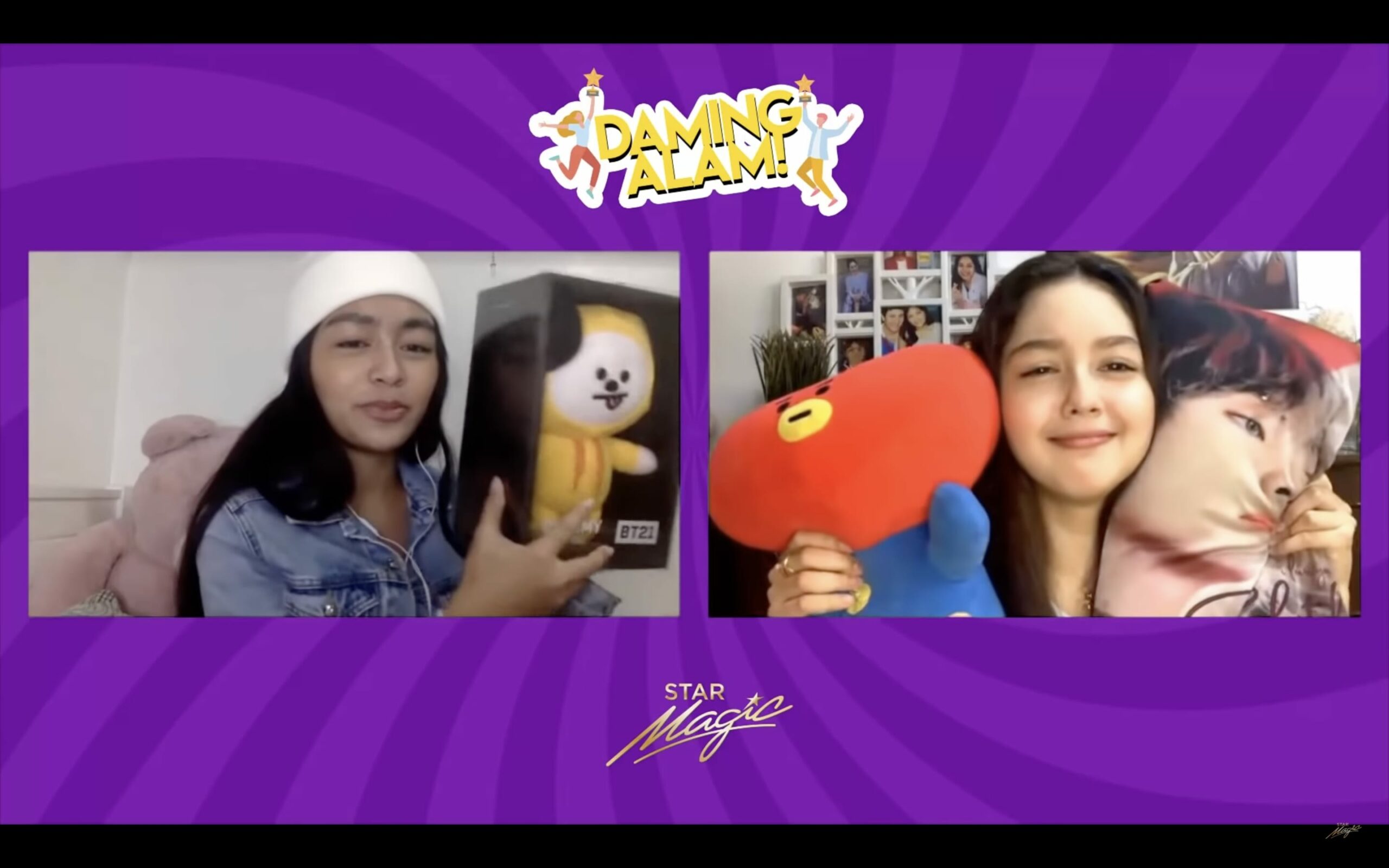 Videla (right) with her Tata plushie and V pillow
Image credit: Star Magic
Just like many of us, Videla is also a fan of K-pop groups. In particular, she's an ARMY, or a fan of the world's biggest K-pop act BTS.
In a Star Magic YouTube video with actress and co-ARMY Vivoree Esclito, Videla shared that she became a fan of the group in January 2018.
Her bias, or favorite member of the group, might be V as she has pillows of the idol's face. She's also often seen with her stuffed toy of Tata, which is V's representative BT21 character. However, we can't be too sure as she also has Kooky and Mang merchandise.
Besides being a fan of BTS, Videla also considers K-pop soloist IU as her role model.
---
6. She's training to be a K-pop idol at MLD Entertainment
---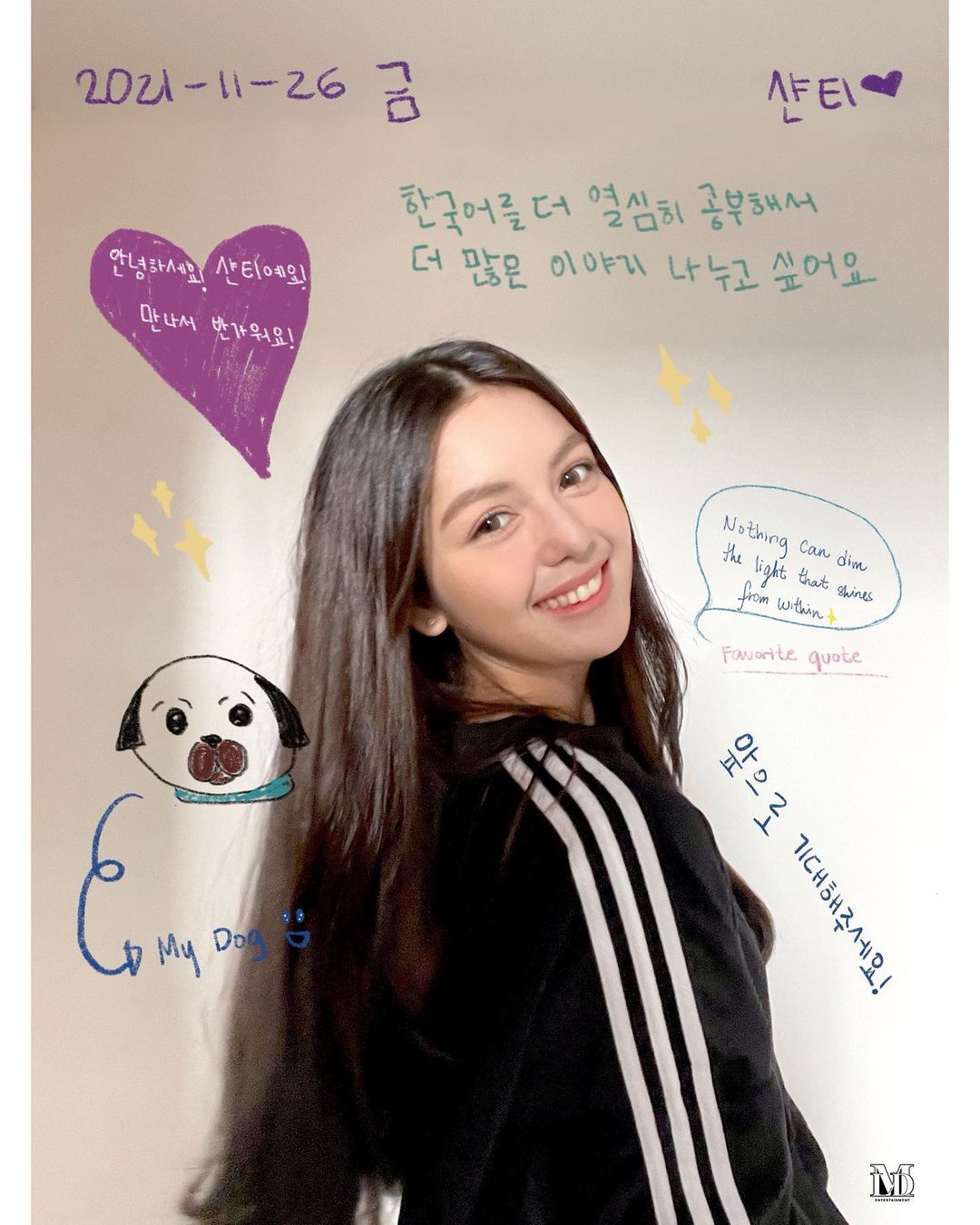 MLD Entertainment's reveal
Image credit: @mld_audition
MLD Entertainment revealed Videla as their new K-pop idol trainee through an Instagram post on 26 November 2021.
Since then, she has adapted the stage name Chanty which we see her use on MLD Entertainment's YouTube, MLD Entertainment Audition's Instagram, and the Korean variety content YouTube channel NADOL.
You can get to know Videla and other MLD trainees by following the MLD Entertainment Audition Instagram account.
At present, MLD Entertainment's active K-pop groups are MOMOLAND and the 9-member boy group T1419 which debuted in January 2021.
---
7. She has starred in K-pop music videos
---
Video credit: 1theK (원더케이)
Videla acted in two K-pop music videos released last year.  These were songs by Videla's sunbae (seniors) and fellow MLD Entertainment artist, the R&B duo JT&Marcus.
These are the ballads Dear You and FIRST, which are the duo's first and second digital singles, respectively.
The music video for FIRST, in particular, gives us a glimpse of actress Chanty. With her expressive eyes, we must say she will do well in a K-drama in the future.
---
8. She could be debuting this year
---
Video credit: MLD ENTERTAINMENT
In December last year, MLD Entertainment announced that they are debuting a new girl group in the first half of 2022. This would be the first girl group to debut from the agency since MOMOLAND in 2016.
So far, though, only Nonaka Shana is a confirmed member. She was a contestant of Girl's Planet 999 which gave us the new K-pop girl group Kep1er.
Videla works closely with Nonaka Shana and hosts CHANSHA WORLD (Chanty and Shana's World) on Youtube with the Japanese trainee, so there's a high chance that she could also be a member of the 2022 girl group.
We can expect Videla to take a vocalist position, seeing she did a great job on her song covers on MLD Entertainment's Youtube channel.
---
Half-Filipino K-pop trainee Chantal Videla
---
While Videla's debut isn't certain yet, we can start showing our support for her. After all, the half-Filipino K-pop trainee is also doing her best to train and give us entertaining content on MLD Entertainment's Youtube channel and NADOL.
Let's all look forward to Chanty's debut!
More K-pop-related reads:
---
Cover image adapted from: @mld_audition and 1theK (원더케이)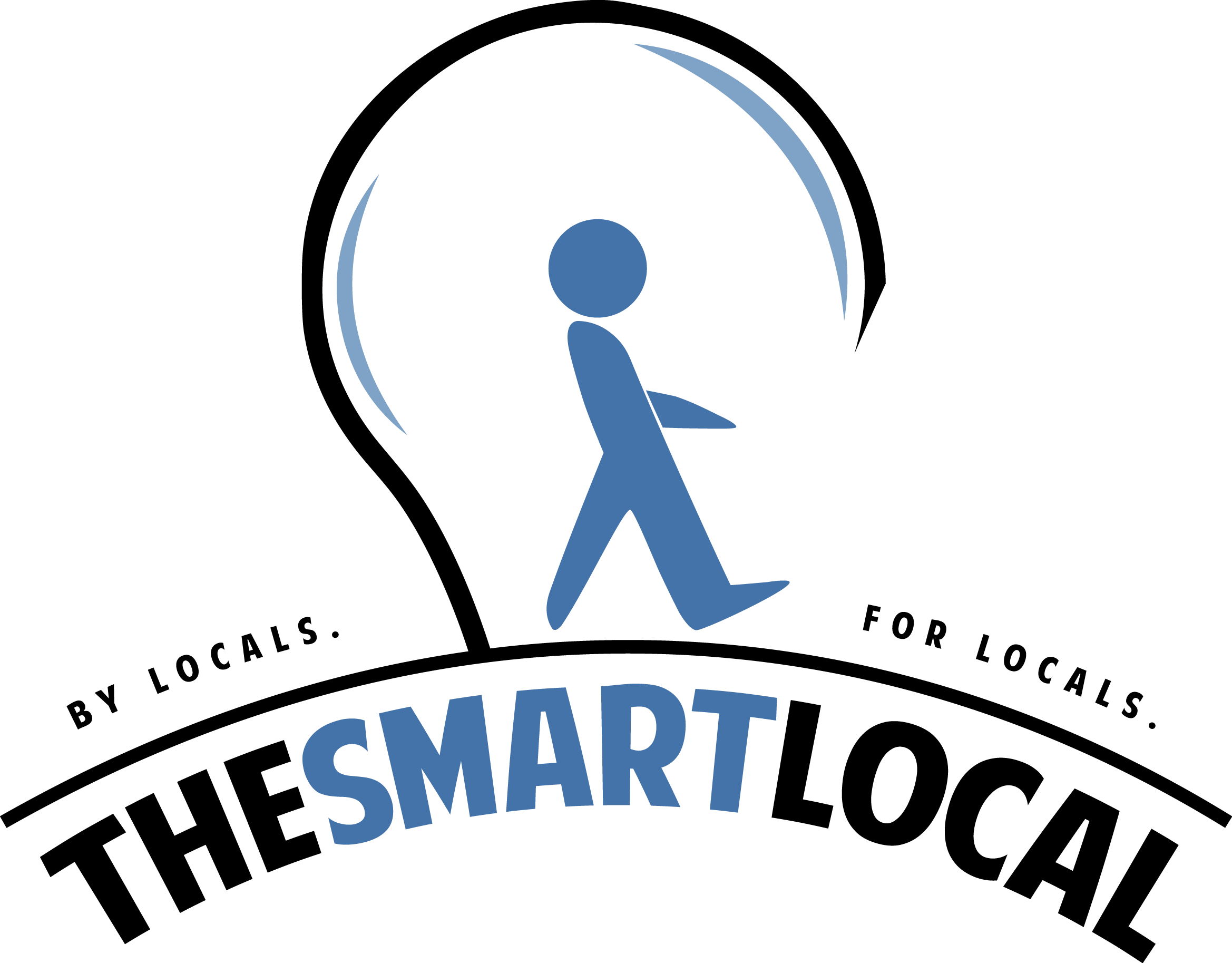 Drop us your email so you won't miss the latest news.