Café Ana
---
Usually, people automatically think of Clark or Angeles City when going to Pampanga. Personally, I was surprised to discover that there's a plethora of Korean cafes and restaurants to the point that you'll think you're in Korea.
Café Ana in Angeles City, Pampanga serves up affordable authentic Korean coffee beverages and dishes along with café food such as finger foods, pasta, and rice meals. Although the cafe is Korean-themed, it is more subtly so than many Korean cafes with loud decorations.
The coffee shop is owned and run by a Korean missionary whose family has been residing in the country for 21 years now. Also, fun fact, the shop was named after her daughter, who helps out there from time to time. What's more, 10-20% of the shop's profits directly go to Aeta families who are in need.
So when you eat here, you get to enjoy Korean food and help out Aeta families at the same time.
---
Ambiance at Café Ana
---
With the cafe's pastel-colored seats, marble-tiled floors, and the flower dome centerpiece along with minimalist elegant decorations with gold accents, some people may think that it's too posh or that the food may be expensive because it looks classy.
On the contrary, we actually found the place to be more inviting rather than intimidating. Upon entering, the place had a warm, cozy feel to it that made us quite comfortable.
Even more so, the owner and the staff were extremely accommodating, approachable, and kind, asking us how the food was or if we needed anything.
If you're looking for a place to hang out, study, or work, this is the place for you, especially with the free Wi-Fi. Also, the coffee shop is easily accessible because it's along the road. You can just stop for a quick bite or pop in to buy some food and drinks to go.
---
Food at Café Ana
---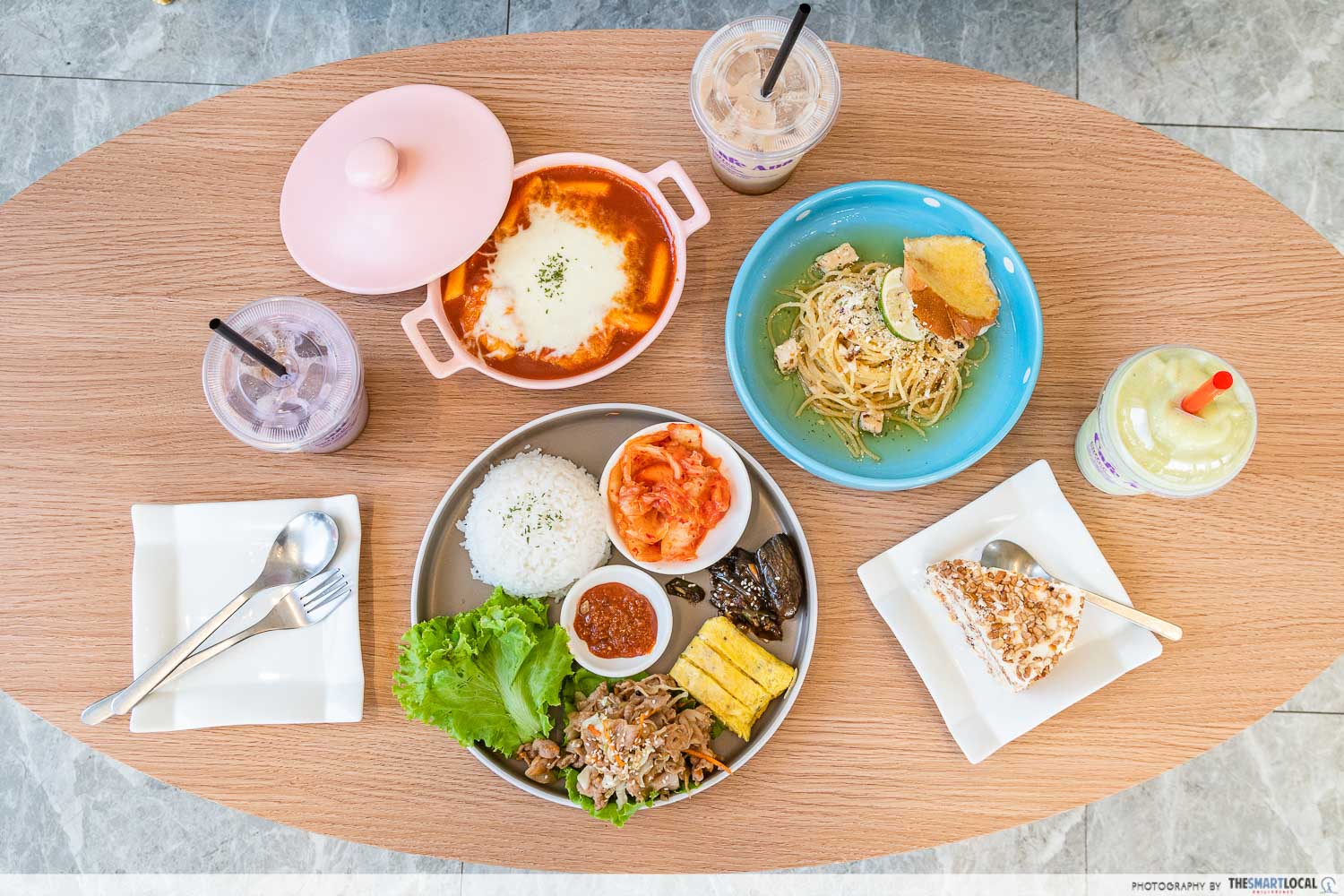 Browsing through the menu, you'll see an array of coffee and non-coffee beverages from ice-blended drinks to smoothies. For the food items, you can choose from rice meals to pasta to various Korean dishes that the shop offers.
To start, we got some of the classics – Mozzarella Cheese Tteok Bo Kki (P250, ~USD4.72) and a one-plate Bulgogi meal (P300, ~USD5.67) – along with the Aglio Oglio pasta dish (P230, ~USD4.35).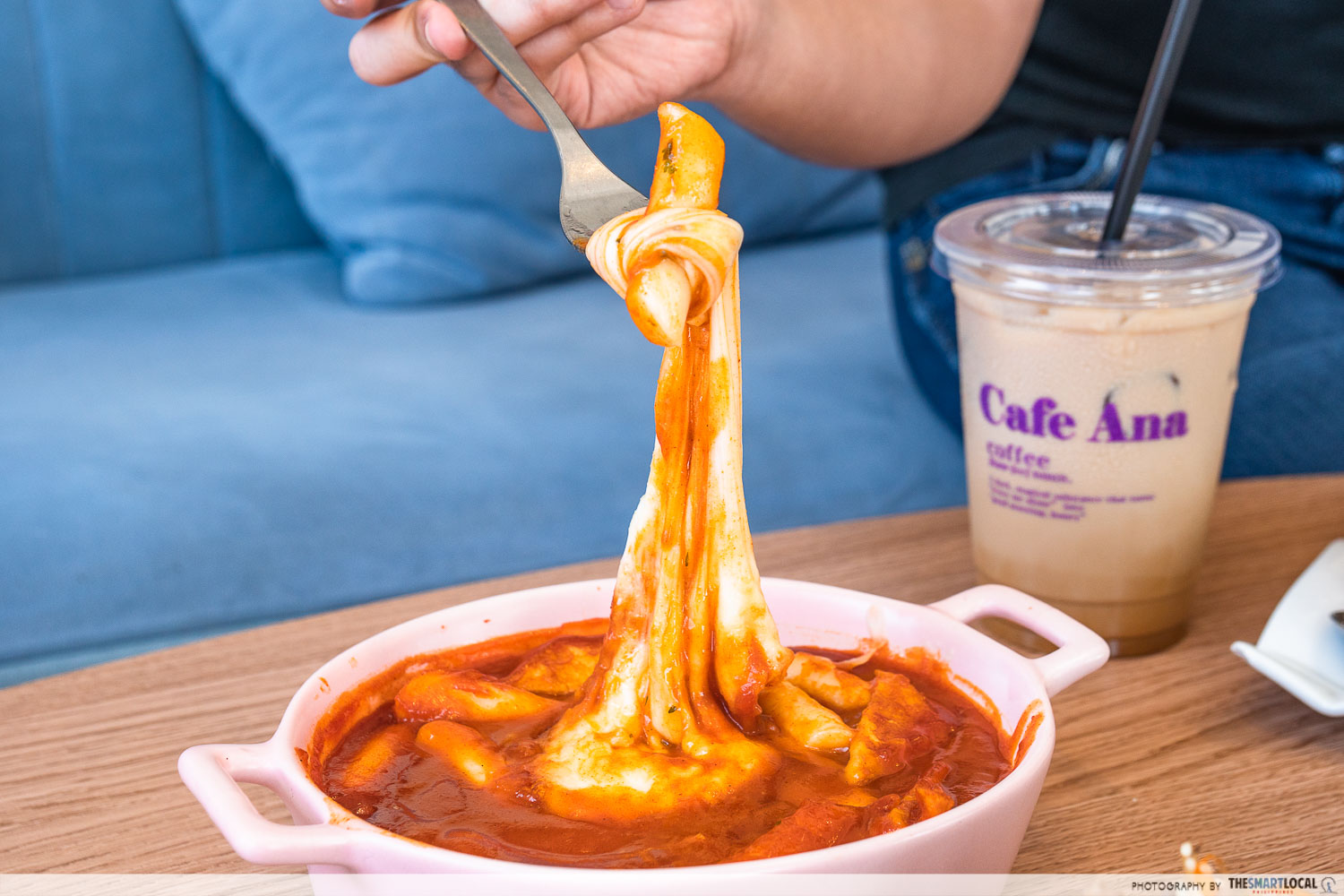 The tteok bo kki (rice cake) was served in a small pink ceramic pot with melted mozzarella cheese on top that gave a satisfying cheese pull when it was mixed. Personally, I'm not fond of spicy food, but I decided to try it out of curiosity.
Immediately, we all agreed that the rice cakes had the right amount of firmness and softness. The cheese balanced out the spicy taste from the gochujang (red chili paste). But after having had enough of one bite, my companions did note that the gochujang taste wasn't at all diluted, which they liked.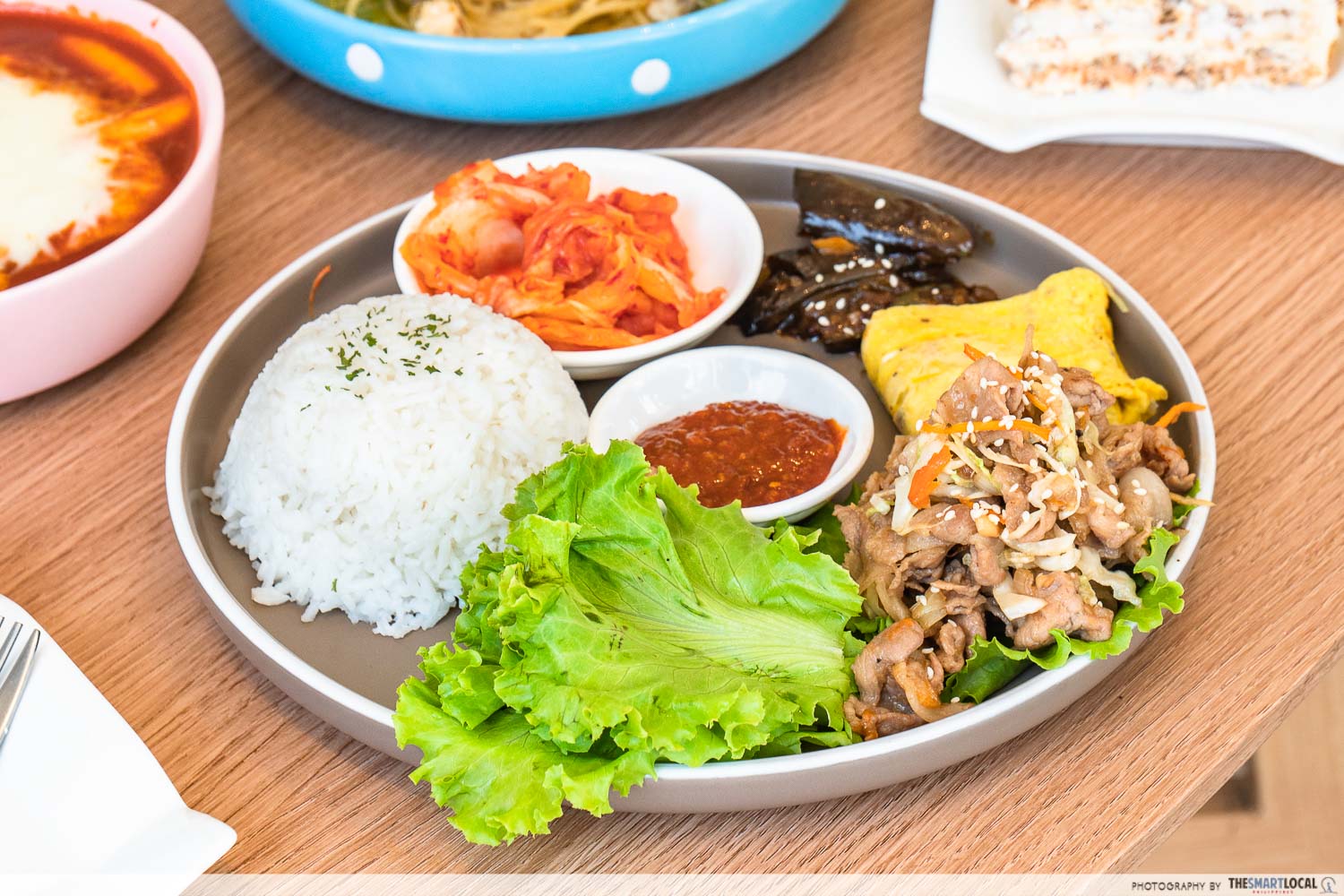 The Bulgogi plate, I can say with confidence, was the dish that we were most impressed by. "Don't judge a book by its cover" is the saying fit for this dish. Visually, you may think that it's bland because of the meat's pale color, but once you taste it, you'll be astounded by the flavor impact.
The meat is tender, freshly cooked, and it's just the right amount for a one-plate meal. Other than that, you also have your kimchi, lettuce for wraps, fried eggplant, egg rolls, and a cup of rice placed aesthetically on a plate. My companions also liked the kimchi because it had a fresh, crunchy bite to it.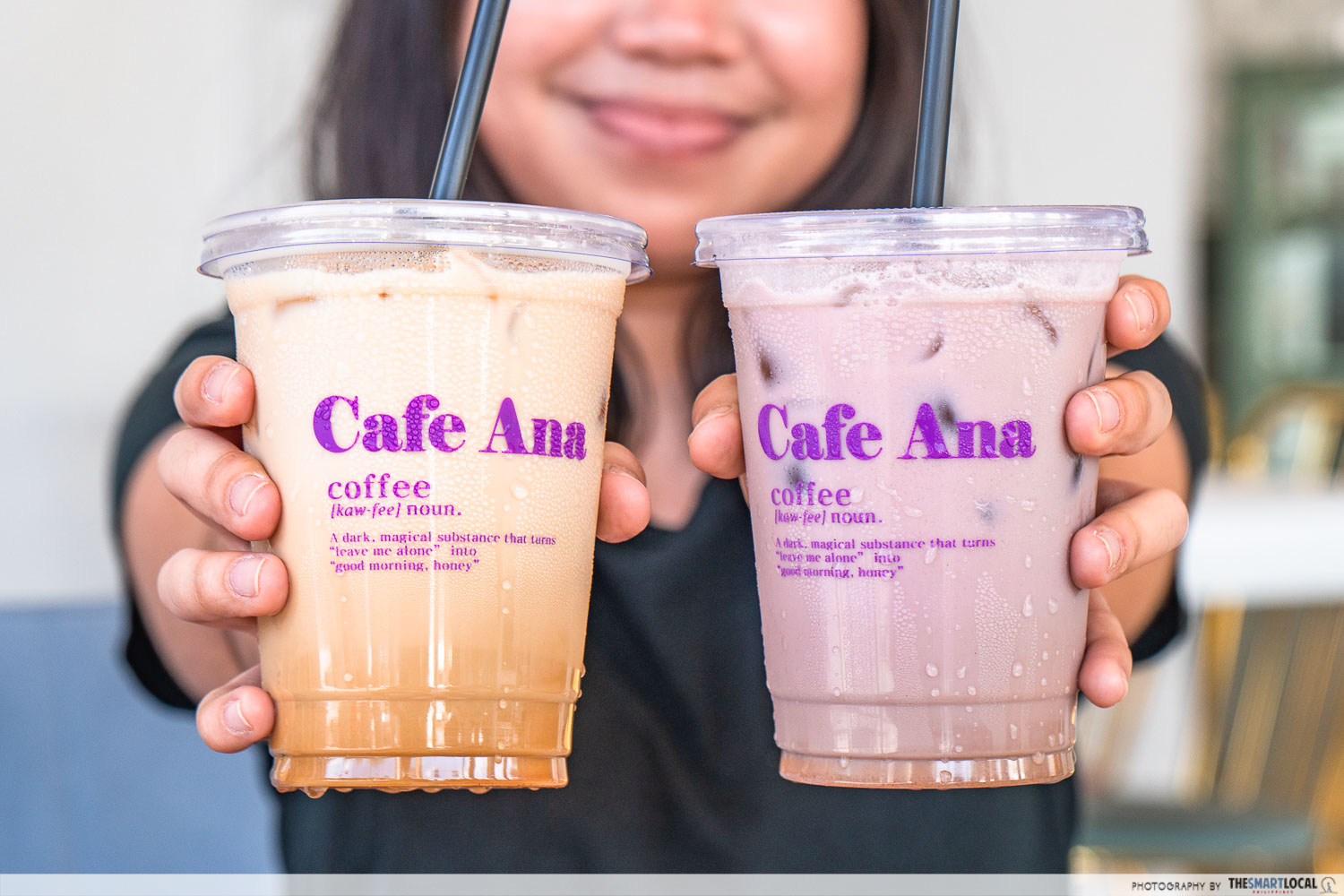 For drinks, we tried the Avocado Smoothie (P180 ~USD3.40), a Dolce Latte (P160, ~USD3.02), and something we haven't heard of before, the Bora Latte (P170, ~USD3.21), a combination of taro and espresso in a drink.
Just like the food, we were easily impressed with the drinks. The smoothie was overall creamy, cooling, and not too sweet, and the coffee beverages up to par with popular high-end coffee drinks.
The Dolce Latte was the usual sweet latte drink, but it was still pleasant because you can really taste the coffee. The Bora Latte, on the other hand, was surprisingly delicious. Normally, you'd think that taro drinks are combined with milk. However, it was surprising how well it worked with the coffee. It certainly gave a pleasant twist to a coffee drink.
If you're a coffee lover, the Bora Latte is definitely worth giving a try.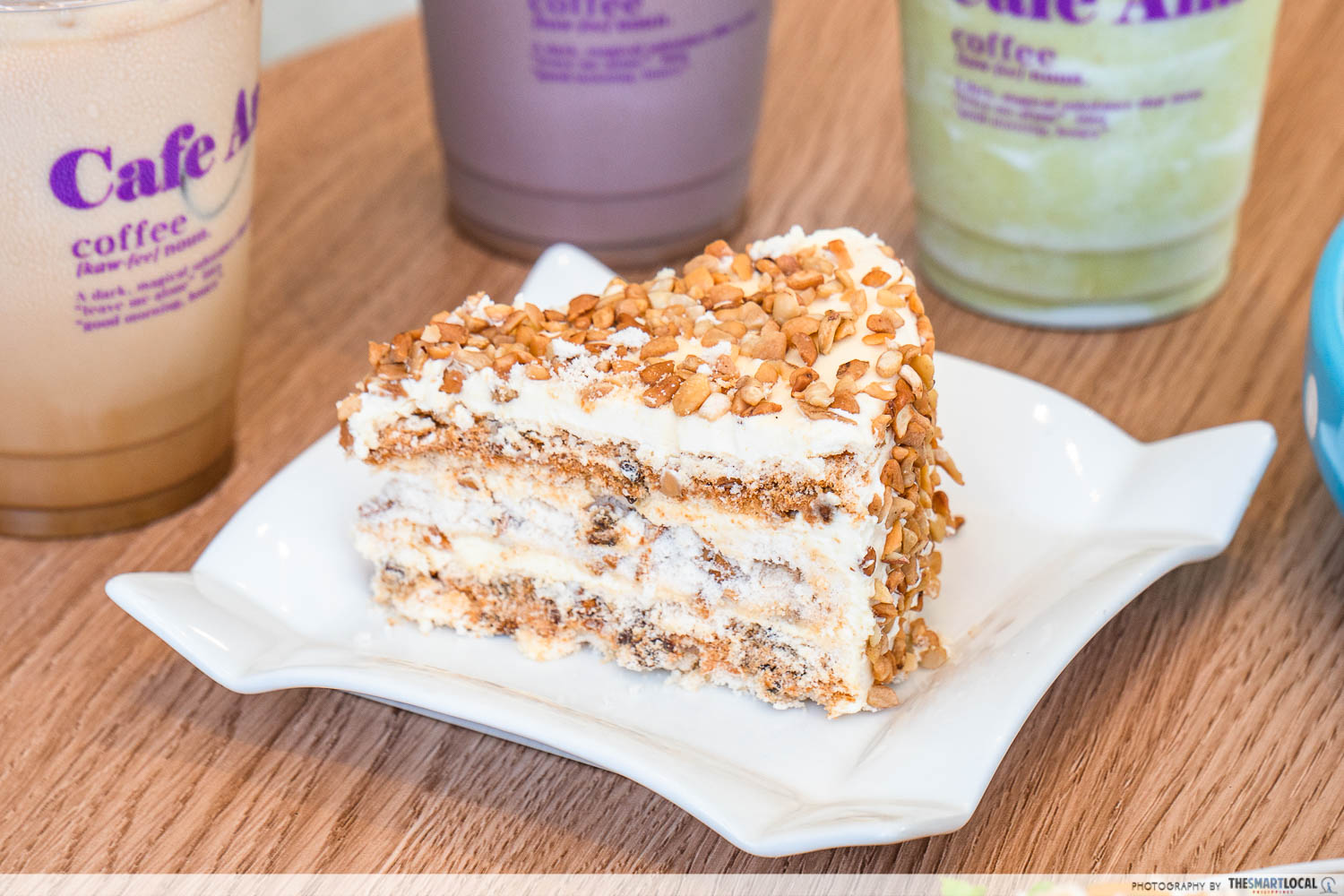 Lastly, we also got a Sans Rival (P125, ~USD2.36) for dessert. Initially, we liked that the creamy, buttery, and nutty taste was there. It wasn't overwhelming and it was light to eat. However, it could've been better if the layers were made of meringue instead of a crumbly and grainy layer. Overall, it was a nice end to our meal.
We enjoyed the experience even more after learning that the owner makes the kimchi, Bulgogi, and the tteok bo kki herself. Even the coffee beans are imported from Korea. But there are times when she has to get the kimchi and tteok bo kki from Korean markets if she doesn't have time to make them.
So either way, you can rest assured that you'll be having 100% authentic Korean dishes and drinks.
---
Café Ana in Angeles City
---
Normally, I'm the kind of person who usually assumes the price point of food items based on the look of the place. If it's elegant-looking, I'd presume that the food would be expensive so I often hesitate to come in.
I didn't have that notion with Café Ana and in the end, I couldn't be happier than knowing that we discovered this place that looked elegant and yet, served affordable dishes that'll still get your stomach full.
If you plan on coming here, go for the Bulgogi plate, tteok bo kki, and the Bora Latte. It's authentic food taken to another level.
Address: EG Academy 2009 Angeles City, Pampanga
Opening hours: Mon–Sat 10am–11pm | Sun 12pm–11pm
Telephone: 0949 650 7383
Cafe Ana's Facebook | Instagram
Head for other food spots around Pampanga, Philippines:
---
Photography by John Lery Villanueva.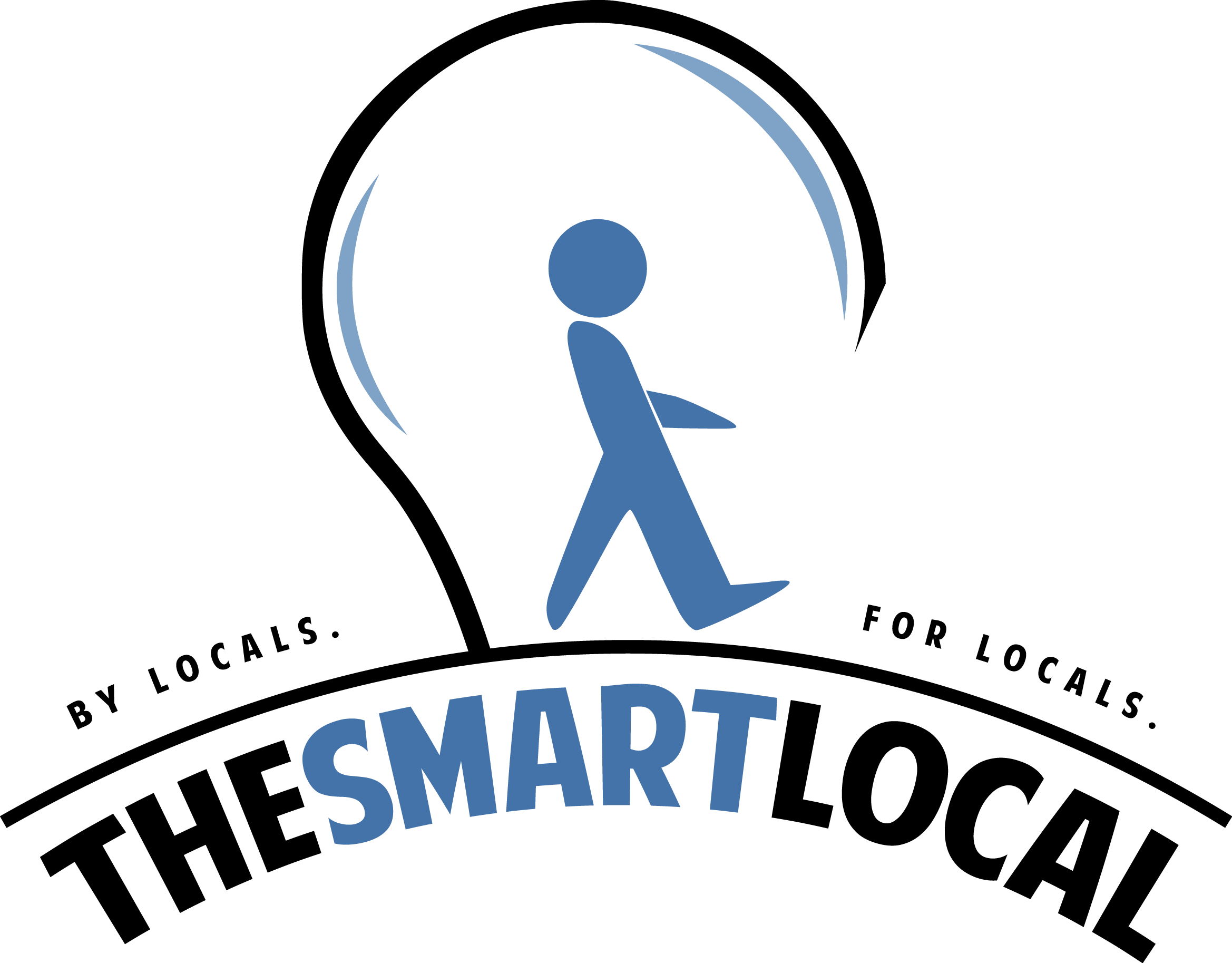 Drop us your email so you won't miss the latest news.