Inspiring Filipinos of 2020
---
2020 has been a difficult year for us, what with the many challenges that we've had to go through this year. As the year comes to a close, we're left reflecting back on a year filled with circumstances – such as the global pandemic that's COVID-19, a TV network shutting down, and cities submerged by floods – that we've rarely seen before.

But thankfully, getting through the year has been a lot easier with the stories of 10 inspiring Filipinos, from Macoy Dubs to May Parsons – who've inspired us in different ways, from playing a comedic tita character online to giving a shot of the world's first COVID-19 vaccine.
---
1. May Parsons – Filipino-British nurse who gave the world's first COVID-19 vaccine shot
---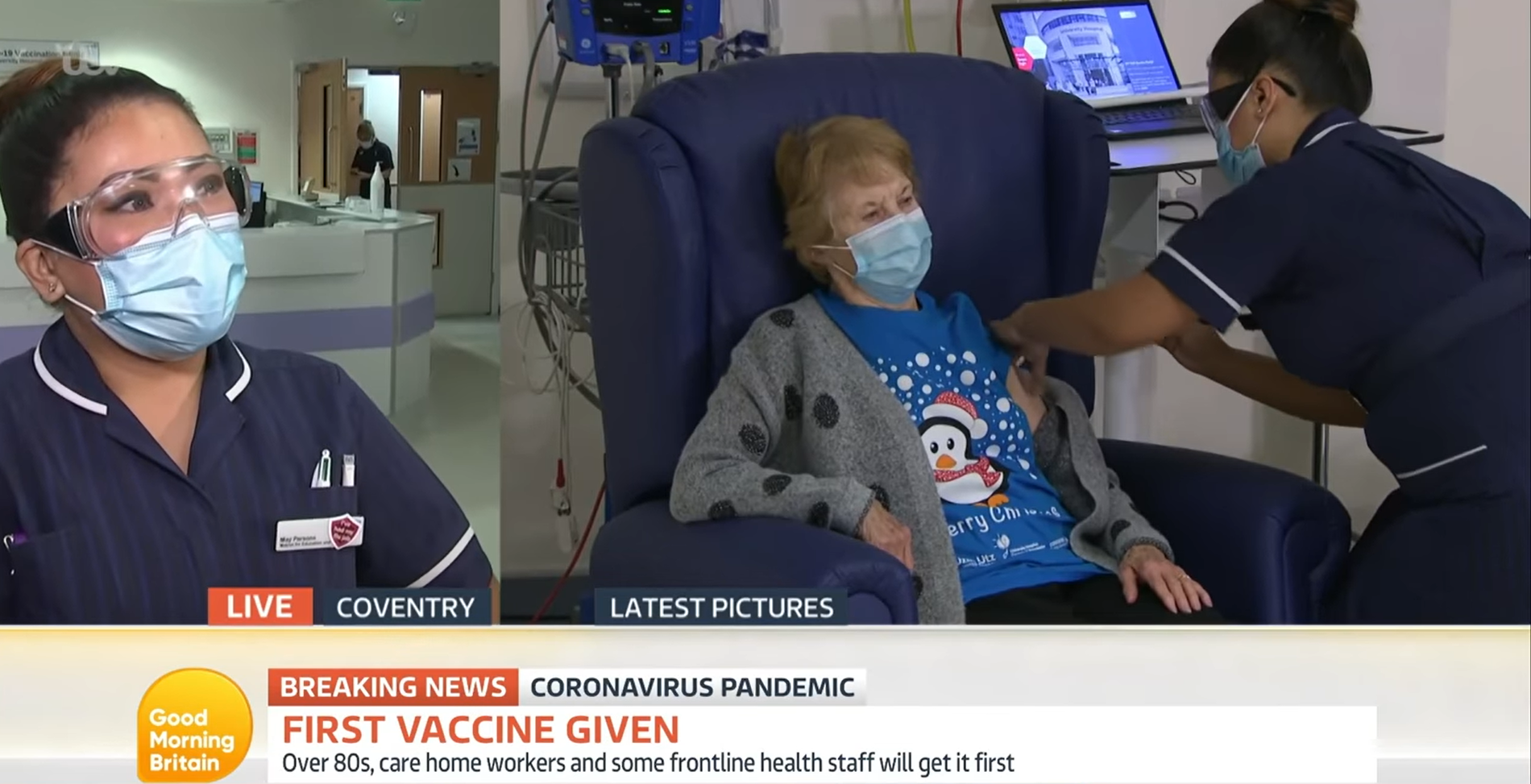 Image adapted from: Good Morning Britain 
When news about approved COVID-19 vaccines started coming in the latter part of this year, the end of the pandemic never felt more possible. And in a historic moment, Filipino-British nurse May Parsons had the honor of administering the world's first Pfizer-BioNTech COVID-19 vaccine to 90-year-old Margaret Keenan at a university hospital in Coventry, UK.
"The fact that we're able to offer the first vaccine today, to everyone, is a positive, historical event. I'm so proud to be able to contribute to the positive step toward stopping this pandemic…. I'm really glad to be telling all the Filipinos in this country and everywhere in the world that we can make a difference," Parsons said in an interview with Good Morning Britain. 
Parson has been a nurse under the UK's National Health Service for 24 years and is one of the thousands of Filipinos working for the organization.
---
2. Vico Sotto – lauded for his COVID-19 responses and for supporting government employees in Pasig
---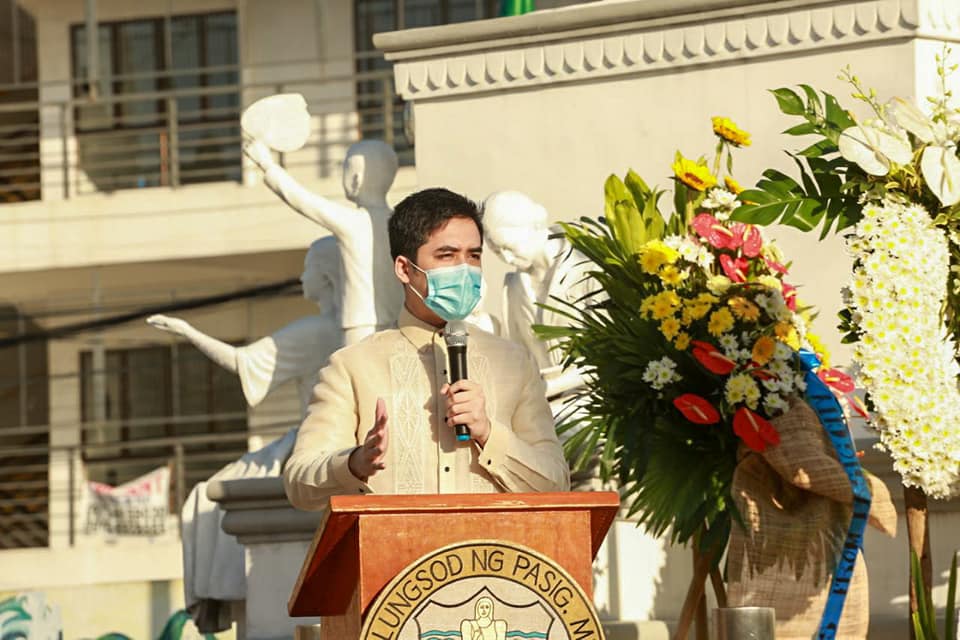 Image credit: Vico Sotto 
The beginning of lockdowns was especially hard for everyone, but politicians such as millennial mayor Vico Sotto became our source of pride and hope during those times. 
In the early months of COVID-19, the mayor took an aggressive response to Pasig City's COVID-19 situation by deploying disinfection drones and "mobile palengkes" or mini trucks that sold essential needs such as rice, meat, and vegetables near residents' homes.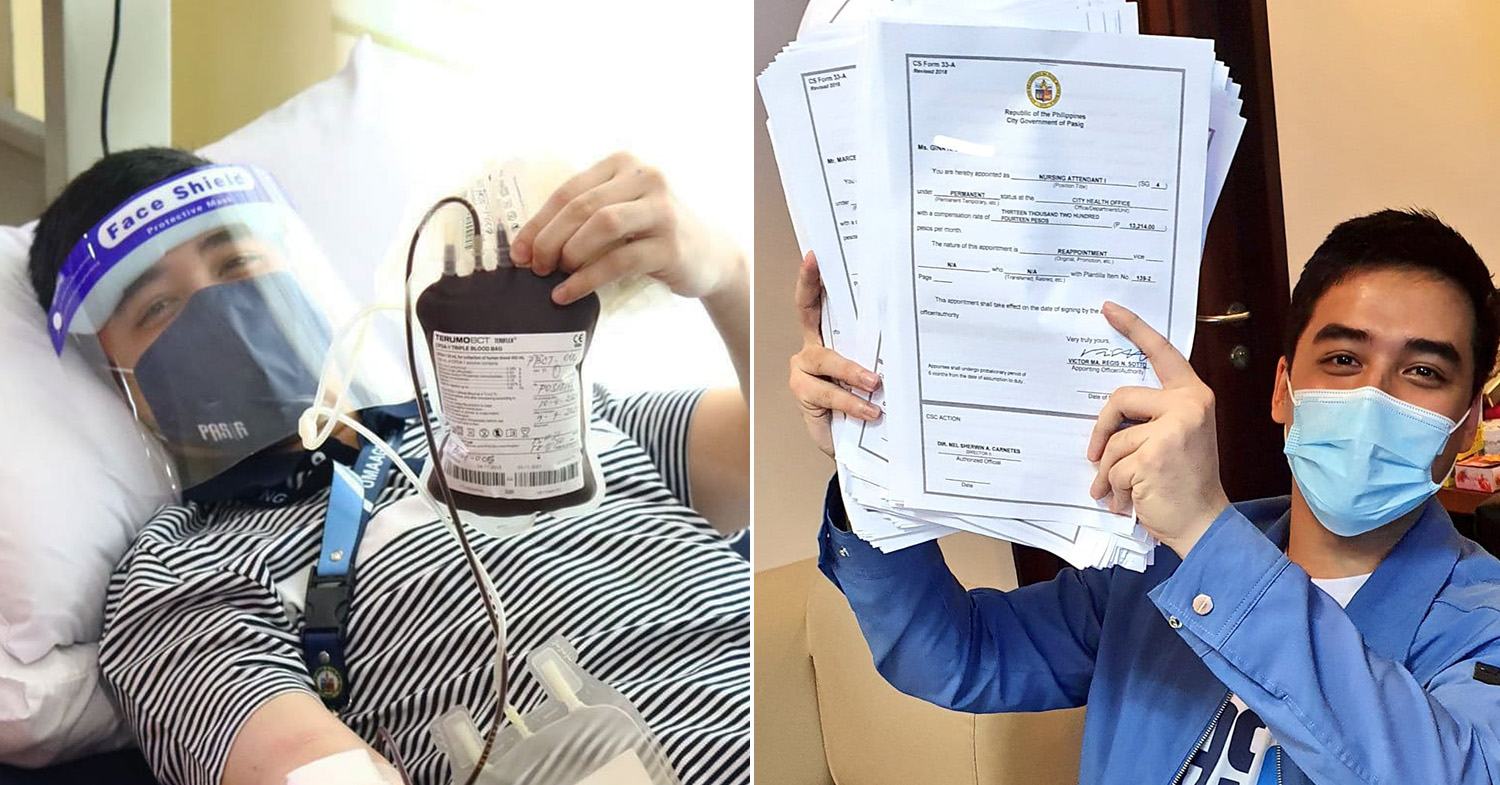 Image adapted from: @vicosotto, Vico Sotto
But aside from tackling the pandemic head-on, the mayor hasn't strayed far away from his town's pressing issues. He also promoted many of his government employees, who had been under contractual terms for more than 20 years, to regular positions.
---
3. Angel Locsin – from raising funds for COVID-19 to standing behind ABS-CBN
---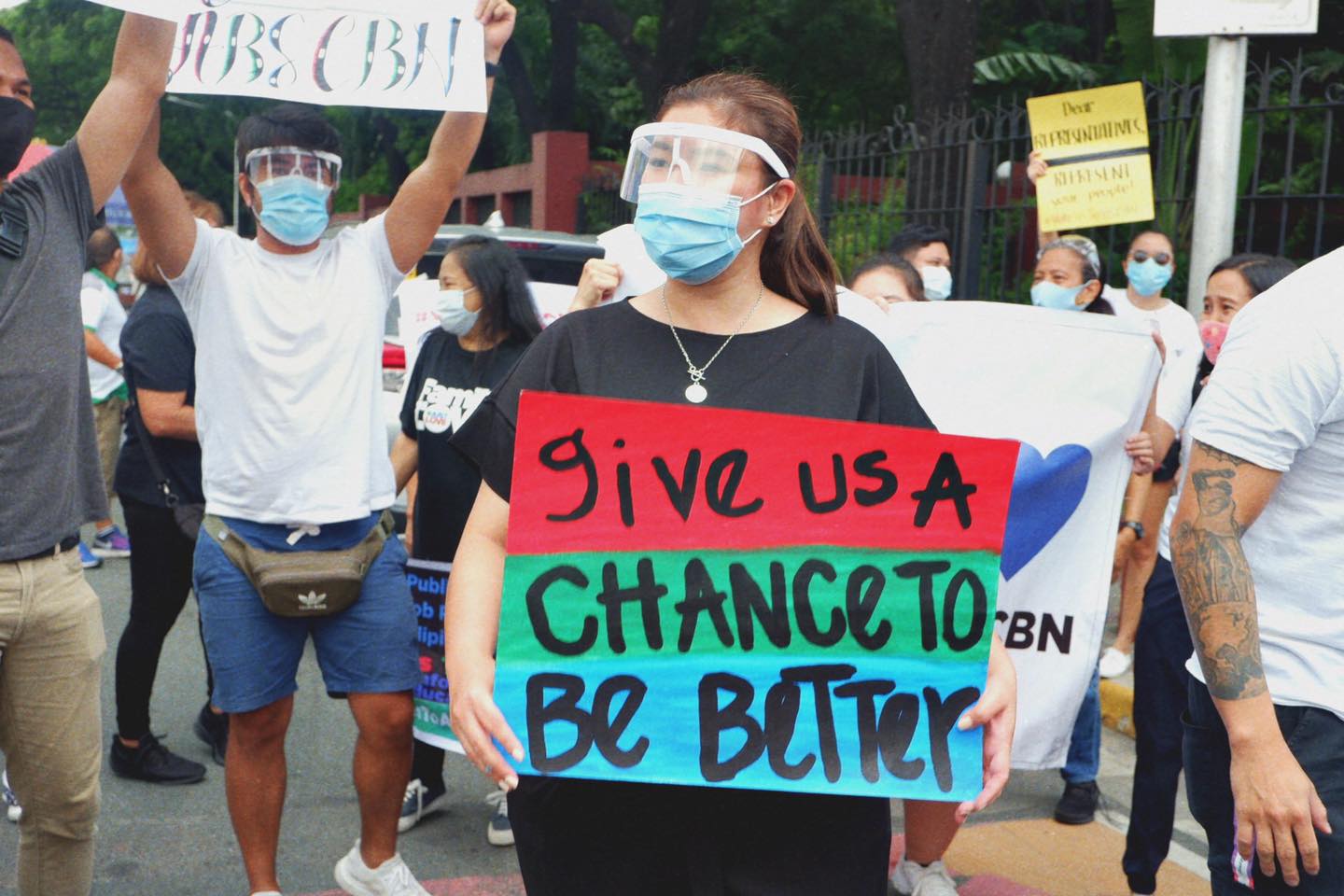 Image credit: Angel Locsin 
She's our beloved Darna on TV, but perhaps Angel Locsin's character's superheroine qualities extend to her IRL. Because in all the challenging events 2020 has put us through, the actress has been there with us, raising millions for various donation and funding projects for healthcare workers of COVID-19 and towns affected by typhoons Rolly & Ulysses.
At the height of the ABS-CBN franchise renewal issue, she was even among the celebrities who stood behind the network in the streets, at one point even calling out fellow celebrities to speak up: "Naiintindihan ko, tayong mga artista, expected na dapat tahimik lang tayo. Dapat sweet lang tayo, dapat neutral para walang kalaban. Pero pag hindi tayo nagsalita, ibig sabihin no'n, kinampihan natin ang mali."
(I understand that we actors are expected to be quiet. We should be sweet, we should be neutral so that we don't make enemies. But if we don't speak, it means we side with what is wrong.)
---
4. SB19 – a rising P-Pop boy group that reached the Billboard charts
---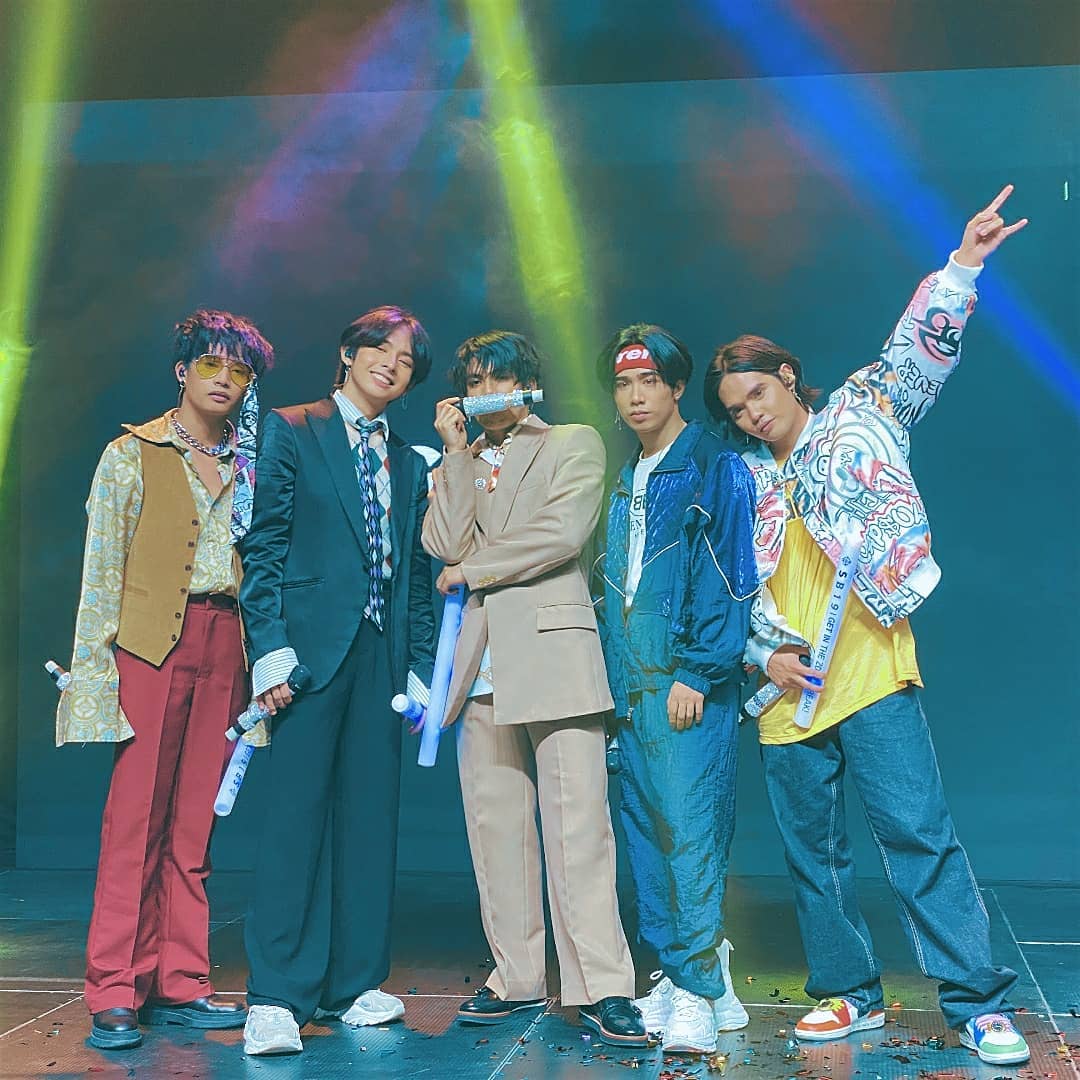 Image credit: @officialsb19  
2020 is indeed the year of SB19, a P-pop group consisting of Sejun, Stell, Josh, Ken, and Justin. For one, they have made it to Billboard's Top Social 50 Artists of 2020, beating out the likes of Blackpink and Billie Ellish. It's a well-deserved feat, as they have consistently placed on the international charts since the release of their first album Get in the Zone in July 2020. In August 2020, they achieved their first highest position on the Billboard Social 50 chart, landing 2nd behind the biggest K-pop group today, BTS.
Fame didn't come easy for the group – they have been around since 2018 but their breakthrough only came in September 2019 when a Filipino fan on Twitter shared a video where the group was practising their dance moves for their song "Go Up".

We're excited to see what's in store for them in the years to come!
---
5. Inka Magnaye – voice artist sensation of the year
---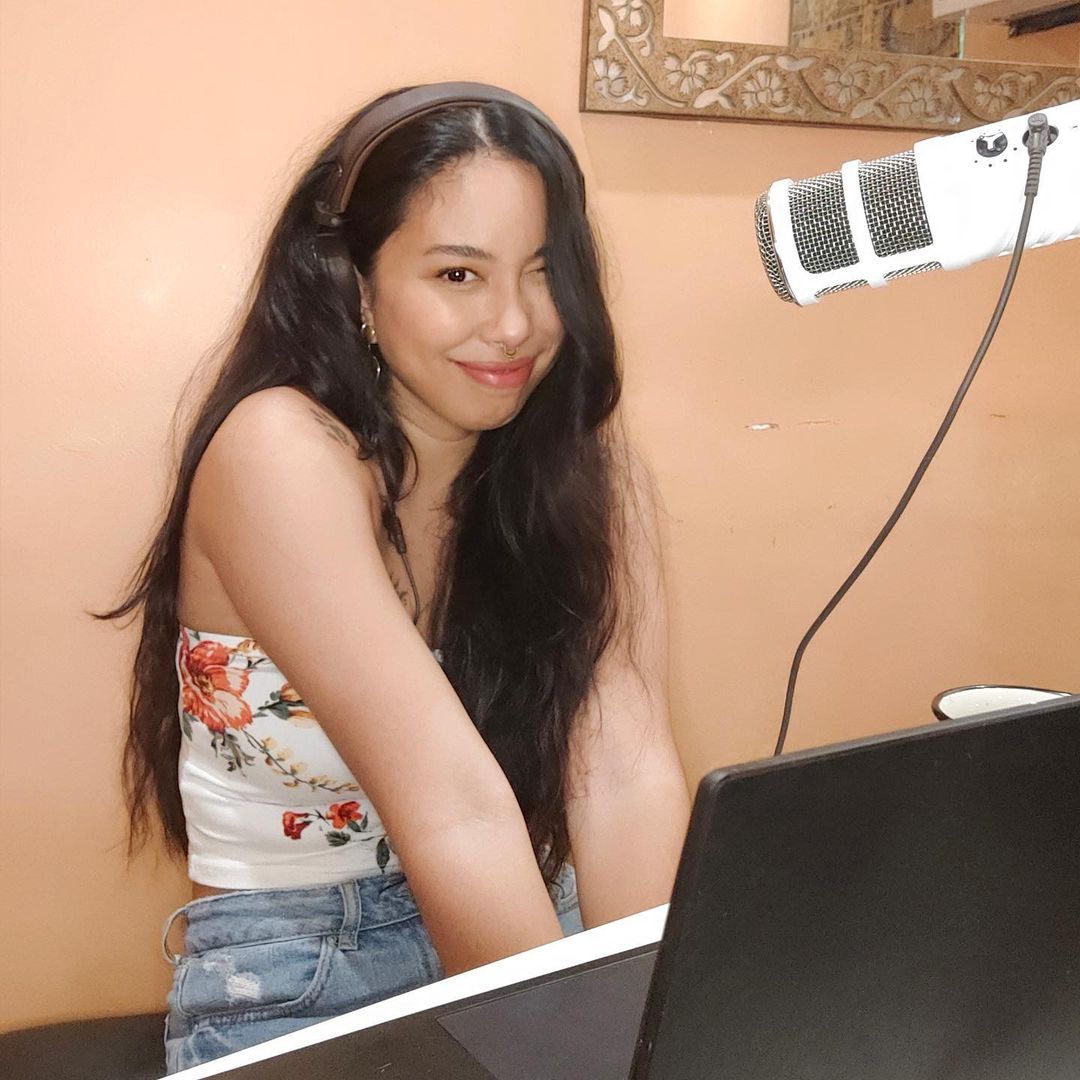 Image credit: @inkamagnaye 
The soothing, feminine voice behind Philippine Airlines's (PAL) familiar in-flight announcements had been a mystery for many travelers until the woman behind the voice became a viral voice artist sensation early this year. 
Inka Magnaye was launched into popularity when her TikTok video with her sample recording of her in-flight announcement voiceovers become viral in May 2020. 

Since then, her newfound popularity has even allowed her to launch her own podcast, Sleeping Pill with Inka. In a tweet, she looked back on the year and shared how she, like Pia Wurtzbach and Kelsey Merritt, had actually predicted her virality. "If you ask all my friends, I told them one by one when the year started that I was going to be a viral voice over talent. And less than a year later, here we are."
---
6. Rabiya Mateo – won Miss Universe Philippines
---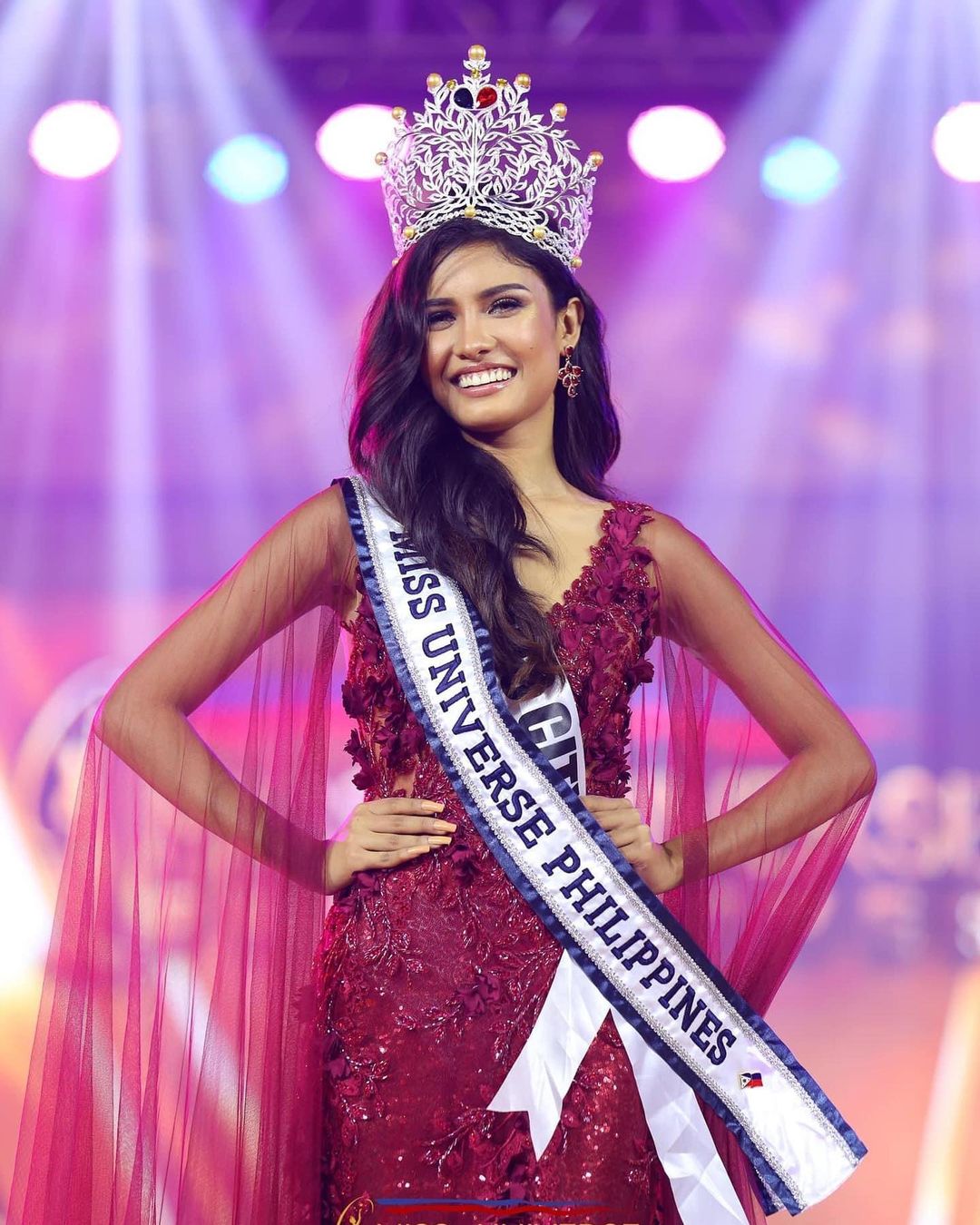 Image credit: @rabiyamateo 
Hosting Miss Universe Philippines was a challenge for organizers due to the pandemic, but when it was finally held last October 2020, 7 months away from its initial date, Rabiya Mateo from Iloilo won the coveted Miss Universe Philippines 2020 title. 
The beauty queen is a licensed physical therapist and graduated cum laude from Iloilo Doctor's College in 2018. As she grew up poor, she considers her college graduation as her "greatest payback." Education has then become a cause she feels strongly about, because according to her introduction video for the Miss Universe Philippines pageant, "with proper knowledge of the things around you, of your purpose in life, and of what you are fighting for, you are going beyond being educated. You become empowered and able to empower others."
Aside from practicing her profession by lecturing at review centers, she's also been a part of the "Feed Me and I Read You" program in Iloilo that educates underprivileged children in Iloilo. 
---
---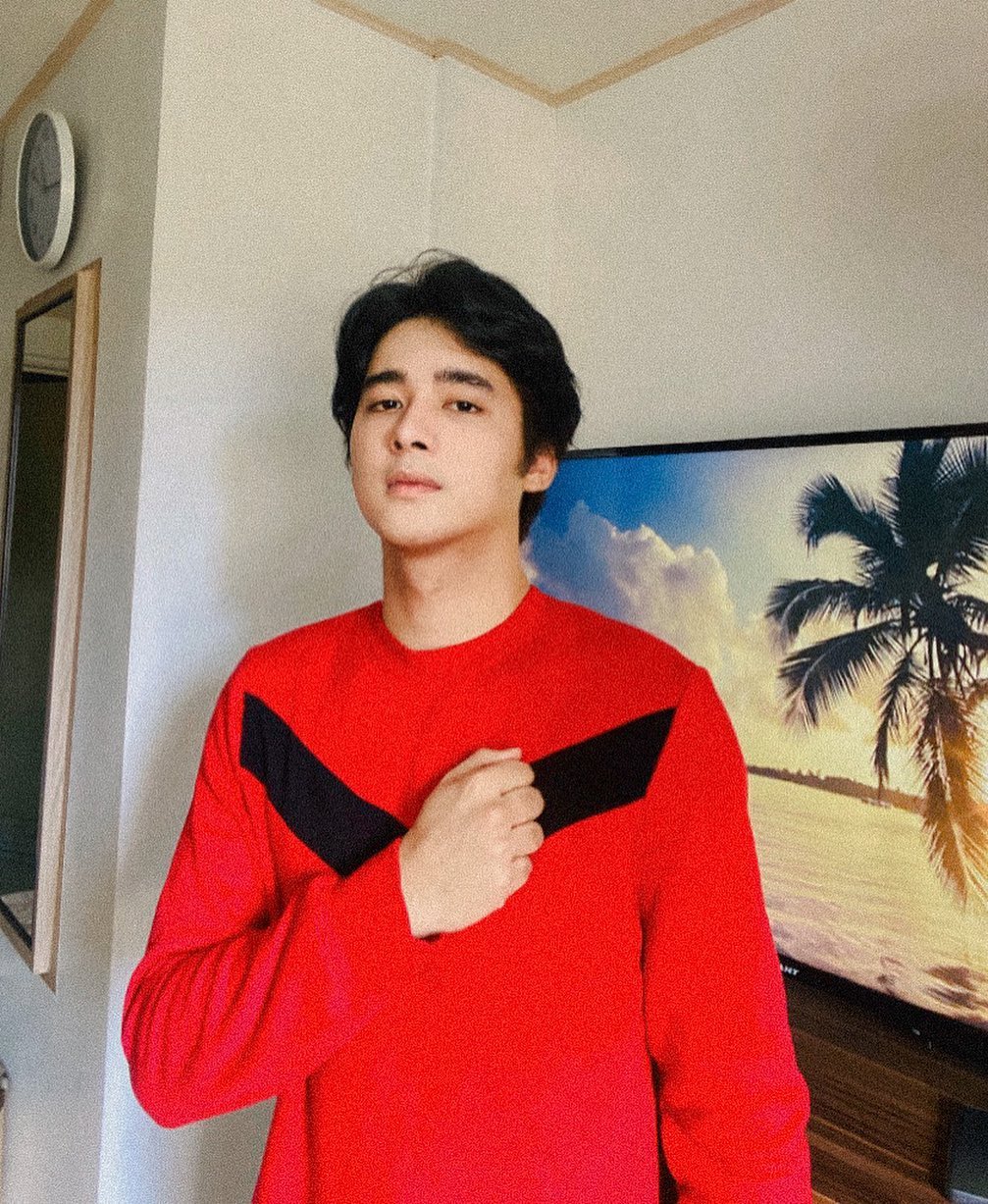 Image credit: @imjcalcantara 
Thanks to the surge of Boy's Love (BL) shows this year, members of the LGBTQ+ community have been given more representation in popular culture. And if there's one Filipino actor from the BL genre to watch out for, it's the boyish-looking JC Alcantara who's garnered attention this year for starring in the successful online BL series Hello, Stranger, set in the era of quarantine. 
He played the role of a nerdy student, Mico, alongside Tony Labrusca, who played as the basketball player Xavier. On starring in a BL series, he believes that playing the role of Mico is giving a voice to the community.  "Tsaka kaya ko tinanggap din 'to para din sa LGBTQIA, para maging boses nila. Dala-dala mo 'yong bandera nila, and mapasaya mo sila sa ganitong role." (Moreover, the reason why I accepted this [the role] is for the LGBTQIA [community], to be their voice. You're carrying their banner, and [you can] make them happy because of this role.)
Just a few years ago, the actor was still dreaming of making it big as an actor in the Philippines. Hailing from Nueva Ecija, he would take the long commute from the province to Metro Manila just to attend auditions. Today, his rising stardom has found him owning a new car, and he is looking forward to bringing his family to Manila soon. 
---
8. Hidilyn Diaz – bagged 3 gold medals in the Roma World Cup
---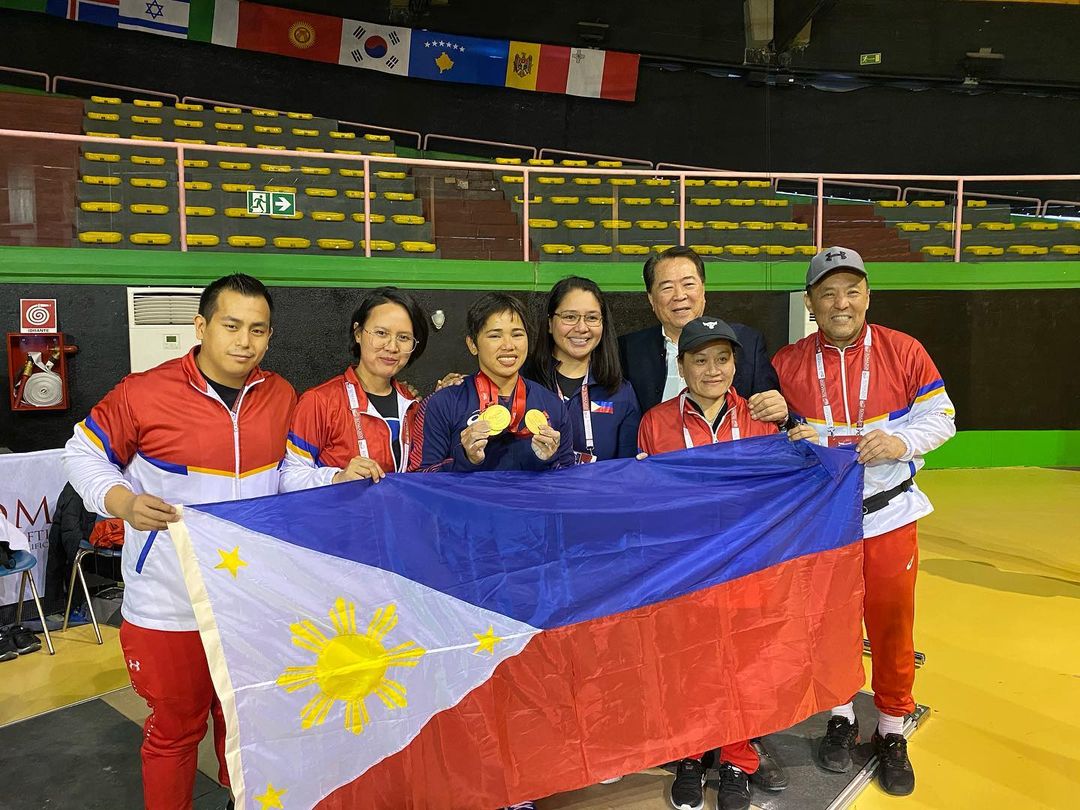 Image credit: @hidilyndiaz
Weightlifter Hidilyn Diaz, the first Filipina who won an silver Olympic medal, is still unstoppable as she prepares to bag the gold in the upcoming 2021 Tokyo Olympics, which might be her last. 
Diaz first had a taste of the world's biggest tournament for athletes during the 2008 Beijing Olympics. She placed 11th out of 12 weightlifters back then, only to emerge as the silver medalist eight years after in the Rio 2016 Olympics. 
Before the lockdowns, she brought home 3 golds from the 2020 Roma World Cup held in January 2020. And even though most sporting events have been cancelled this year, our weightlifting queen still slayed – taking first place at the 59kg category of the online Oceania Weightlifting Federation Eleiko Email International Lifters Tournament in July 2020. 
"I'm still continuing this journey towards the Olympics because I believe that I can win. I believe that God has a plan for me . . . I believe that I will win at the Olympic Games for the Philippines," she said with an interview with the Olympic Channel.
---
9. Macoy Dubs – became an internet sensation with his Aunt Julie persona
---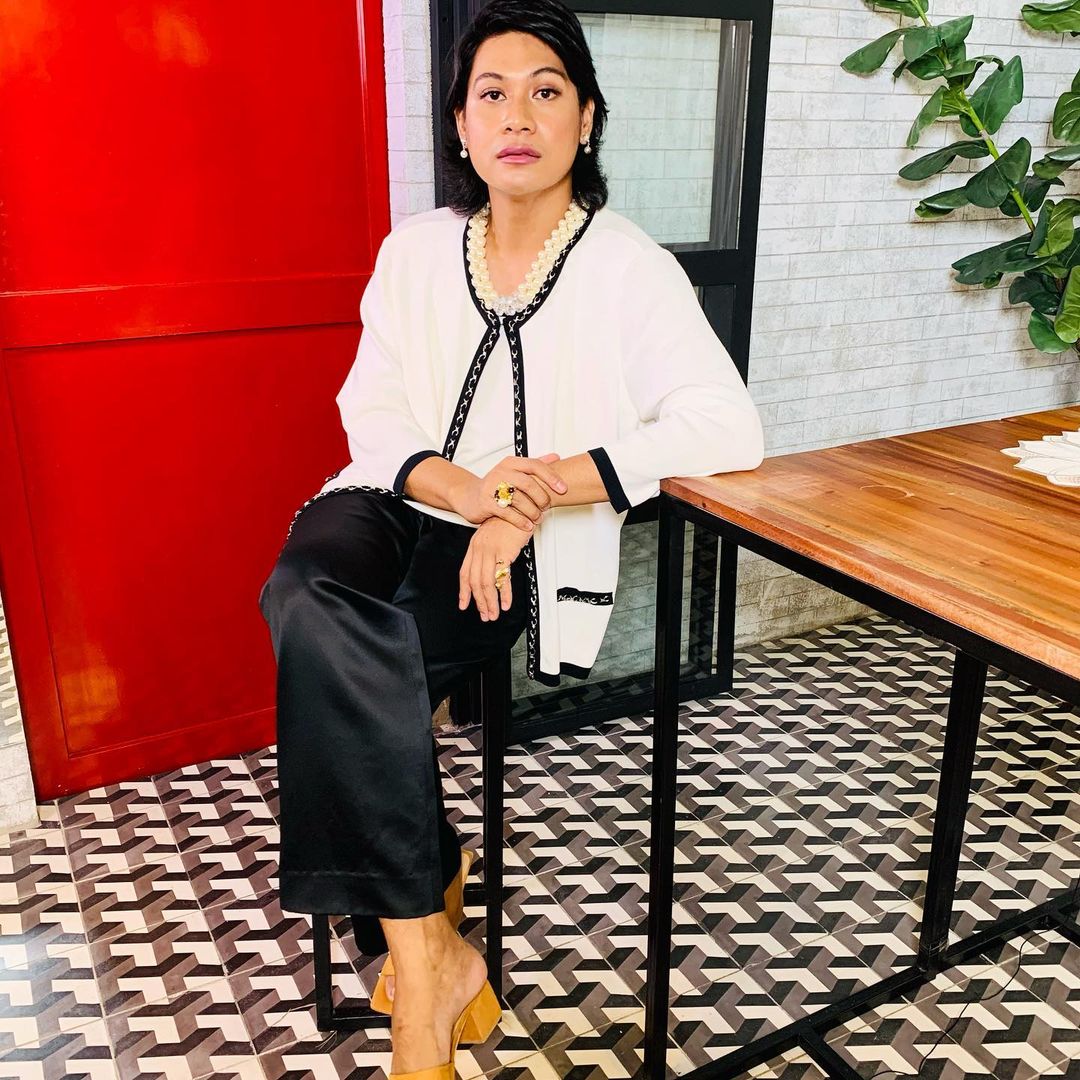 Macoy Dubs as Auntie Julie
Image credit: @macoydubs
Mark Averilla, or also known as the sosyal tita Aunt Julie, has truly captured the spirit of the Internet in 2020. First gaining popularity in 2018 through his funny Tagalog dubs of popular movies such as Mean Girls and The Devil Wears Prada, he was further launched into stardom when his alter ego Aunt Julie, a pearl-wearing alumna from Poveda who loves to socialize with her fellow amigas at a Mary Grace cafe, was introduced to social media in August 2020.  
He said in an interview with ANC that he actually hadn't planned for Aunt Julie to become an internet personality: "Nag-TikTok lang ako nung Friday. Wala akong intensyon na gawin siyang persona. Until such time na ang daming nag-retweet ng tweet ko. Dun ko na-realize na persona na pala si Auntie Julie, so gumawa na ako ng mga skits with her character."

(I just used TikTok last Friday. I didn't intend to make her a persona[,] until a lot of people retweeted my tweet [that included a skit where I played as Aunt Julie]. That's when I realized that Auntie Julie has become a persona, so I made skits with her character.)

But aside from entertaining Filipinos, the social media star doesn't shy away from airing his opinions on matters of politics and cultural phenomena such as the concept of cancel culture. 
Before his popularity, he'd actually foreseen a few years ago in 2018 that he would become a popular comedian sought after by TV shows. "[The] day will come where you'll see me on TV as one of the sought after comedians. It'll happen and I'm sure of it," he posted on Facebook in September 2018. Today, it has indeed become a dream come true. 
---
10. Frontliners – made the fight against COVID-19 possible
---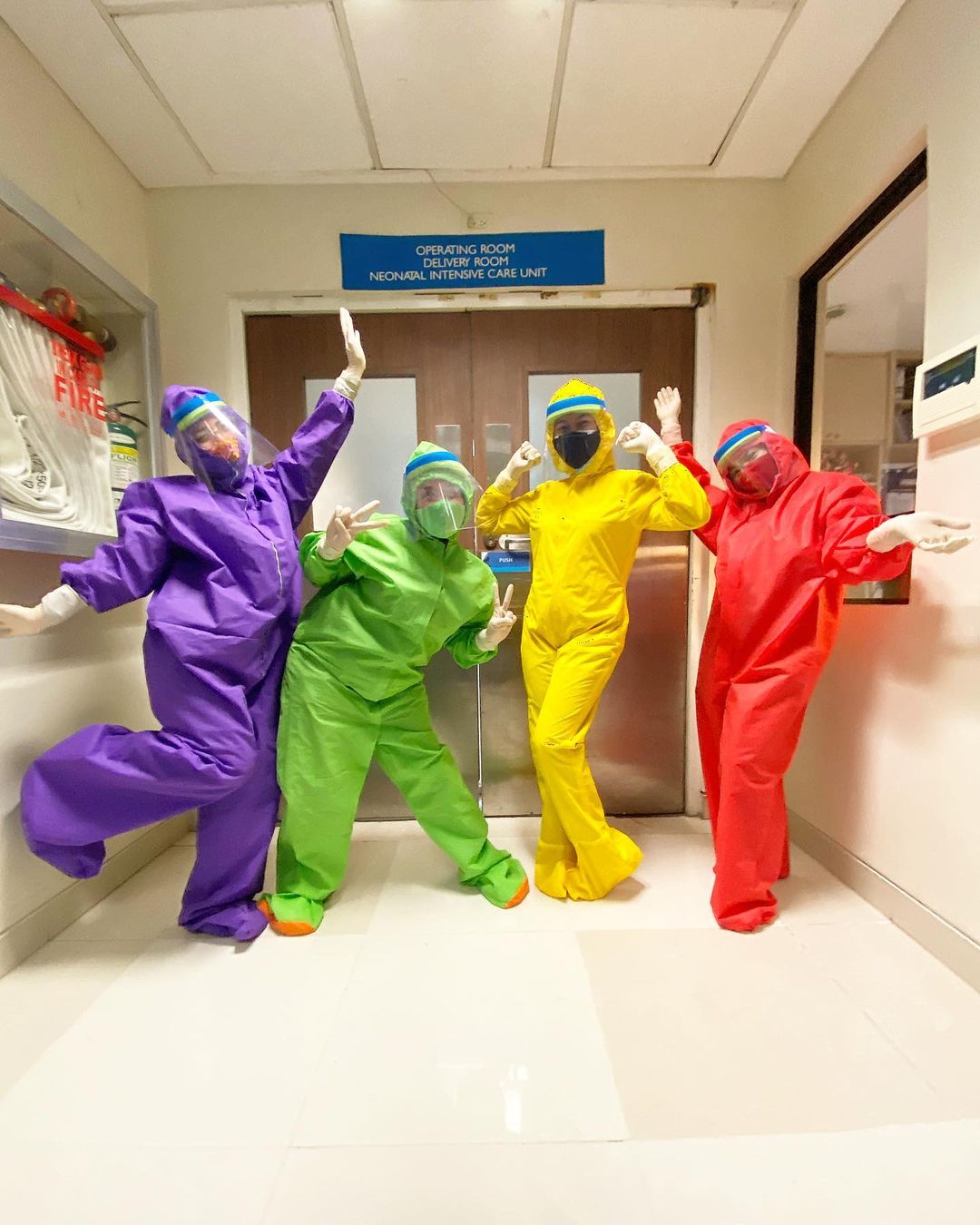 Image credit: @senoritoaidz
The Philippines continues the fight against COVID-19 with about 460,000 total cases as of writing. This fight wouldn't be possible without our healthcare workers, about 12,000 of whom have tested positive for the virus, and at least 75 unfortunately passing away. 
Through the combination of their medical expertise with hard work, compassion, and persistence, our healthcare workers have indeed shown the extent to which medicine and the best of human values can pull us through a global health emergency. 
---
Filipinos who've have been our beacons of hope this year
---
Welcoming the new year of 2021 is indeed going to be different after everything that COVID-19 and other life-changing events in 2020 have put us through.

But these inspiring Filipinos of 2020 have been living reminders that there's always room for happiness, hope, and dreams, even in the most trying times. 
Also check out:
---
Cover image adapted from: @macoydubs, @rabiyamateo, Vico Sotto
Get more stories like this!
Drop us your email so you won't miss the latest news.