SB19 is P-Pop's answer to BTS, EXO, and GOT7
---
If you're a K-pop fan who's looking for a way to support local bands, you might want to hit pause on those K-pop MVs and streaming playlists. Because SB19, a boy band that debuted in 2018 under Korean entertainment company ShowBT, has been making a name for themselves and gaining some well-deserved viral attention with their different songs and music videos from "Go Up" to "Alab".
And there's a good reason their Twitter account was the most-mentioned in the Philippines for 2020 – from their synchronized dancing to their love for their fans, here're 12 reasons why you should hop on the SB19 stan train with your fellow Filipinos.
---
1. SB19's synchronized dance moves
---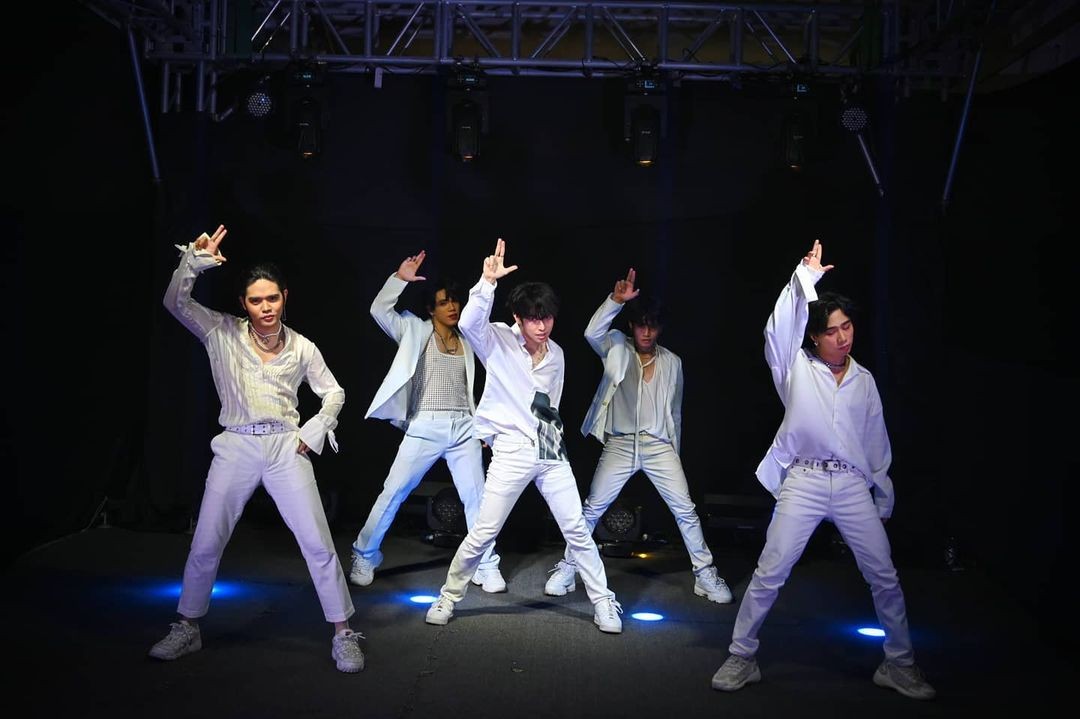 Image credit: @officialsb19
Dancing may be a prerequisite for any pop band, but the boys' Korean training brings them to a different level. After all, SB19's flawlessly synchronized dancing is what made them a viral sensation last year.
We stan K-pop groups because they have their dance moves down pat. So if you want the same knife-like synchronization you can see in the MVs of Seventeen or Infinite, check out SB19.
---
2. Each member has his own individual talent
---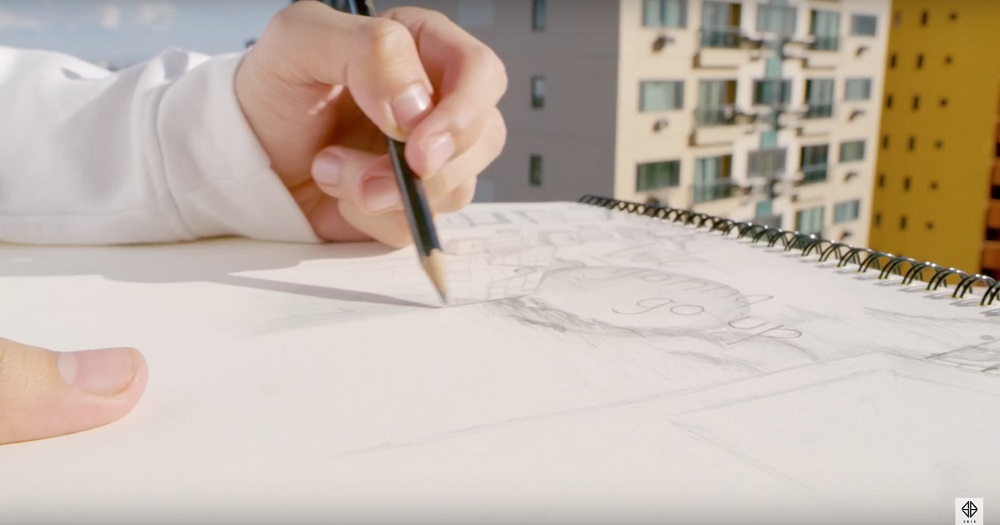 Mystery solved: it was Justin drawing for the music video of Go Up!
Image adapted from: SB19 Official
Aside from slaying it as a group, the members have their individual talents too. Leader and main rapper Sejun is a songwriter and producer who composed his own rap solo, Unang Hakbang.
Lead dancer Stell is great at doing impressions of celebrities, such as Janno Gibbs. He's also a talented choreographer and dancer. He and fellow member Josh used to do dance covers in a group named SE-EON, and if the 7 competitions they won were anything to go by, they must have been really good.
Multi-talented Ken, the group's main dancer, is well-known for both his dancing and song covers that are uploaded on Youtube.
Last but not least, group bunso (youngest member) Justin does traditional and digital drawing. In fact, he was shown drawing in the "Go Up" music video.
---
3. Atin 'to? A'TIN 'to!
---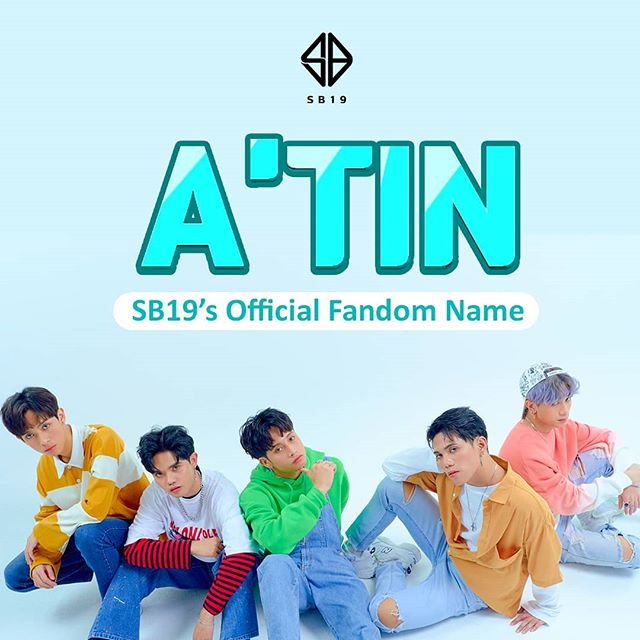 Image credit: @officialsb19
Just like any K-pop group, SB19 has an official name for their fandom – A'TIN. Pronounced as 18, the name was chosen to show that just like how 18 comes before 19, A'TIN comes before SB19. Without the fans, the group wouldn't be where they are today.
The name is also a play on the Filipino word atin (ours), because according to them, their success is just as much their fans' as it is theirs.
---
4. Support local and original OPM content
---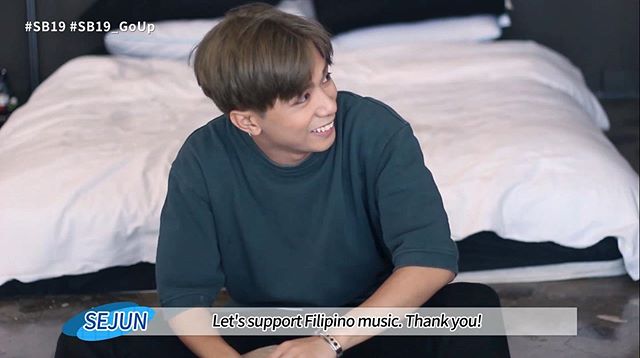 Image credit: @officialsb19
Original Pinoy Music, or OPM, has been around for so long that you'd think you've heard and seen everything by now, but SB19 has managed to bring something new to the table.
OPM has its own mellow kind of pop, but SB19 adapts K-pop's brand of catchy and danceable beats and combines it with uplifting and meaningful Filipino lyrics.
---
5. Slaying Twitter trends
---

Image credit: @ChartsSb19
There's a good reason SB19's Twitter account is the most-mentioned in the Philippines for 2020. Ever since they started going viral in 2018, SB19 has trended for a multitude of reasons, from FB lives to mall shows and events.
On some days, they even dominate the majority of the Twitter trends in the Philippines. Birthday hashtags and taglines for the members never fail to trend too.
Whether you're looking at Twitter's Philippine trends or Worldwide trends, you're bound to see at least one K-pop-related hashtag, and SB19 is following well in those footsteps.
---
6. Racking up millions of Youtube views
---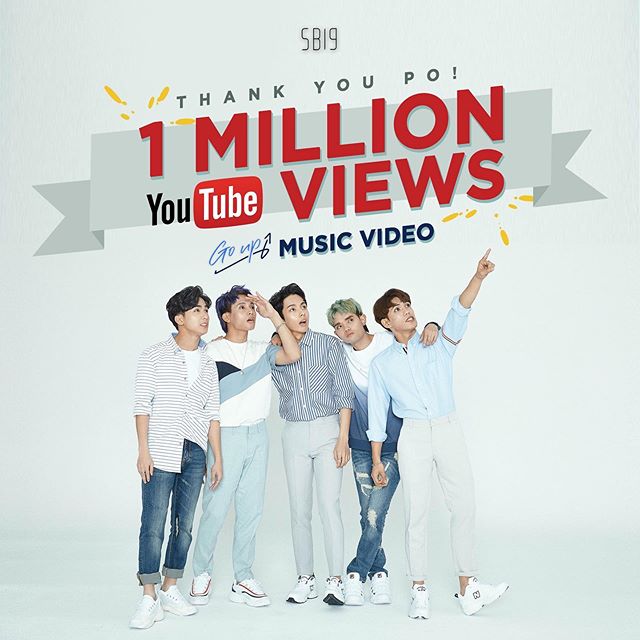 Back when SB19 hit 1 million YouTube views for their "Go Up" MV
Image credit: @officialsb19
Local boy bands are lucky to reach 200K YouTube views in 2 months. But SB19 is truly next level, as they can hit that amount with just one video, with a total of 75.8 million views on their channel to date. The boys' popularity is growing at an exceptional rate, and with that comes a flood of new fans.
You can't call them a one-hit-wonder, either – their first music video, "Tilaluha", has over 2.1 million views, while their "Go Up" dance practice is at 4.3 million. And though they upload a video almost every week, the views don't falter and gain tens of thousands of views within the day. Their most recent MV, "Hanggang Sa Huli", is already at 2.1 million views!
---
7. 4 years of training
---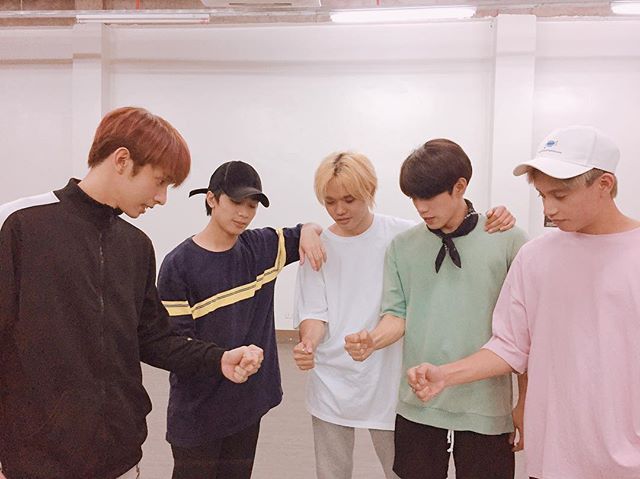 Image credit: @officialsb19
In a world of autotune, instant fame, and family dynasties in showbiz, SB19 is a refreshingly talented group who dedicated 4 years of training to perfect their craft.
Not only is 4 years a long time to be training by our standards, but they also trained under a Korean entertainment company. That means rigorous training, months of perfecting the same choreography, and rehearsing those vocals 'til their live performances are just as good as their studio versions. With that, no one can say that their success wasn't hard-won.
---
8. Fragile masculinity who?
---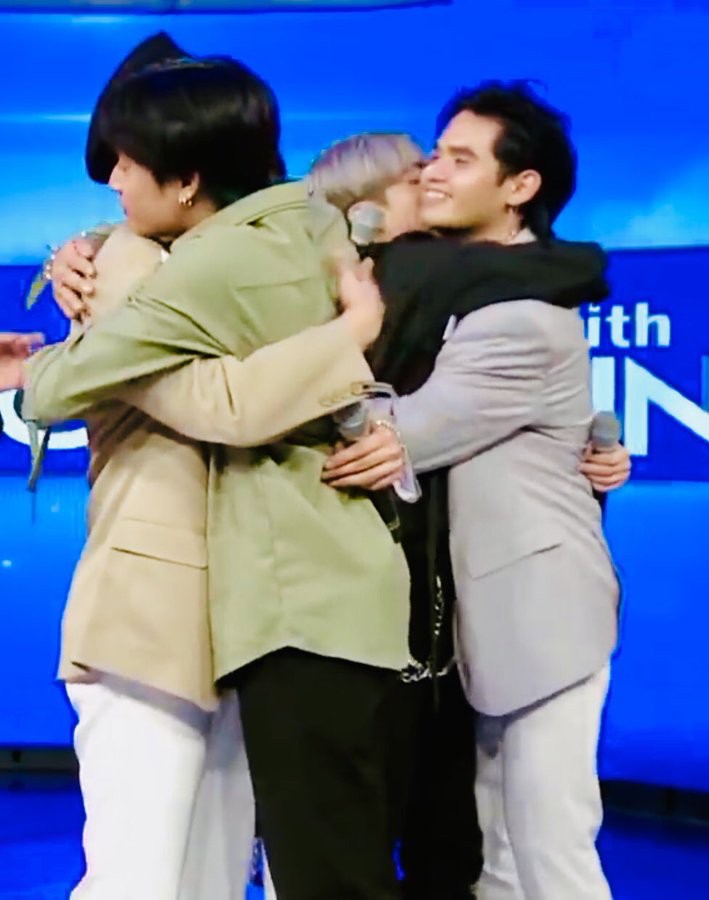 Image credit: @esuuubii
Working in the entertainment industry can be stressful, no matter which country you're in. Fortunately these boys have each other, and they're not afraid to show it. Their hugs and hand-holding can rival the touchiness and affection of male K-pop idols, and that has spurred many fans to "ship" their favourite members together.
Even behind the scenes, the members have each others' backs. They proudly revealed their SB Circle during an interview, a practice where they all hold hands in a circle, give each person a chance to talk out their feelings, and hug each other afterwards with words of affirmation.
---
9. They hold concerts for free
---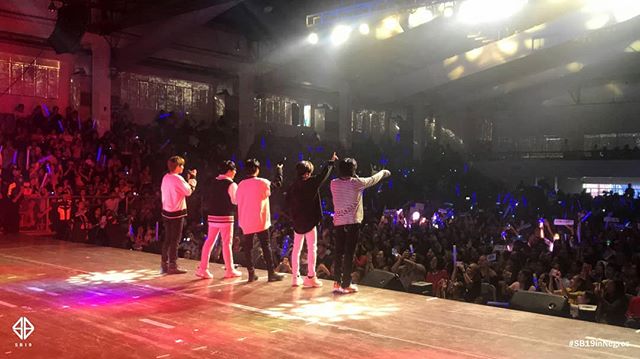 Image credit: @officialsb19
Nothing beats seeing your favorite artists perform live – and they're doing it for free! SB19 constantly thanks their fans for all their success, and they're giving back by holding free concerts all around the country. This started back in December 2019 and was still ongoing till the pandemic temporarily put these on hold.
Aside from that, they also did a School Attack event where they went to different schools and universities to perform for free. All the schools had to do is submit a form and SB19 will be game to perform any time, anywhere.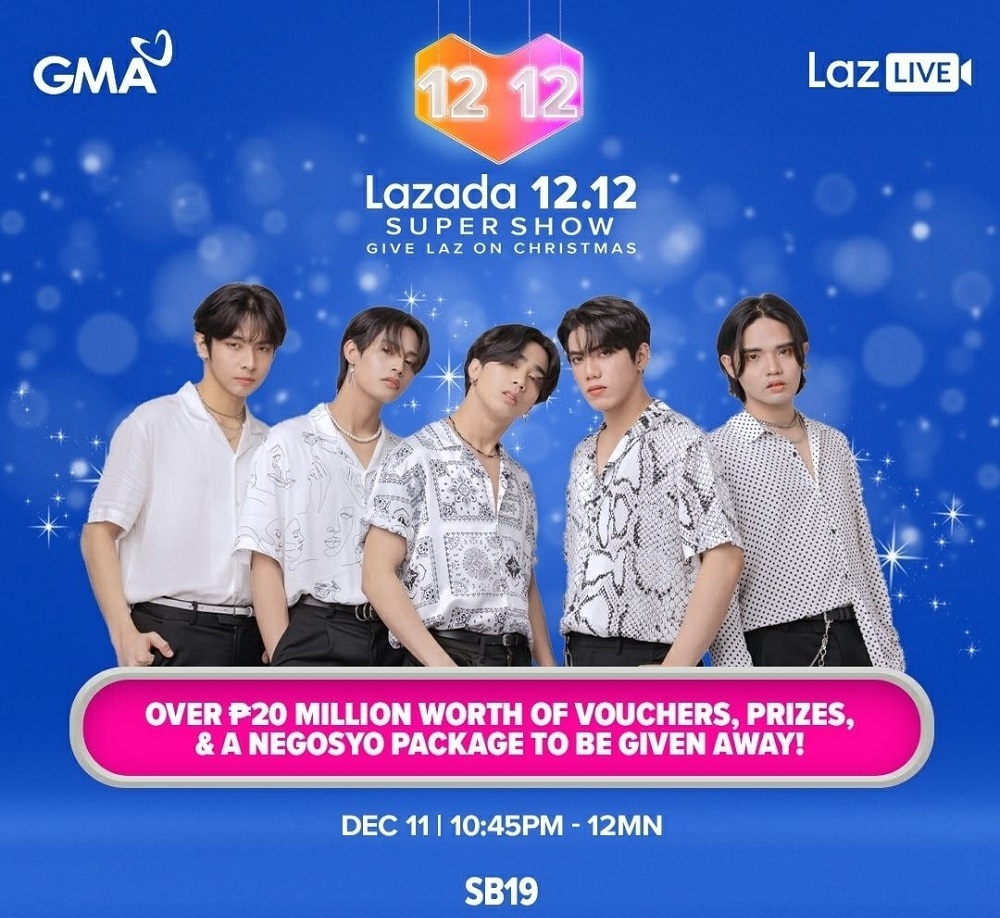 Image credit: SB19 and Lazada
These days, they've been making a comeback on online concerts – and will even be performing at tomorrow's Lazada 12.12 Super Show that's free to watch online.
---
10. Get to know them on reality shows
---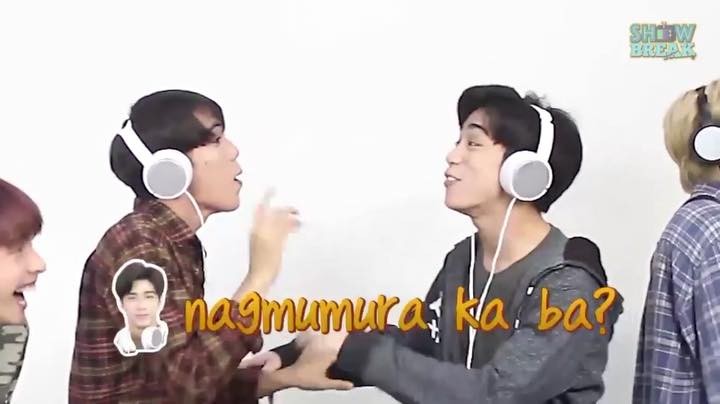 Image credit: @officialsb19
It's undeniable how cool and talented the boys are on stage, but there's a different side to them behind the scenes. The band regularly uploads their own reality shows onto Youtube, such as the game series Sinong Batak, acting series Sinong Bida, and variety show SHOW BREAK, where they do fun activities and challenges as a group.
---
11. The first Filipino lightstick
---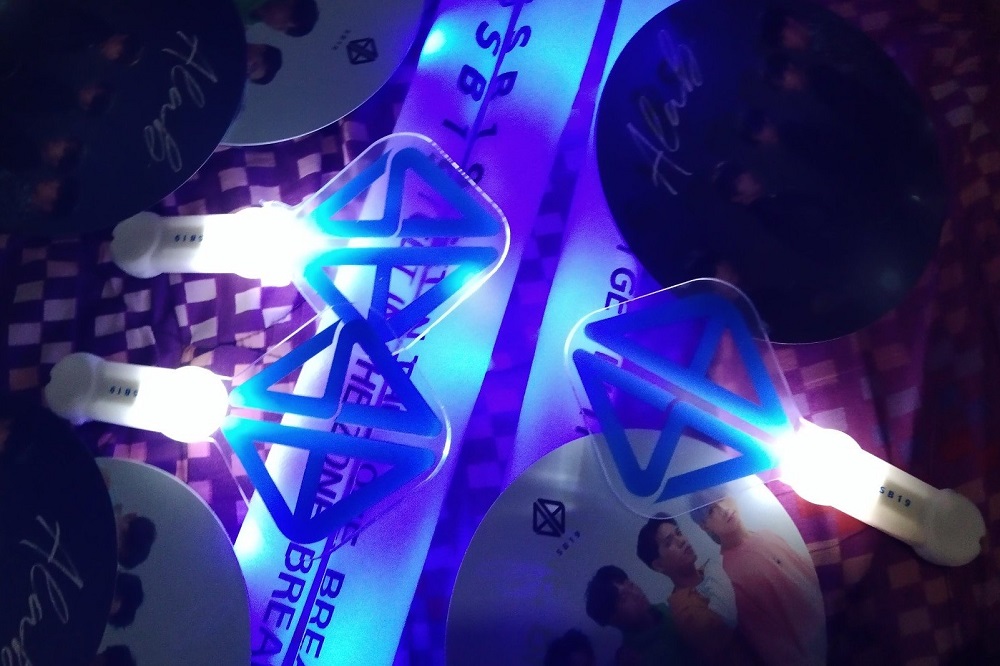 Image adapted from @wwi29wnwk
It's common for Korean idols and singers to release fan merchandise and lightsticks, but in the Philippines, it's rare. Thankfully, SB19 has adopted this Korean trend and recently released their own line of official merch that you can buy online.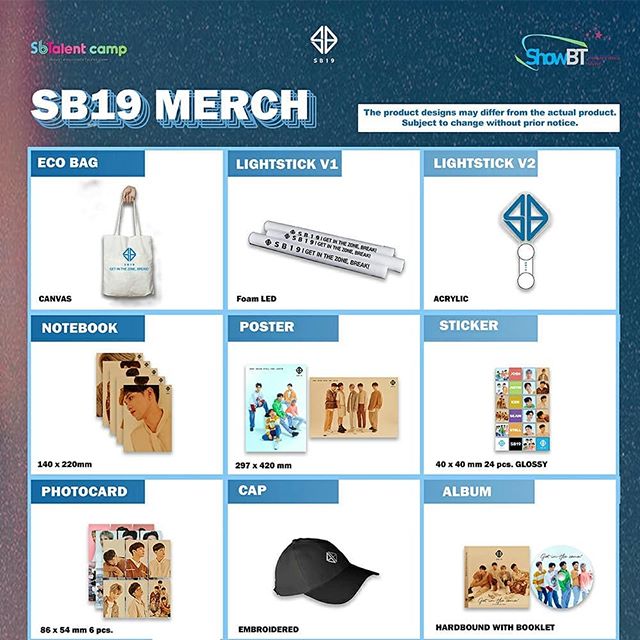 Image credit: @officialsb19
They've got everything from cellphone grips at P255 (~USD5.30) to photocards from P160 (~USD3.33) per set, and even two versions of their own lightstick – a simple foam LED one for P100 (~USD2.08), and an acrylic one of the group's logo for P650 (~USD13.52).
---
12. They celebrate everything with their fans
---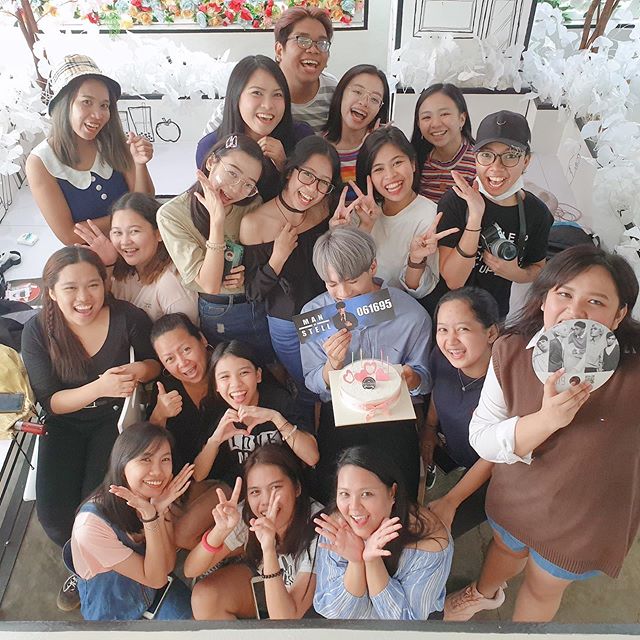 Image credit: @officialsb19
Fans love their idols, and the most precious part about stanning is when your idols love you back. There is no doubt how grateful SB19 is for their fans as they mention it all the time, and these words aren't just lip service.
They thank their fans with the sweetest actions, such as writing them handwritten notes whenever a milestone is accomplished, and holding fanmeets and mall shows for free or at a low price. They never fail to celebrate birthdays with their fans too – going above and beyond for their supporters, makes them enjoy a blessed fandom.
---
SB19, the boy group to stan
---
Those who've just caught wind of SB19 this year because of their latest album Get In The Zone aren't too late, because the boys will have a lot more to show new fans in future.
SB19 proves that talent, good attitude, and quality content are not too much to ask for from one group. Over time, it's exciting to see how much further the group can get, and there's no better way to keep tabs than to stan them.
Also check out:
---
Cover image adapted from @officialsb19, @officialsb19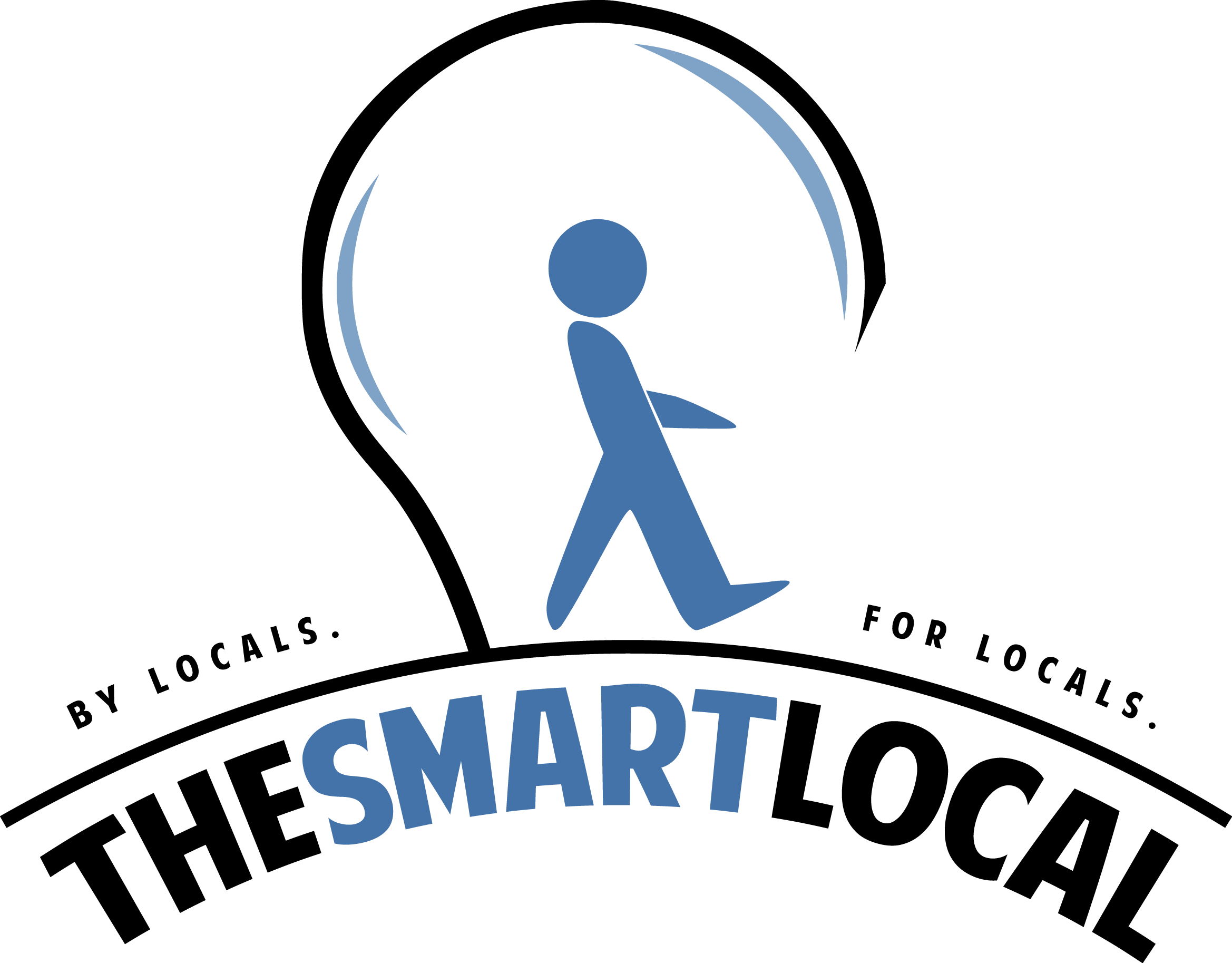 Drop us your email so you won't miss the latest news.