Filipino personalities who made headlines in 2021
---
2021 has been a year when we've started to see the light at the end of the tunnel after all that happened in 2020. Along with the rest of the world, we started rolling out our vaccines against Covid-19, and various Filipinos, from sportspeople to animators to journalists, have made history in the global spotlight.
Below, we take a look back at some Filipino personalities who made well-deserved headlines this year. From Dr. Gerardo "Gap" Legaspi to Jeyrick "Carrot Man" Sigmaton, here are the people who inspired us that even in the hardest of times, the unexpected can be possible.
---
1. Dr. Gerardo "Gap" Legaspi – first recipient of a Covid-19 vaccine
---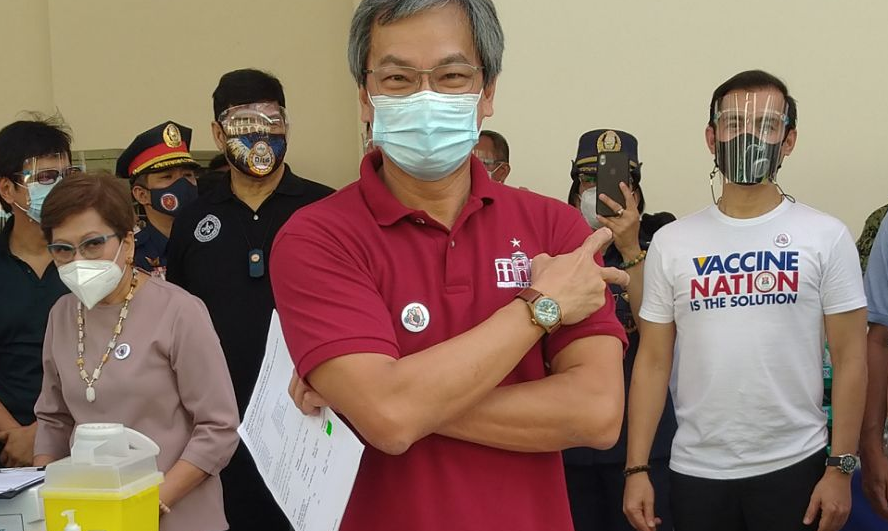 Image adapted from: Department of Health (Philippines)

The early months of 2021 saw us with more optimism, as the first batch of  Covid-19 vaccines was beginning to be delivered around the world.
Our official vaccine rollout started on 1st March, with Dr. Gerardo "Gap" Legaspi, Director of the University of the Philippines-Philippine General Hospital (PGH) and a renowned neurosurgeon, as the first official recipient of a Covid-19 vaccine.
Despite vaccine hesitancy among some at that time, he, among other medical frontliners, encouraged the public to trust the scientific facts about the vaccines. Fast forward to the end of 2021, thankfully, about 40 million Filipinos have now been fully vaccinated.
---
2. Kajo Baldisimo & Budjette Tan – creators of Trese
---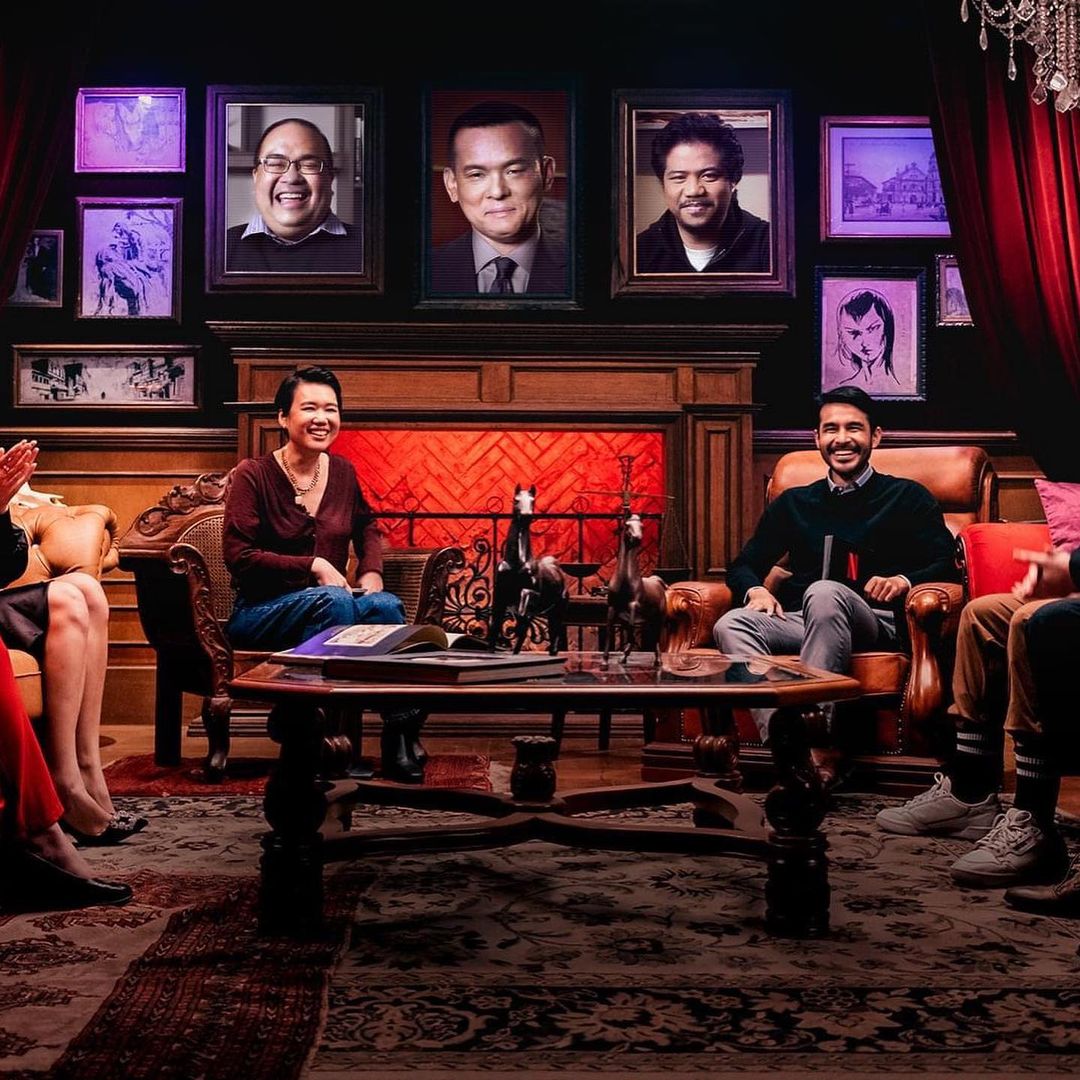 Budjette Tan (upper left) & Kajo Baldisimo (upper right) on Trese After Dark
Image credit: @budjette
From first being produced as a photocopied comic series sold locally, Kajo Baldisimo and Budjette Tan's Trese has proven that imagination can make the seemingly impossible possible. Baldisimo, an illustrator, and Budjette Tan, a writer, already had careers in advertising back in 2005, but they decided to set aside time to create a monthly comic book that would become their passion project Trese. 
Today, its adaptation has premiered on Netflix as a 6-episode series featuring the adventures of Alexandra Trese as she solves supernatural cases amidst the modern Metro Manila.
Its adaptation wasn't without a star-studded cast, with Liza Soberano as the Tagalog-speaking voice behind the Tagalog version of Alexandra Trese and Filipino-Canadian actress Shay Mitchell, who has starred in Pretty Little Liars, as Alexandra's English counterpart.
---
3. Alamat – debuted in February as a P-Pop group representing various Philippine regions
---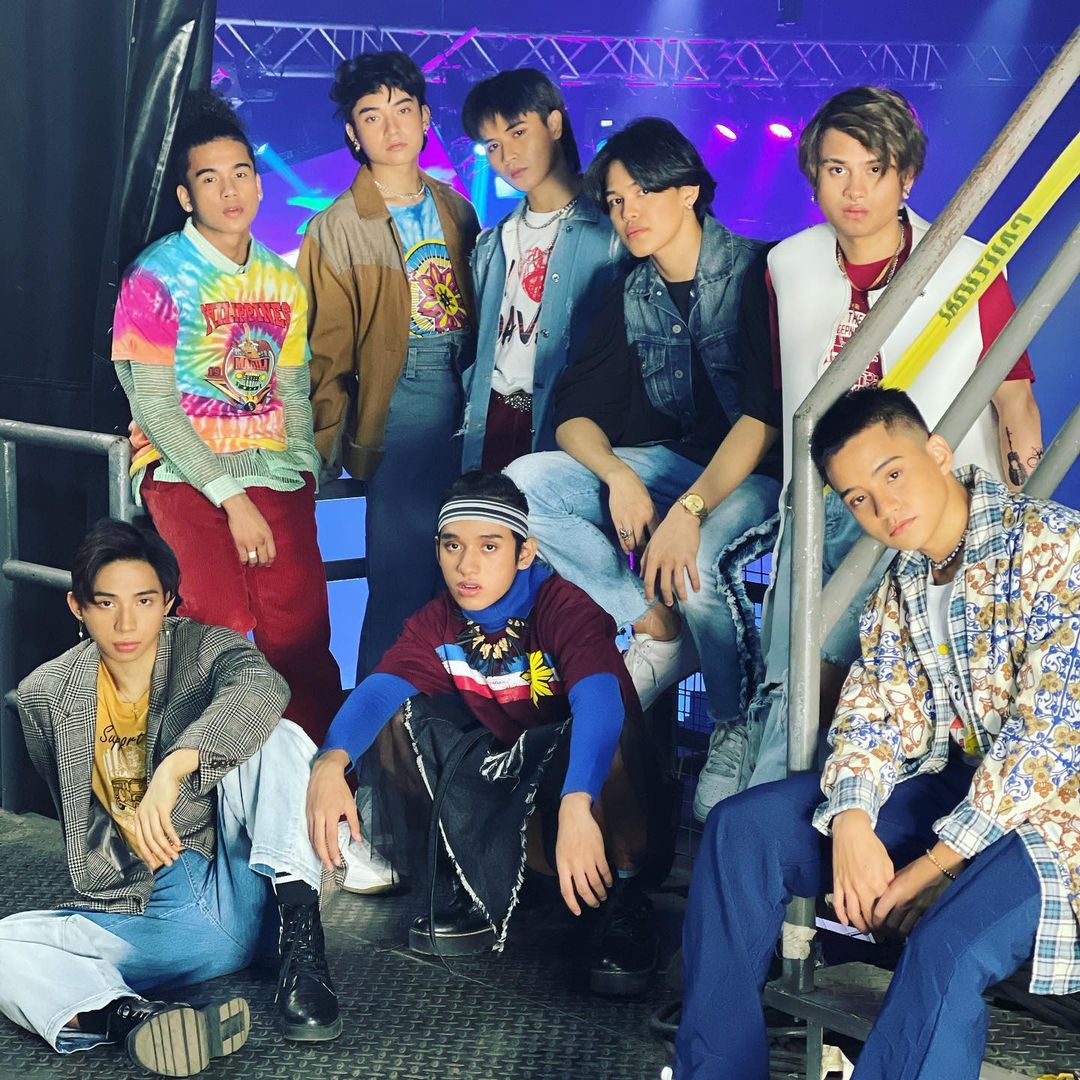 Image credit: @alamat_official
Getting into local cultures doesn't have to be purely academic, as proven by Alamat, an 8-member P-Pop boy group consisting of Taneo, Mo, Tomas, R-ji, Valfer, Alas, Gami and Jao. After debuting in February 2021 with their first single "kbye," the group set out to promote the richness of Philippine cultures, aside from showcasing their talents to sing and dance.
For instance, they sing in different languages and also wear colorful streetwear inspired by their hometowns' traditions. They now have 3 singles and music videos, filled with local symbols and motifs, under their belt.
---
4. Hidilyn Diaz – won the Philippines' first Olympic gold
---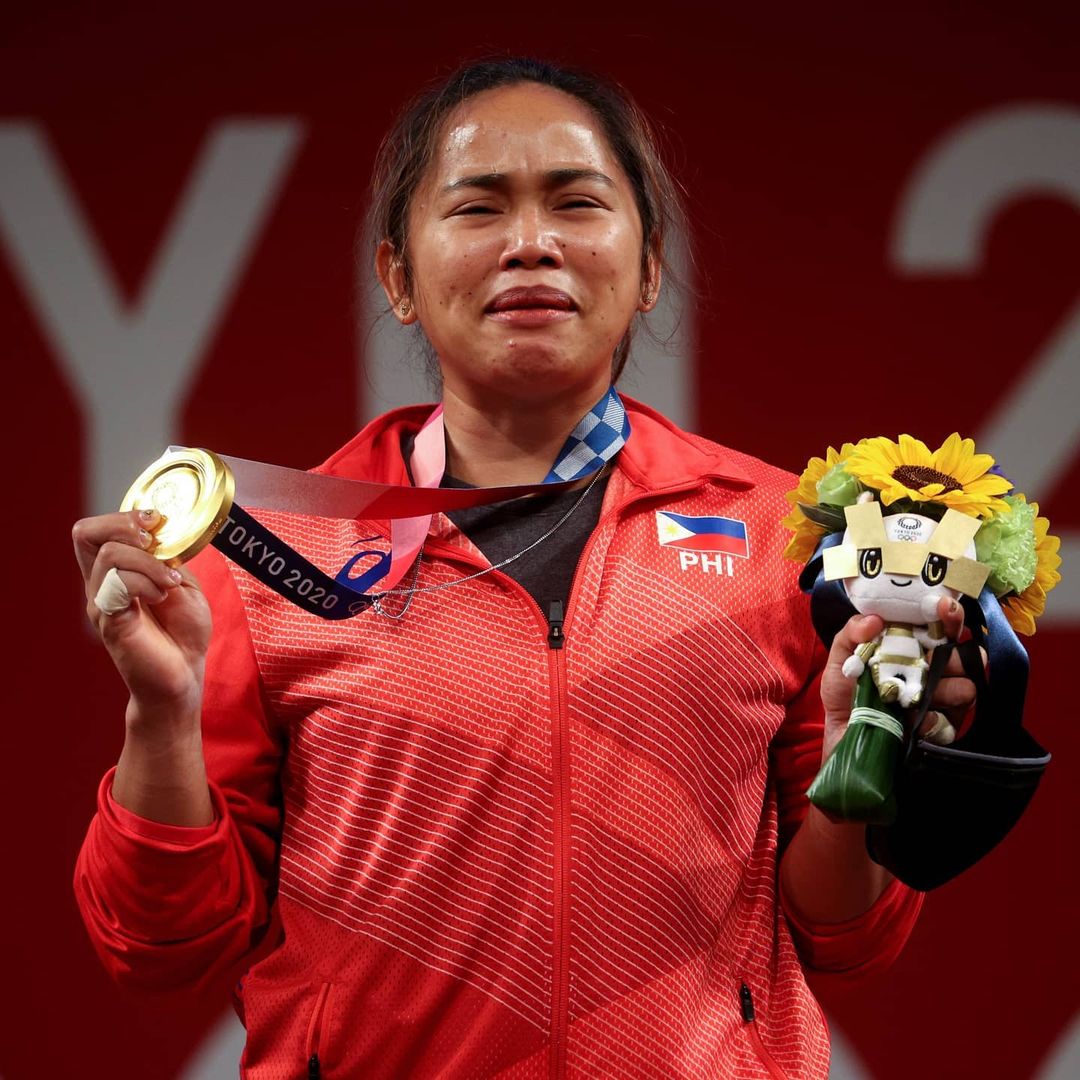 Image credit: @tokyo2020
Hidilyn Diaz ended our struggle to win an Olympic gold for almost a century at the Tokyo 2020 Olympics, where she triumphed over China's Liao Qiuyun and Kazakhstan's Zulfiya Chinshanlo in the women's 55kg weightlifting category.
Diaz had to make her way up from the bottom before her historic win, though. When she was starting as an Olympian weightlifter, for instance, she only ranked second last at the 2008 Summer Olympics. She also did not finish her run at the 2012 London Olympics after her unsuccessful clean and jerk attempts. Her Olympic win indeed shows, as cliched as it may sound, that winners aren't necessarily those who can't fail, but those who strive hard to improve themselves.
---
5. Margielyn Didal – won the hearts of netizens with her positivity
---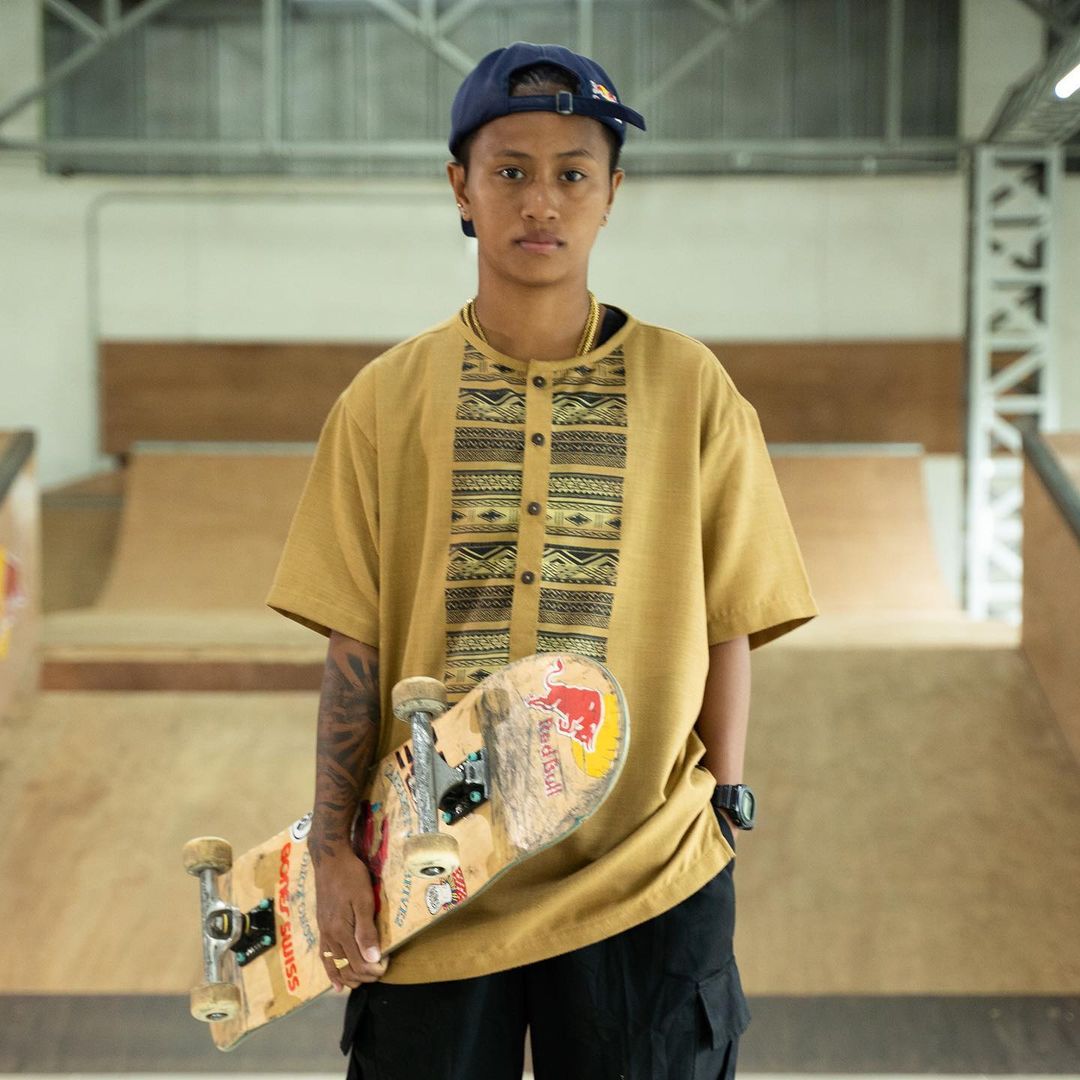 Image credit: @margielyndidal
While Margielyn Didal didn't win at the 2020 Tokyo Olympics' skateboarding event after ending up as a 7th placer, she has proven that her radiating sportsmanship can win the hearts of spectators from around the world instead.
Besides her positive attitude at the Olympics, Didal has become a source of inspiration among young Filipinos this year for many reasons as well. Like Diaz, she didn't always have access to resources, as she does not come from a privileged family. During her early days of skateboarding, she even had to borrow her equipment. She also was roaming streets in Cebu as a vendor and to sell newspapers, until she eventually found her community with the skateboarders in her town.
Since then, the skateboarder has traveled around the world for competitions and has landed on the pages of prestigious global magazines.
---
6. Carlo Paalam – from scavenger to Olympic silver medalist
---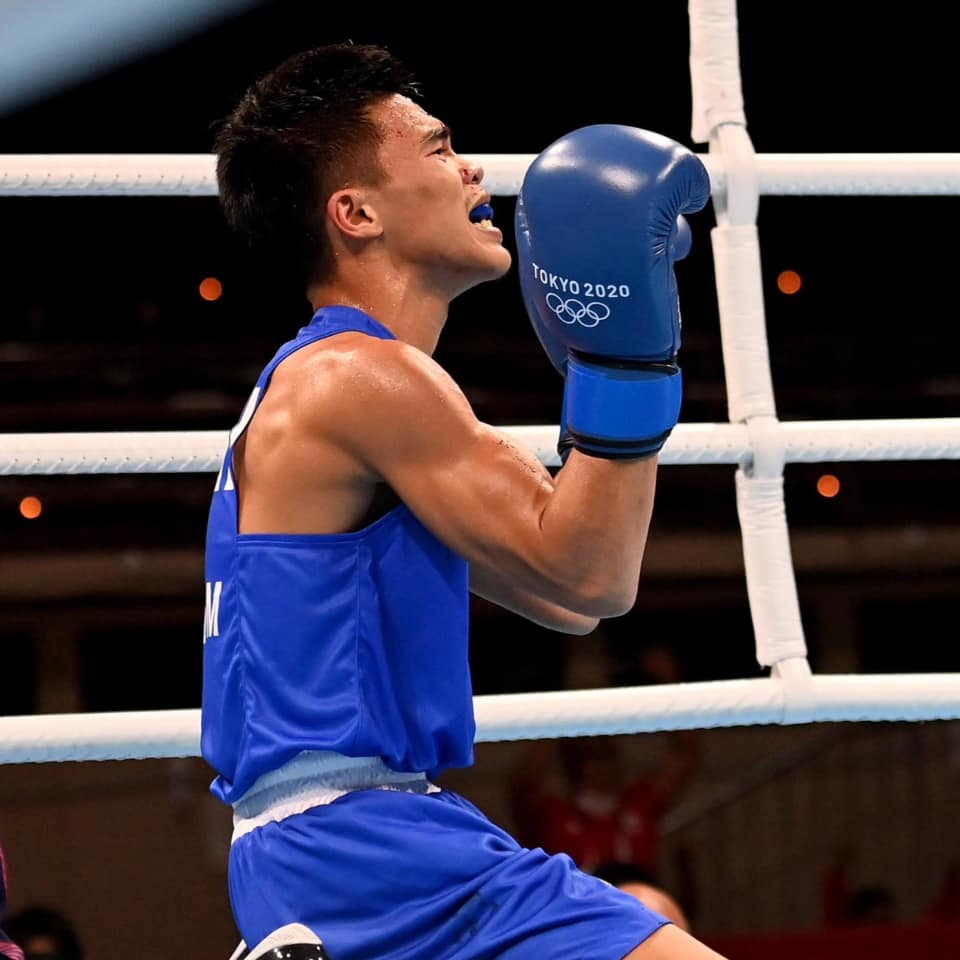 Image credit: Florencio Sayson
He once was a street boy, scavenging for bottles and plastic to make ends meet with his family. But little did the young Carlo Paalam know that despite not being born with a silver spoon, he would one day win over the world at the 2020 Tokyo Olympics.
Along with Diaz and Didal, Paalam was one of our inspirations at the recently concluded Olympics after he cinched a Silver medal for beating out Great Britain's Galal Yafai at the Olympics' men's flyweight boxing finals.
---
7. Ayn Bernos – represented petite, morena Filipinas at Miss Universe Philippines
---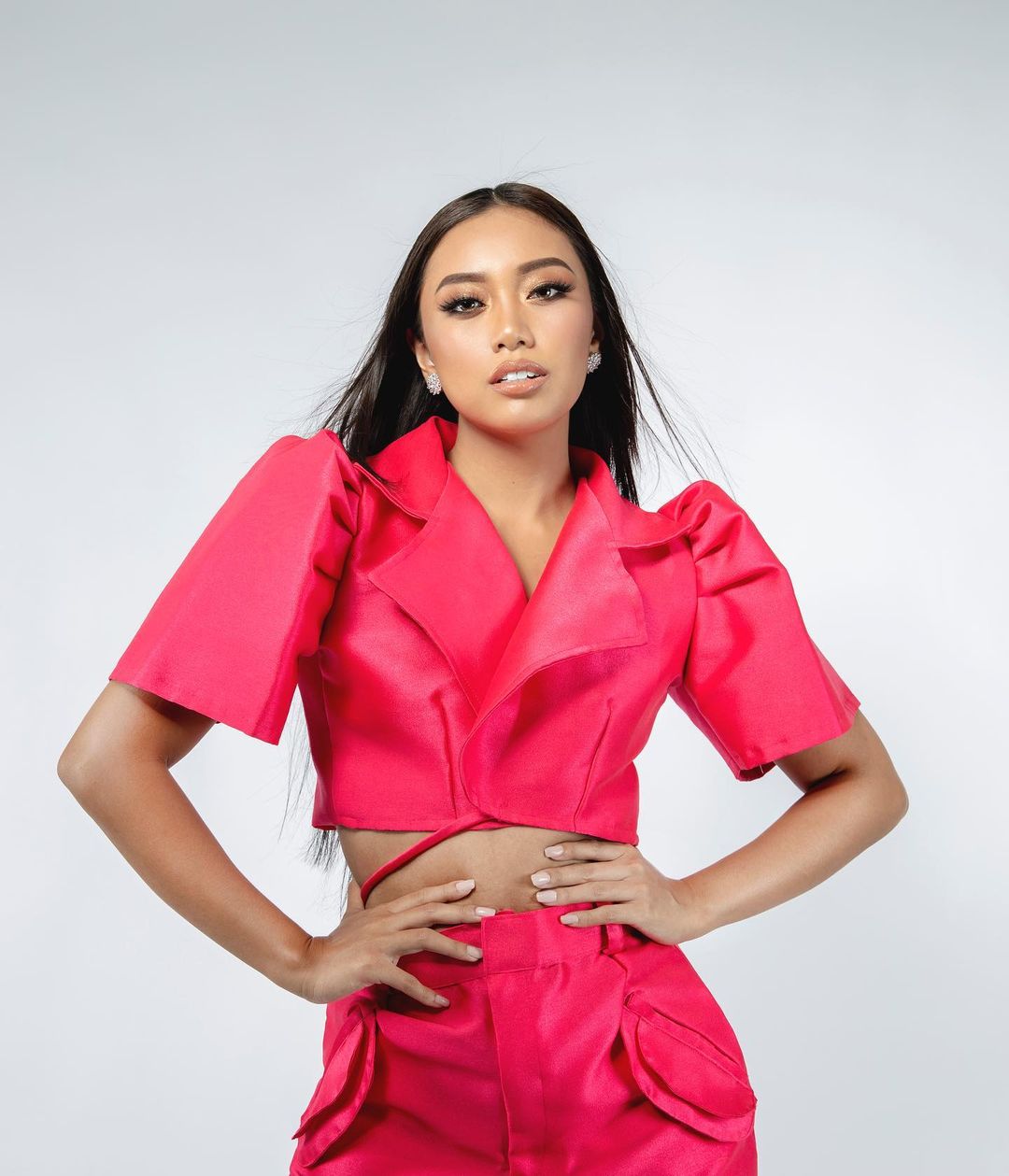 Image credit: @aynbernos
Despite joining this year's Miss Universe Philippines to represent petite, morena Filipinas, Rousanne Marie "Ayn" Bernos, who finished in the Top 16, has had to endure criticisms. Brown-skinned and standing at 5'3, Bernos took the opportunity to break common beauty standards at the pageant after it had removed its height requirement. Some, however, did not shy away from bashing her as having a mental health problem for competing "against taller, smarter, and more beautiful women."
But she answered her bashers with grace when she took to Instagram that she did not join the pageant because she believed she held the features of a common beauty standard. "I joined it because I know I'm not, and it's about time girls like me are allowed to try," Bernos, who also founded the clothing brand Morena the Label, said.
---
8. Manila Luzon – promoting local drag queens
---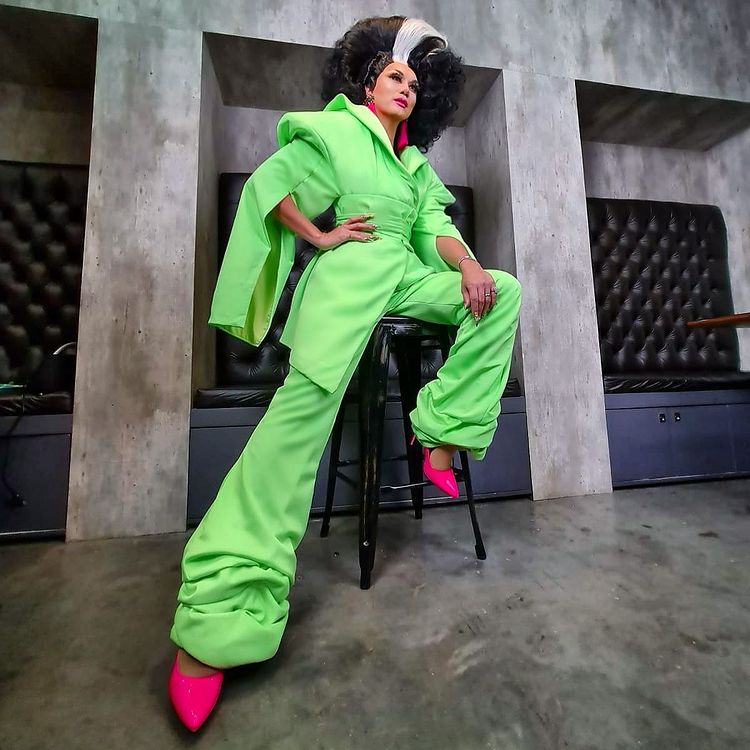 Image credit: @manilaluzon
While drag queens have long been a thriving community across the Philippines, they haven't been a part of the mainstream as much as drag queens who live on the western side of the world. RuPaul's Drag Race alumna and Filipino-American drag queen Manila Luzon has thankfully been helping put the limelight onto our Filipino drag queens by agreeing to host the country's upcoming first drag queen reality TV show, Drag Den Philippines.
Auditions for the show have been concluded, with 8 queens chosen among hundreds of thousands of hopefuls. The airing date has yet to be announced, but it will be streamed on WeTV.
---
9. Maria Ressa – named as this year's Nobel Peace Prize winner alongside a Russian journalist
---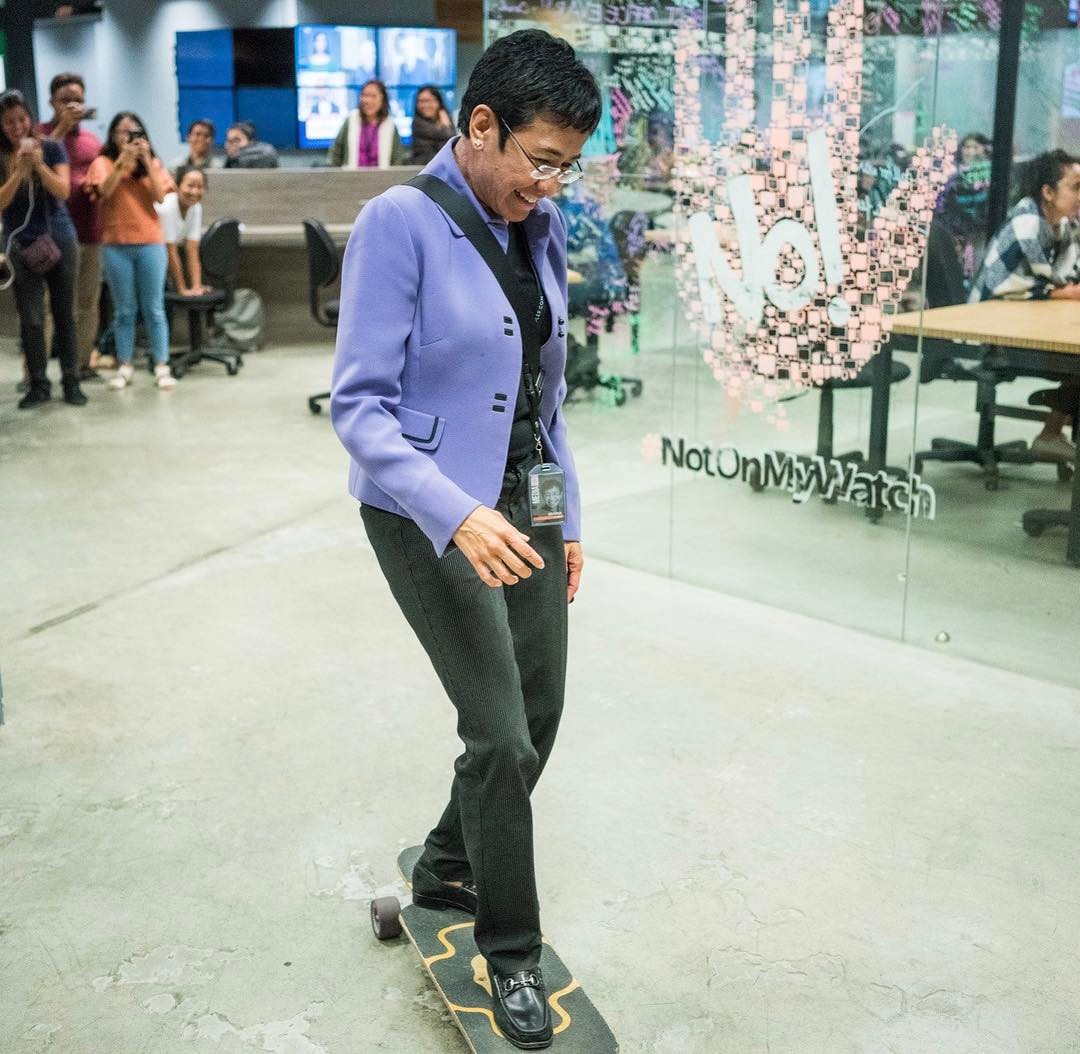 Image credit: @maria_ressa
Filipinos across various fields indeed made names on the global stage this year. While Diaz bagged the highest medal at a global sporting event, veteran journalist and Rappler CEO Maria Ressa has also made history when she won the prestigious Nobel Peace Prize alongside Russian journalist Dmitry Muratov. She is the first Filipino to win a Nobel and the only female among this year's laureates.
The Nobel committee commended her and Muratov "for their efforts to safeguard freedom of expression, which is a precondition for democracy and lasting peace." True to this, Ressa has been sounding the alarm about the prevalence of disinformation online in the Philippines, with many of her published works explaining how Facebook's algorithms have been taken advantage of by fake accounts to spread their propaganda.
---
10. Jeyrick "Carrot Man" Sigmaton – bagged a Best Actor award in New York
---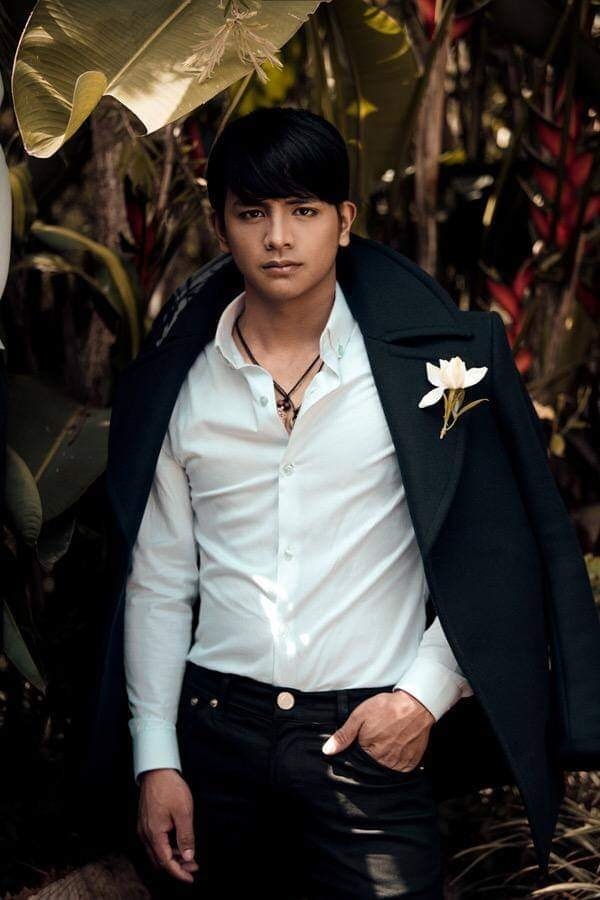 Image credit: Jeyrick Sigmaton 
Life has indeed changed for Jeyrick Sigmaton after his photos, which show his handsome features while he carries carrots across the streets of Benguet, went viral in 2016. Since he shot to stardom, he has earned the nickname "Carrot Man" and has had several projects across several industries, from entertainment to modeling.
In fact, he has proven that he's more than just his chiseled looks after he won Best Actor at the International Film Festival Manhattan Autumn in New York this year for his role in the short film Dayas, which sheds light on the life of Igorot miners in Itogon, Benguet.
---
2021 Filipino personalities
---
Amidst the ongoing pandemic, Filipinos have proven that nothing can stop them from achieving what their hearts set them out to pursue. And most of all, not only did they win in their fields this year, they also emerged victorious to represent a cause larger than themselves.
Kudos to all Filipino headline-makers in 2021!
Also check out:
---
Cover image adapted from: Florencio Sayson, @aynbernos, and @maria_ressa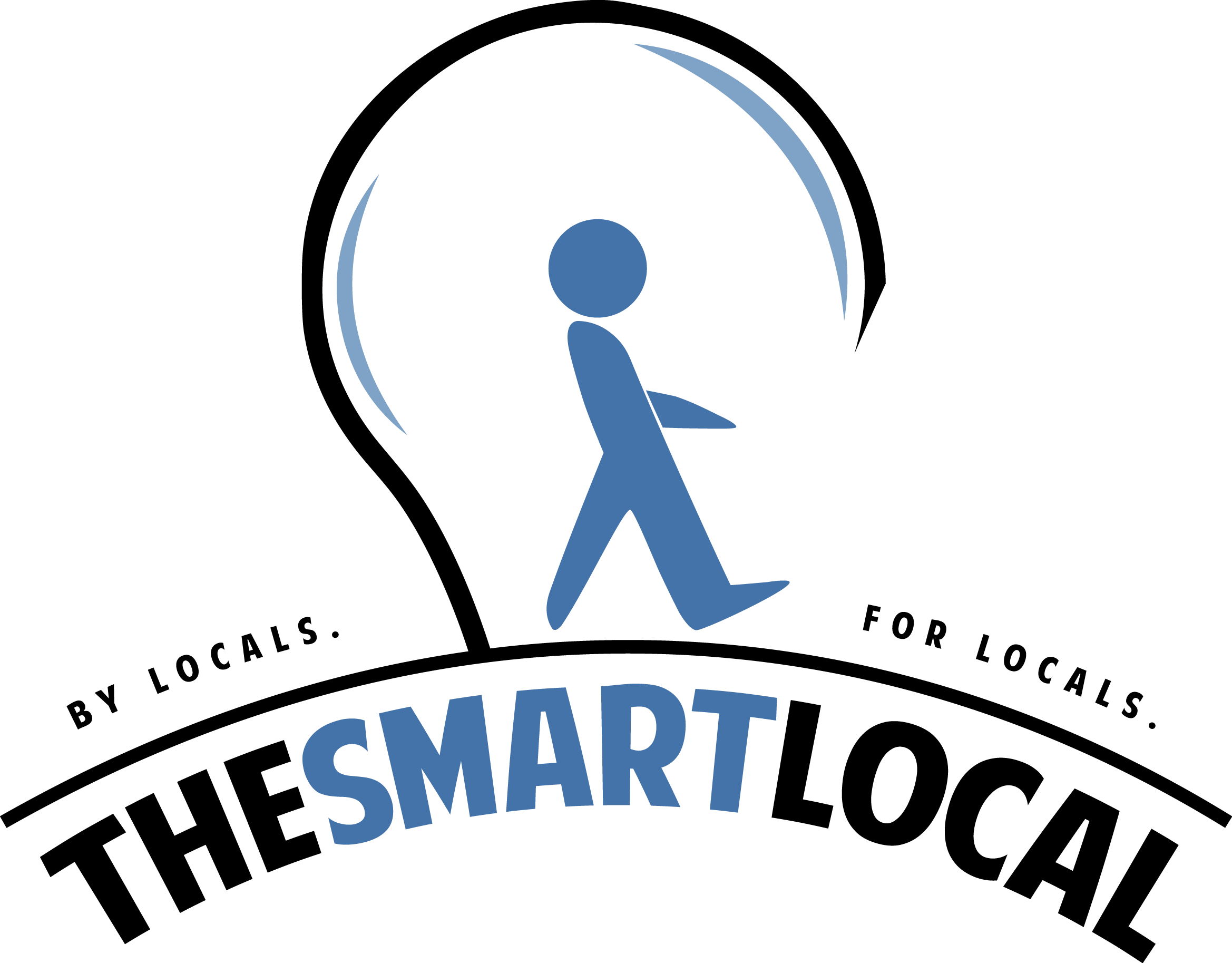 Drop us your email so you won't miss the latest news.