Olympic skateboarder Margielyn Didal
---
Margielyn Didal may have placed only 7th in the 2020 Tokyo Olympics' skateboarding event, but the Philippine representative won the hearts of viewers with her incredible sportsmanship and bright energy. Days after her competition, people are still talking about her on social media.
If you're one of those who want to know more about Didal beyond her achievements, you've come to the right place. We've listed down facts you need to know about the Olympic skateboarder, so you can call yourself her certified fan.
---
1. She first encountered skateboarding while helping her mother sell kwek-kwek
---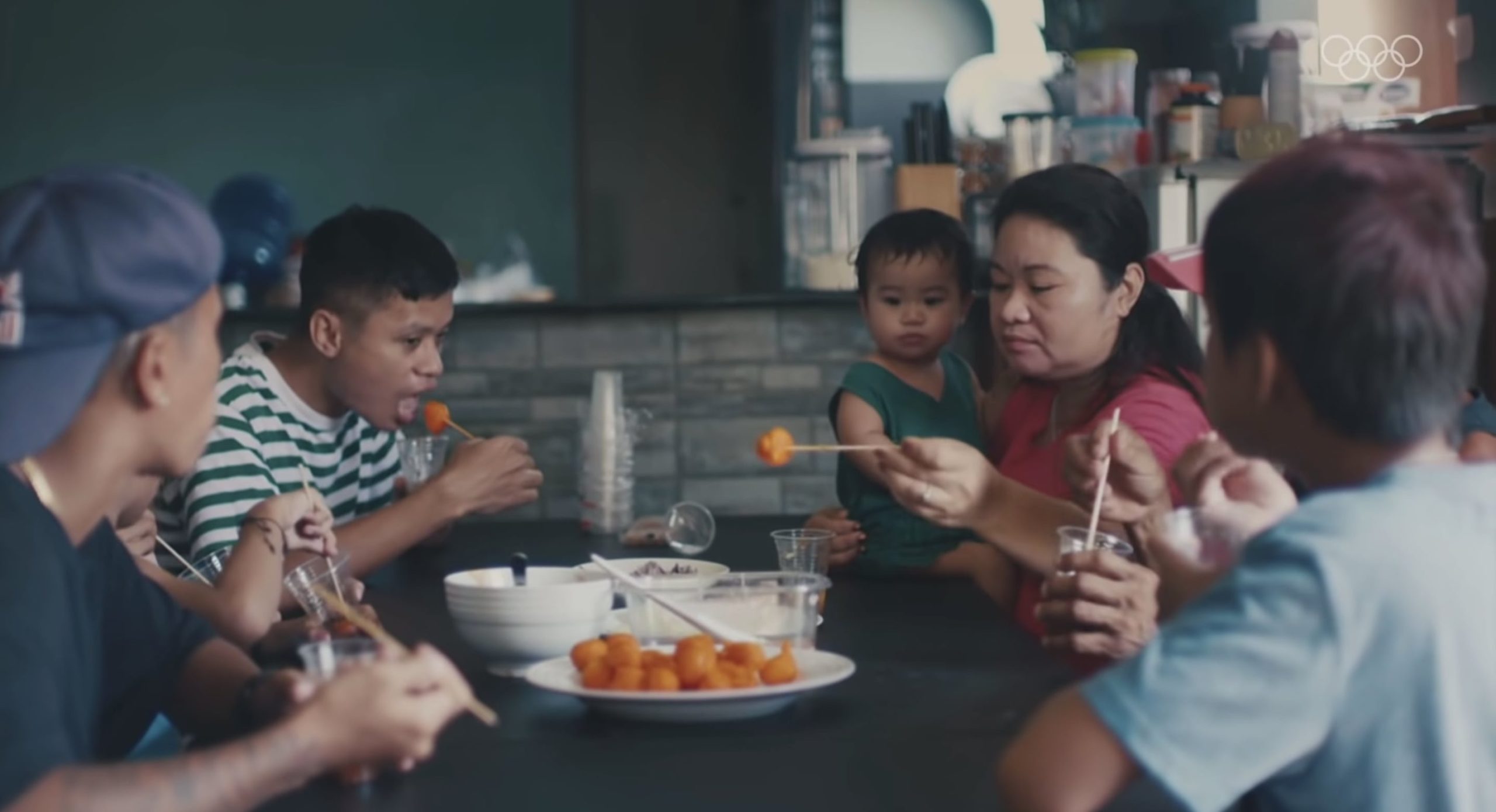 The Didal family enjoys kwek-kwek which Didal used to sell with her mother
Image adapted from: Olympics 
The first time Didal encountered skateboarding, according to an Olympics video, she was a 12-year old helping her mother sell kwek-kwek (fried quail eggs) in front of a church in her hometown of Lahug in Cebu.
At the time, there were a few skateboarders skating near their food stall. This made Didal curious about the sport.
She was so curious that, when her mother asked her to go buy some flour, she didn't return until an hour later. Didal recalled that this was because she was waiting for her turn to borrow a skateboard and try her hand at skating.
---
2. She used to borrow skateboards
---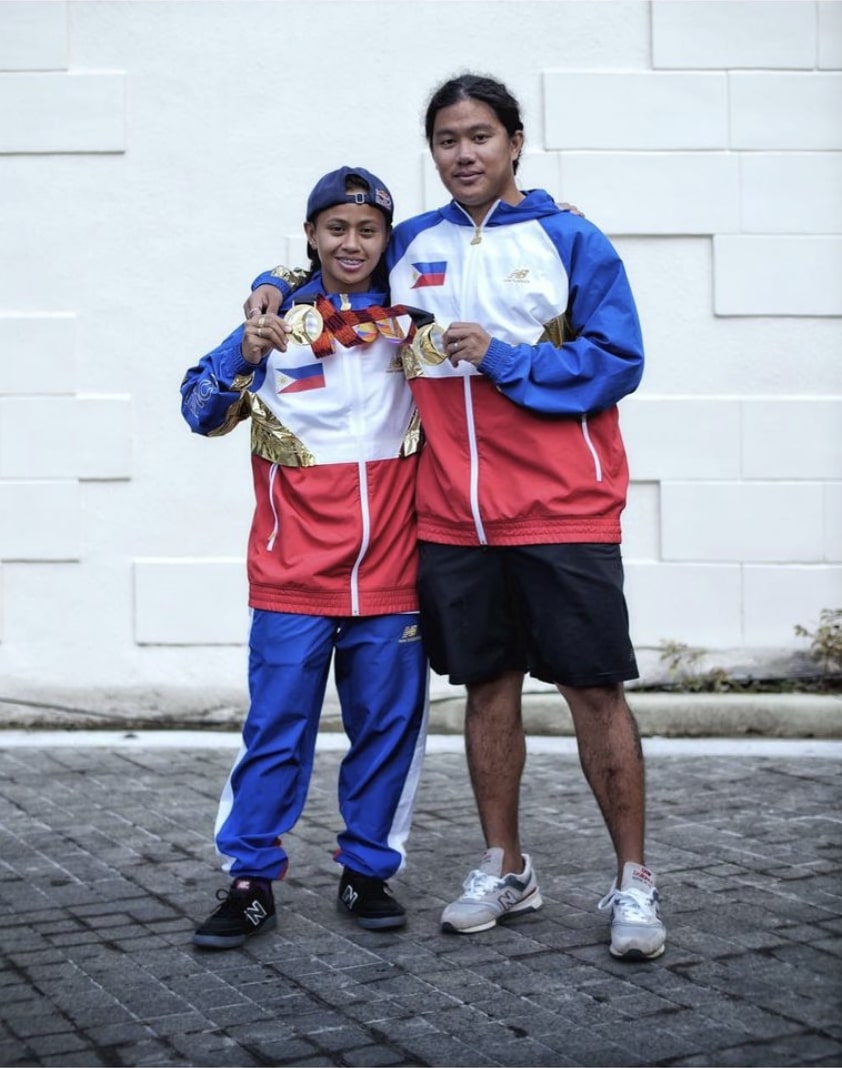 Didal and long-time coach Dani Bautista whom she used to borrow skateboards from
Image adapted from: @dcatbautista, @antclaravall
With a carpenter father and a street vendor mother, Didal had no means to buy her own skateboard. Determined to try out the sport, though, she confidently approached one of the skateboarders in Lahug, Dani Bautista, to borrow a skateboard. Bautista even recalled that Didal would often ask him for skateboarding tips.
The older skateboarder soon saw potential in her. According to Bautista in an ESPN interview, Didal became better than the male skateboarders in their area in just a couple of months. At the time, she was the only female skateboarder in their area.
From borrowing skateboards, Didal also found a coach in Bautista who remains one of her coaches to this day.
---
3. She won local boys' skateboarding competitions
---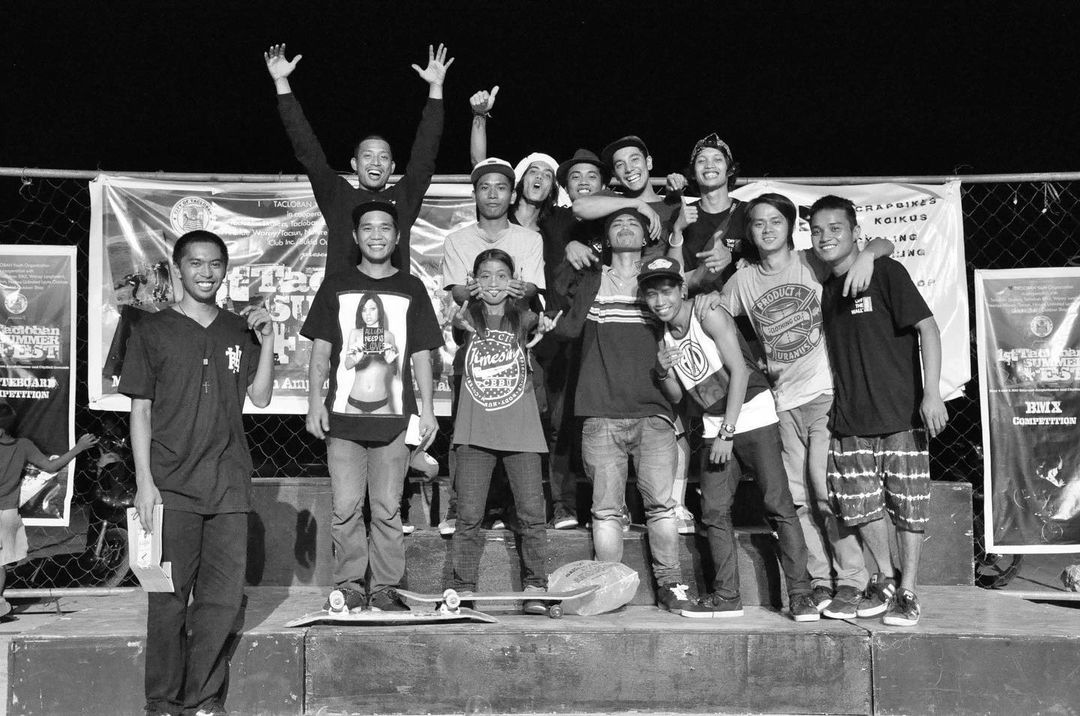 Didal at a skateboarding competition in Tacloban, Leyte in 2013
Image credit: @margielyndidal
The Olympic athlete and Asian Games gold medalist's first competitions were a series of small skateboarding contests. According to her coach, Bautista, Didal would join the boys' competitions and beat everyone.
Joining local events helped her harness her skateboarding skills and build up her confidence, Didal said in an interview with the Cebu newspaper The Freeman.
From those small skateboarding events, she went on to represent her country in various competitions around the world. She even became the first Filipino to participate in the international competitions Street League Skateboarding and the X Games in 2018.
---
4. Cops used to chase her down for skateboarding
---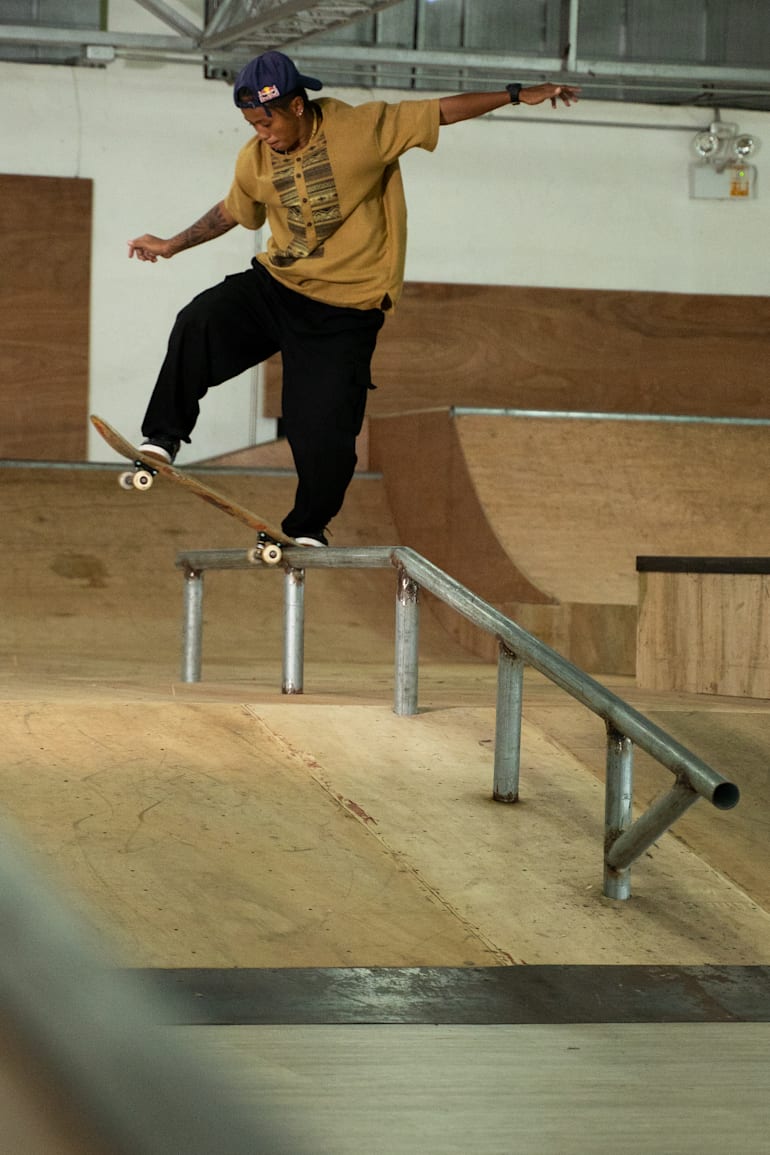 Didal practicing at her private indoor training facility.
Image credit: Red Bull, Dani Bautista
When Concave Park in Cebu was closed down, Didal and her fellow skateboarders in the area had nowhere to train. They settled in the unsafe streets and abandoned spaces, but they were chased down by cops, according to PhilStar. After bagging a gold at the 2018 Asian Games, Didal even joked that she hoped she and her fellow skateboarders in the Philippines won't get caught anymore.
Currently, Didal trains at a private skateboarding facility she designed herself. This first-ever skateboard training facility in Cebu was sponsored by Red Bull and the National Skateboarding Association.
After Didal's Asian Games win, then Cebu City Mayor Teddy Osmena announced that a public skateboarding facility will be underway. However, as of June 2021, the promised skate park has yet to be built. 
---
5. She joined skateboarding competitions to help her family
---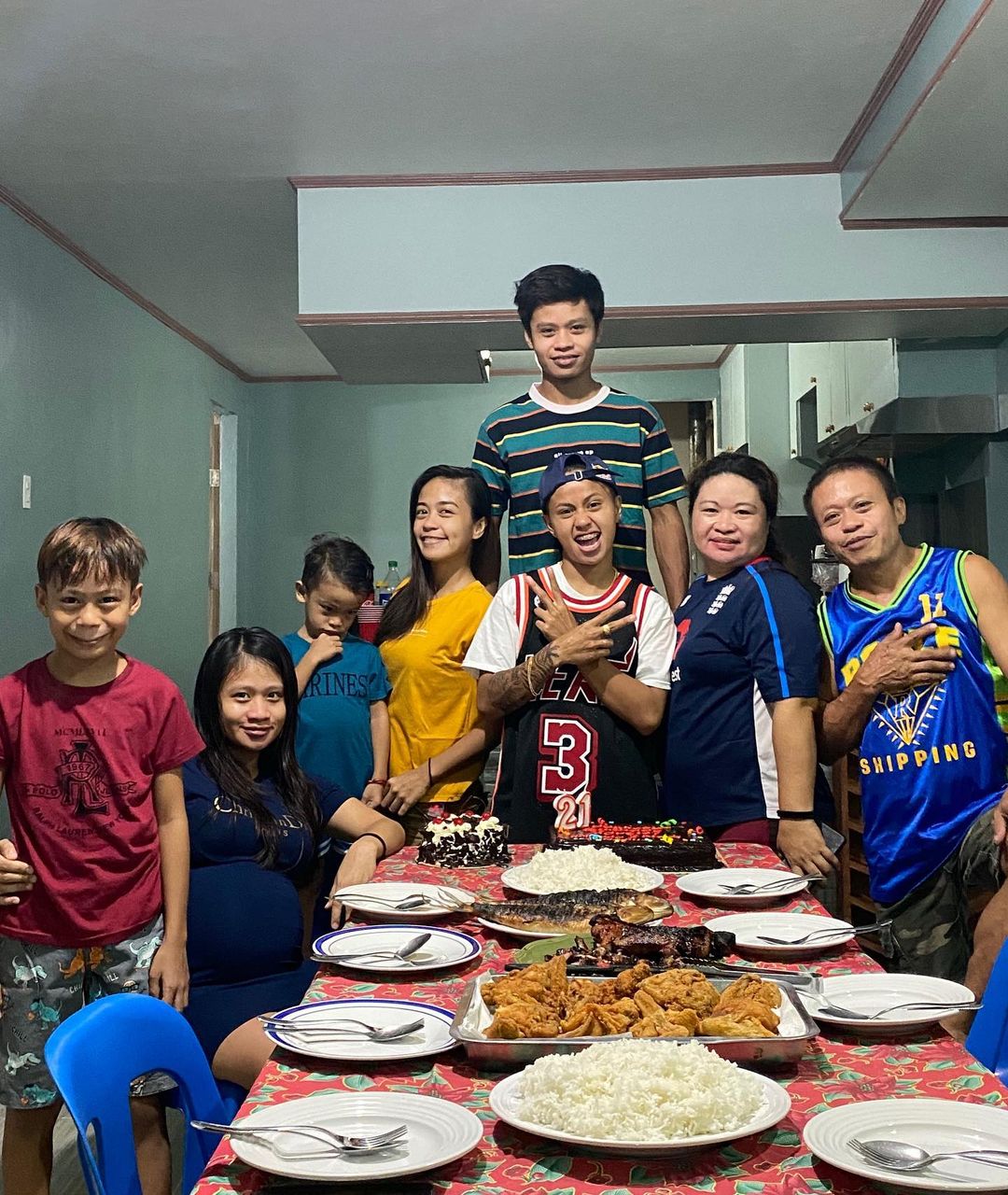 Didal and family during her 21st birthday
Image credit: @margielyndidal
To many Filipinos, education is the key to financial security. However, Didal took a risk and dropped out of school out of her own will to start earning for her family through skateboarding.
With her natural talent and perseverance in her sport, she was able to have their house renovated after her Asian Games win. Her father even shared that when she returned to Cebu after the competition, she already had the budget for their home renovation set aside from her prize money.
Before Didal was able to provide for her family, her parents had to work multiple jobs to support their family of seven. Her parents were able to retire because of her hard work.
---
6. She played at the 2019 SEA Games despite an injury
---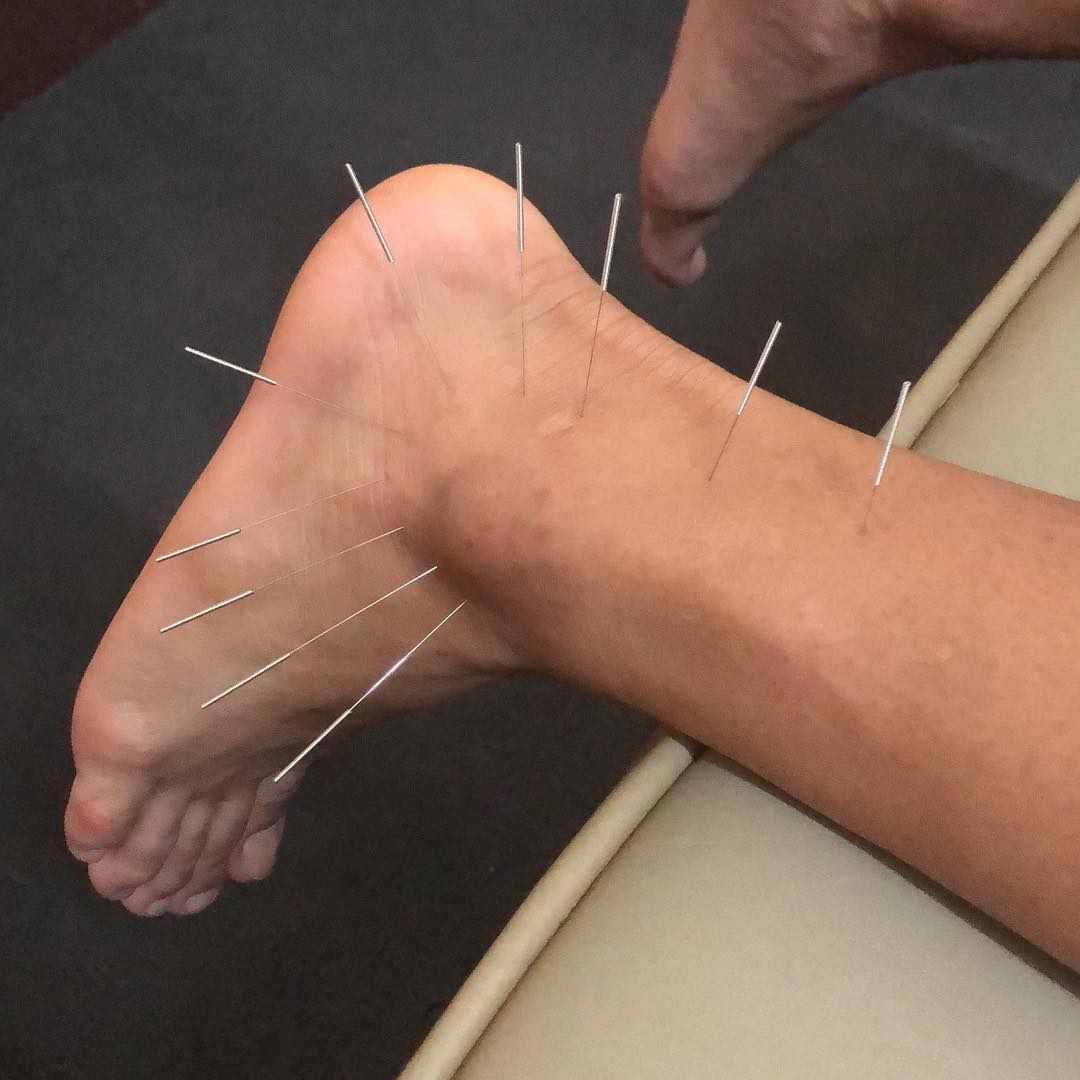 Didal getting her ankle treated with acupuncture in 2019
Image credit: @margielyndidal
Before the 2019 Southeast Asian Games, Didal sprained her right ankle – above her dominant foot. But like a trooper, she went on and even bagged two golds.
In an interview with Rappler, however, she said that what she felt was lingering pain from a sprain she got in December 2014, an injury she had to get months of therapy for.
In 2014, Didal also fractured her collarbone which kept her from competing for 3 months.
---
7. She was the first-ever skateboarding gold medalist at the Asian Games
---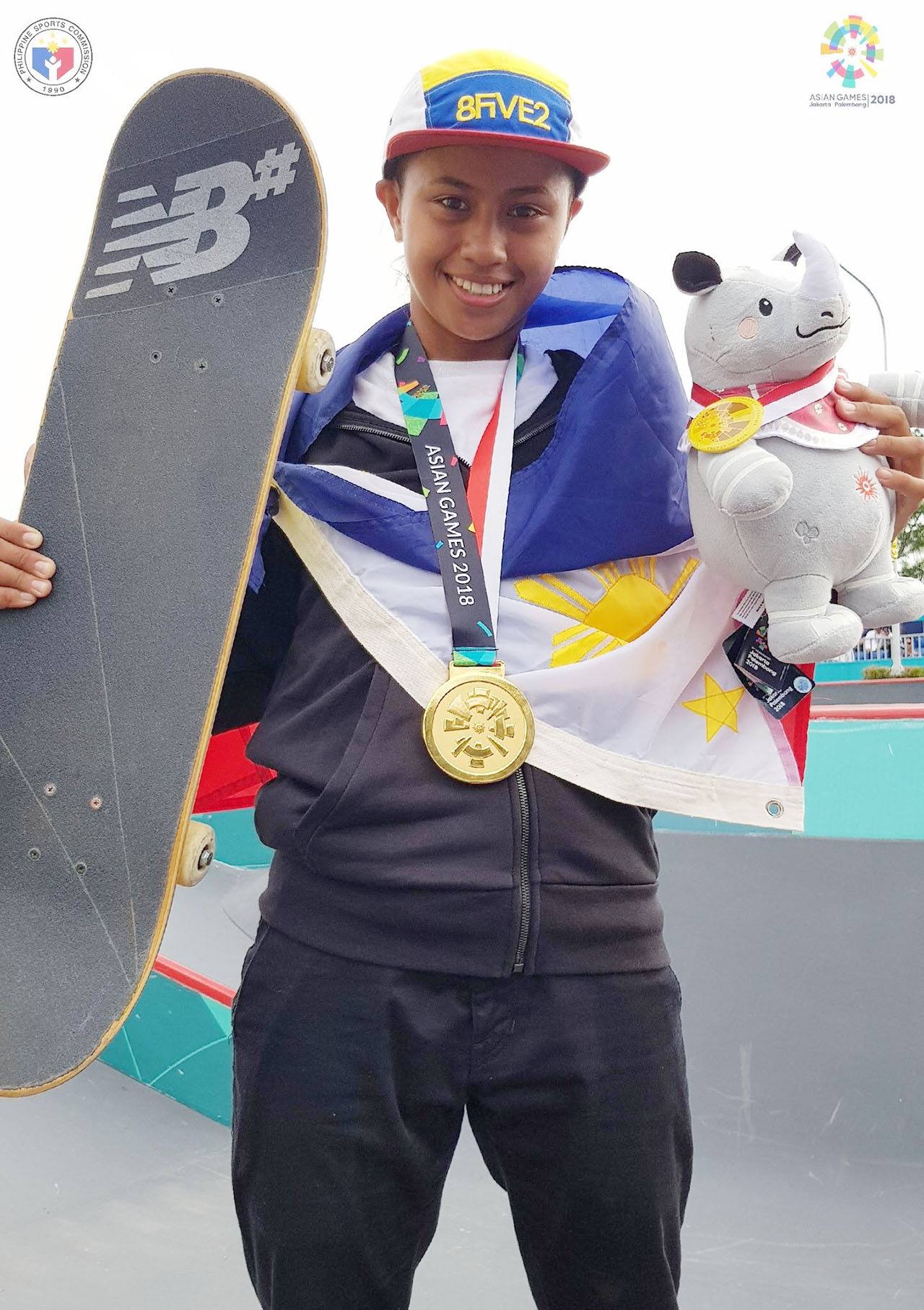 Didal with her gold medal from the 2018 Asian Games
Image credit: Philippine Sports Commission
Didal won the first-ever gold medal in women's skateboarding in the history of the Asian Games in 2018. She was only 18 at the time, making this win even more impressive.
Her Asian Games gold medal put Didal's name in the news and established her as the Philippines' top representative for skateboarding. 
In 2019, Didal also won the Philippines two gold medals in the 2019 Southeast Asian Games, winning in the women's street skateboarding and the women's Game of S.K.A.T.E categories.
---
8. She was named one of Time Magazine's Most Influential Teens
---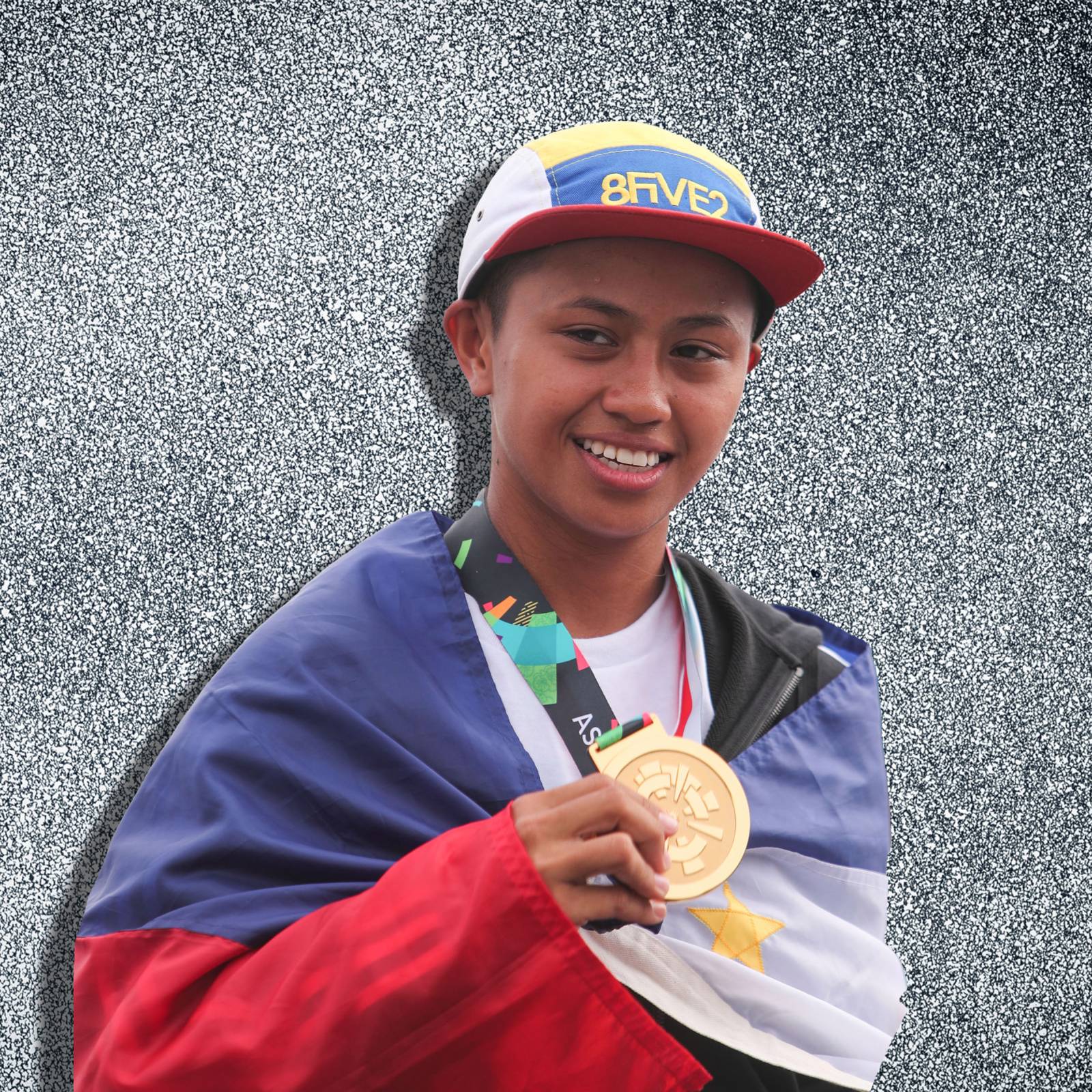 Didal's photo on Time Magazine's 25 Most Influential Teens of 2018 article
Image credit: Time Magazine
Didal's excellence wasn't only acknowledged locally. In 2018, she was included in Time Magazine's list of 25 Most Influential Teens and was the only Filipino on the list that year. This happened after Didal won the Philippines a gold medal in the 2018 Asian Games' first women's skateboarding event.
She was on the list with Stranger Things star Millie Bobby Brown and K-pop boy group NCT Dream. During the previous year, social media icon Bretman Rock and student activist Shibby de Guzman were the Filipinos on the list.
Besides this and the medals she won in sporting events, Didal also became the first Women's Asia Skater of the Year awardee in 2020, one of the top prizes at the Asia Skate Awards.
---
9. She has a girlfriend
---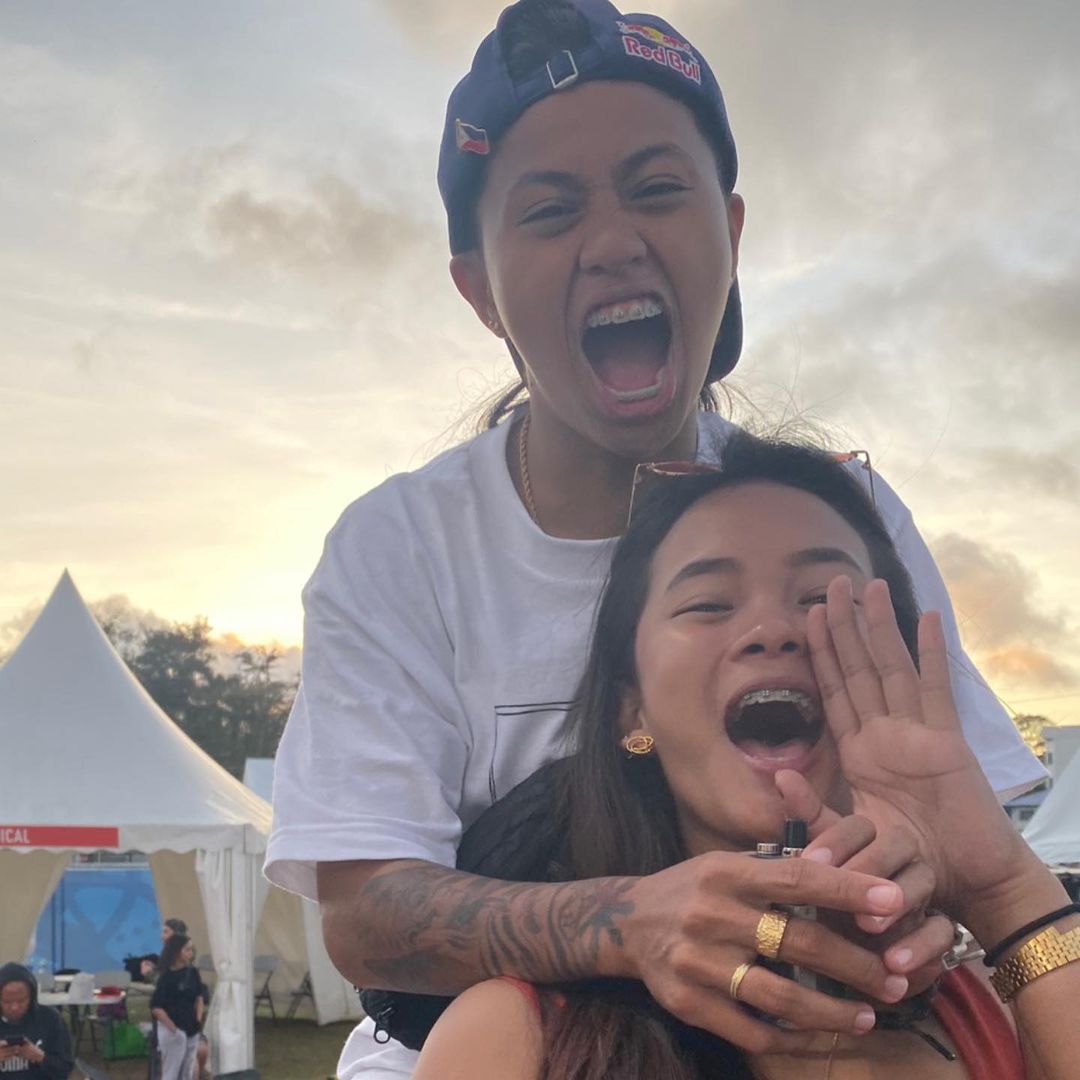 Didal and girlfriend
Image credit: @margielyndidal
We hate to break this to you, but the accomplished Olympic skateboarder is taken.
Didal and her girlfriend have been together since 2015. They met at an underground skating competition in 2014 after Didal fractured her collarbone. Her girlfriend was the one who encouraged her to go back to competitive skateboarding.
Didal is outspoken about being a member of the LGBT community. After her 2018 Asian Games win, she thanked her parents for being supportive of her skateboarding career and for being accepting of her being a part of the LGBT community. 
---
Margielyn Didal & her winning attitude
---
On 28 July, Margielyn Didal returned to the Philippines and was received with a warm welcome. With the positive attitude she has shown in the 2020 Tokyo Olympics, her fans in and out of the country have certainly grown tenfold.
For sure, everybody is already looking forward to Didal's next competition, but for now, we'll be content watching her practice her skateboarding tricks on Instagram and dancing to trending songs on TikTok.
Also check out:
---
Cover image adapted from: @margielyndidal and Philippine Sports Commission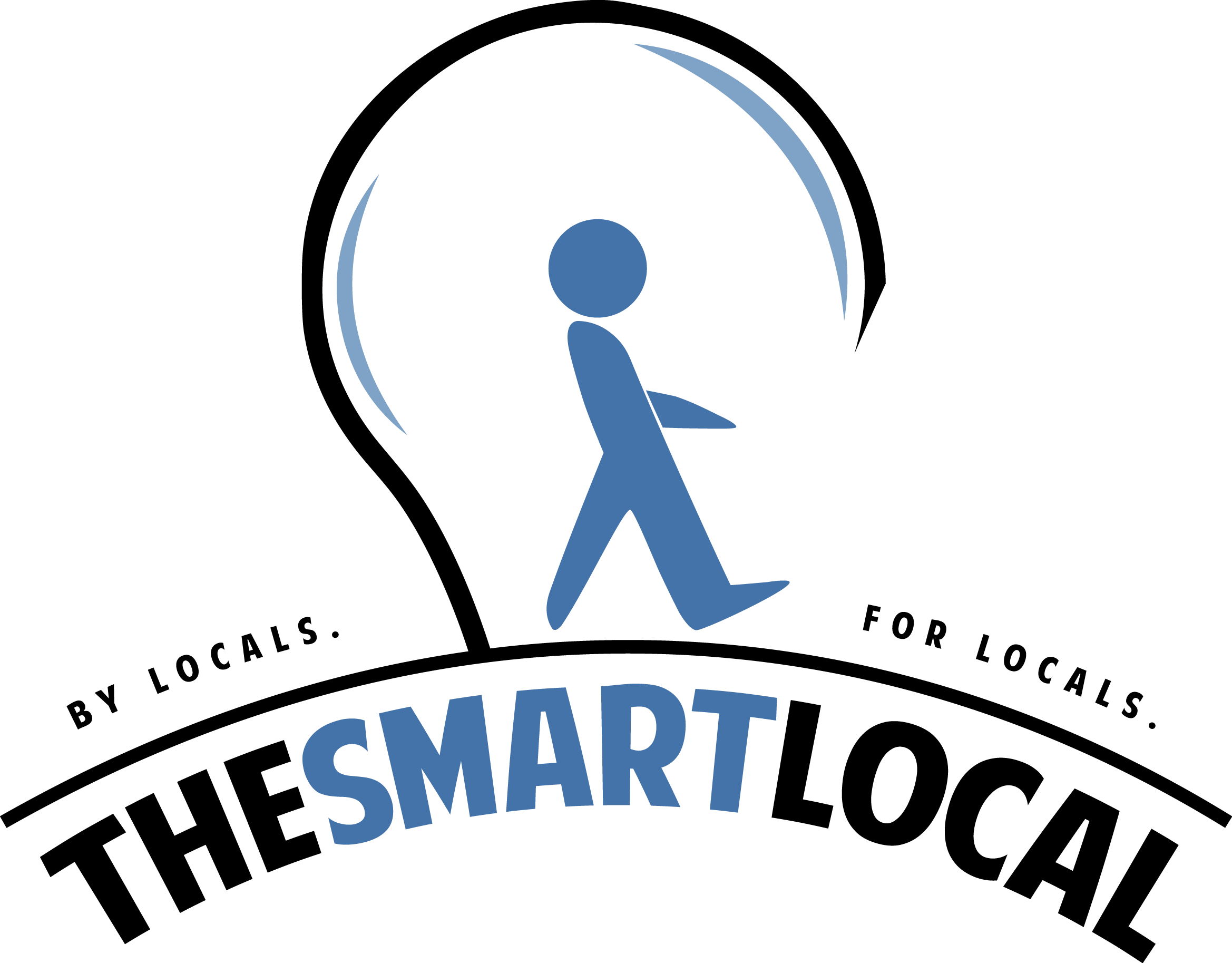 Drop us your email so you won't miss the latest news.