Notable Filipino actors
---
While being an actor in the Philippines often means having both the looks and physique, acting skills are what make an actor truly admirable. There are also some beloved Filipino actors who have surpassed their mainstream appeal by venturing into films and other genres or simply by being in the industry for a long time.
Below are 10 of the most iconic Filipino actors, from Piolo Pascual to Eddie Garcia, who capture our hearts time and time again.
---
1. Piolo Pascual – multi-talented Filipino hunk
---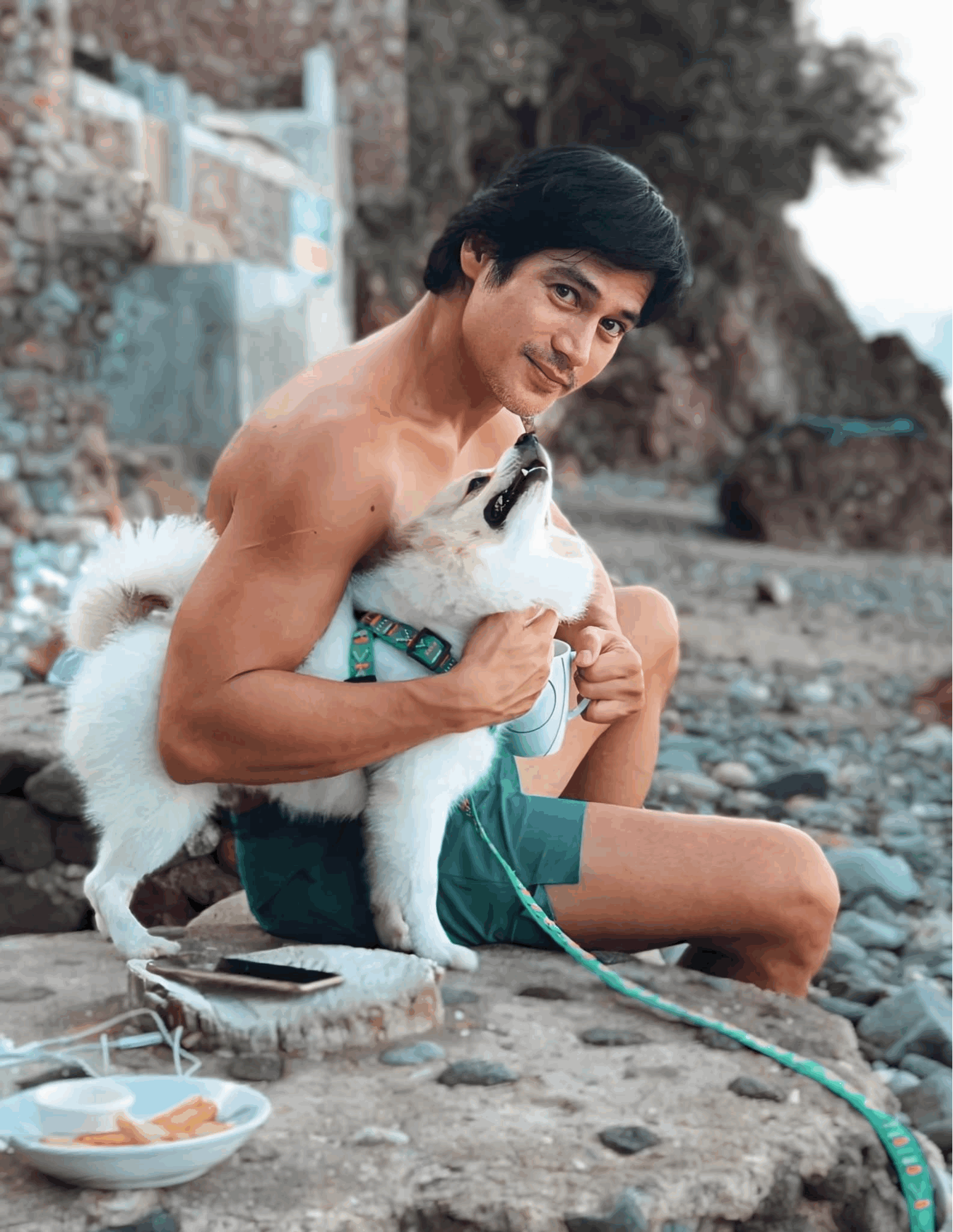 Image credit: Piolo Pascual 
With numerous films, TV shows, and albums under his name, Piolo Pascual (b. 1977) is indeed a Filipino actor whose talents span across several mediums. 
Pascual started his career with supporting roles in films such as The Vizconde Massacre (God Help Us!) (1993) and appearances on TV through That's Entertainment! (1986-1996), a GMA variety show that launched some of the most notable actors we have today.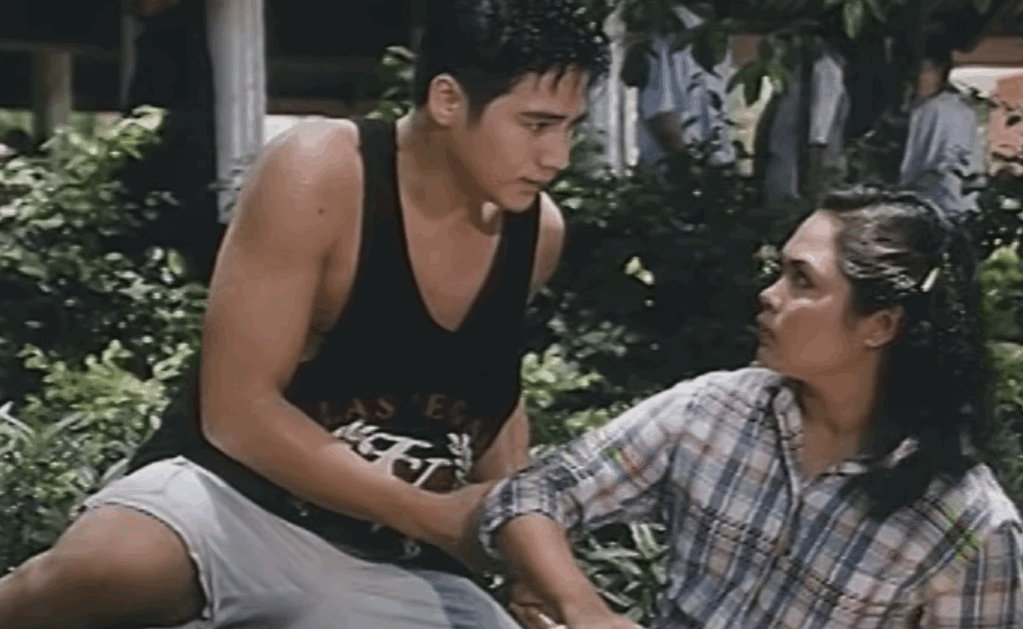 Pascual (left) and Santos (right) in Kahit Isang Saglit
Image credit: ABS-CBN Star Cinema 
In the early 2000s, his love team with actress Judy Ann Santos was a big hit. They had several projects together, from their first movie Kahit Isang Saglit (2000) to hit TV shows such as Sa Piling Mo (2006). 
And aside from with Santos, he's had the privilege of playing lead roles alongside other notable Filipina actresses. For instance, he starred alongside Claudine Barretto in the movie Milan (2004) and Angel Locsin in the TV series Lobo (2008).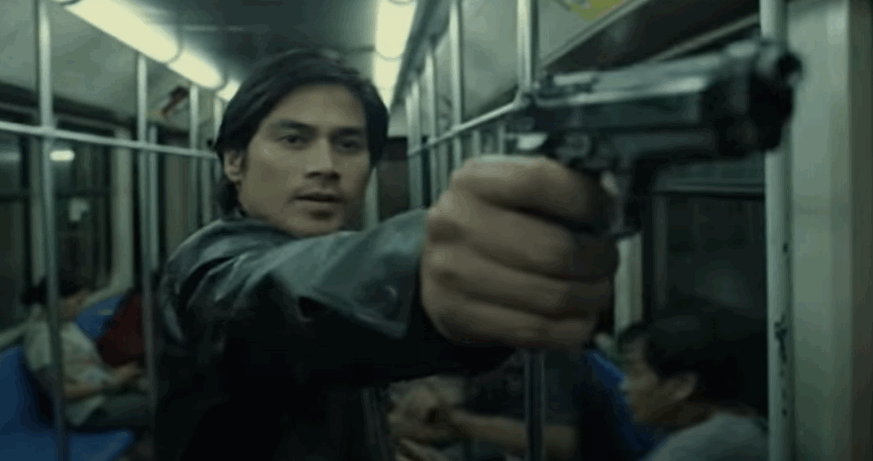 Pascual in On the Job (2013)
Image credit: ABS-CBN Star Cinema

His most notable recent works include the movie On the Job (2013), an award-winning, neo-noir action thriller film that conveys societal commentaries through its plot that involves inmates tasked to carry out assassinations. In it, he played the role of Francis Coronel, Jr, an NBI agent married to a politician's daughter. 
Starting Over Again (2014), a movie he starred in alongside Toni Gonzaga, was also a big success recently. In the film, he plays Marco, a history professor in love with Genina (Gonzaga), an architecture student.
Pascual has even tried his hand at producing films starting from when he served both as an actor and co-producer of the indie film Manila (2009). A singer as well, he started dabbling in the music industry in 2003 – and he just released his new single "Iiyak sa Ulan" in 2020.  
He has one son, Iñigo Pascual, who is also forging a career in showbiz. 
---
2. Coco Martin – indie and mainstream star
---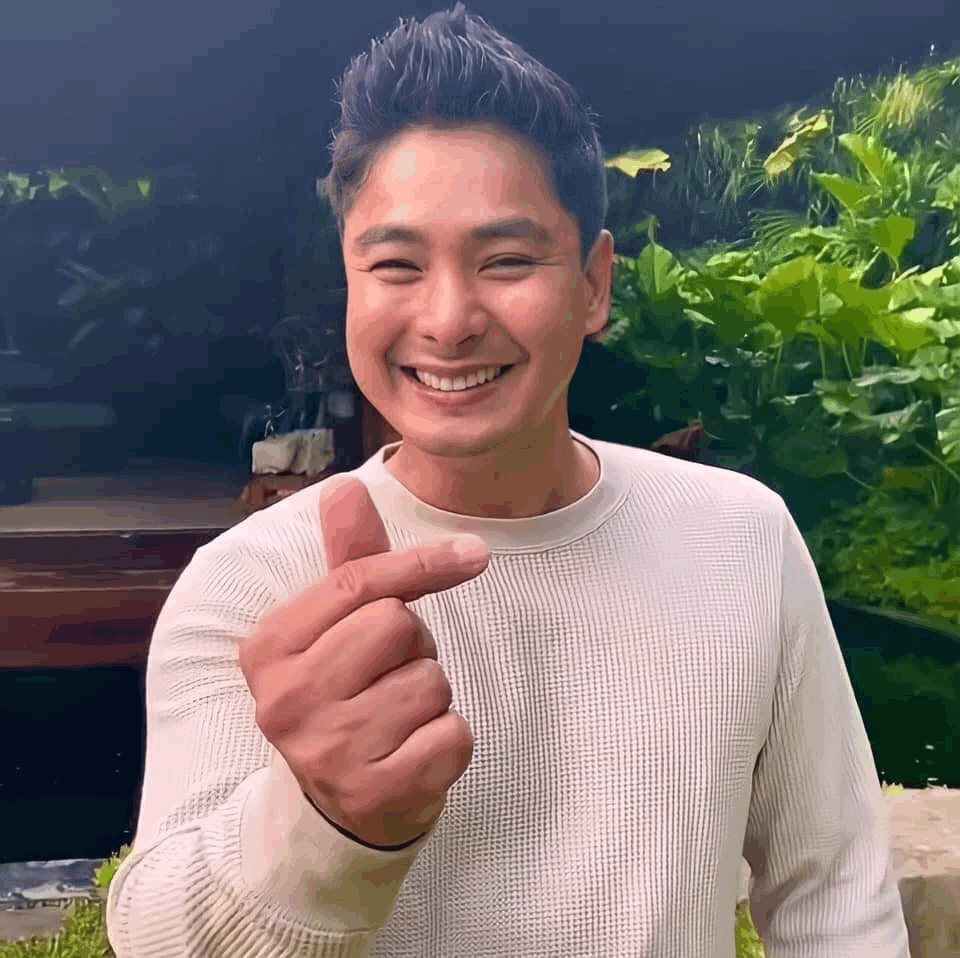 Image credit: Coco Martin
Rodel Nacianceno or Coco Martin (b. 1981) is best known for his lead role Cardo Dalisay in the TV series FPJ's Ang Probinsyano. The drama, which has been on air since 2015, follows the challenges that Cardo faces as a dedicated police officer.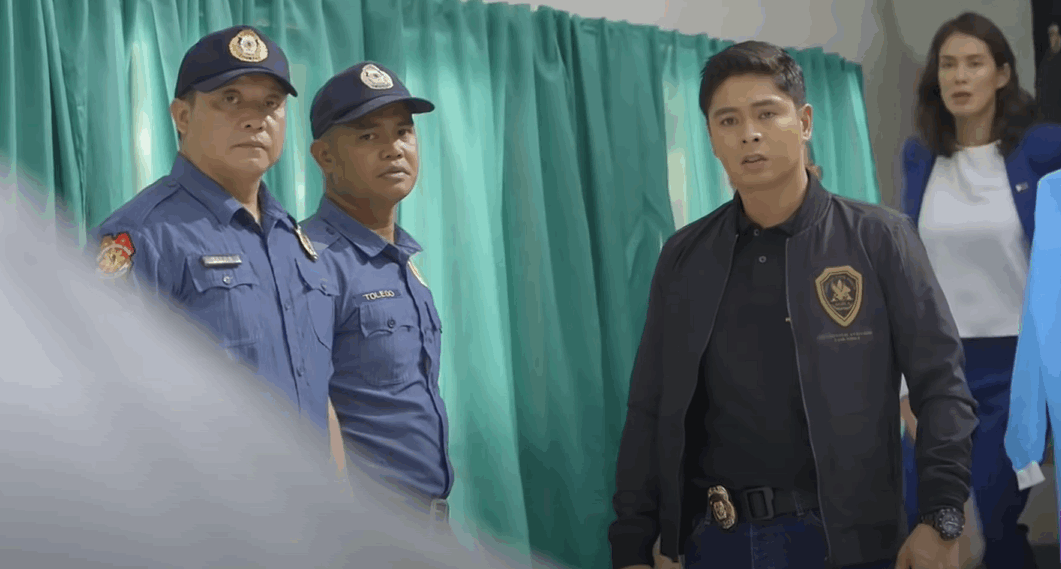 Martin (second from right) in FPJ's Ang Probinsyano
Image credit: ABS-CBN Entertainment 
Before his lead role in Ang Probinsyano, he was first known on primetime TV as Tonyo dela Cruz, a lead character in the fantasy show Tonyong Bayawak (2010).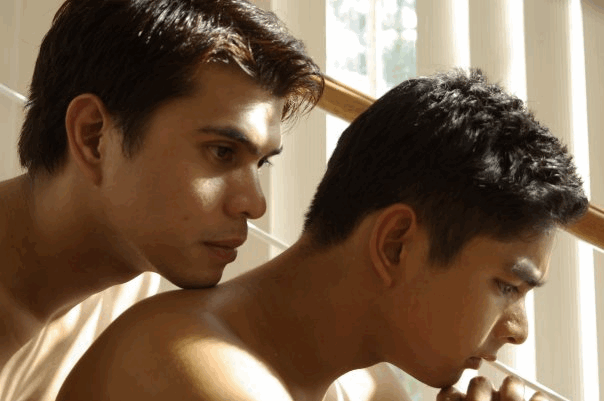 Martin (right) with Paolo Rivero (left) in Daybreak
Image credit: Adolfo Borinaga Alix Jr. 
Martin started his career with roles in indie films such as Luv Text (2001), his first movie, and Daybreak (2008), a gay-themed indie film where he played the lead role of JP alongside Paolo Rivero (William). A wider audience was able to know Martin through his first mainstream film Sa 'Yo Lamang (2010), a religious and family drama film. 
His popularity isn't just limited to the general audience, as critics have also recognized his acting chops through his various awards at the FAMAS Awards, Metro Manila Film Festival, and Gawad Urian Awards, among others.
---
3. Dingdong Dantes – starred in GMA Network's highest-rated TV shows
---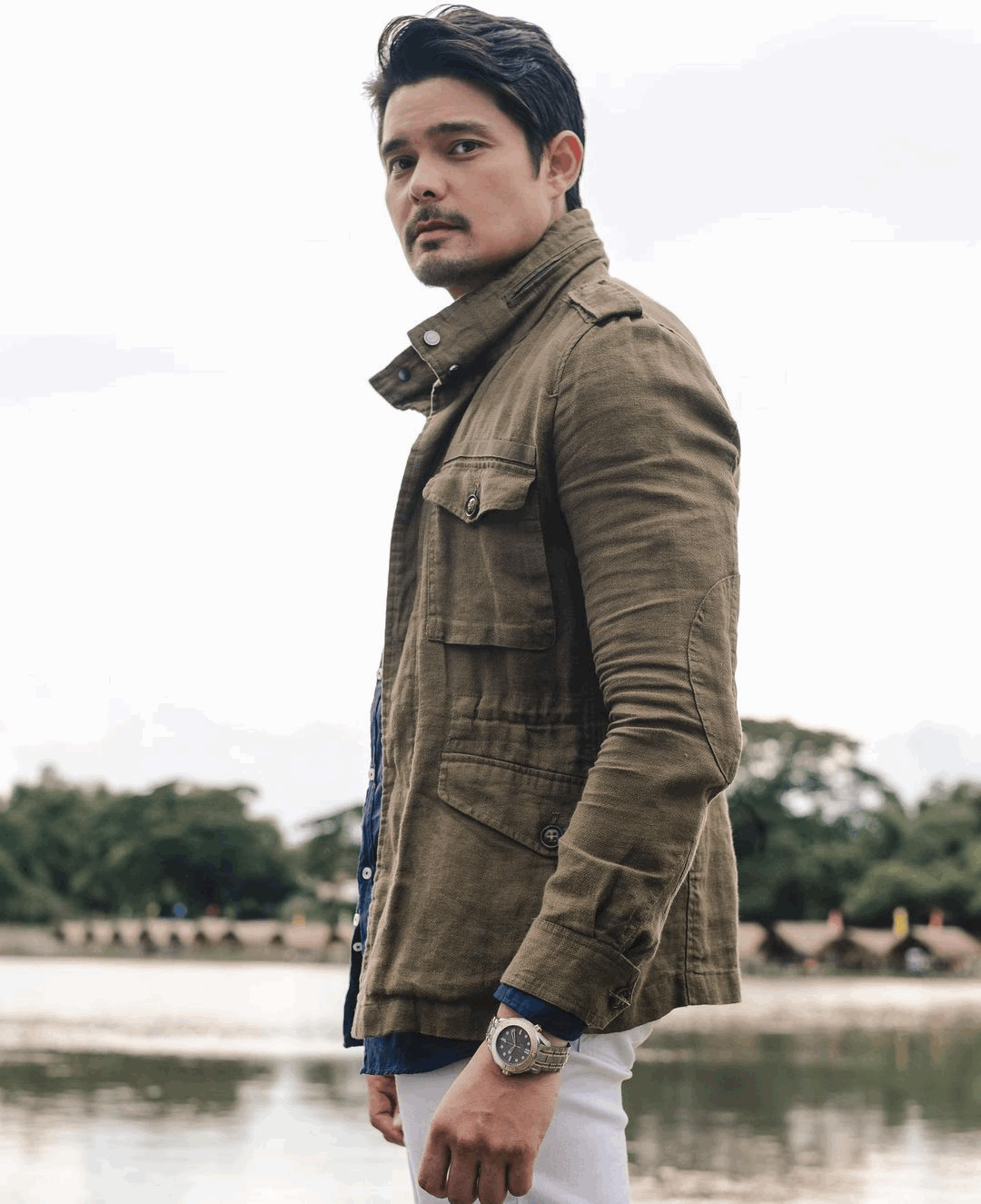 Image credit: @dongdantes 
Jose Sixto "Dingdong" Dantes III (b. 1980)  has been a household name since the early 2000s. He acted in his first lead roles in high-rating TV shows such as Sana Ay Ikaw Na Nga (2001-2003) and Encantadia (2005).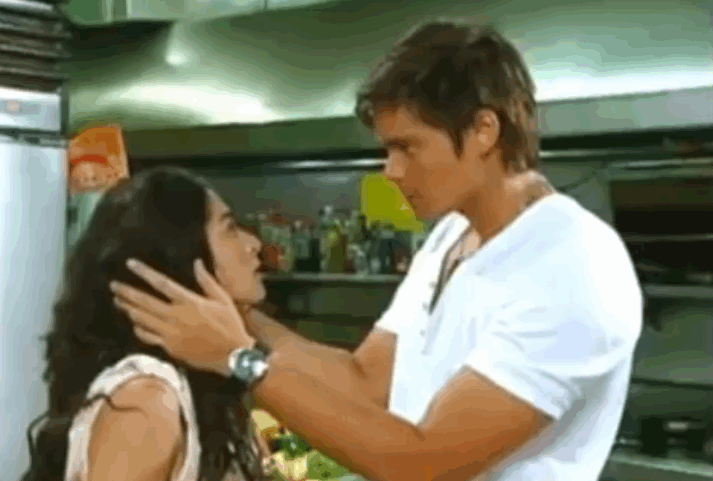 Rivera (left) and Dantes (right)
Image adapted from: We Plea For DongYan TV Reunion Project 
His works with actress and real-life wife Marian Rivera were the highlight of his career. Their most successful TV shows on GMA Network include the remake of Marimar (2007-2008), an adaptation of the Mexican telenovela of the same name where he played Sergio opposite Rivera's Marimar, and Dyesebel (2008), where he played the love interest of the mermaid Dyesebel.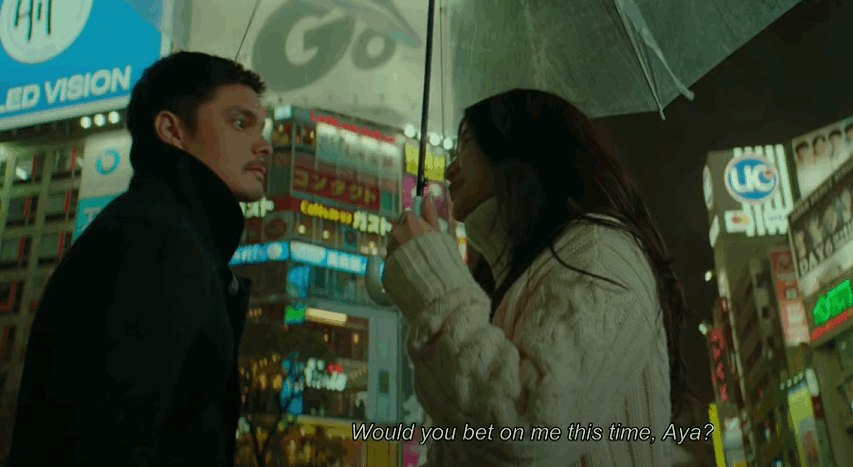 Dantes (left) with Anne Curtis (right) in Sid & Aya: Not a Love Story
Image credit: VIVA Films
His most recent works include the movie Sid & Aya: Not a Love Story (2018) alongside Anne Curtis and the 2020 Filipino adaptation of the hit South Korean drama Descendants of the Sun (2016). In the adaptation, he played the role of military captain Lucas Manalo opposite Jennyln Mercado's Maxine dela Cruz, a doctor who falls in love with Manalo.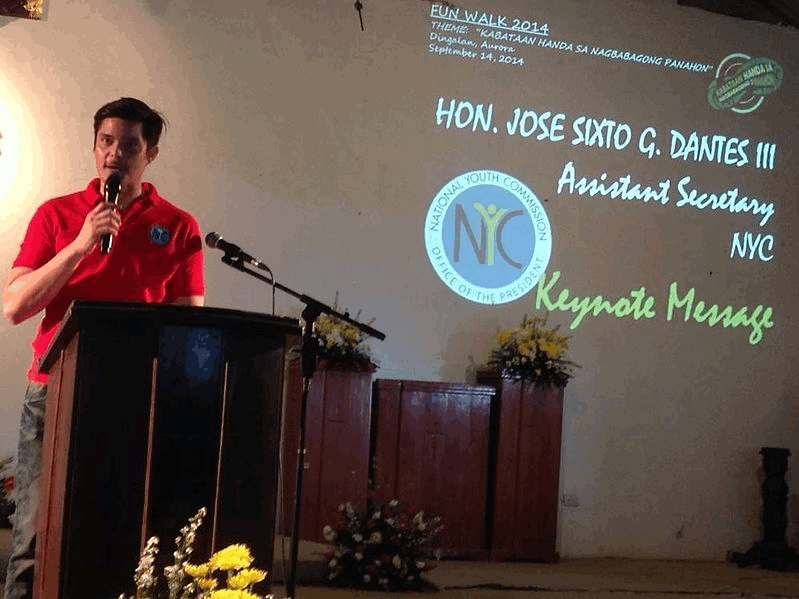 Dantes as NYC Commissioner
Image credit: Exec8
Dantes has had several works for various causes aside from acting. In 2014, he was appointed as the Commissioner-At-Large of the National Youth Commission, and in 2009, he founded the YesPinoy Foundation, an organization which helps empower youths through education. He's also been using his influence to raise awareness of climate change. 
He is now happily raising his two kids, Maria Letizia and Jose Sixto, with Rivera.
---
4. Daniel Padilla – one half of the iconic KathNiel love team
---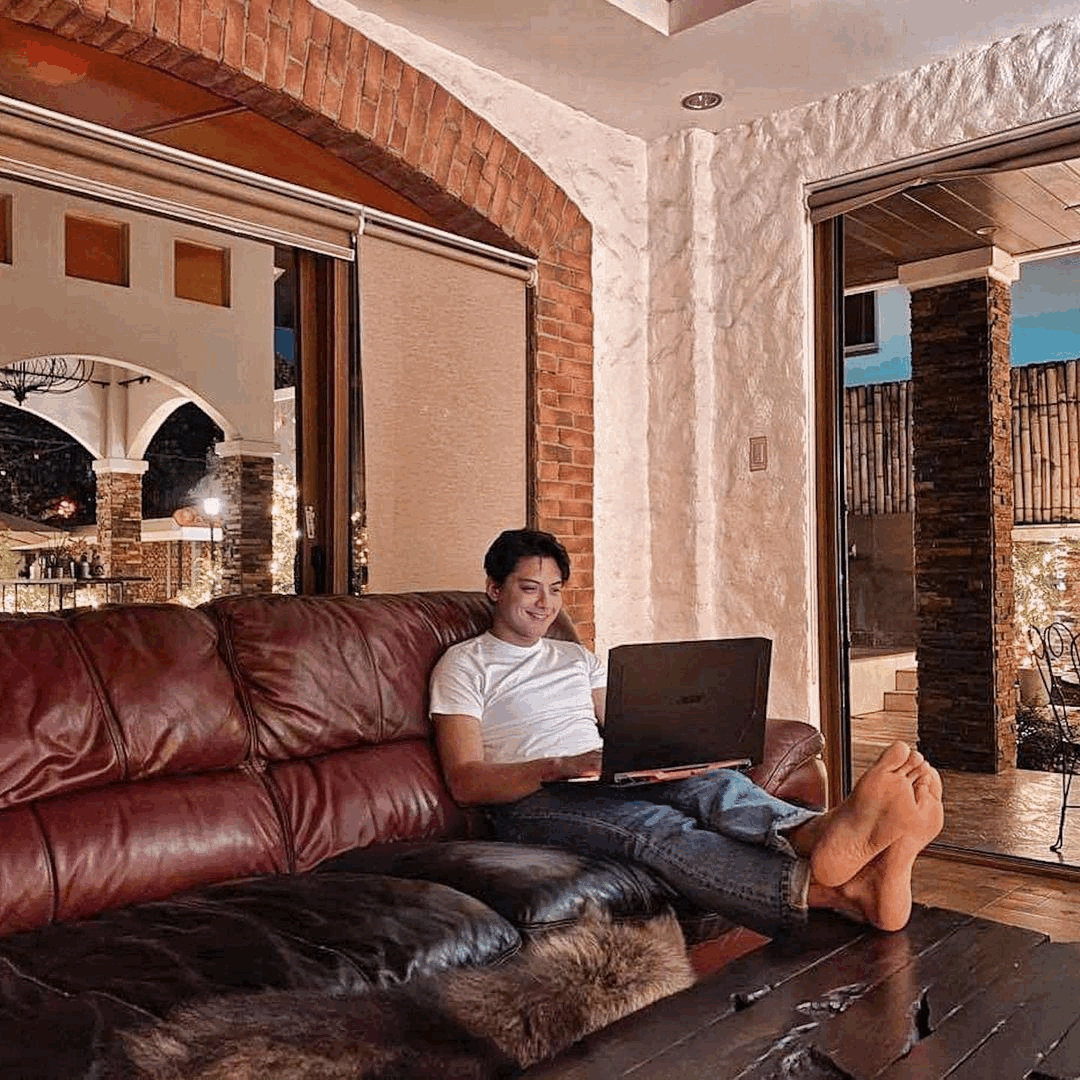 Image credit: @supremo_dp 
Despite his young age, Daniel Padilla (b. 1995) has won our hearts because of his talents in acting and singing.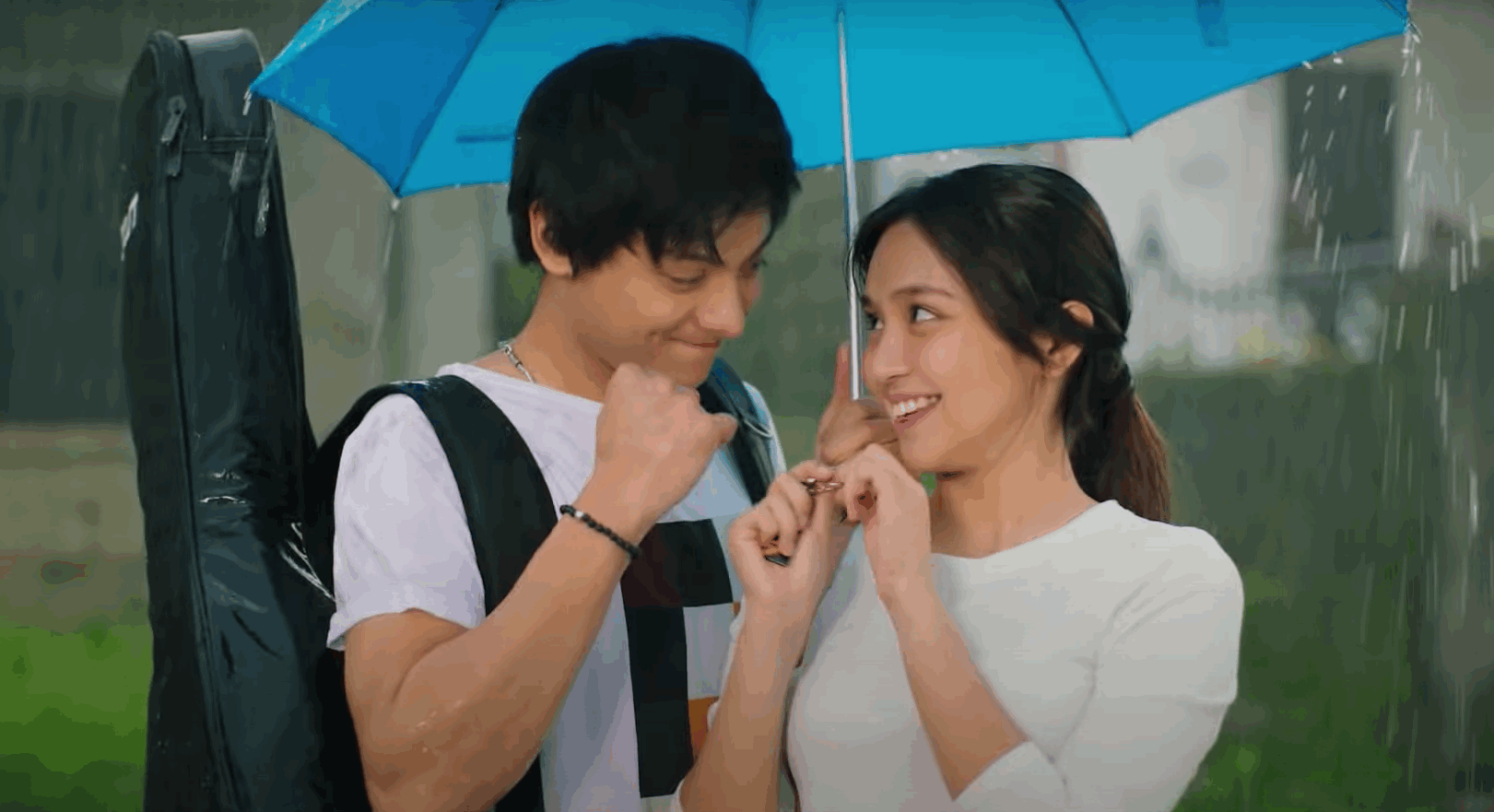 Padilla (left) and Bernardo (right) in The Hows of Us
Image adapted from: ABS-CBN Star Cinema 
On screen, Padilla is best known for his love team with Kathryn Bernardo. The iconic duo has made several box office hits and hit TV shows, such as The Hows of Us (2018), a movie about the story of George (Bernardo) and Primo (Padilla) as they struggle to navigate their long-term relationship, and Got to Believe (2013-2014), a TV series that follows rich boy Joaquin (Padilla) who meets Chichay (Bernardo), a maid hired by Joaquin's family.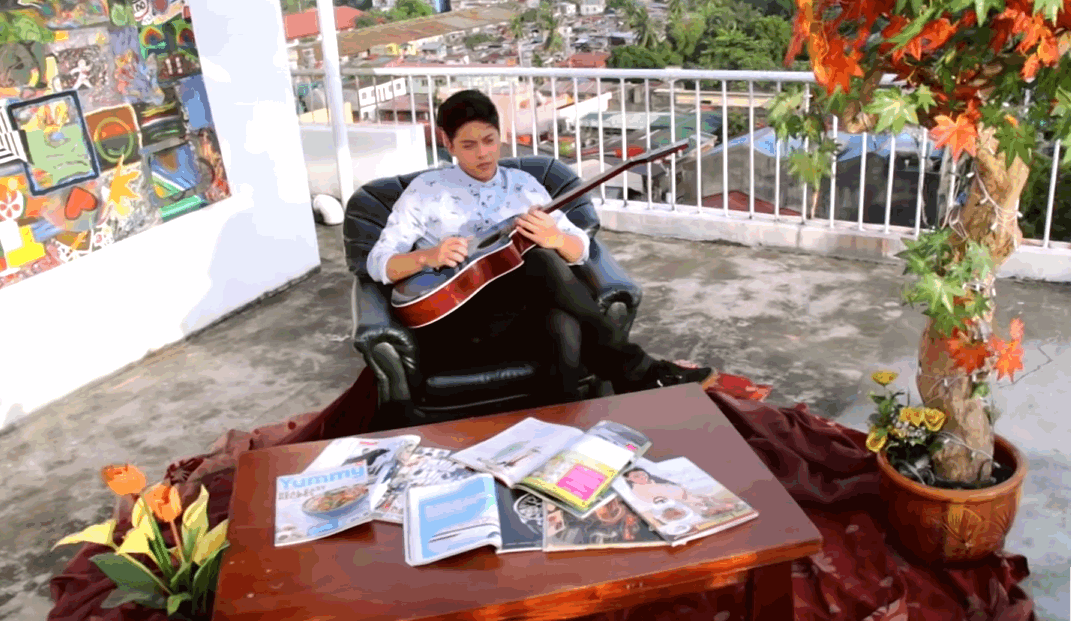 Padilla in the music video of Simpleng Tulad Mo
Image credit: ABS-CBN Star Music 
As a singer, Padilla has also recorded albums that have earned platinum status, and his singles "Nasayo Na Ang Lahat" (2013) and "Simpleng Tulad Mo" (2015) received multiple awards. 
And aside from his awards in the Philippines including his Filipino Academy of Movie Arts and Sciences (FAMAS) Awards and German Moreno Youth Achievement Award, he has also been recognized abroad. In 2015, Nickelodeon named him their first Global Slime Star after he poured himself with Nickelodeon's green slime. 
---
5. Dolphy – honored as the King of Comedy
---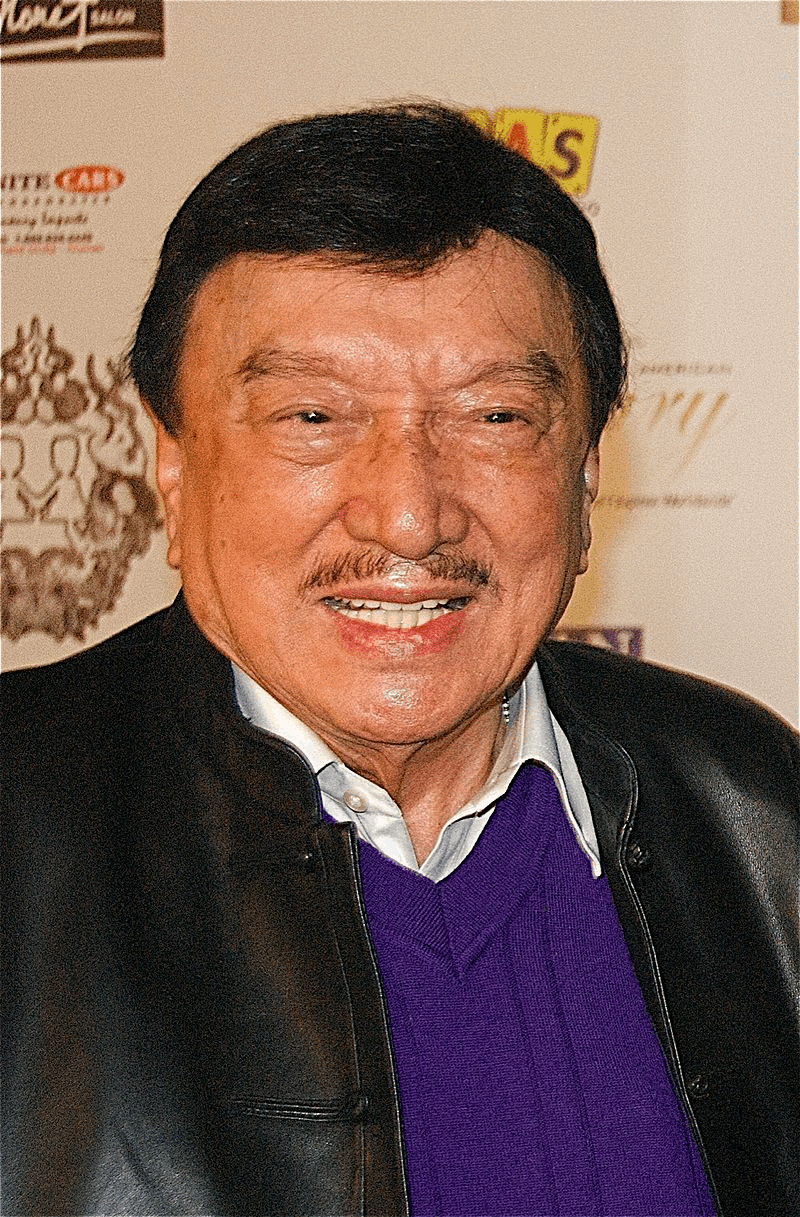 Image credit: Gerry Edra 
With his career in showbiz spanning more than half a century, Rodolfo Vera Quízon Sr. (1928-2012), fondly known as Dolphy, made millions of Filipinos laugh with his countless comedic TV shows and movies. The Comedy King first starred in the 1946 film "Dugo ng Bayan (I Remember Bataan)" alongside Fernando Poe Sr. This became the start of his illustrious career, as he would play various iconic lead roles from then on. 
He was Facifica in the 1969 movie Facifica Falayfay, which tells the story of a boy raised as a girl to fulfill his mother's wish for a daughter, and he played Captain Barbell in the 1973 movie adaptation of comic artist Mars Ravelo's superhero.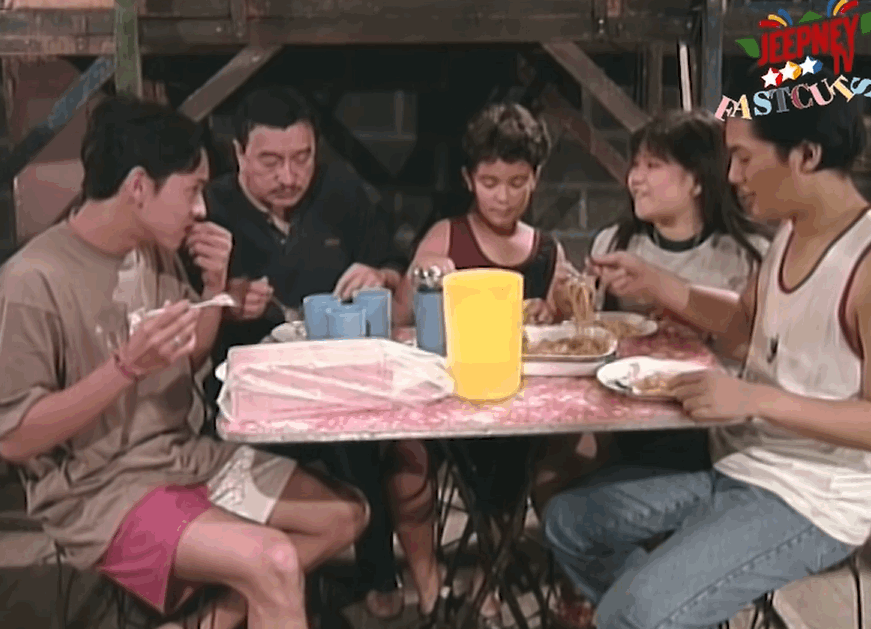 Dolphy (second from left) in Home Along Da Riles
Image credit: Jeepney TV
The long-running comedy shows John En Marsha (1973-1989) and Home Along Da Riles (1992-2003) were also highlights of his career. In the former, he played John, the head of the Puruntong family, alongside the character's wife Marsha (Nida Blanca). Home Along Da Riles follows the comedic Cosme family that lives near railroad tracks, among whom Dolpy played the role of Mang Kevin Cosme, a janitor who is a single dad of five.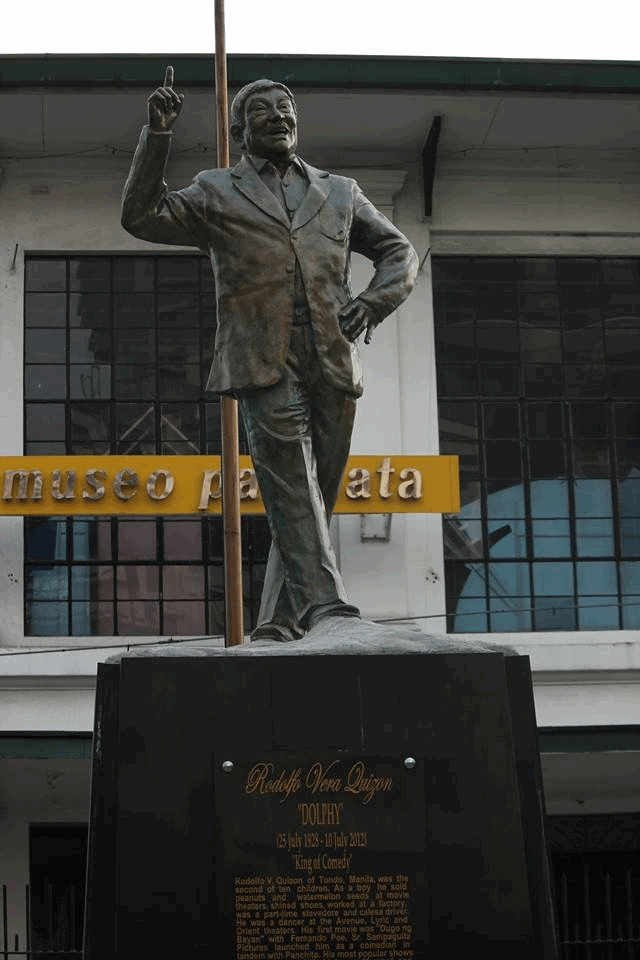 Image credit: Clarence Damasco

His legacy lives on even after his death in 2012 due to multiple organ failure. A 7-ft bronze statue was unveiled in 2013 in front of the Museo Pambata at Roxas Boulevard, Manila, and on July 25, 2020, on what would have been his 92nd birthday, Google honored him through a Google Doodle showing his animated image. 
He had several relationships throughout his career, but it was Zsa Zsa Padilla who stayed beside him when he was battling for his life. They have one daughter named Zia and one adopted daughter named Nicole.
---
6. John Lloyd Cruz – one half of the iconic Bea & John Lloyd love team
---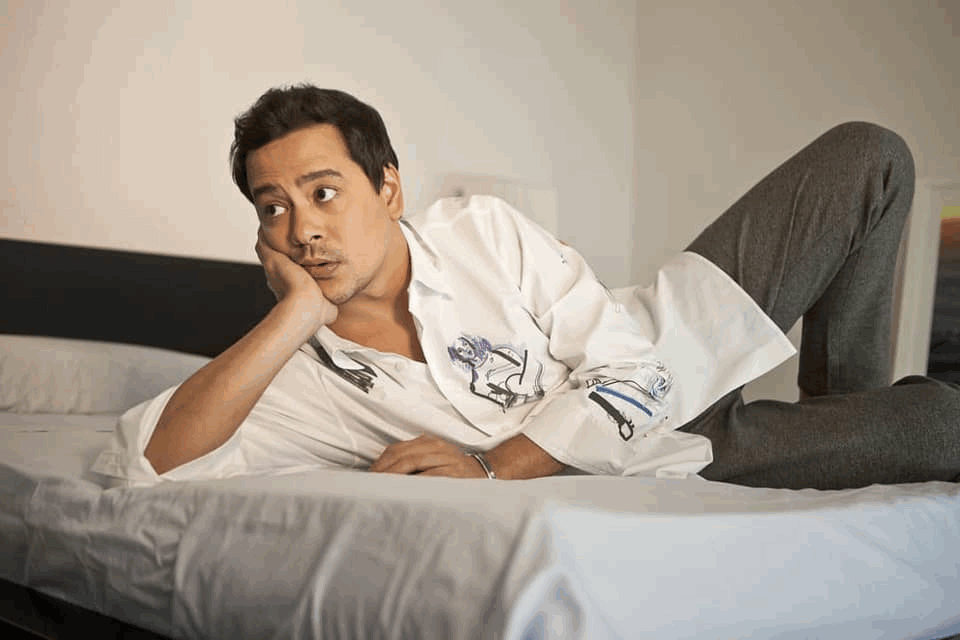 Image credit: John Lloyd Cruz 
Sending kilig vibes to viewers since the '90s, John Lloyd Cruz (b. 1983) is one of Philippine showbiz's classic heartthrobs. With his boy-next-door charms, Lloydie, as he is also fondly called by fans, has starred in several notable romantic TV shows and movies.
Tabing Ilog (1999-2003), a teen drama that follows the story of a barkada as they navigate through their adolescence, was his first major project. His role of Yuri in Kay Tagal Kang Hinintay (2002) alongside Bea Alonzo's Katrina started his iconic love team with the actress.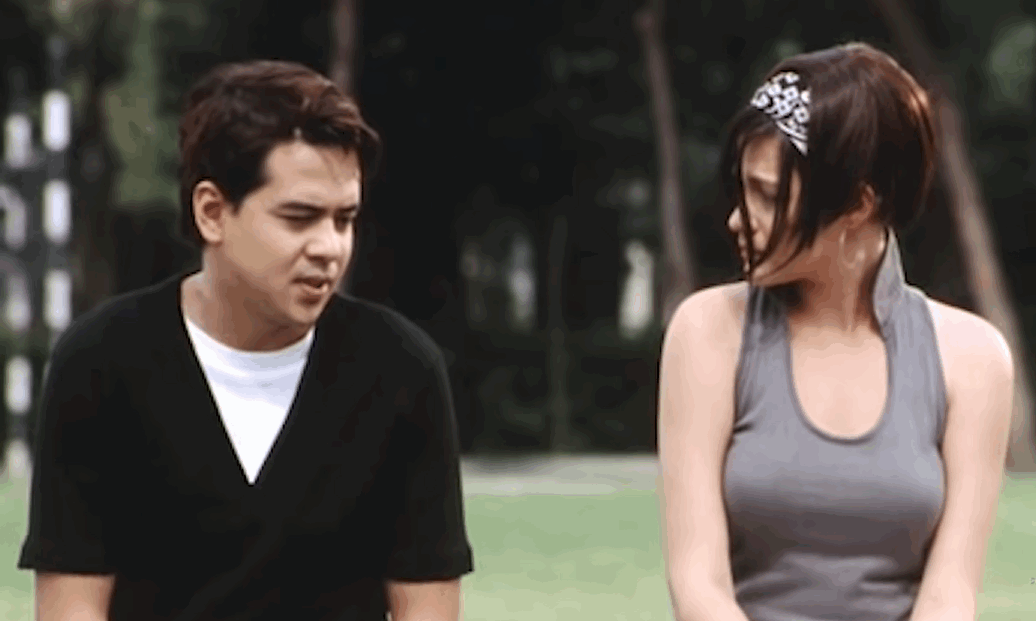 Cruz (left) with Alonzo (right) in One More Chance
Image credit: ABS-CBN Star Cinema 
Cruz's love team with Alonzo has become successful through other several shows such as the movie One More Chance (2007), which tells the struggles of long-time couple Popoy (Cruz) and Basha (Alonzo) who met each other at a university, and the TV series I Love Betty La Fea (2008-2009), a Pinoy adaptation of Colombia's Yo soy Betty, la fea (1999-2001). 
But aside from Alonzo, Cruz has also had big projects with other notable Filipina actresses from Sarah Geronimo to Angel Locsin to Toni Gonzaga. 

Cruz (left) in Hele sa Hiwagang Hapis
Image credit: ABS-CBN Star Cinema 
He's proven his versatility as an actor through his recent works which are far from the romantic genre, such as Honor Thy Father (2015), which follows a family that has been victimized in a financial scam, and Hele sa Hiwagang Hapis (2016), Lav Diaz's 8-hour historical fantasy drama film inspired by the Philippine Revolution against Spanish colonial rule.
---
7. Tirso Cruz III – seasoned actor and part of the Guy & Pip duo
---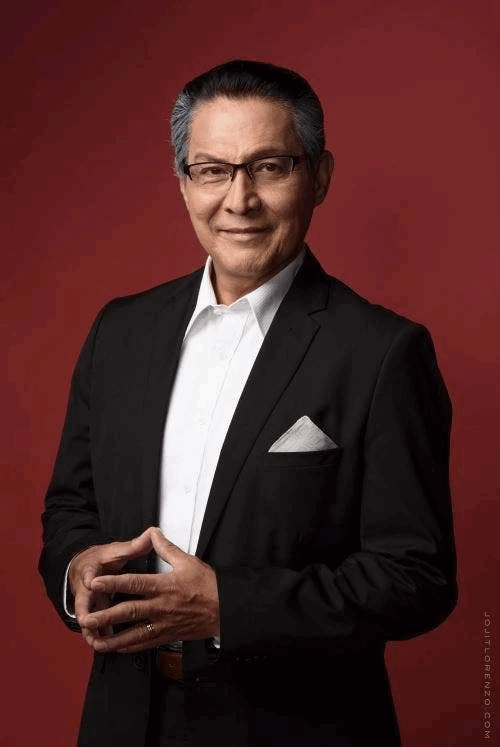 Image credit: Ang Probinsyano Wikia  
Having started his career in the '70s, Tirso Cruz III (b. 1952) has been a classic name in Philippine showbiz.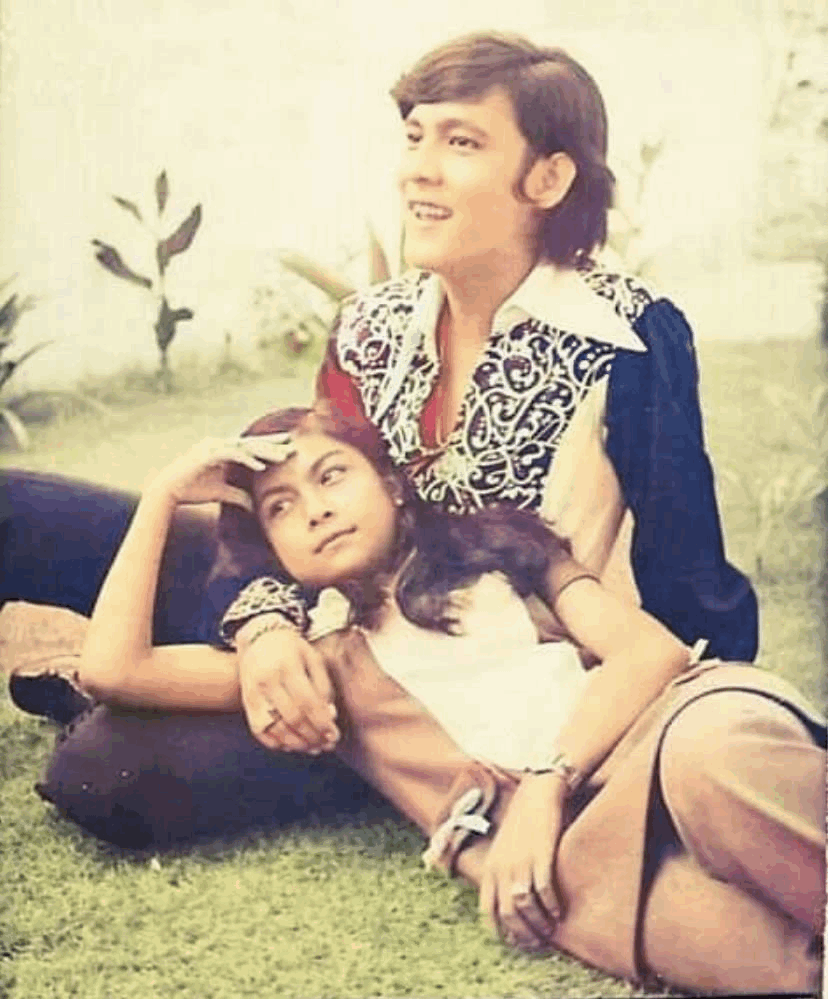 Cruz (left) and Nora Aunor (right)
Image credit: IMDb
He's best known for being one half of the iconic Guy and Pip love team, which he shared with Superstar Nora Aunor who was also his former real-life sweetheart. 
The duo's team was at its peak from the '70s to '80s, when they starred in movies My Blue Hawaii (1972), Bilangin ang mga Bituin sa Langit (1989), and the movie Guy and Pip (1971), which cemented their status as an iconic love team when it became a huge box office success and was shown in theaters for six months.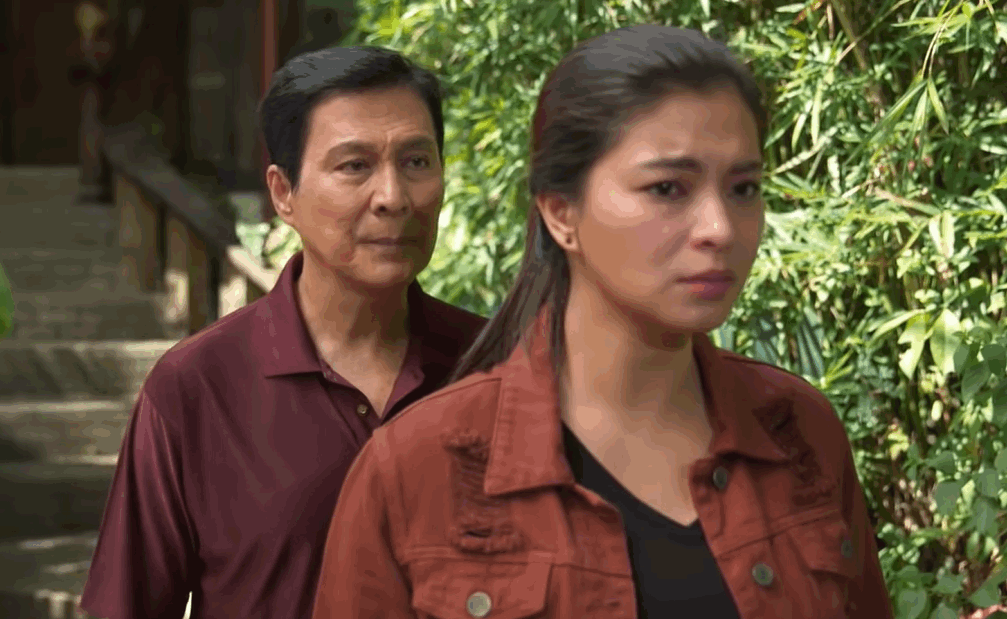 Cruz (left) with Angel Locsin (right) in The General's Daughter
Image credit:ABS-CBN Entertainment
Today, he's still very active in showbiz and his most recent works include main roles in big teleseryes FPJ's Ang Probinsyano, where he's playing the role of villain Arturo Padua, and The General's Daughter (2019), where he acted as the adoptive father of Angel Locsin's lead character Rhian Bonifacio. 
He is happily married with wife Lynn Ynchausti with whom he has 3 kids.
---
8. Richard Gutierrez – known for his iconic titular roles
---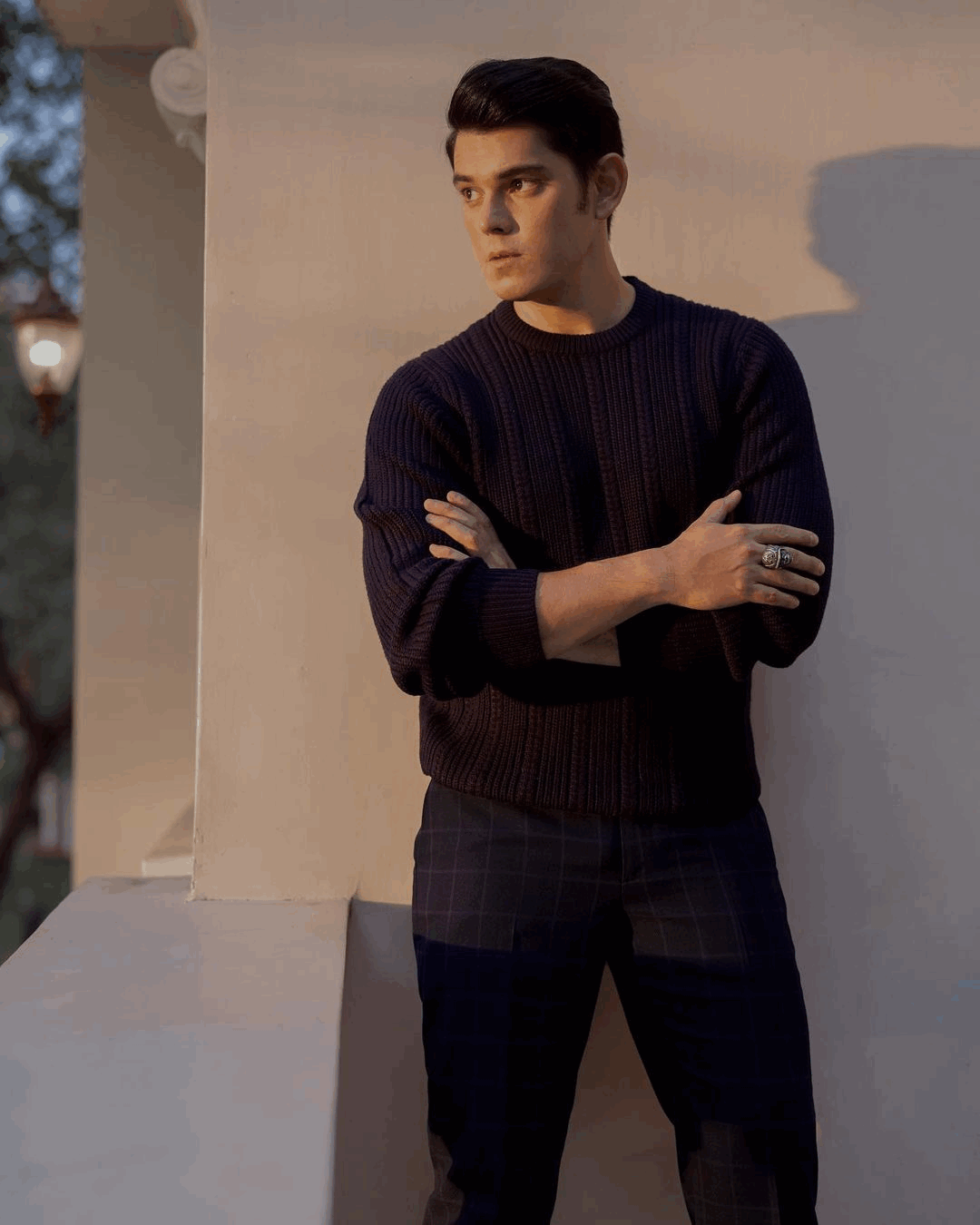 Image credit: @richardgutz

Having played iconic solo title roles, Richard Gutierrez (b. 1984) has proven himself to be one of Philippine showbiz's biggest actors. He is best known for playing the titular role in GMA Network's 2006 TV series adaptation of Mars Ravelo's Captain Barbell.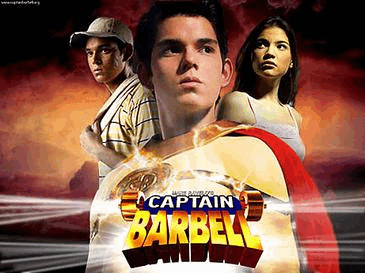 Image credit: Wikipedia 
Aside from playing a superhero, Gutierrez has been a versatile actor who can morph from being a hero to playing a mysterious masked man in Zorro (2009) and to being an expert thief in Lupin (2007).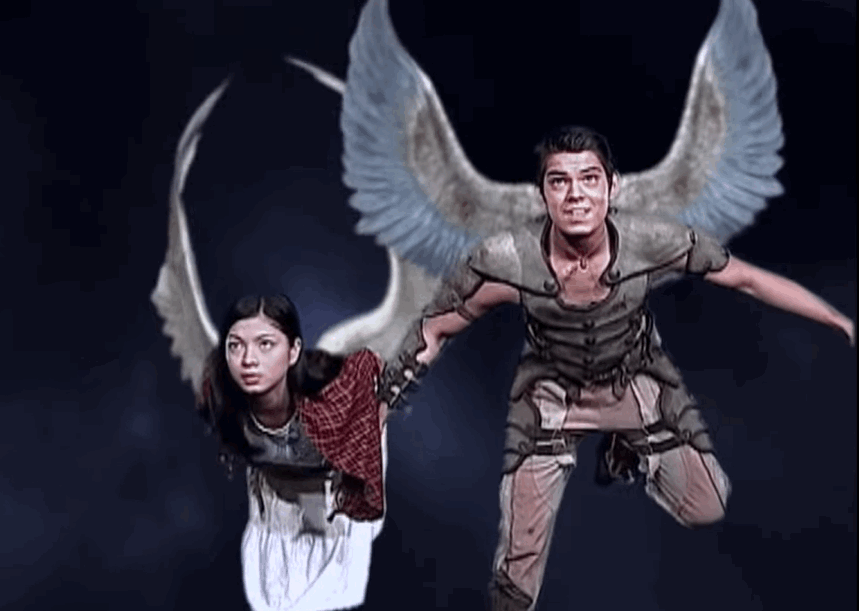 Locsin and Gutierrez in Mulawin
Image credit: GMA Network 
Among the actresses that have worked with him are Angel Locsin, Rhian Ramos, and Heart Evangelista. But it was Gutierrez's love team with Locsin that was a phenomenal hit in the early 2000s, as the two have starred as a pair in hit TV shows and movies such as Mulawin (2004-2005), Let the Love Begin (2005), and I Will Always Love You (2006). 
Aside from acting, hosting has also been Gutierrez's forte. He hosted two seasons of Survivor Philippines and environmental and travel shows such as Anatomy of a Disaster (2010-2011), and Pinoy Adventures (2012), to name a few. His most recent works include TV shows from ABS-CBN such as La Luna Sangre (2017) and FPJ's Ang Probinsyano (2015-present). 
Gutierrez now has two kids with wife Sarah Lahbati. 

---
9. Carlo Aquino – started his colorful career as a child actor
---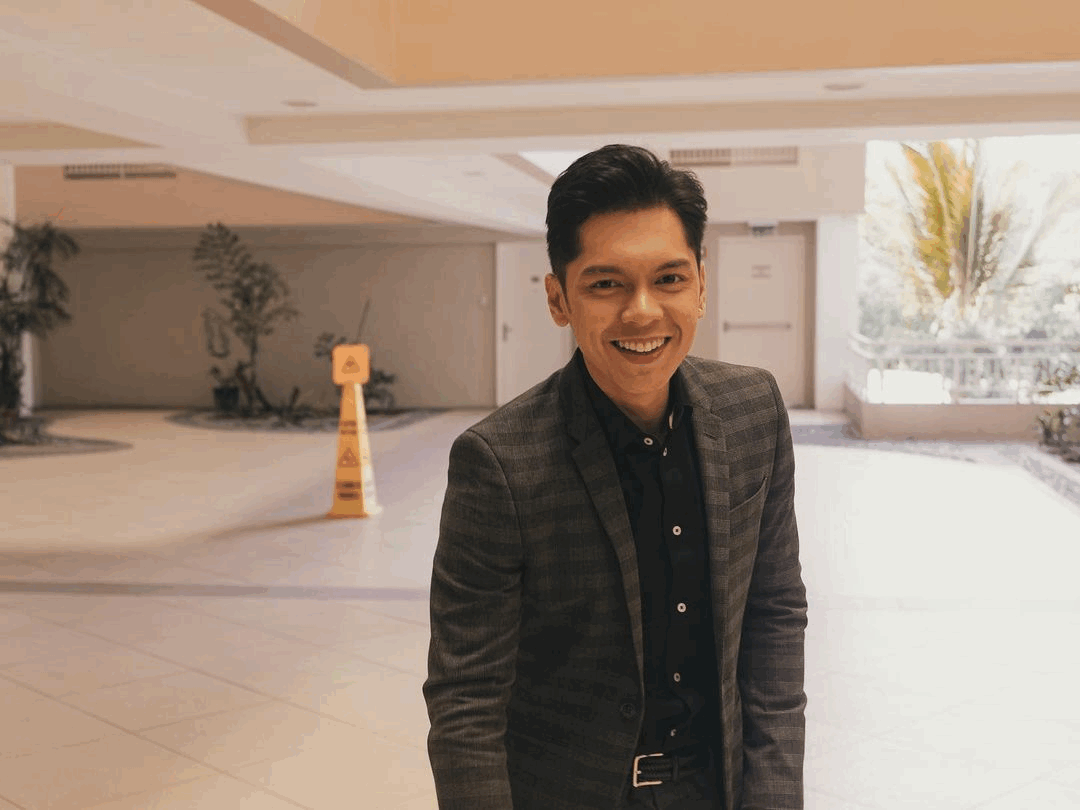 Image credit: @jose_liwanag 
Carlo Aquino (b. 1985) has been with us since he was young. Having started his career as a child star in the 90s, Aquino is now a seasoned actor who has continued to capture us with his memorable roles, beginning with his performance as Ojie in the 1998 film Bata, Bata Paano Ka Ginawa? which is based on the novel by Lualhati Bautista.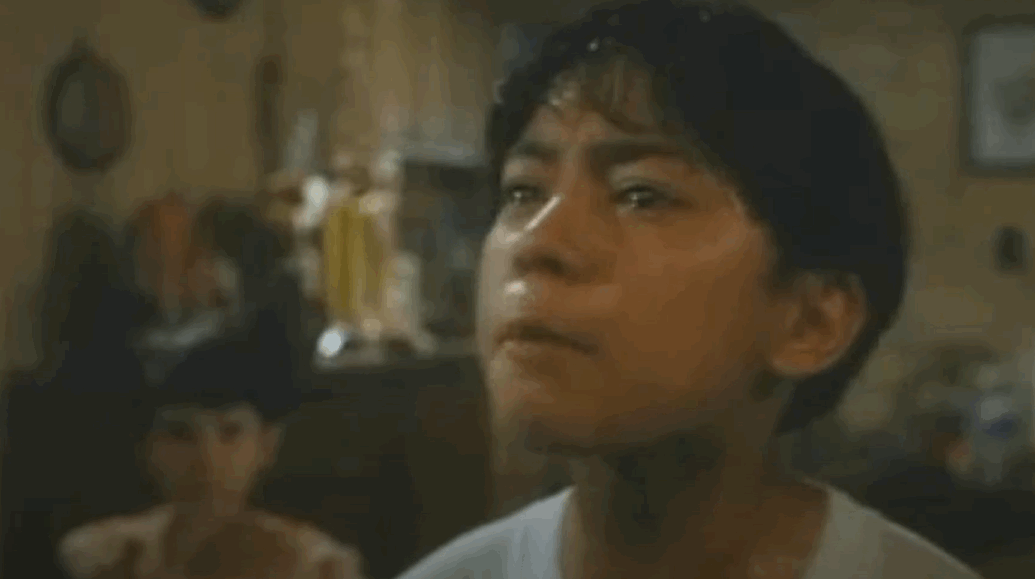 Aquino in his famous scene in Bata Bata Paano Ka Ginawa?
Image credit: ABS-CBN Star Cinema 
One of the children of Lea (played by Vilma Santos), a women's rights advocate, Ojie's best remembered for his famous line "Akala mo lang wala! Pero meron, meron, meron!" in the movie. Aquino's performance was so well-received that he even earned three big acting awards in 1999.
On TV, he first starred in dramas such as Star Drama Presents (1993-2001), and Sa Puso Ko IIngatan Ka (2001). And his role in the youth-oriented drama G-Mik (1999-2002) with former real-life girlfriend Angelica Panganiban put his career further into the limelight.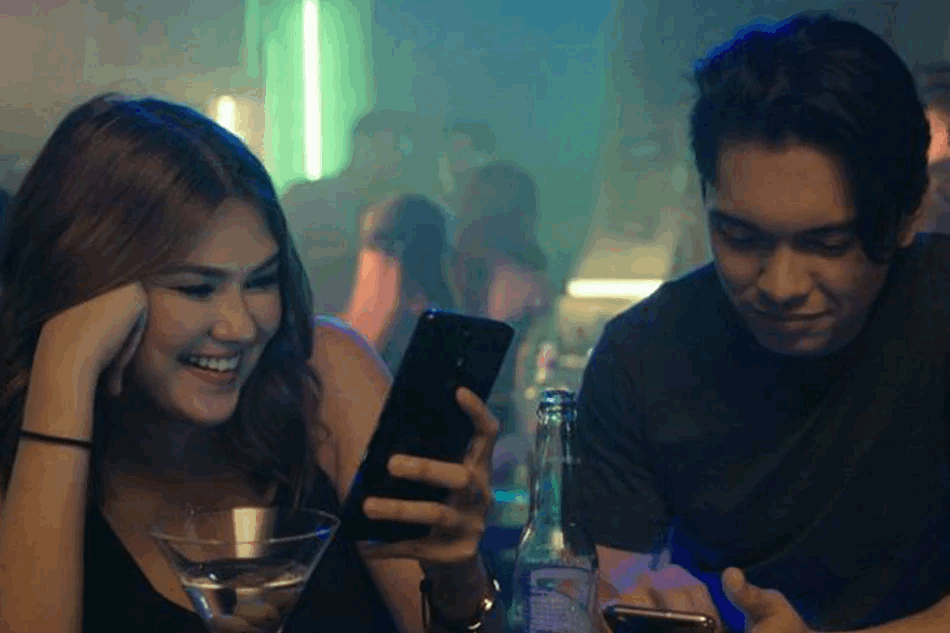 Panganiban (left) and Aquino (right) in Exes Baggage
Image credit: ABS-CBN 
Through the years, he's been a mainstay on our screens and his most recent works have proven his timeless prowess as an actor. For instance, Exes Baggage (2018), his reunion movie with Panganiban, was a big hit because of Aquino and Panganiban's relationship history. And aside from Panganiban, Aquino has had chemistry with other actresses such as Maine Mendoza in Isa Pa With Feelings (2019) and Bela Padilla in Meet Me in St. Gallen (2018). 
Aquino is now raising a family with his non-showbiz girlfriend model Trina Candaza.
---
10. Eddie Garcia – had a career that spanned seven decades
---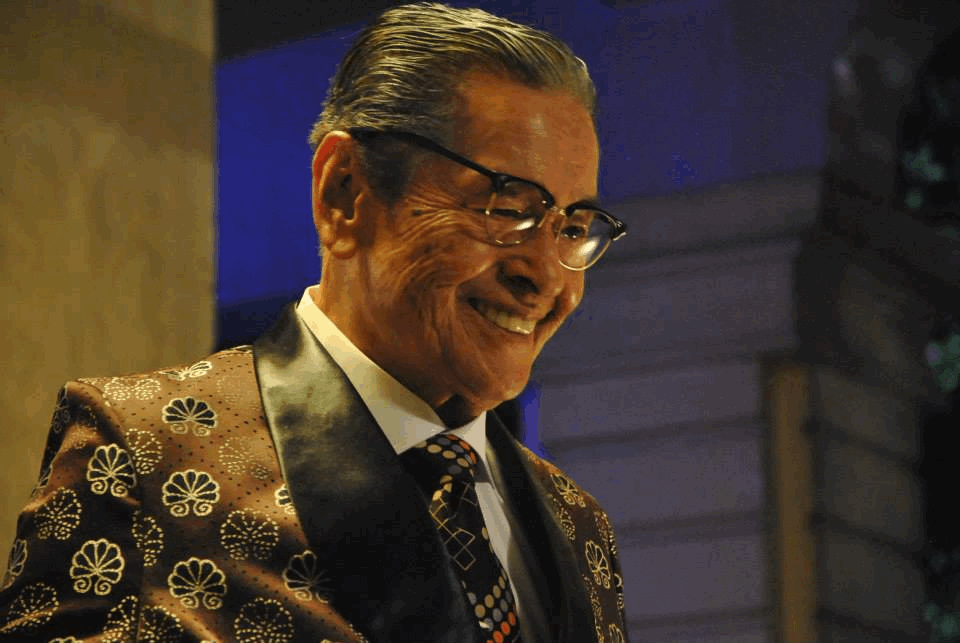 Image credit: IMDb 
This list wouldn't be complete without the legendary Eduardo Verchez Garcia, or Eddie "Manoy" Garcia (1929-2019), whose career in Philippine showbiz spanned seven decades. His colorful career, which saw him acting in 653 movies and directing a total of 37 movies, began when he got a role in the 1949 film Siete Infantes de Lara.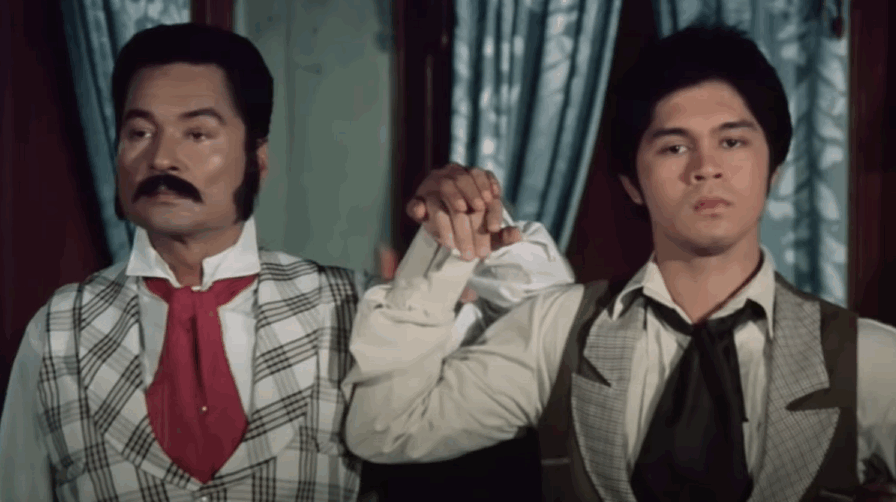 Garcia (left) and Christopher de Leon (right) in Ganito Kami Noon, Paano Kayo Ngayon
Image credit: ABS-CBN Star Cinema 
Since then, he has starred in countless films, playing several villainous roles in his 14 years under Sampaguita Pictures. Garcia's  notable movies include Tinimbang Ka Ngunit Kulang (1974), one of Lino Brocka's best films, and Ganito Kami Noon, Paano Kayo Ngayon (1976), which was selected as the Philippine entry for the Best Foreign Language Film at the 49th Academy Awards.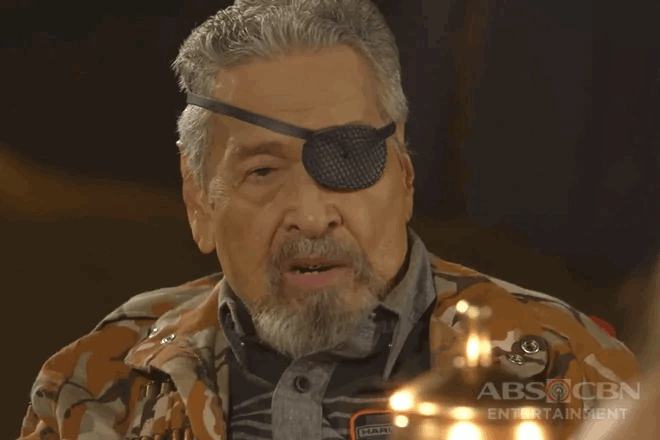 Garcia as Senyor Gustavo in FPJ's Ang Probinsyano
Image credit: Fandom
As a director, he made his debut in the 1961 World War II epic film Karugtong ng Kahapon. He was so unstoppable throughout his career that he was even called the "Busiest Star of the Year" during the 1970s and 1980s, when he averaged around twenty films a year. 
His most recent works include the 2012 film Bwakaw, where he played the lead role of a lonely, old gay man who lives with his dog. One of his last works on TV include his portrayal of the villain Don Emilio/Senyor Gustavo in FPJ's Ang Probinsyano, and in 2018, he starred alongside Gina Pareño in the movie Hintayan ng Langit, which is about a couple who reunited in purgatory. 
With his immense contribution to Philippine showbiz, he has been recognized as a Hall of Famer three times by FAMAS. His accidental fall on set in June 2019 led to his death, but his name will indeed live on in our hearts as one of the greatest Filipino actors of all time.
---
Filipino actors who captured our hearts
---
It's no wonder that our hobbies have been shaped by several TV shows and movies of these iconic Filipino actors. 
These actors have graced our screens with their dedication to their craft and made us all cry, laugh, smile, and feel all the feelings till now. 
Also check out:
---
Cover image adapted from: Piolo Pascual, Coco Martin, @dongdantes 
Get more stories like this!
Drop us your email so you won't miss the latest news.