EJ Obiena won't be competing in the World Indoor Championships
---
After Hidilyn Diaz's historic Olympic gold in 2021, Filipino athletes have doubled their efforts to set records of their own. Unfortunately, lack of financial support and alleged politicking within local sports associations hinders them from doing so.
One example is EJ Obiena, the Philippines' record-breaking pole vaulter who was dropped by the Philippine Athletics Track and Field Association (PATAFA) for allegedly defrauding the athletic organization.  Despite qualifying for the World Athletics Indoor Championships in Serbia – as the first Filipino athlete to do so – he won't be joining the event next week.
---
EJ Obiena to miss World Indoor Championships; expresses dismay on social media
---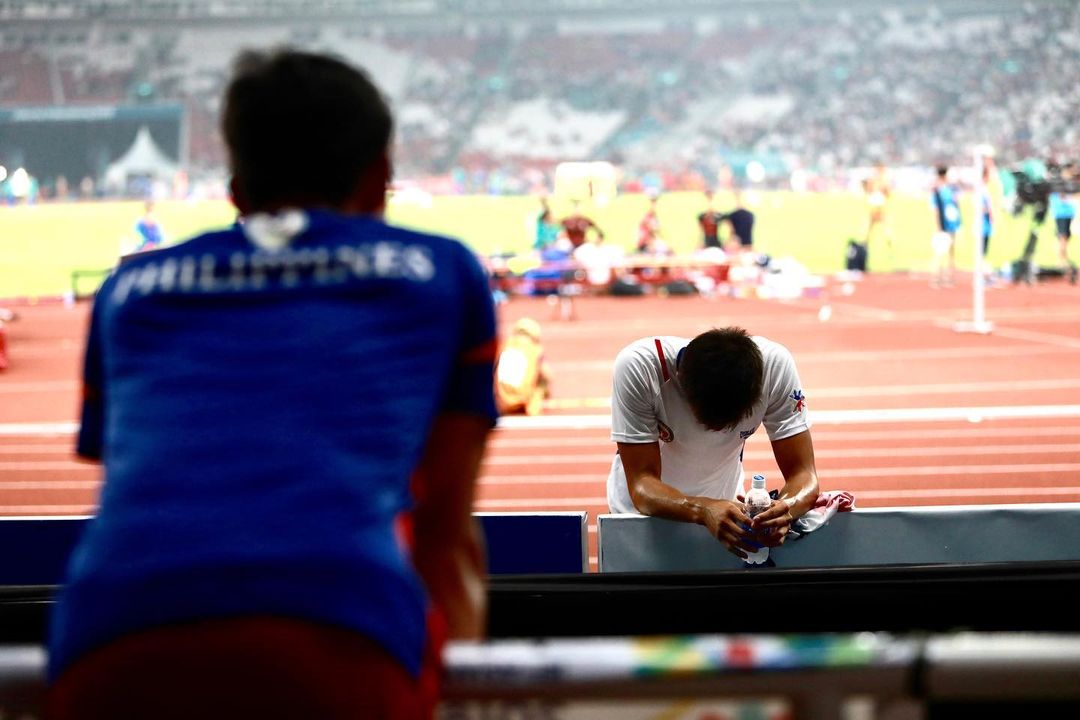 The photo attached to EJ Obiena's social media posts
Image credit: @ernestobienapv
"Today the Country I Love Loses," Obiena began his post on social media on the evening of 12 March, expressing his dismay about PATAFA's non-endorsement.
The athlete shared that he had qualified for the World Athletics Indoor Championships, ranking fifth in the world men's pole vault. However, he couldn't go due to PATAFA's refusal to endorse him.
"[The] country has not been put first by all. [The] country comes after personal considerations for some," Obiena wrote, presumably pertaining to PATAFA. "If [the] country was ever put first, I should be headed to Belgrade now. But I am not. I will watch it on TV like millions of others. I will see other nations take the medal that [the] Philippines should be winning."
Obiena ended his post with "#paraSANAsabayan🇵🇭" which translates to "it was supposed to be for the country." It's also a play on the statement "para sa bayan" ("for the country") associated with serving or bringing pride to the country.
---
PATAFA's reason for non-endorsement
---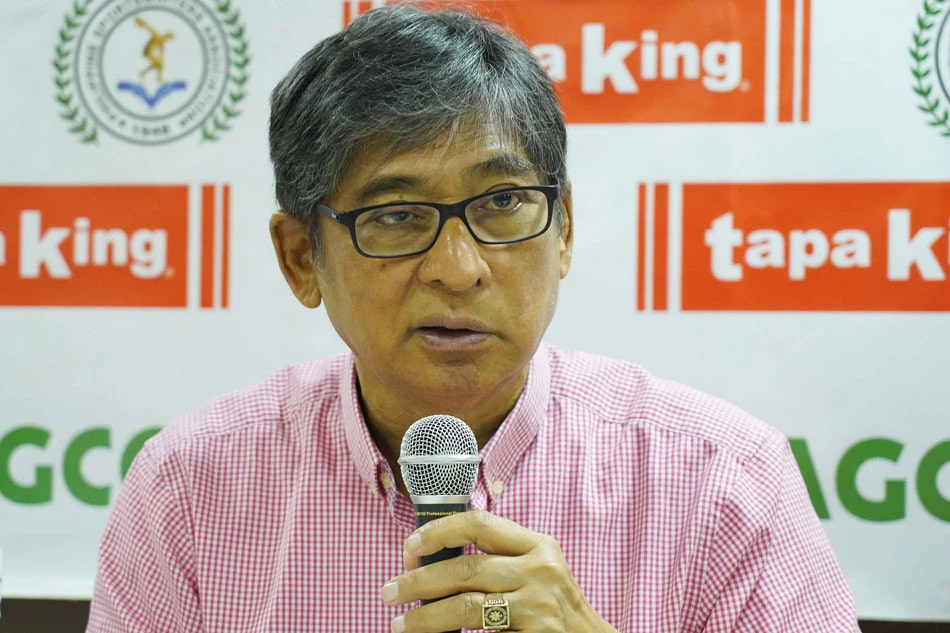 PATAFA President Philip Juico
Image credit: ABS-CBN News
The reason cited for Obiena's non-endorsement is the pending mediation for his case against PATAFA.
"By authority of the Patafa Board of Trustees, please be informed that the Patafa Board of Trustees will not act on your letter … pending completion of the mediation process being conducted by the Philippine Sports Commission (PSC)," the association responded to Obiena's request for endorsement.
The World Athletics Indoor Championships isn't the only competition Obiena will be missing. PATAFA also refused to endorse him in three other major international sporting events – the Southeast Asian Games in Vietnam in May, the World Championships in the US in July, and the Asian Games in China in September 2022.
Obiena cannot join these international sporting competitions as they require endorsement from the athletes' mother federation.
---
EJ Obiena to miss World Indoor Championships, plans to win medals for country hindered
---
Amid controversies thrown at him by the local athletics association he used to belong to and despite "attractive offers" he'd received from other countries, EJ Obiena still chose to play for the Philippines.
We hope that PATAFA sees Obiena's eagerness to bring pride to his country and allows him to join international sporting events as the dispute is being settled.
Also check out:
---
Cover image adapted from: @ernestiobienapv
Get more stories like this!
Drop us your email so you won't miss the latest news.