Filipino Olympic athletes
---
Before Hidilyn Diaz was Olympic gold medalist Hidilyn Diaz, she was a little-known athlete. Often, Filipino sports representatives like her only get attention during competition season.
However, our Filipino Olympic athletes work hard nearly every day of the year, often with no recognition. To help us boost their morale on their socials, here's a list of some of the most talented and hardworking Filipino Olympic athletes and why you should consider stanning them.
---
1. Elreen Ando – 25-year-old weightlifting Olympian

---
View this post on Instagram
Elreen Ando didn't expect to join the 2020 Tokyo Olympics. The then-22-year old female weightlifter was aiming for the 2024 Olympic event to be held in Paris. However, due to the continental quota, she became the Philippines' weightlifting representative at the 2020 Tokyo Olympics alongside Hidilyn Diaz, competing in the women's 64kg event.
While she didn't initially expect to show up on the world's biggest sporting stage, Ando managed to place 7th. At a point during her competition on 27 July, she was even in play for a bronze medal.
This definitely won't be the last time we'll be seeing Ando as she is set to represent the Philippines at the 2024 Paris Olympics. Now 25, she has long proven that she's a worthy representative, having won a silver at the 2019 Southeast Asian Games and two silvers and a bronze at the 2020 Asian Weightlifting Championships.
---
2. Remedy Rule – Olympic swimmer & marine scientist
---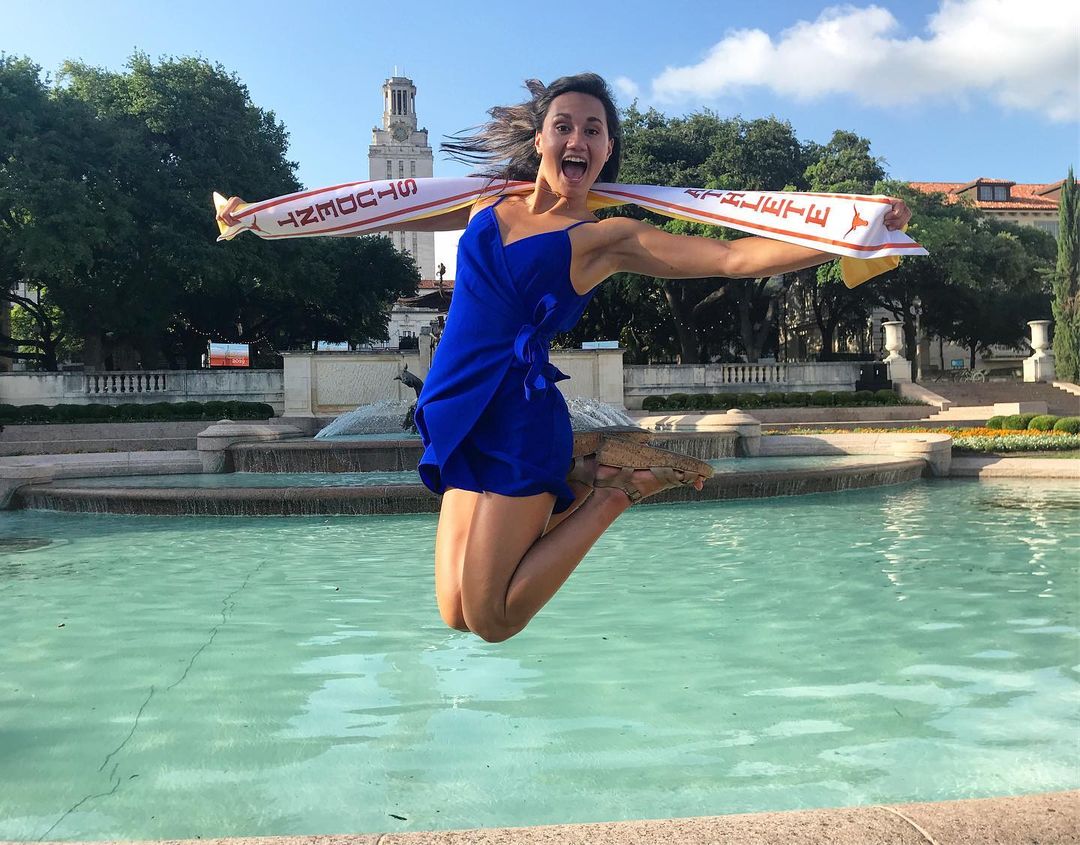 Rule after graduating with her bachelor's degree
Image adapted from: @remedyrule
After watching US swimmer Michael Phelps win 8 gold medals at the 2008 Beijing Olympics, heading to the Olympics became 11-year old Remedy Rule's goal. 
12 years later, she became one of the Philippines' swimming representatives at the 2020 Tokyo Olympics. While Rule didn't win a medal, closing out in the semifinals of the 200-meter women's butterfly event, she was able to realize her dream.
This 26-year-old Filipino Olympic athlete isn't just commendable for striving towards her childhood goal. Rule is currently a Master of Professional Science student at the University of Miami. She's retiring from professional swimming after the 2020 Tokyo Olympics and is planning to join the University of Miami's Rescue a Reef program.
Remedy Rule's Facebook | Instagram
---
3. Kurt Barbosa – UAAP athlete-turned-taekwondo Olympian
---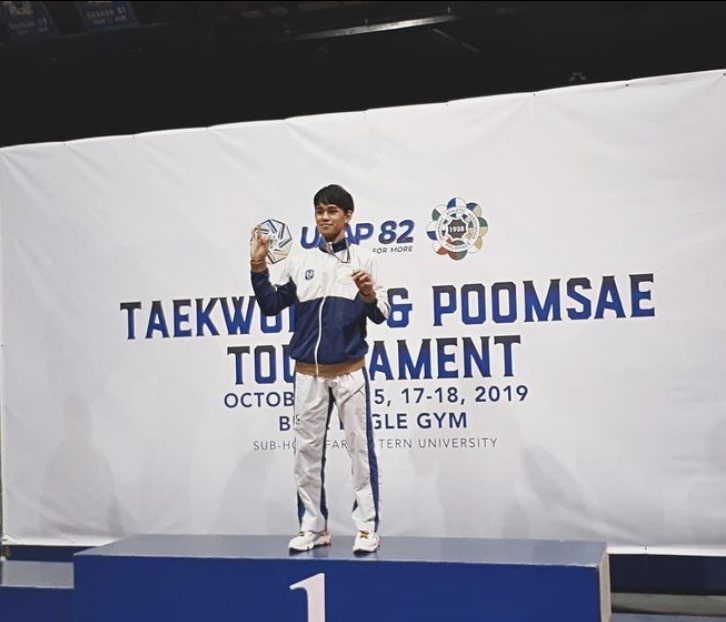 Barbosa won first place in taekwondo during the 82nd season of the UAAP
Image adapted from: @kurtesyyy
In just 4 years, Kurt Barbosa went from playing at the University Athletic Association of the Philippines (UAAP) intercollegiate games to competing in the biggest sporting event in the world.
However, fighting against South Korea's top taekwondo practitioner Jang Jun, Barbosa lost during the first round. He could have still competed for a bronze medal, though, had Jang Jun advanced to the finals. Unfortunately, the South Korean representative lost in the semifinals, taking home a bronze medal.
Like a true sport, 24-year-old Barbosa wasn't discouraged by his loss, writing on Instagram that he'll use this experience to prepare for his next games.

Barbosa was scouted for the national taekwondo team when he represented his province of Abra at the Palarong Pambansa. 
Kurt Barbosa's Facebook | Instagram
---
4. Kiyomi Watanabe – Fil-Japanese judoka who stayed in the PH despite the language barrier

---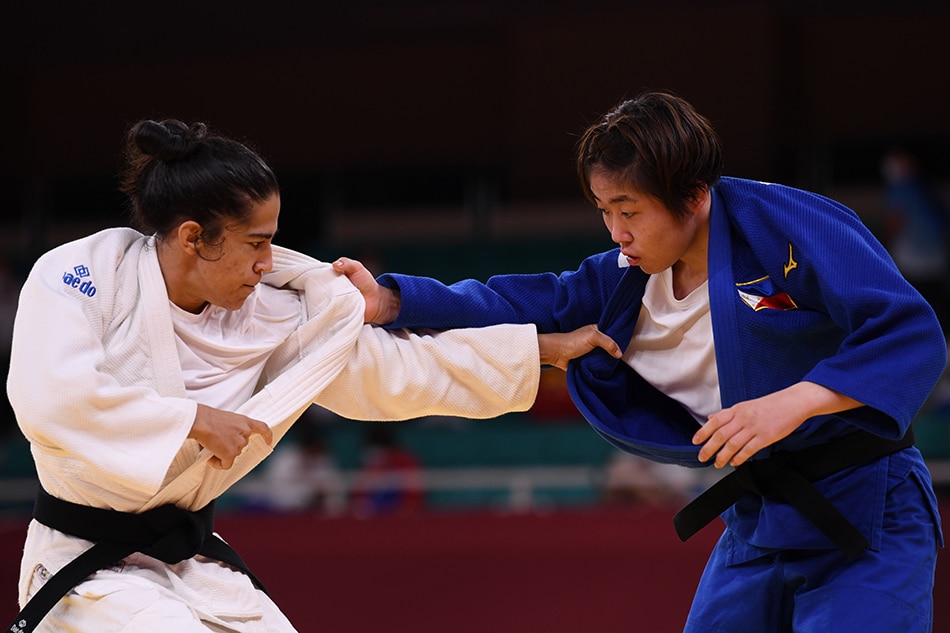 Watanabe during the 2020 Tokyo Olympics
Image credit: Annegret Hilse, Reuters
When Filipino-Japanese judoka Kiyomi Watanabe first represented the Philippines at the 2011 Southeast Asian Games, she didn't speak any English or Filipino. She had her Filipina mother translate for her, and her Filipino teammates would communicate with her in sign language.
Despite this, Watanabe continued to play for the country and bring home medals. Some of her most impressive achievements are winning the Philippines' first silver medal at the 2018 Asian Games since 1986 and placing 23rd in the world Judo rankings in 2017 at age 20.
Watanabe got into the 2020 Tokyo Olympics due to the continental quota but unfortunately lost in her first game within 38 seconds. With her track record, though, 26-year-old Watanabe is sure to be able to bounce back in future competitions to come.
---
5. Cris Nievarez – Olympic rower & proactive sportsman
---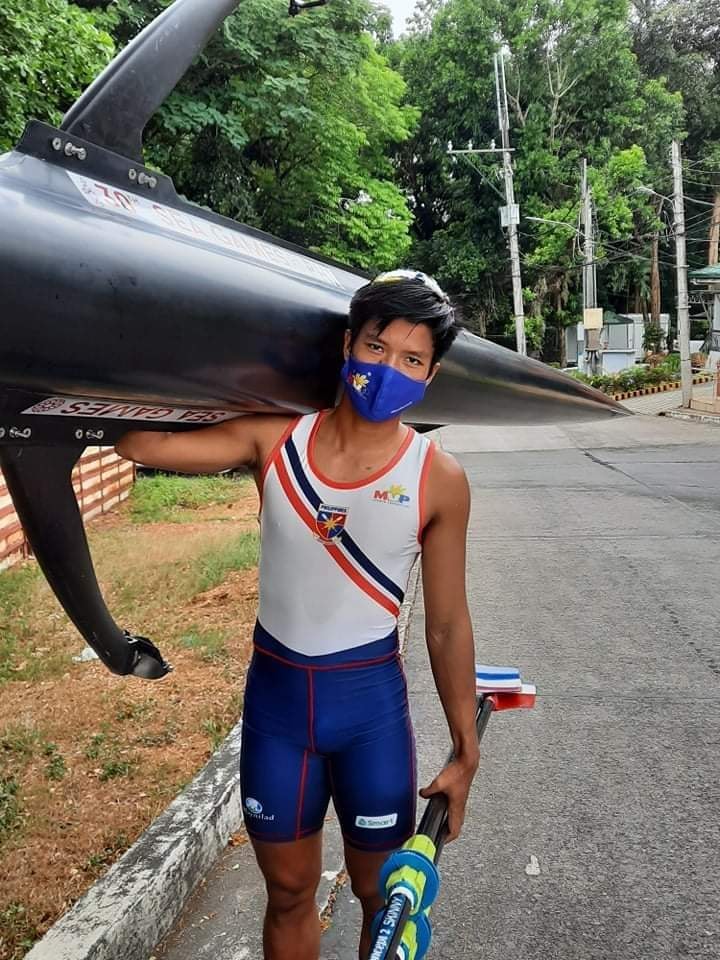 Nievarez on his way to rowing practice
Image credit: Cris Marasigan Nievarez

23-year-old Cris Nievarez wasn't a rower from the beginning. As a child, he was into basketball and running. In fact, he even competed in the 400-meter sprint event at the Palarong Pambansa when he was in Grade 7.
Due to his physique, however, he was invited to try for a national rowing team spot in 2015. He was able to secure his spot after just 3 months of training at age 15. Nievarez shared with CNN Philippines that he takes every opportunity he gets at trying out for a sport.
In 2019, Nievarez had bagged the Philippines a gold at the Southeast Asian Games. On 25 July, Nievarez lost in the men's single sculls event at the 2020 Tokyo Olympics but still made history as the first Filipino to advance to the Olympic rowing quarterfinals.
---
6. Yuka Saso – golf prodigy
---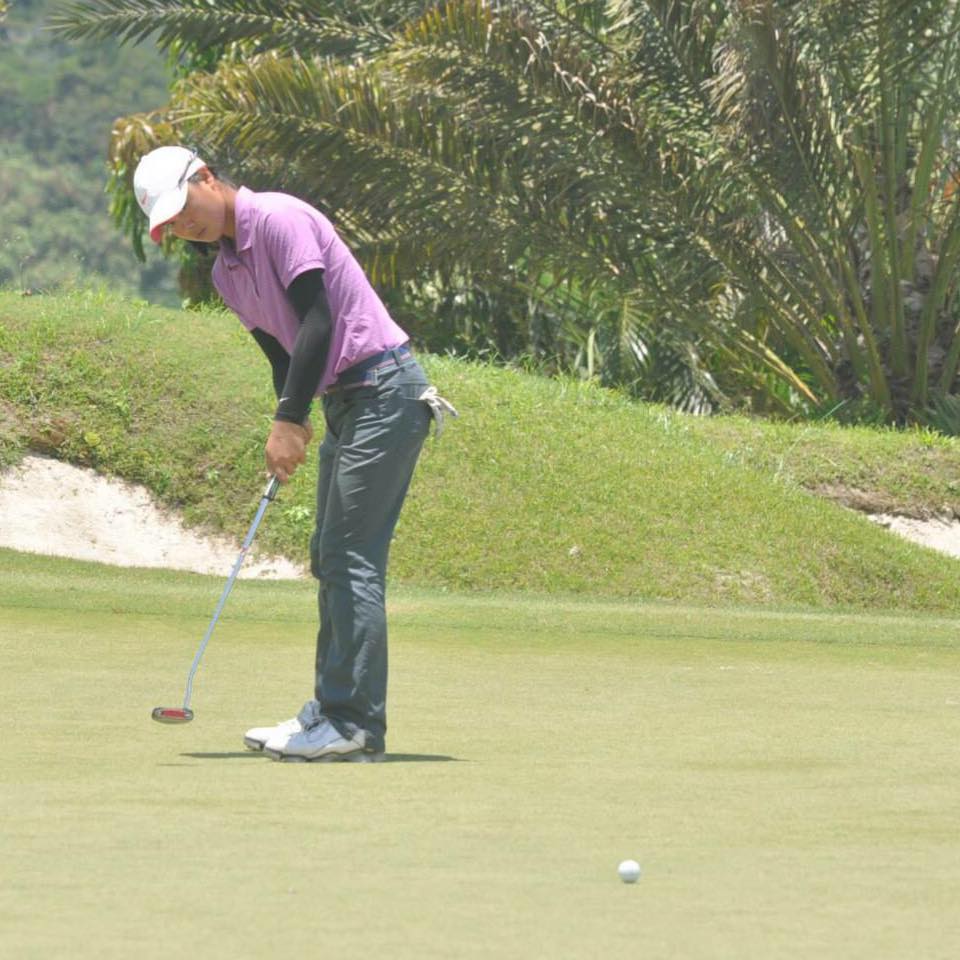 13-year old Saso in 2015
Image credit: Yuka Saso
At the age of 17, Yuka Saso was able to score 2 gold medals for the Philippines during the 2018 Asian Games. One of the gold medals was from the women's team event where Saso played alongside fellow 2020 Tokyo Olympics athlete Bianca Pagdanganan, and Lois Kay Go. The other gold came from her win in the women's individual golf event.
This year, Saso also became the youngest person to win the US Women's Open, tying with 2008 champion Park Inbee. Saso and Park were coincidentally both 19 years, 11 months, and 17 days old at the time of winning.
Since she began playing golf at the age of 8, it is no surprise that now-22-year-old Saso has achieved so much in her sport at a young age.
---
7. EJ Obiena – record-breaking pole vaulter
---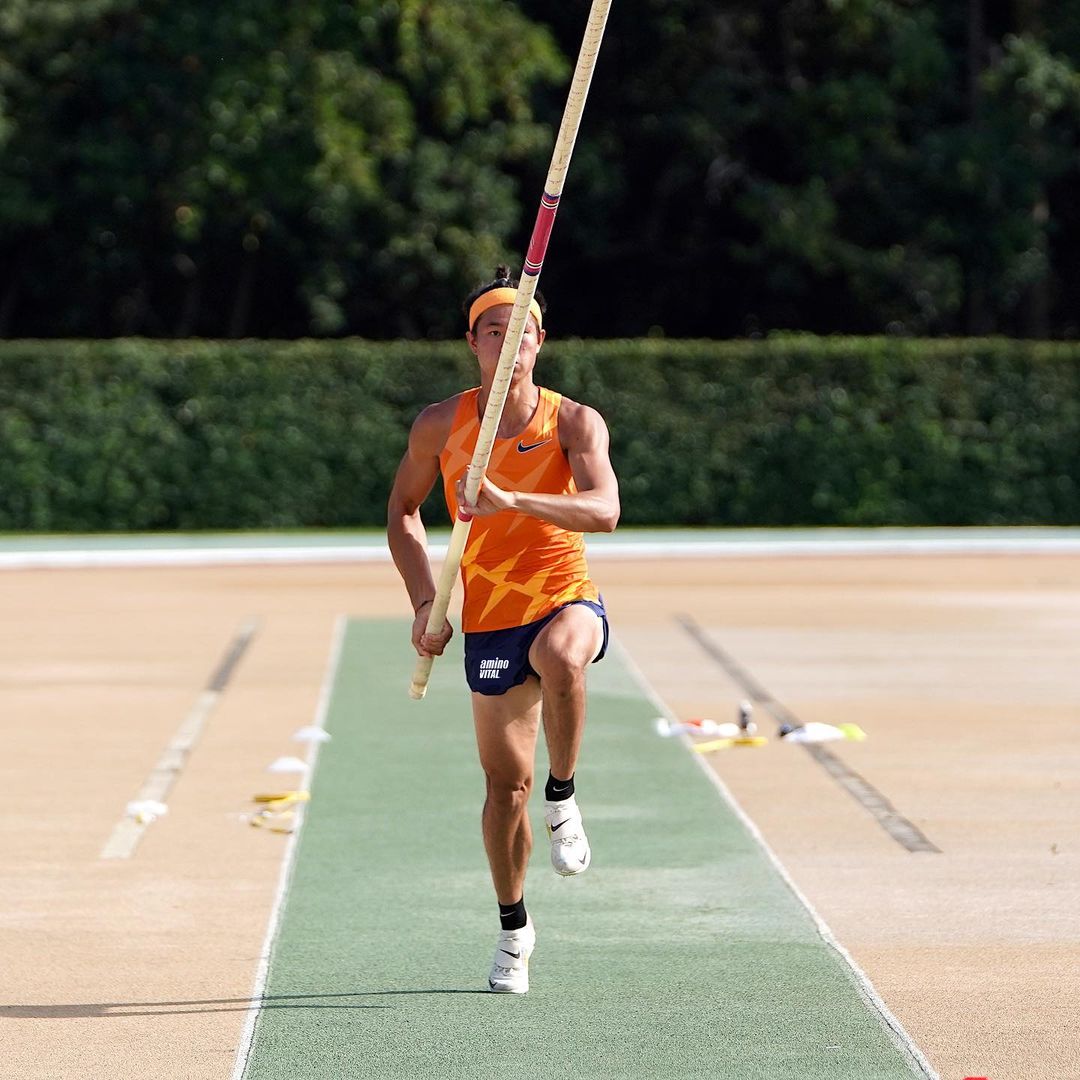 Obiena during practice
Image adapted from: @ernestobienapv, @samuele_cerro
EJ Obiena is a prolific record breaker in pole vaulting, setting records and breaking them himself.
In 2014, when he was 18, he broke the national record for pole vault at one of the weekly Philippine Athletics Track And Field Association relays. His 5.01-meter vault also became the junior national record. Obiena then proceeded to break his own record 5 times in the same year.
As of writing, Obiena still holds the national record for pole vault which is 5.87 meters. He was able to set this record at the World Athletics Continental Tour in Poland just recently on 30 June 2021.
Like judoka and 2020 Tokyo Olympics delegate Kurt Barbosa, 27-year-old Obiena also played in the University Athletic Association of the Philippines, representing the University of Santo Tomas.
EJ Obiena's Facebook | Instagram
---
8. Kristina Knott – Fil-Am track & field athlete who volunteered to represent the Philippines
---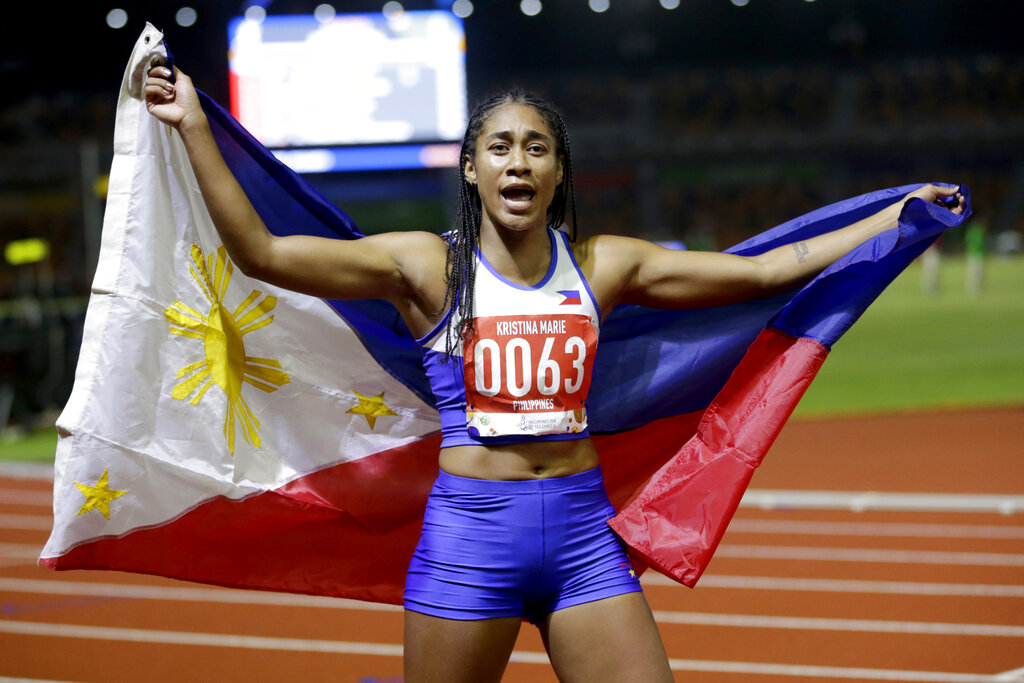 Knott after her win at the 2019 Southeast Asian Games
Image credit: AP Photo/Tatan Syuflana
To connect with her Filipino roots, US-raised Fil-Am track and field athlete Kristina Knott approached PATAFA president Philip Juico and volunteered to play for the Philippines. This turned out to be successful and Knott got to play for the Philippines at the 2018 Asian Games.
After this, the track and field player strived to bring honor to the country. At the 2019 Southeast Asian Games, Knott brought home 2 gold and 2 silver medals. She even broke the Southeast Asian Games record at the same athletic meet, finishing the women's 200-meter event at 23.01 seconds.
Now 27, Knott also broke Filipina track and field athlete Lydia de Vega's 100-meter dash record set in 1987. She beat this by 0.01 seconds at the 2020 Drake Blue Oval showcase in Iowa.
---
9. Asa Miller – started alpine skiing at 1 1/2 years old
---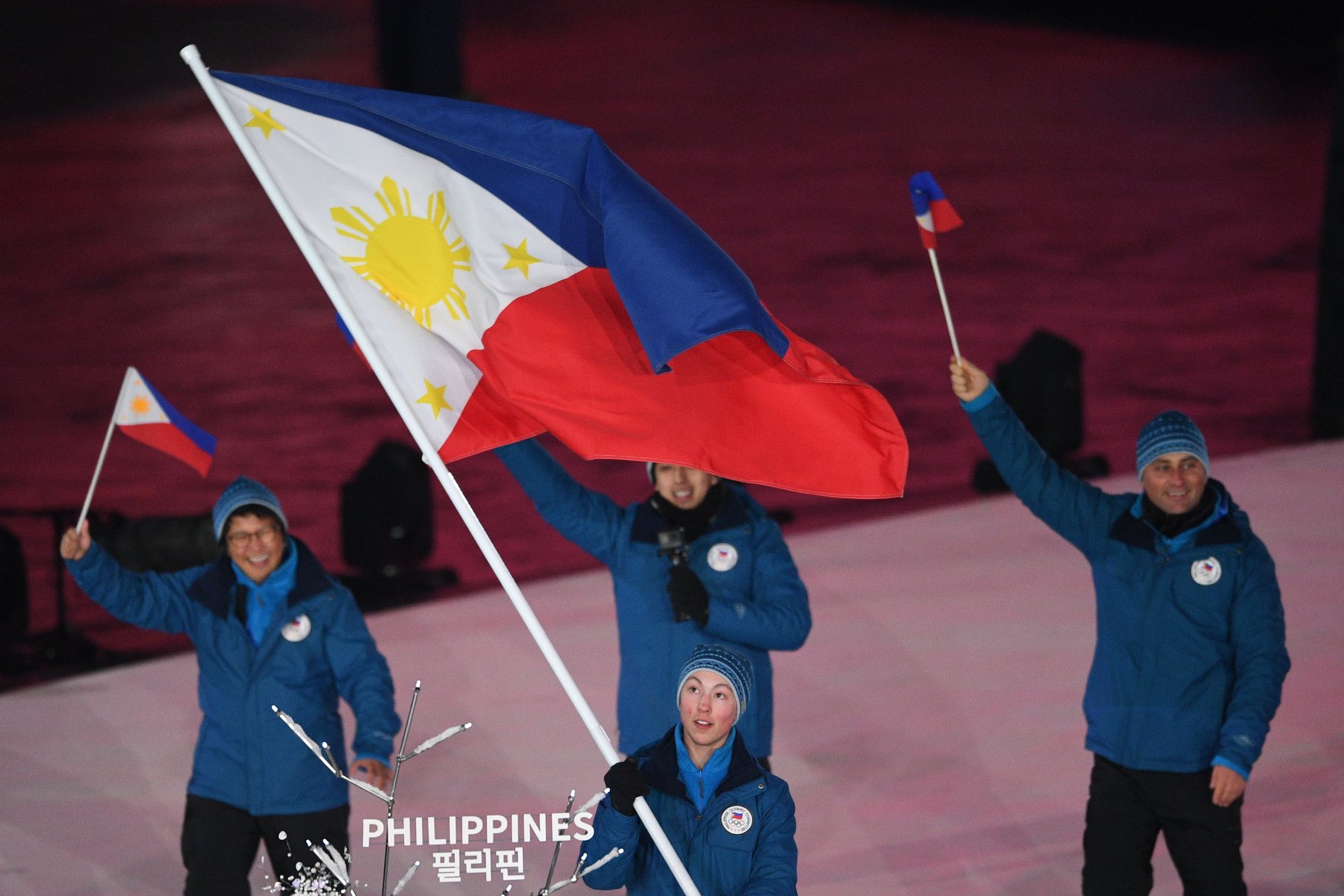 Miller was the Philippines' flag bearer at the 2018 Winter Olympics in Pyeongchang
Image credit: KGW-TV
A Filipino-American born in Oregon in 2000, a US state with plenty of snowy mountains, Asa Miller's first experience with skiing happened when he was just 1½ years old. He joined his first race when he was 6 years old after completing his skiing lessons.
Having started skiing at such a young age, Miller was able to make his Olympic debut in the 2018 Winter Olympics in Pyeongchang, South Korea at 17.
As the Philippines is a tropical country, it was only our 5th time joining the winter meet. Often, there would also only be one Philippine representative, save for the 1972 Winter Olympics in Sapporo, Japan and the 2018 Winter Olympics where Miller joined.
On his Olympic debut, Miller placed 70th out of 110 participants. However, he hopes to make a comeback at the 2022 Winter Olympics in Beijing.
---
10. Michael Martinez – Olympian figure skater who was an asthmatic kid
---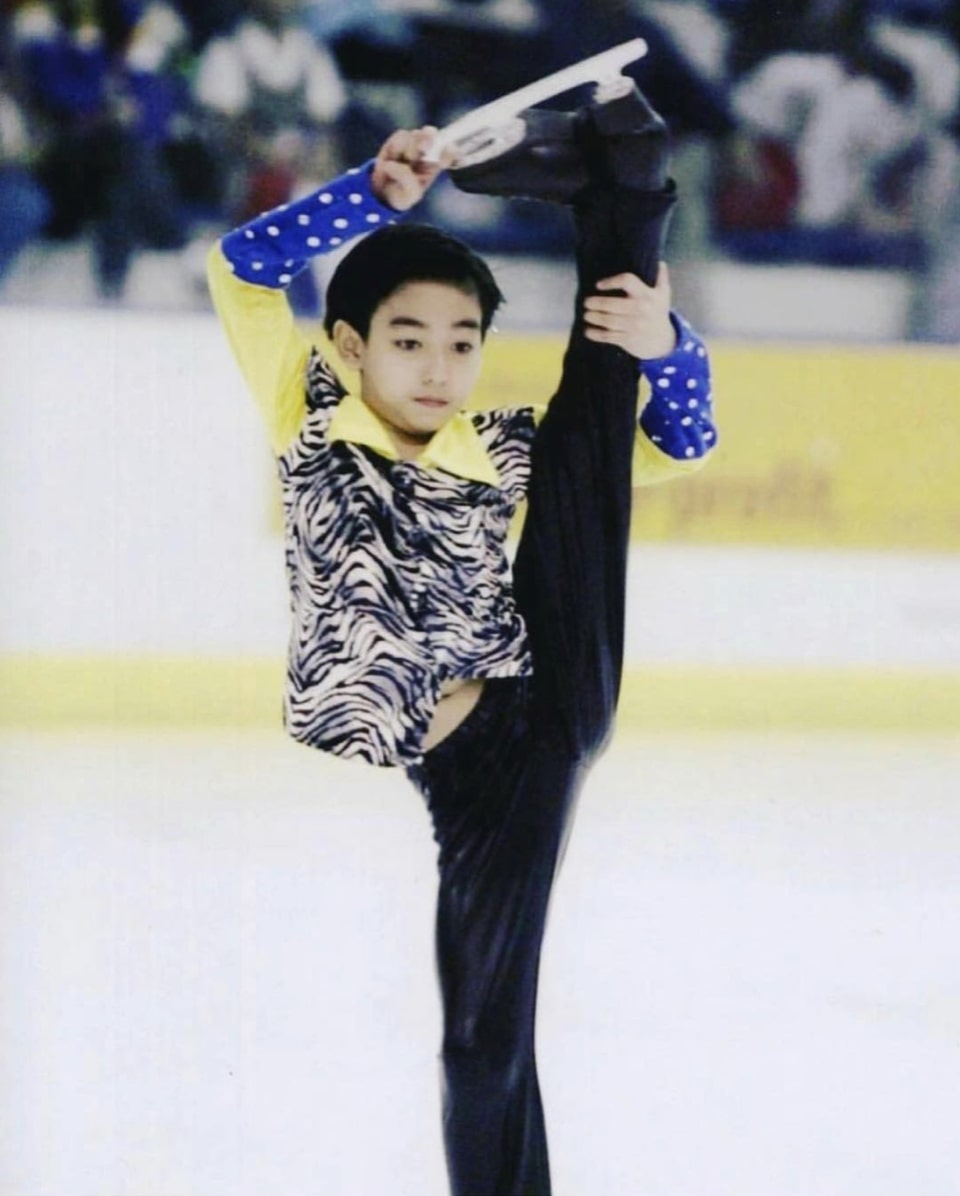 A photo of young Michael Martinez posted on his Instagram
Image credit: @mz_viral
Olympic figure skater Michael Martinez, born in 1996, was a sickly kid. At 2 months old, he was diagnosed with asthmatic bronchitis and was often at the hospital. 
He started out at SM Southmall's ice skating rink. Though being cold wasn't good for him, his health began to improve because of exercise so his mom continued to support his sport.
Due to his perseverance, Martinez got the opportunity to train abroad and join competitions in 2010, but he was prone to accidents, often tearing ligaments.
Despite all these, Martinez continued. He was the first skater from Southeast Asia to join the 2014 Winter Olympics in Sochi, Russia and was also the Philippines' lone representative. He finished at the 19th spot and scored the season's best for free skating. In the 2018 Winter Olympics in Pyeongchang, Martinez placed 28th out of 30 contestants.
Martinez is hoping to represent the Philippines again at the 2022 Winter Olympics in Beijing. He is currently raising funds on GoFundMe to support his training. For other methods to support the Olympian figure skater, you can also check out his Facebook page.
Michael Martinez's Facebook | Instagram
---
Filipino Olympic athletes to watch out for
---
These Filipino Olympic athletes do not only motivate people who wish to join international sporting events. With their unwavering determination, they are an inspiration to every person with a dream.
We can't wait to see more of what they can do in the future, both in their respective sports and in the other fields they are interested in. For now, though, we can send our hardworking Filipino Olympic athletes encouraging messages on social media to help them keep going.
Also check out:
---
Cover image adapted from: @kurtesyyy, @remedyrule and @mz_viral
This article was updated on 21st June 2023.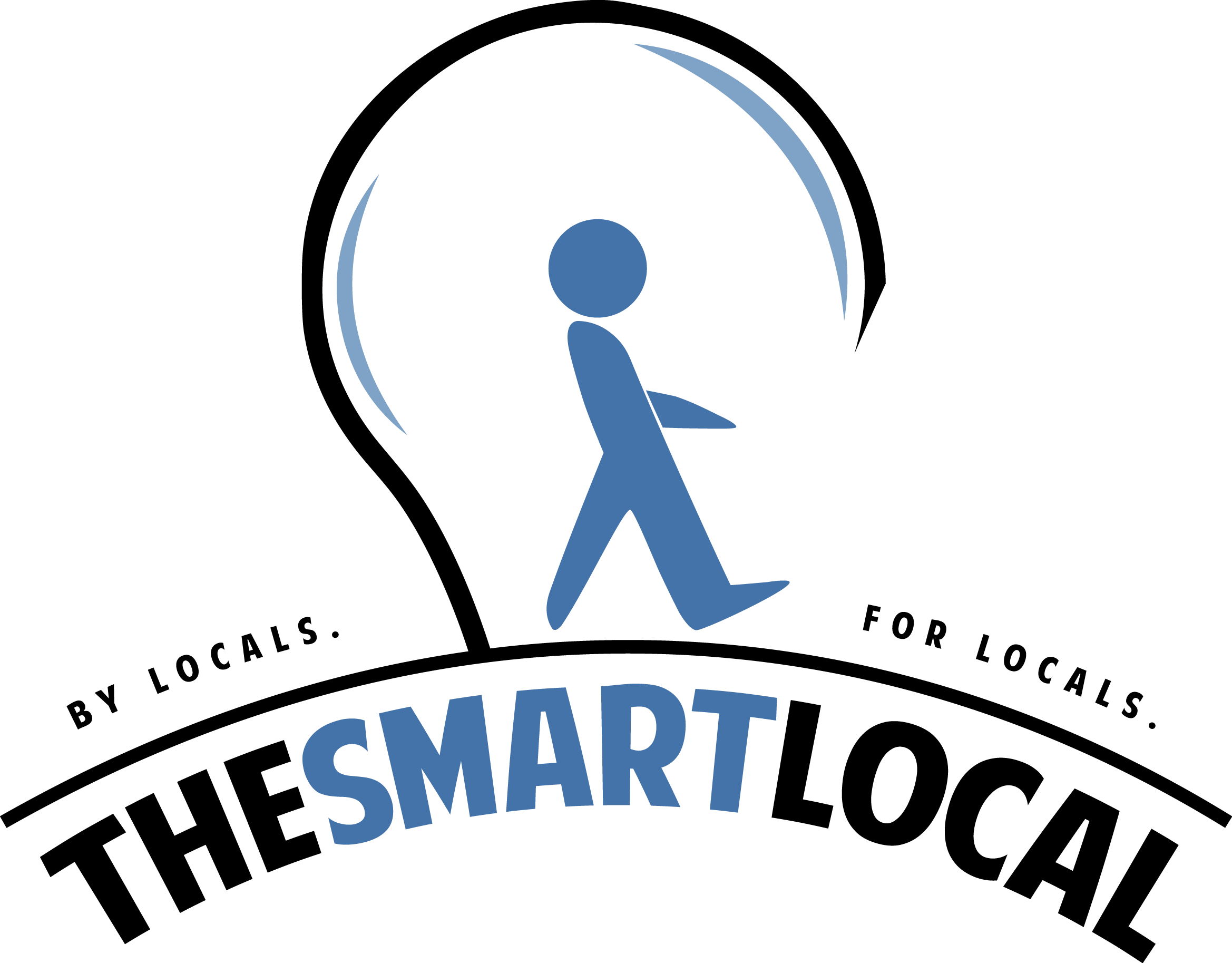 Drop us your email so you won't miss the latest news.