Deuces Coffee, Makati
---
For those who love cafes and the color pink, Seoul in South Korea may be a dream place to visit, with its colorful and trendy shops. While traveling to the land of K-drama is still costly, there's a new cafe in the Philippines that offers Instagram-worthy, pink aesthetics.
Deuces Coffee in Makati has a bright pink exterior and a white, minimalist exterior that makes it a perfect spot for IG-worthy brunch photos. It also serves a wide variety of drinks as well as Filipino and Japanese food.
---
Pink exterior aesthetics
---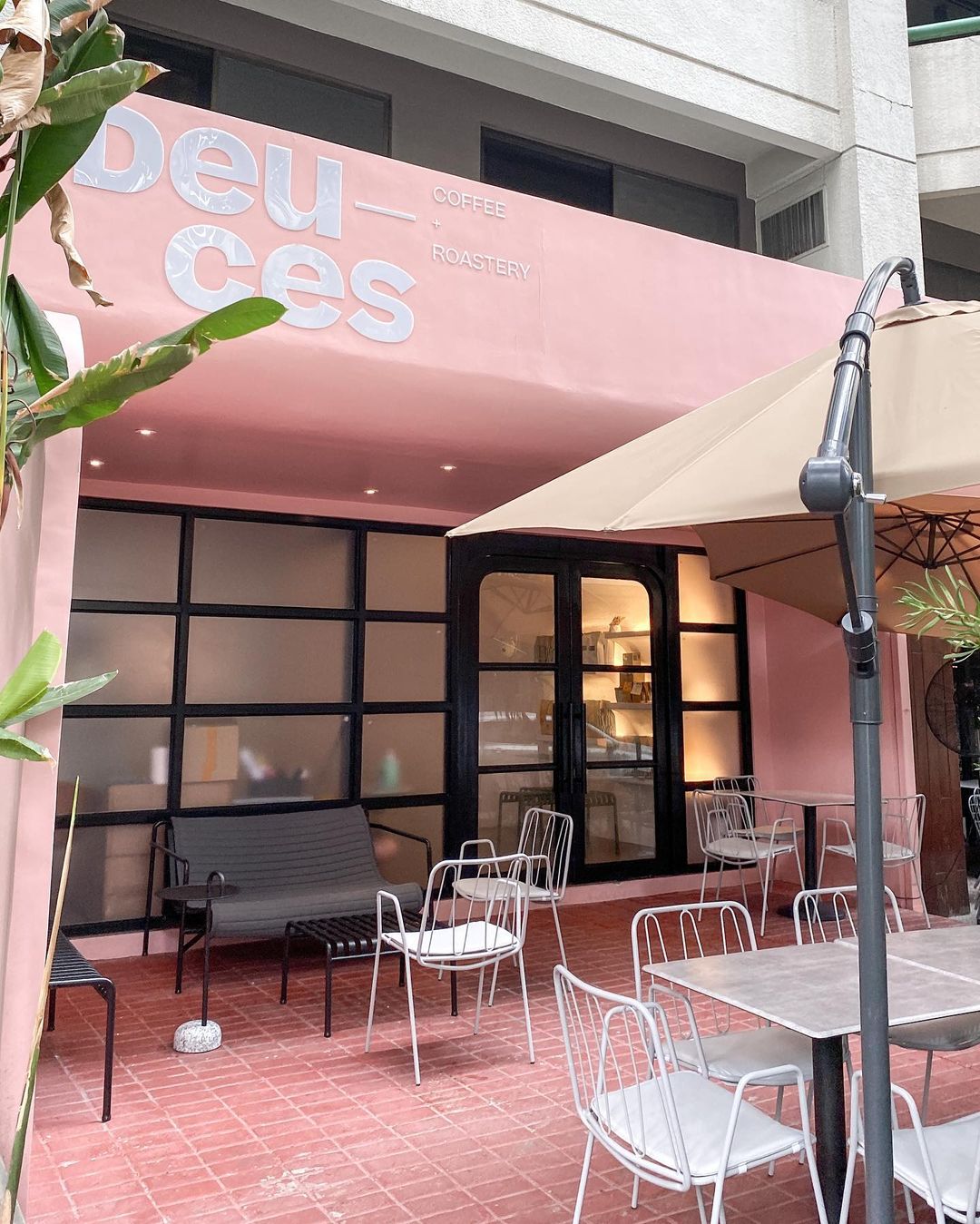 Pink storefront.
Image credit: @abbeyjmnz
Deuces Coffee's pink exterior stands out from the rest of the establishments on Perea Street. You'll definitely think that you've teleported to Seoul.
So that the pink walls pop out, the cafe's exterior has minimalist, white metal furniture.
The vibrant pink storefront makes the perfect OOTD spot with the gals during your brunch date.
---
Minimalist, white interior
---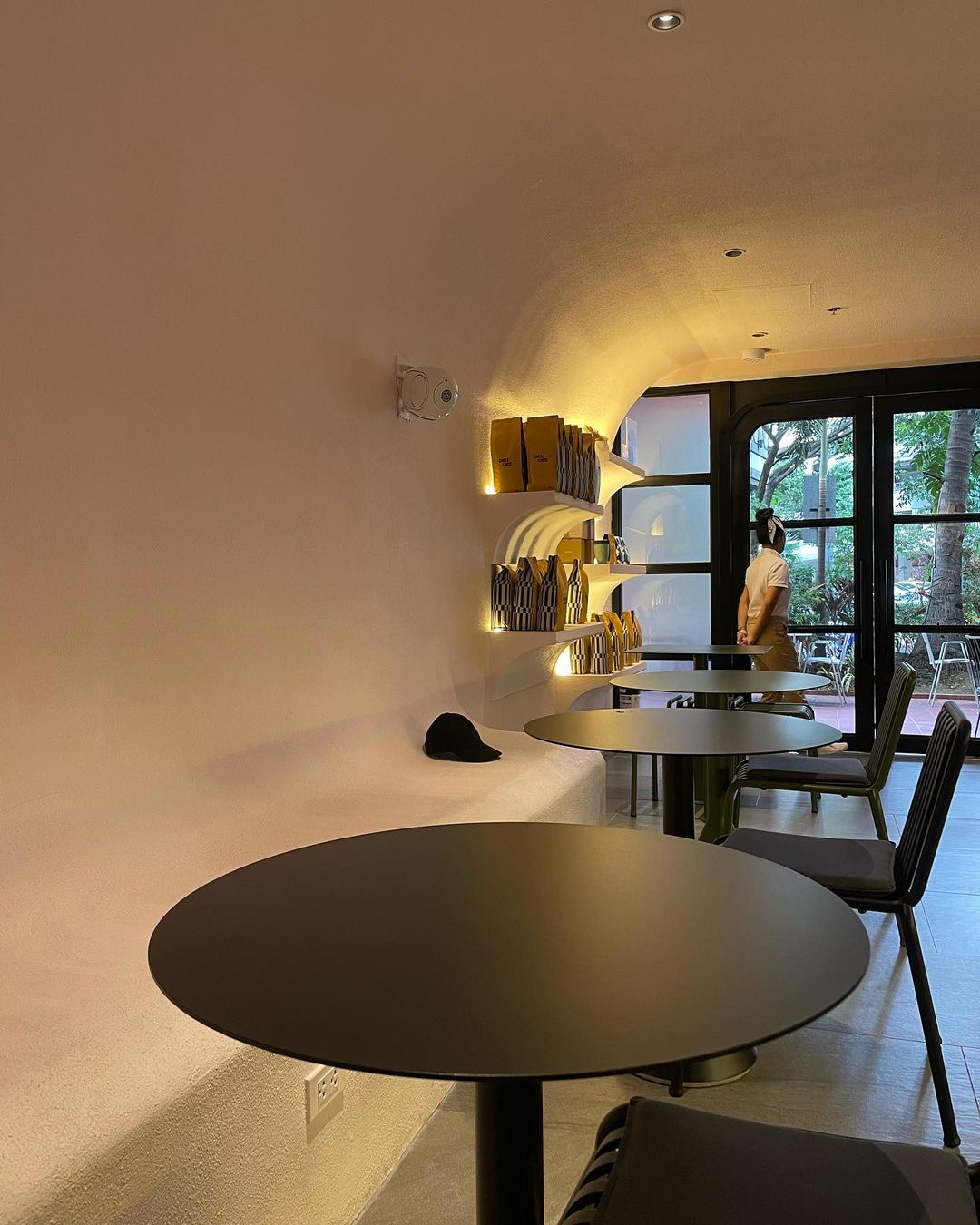 Minimalist interior.
Image credit: @claud__dine
Inside the cafe, you'll also see minimalist iron chairs and simplistic tables. However, the interior has white walls and soft lighting giving it a more romantic feel.
Adding to the interior's softness are its curved coffee display shelves and curved cornice, where the ceiling meets the wall.
Besides dining tables, there are seats at the bar area where you can watch the barista make your coffee.
---
Wide selection of espresso-based drinks
---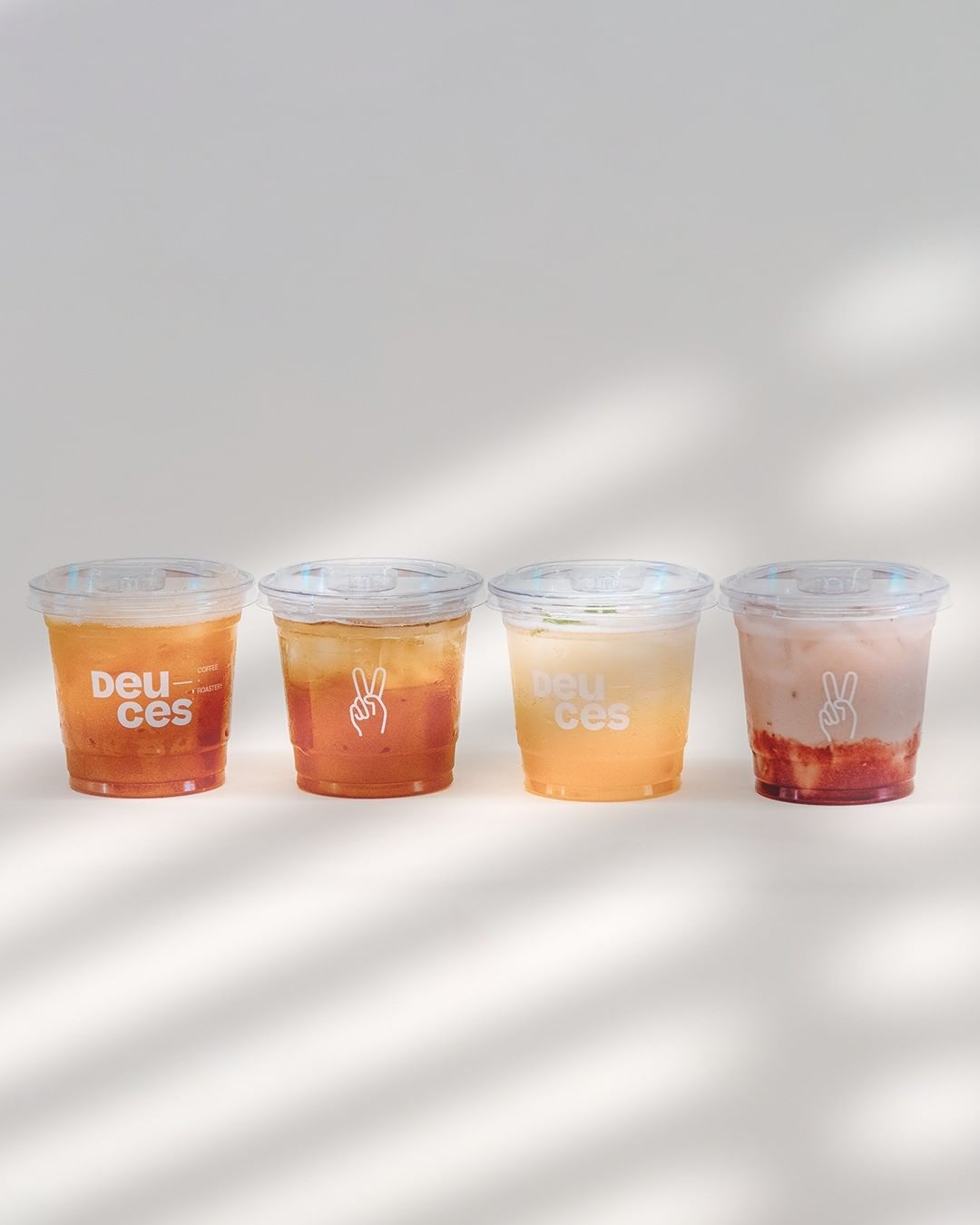 Non-coffee drinks, including pink horchata (far right).
Image credit: @deuces.co
The cafe serves not only aesthetics but also a wide variety of espresso-based drinks.
Besides the usual cappuccino and lattes, they offer cortado (P150, ~USD2.83), which has equal parts espresso and milk, and piccolo (P150, ~USD2.83), which uses a more concentrated espresso called ristretto.
On a hot day, a refreshing, iced drink you can get at Deuces Cafe is the shakerato (P130, ~USD2.46) – espresso that's shaken with ice.
The cafe offers oat milk as a non-dairy alternative for their drinks.
For an aesthetic non-caffeine drink, you can also try their pink horchata (P180, ~USD3.40), a Mexican sweet, rice milk drink they've added with strawberries.
---
Japanese and Filipino food
---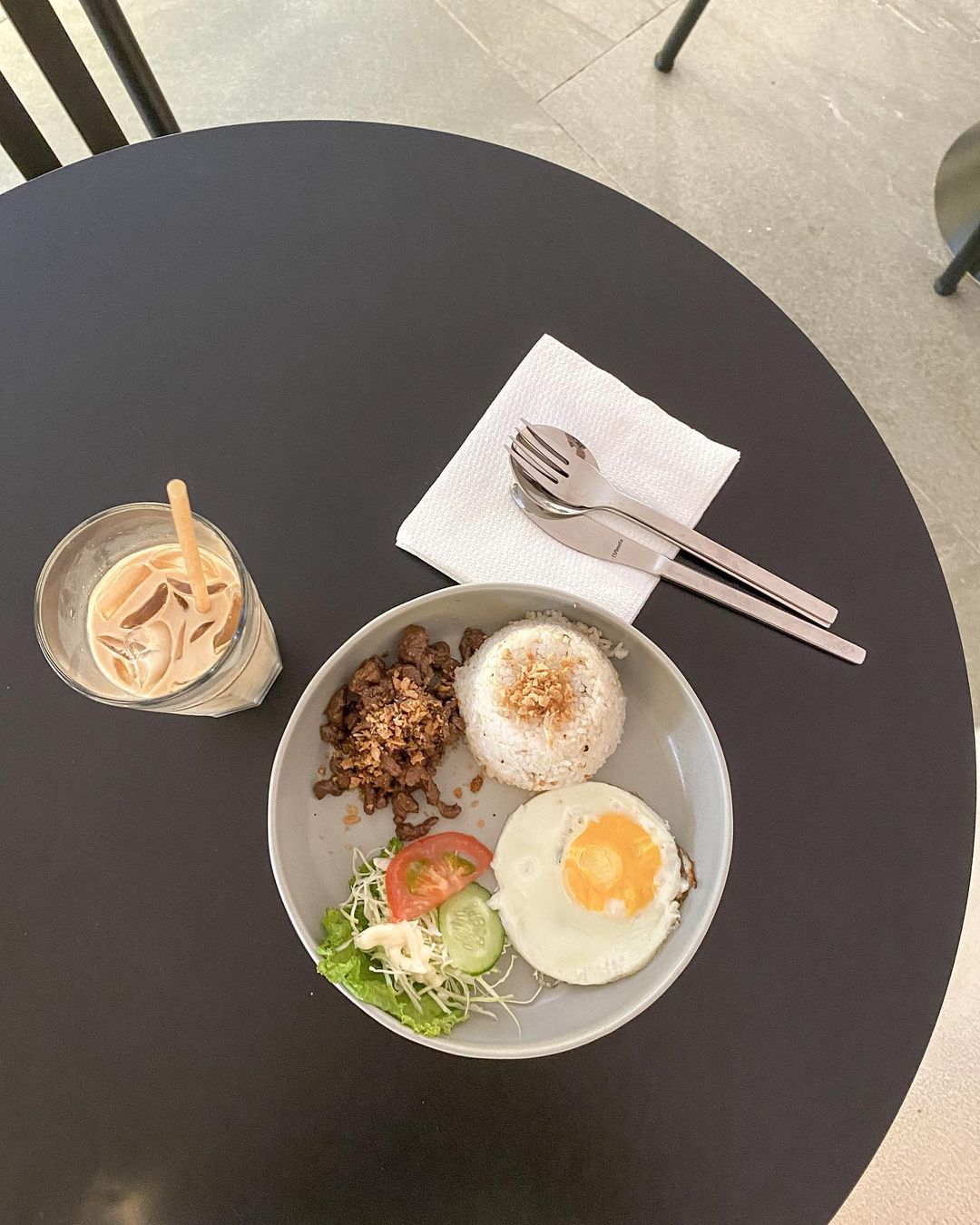 Tapsilog – garlic fried rice, egg, and smoked beef.
Image credit: @abbeyjmnz
You and your friends will also get to enjoy Japanese and Filipino food at this pink cafe.
For something light, they serve kani salad, spicy salmon and tuna tartare, and several kinds of maki.
If you want to have rice for your meal, they have rice with katsu, tempura, or beef patty topped with curry sauce (starting at P380, ~USD7.18). Meanwhile, those who are not into curry can get classic chicken or pork katsudon (from P320, ~USD6.04).
Other than these Japanese dishes, Deuces Coffee also serves P250 (~USD4.72) Filipino breakfast meals. These consist of garlic fried rice and egg with tapa (smoked beef), tocino (sweet cured pork), pork belly, or fried bangus (milk fish).
---
Pink cafe in Makati
---
You no longer need to travel overseas to take IG-worthy photos at an aesthetic, vibrant pink cafe with Deuces Coffee in Makati.
With its impressive variety of coffee, Japanese dishes, and Filipino food, this cafe might even be your new favorite brunch spot with friends!
Address: 103 Perea corner Dela Rosa Street, Legaspi Village, Makati City, Metro Manila
Opening hours:  Mon-Sat 8am-8pm | Sun 8am-5pm
Telephone: 0919 077 0629
Deuces Coffee's Facebook | Instagram
Other Makati food spots to check out:
---
Cover image adapted from: @abbeyjmnz and @abbeyjmnz
Get more stories like this!
Drop us your email so you won't miss the latest news.