8 blenders for making cold drinks this summer
---
Whether you like fresh juice, green smoothies, or fruit shakes, having a blender that can effectively grind fruits, veggies, and ice is an excellent addition to your home appliances. Especially during hot summer days when there's nothing more refreshing than a tall glass of an ice-cold drink.
And to help you pick one out, we listed a couple of the best blenders you can find in the Philippines based on their unique functions and pricing.
---
1. Imarflex 3 in 1 Blend to Go – budget solo blender
---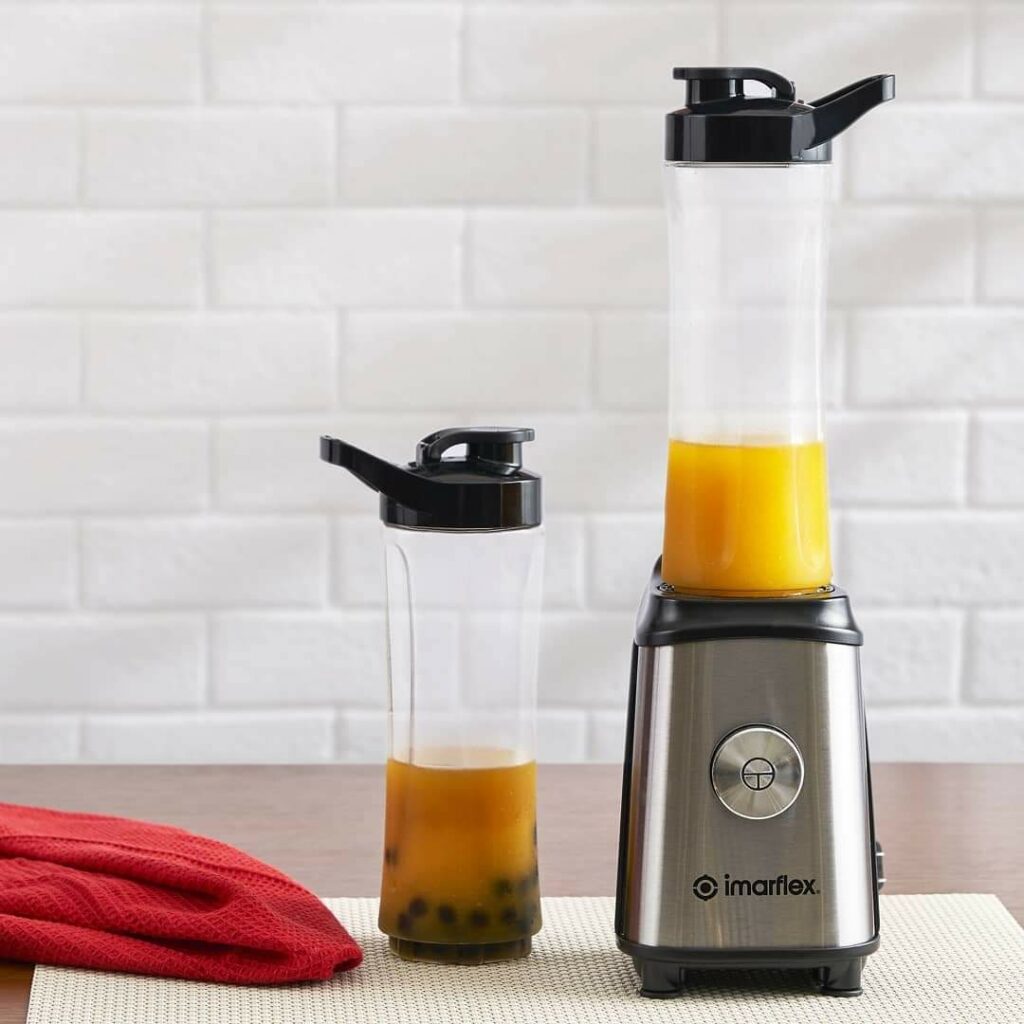 Imarflex 3 in 1 Blend to Go
Image credit: SM Home
The Imarflex 3 in 1 Blend to Go (P1,700, ~USD32.65) lets you make one serving of juice or even a protein shake in a BPA-free tumbler that you can detach and take with you on the go.
This portable blender comes with two tumblers and a base unit with an anti-slip footing, so you can leave it running without worrying it will spill over. Its simplicity is perfect for those who want an inexpensive and uncomplicated way of enjoying freshly blended drinks daily.
Order the Imarflex 3 in 1 Blend to Go here.
---
2. NutriBullet 900 – compact & powerful blender
---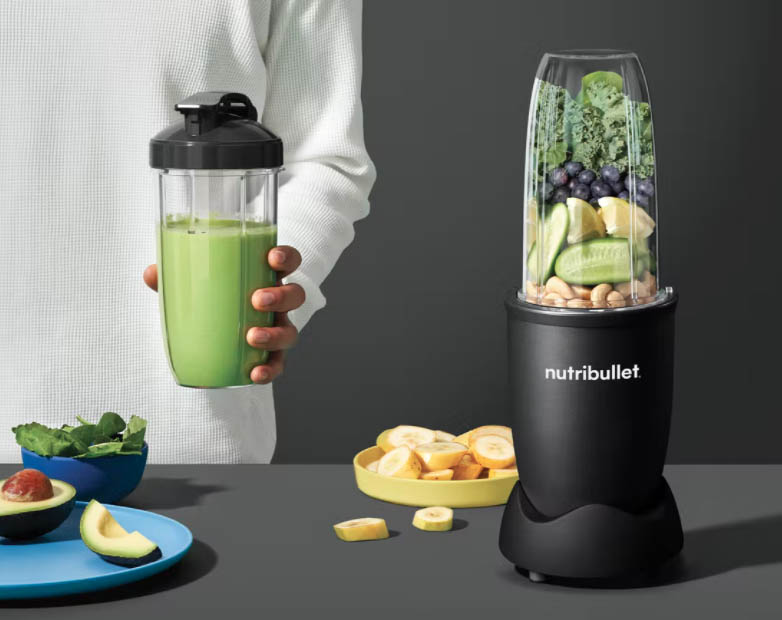 NutriBullet 900 matte black
Image credit: NutriBullet
It might look small, but the NutriBullet 900 (P7,990, ~USD153.43) has a powerful 900-watt motor that can juice and puree vegetables and fruits in under a minute which is ideal if you are in a rush or want a quick drink.
The compact design also means it is a breeze to clean and store away, making it popular for those who live solo or have smaller kitchens.
Get the NutriBullet 900 here.
---
3. Hanabishi HJB118 – basic coarse ice blender
---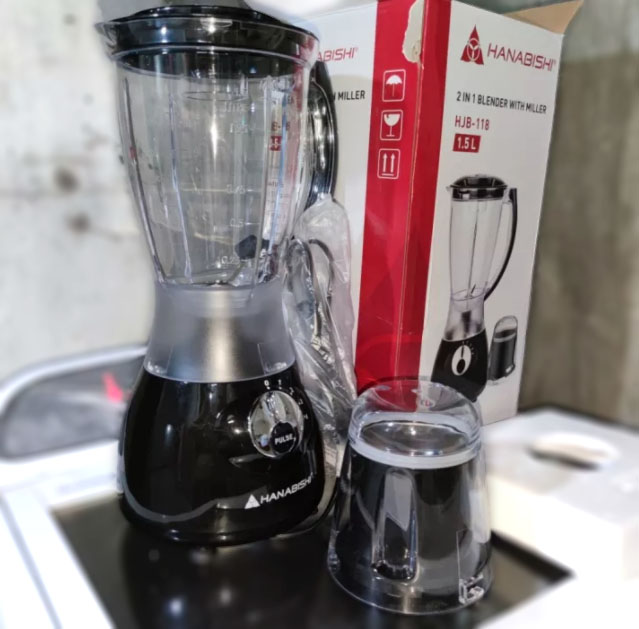 Hanabishi basic blender
Image credit: Hanabishi– Buyer's Review
The Hanabishi HJB118 (P1,350, USD25.89) can easily crush ice into a coarse consistency, suited for those who like making fruit shakes that still have noticeable ice particles that you could still feel on your tongue.
This blender also has a standard easy-to-clean 1.5-liter plastic jar and a sharp aluminum blade that can also be used as a spice grinder with the additional attachment provided. The HJB118 is best for you if, like most Filipino families, you primarily use a blender mainly during the summer.
Get the Hanabishi HJB118 here.
---
---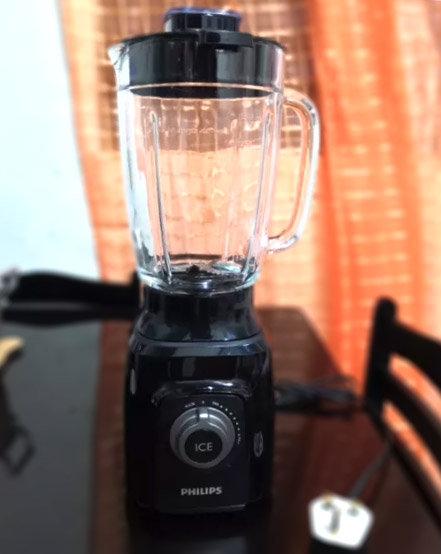 Philips ice blender
Image credit: All about home– Buyer's Review
Unlike other basic home blenders with push-button controls, the Philips HR2170 (P3,742, ~USD71.81) uses a turn switch and a dedicated ice-crushing button. The turn switch prevents any accidental presses while you're loading up the blender with ingredients. Meanwhile, the ice-crush button directly tells you that it is the setting for crushing ice even without you having to read the instructions.
Plus, its serrated blades are easily removable, so you can get it sharpened or replaced when needed. We suggest buying the HR2170 if you need a basic but reliable blender for making the occasional fruit shakes and juices.
Get the Philips HR2170 here.
---
5. Kyowa K4765 – everyday heavy-duty blender
---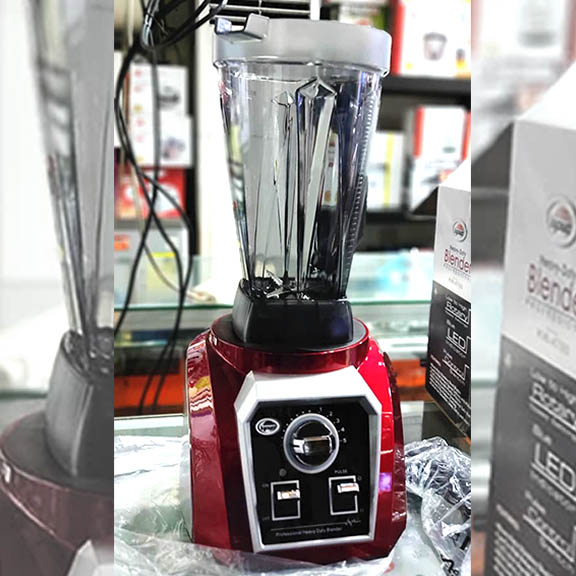 Kyowa heavy-duty blender
Image credit: M5 appliances trading
The 1500-watt motor of the Kyowa K4765 (P5,599, ~USD107.55) is powerful enough to turn ice tubes into finely crushed ice, which is perfect for those who want a thick and silky smoothie. You also don't have to worry about accidental spills since its sturdy rubber feet ensure your machine won't slide around.
And although the manufacturer rated their blenders for home use only, it can be an excellent fit for those with a small backyard milk tea or fruit shake business.
Get the Kyowa K4765 here.
---
6. JTC OmniBlend V (TM 800) – powerful food and drinks blender
---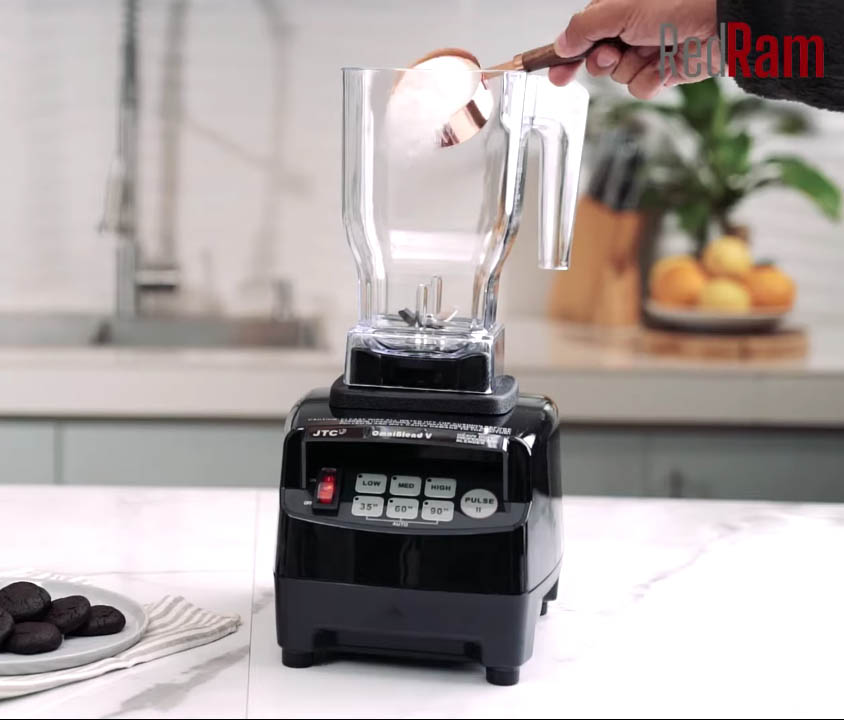 JTC OmniBlend V
Image credit: Omniblend Philippines
You can make restaurant-quality ice-blended drinks with the three-horsepower motor of the JTC OmniBlend V (TM 800) (Php12,299, ~USD236.16) because it effectively pulverizes ice chunks into fine shaved-like ice in a matter of seconds.
Aside from making cold beverages, you can also puree food, grind coffee beans, grains, nuts, churn ice cream, and knead doughs. This JTC blender is perfect for busy home cooks since you can use it to create different dishes.
Get the JTC OmniBlend V (TM 800) here.
---
7. Breville Kinetix Pro – sleek blender with special blades
---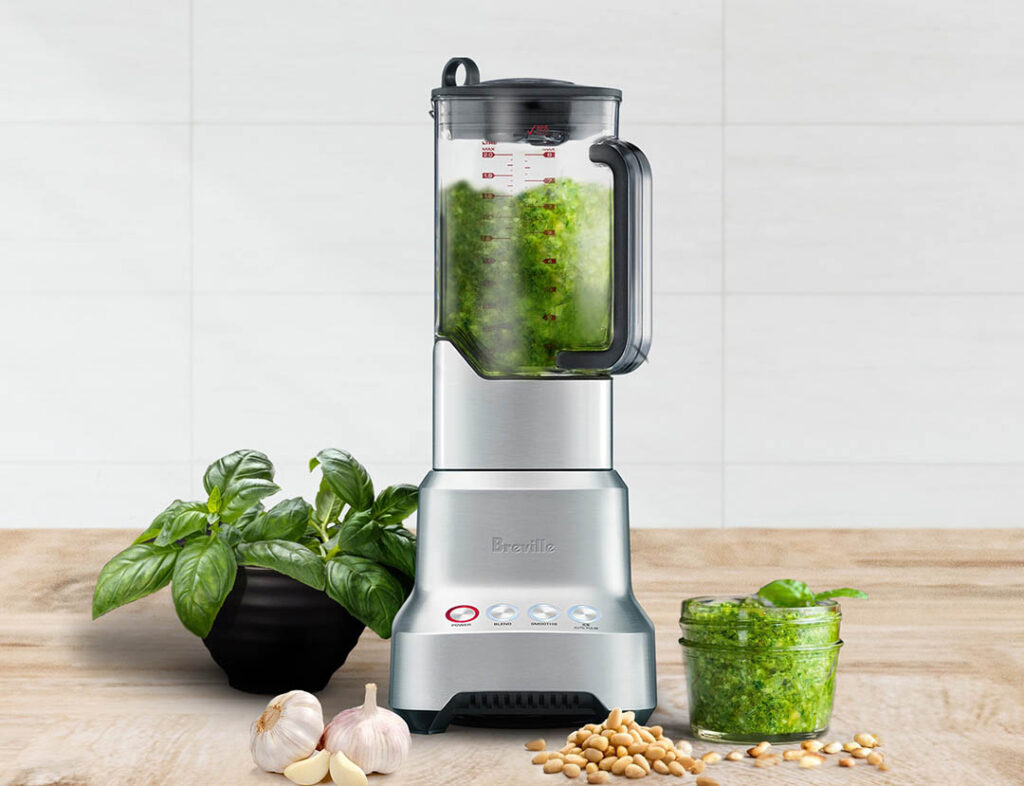 Breville Kinetix Pro
Image credit: Breville Philippines
The unique blade system of the Breville Kinetix Pro (P22,999, ~USD442.08) has long, curved sweeping blades that scrape the bottom of the jug to avoid ingredients from getting stuck.
You can effortlessly create silky-smooth drinks and spreads even with dense ingredients such as peanut butter and syrups without having to scrape and shake the blender jug. Get the Breville Kinetix Pro if you want an extra sleek yet powerful blender for everyday usage.
Order the Breville Kinetix Pro here.
---
8. Vita Prep 3 – blender for chefs and serious home cooks
---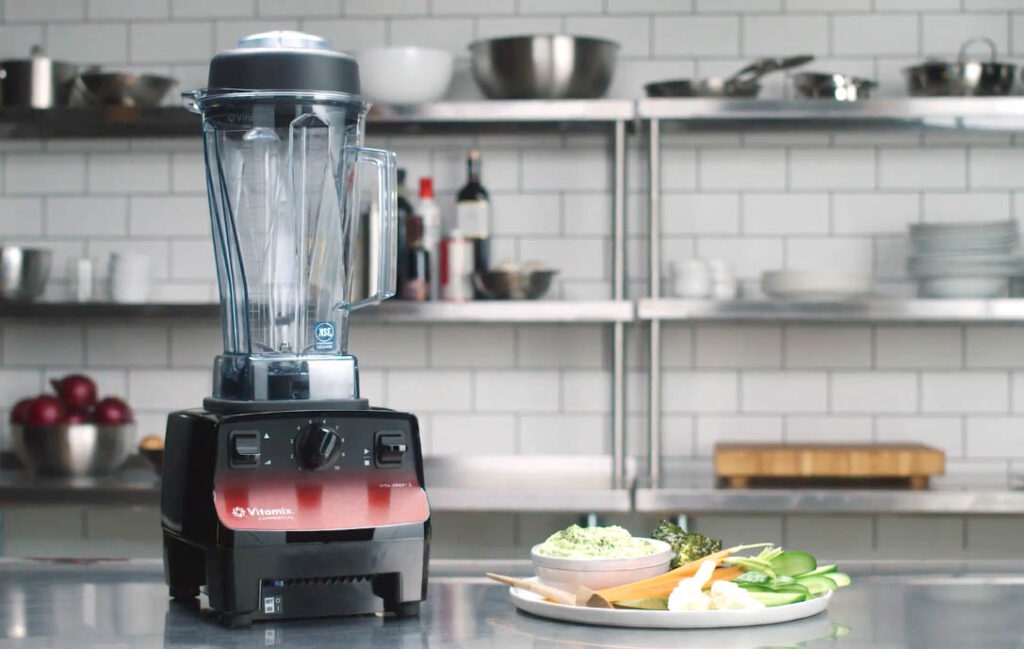 Vita Prep 3
Image credit: Vitamix
If you're like us and often watch food shows from other countries, you've probably seen famous chefs using a Vitamix blender for almost any puree or smoothie in the kitchen. The good news is you can finally own one in the form of Vita Prep 3 (P55,900, ~USD 1,073.95).
This blender has a powerful three-horsepower motor that can pulverize any food in seconds. It can also handle extreme temperatures, so you can directly transfer hot ingredients inside the jug and mix using mechanical controls that prevent accidental presses. This Vitamix blender is perfect for commercial usage in restaurants or cooking at home during big celebrations.
Order the Vita Prep 3 here.
---
Blenders you can buy in the Philippines
---
There's a lot you can do with blenders, including making ice-blended drinks or healthy juices to quench your thirst during the hottest days of summer, and now's the perfect time to purchase one for your home.
Check out our other home appliance recommendations:
---
Cover image adapted from: Vitamix and NutriBullet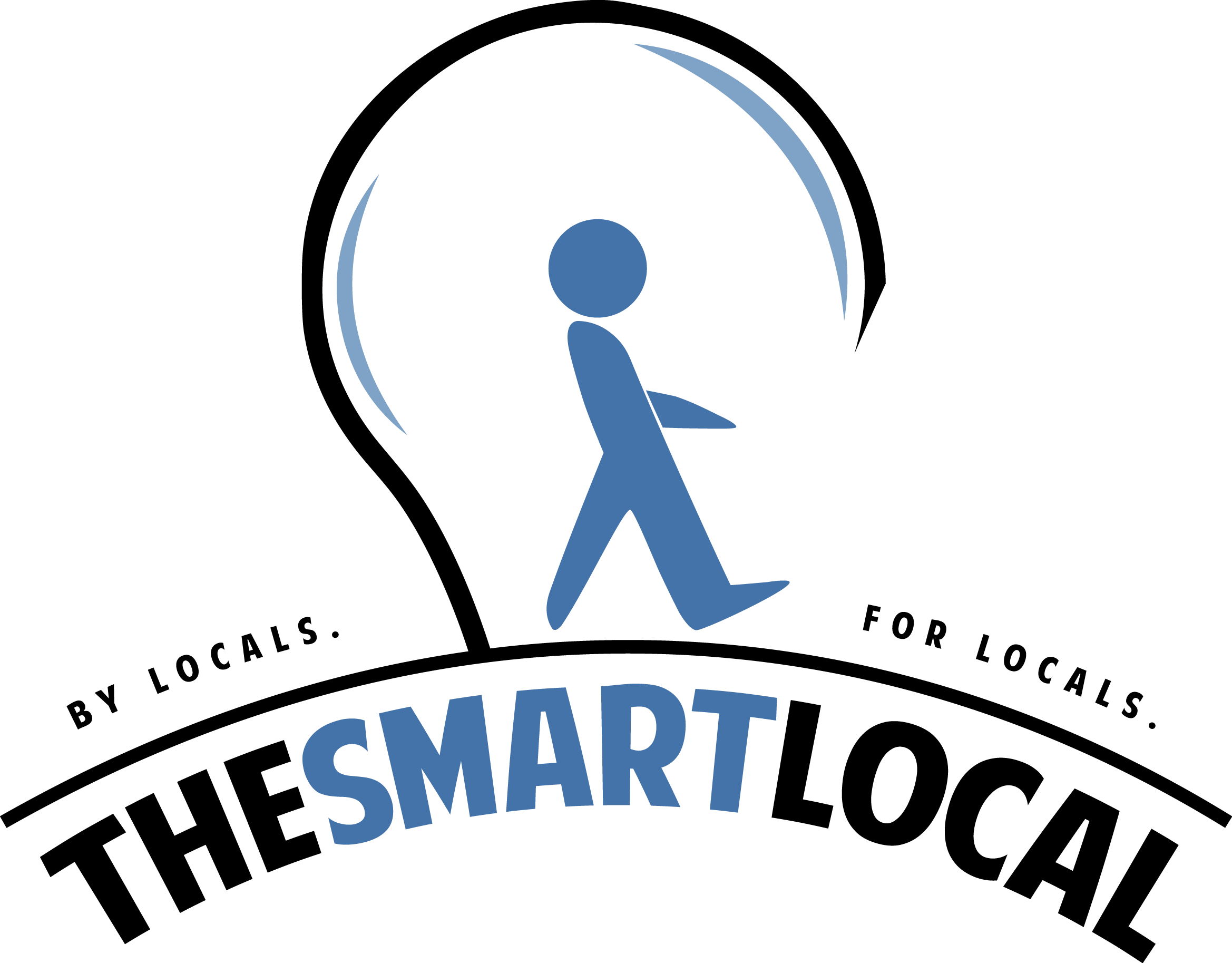 Drop us your email so you won't miss the latest news.