Philippines prepares for 1st April reopening to tourists
---
Like Filipinos, foreign travelers are itching for other countries' borders to fully reopen for holidaying. During the pandemic, it's quite the hassle to meet the many requirements needed when before, you'd only need only your passport, luggage, and flight details and you're good to go.
Good news: starting 1st April 2022, the Philippines will reopen to fully vaccinated tourists, with fewer requirements and lighter regulations in terms of Covid-19 safety protocols.
---
Fewer restrictions for fully vaccinated foreign travelers
---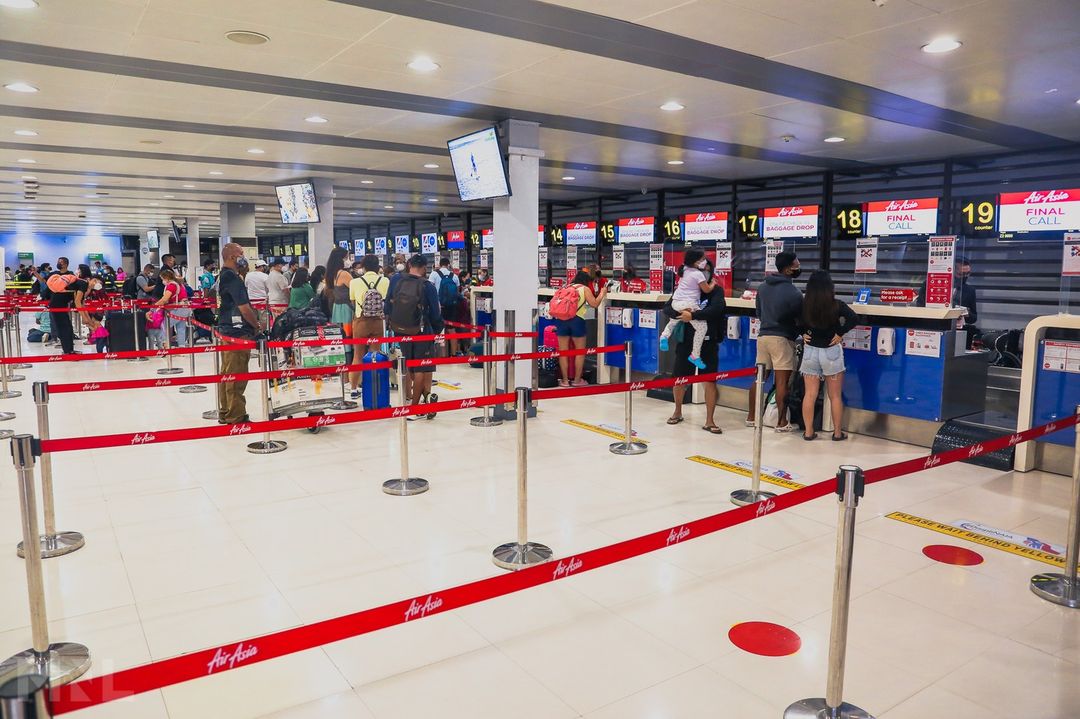 Image credit: @miaagovph
Initially, tourists from countries whose citizens can enter the Philippines visa-free such as Cambodia, Vietnam, and Malaysia are now welcome in the country given that they're fully vaccinated and have proof of a recent negative Covid-19 test result.
According to tourism secretary Bernadette Romulo-Puyat, the government is positive that more foreigners will come in due to a the simplified number of requirements. Furthermore, she believes that tourists visiting the country can help revitalize the economy and bring back jobs and revenue lost during the pandemic's first wave.
Foreign travelers, in turn, need not to worry as tourism workers in the Philippines have also been fully vaccinated. Rest assured that they'll be in safe hands should they travel to the Philippines.
---
Entry Exemption Documents are no longer required
---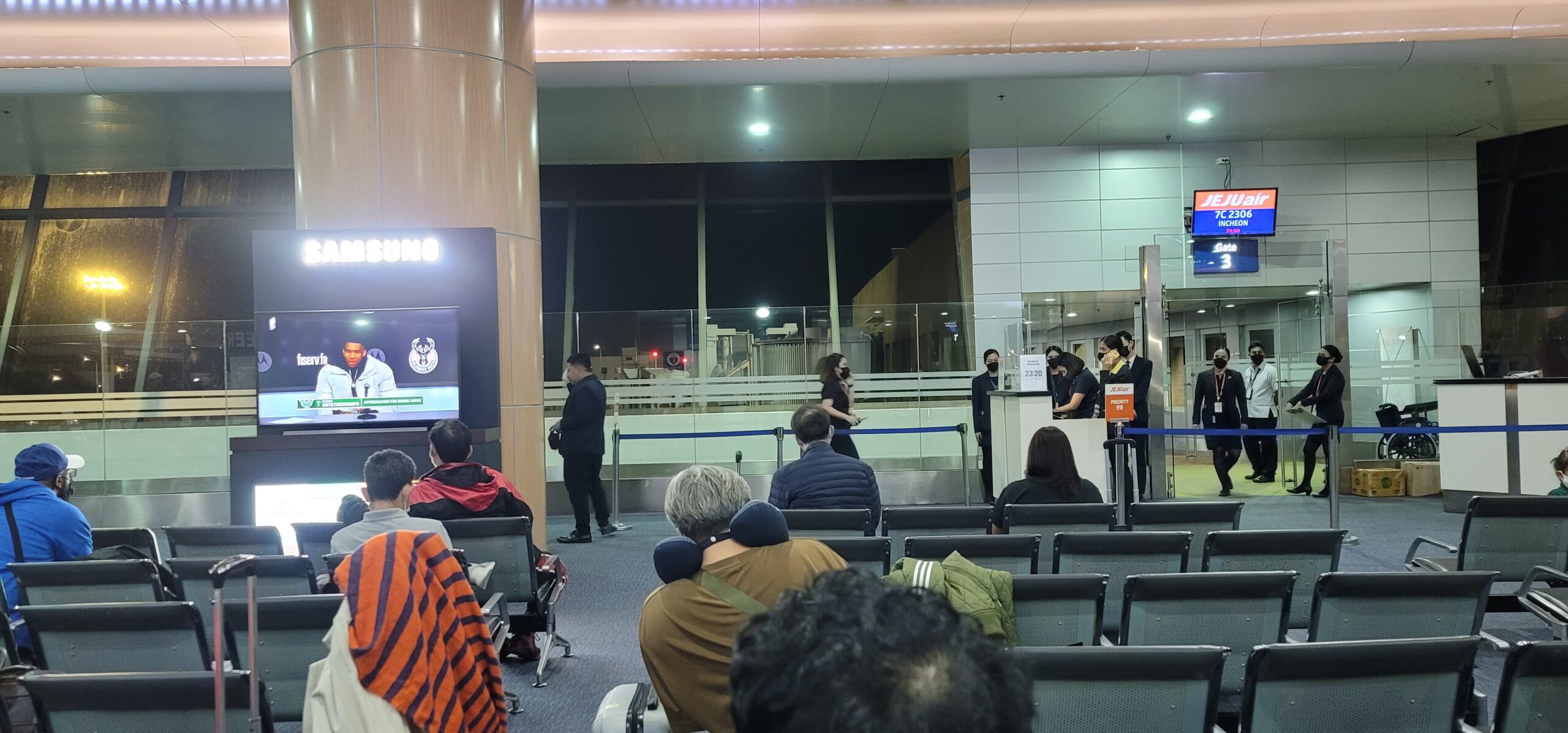 Image credit: Jongchul Hong
As the pandemic began, the Philippine government had earlier required tourists from countries that require a visa to submit an Entry Exemption Document before acquiring a visa to be able to enter our country.
On 1st April, there'll no longer be a need for such a document and tourists can apply for a visa right away. Romulo-Puyat believes that this'll encourage foreigners to possibly visit the country and give the Philippines a much-needed economic boost.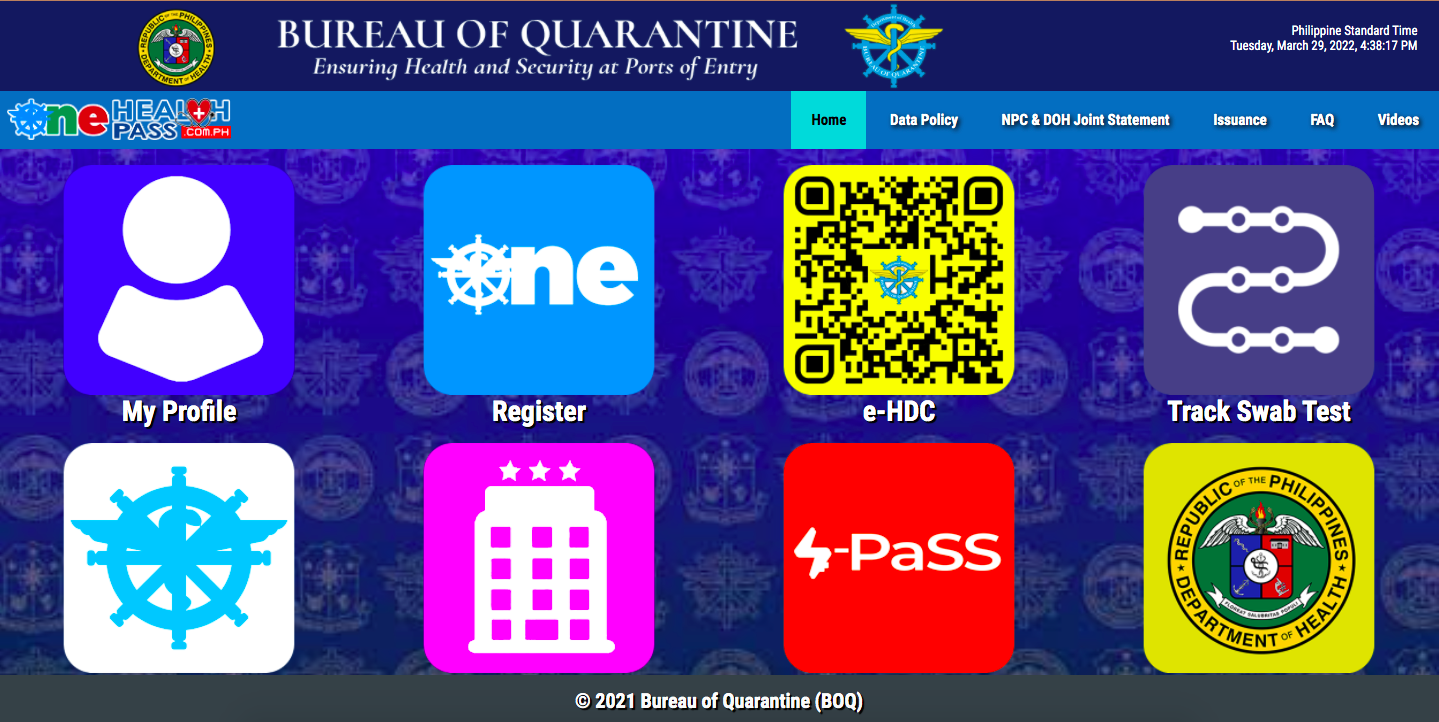 Image credit: Bureau of Quarantine
When traveling to the Philippines, firstly, tourists are required to register for an electronic Health Declaration Card (eHDC) through the Bureau of Quarantine's OneHealthPass (OHP) Online Registration Platform three days before departing. Secondly, you must secure a negative Covid-19 test result with the latest being taken within 48 hours.
Thirdly, on the day of departure, you must update your OHP with your seat number and other details such Covid-19 test results and health declaration. Fourthly, print out the needed requirements such as negative test results and vaccination certificates.
Unfortunately, these fewer requirements are not applicable to unvaccinated travelers. As much as they are welcome, they must still abide by the quarantine regulations of the government.
Upon arrival, tourists are welcome to use the accredited airport taxis or arrange a transportation service.
---
Additional information for those travelling from Singapore to the Philippines
---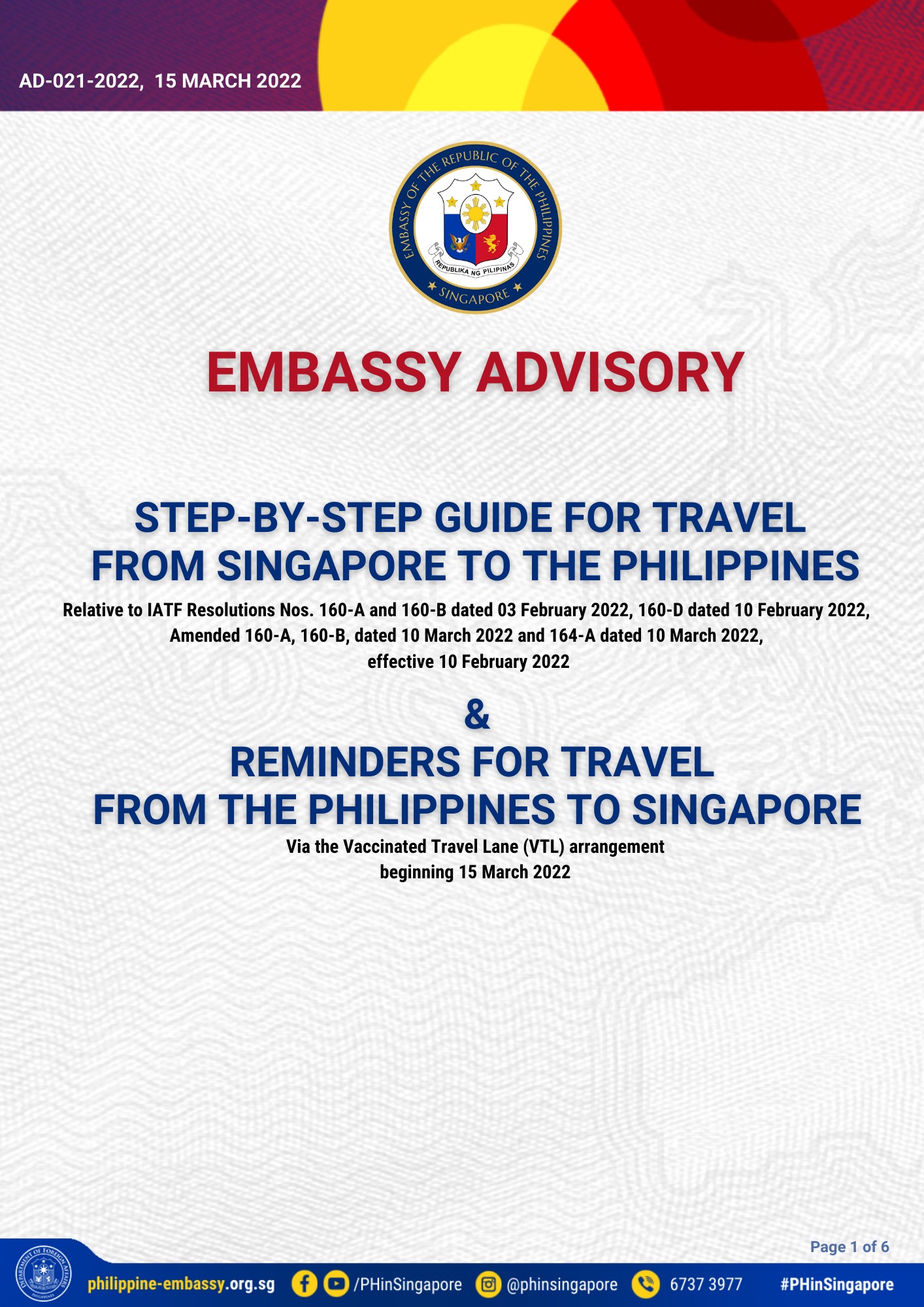 Travel guide for those traveling from Philippines to Singapore and vice-versa
Image credit: Philippine Embassy in Singapore
Additionally, for those traveling to and from Singapore, guidelines have been provided for tourists to follow for a smoother travel experience. When traveling to Singapore, the government has arranged a Vaccinated Travel Lane that will transition to a Vaccination Travel Framework come 31st March, 11.59PM, meaning that quarantine is no longer needed for vaccinated Filipinos.
---
Philippines reopens for fully vaccinated foreigners
---
Welcoming tourists back into the Philippines is one step closer to get things back on track. Additionally, tourists can once again enjoy the wonders that our country has to offer.
Nevertheless, we should still maintain security and safety, especially when traveling, to possibly lessen the number of Covid-19 positive cases around the world.
When you have the time, come and visit the Philippines! Safe travels!
Also check out:
---
Cover image adapted from @miaagovph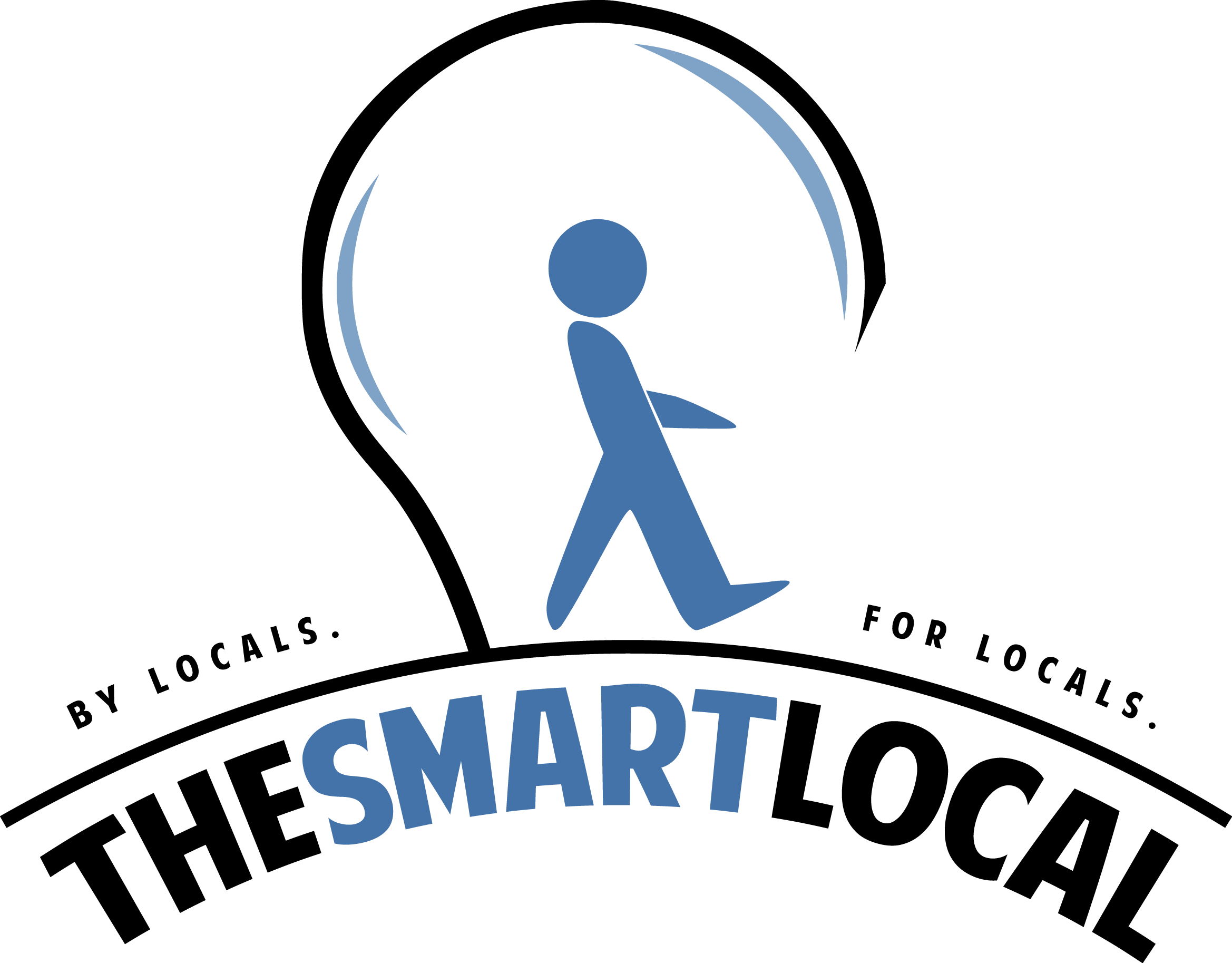 Drop us your email so you won't miss the latest news.