Bianca Bustamante facts
---
Professional car racing isn't a sport where you see many Filipinos, even less so Filipino women. But there's a young Filipina who's been changing the game on the international racing scene.
Bianca Bustamante is carving her path in racing history as a Filipino and a woman. Just this year, she's notched up numerous milestones, from winning her first F1 Academy race to being the first ever woman to sign with a prestigious racing team's Driver Development Program.
Get to know our young Filipina racing representative with this list of Bianca Bustamante facts.
---
1. She's only 18 years old
---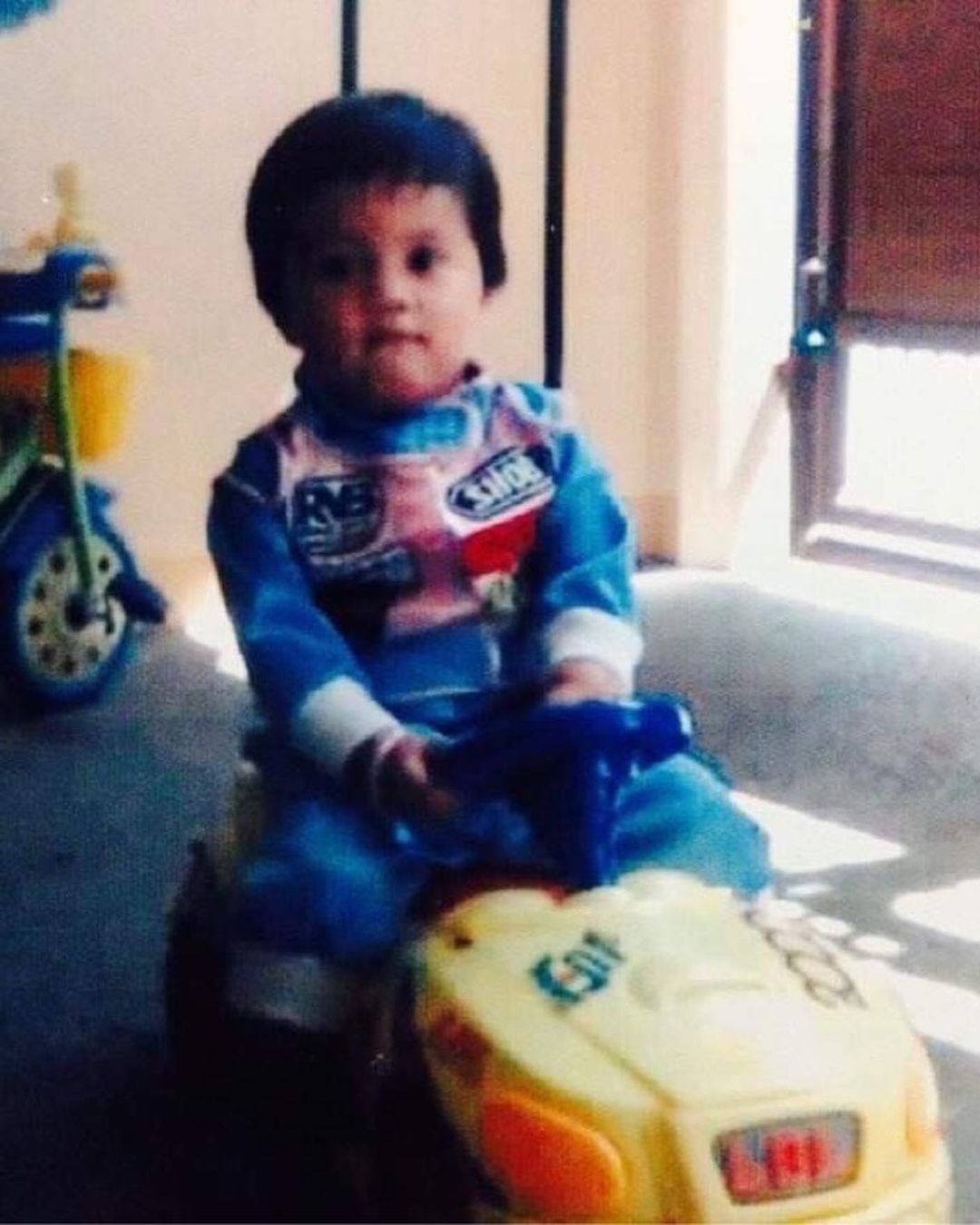 Image credit: @racerbia via Instagram
Bianca Bustamante was born on 19th January 2005 to Filipino parents, making her 18 years old as of writing.
At her young age, she has accomplished remarkable feats in motorsports, including being the first Filipina Formula 1 Academy Driver.
When she's not traveling for racing competitions, she divides her time between her hometown in Laguna, Philippines, and San Jose, California where her dad works.
---
2. She started karting at age 5
---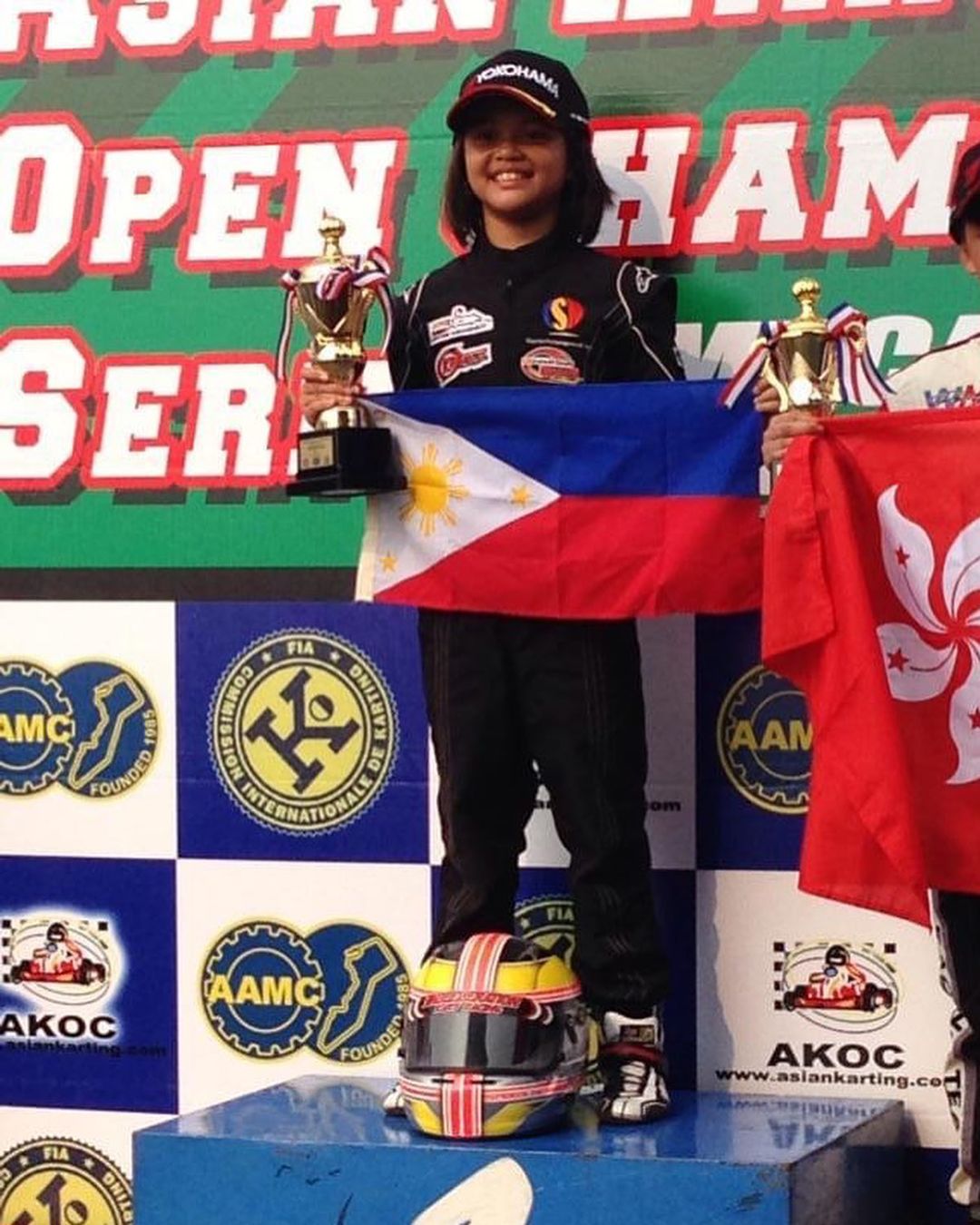 Image credit: @racerbia via Instagram
Bustamante started karting at age 5. But her love for the sport began much earlier than that, thanks to her dad, former karting driver Raymund Bustamante.
At just 1 year old, she received her first racing suit and helmet. And by the age of 3, she was already navigating a baby race cart.
By the time she was 8, Bustamante had won nearly everything there was to win for a young kart driver at the Asian and national levels, including an impressive three-time win at the prestigious Macao International Kart Grand Prix.
It's safe to say that being an F1 racer has been Bianca's life-long dream. On TikTok, she even shared a video that included an endearing clip of her as a kid where she said, "This is really what I want to be – an F1 Driver".
---
3. She comes from a middle-class family
---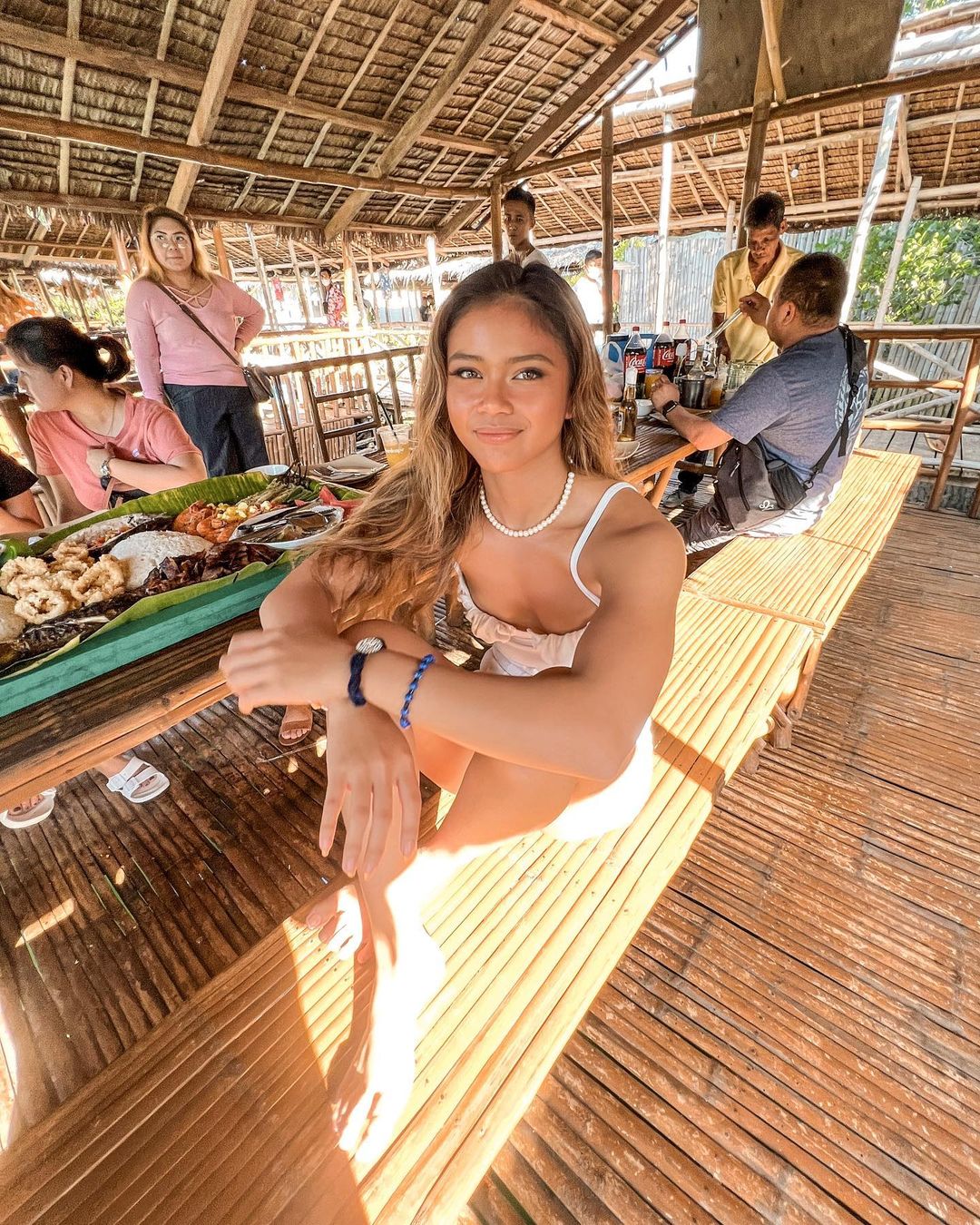 Image credit: @racerbia via Instagram
There's often an assumption that people in motorsports come from wealthy families. However, Bustamante is proud to say that she's from a middle-class family.
In fact, her dad took on various blue-collar jobs as an OFW to pay for Bustamante's racing fees. The young racer even shared, "[My parents] would argue to make every cent fit between my racing and all the bills, utang (debt), food, rent. But never once (sic) I heard them tell me to stop racing."
Her dad's hard work instilled in her a deep appreciation for every lap on the race track. "He made me value every lap I had in a car knowing that it was his hard work, blood, and sweat that allowed me to drive."
---
4. She is the first ever Filipina F1 Academy Driver
---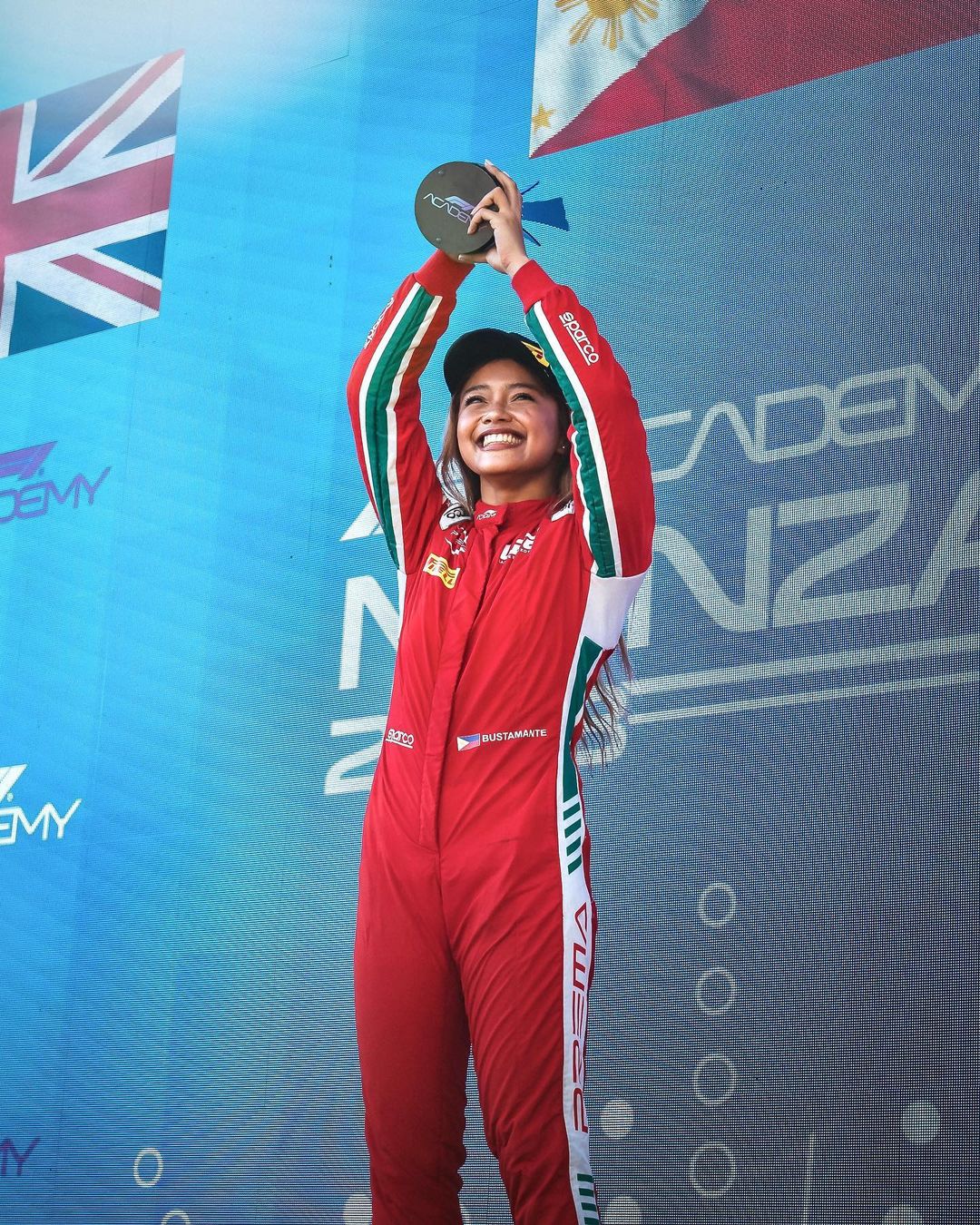 Image credit: @racerbia via Instagram
On 3rd February 2023, Bustamante made history by becoming the first Filipino and Southeast Asian to join the newly launched F1 Academy race series.
The F1 Academy is an all-female, single-seater series established by Formula One that was launched only this year. This initiative aims to help young female drivers advance from karting to single-seat racing.
On 6th May 2023, Bustamante achieved her first F1 Academy race win in Valencia, Spain.
---
5. She's the first female driver to join the McLaren Driver Development Programme
---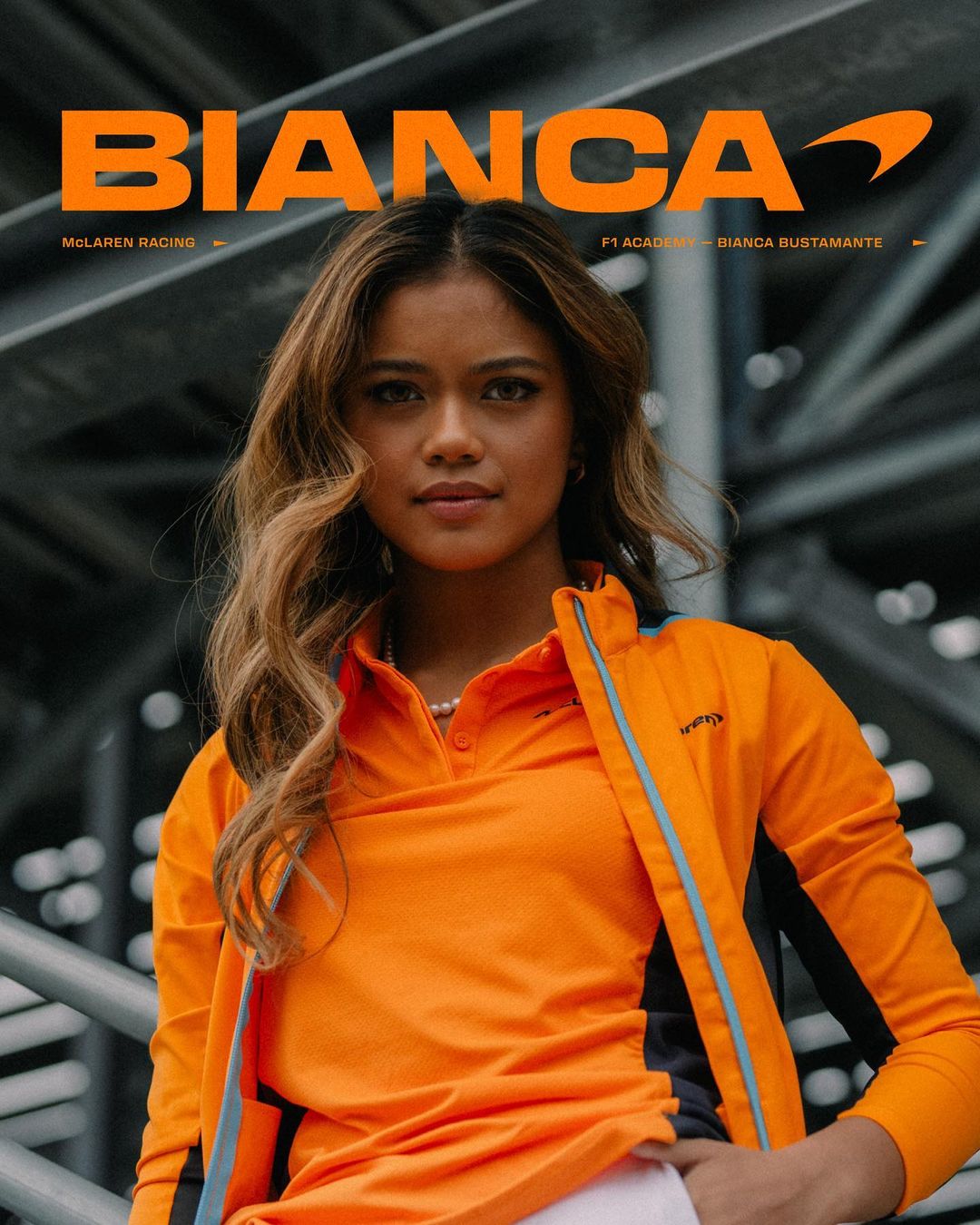 Image credit: @mclaren via Instagram
A few months later, on 18 October 2023, McLaren announced that they had signed Bustamante to be part of their Driver Development Programme. This makes Bustamante the first female driver to ever join the renowned British motorsports team's programme.
This development means that the young Filipina racer will represent the team in the 2024 season of F1 Academy.
For the maiden season of F1 Academy, Bianca raced under PREMA Racing, an Italian motorsport team.
---
6. She's sponsored by Anastasia Beverly Hills
---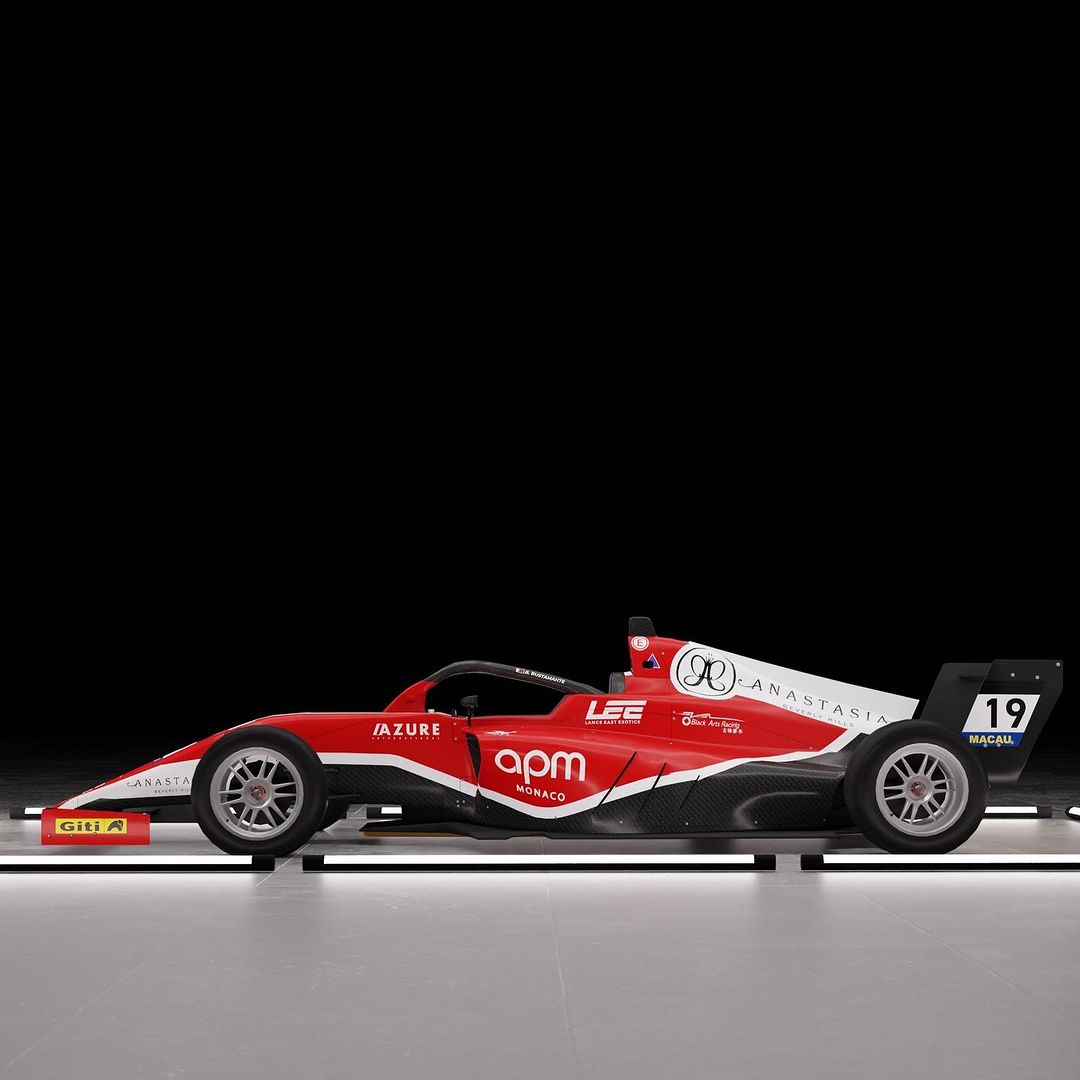 Image credit: @racerbia via Instagram
From receiving hate for wearing makeup as a racer, Bustamante is now sponsored by Anastasia Beverly Hills for her upcoming Macau Grand Prix debut. This means that her race car and racing suit will bear the American cosmetics brand's logo.
"This one is for all my makeup girlies out there, who got criticised for wearing "too much makeup" or for being "too girly". Do what makes you, YOU! Do it beautifully. Be feminine in a male-dominated path," Bustamante captioned her TikTok post.
According to female sports fans, brand sponsorships like this may pave the way for more women to be accepted in motorsports.
---
7. She's in senior high school
---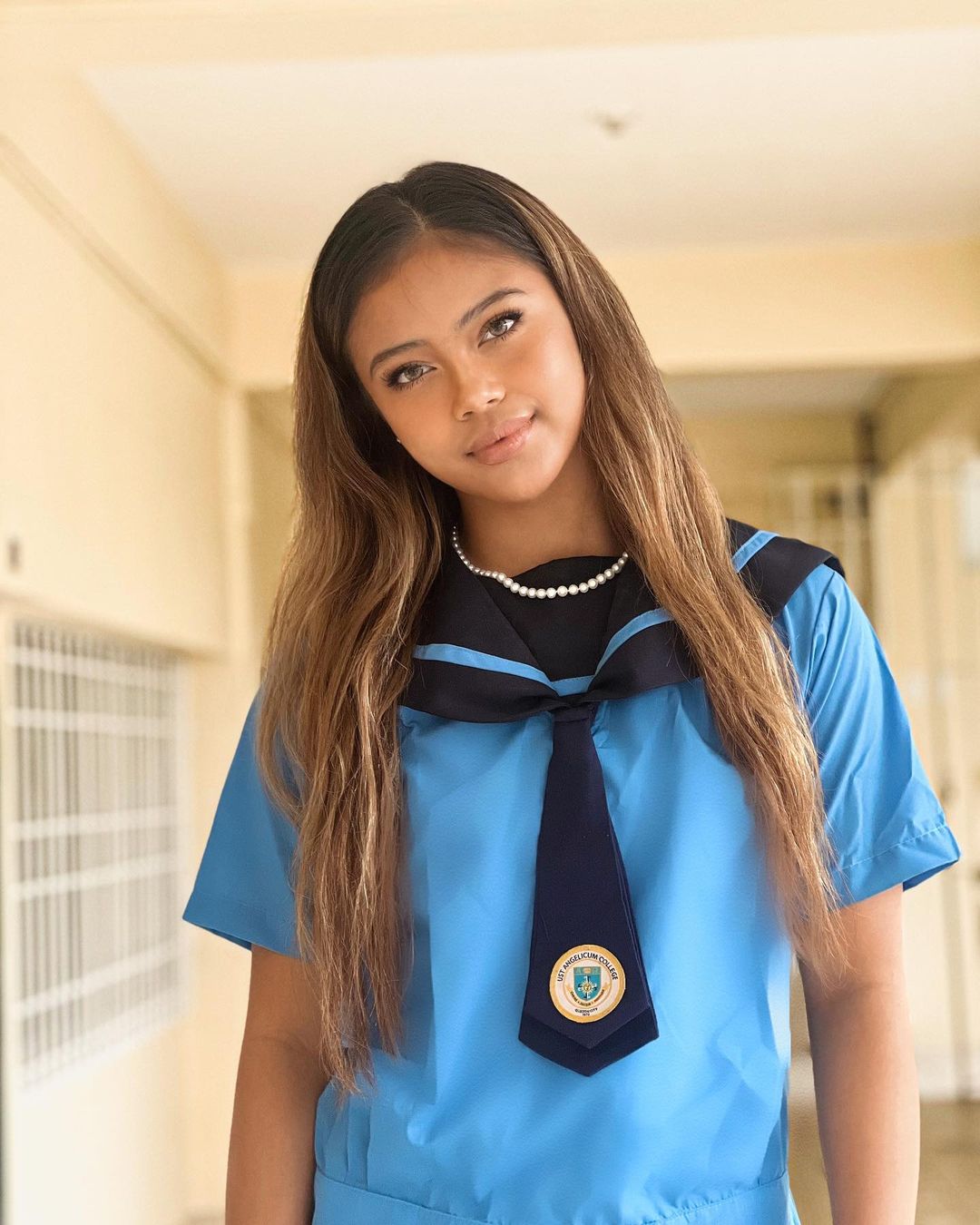 Image credit: @racerbia via Instagram
Amidst her groundbreaking achievements, Bustamante is also in senior high school. She's currently a Grade 12 student at the University of Santo Tomas Angelicum College in Quezon City, Philippines.
If you're wondering how she does racing abroad and her studies in the Philippines at the same time, it's because she's in a home study program.
Being interested in architecture and engineering, Bustamante is taking the Science, Technology, Engineering, and Mathematics, or STEM strand.
---
8. She dabbles in film photography
---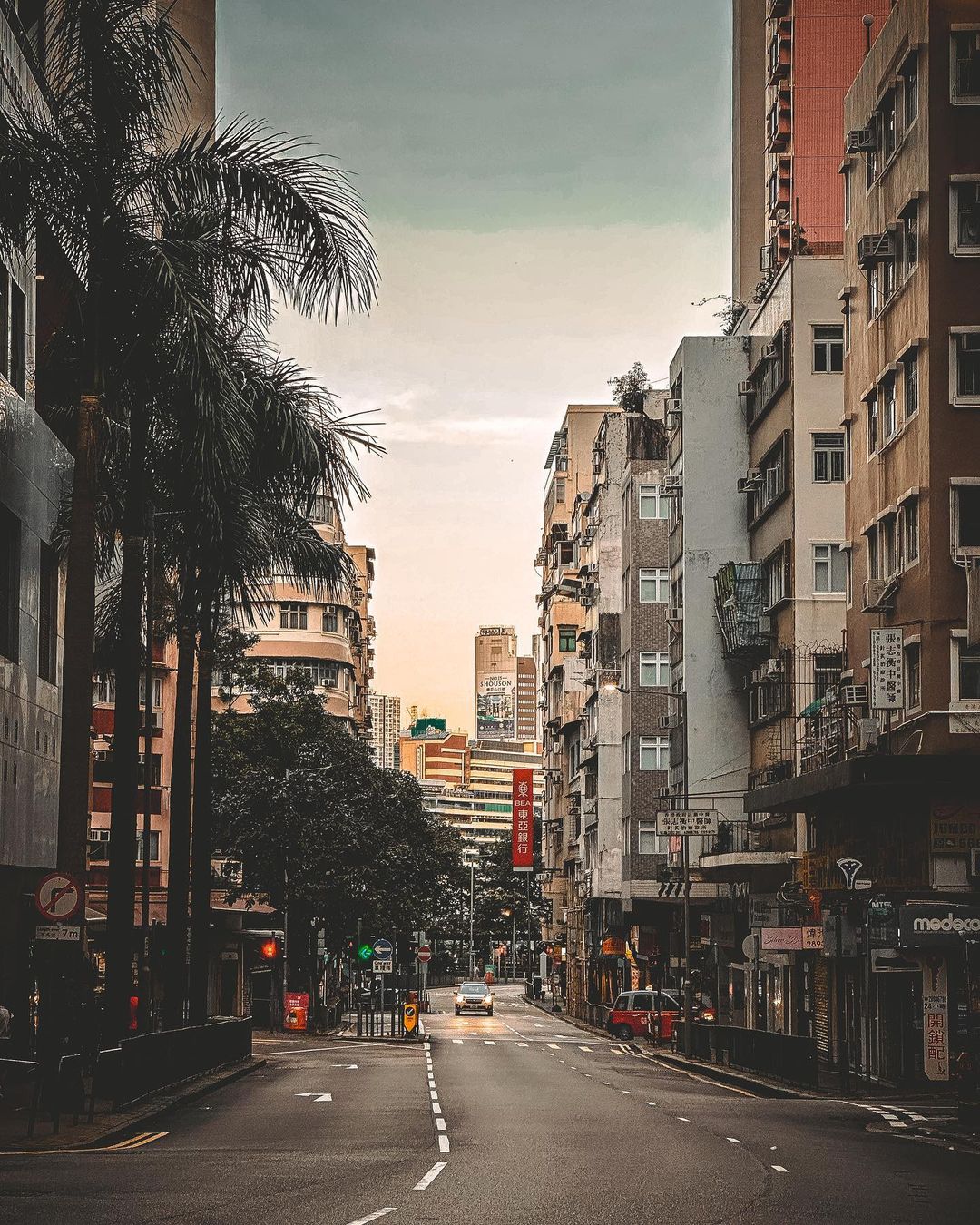 Image credit: @racerbia.jpg via Instagram
Despite her rigorous training, Bustamante still finds time for her hobby – film photography.
In fact, she has a separate Instagram for this, @racerbia.jpg, where she shares photos of her "journey through her artistic lenses". Of course, these include snippets of her exciting racing life.
But for more frequent updates on her racing career and the young racer's life in general, follow her main Instagram account, @racerbia.
---
Things to know about Bianca Bustamante
---
Bianca Bustamante's strides as a young Filipina woman in the professional racing scene certainly make us proud. With many years ahead in her career, we eagerly await the many more remarkable firsts she's set to achieve.
To find out more sports firsts from the Philippines, read this list of little-known Filipino Olympian facts. Plus, discover more talented Pinoy sports personalities with this list of underrated Filipino Olympic athletes.
---
Cover image adapted from: @racerbia via Instagram, @mclaren via Instagram, @racerbia via Instagram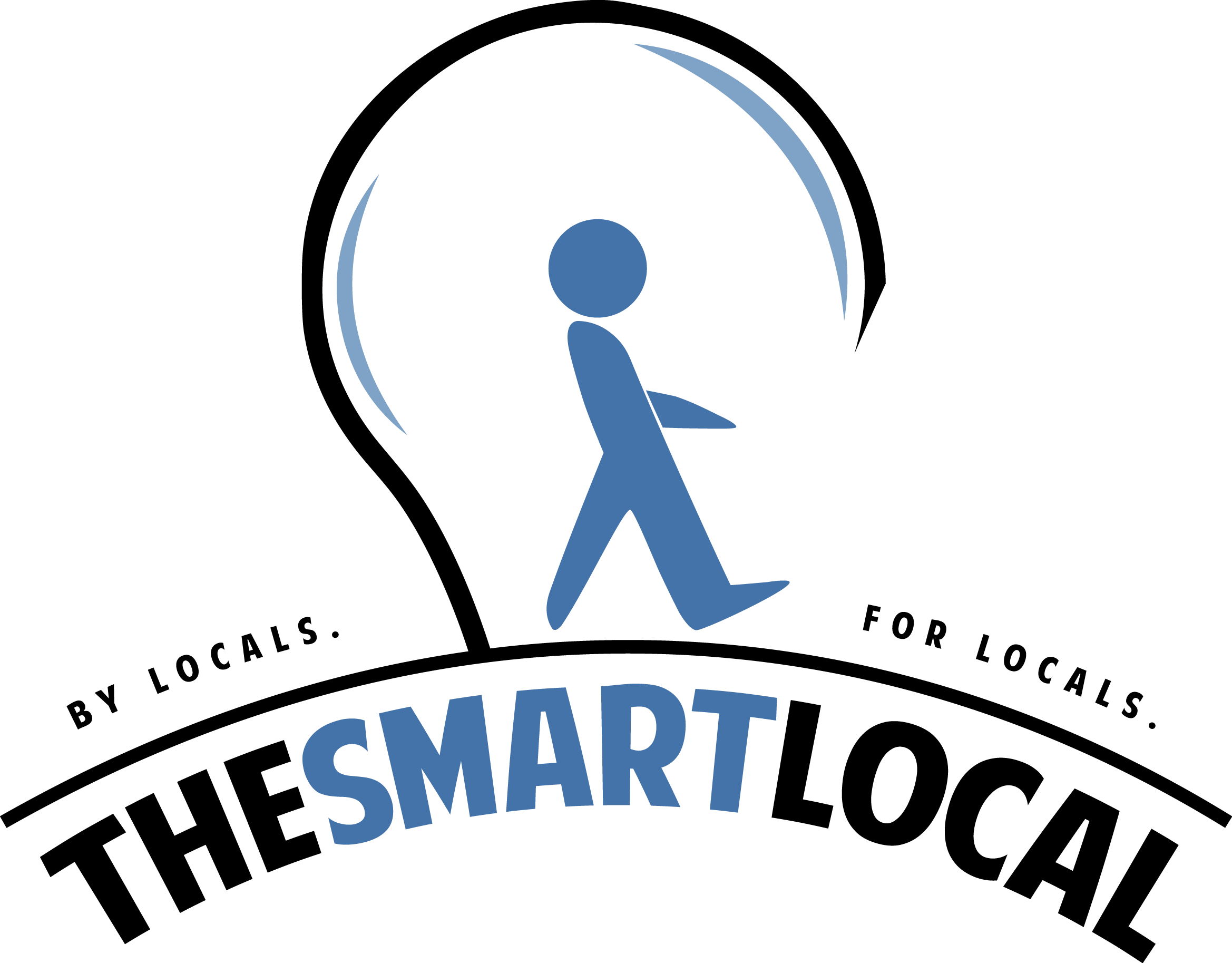 Drop us your email so you won't miss the latest news.