Best photo locations in Baguio
---
Most of us city folk love going up north to Baguio to experience some relief from the heat of the concrete jungle that is Metro Manila.
About six hours away by bus and 4 hours if you're driving, Baguio is the ideal place if you want to get away from it all – close enough that you don't need to ride a plane but far enough to say you went on a real trip.
Whether you're staying in the City of Pines for a short weekend or an entire week, you might want to check out the Baguio photo spots listed below to grab great pics for the 'gram.
---
– Restaurants in Baguio –
---
1. Glenn's '50s Diner – retro joint with affordable eats
---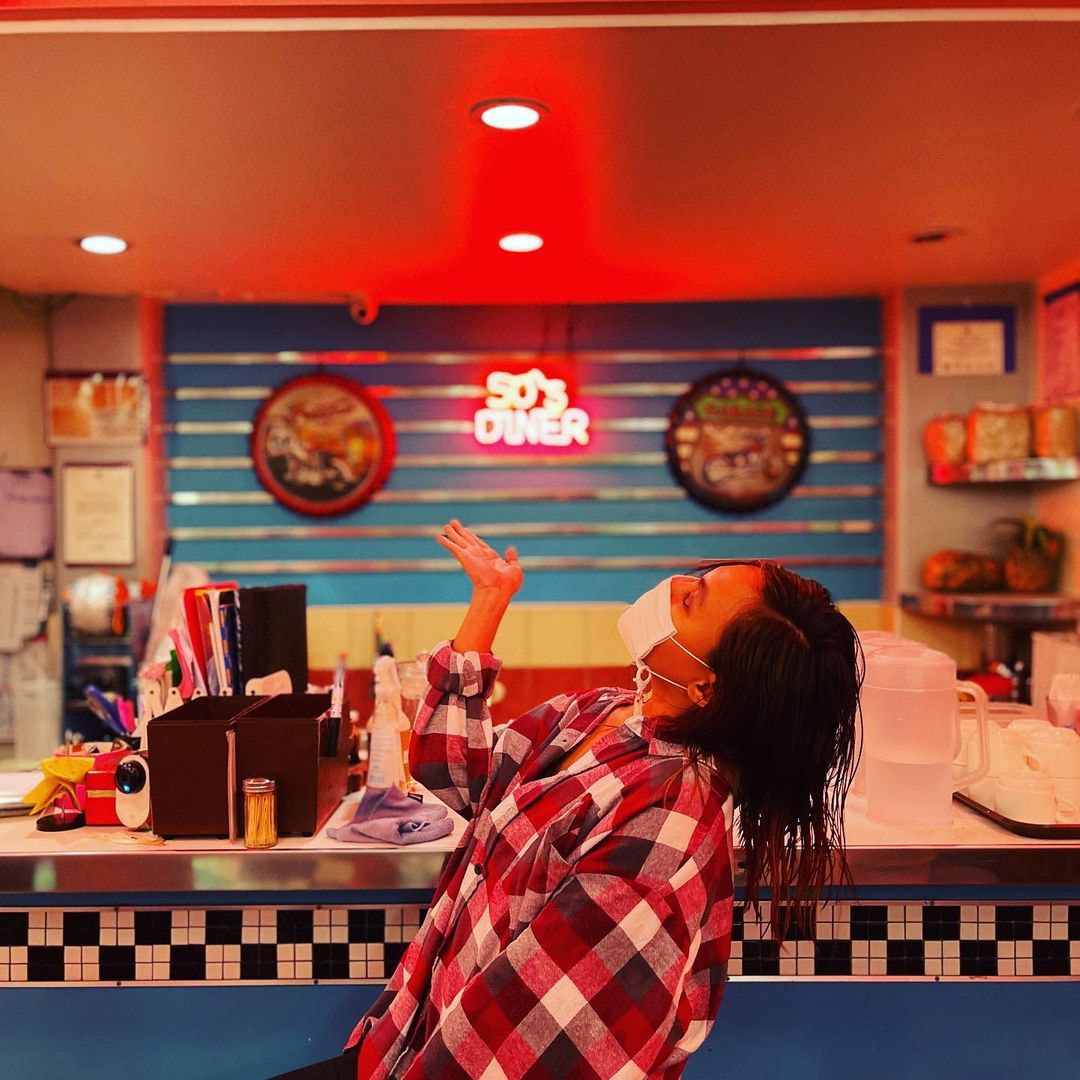 Image credit: @evelynmaysinoag
The retro vibe is so in these days that it seems like people are actively seeking out any establishment that has checkered flooring and neon lights. Thankfully, you don't have to search far and wide to find such a place in Baguio City – at Glenn's '50s Diner.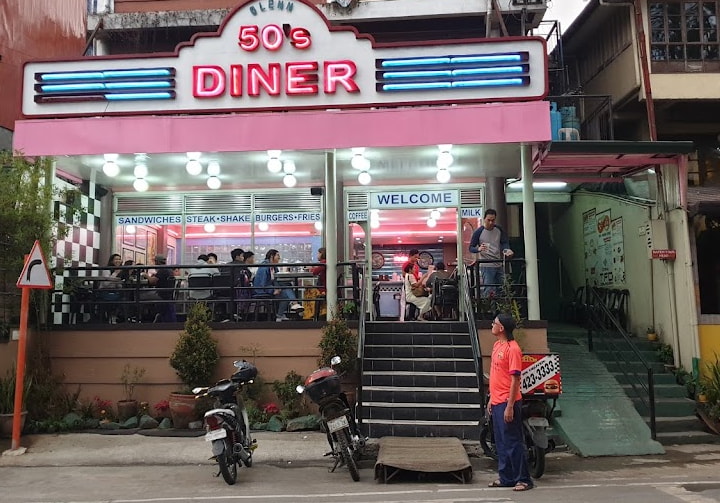 Image credit: Martin Luigi Manuel
When you arrive in Baguio, fuel up at this small restaurant that's reminiscent of an old US diner – think Pop's Diner from Riverdale.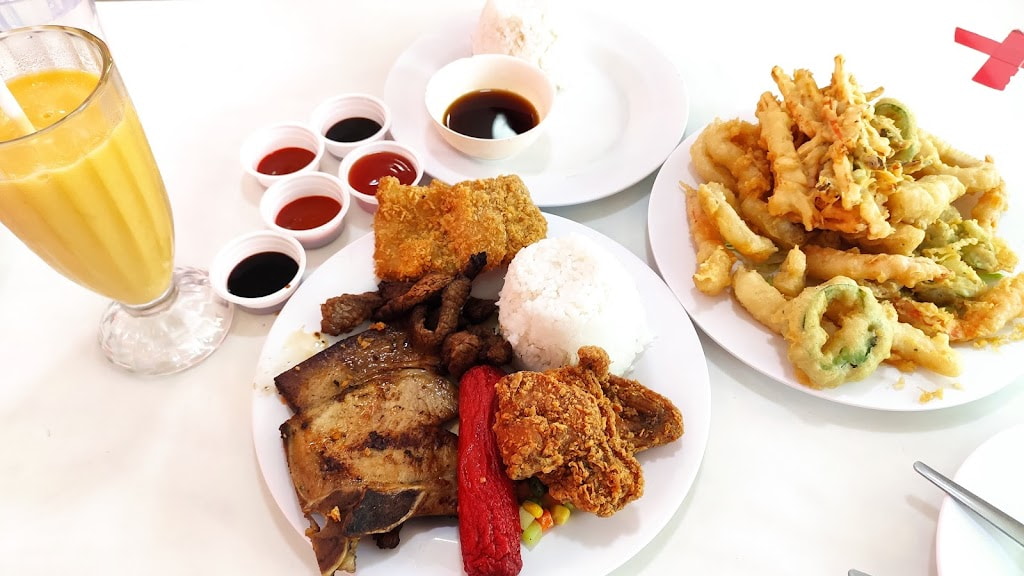 Image credit: Michael Angelo Garcia
Not only is the place Insta-worthy enough to make this list of Baguio photo spots, but their food is relatively cheap and comes in large portions. Breakfast plates start at P110 (~USD1.96) and full meals at P135 (~USD2.40). You can also order on foodpanda and GrabFood.
Address: 166 Military Cutoff Rd, Baguio, 2600
Opening hours: 7am-10.30pm, Daily
Contact: 939 251 2791
---
2. Arca's Yard – cafe, art gallery, and library with a view
---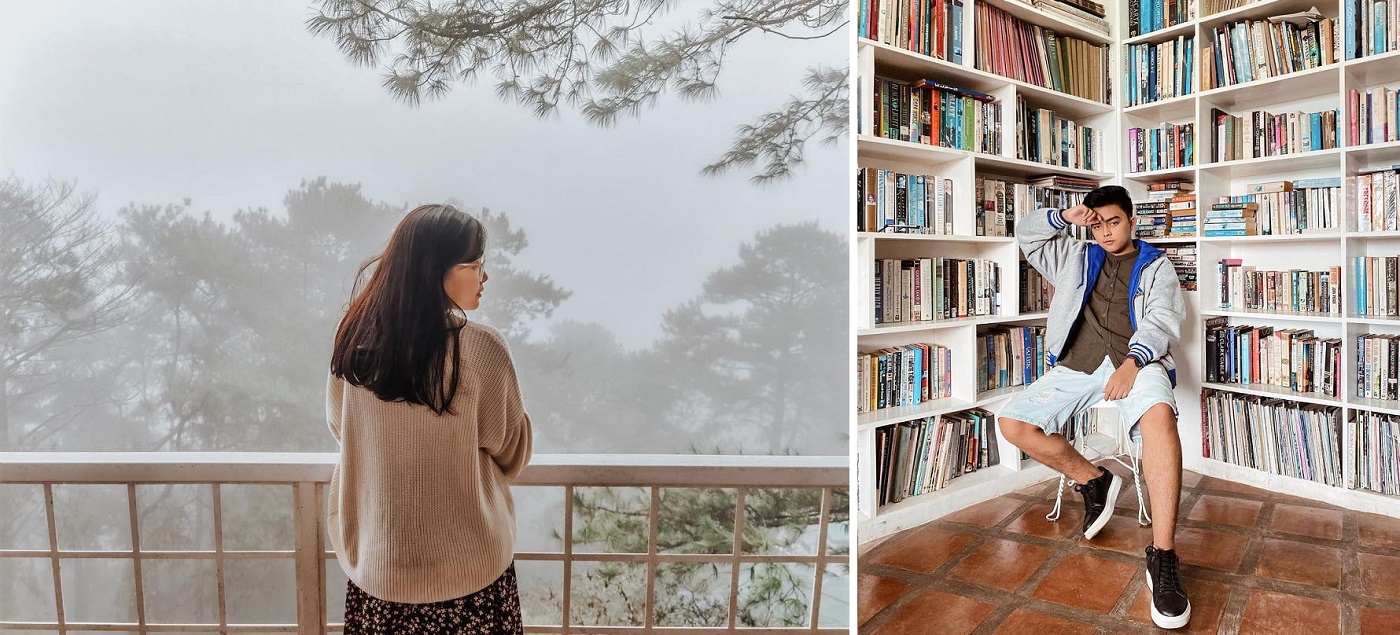 Image adapted from @beadeegee and @carltirazona
If you're looking for a more homey spot to hang out and relax during your Baguio stay, stop by Arca's Yard where you can spend a whole morning or afternoon feeling like you're in your artsy tita's house.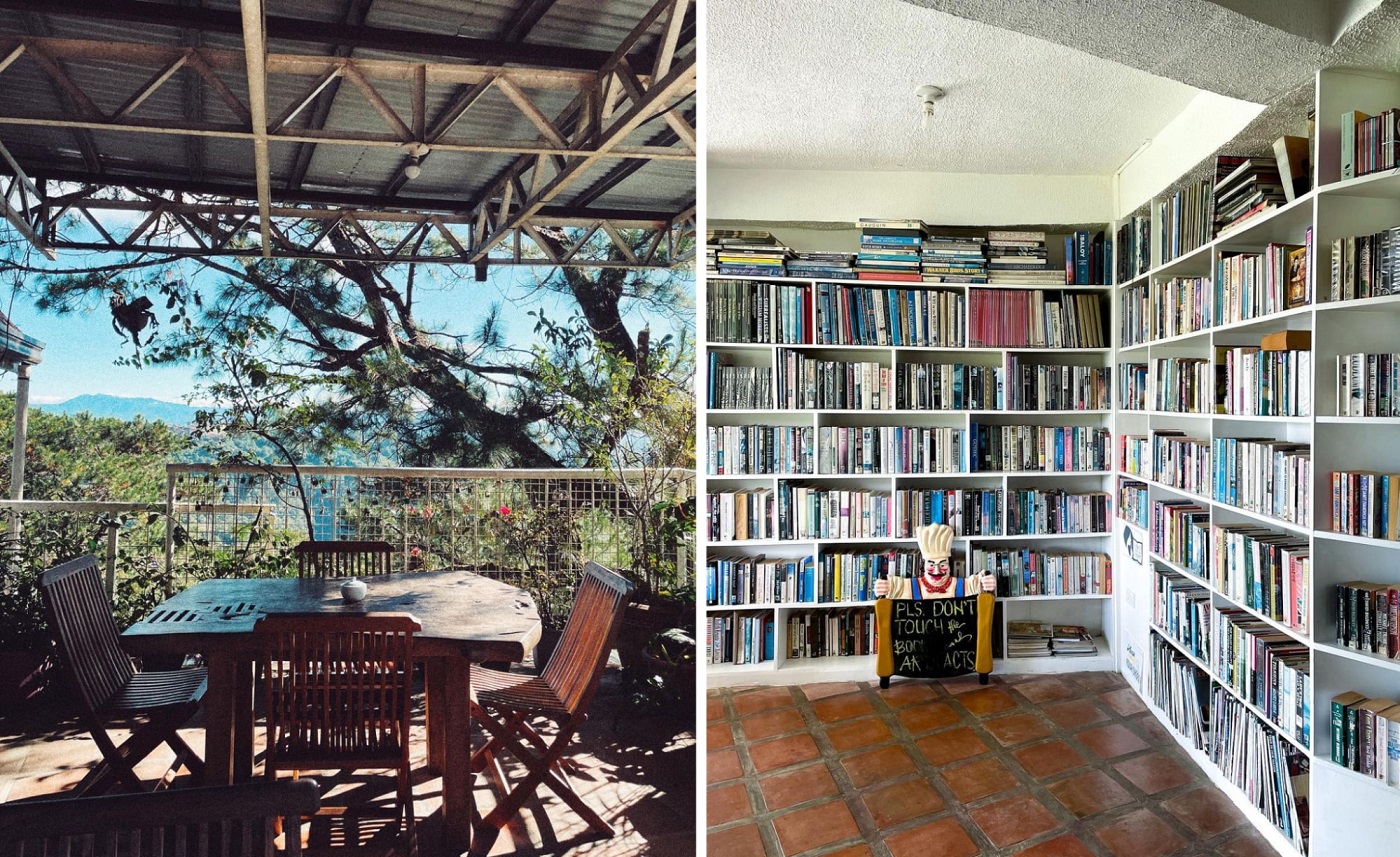 Image adapted from @nel.sliceoflife and @bitethegram
The space offers floor-to-ceiling windows with garden views and vintage vibes that'll make you senti just by sitting there. Part gallery, part library, and part cafe, Arca's Yard's interiors are clean yet artistic, which makes it a great place to take Baguio photographs.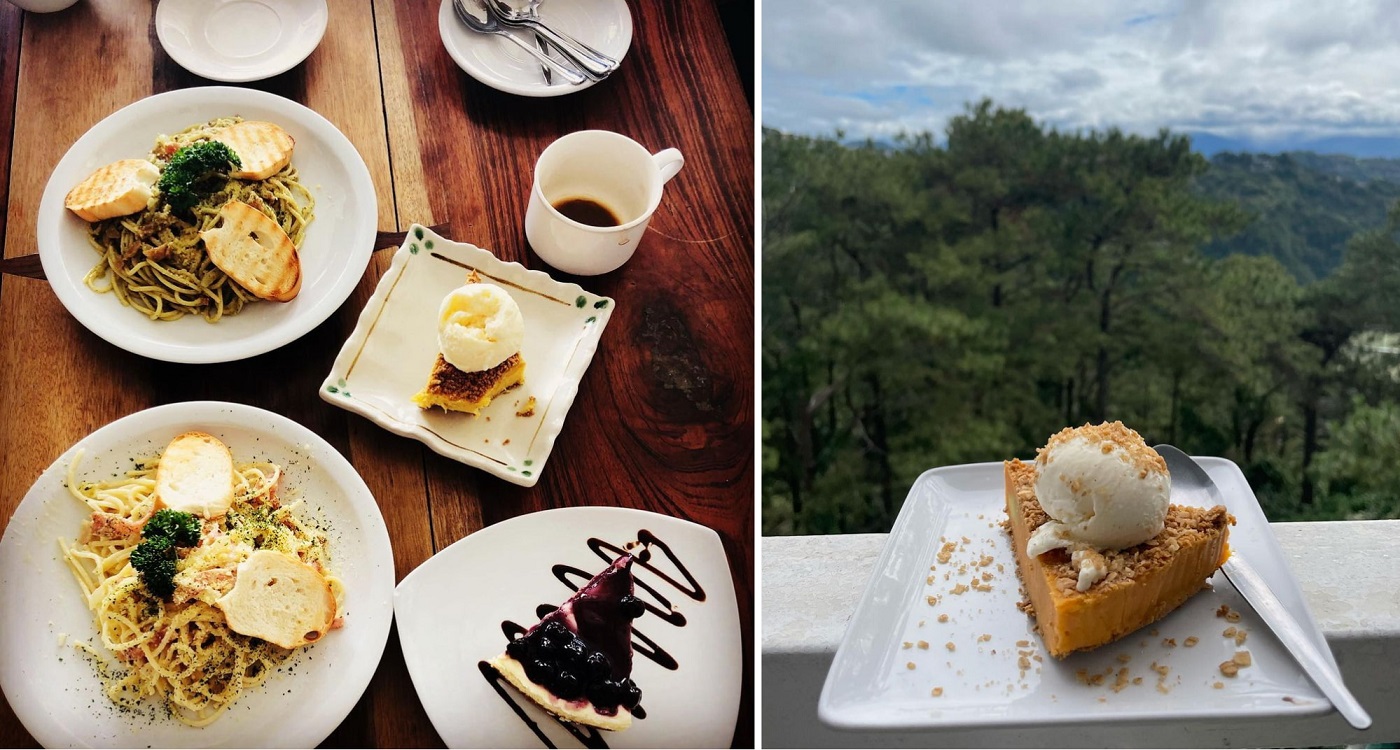 Image adapted from @faithsolimen1314 and @coffeebikesabaguio
Their menu consists of Filipino comfort food from P240 (~USD4.27) per meal – their camote pies (P95, ~USD1.69/slice) come highly recommended.
Address: 777 Tiptop, Ambuclao Road, Baguio 2600
Opening hours: 9AM-8PM, Daily
Contact: (074) 442 9706 | Arca's Yard's website | Facebook
---
3. Lemon and Olives Greek Taverna – Baguio meets Greek village vibes
---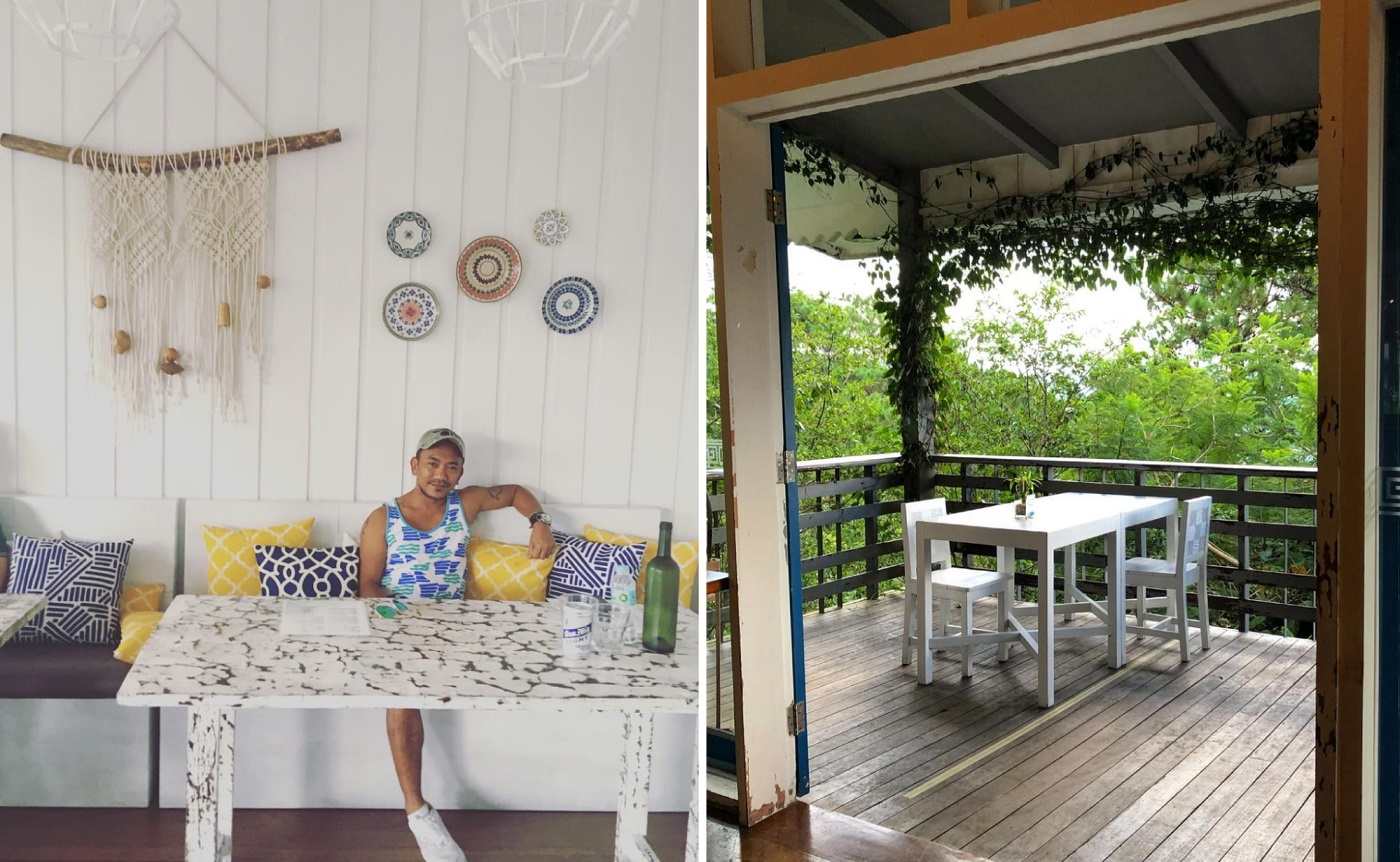 Image adapted from @pepupwithpepe and @lemonandolivesph
With its shabby chic interiors, Lemon and Olives Greek Taverna is one of the best spots for a photo op. Like most spots in Baguio, it has a laid-back vibe with a calm ambiance that lulls you to stay for much longer than you originally intend to.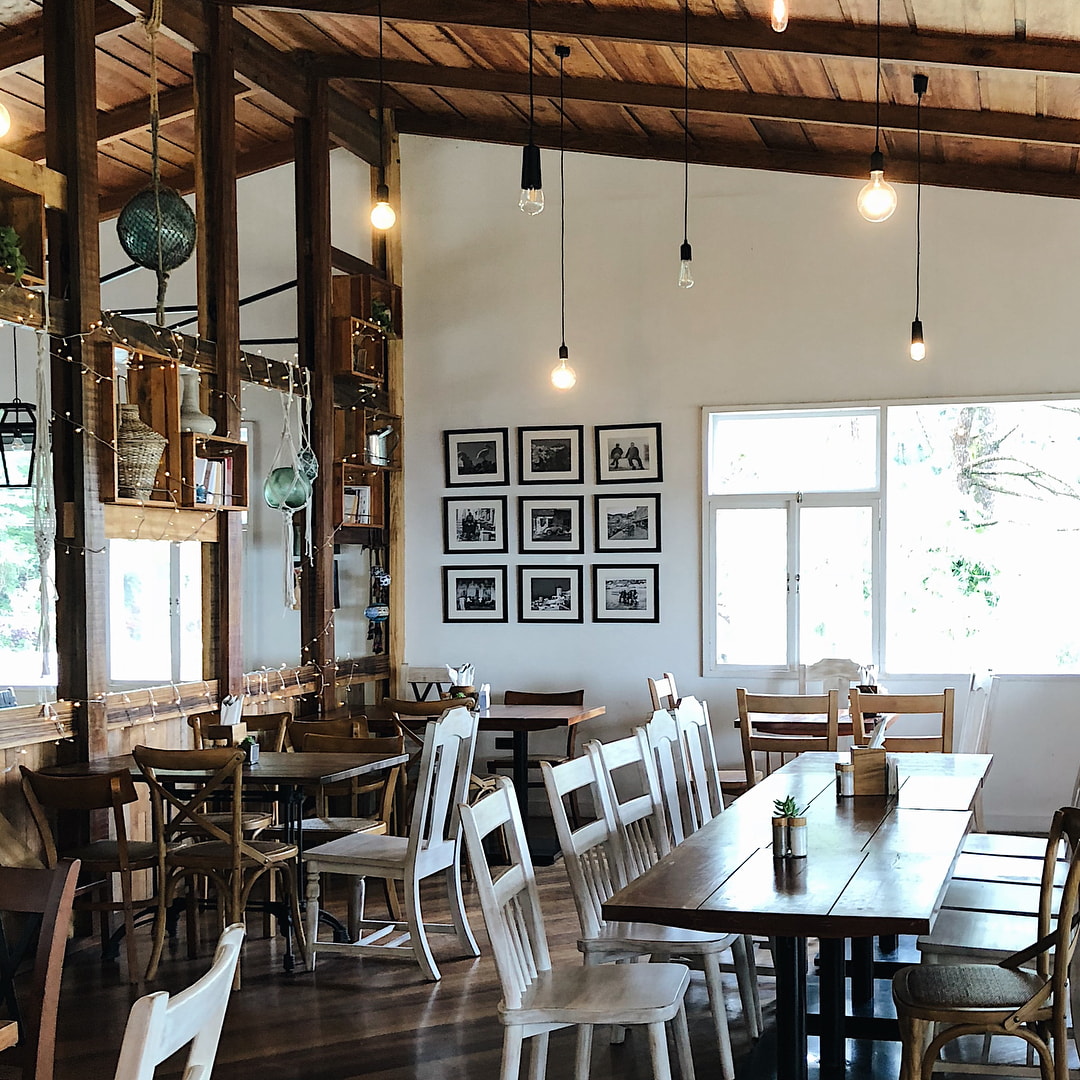 Image credit: @erikaloca
This taverna is finished with wooden furniture and fixtures as well as framed photos scattered through the space. It also has a scenic view of the mountains which adds to its rustic feel.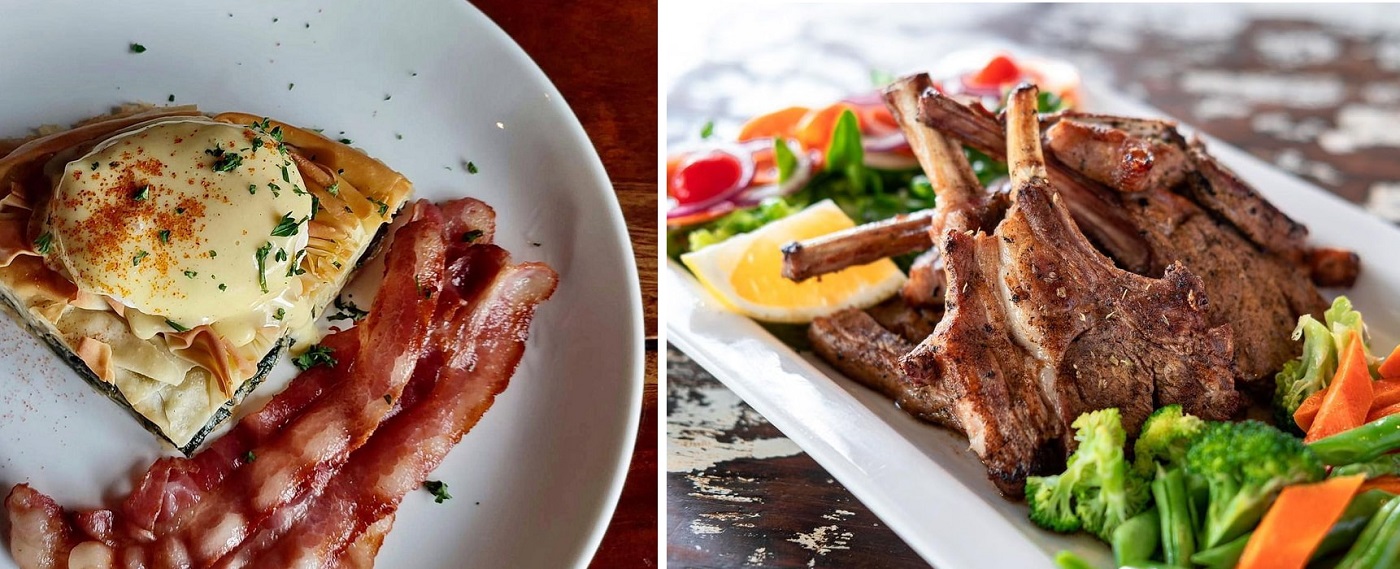 Spanakopita eggs benedict (left) and lamb chops (right).
Image adapted from @lemonandolivesph and @lemonandolivesph
And, while this is obvious because of its name already, Lemon and Olives Greek Taverna offers a variety of Greek food you can sink your teeth into while you're in town. Starters from Tzatziki dip to hummus to Greek village sausage start at P140 (~USD2.50) and main courses from Greek-style spaghetti to Mediterranean pasta to grilled fish and prawns start at P250 (~USD4.47).
For special occasions, you can also order their pastries a day in advance – from baklava (from P1,080, ~USD19.25) to pistachio tres leches or pistachio milk cake with evaporated milk, condensed milk, cream and icing sugar (from P700, ~USD12.48).
Address: 26 Outlook Dr S, Baguio, 2600
Opening hours: 11AM-9PM, Daily
Contact: (074) 442 4079 | Lemon and Olives Greek Taverna's Facebook 
---
4. Hill Station – colonial-era throwback
---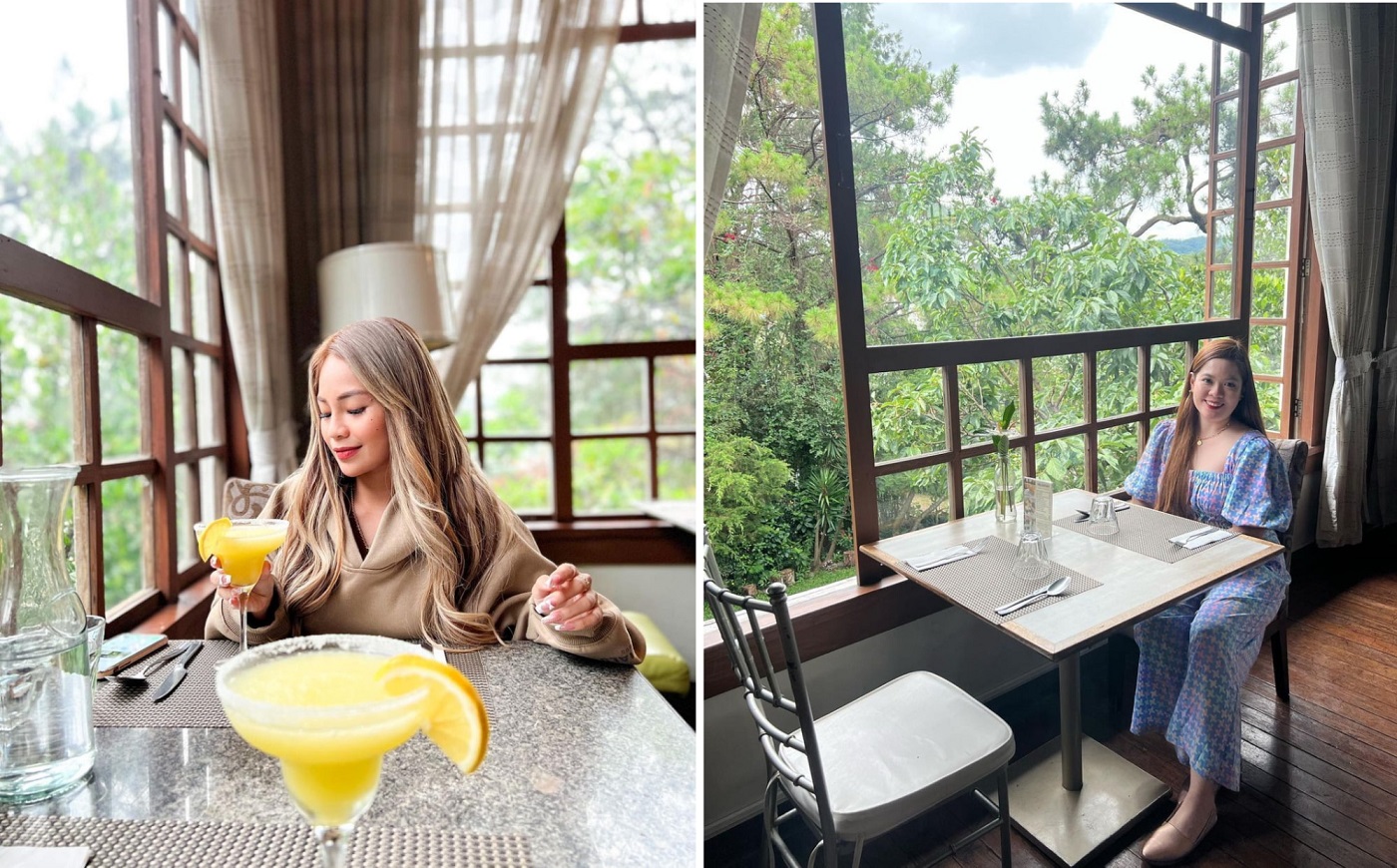 Image adapted from @iamerikadee and @simplyocampo
Hill Station is a restaurant located in Casa Vallejo, a 110-year-old hotel in Baguio City. It's a beautiful place to just relax and spend some time. You'll be surrounded by traditional Filipino architecture and interior design that'll make you feel like you're in your very own ancestral home.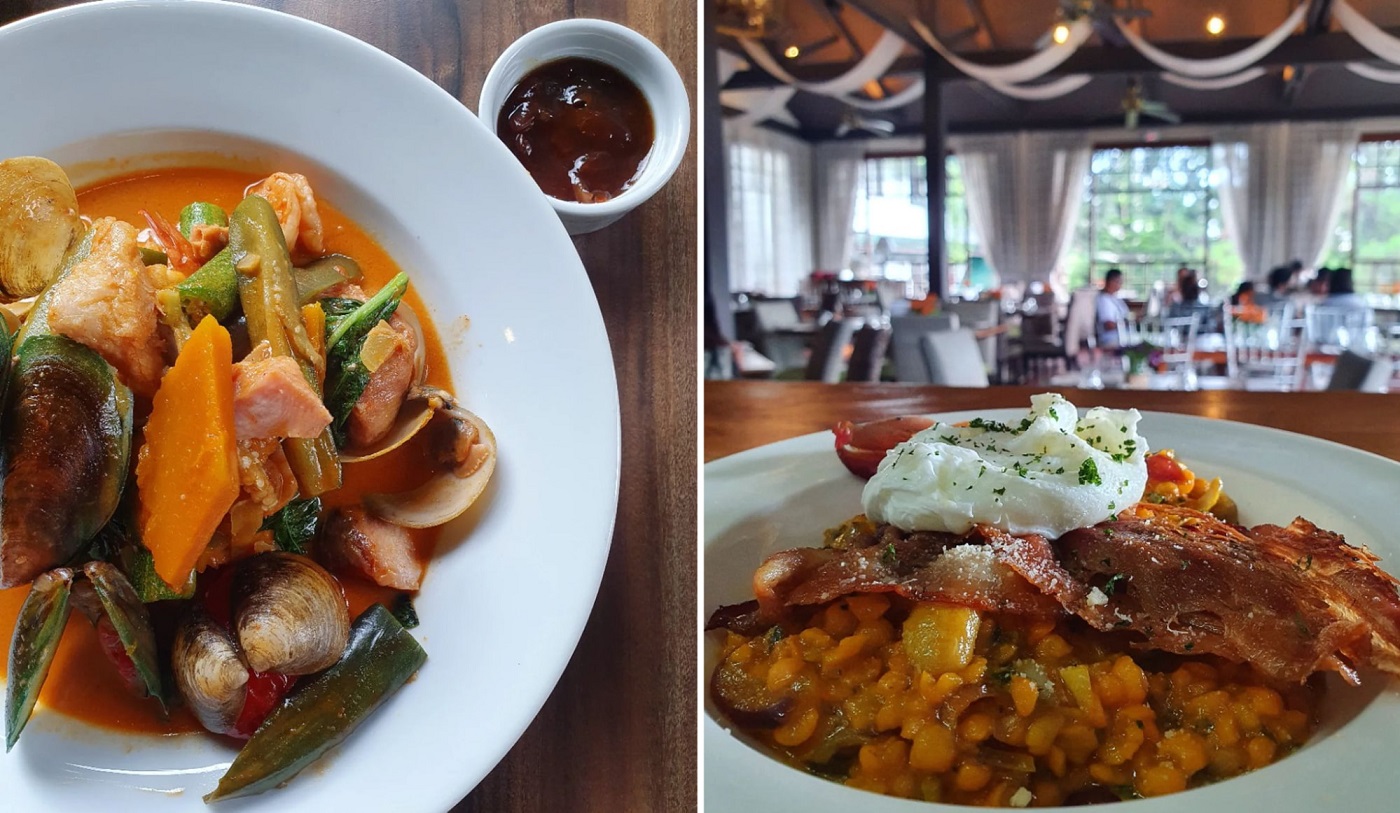 Image adapted from @hillstationbaguio and @hillstationbaguio
While this restaurant is a bit pricier than the rest of our list, Hill Station offers a wide range of food choices on their menu. They offer breakfast plates from longganisa Baguio- or Vigan-style with egg, garlic rice, and pickled cucumber to omelettes to Western-style country breakfast starting at P230 (~USD4.11), sandwiches from P185 (~USD3.31), pasta from P195 (~USD3.48), and delectable main courses from P240 (~USD4.29).
Take some cakes or other baked goods home as a souvenir from P200 (~USD3.57) for a 4-inch-sized lemon tart.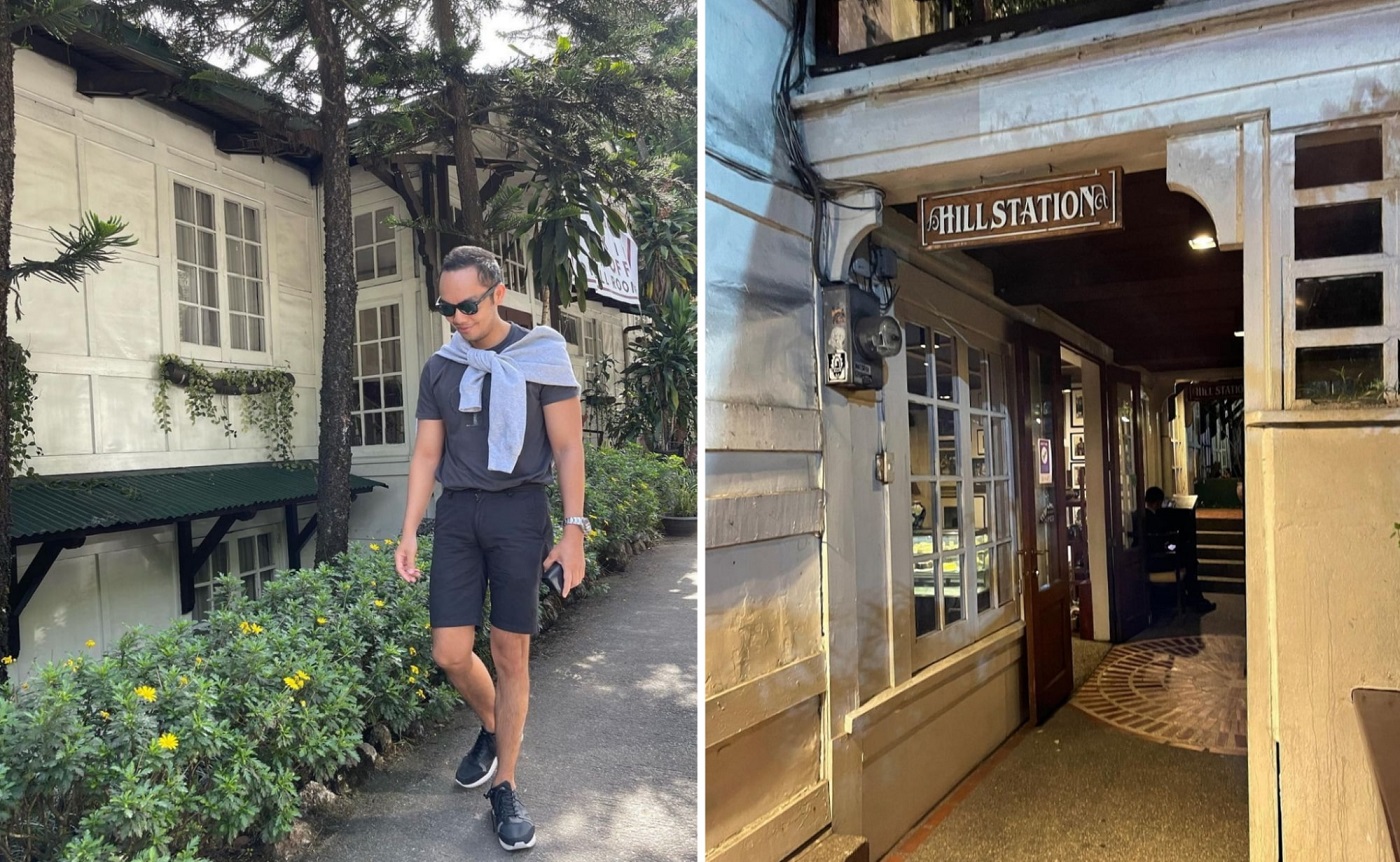 Image adapted from @teacher_marlon and @anna__chua
Address: Casa Vallejo, Upper Session Road, Baguio City 2600
Opening hours: 8AM-10PM, Daily
Contact: 915-829-2166 | Hill Station's website | Facebook | Instagram
---
– Parks, museums, and natural attractions in Baguio –
---
5. Camp John Hay – historical summer retreat
---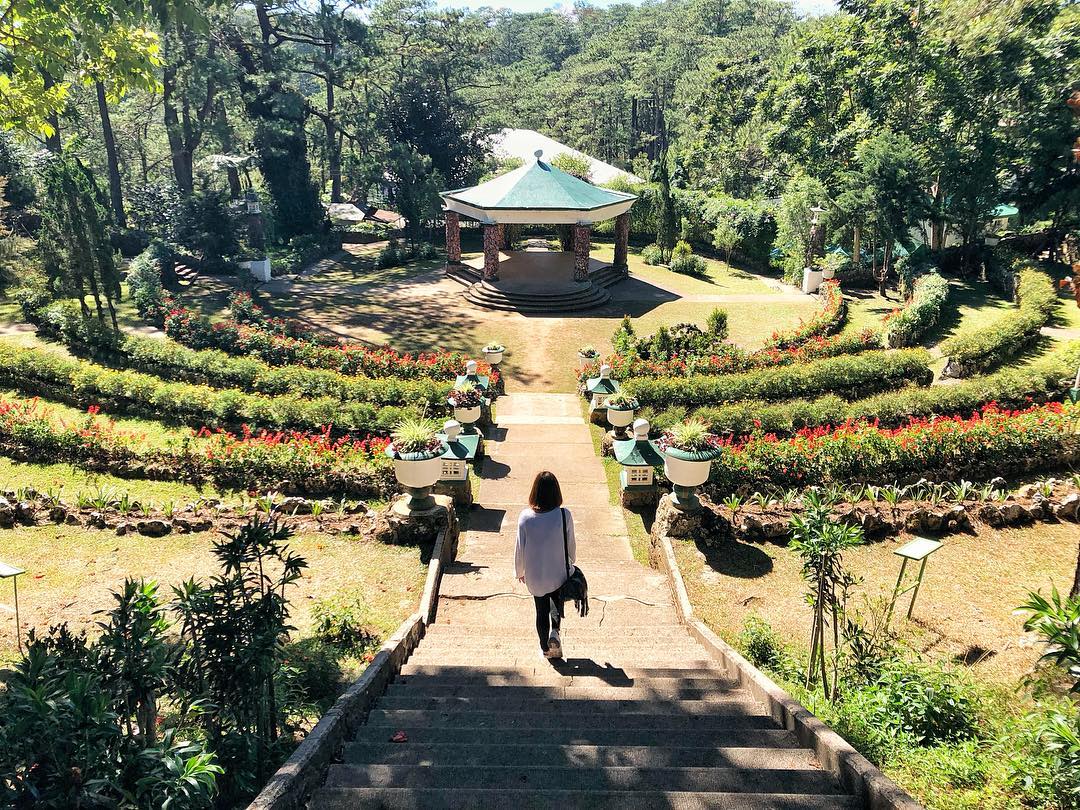 Image credit: @addtheesuntoes
Camp John Hay is almost synonymous with Baguio City at this point because of how popular it has been with visitors for years – and for good reason. With its lush greenery and pine tree forest trail paired with the cool climate, you'll forget that you're in the tropical Philippines.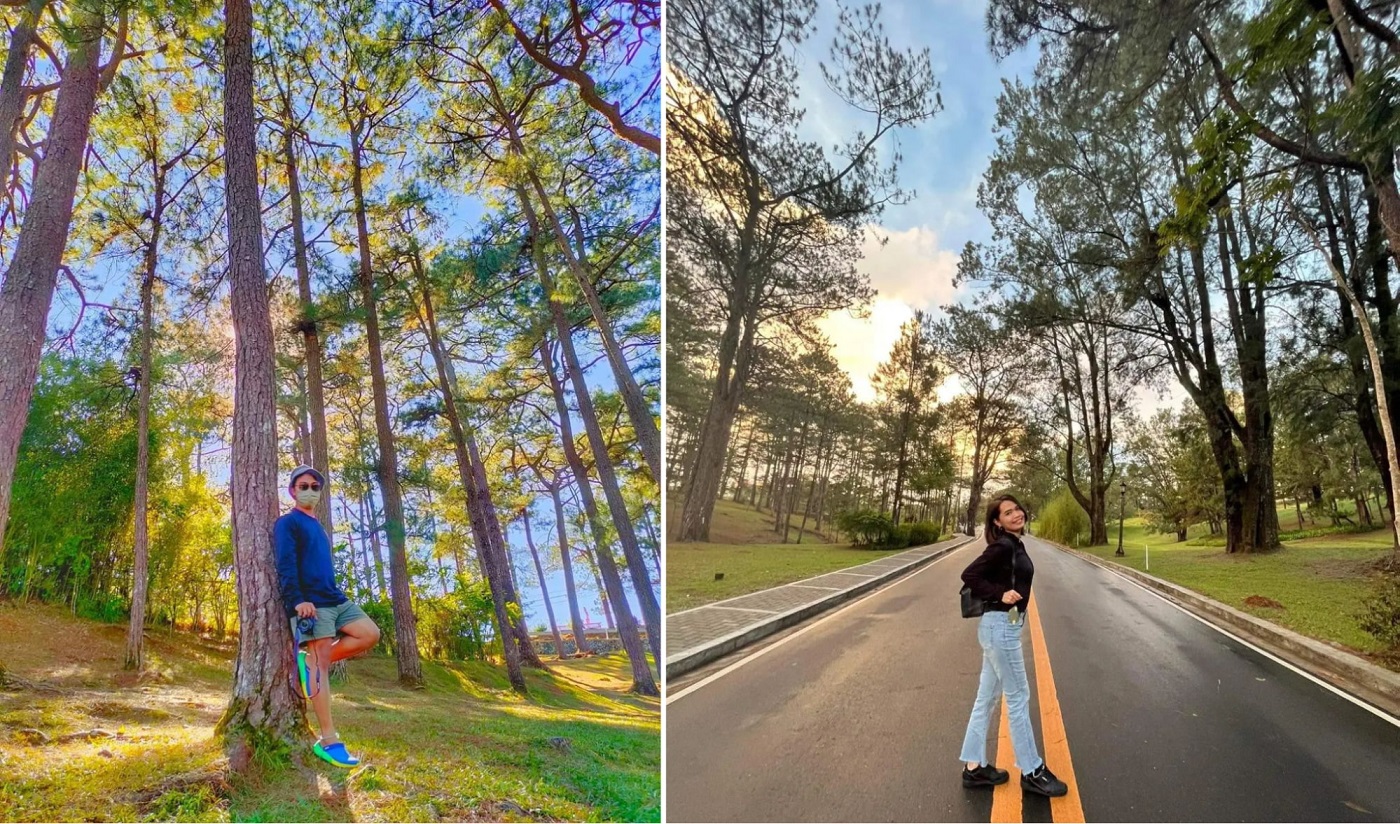 Image adapted from @rein_baguise and @sherylsmbrn
When at Camp John Hay, you can take a hike on the Yellow Trail and be completely surrounded by pines for absolutely free. You can also visit their humble Butterfly Sanctuary for P50 (~USD0.89). Treetop Adventures is currently closed due to the pandemic, but keep a lookout for when their trekking and ziplining activities (P150, ~USD2.68 each pre-lockdown) reopen.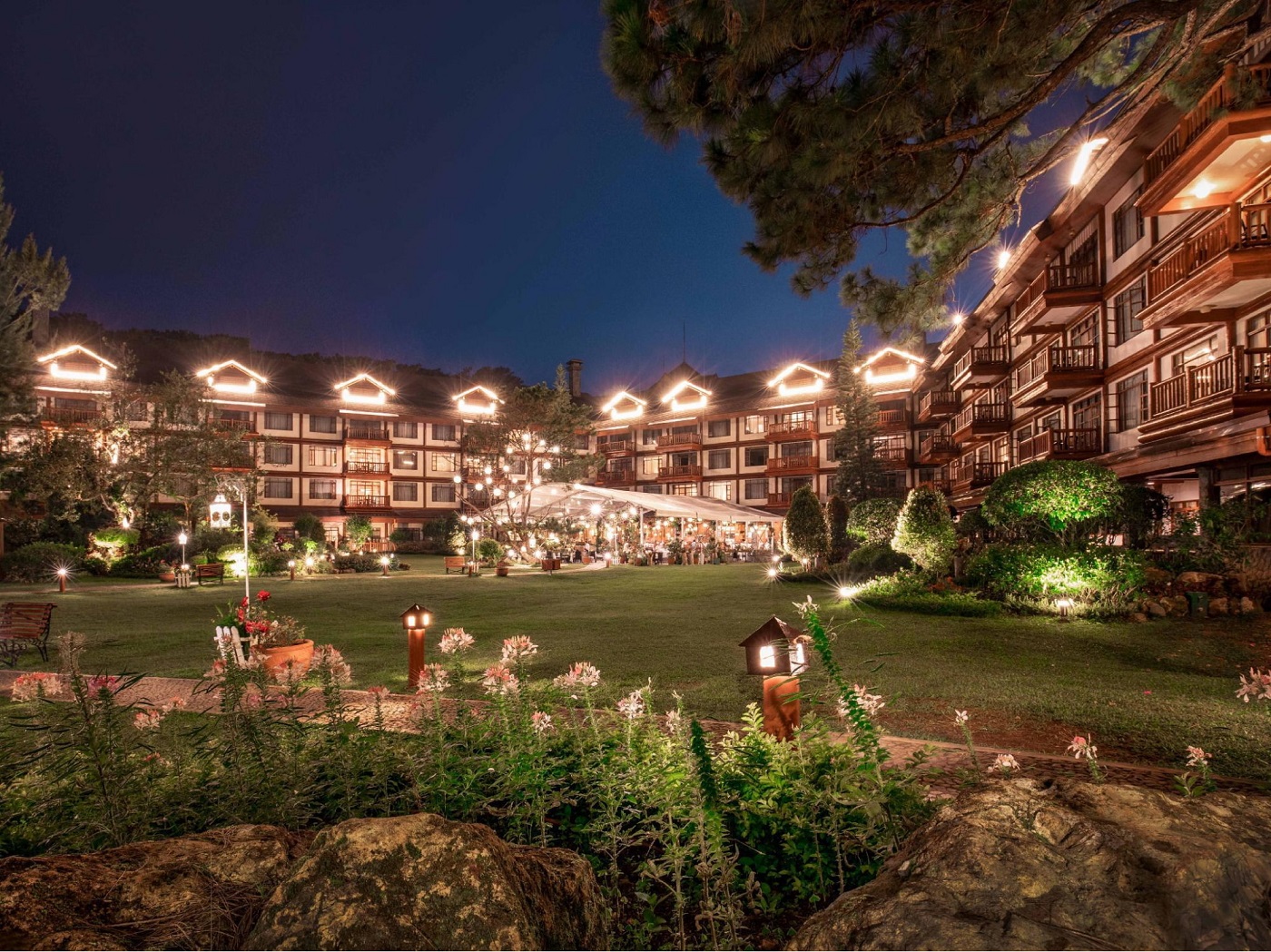 The Manor at Camp John Hay.
Image credit: Hotelbeds/The Manor at Camp John Hay
If one day at Camp John Hay isn't enough for you, you can opt to stay at either The Manor at Camp John Hay with generously sized rooms and suites starting at 38 sq m, restaurants, a gym, spa, and bonfire on site from P5,232 (~USD94.44)/night or the Forest Lodge from P3,957 (~USD71.43)/night for rooms from 40 sq m, restaurants, a cafe, elevators for accessibility, a gift shop, shuttle and taxi service available on site, and WiFi and laptop-friendly workspaces in all rooms.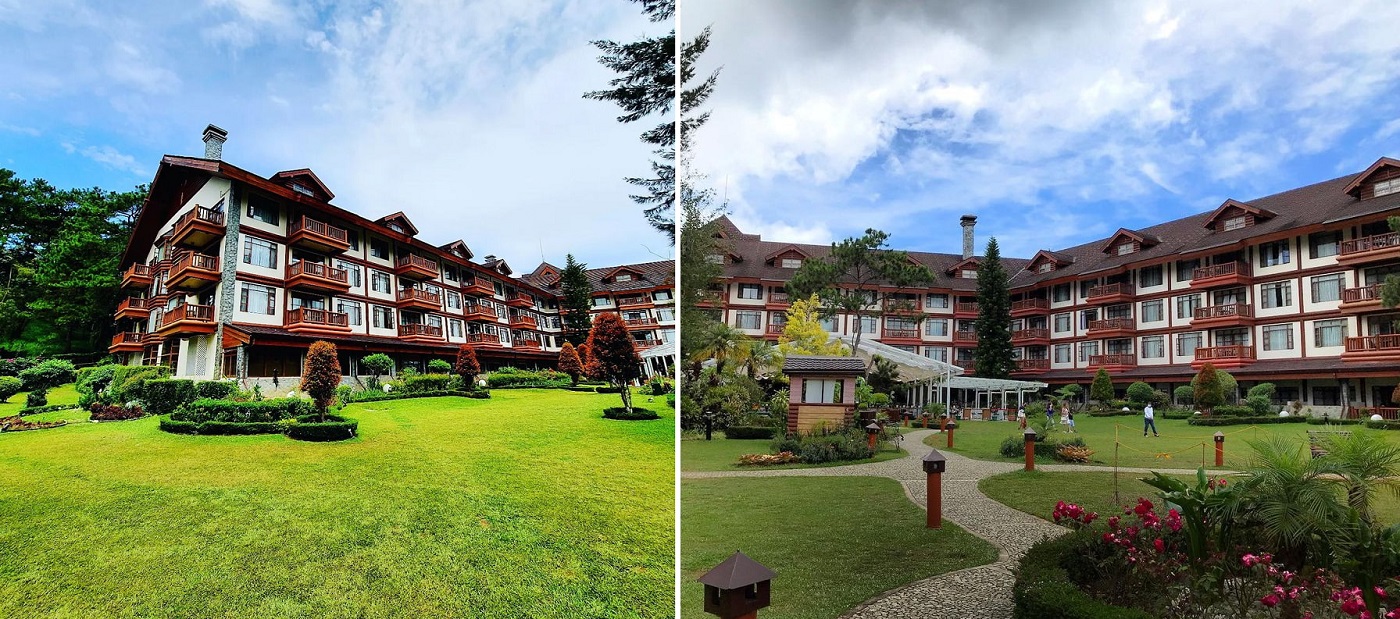 The Forest Lodge at Camp John Hay.
Image adapted from: @touristdriver82 and @anjrobles_
Address: John Hay Special Economic, Zone Loakan Road, Baguio City 2600
Contact: 74 4240931 to 43 | Camp John Hay's website | Facebook | Instagram
---
6. Burnham Park – sprawling park for family walks
---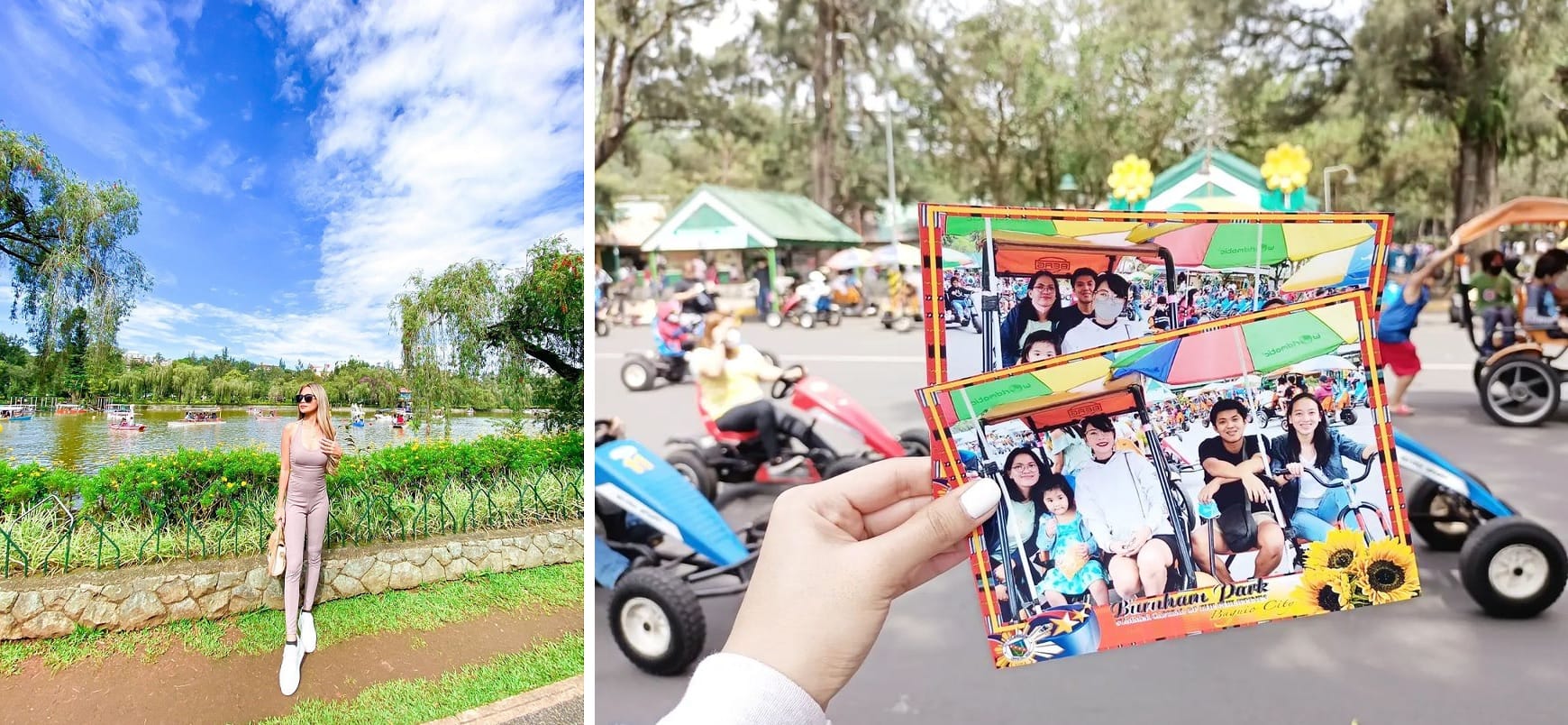 Image adapted from: @iamerikadee and @gelai.cruz

Burnham Park, much like Camp John Hay, is one of those places you couldn't miss when you're visiting Baguio. It's an open-air park where a lot of people, tourists and locals alike, like spending their time.
It's abundant in flora that makes it reminiscent of Central Park in New York City, and even comes complete with a roller skating rink and a small lake in the middle where you can ride little themed boats (from P250, ~USD4.51/5 people).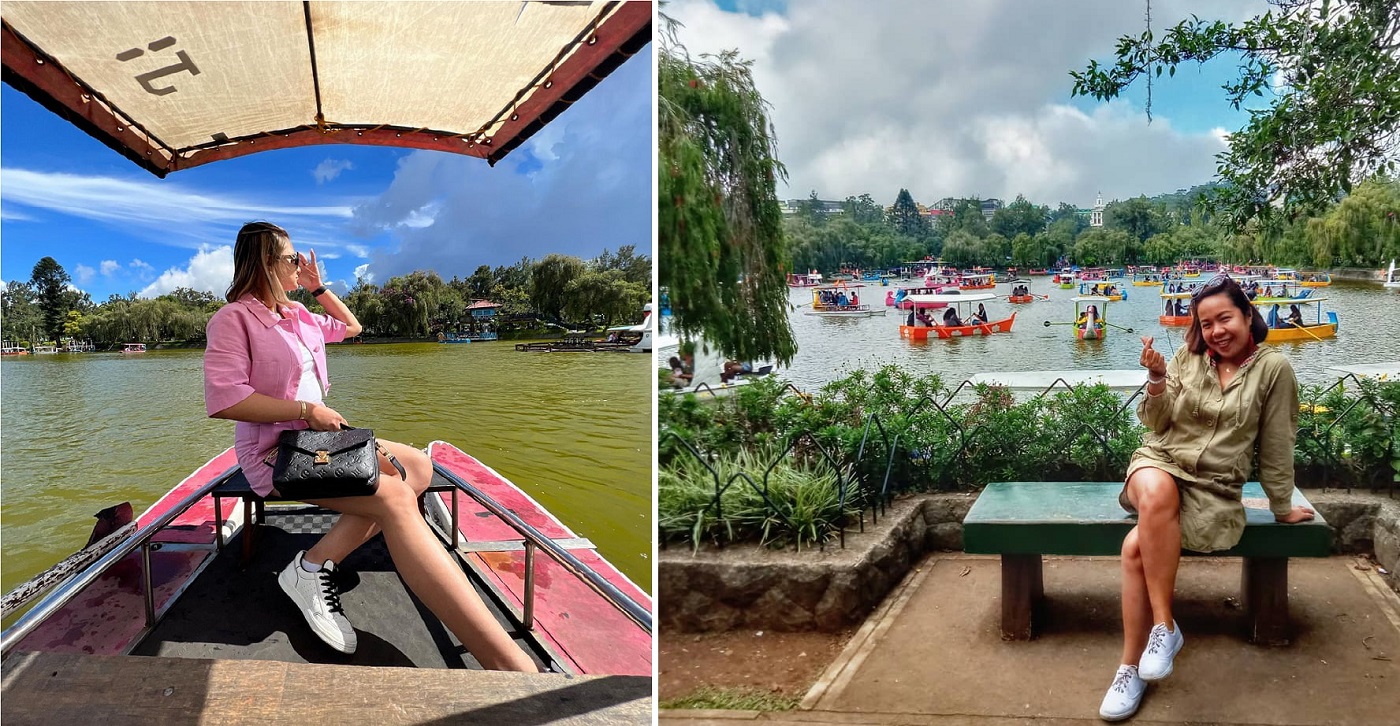 Image adapted from @inaluxecloset and @iamverymuchcristina
If paddling on the water isn't for you, you can rent a regular bike (P50, ~USD0.90/30 minutes) or a two-seater bike (P75, ~USD1.35/35 minutes) which would make it easier for you to explore the entirety of this 33-hectare park.
As tourism to Baguio is booming post-lockdown, we recommend visiting major attractions such as this on weekdays rather than weekends if possible for shorter queues and fewer crowds.
Address: Jose Abad Santos Dr, Baguio, 2600
Opening hours: 24 hours, Daily
Contact: (074) 442 7014
---
7. BenCab Museum – regional art with a cafe and pond
---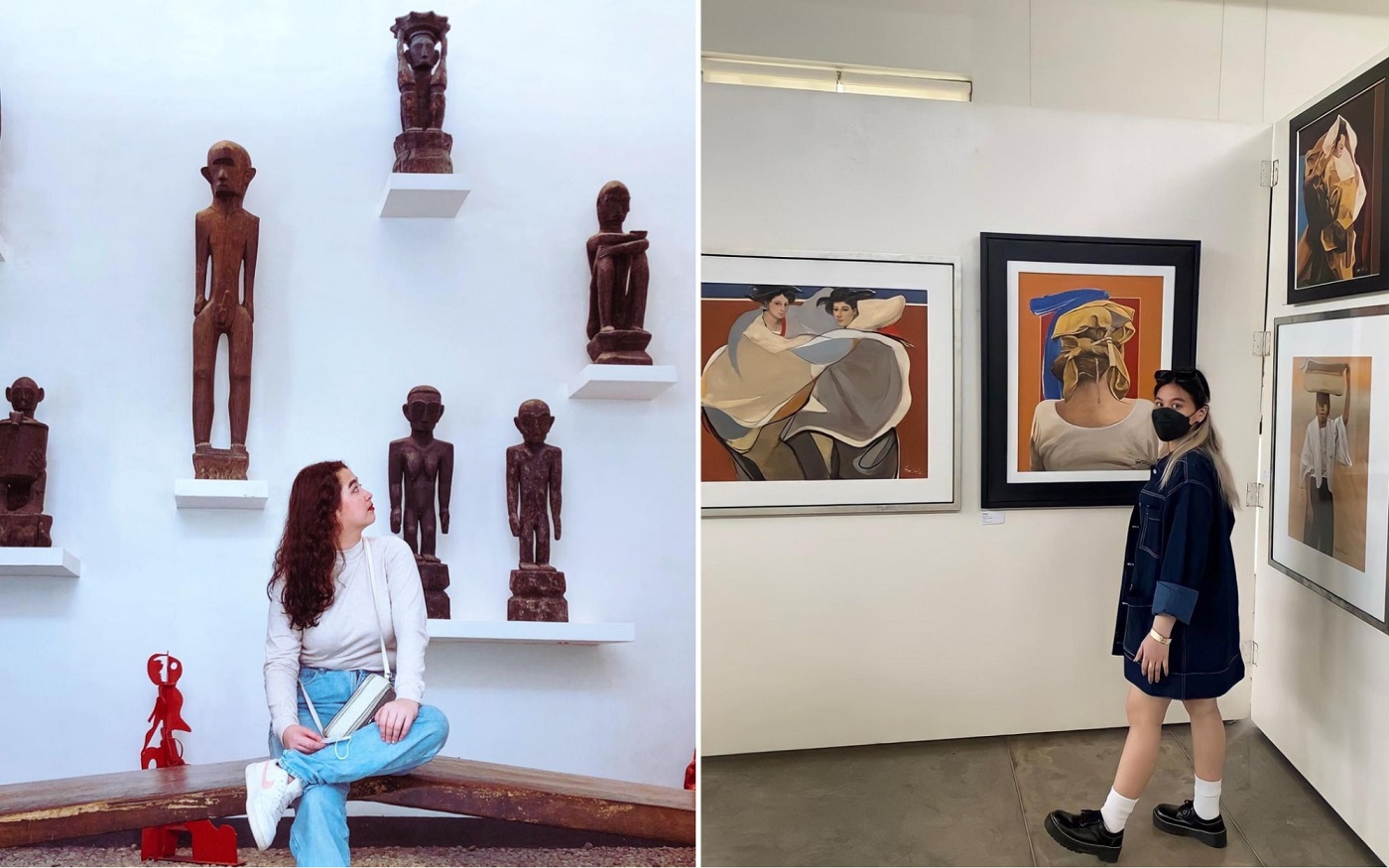 Image adapted from: @drealoisy and @laurizave
If you're traveling with an artsy friend or if you yourself are interested in art, the BenCab Museum is a must-see. The museum contains hundreds of contemporary Filipino artworks as well as art by its namesake artist and National Artist, painter Benedicto Reyes Cabrera.
Even if you're not into visual art in particular, you'll find this space to be interesting for its art related to the culture of the Cordilleras. You can ask for a guided tour of the museum and even a nearby eco-trail at the reception desk.
And yes, fellow Insta-people, you are allowed to take photos inside the museum. However, video recording and flash is not allowed. Entrance to the museum is P150 (~USD2.70) for regular visitors, P120 (~USD2.16) for students, and P100 (~USD1.80) for seniors.


Cafe Sabel.
Image adapted from @pianissimo2019 and @paoembuscado
If you're feeling peckish from all the art appreciating, you can head over to Cafe Sabel on the bottom floor of the museum which overlooks a forest and a koi pond. All-day breakfast meals start at P190 (~USD3.42) and mains start at P200 (~USD3.60).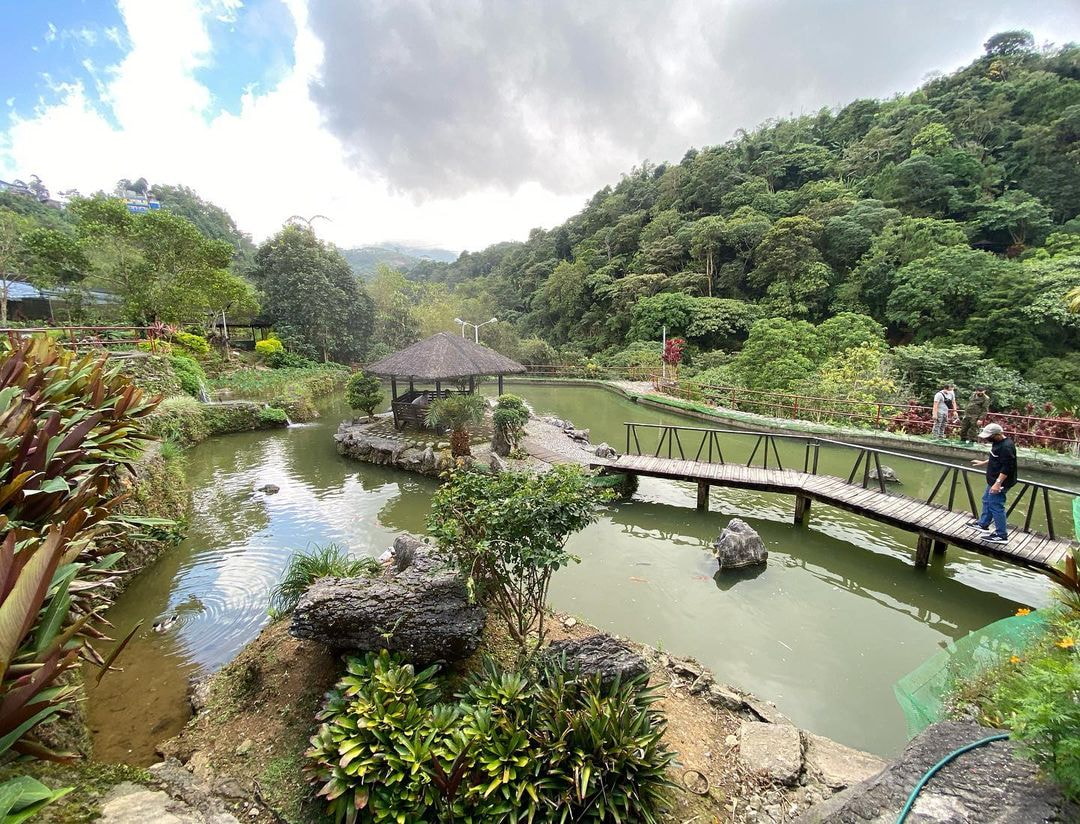 View from the museum and cafe.
Image credit: @explore.with.me716
Before leaving, head on over to the museum shop where you can purchase art books, postcards, and highland arts and crafts.
Address: Km. 6 Asin Rd, Tuba, 2603 Benguet
Opening hours: Tue-Sun 9am-6pm
Contact: (074) 442 7165 | BenCab Museum's website | Facebook | Instagram
---
8. Baguio Orchidarium – for plantitos and plantitas to shop for deals
---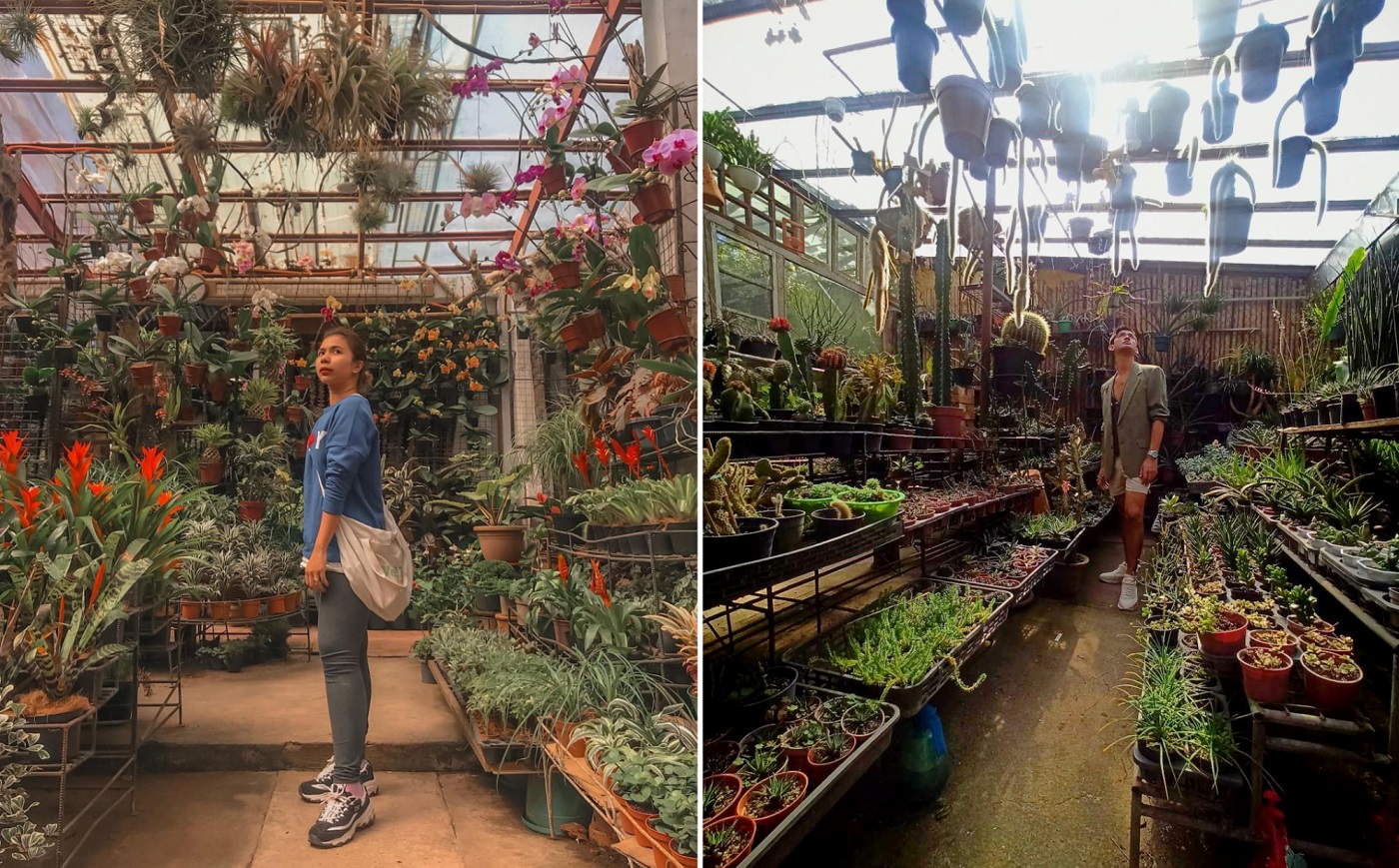 Image adapted from @miss.jkmc and @toby.sebastian.12
If you're looking for a somewhat hidden retreat that's a hundred percent Instagrammable, look no further than the Baguio Orchidarium. Located inside Burnham Park, the Baguio Orchidarium is a greenhouse filled to the brim with different kinds of flowering and non-flowering plants. Their specialty, of course, is their many different species of orchids.
You can purchase these orchids and other plants, both indoor and outdoor ones, at the Orchidarium. Some plants available there are snake plants, birds of paradise, money plants, and so much more.
What's great about this is what the plants are super cheap compared to how much they cost in the metro. You can even buy a small potted plant for as low as P20 (~USD0.36).
Address: Burnham Park, Baguio City 2600
Opening hours: Mon-Fri 9am-5pm
---
9. La Trinidad Strawberry Farm – pick the freshest fruits of Baguio
---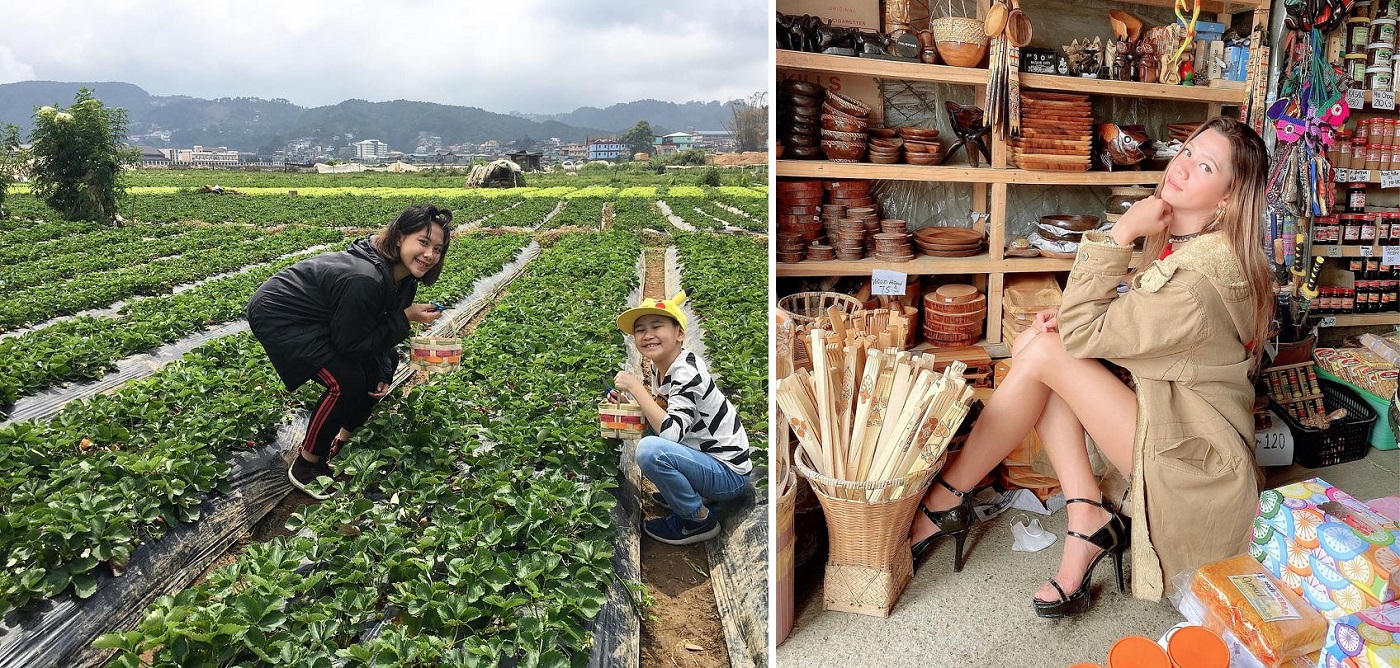 Image adapted from @rileycatral and @arkie_castillo
The La Trinidad Strawberry Farm is a popular attraction to go to when you're in Baguio. Because of the Philippines' tropical climate, strawberries are a rarity that often cost a pretty penny when you buy them at your local groceries. However, in Baguio, you'll most likely be up to your neck with the amount of strawberry products they have.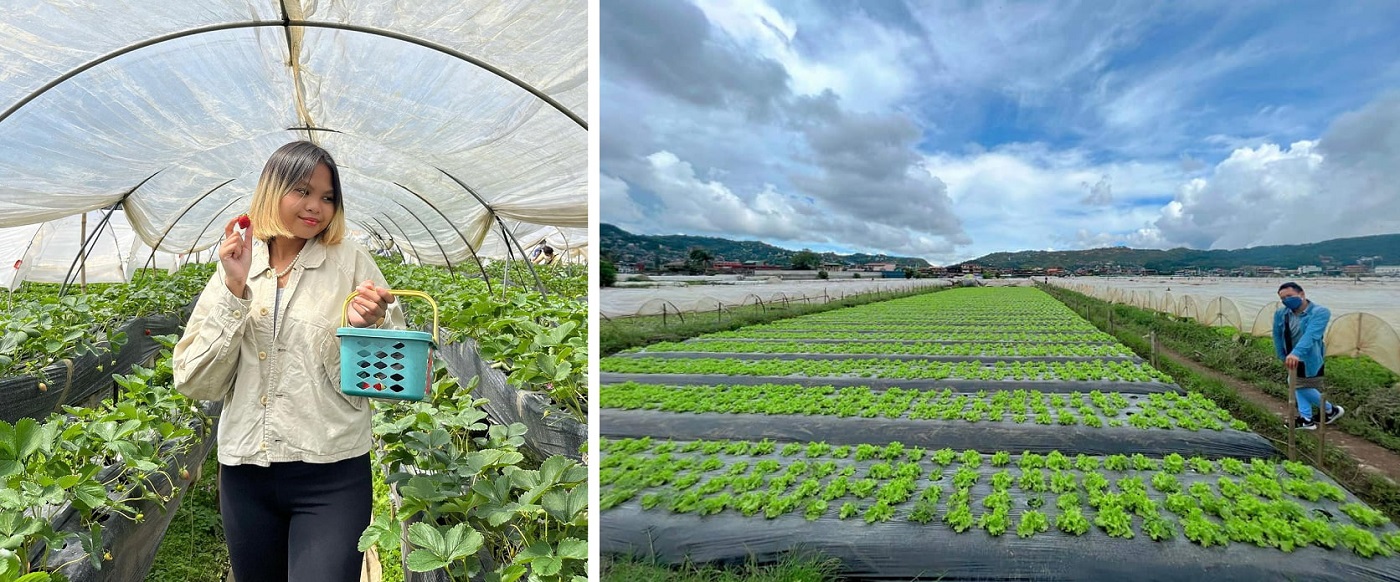 Image adapted from @heyitsched and @litagalon
The farm has recently restarted its strawberry-picking experiences from P450 (~USD8.08) for 1kg of fruit, but if you prefer, you can also buy the strawberries as pre-packed pasalubong. While you're shopping, check out their jams, strawberry-flavored taho, other fruits and veggies, and of course, Baguio-themed souvenir knick-knacks.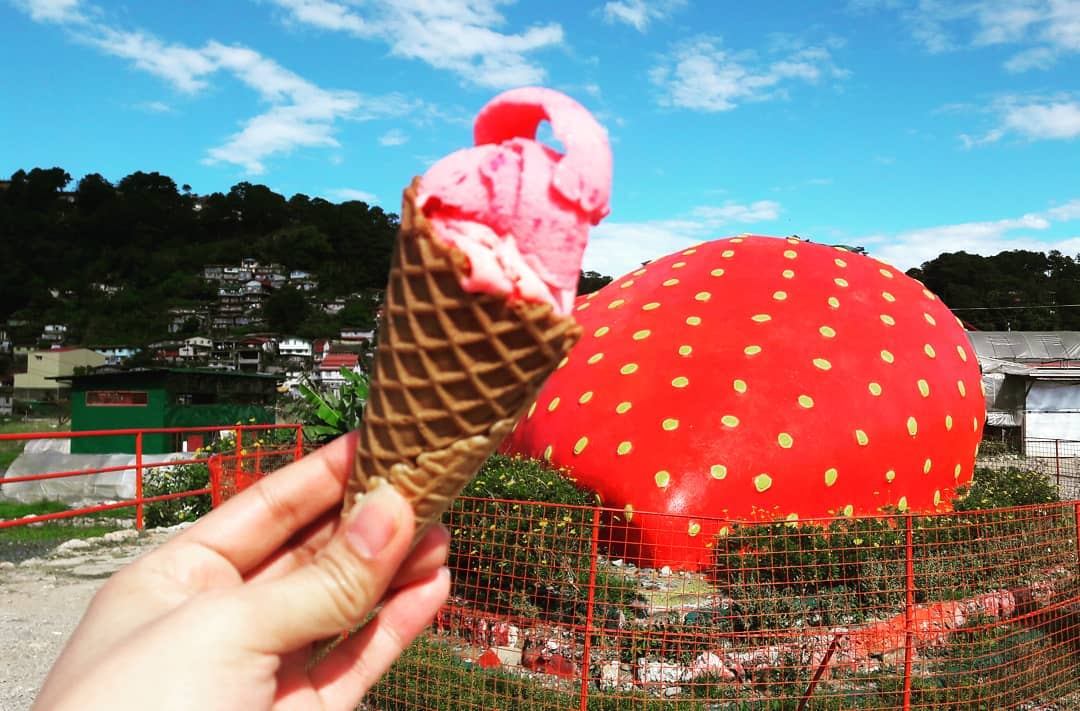 Image credit: @heddydacs
It's a fun group activity and a breeding ground for friendly competition. Once you're done, you can cool down and enjoy fresh strawberry ice cream near the entrance.
Address: Km. 5 Baguio-La Trinidad-Bontoc Rd, La Trinidad, Benguet 2601
Opening hours: 7am-7pm, Daily
Contact: 955 396 5499
---
– Aesthetic Baguio accommodations –
---
10. Kamiseta Hotel – French-inspired decor
---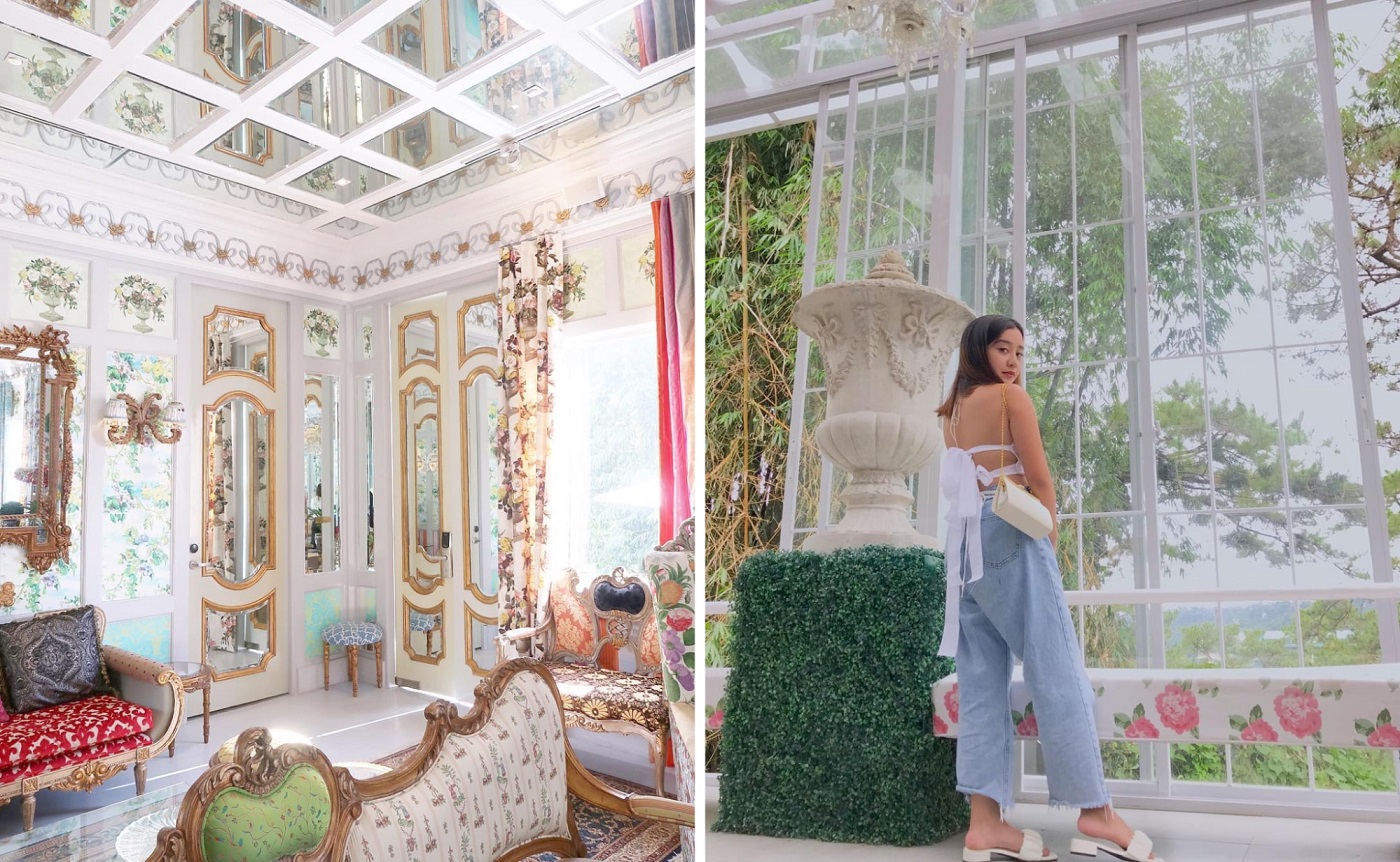 Image adapted from @karendaphne and @misharamirezz
Kamiseta Hotel is a magical place in the middle of Baguio City that transports visitors seeking Baguio photo spots to an avant-garde French-inspired country mansion. The interior feels like a fusion between 18th century Versailles meets Alice in Wonderland.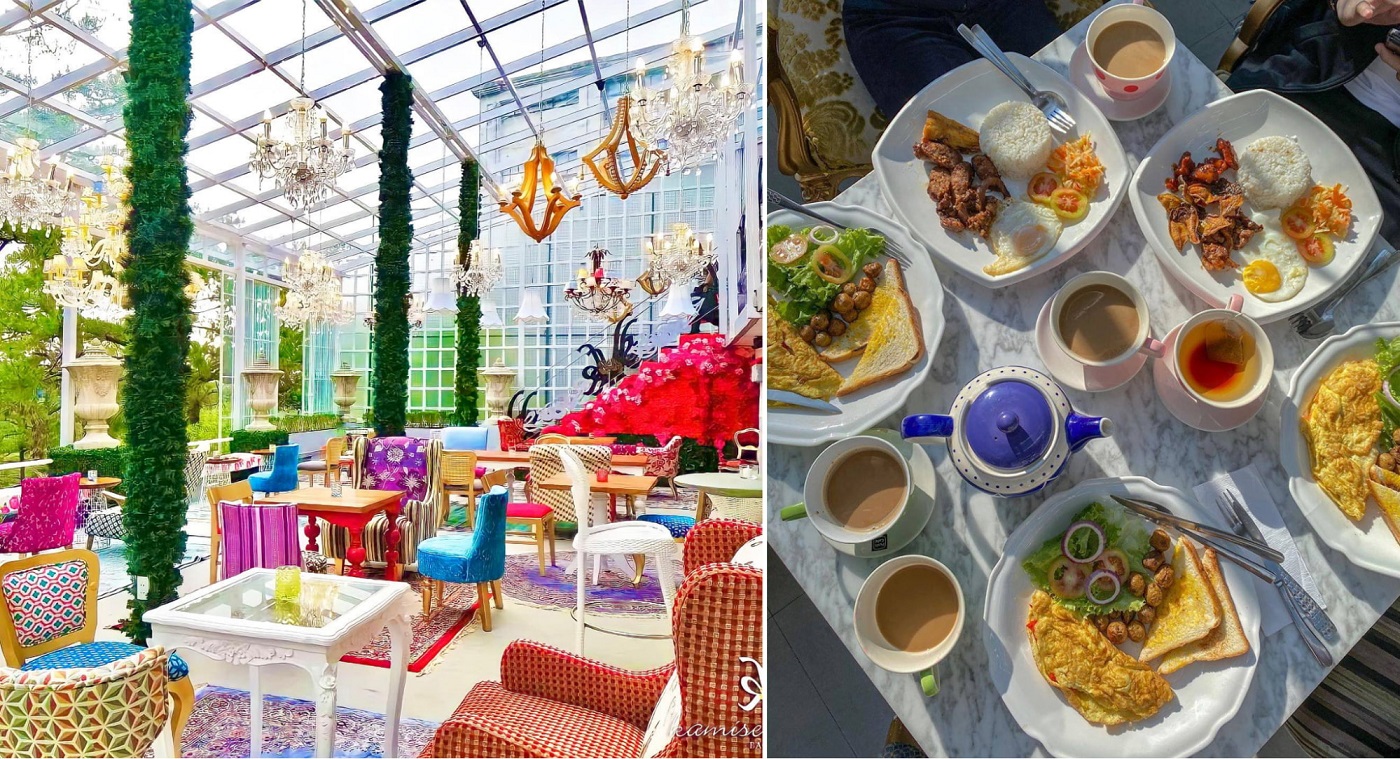 Image adapted from Kamiseta Hotel and Kamiseta Hotel
Rooms start at P3,777 (~USD67.80)/night but if you can't check in, you can still experience Kamiseta Hotel's quirky aesthetic by sitting down and having tea at their Vanilla Cafe – from P78 (~USD1.40) for teas and from P98 (~USD1.76) for coffees. They also offer full meals such as pasta and sandwiches and entrees, all from P349, (~USD6.26).
Address: #20 Villamor St., Brgy. Lualhati, Baguio City 2600
Telephone: 956 012 3327
Kamiseta Hotel's website | Facebook | Instagram
---
 11. The Country Place Baguio – rent your own country-style residence
---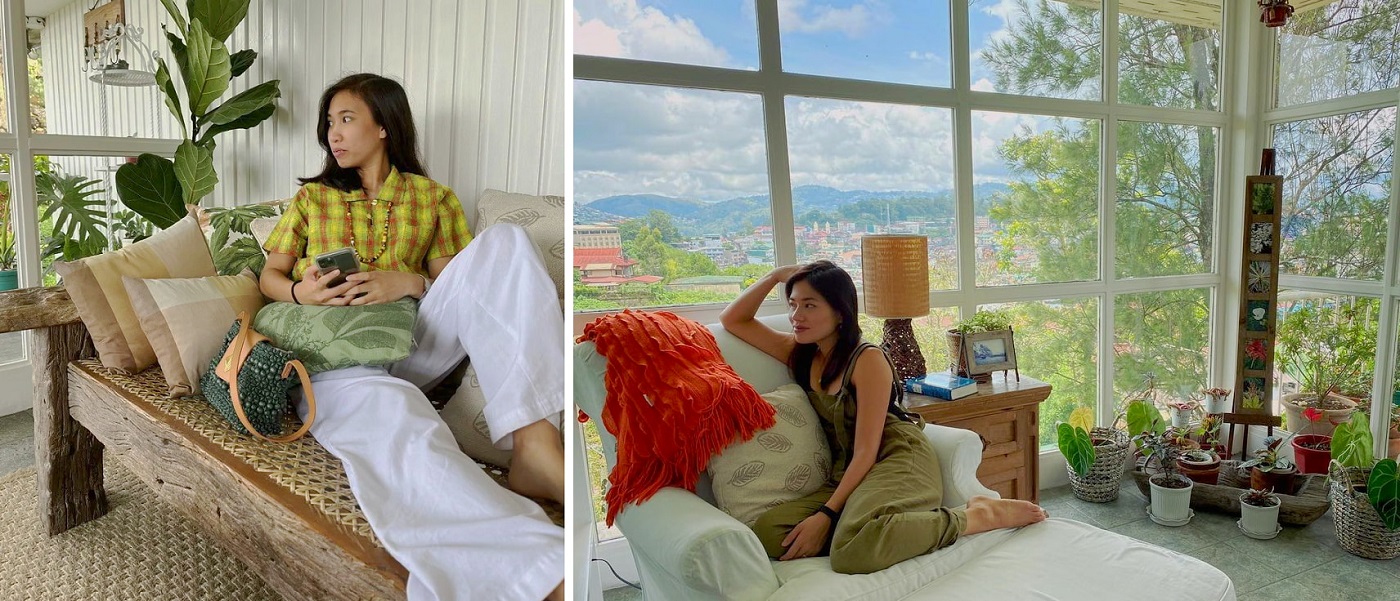 Image adapted from @yradorotheo and @camanglo
If you're looking for that minimalist, naturally-lit #aesthetic then you'd love The Country Place. Offering three serviced residences for visitors, The Country Place provides guests with homey feelings and comfort with an interior that's pleasing to the eye.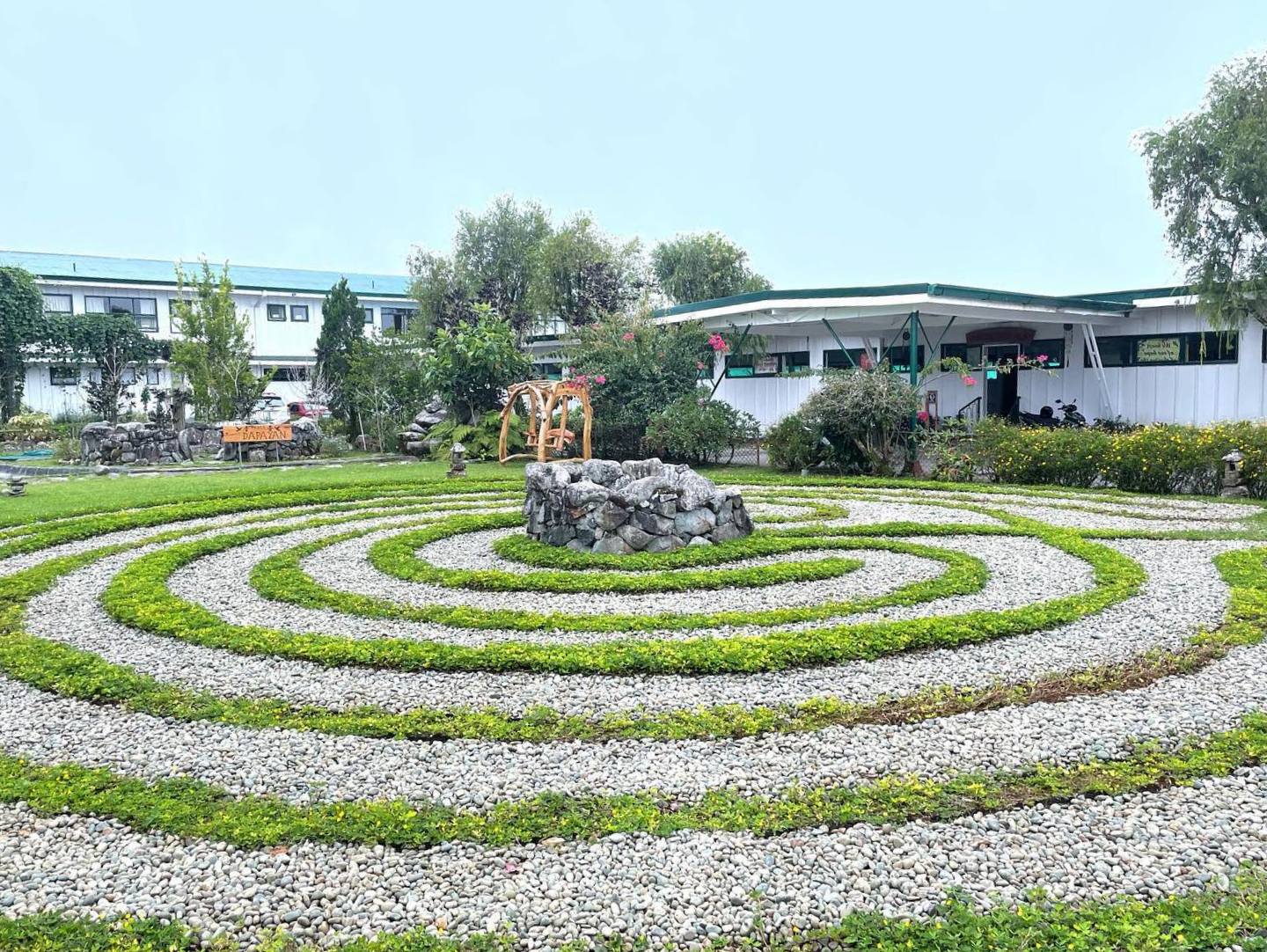 Image adapted from The Country Place Baguio
Choose one of their three-bedroom residences and bask in city views while being surrounded by nature. Since you'll be renting a whole residence, you can take as many photos as you want without having to compete with shutter-happy crowds.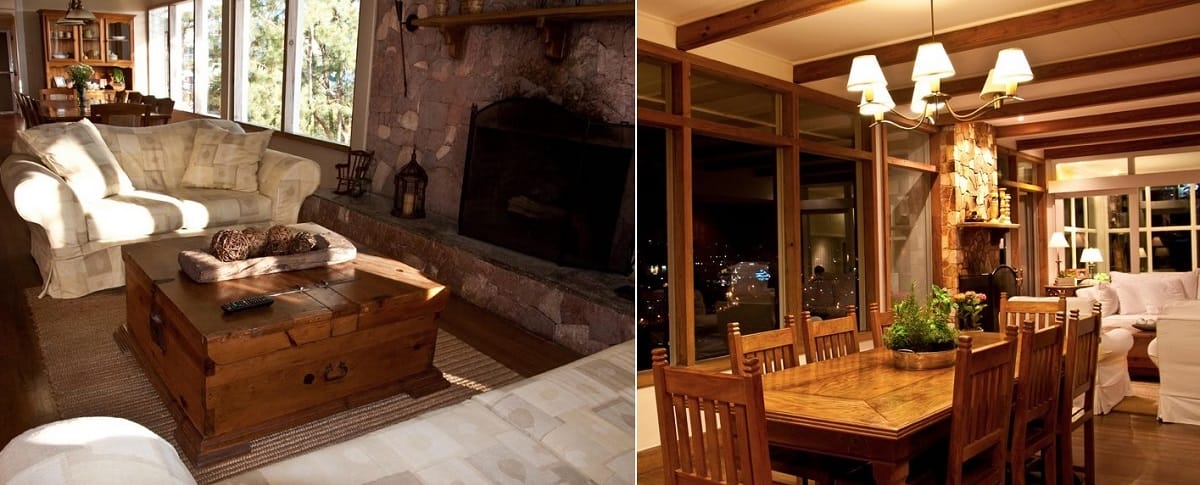 Residence 2 (left) and 3 (right).
Image adapted from The Country Place Baguio and The Country Place Baguio
Tip: Residences 2 and 3 are the most aesthetically pleasing Baguio photo spots out of all the residences offered. Services such as lighting the living room fireplace, garden bonfire, and even breakfast and dinner cooked on-site are available upon request.
Address: 20 Dominican Hill Rd, Baguio, 2600 Benguet
Contact: 917 852 8228 | The Country Place's website | Facebook | Instagram 
---
Baguio photo spots to see and things to do
---
Whether you're heading up to the summer capital of the Philippines during the hot summer months or during the end of the year to get a taste of winter time temperature, you'll find that there are a lot of beautiful Baguio photo spots to fill your days with.
Baguio is one of the most unique cities in the country after all and while it's fun to post Baguio photo spots on social media, don't forget to enjoy the city too.
---
Cover image adapted from: @znerreal and @princessmcrg
This article was updated by Xin Tian Koh in July 2022.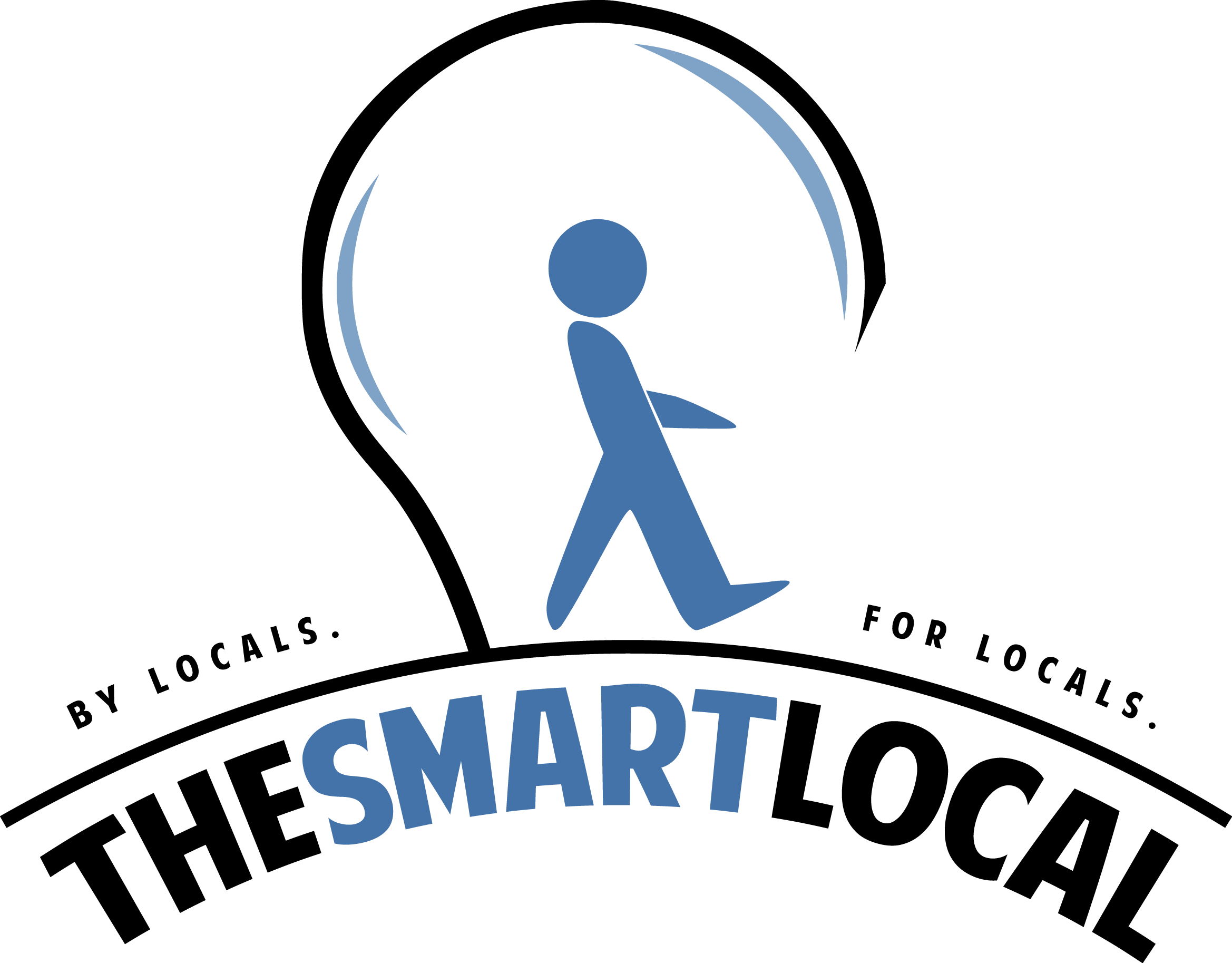 Drop us your email so you won't miss the latest news.