El Retiro – luxury ancestral home-turned-hotel
---
Ancestral homes are usually a part of our typical tours and we get to see what it's like inside. However, we're only allowed to look and are advised not to touch anything. It's rare when we're allowed to stay the night in one.
Go ahead and visit El Retiro in Baguio, where you can relax lavishly in an American-style ancestral home surrounded by nature in Baguio.
---
Preserved ancestral home
---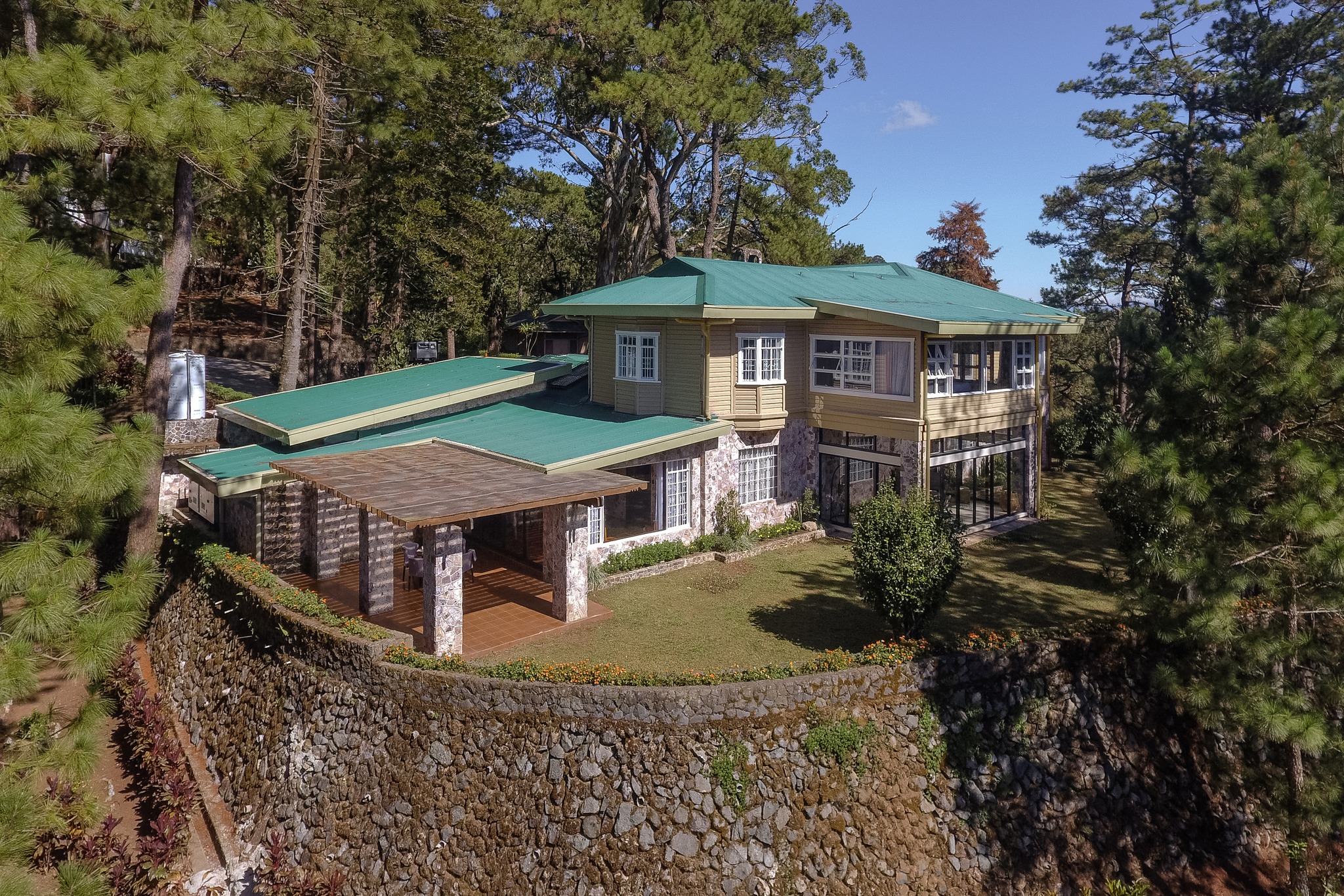 Image credit: El Retiro Baguio
The ancestral home maintained its American style and structures to showcase its historical influence over the years.
Along with it, its pine trees and plethora of greenery introduce a side of Baguio that people don't see often, including the oldest eucalyptus tree in the city.
---
Luxurious and modern interior
---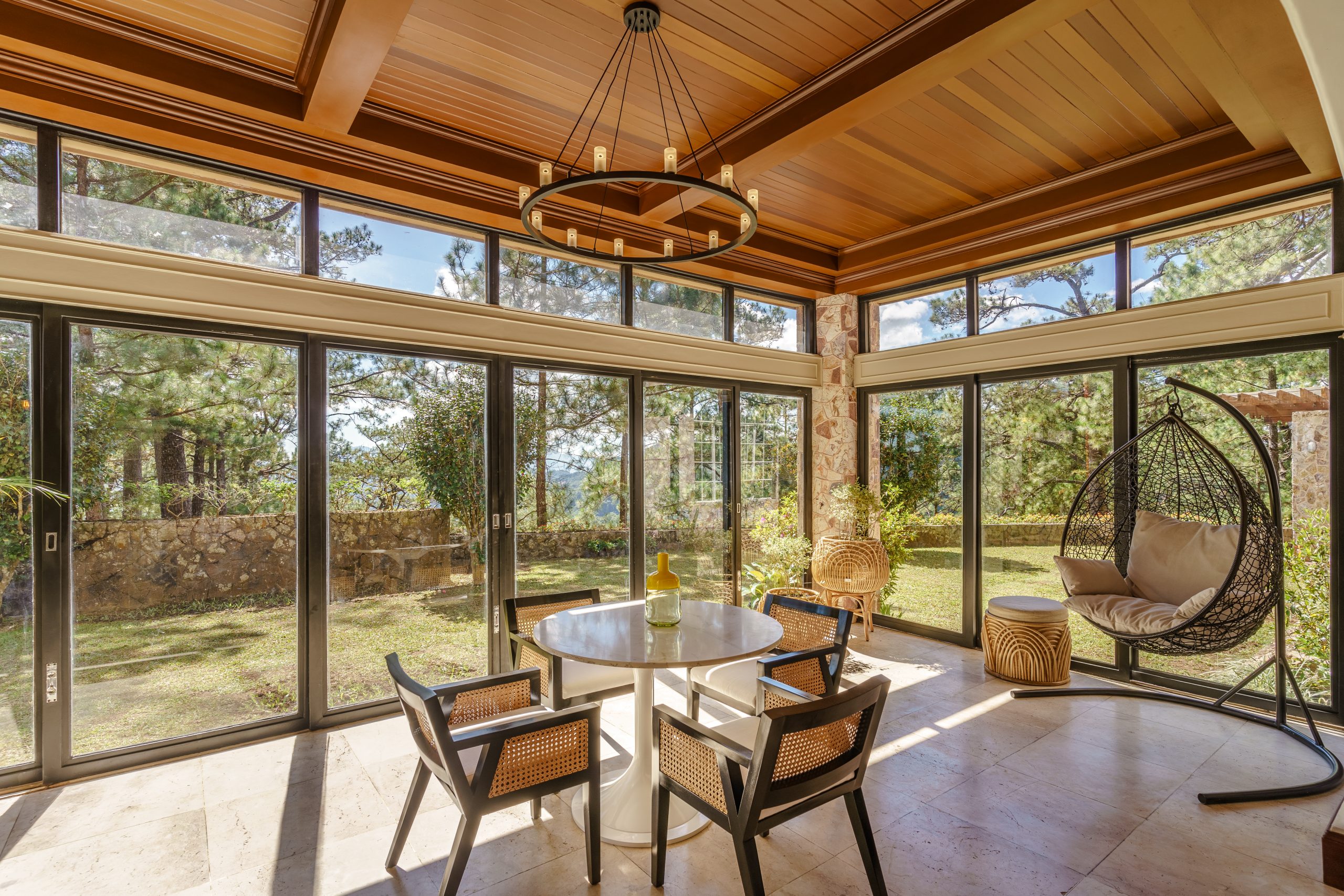 Image credit: elretirobaguio.com
Once inside, you'll see that the home has luxurious and modern setups from the ample space to the furniture and decorations.
Upon exploring the grounds, you'll see that the home has a lounge area perfect for taking in the sun while watching the garden through the floor-to-ceiling glass windows and sliding doors. Also, you can sit on the hanging chair either to take a photo or read a favorite book.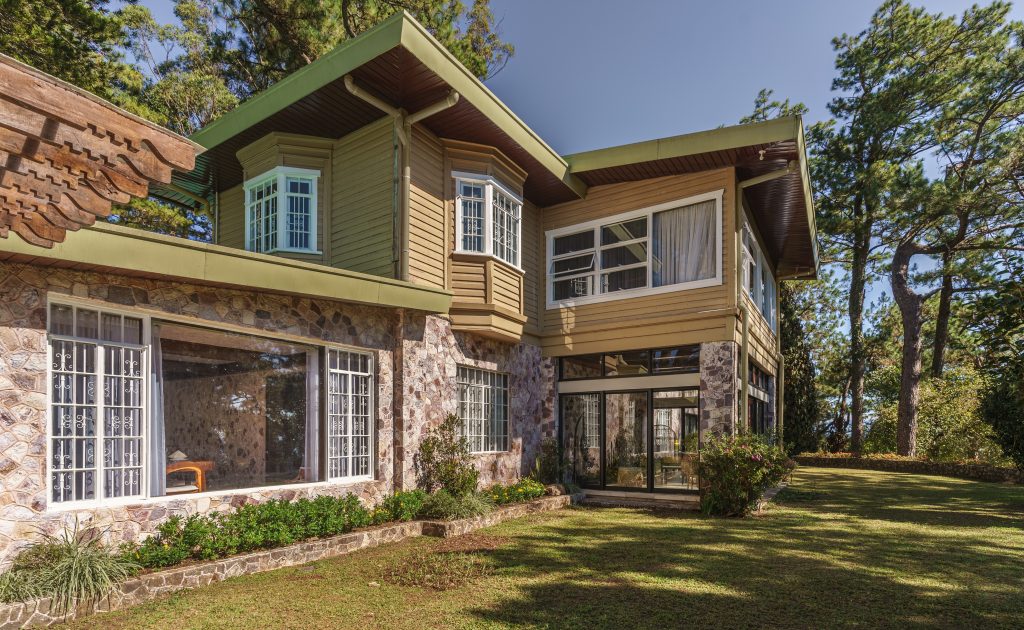 Image credit: elretirobaguio.com
You may also choose to dine al fresco and take in the fresh surroundings or simply go for a walk out in the sun.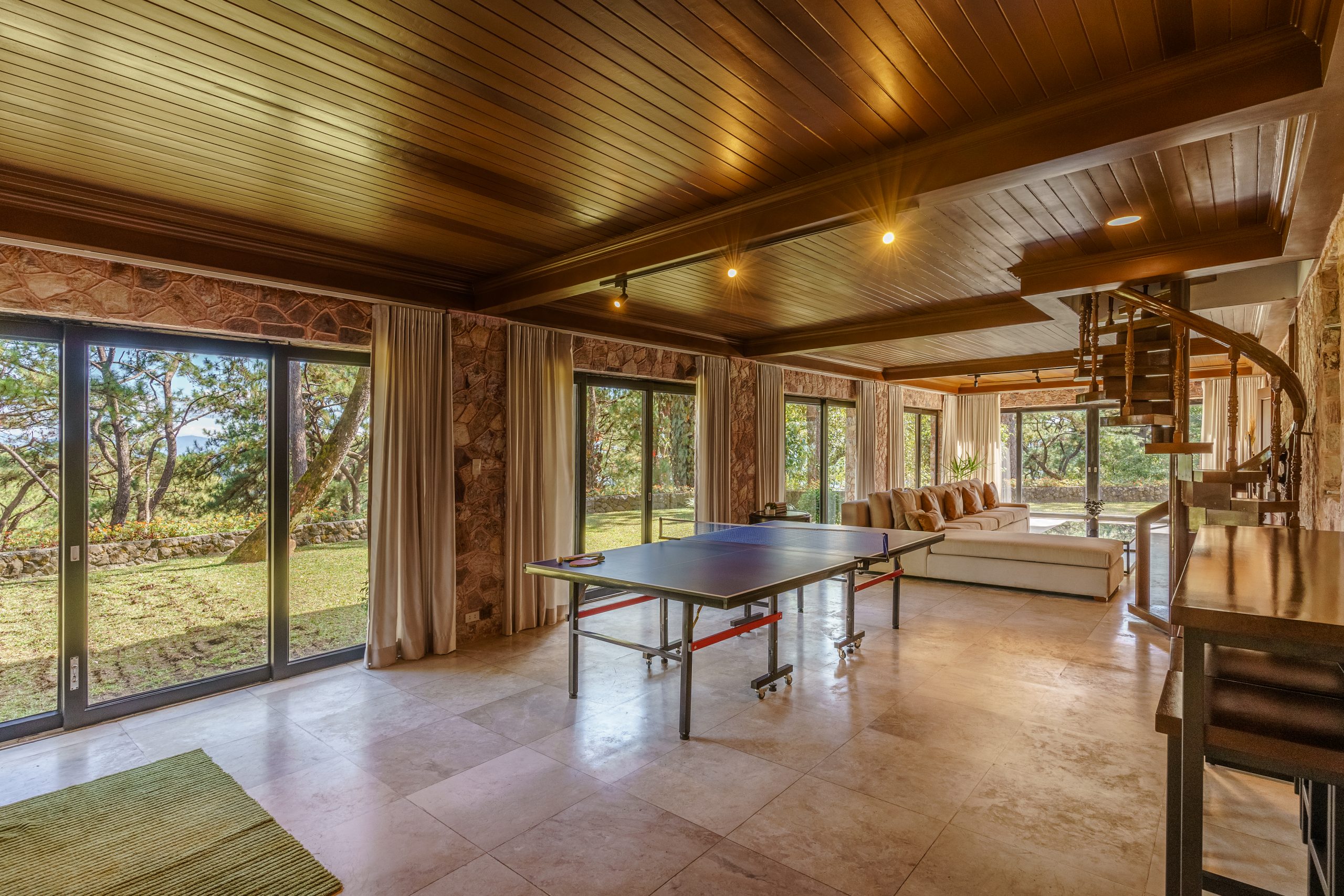 Image credit: elretirobaguio.com
What's more, take advantage of their spacious game room, where you can play table tennis with a friend or a family member or bring your own games such as Monopoly or Jenga.
---
Fit for large groups of people
---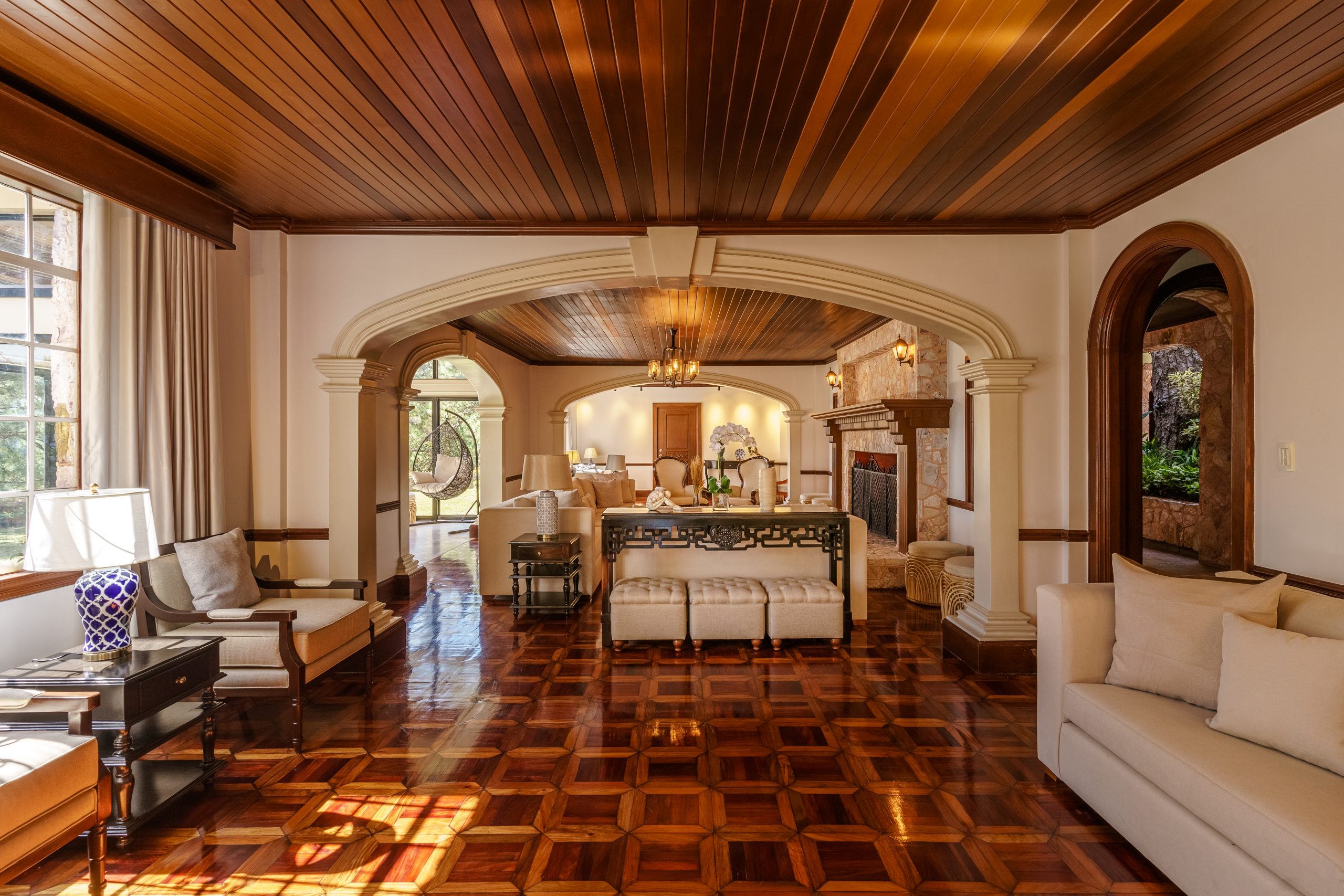 Image credit: elretirobaguio.com
Like most ancestral homes, this staycation spot can accommodate up to 20 guests for private gatherings, events, or even business conferences.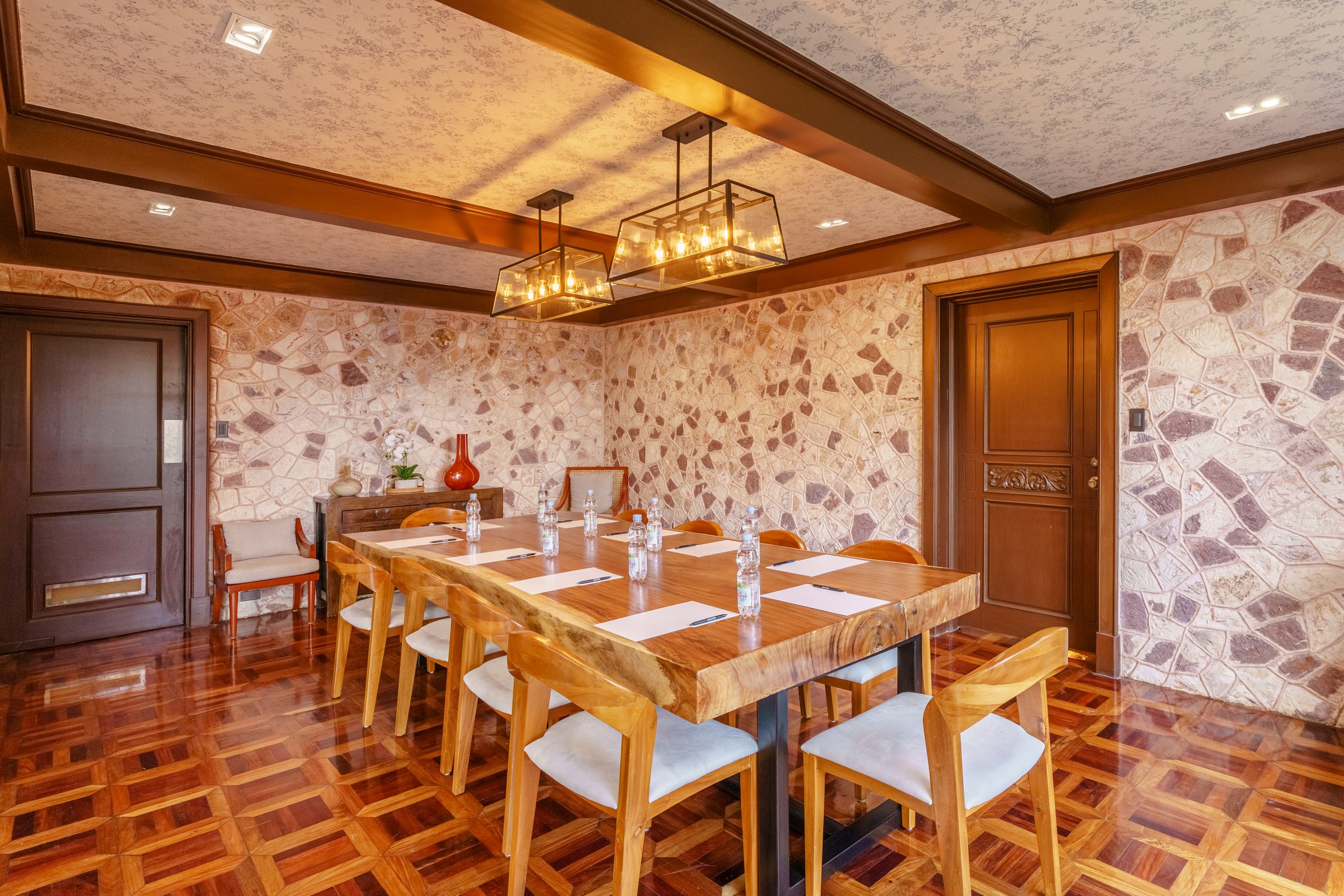 Image credit: elretirobaguio.com 
A conference room is available at the home for meeting arrangements or more formal gatherings.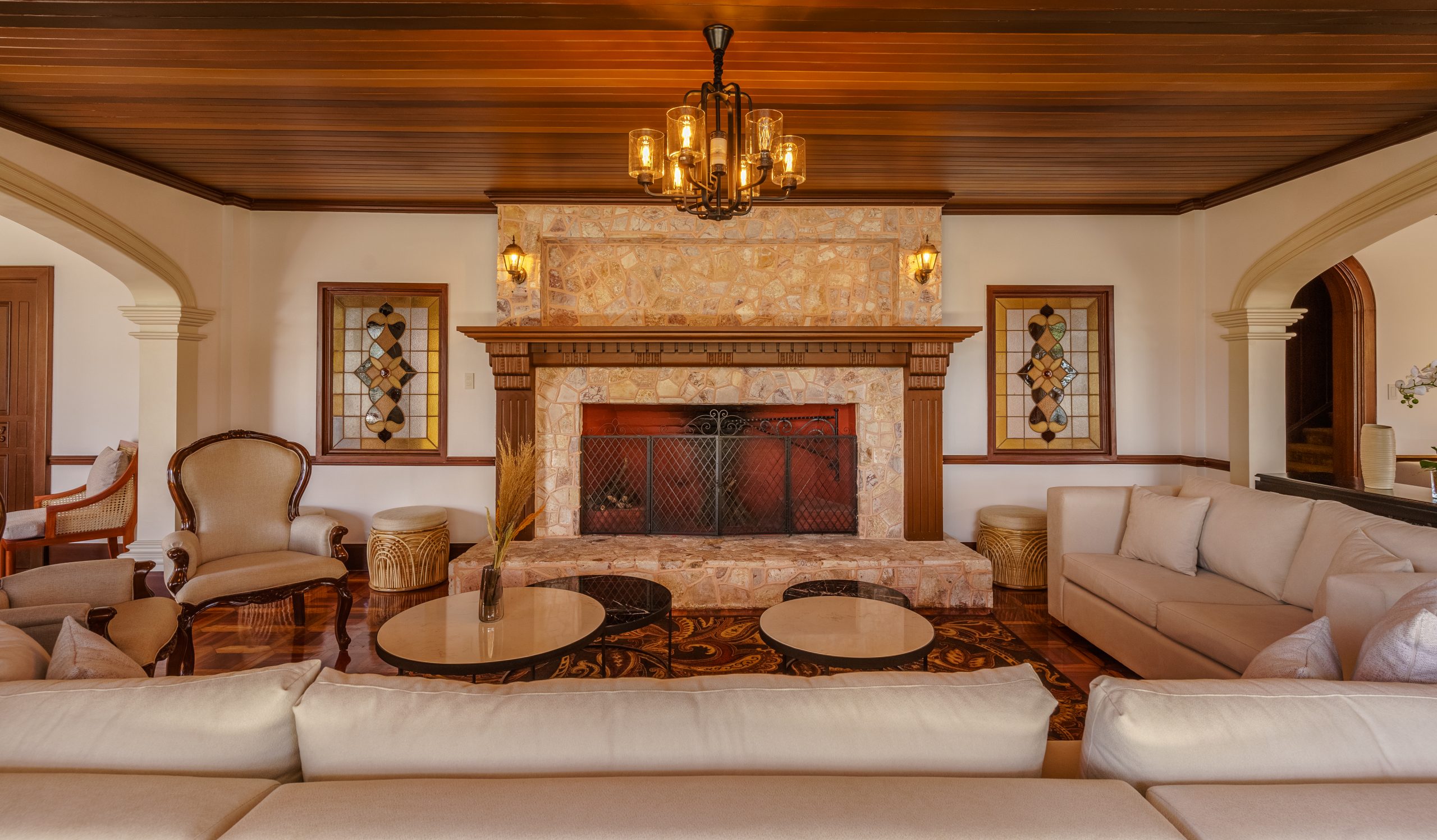 Image credit: elretirobaguio.com
You can also gather at the fireplace at night to wind down and leisurely talk or hang out amongst yourselves while enjoying the fire's warmth.

Image credit: elretirobaguio.com 
Alternatively, you can spend time in the bar room for cocktails and beverages to enjoy if you're having a celebration. Remember to drink responsibly as well.
With seven massive rooms and other amenities, the entire ancestral home is priced at P100,000 (~USD1,904.96) per night.
---
Things to do nearby
---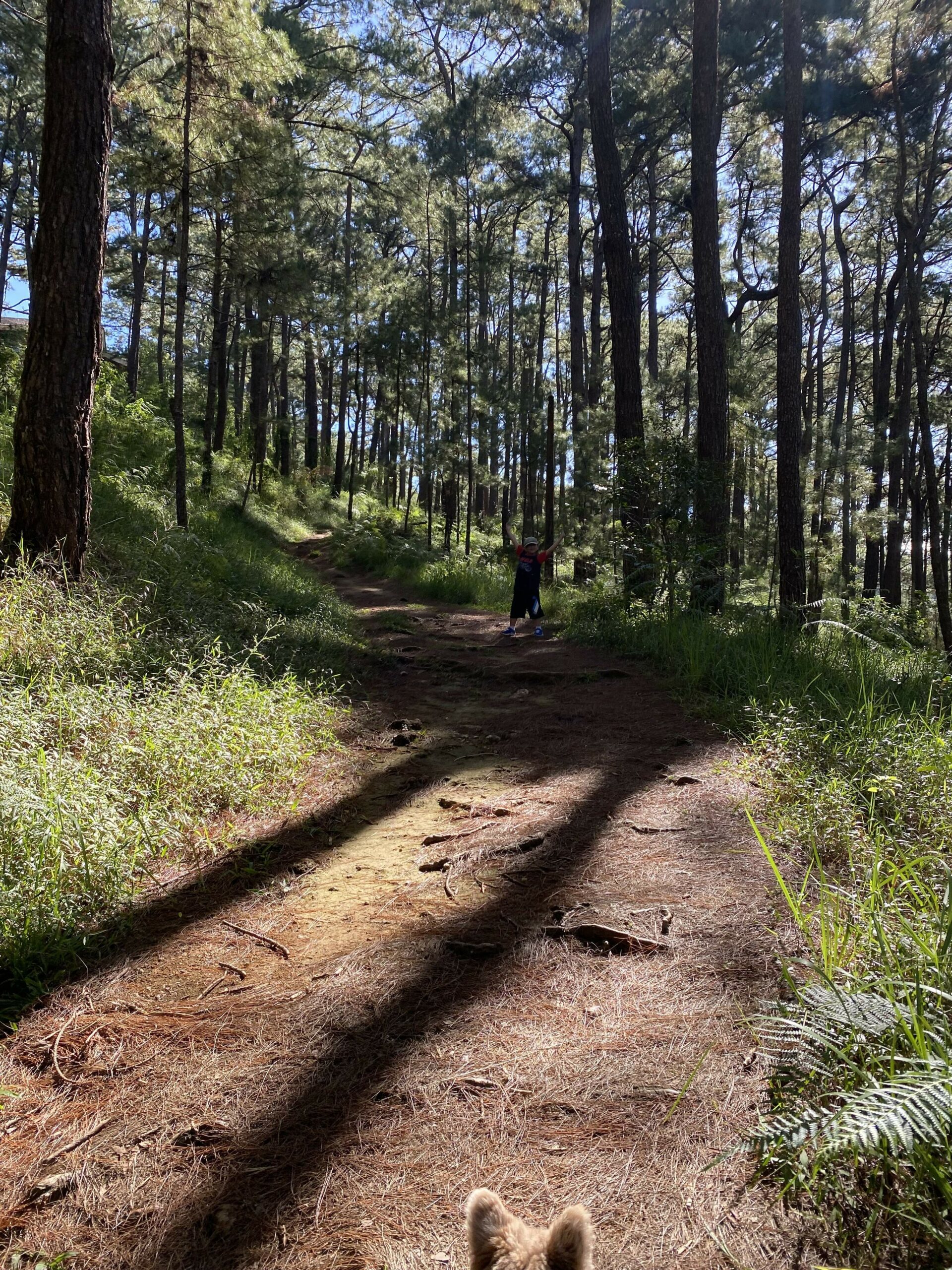 Image credit: khaye krianne
On a sunny day out, you can simply go to the Yellow Trail at Camp John Hay for a thrilling hike in the woods.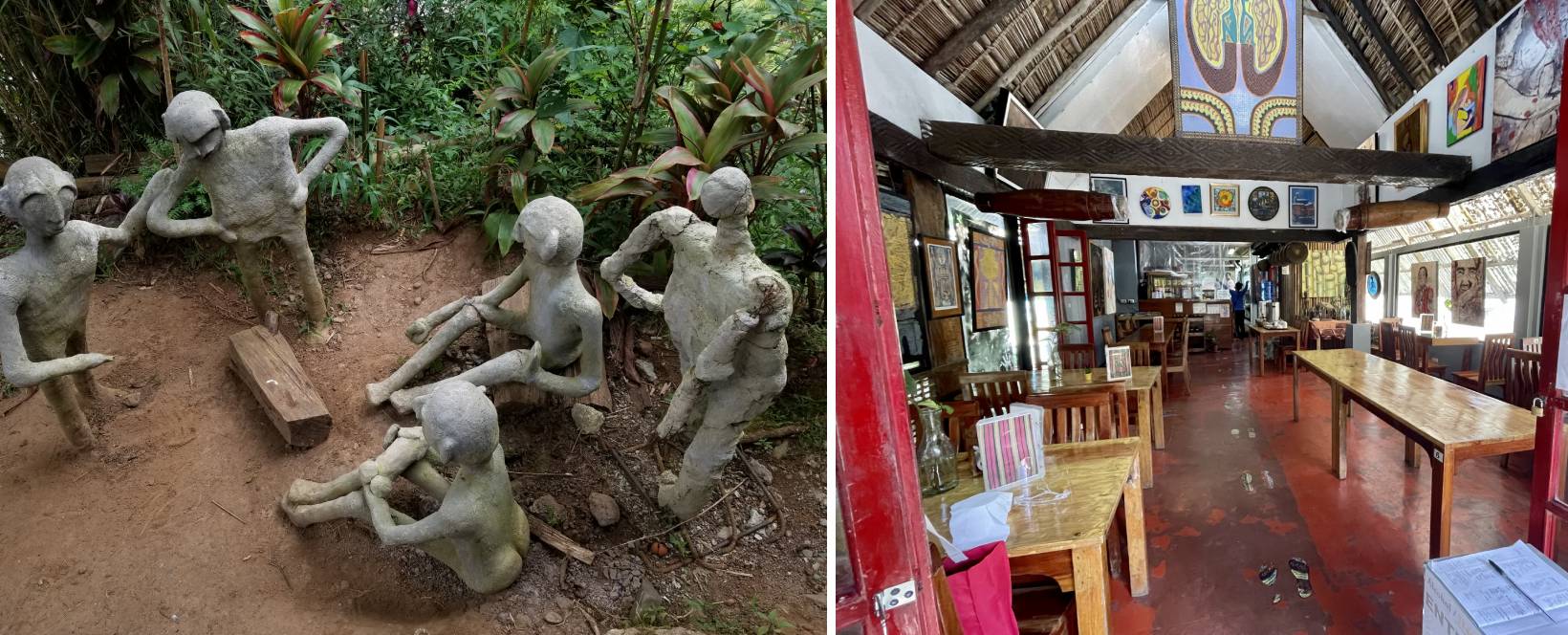 Image adapted from gerald parra and Art Tibaldo
For a more cultural experience, visit Tam-awan Village art center, where you can see different art forms, take photos with the Igorot, or take a shot at drawing your own artwork in their sketching area.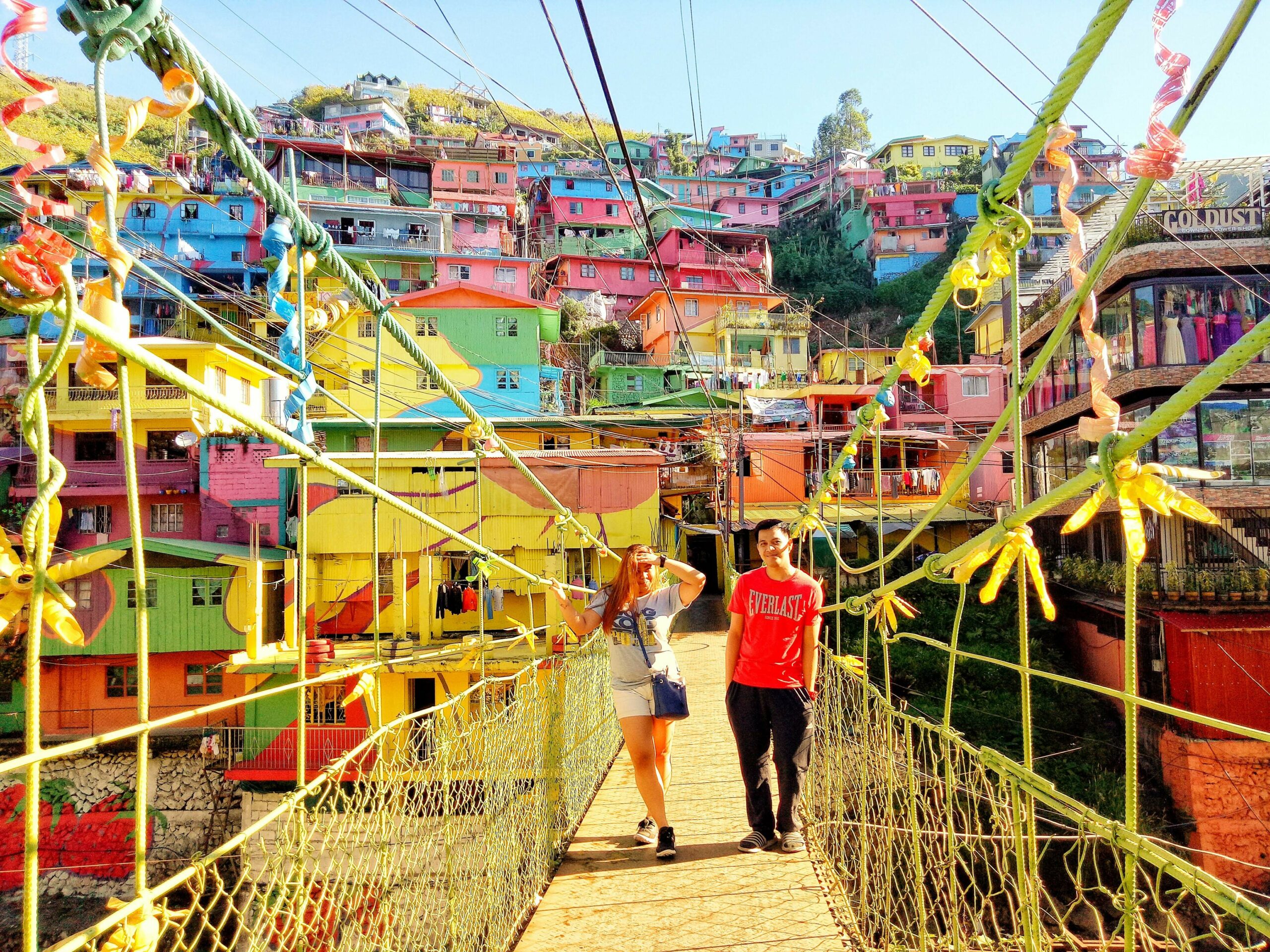 Image credit: Kris Bautista
Check out the Stobosa Valley of Colors if you want to go for something festive. You can take photos with the community artwork of the houses painted in bright colors that'll put a smile on your face.
---
El Retiro in Baguio
---
Head out to El Retiro in Baguio for relaxing luxuriously in an ancestral home in nature. Explore the grounds where you can play games, go on hikes, or take a day trip around Baguio.
Have fun!
Address: 20 Outlook Drive 2600 Baguio City, Benguet
Telephone: 0917 108 1429
Email: [email protected]
El Retiro's website | Facebook | Instagram
Also check out:
---
Cover image adapted from elretirobaguio.com and elretirobaguio.com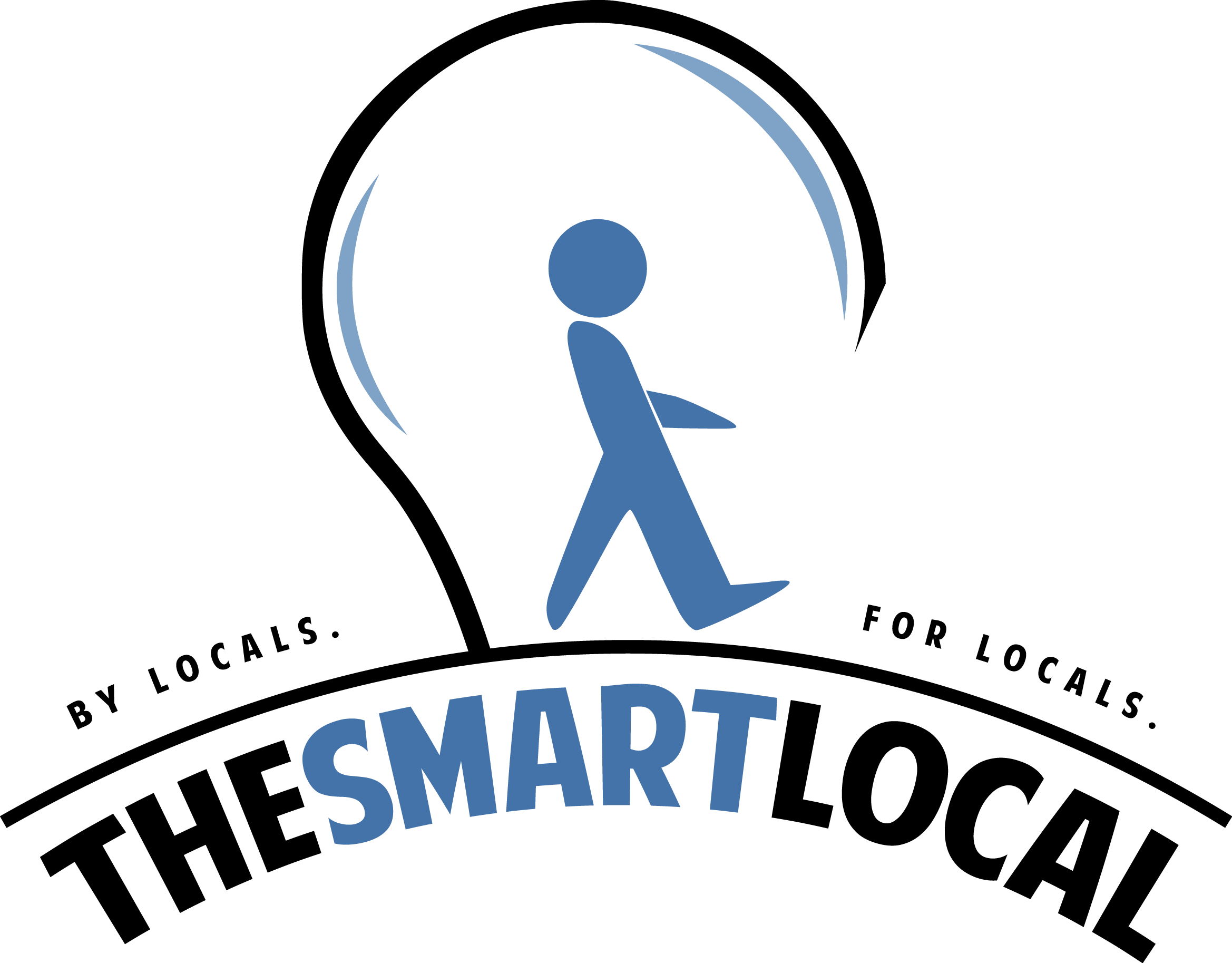 Drop us your email so you won't miss the latest news.