Filipino makes 7-layered coffee
---
The past few months have seen many food and drink experiments start from the kitchens of home cooks. From different-flavored pandesal to Pancit Canton recipes, Filipinos' culinary creativity is endless.
We've even found ways to amp up simple, everyday drinks, such as coffee. And it's time to retire those mixing bowls and whisks for your dalgona, because there's a new way to enjoy your daily cup of caffeine.
---
A hand-crafted 7-layered cup of coffee
---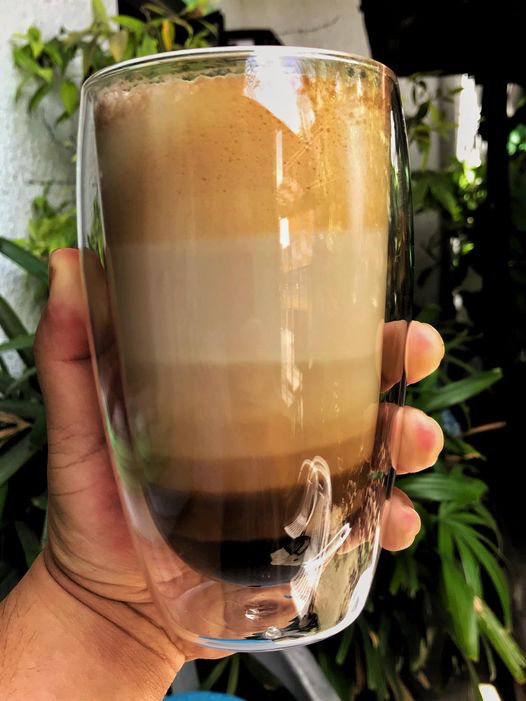 Image credit: Teerinz Pesquera
Despite being stuck at home because of COVID-19, many of us are still pretty busy. There's work to do, online classes to attend, and errands to run, so we sometimes need something to get ourselves going at the beginning of the day.
A popular choice for a boost of energy is a caffeine fix. From 3-in-1 to brewed, we all have preferred ways of having our coffee. And for Filipino Teerinz Pesquera, he likes his brew hand-crafted, with layers.
He even managed to get 7 different layers into a single cup of coffee. Though you canalmost feel the caffeine-induced palpitations this might cause through your screen, it makes for an aesthetically pleasing cup of joe.
---
How to make layered coffee
---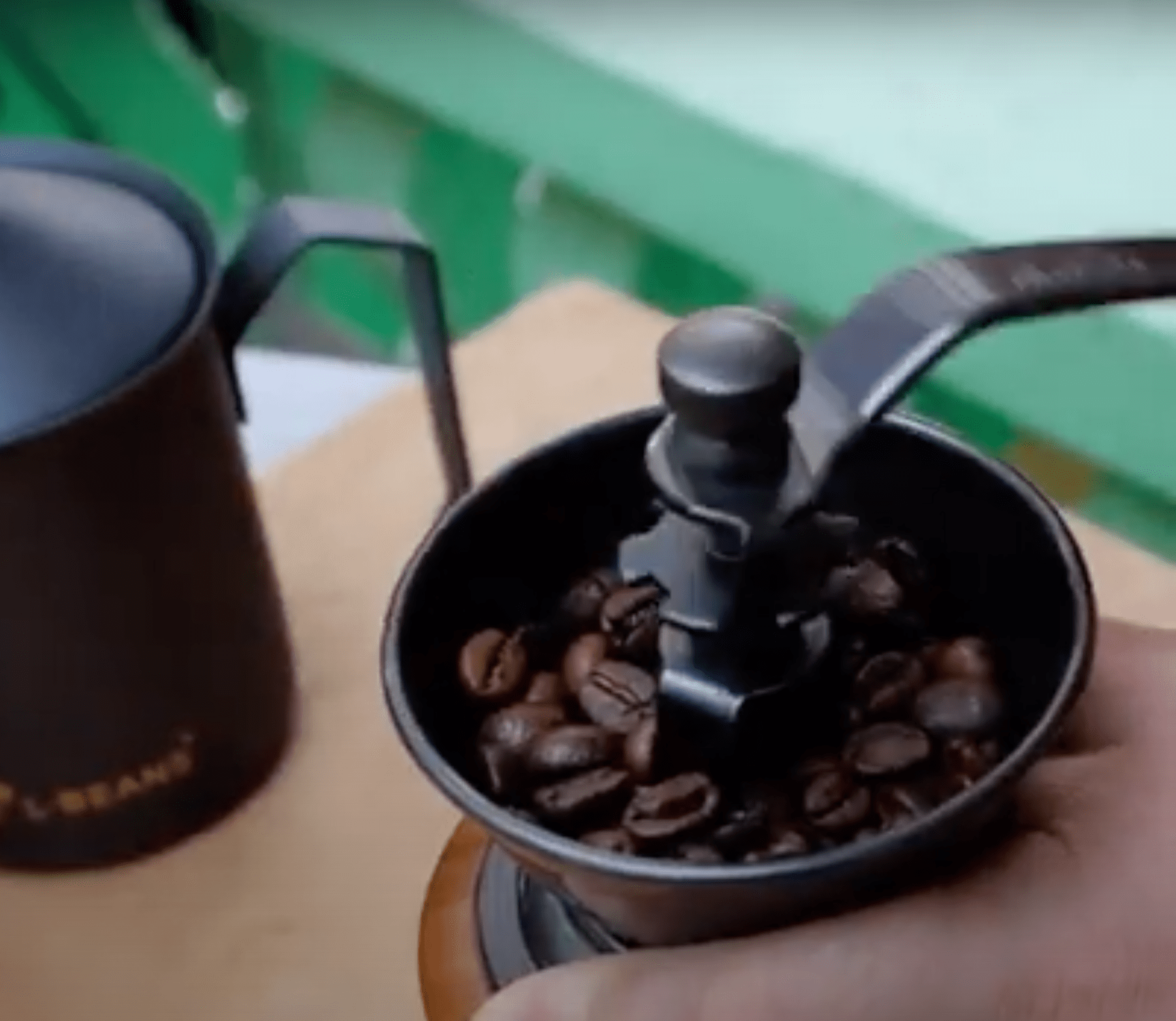 Image adapted from: What's Up With The P's 
While Pesquera made his 7-layered coffee by chance, we can try out this simple recipe for three-layered coffee from Food and hope we're as lucky as he was. If anything, a little flair to our morning drink that's usually single-colored won't hurt.
Ingredients
2 cups of milk 

3 tablespoons of instant espresso coffee powder, heaped

6 ounces of hot water
Directions
Heat the milk in the microwave or in a saucepan over medium-high heat, but don't let it boil.

In the meantime, mix your coffee powder with your hot water.

As soon as the milk is hot, pour it into a blender and blend on high for 40 seconds, or until the milk has a velvety foam.

Fill your glass 2/3 of the way with milk foam.

Then slowly pour hot espresso into the foam, either from the rim or using the back of a spoon.

After 1 minute the drink should divide into three layers.
Alternatively, if you're an aspiring coffee connoisseur with fancy coffee-making equipment and want to learn how to make caramel macchiato and cafe mocha, you can follow Pesquera's Youtube tutorial on his channel, What's Up With The P's. In this video, he grinds his own beans and prepares his espresso himself, and even has a frother for his milk.
Video credit: What's Up With The P's
---
The coveted double-walled glass
---
Image adapted from: What's Up With The P's
Aside from the 7-layered coffee that caught people's attention, Pesquera's post also went viral because of his double-walled glass that perfectly showed off his beautiful cup of coffee.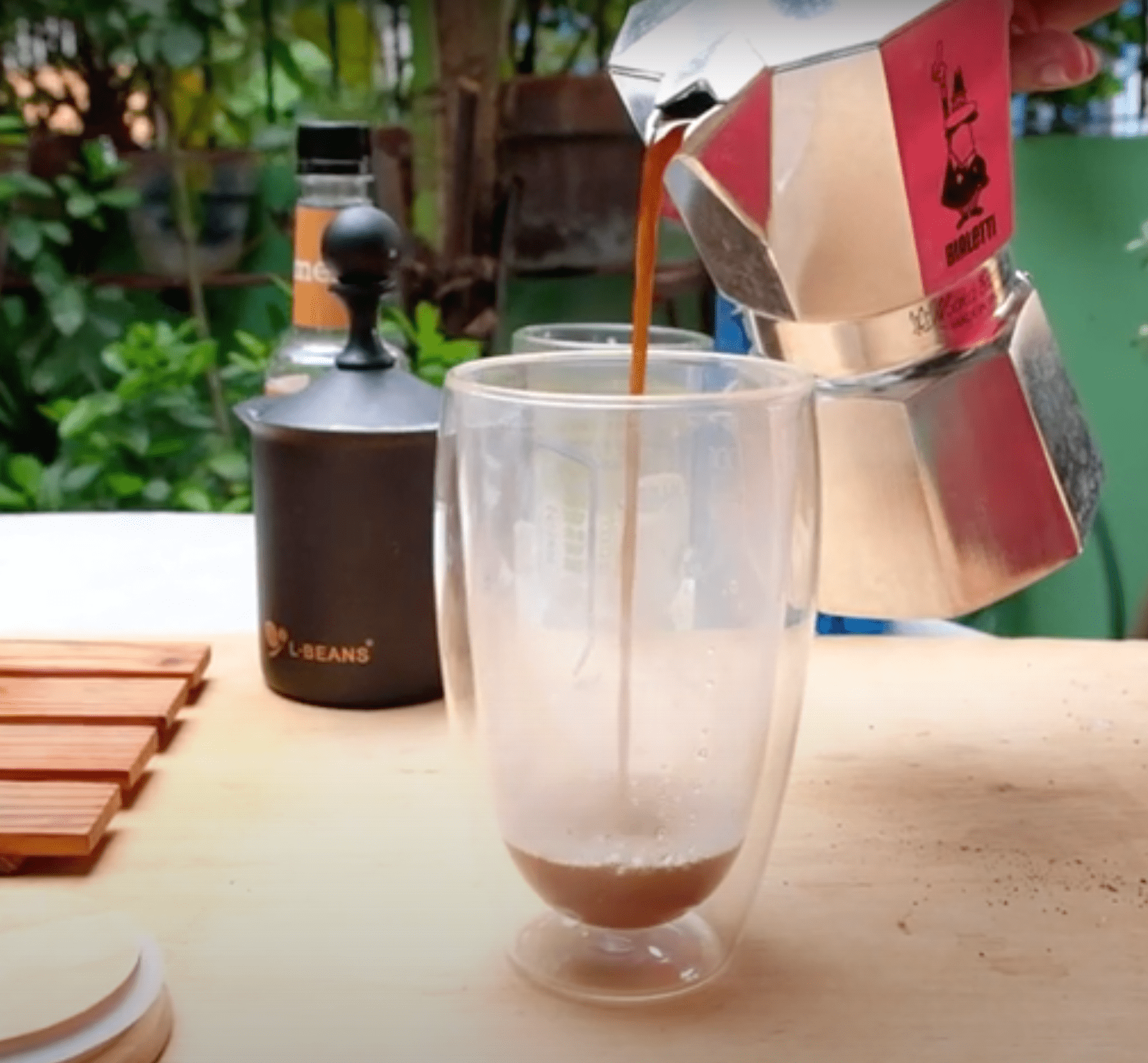 Image adapted from: What's Up With The P's 
Netizens in the comments were quick to find links to where you can purchase these glasses that cost from P299 to P399 (~USD6.10-8.15) depending on the size, so that you can make your own pretty glasses of coffee.
---
Have your coffee fix without leaving home
---
While going out for your usual coffee runs is still risky these days, you can save money over the long run by trying different ways of making your own coffee at home. Whether it's with this recipe or another, you might just discover your inner barista.
Also check out:
---
Cover image adapted from: Teerinz Pesquera and What's Up With The P's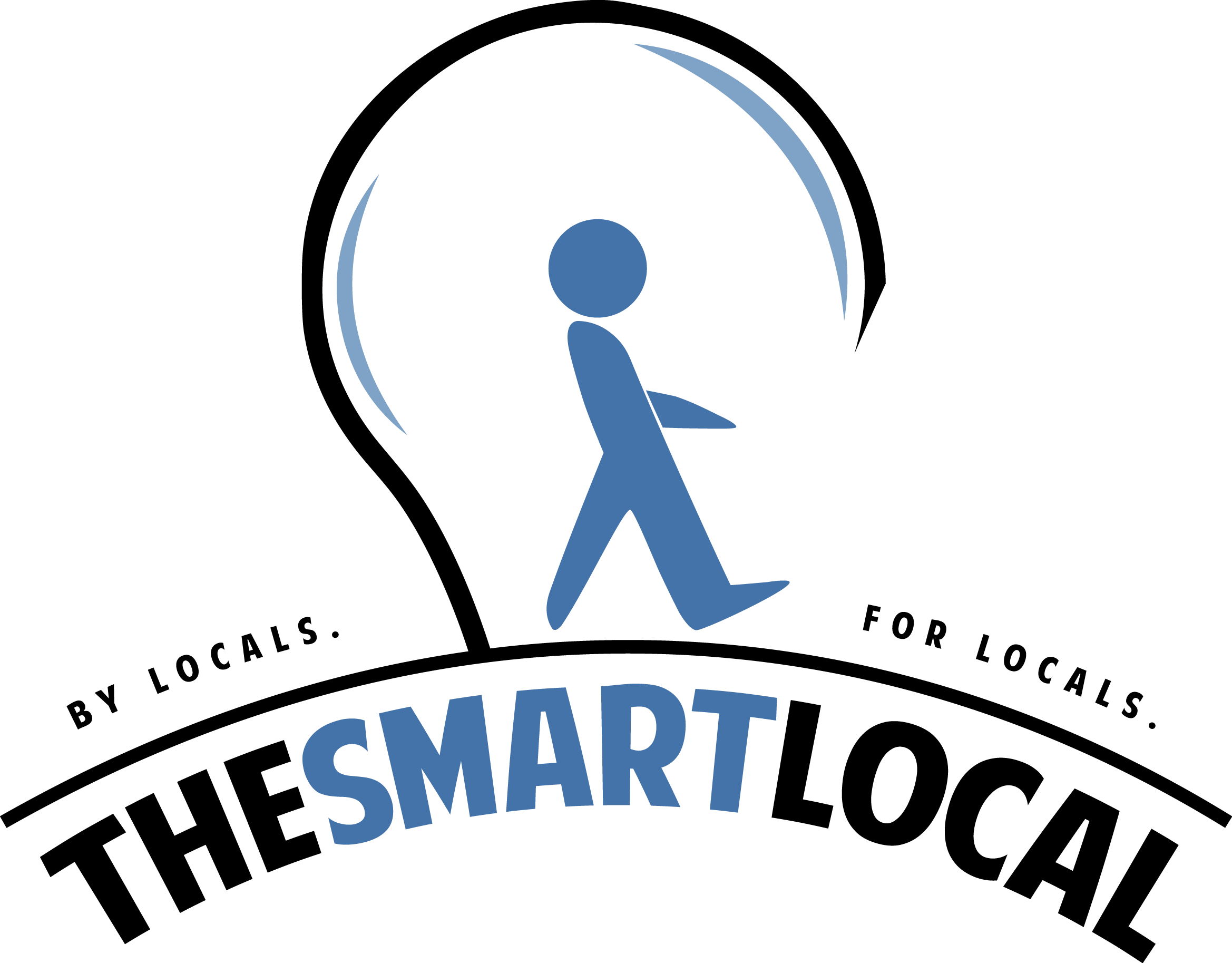 Drop us your email so you won't miss the latest news.