Filipina Youtuber makes ube dalgona
---
With plenty of time on our hands while stuck at home, a lot of us have finally gotten around to discovering new hobbies. For some, the kitchen has become their new favorite place. Instagram has been filled with back-to-back Stories of people cooking their first dish, or coming up with their own recipes. 
And since Dalgona coffee is the must-try trend at the moment – a cup of milk topped with a mix of instant coffee, sugar, and water, whipped until foamy – it's only a matter of time before Filipinos jump on the bandwagon. Filipina Youtuber Bellabelike is way ahead of us, putting a Filipino twist on the beverage by using ube or purple yam instead of coffee.
---
A dalgona that can be enjoyed by all ages
---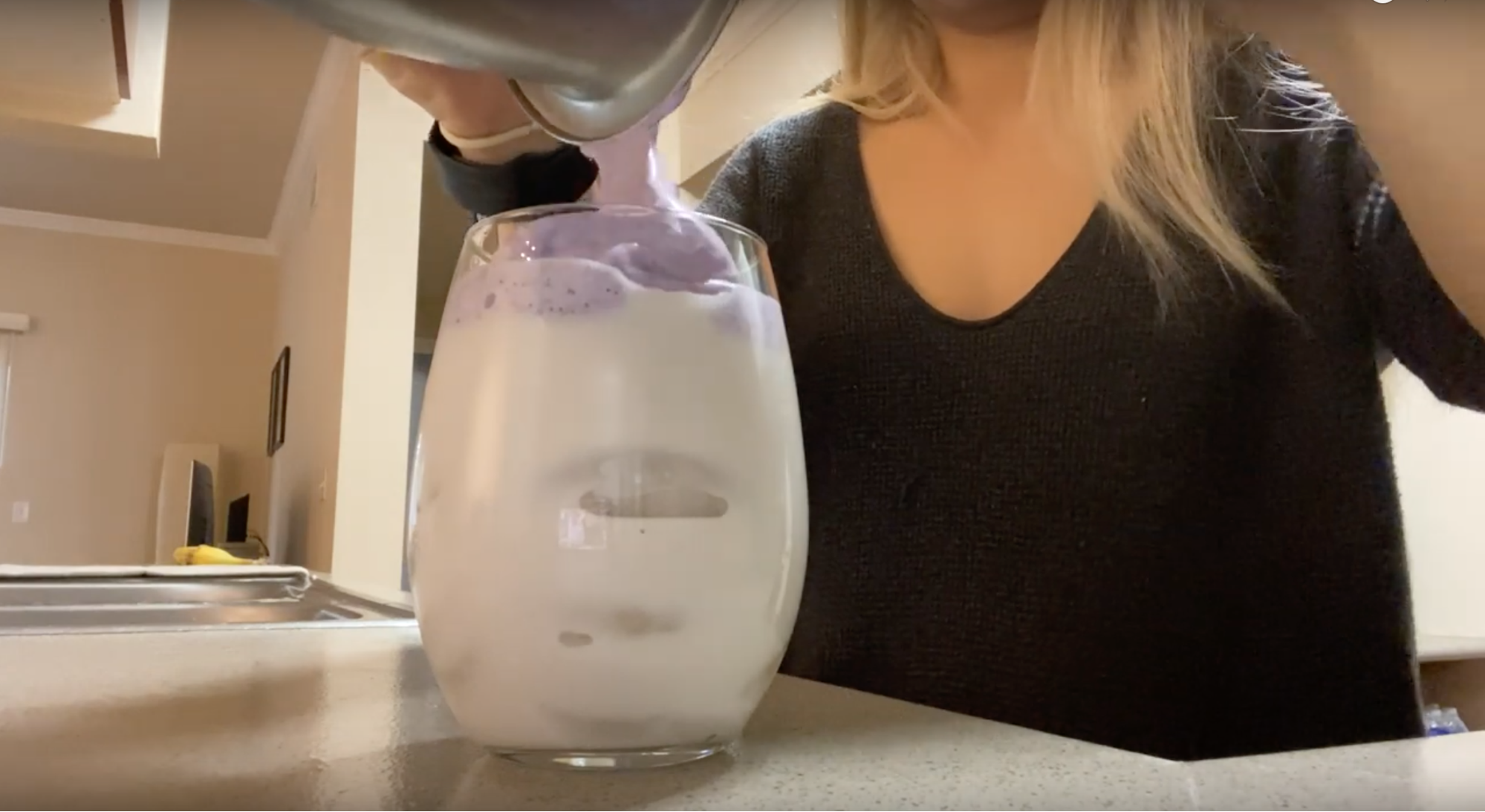 Image credit: Bellabelike
Just like many Filipinos, Isabella, better known as Bellabelike on Youtube, loves her ube. The purple root crop is a mainstay in a lot of our dishes and desserts, which is why it makes sense that Isabella decided to put it in her dalgona.
Switching out the usual instant coffee in the dalgona recipe with ube powder and extract, Isabella not only made the drink more IG-worthy, with its purple hue, she made it suitable for kids and non-coffee drinkers too.
---
How to make ube dalgona
---
Ube dalgona is made the same way as the usual dalgona. The recipe Isabella suggests is as follows:
Ingredients
¼ cup sugar

¼ cup hot water

2 large egg whites

2 tablespoons of ube powder
1 teaspoon ube extract

Your choice of milk
Directions
Step 1: Put the sugar in the hot water and mix until the sugar has dissolved.
Step 2: In a separate bowl, whip the egg whites with a whisk, mixer, or fork until frothy.
Step 3: Pour the sugar and water mixture into the egg whites.
Step 4: Add in the ube powder and ube extract. Mix well.
Step 5: Top a glass of milk with the mixture.
---
Other unique dalgona flavors
---
Aside from the ube dalgona, Filipinos have also done other unique variations of the trend.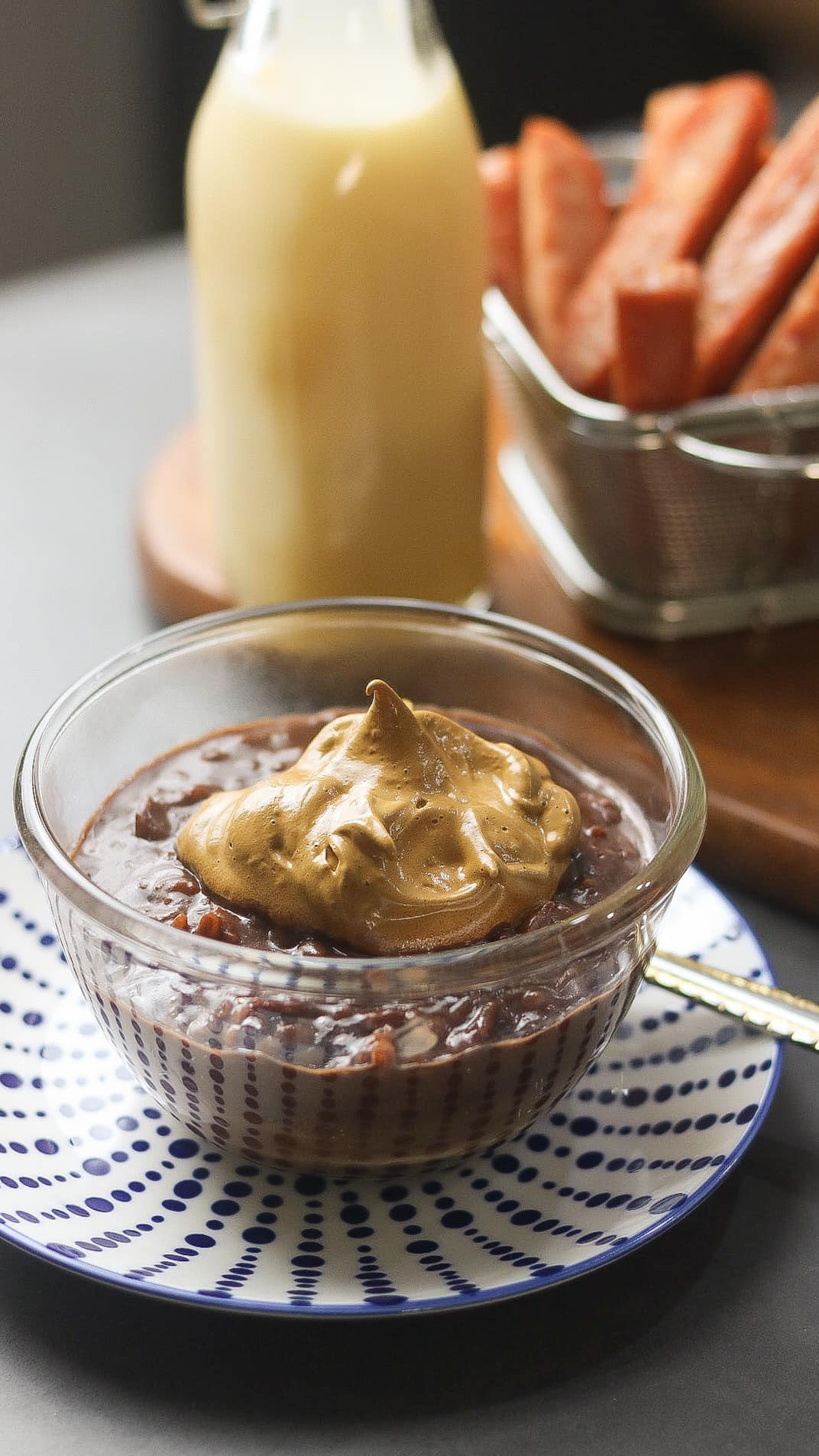 Image credit: Foodgrammer.ph
This dalgona variation is the oddest of the bunch so far. The dalgona coffee mixture is put on top of a bowl of champorado (chocolate porridge), with Spam fries on the side – to make it a full Filipino breakfast spread.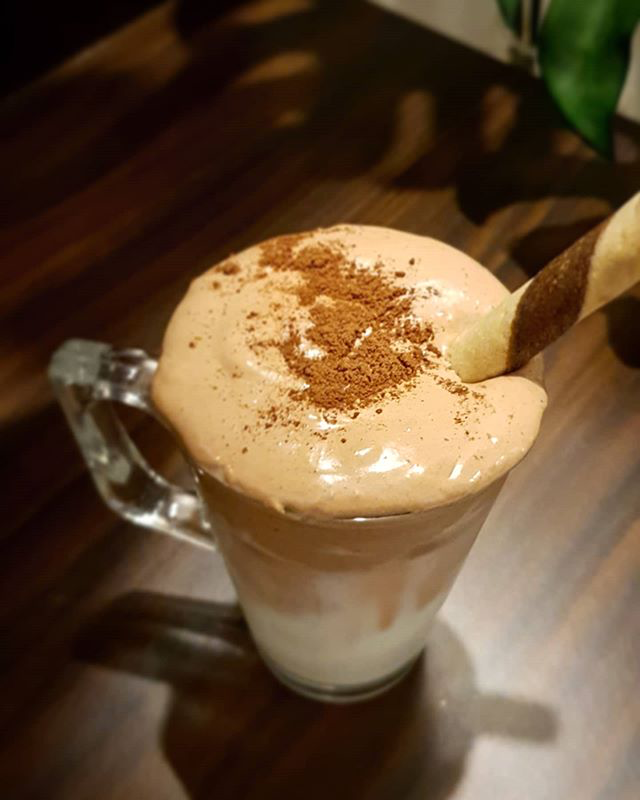 Image credit: @valyngodiva
Milo dalgona has also become a hit for being another kid-friendly version of the beverage. The recipe swops out the coffee for Milo, every Filipino kid's favorite chocolate milk. You can even put in your favorite Stick-O flavor, just to bring you back the taste of childhood even further.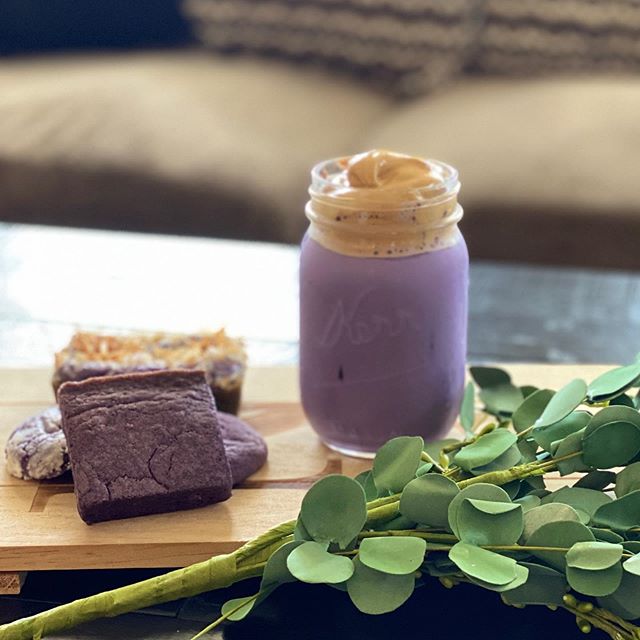 Image credit: @allthingsubedesserts
If you want to drink ube dalgona but still want your caffeine fix, try out another version which uses the original dalgona coffee recipe, but substituting the plain milk with ube milk instead!
---
Time to improve your cooking skills
---
By staying at home during this pandemic, you're already helping out a lot by not exposing yourself to the COVID-19 virus and spreading it around. But if you want to be even more productive, now's the perfect time to discover a new hobby – improving your skills in the kitchen included. You might just come out of this as a chef or barista!
Also check out:
---
Cover image adapted from: Bellabelike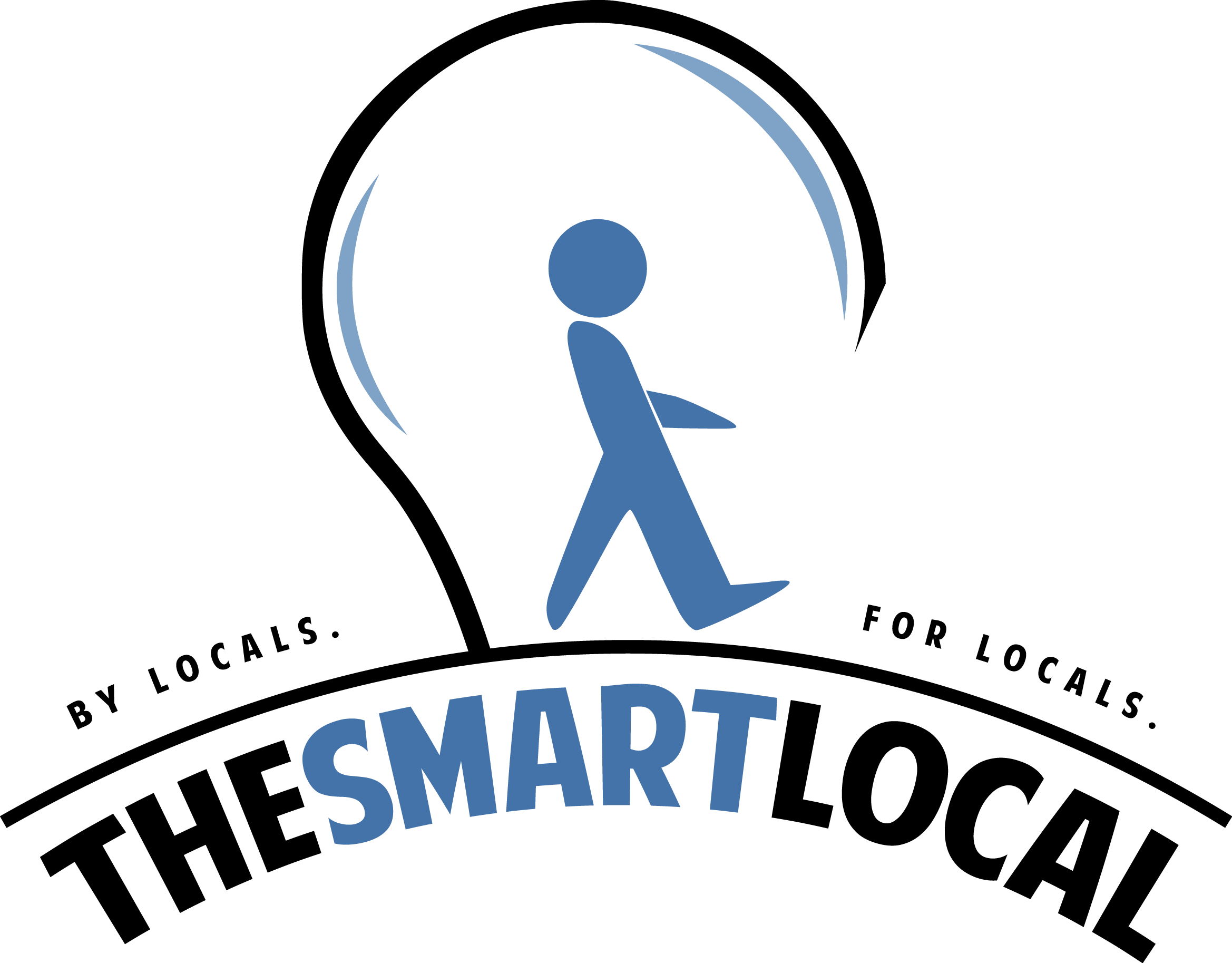 Drop us your email so you won't miss the latest news.