Trese ads on highways appear to be spray-painted and destroyed
---
Trese will be showing on Netflix soon, and to hype this significant milestone for the Philippine comic industry, Netflix created Trese billboard ads that appear to be vandalized and destroyed by evil spirits.
These billboards with character Alexandra Trese's portrait were spray-painted with the sentence "Siyudad namin ito! (This is our city!)" in red, while an ad in landscape mode was marked with a big X symbol along with the same sentence.
---
Netflix shared photos of the 'vandalized' billboards on their Facebook page
---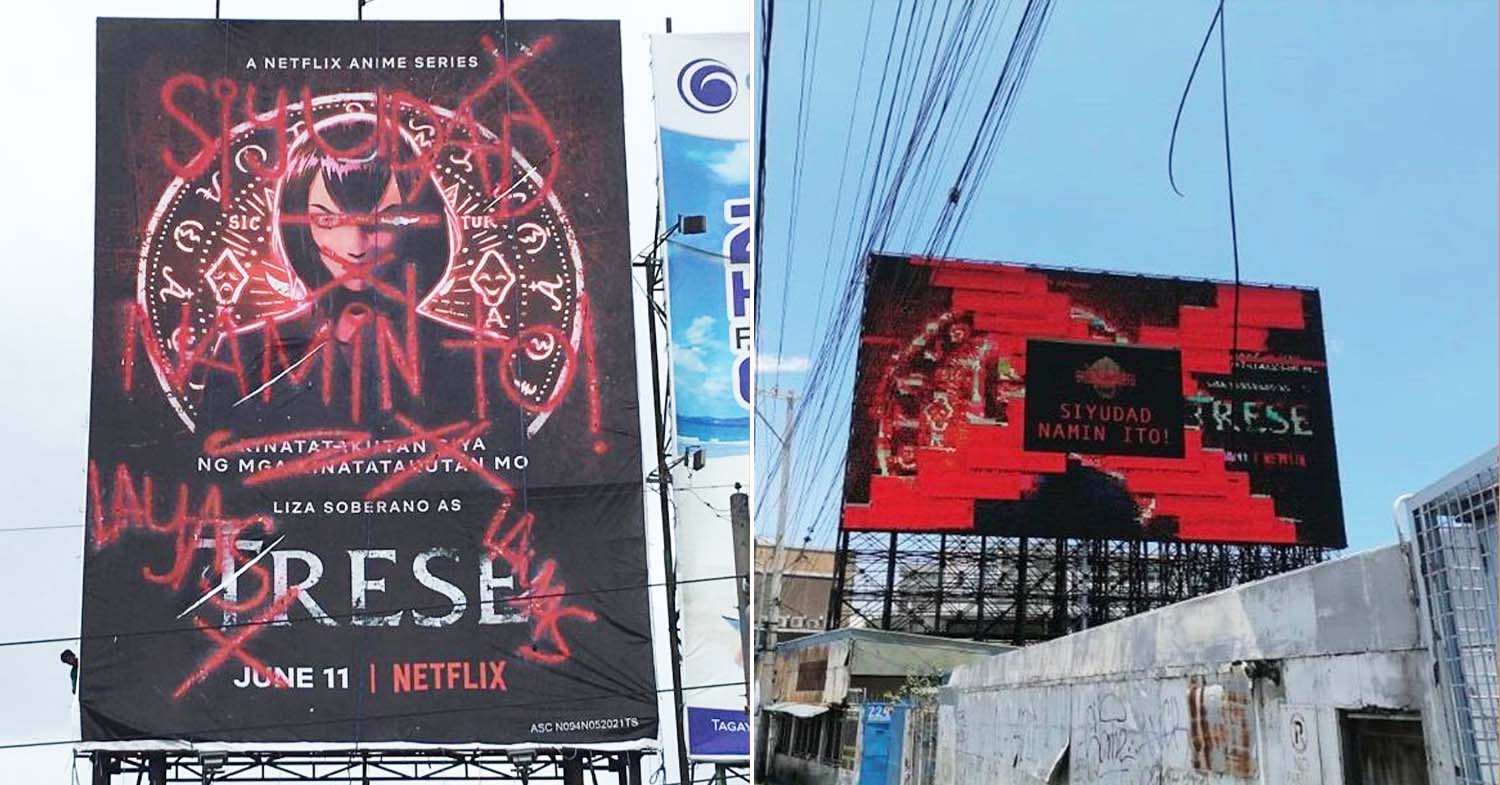 Image adapted from: Netflix
In a Facebook post on 6th June, Netflix wrote "What kind of monster would do this??? If you see something, say something – we're going to find out who did this" with the photos of the "vandalized" ads.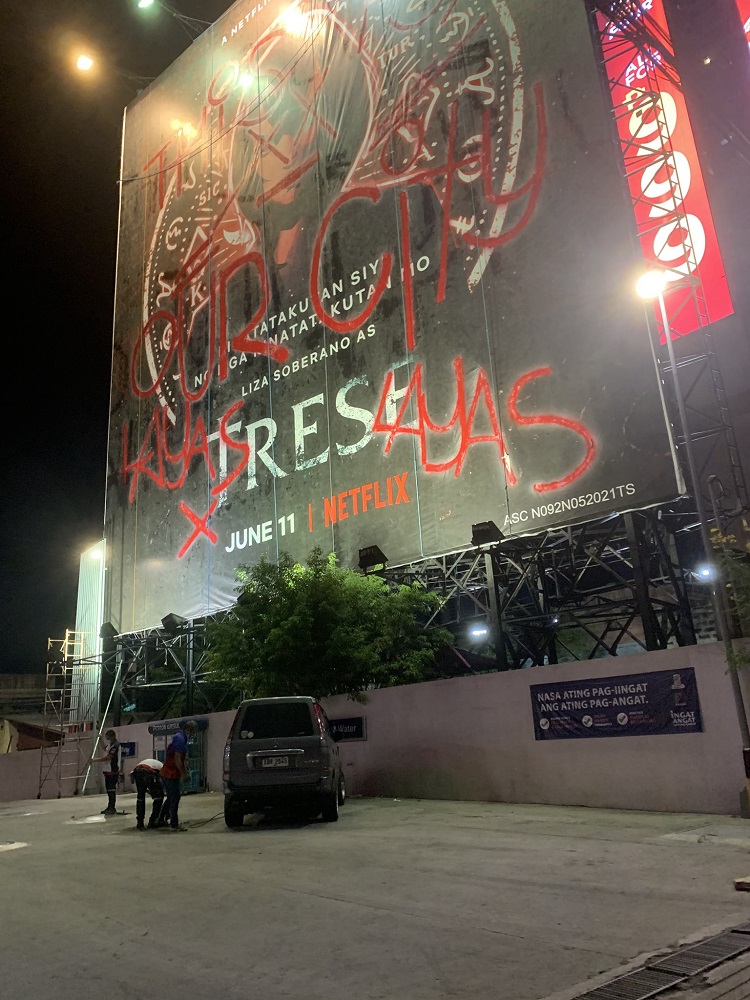 A seemingly vandalized billboard appeared more eerie by night
Image credit: Netflix
The post quickly went viral, with netizens commenting about the Netflix team's marketing creativity.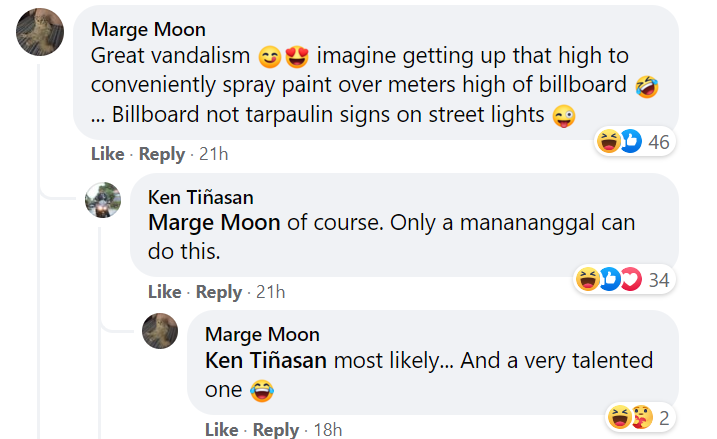 Image credit: Marge Moon
Netizen Marge Moon even commented "Great [vandalism]. Imagine getting up that high to conveniently spray paint over a [meters-high] billboard," they said.
---
There's also a wall-painting ad seemingly destroyed by evil creatures
---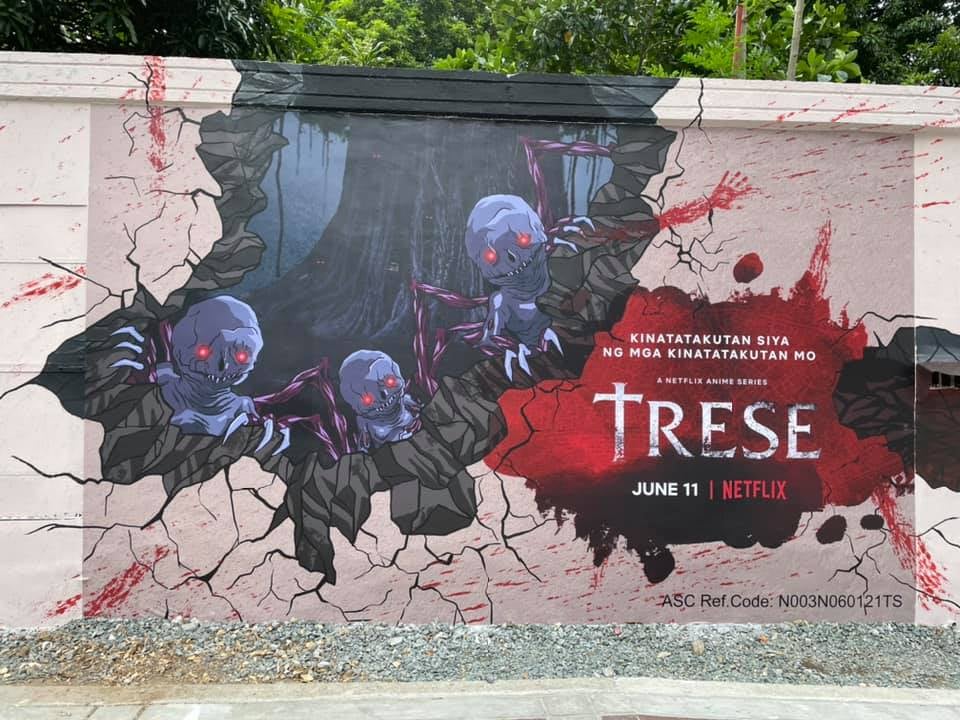 Image credit: Gisela Marabut
At a street in Mother Ignacia, Quezon City, there's also a wall-painting ad that had seemingly been destroyed by evil creatures from Trese. Three creatures appear from behind a wall, and the Trese sign that says the show will be shown on Netflix on 11th June appears on the lower right of the painting.
These ads indeed make us imagine we're living in main character Alexandra's world – so kudos to the Netflix team for executing these creative advertisements!
---
Trese ads looked vandalized by evil spirits
---
Creative and smart ads really do wonders – so if there's one thing we can learn from them, it doesn't hurt to tickle your audience's imagination a bit more by making them believe they actually live in your show's world.
We're looking forward to Alexandra Trese saving us from these monsters that are haunting our cities in the upcoming show!
Also check out:
---
Cover image adapted from: Netflix, Gisela Marabut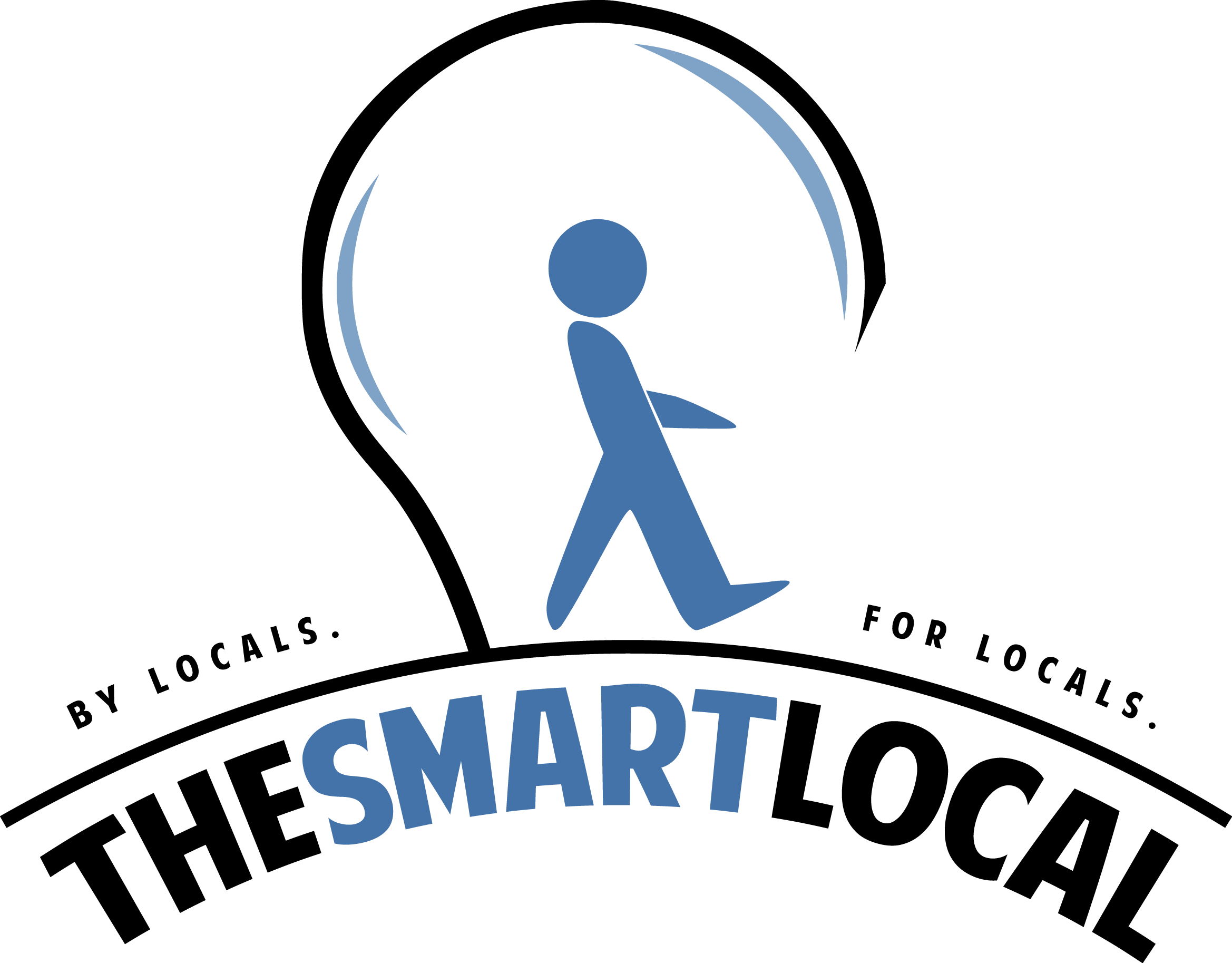 Drop us your email so you won't miss the latest news.