Philippine mythology books
---
This year, Netflix's adaptation of the comic Trese put Filipino mythology centerstage, giving us a glimpse of a modern retelling of our rich folklore. Whether you were satisfied with the series or not, it left many of us yearning for more.
Thankfully, we don't need to wait for another web series. Plenty of existing mythology books and graphic novels by Filipino authors delve into the world of Filipino mythical creatures. We've rounded up the very best of them so you can start binge-reading ASAP.
---
1. Alejandro Pardo Chronicles by Budjette Tan – ambitious worldbuilding
---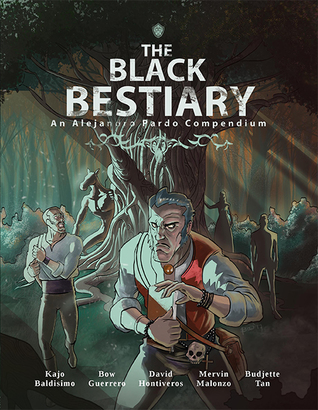 Image credit: David Hontiveros, Kajo Baldisimo, Bow Guerrero, Mervin Malonzo
With ambitious worldbuilding, Trese author Budjette Tan strays away from the usual storytelling of Philippine folklore in Alejandro Pardo Chronicles. Instead, the writer uses our indigenous mythical creatures and themes to come up with his own myths.
Tan's approach in this book is likened to J.K. Rowling's Fantastic Beasts and Where to Find Them, with monster hunter Alejandro Pardo as the main character of a journal-style narrative especially in the first book The Lost Journal of Alejandro Pardo: Creatures and Beasts of Philippine Folklore.
Meanwhile, the second book The Black Bestiary: An Alejandro Pardo Compendium features the journal of Alejandro's assistant, Kolya. It has more narrative parts, with letters from the readers of Alejandro's journal describing their own encounters with mythical beasts.
---
2. The Mythology Class by Arnold Arre – one of the first graphic novels about Philippine mythology
---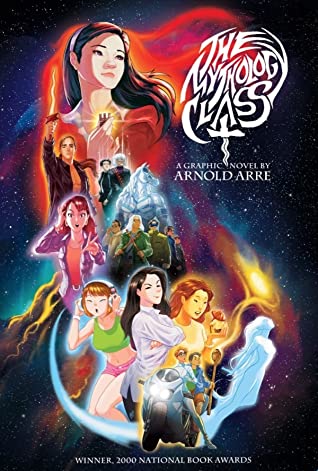 Image credit: Arnold Arre
Arnold Arre put Filipino comic readers in awe with his brilliant use of Philippine mythology when The Mythology Class was first published in 1999. Being among the first to do a masterful, modern retelling of Philippine mythology, he was considered ahead of his time.
The story follows UP Diliman Anthropology student Nicole Lacson and the friends she meets in Mythology Class as they catch engkantos (supernatural creatures) that are causing trouble in the late 1990s to early 2000s Metro Manila.
While it is one of the OGs Filipino mythology comics, you can buy a digital copy of the book and read it from your device at Penlab.ink. You can also get a physical copy of the latest edition of this book from Arnold Arre's website.
---
3. Ella Arcangel series by Julius Villanueva – features a strong, young, female main character
---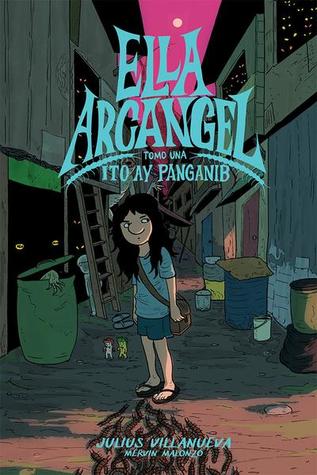 Image credit: Mervin Malonzo
Julius Villanueva's Ella Arcangel series is the perfect gift for young Filipino girls. The graphic novel written in Filipino presents a strong female character in the form of Ella Arcangel, a 12-year old who uses her psychic abilities to protect her community from evil supernatural beings.
While the series' main character is an adolescent, Villanueva is not afraid to delve into the sensitive topics of territorial disputes with mythical beings and the reality of living in the slums. Ella's intelligence, kindness, and knack for dispute resolution help her overcome her real-life and mythical oppressors.
It is no doubt that Ella Arcangel makes a great role model for young girls, but if you want to know more about the story before you purchase the book for a young family member, you can watch a 19-minute animation of Ella Arcangel: Oyayi Sa Dilim on YouTube by illustrator Mervin Malonzo.
---
4. Janus Silang series by Edgar Samar – an adventure series for young boys
---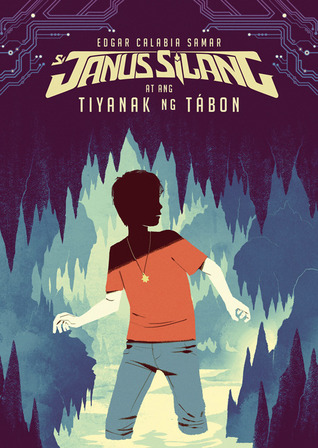 Image credit: Edgar Calabia Samar
If you're looking for something to give a young boy, on the other hand, Edgar Samar's Janus Silang series is your best option. It is reminiscent of the Greek mythology series Percy Jackson and the Olympians by Rick Riordan.
The series begins with Janus Silang investigating the deaths of his fellow TALA MMORPG players following their tournament only to find that a tiyanak (vampiric baby) from the game is the culprit. Just like Percy Jackson, Janus goes on more adventures and encounters other mythical creatures in the succeeding books.
So far, the Janus Silang series has 4 graphic novels, all of which are written in Filipino.
---
5. Mga Nilalang Na Kagila-gilalas by Edgar Samar – a guide to Philippine mythical beings
---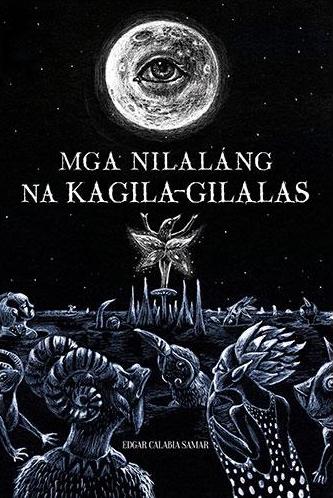 Image adapted from: Leo Kempis Ang, Sergio Bumatay III, Mico Dimagiba, JC Galag, Kat Matias, Jap Mikel, Harry Monzon, Stephen Prestado, Conrad Raquel, and Borg Sinaban
Mga Nilalang na Kagila-gilalas is a non-fictional guide to Philippine mythology that features both popular and lesser-known supernatural beings from all over the country. While it is rich and well-researched, Edgar Samar's writing style makes it a light and engaging read.
The book not only talks about good and evil creatures in Philippine mythology, anitos (spirits), and diwatas (fairies). It also discusses the supreme god in indigenous Tagalog religion, Bathala, and mythical heroes from various regions.
An educational read, this book has been described by past readers as bringing them back to their childhood days when they first encountered Philippine folklore. If you're looking for a book that will spark your curiosity towards indigenous mythology, then, this book is the right one for you.
---
6. Wounded Little Gods by Eliza Victoria – has a relatable adult main character
---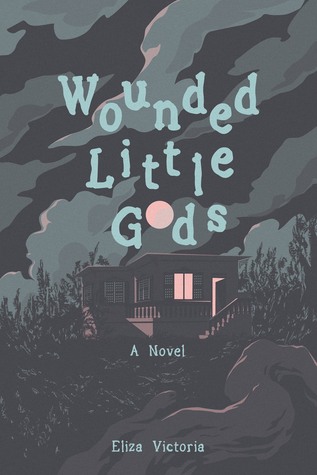 Image credit: Eliza Victoria
Most graphic novels feature main characters in their teens, which adult readers may find hard to relate with. Australia-based Filipino writer Eliza Victoria has a solution to this.
Her book, Wounded Little Gods, is about an office worker Regina who goes on an adventure when her officemate disappears with not so much of a clue besides a piece of paper with two names and a map.
This modern retelling of Philippine mythology depicts pre-colonial gods as wounded by people's lack of belief. The book also combines the themes of medical experiments and mythology, equating people who perform human experiments as people who like to play god.
---
7. Tabi Po series by Mervin Malonzo – has an aswang as a main character
---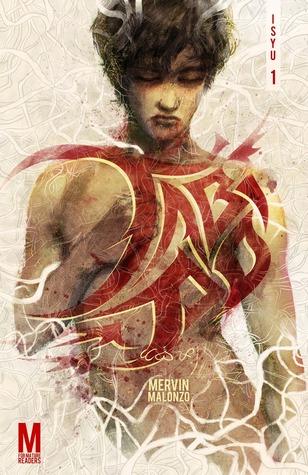 Image credit: Mervin Malonzo
What sets Tabi Po apart from other Philippine mythology books is that its main character Elias is not human but an aswang (general term for evil supernatural creatures), which are often the antagonists in books and films.
In this story, Elias wakes up inside a tree in the middle of the forest in the 1900s with no memory of his identity or his past but with a craving for flesh and blood. With this theme, the graphic novel's art leans on the gory side, so it's best to note that when you're looking for a book to buy for yourself or someone else.
This mythology book by the illustrator of the Alejandro Pardo Chronicles, Ella Arcangel series, and Janus Silang series has 3 issues so far which are written in Filipino. You can read the first issue on Tabi Po's official website.
---
8. After Lambana by Eliza Victoria – story that occurs in 24 hours
---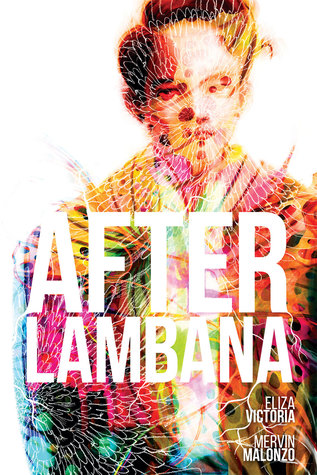 Image credit: Mervin Malonzo
A page-turner, Eliza Victoria's After Lambana is a 196-page story that all occurs within 24 hours.
The story follows the journey of Conrad, who has a heart ailment that can only be cured with magic. However, after the fall of the diwata realm Lambana, magic is outlawed in this alternate version of Metro Manila so Conrad has to acquire his cure illegally.
After Lambana is author Eliza Victoria's first try at graphic novel writing and illustrator Mervin Malonzo's first standalone graphic novel project. Readers will not be able to put this book down with Malonzo's colorful art that complements Eliza Victoria's compelling storytelling.
---
9. Waking the Dead and Other Horror Stories by Yvette Tan – combines horror & mythology
---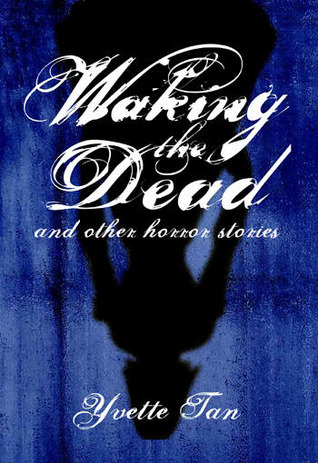 Image credit: Yvette Tan
Readers who can't handle the Stephen King books but are curious about horror genre takes on Philippine mythology should read Waking The Dead and Other Horror Stories. While the collection straddles the mythical and horror genres, it is surprisingly an easy read.
Some of the notable short stories in the collection are the ones set in Quiapo, Manila where the famous Quiapo church can be found. In this alternate Quiapo, people, saints, and dreamers coexist.
Waking The Dead and Other Horror Stories was authored by acclaimed horror writer Yvette Tan. Tan also wrote the gripping 2017 horror film Ilawod.
---
10. Mythspace, Volume 1 by Paulo Chikiamco – space opera meets Philippine mythology
---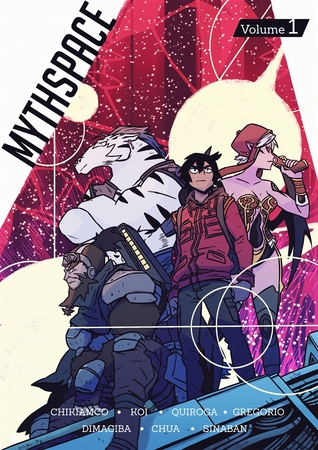 Image credit: GKoi Carreon, Paul Quiroga, Jules Gregorio, Mico Dimagiba, Cristina Rose Chua, Borg Sinaban
In Mythspace, Volume 1, space opera meets Philippine mythology, making it the only book of its kind. This graphic anthology includes stories of kapres (tree giants) in spaceships and robot-riding nunos (dwarves).
If you're unsure of this marriage between sci-fi and folklore, Paulo Chikiamco does a great job in matching popular sci-fi elements with indigenous mythical creatures.
Illustrated by various local graphic artists, this mythology book is also sure to provide readers a feast for the eyes.
---
11. Alternative Alamat by Paulo Chikiamco et al – for people with short attention spans
---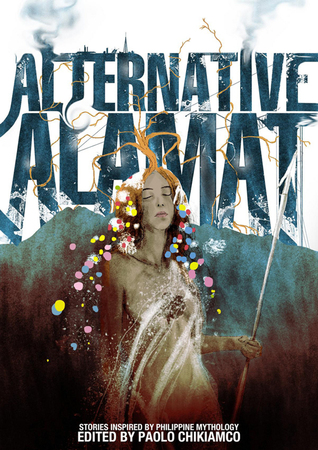 Image credit: Mervin Malonzo
A collection of independent stories, Alternative Alamat makes a great read for people with short attention spans. Each narrative is a modern retelling of a popular or obscure myth that can help bring today's readers closer to Filipino indigenous lore.
The book also includes a list of deities, Philippine mythology research tips, and interviews with two Philippine folklore and anthropology experts, making it ideal for people who want to know more about Philippine mythology beyond the realm of fiction.
Alternative Alamat is a collaboration by Filipino contemporary fantasy writers Paulo Chikiamco, Budjette Tan, Eliza Victoria and many others. Trese fans will also get another glimpse of munting (little) Trese in the anthology with Budjette Tan's piece titled Last Full Show.
---
Mythology books by Filipino authors
---
With our rich and vast folklore, it is just fitting that we also have a myriad of remarkable Philippine mythology books by Filipino authors. Their retellings of our mythical stories help keep our culture alive, bringing age-old stories closer to modern readers like us.
With these books, hopefully, we'll be able to acquaint ourselves more with our indigenous myths the same way we do other cultures' mythologies.
Also check out:
---
Cover image adapted from: Goodreads, Goodreads, and Goodreads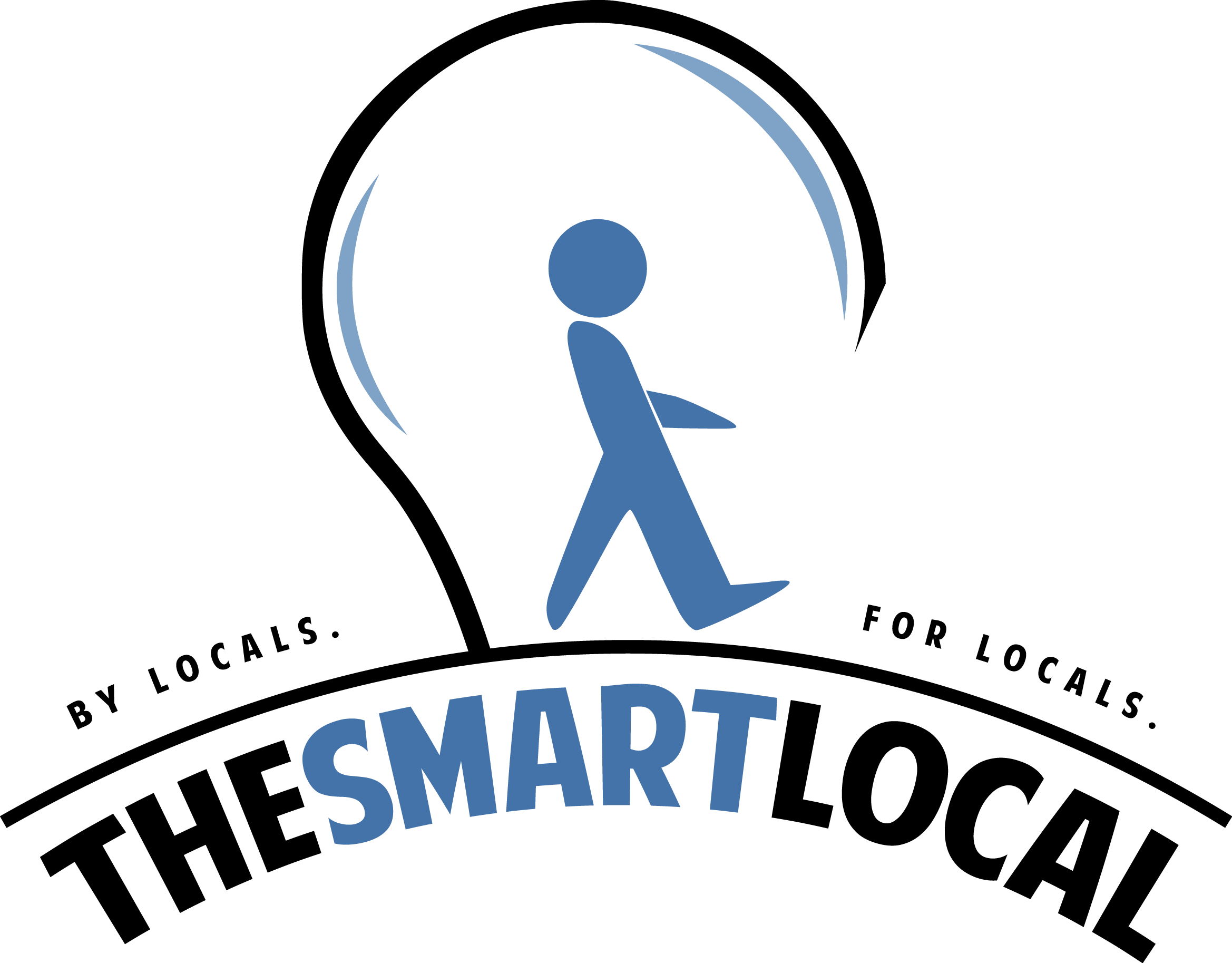 Drop us your email so you won't miss the latest news.