Press Hit Play
---
P-pop groups began to make a sound in the Philippine music industry in 2019. With groups slowly making a name for themselves in the local and international music scene, a lot of us may be curious about what it's like to be in a P-pop idol group.
To answer this question, we sat down for an interview with the P-pop boy group Press Hit Play and talked about their humble beginnings, the challenges and rewards of being in the limelight, and their future plans.
---
Who is Press Hit Play?
---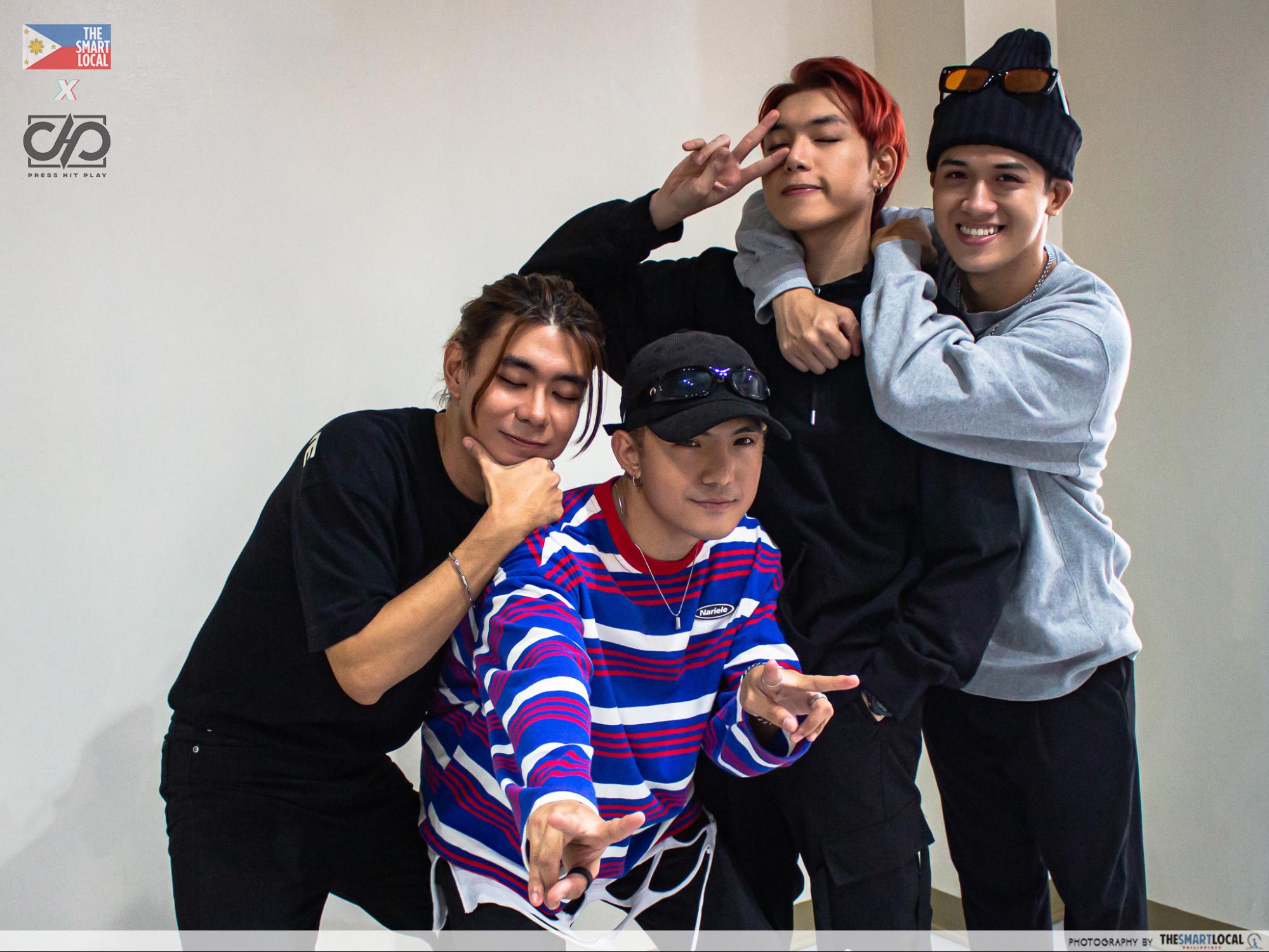 Press Hit Play, or PHP, debuted as a 6-piece boy group in August 2021. With one pre-debut song in their discography, they began their P-pop group career with the single WIN, an apt soundtrack for chasing one's dreams. 
While 2 members have gone different paths, the group remains true to their music. "If you like songs that tell stories and reflect your life, [listen to us]," CHRLS says.
Currently, PHP performs as a 4-piece group. Although 2023 just began, the hardworking bunch has already released 3 new songs. Their latest single, Wala Na Ba?, premiered on all digital streaming platforms just yesterday, 17th March. 
Wala Na Ba is a heartbreak anthem about a couple breaking off a long-term relationship. It's written by the group's lead vocalist, CHRLS, with musical arrangement by JP who's both lead vocalist and lead dancer.
---
A friend group-turned-P-pop group
---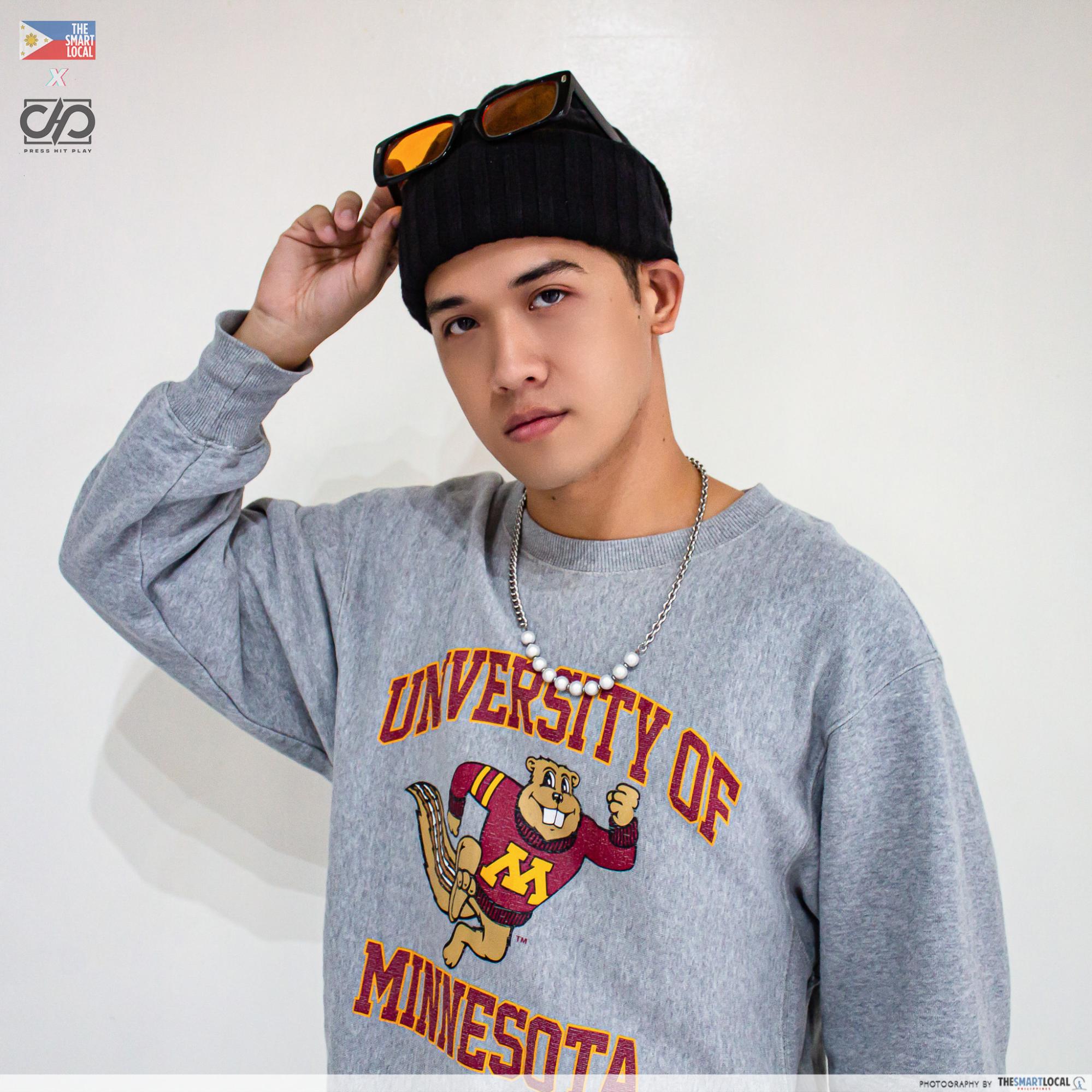 CHRLS (read as Charles), PHP's lead vocalist
Unlike most groups in the P-pop scene, PHP wasn't formed through auditions. Instead, they were a friend group that consisted of performers from the K-pop dance community. At one point, the members even competed against each other with cover groups of their own.
"Sa events nagkakasalubong lang tayo no'n," (We used to bump into each other at events.") CHRLS looks back fondly. After winning some events, they decided to form a group that would represent pop music in the Philippines. 
From their original name PHP, the group came up with the official name Press Hit Play. When asked about the reason behind their name, the members looked at each other and laughed.
"Lagi kasi naming inihahambing 'yung songs namin sa isang LSS song," ("We always liken our songs to an LSS song.") says JP. LSS stands for Last Song Syndrome, a term which has expanded to mean a song so catchy you can't get it out of your head. "Once you press [play on] this hit song, it'll always play in your mind."

"Press. Hit. Play," the members say in synchrony.
---
Influences and inspiration
---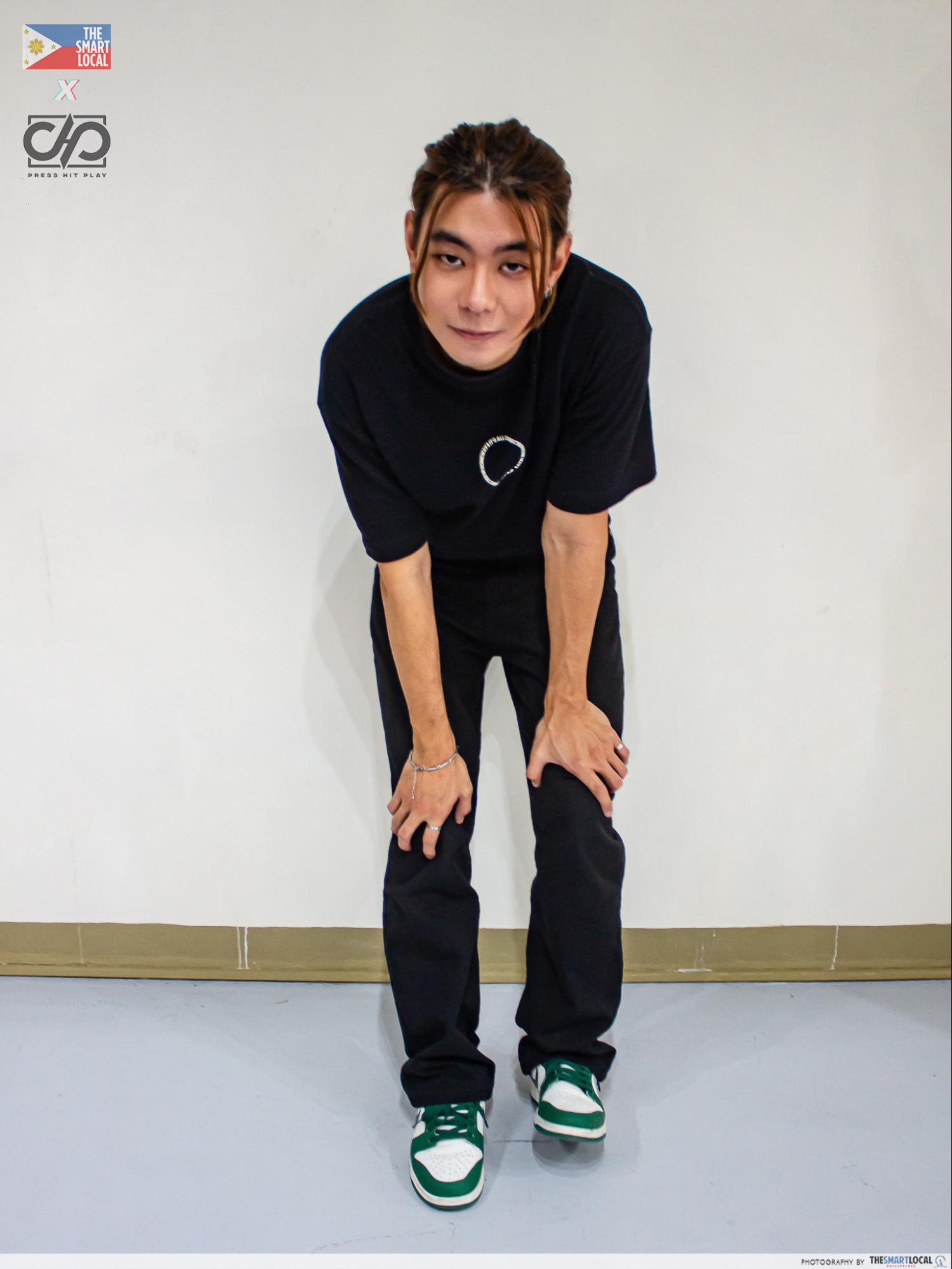 PHP's main dancer, Yuuki
Of course, every artist draws inspiration from something. For performers, these are often their predecessors. Music-wise, PHP cites the OG boy groups to be their inspiration. These include the K-pop boy group Big Bang, British-Irish boy band One Direction, and even 90s boy bands such as Backstreet Boys and NSYNC. Meanwhile, for dancing, PHP's main dancer Yuuki gives credit to the many K-pop groups whose choreography they recreated during their cover group days. 
As for their style, the members claim that it's different for each member. JP's tend to be dark and maangas (cool). Sev's reflects his love for Korean pop culture while CHRLS' leans more towards Western fashion. Yuuki's style, he jokes, is based on the weather.
Their fandom, called Pearls, is also another source of inspiration for the group. Just like PHP started as a friend group, the first Pearls – who had been there since they were a cover group – were also their friends.
---
What it's like to be in a P-pop idol group
---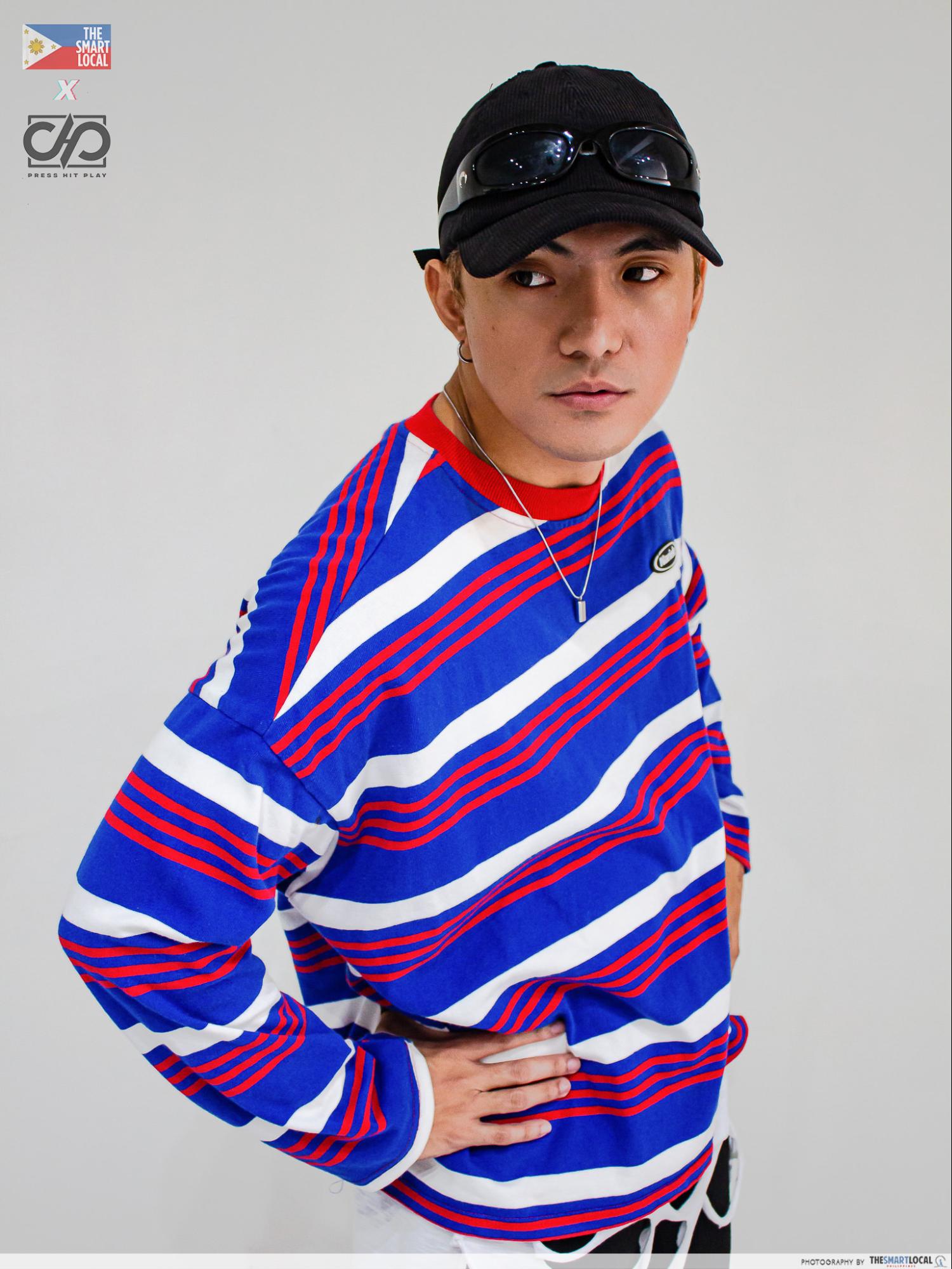 JP – lead vocalist and lead dancer
Being a P-pop idol isn't so different from other jobs, says Yuuki. However, they follow a strict routine to catch up with the demands of the entertainment industry. They spend a lot of time practicing their singing and dancing, even doing both at once to prepare for their performances. 
"'Yung pagho-hone ng skills namin, kailangan non-stop kasi fast-paced 'yung industry namin. We need to catch up everytime," (Honing our skills has to be non-stop since our industry is quite fast-paced.") their main vocal and bunso, or youngest member, Sev supplies.
At home, though, the PHP members are just like everyone else. They do their chores and spend time taking part in their other interests. CHRLS likes watching anime, Yuuki plays video games, JP bikes, while Sev watches K-drama and frequents coffee shops.
"It's just the small things pero 'yun 'yung mga bagay na nagpaparamdam sa'min na normal pa rin kami," (It's the little things but these little things make us feel like we're still normal people.") says Sev.
---
The challenges of being in a P-pop group
---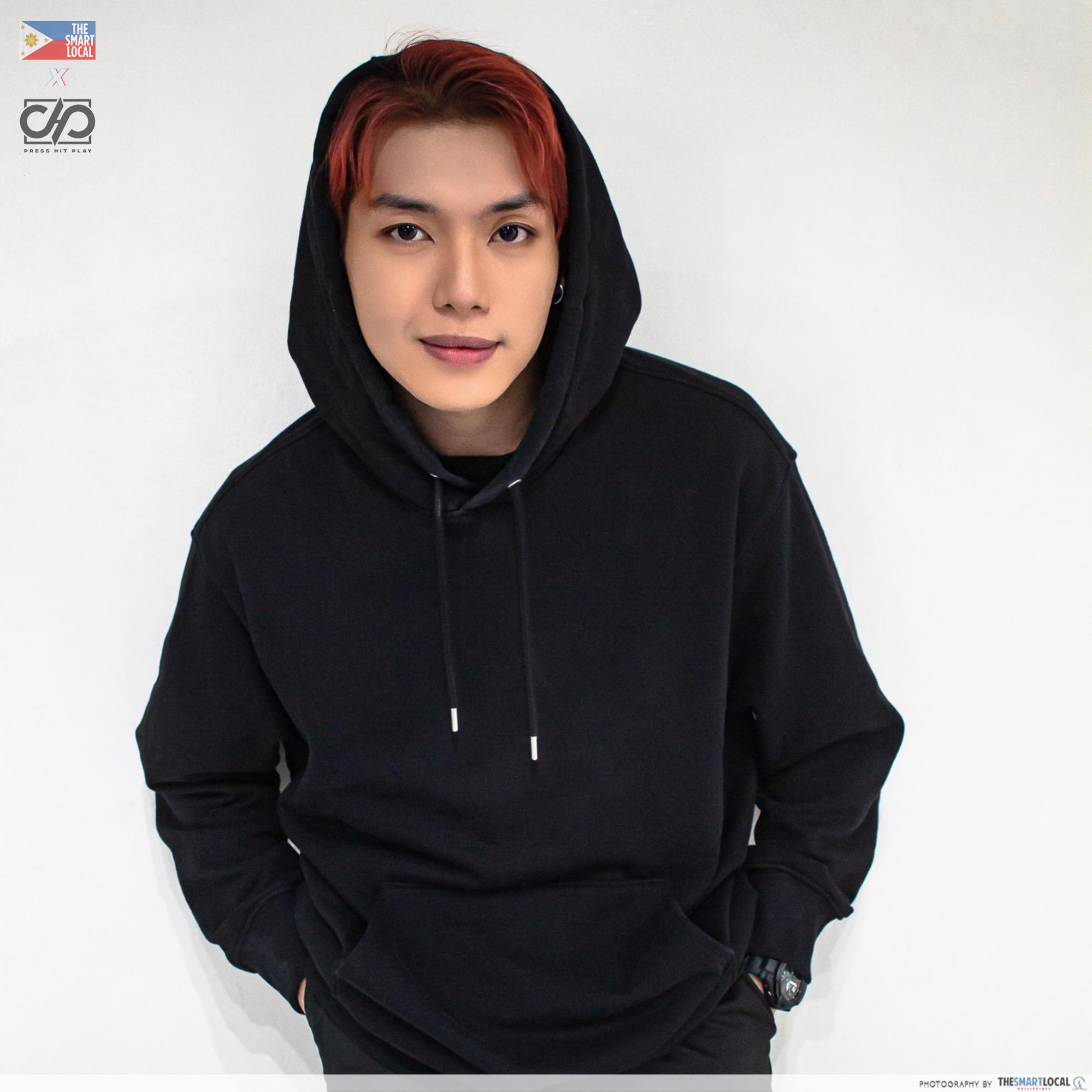 The main vocal and youngest member, Sev
Being in the entertainment industry undoubtedly has its challenges. For P-pop groups, much of it comes from the comparison of P-pop to the much more widespread K-pop, which leads to their craft being overlooked. 
"Iniisip nila na parang copycat lang 'yung P-pop ng K-pop pero, in fact, P-pop is a [different] genre sa OPM," ("People think P-pop is a copycat of K-pop but, in fact, it's a different genre under OPM [Original Pilipino Music].") Sev explains. "[P-pop] is something na sana bigyang-pansin ng mga tao kasi ang daming talented singers at magagandang songs na hindi pa nila naririnig." (P-pop is something people should take notice of because there are a lot of talented singers and amazing songs they haven't heard of yet.")
"'Yung po 'yung challenge, kung paano natin maitataguyod ang P-pop," (The challenge is how we can establish P-pop.) CHRLS adds. "Kailangan po nating i-build 'yung foundation para po ma-appreciate siya ng tao." ("We still need to build its foundation so people will appreciate it more.")
As PHP, they also face struggles on how to catch the interest of the general population and perhaps achieve every artist's dream – commercial success. CHRLS shares that while there are already P-pop fans, not every group is given the chance to be heard and seen by more people.
They've also faced individual challenges since being in a P-pop group. Sev, who wasn't a dancer at the start, admittedly struggled with their choreographies. "'Yung training process po talaga sobrang madugo. [But] with our hard work, natuto ako[ng magsayaw]." (The training process was very rigorous. But with our hard work, I learned how to dance.")
COVID-19 also took away some of the members' personal freedom. Sev spoke about their situation promoting as an idol group during the past 2 years. "As an idol, bawal pong laging lumabas kasi baka ma-expose kami sa COVID. Kasi once na magka-COVID kami, maraming [scheduled events] 'yung maapektohan." ("As an idol, we weren't allowed to go out much because we might get exposed to COVID. Because once we get COVID, a lot of our scheduled events would be affected.")
---
Looking on the bright side
---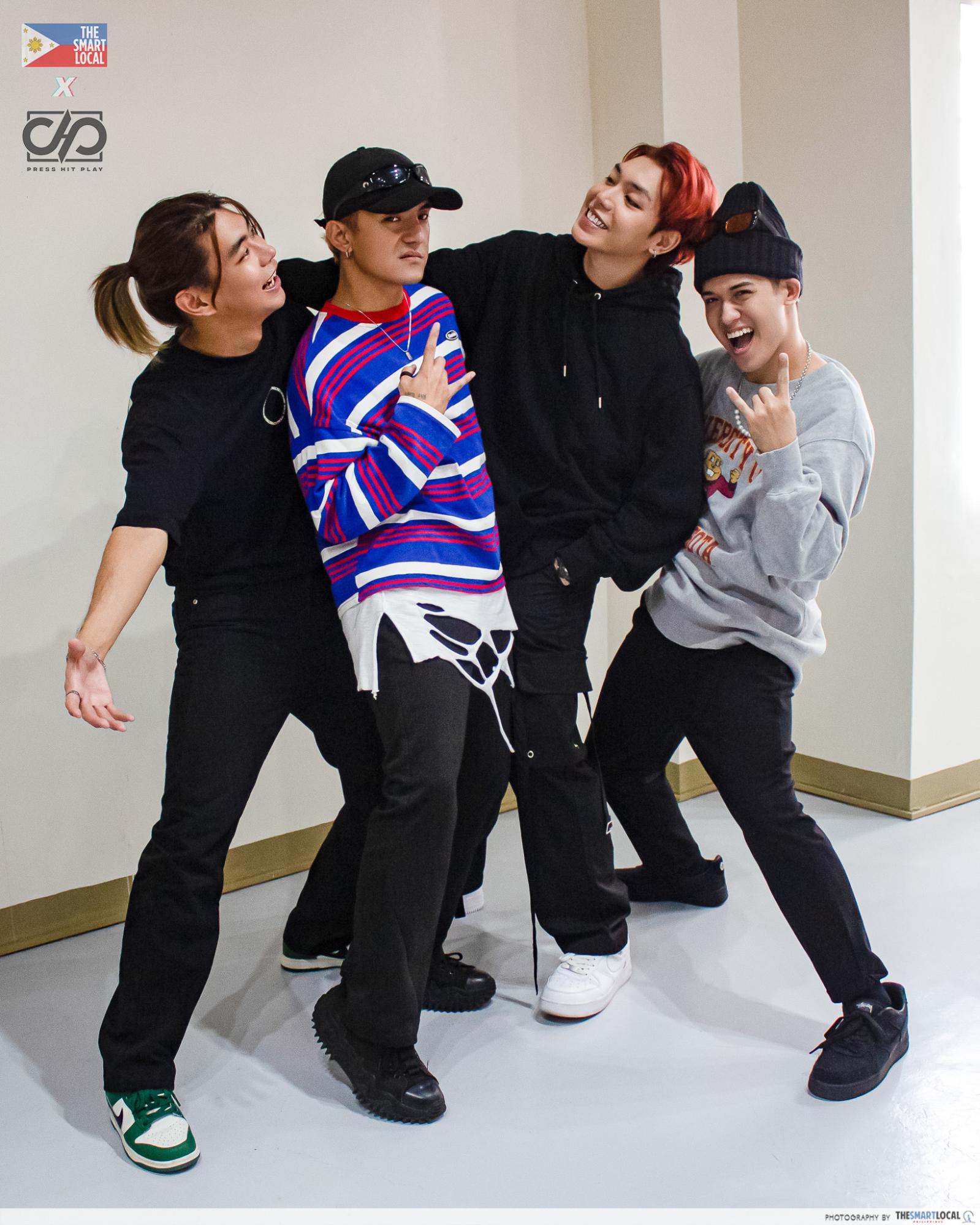 Surprisingly, what most people would count as challenges, the PHP members consider as their favorite moments. Sev says that some of his favorite memories were of them training at a basketball court during the pandemic. Looking back, he feels blessed that they now have their own studio. 
CHRLS also shared how they were their own production, camera, and editing team for their first music videos. "Uuwi ['yung members] sa bahay tapos habang nage-edit sila [Sev at Yuuki], nanonood kami [ni JP]. Yung excitement po nung time na yun na makagawa kami ng ganoong klaseng output, sobrang sarap sa pakiramdam." ("The members would stay at my house and while Sev and Yuuki edit, JP and I would watch them. The excitement we felt during that time, making that kind of output – it felt amazing.")
The group also expressed that parting ways with some of their founding members, who have decided to take on a different career path, made their relationship with each other stronger. Now, it's four of them against the world, Sev proudly says.
Passionate about their craft, the PHP members also find being able to work as artists and releasing their songs rewarding. CHRLS expounds, "Noong nag-perform [kami] sa Araneta, sobrang sarap sa pakiramdam na yung song namin, nagpe-play siya sa buong Big Dome." (When we performed at Araneta, it felt amazing to hear our song being played in the entire Big Dome.)
A huge part of why PHP persists in such a fast-paced industry is also their fans, Pearls. "Isa po [sila] sa nagpapalakas ng loob namin. Very rewarding siya kasi parang na-acknowledge yung craft namin sa music and yung ginagawa namin," shares Sev. (They're one of the things that give us courage. It's very rewarding because they make us feel as if our musical craft and efforts are being acknowledged.")
The group thanks their fans for their love and support, which has allowed them to reach heights. "Pinapangako naming mas gagalingan palagi at araw-araw para sa inyo at hindi namin sasayangin yung suporta niyo," CHRLS says in behalf of the group. ("We promise that we'll do better always and everyday for you.")
"Mahal na mahal namin kayo and mag-ingat kayo palagi kasi marami pa tayong pagsasamahan." ("We love you very much. Take care. There's still more to come for us.")
---
The future of PHP
---
 While they've gone far from their basketball court days and have performed at some of the biggest concert venues in the country, the PHP members still have a lot of things they want to achieve, such as releasing their first full album. They also want to have a concert of their own since they've only performed during conventions with other P-pop groups so far.

CHRLS says that not everyone gets to go to Metro Manila to watch these concerts, so they want to tour the Philippines in the future. "Ang goal naming Press Hit Play is mapuntahan ang lahat ng sulok ng Pilipinas at maparinig pa namin sa mga tao yung music na ginagawa namin." ("Our goal as Press Hit Play is to visit every part of the Philippines so more people can listen to the music we make.")
Beyond their group, the PHP members also have big dreams for the entire P-pop industry. Sev thinks that with people getting more and more interested in P-pop, it'll eventually receive international recognition. Meanwhile, JP says that P-pop's rise will greatly help the Philippine economy. CHRLS also feels optimistic that what K-pop and J-pop were able to do for their respective countries, P-pop can do for the Philippines.
"I hope [that] when that happens, andoon pa rin kami at yung fans namin," the bunso adds. (We hope that when that happens, we and our fans will still be there.") We hope so too.
Also check out:
---
Photography by The Smart Local Philippines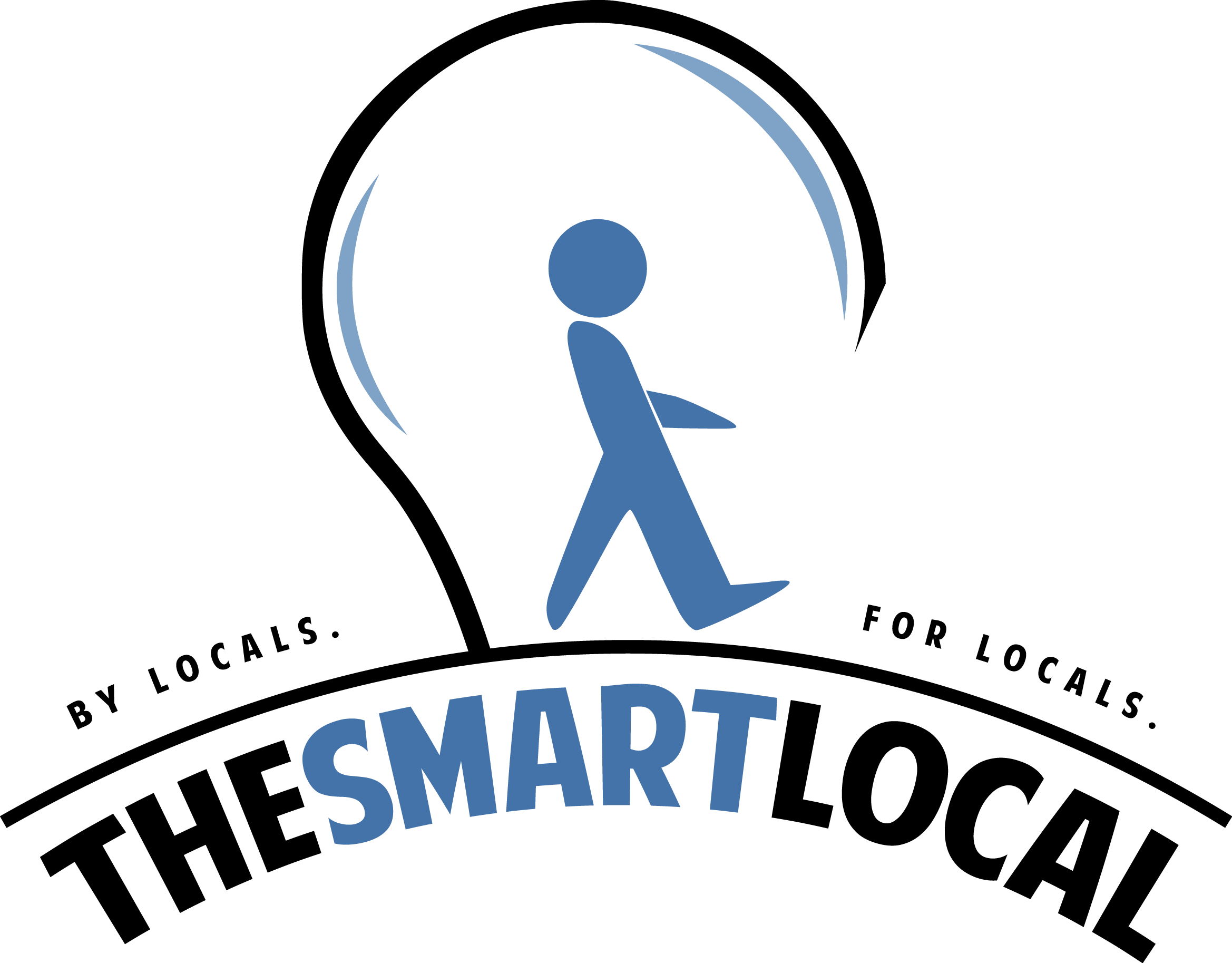 Drop us your email so you won't miss the latest news.