Greyhound Cafe, Rockwell
---
Filipinos love to bond over food. Undeniably, we can spend hours catching up and hanging out, especially when we have filling meals in between.
Thankfully, modern Thai restaurant Greyhound Cafe, Rockwell is up for the occasion – whether for weekend tita brunch dates or weekday late-night dinners.
---
Industrial and tropical interior
---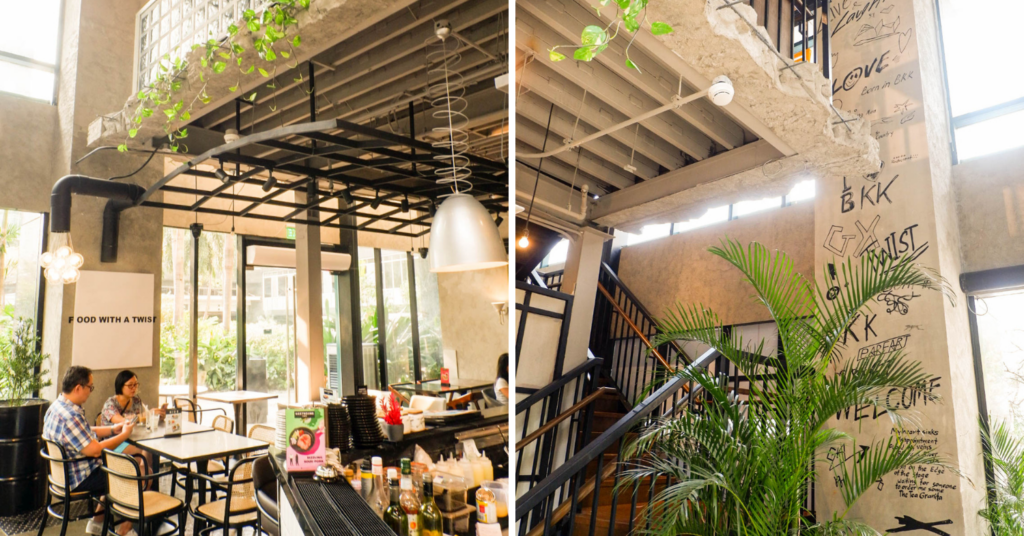 The restaurant has an airy, industrial interior.
As you step into the cafe, you'll immediately feel the industrial vibe of Greyhound Cafe, Rockwell's airy interior.
The cafe is inspired by the Bangkok street food scene as well as the tropical flavors of  Thailand.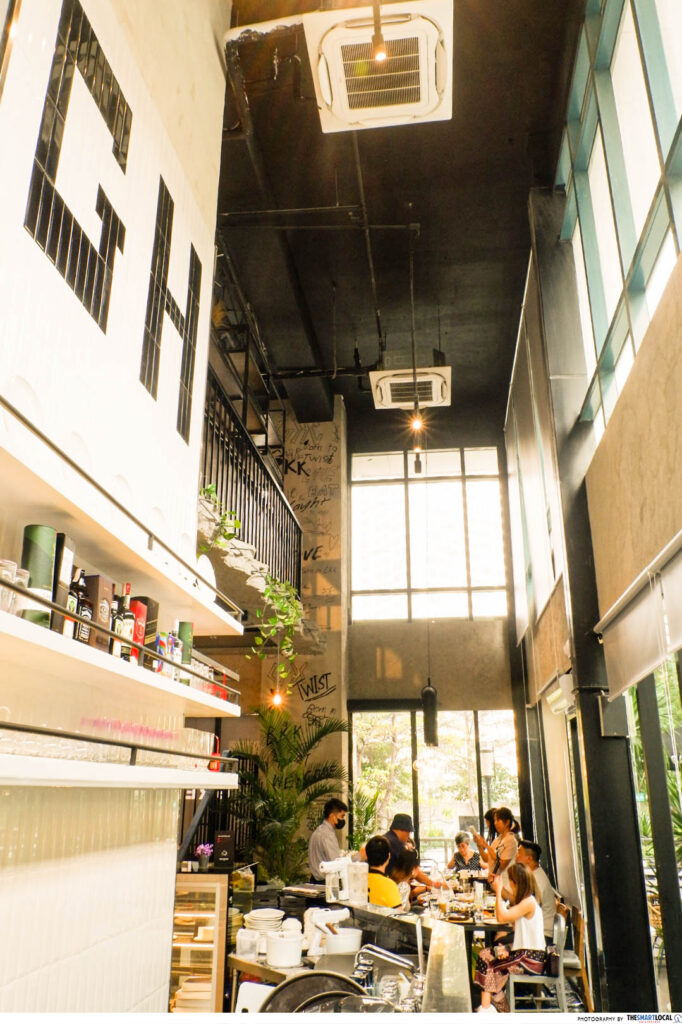 It's a perfect place for big and small groups alike.
This Edades Tower branch is spacious and well-lit. Overall, it boasts high ceilings and a loft-style second floor.
---
Branch-exclusive menus
---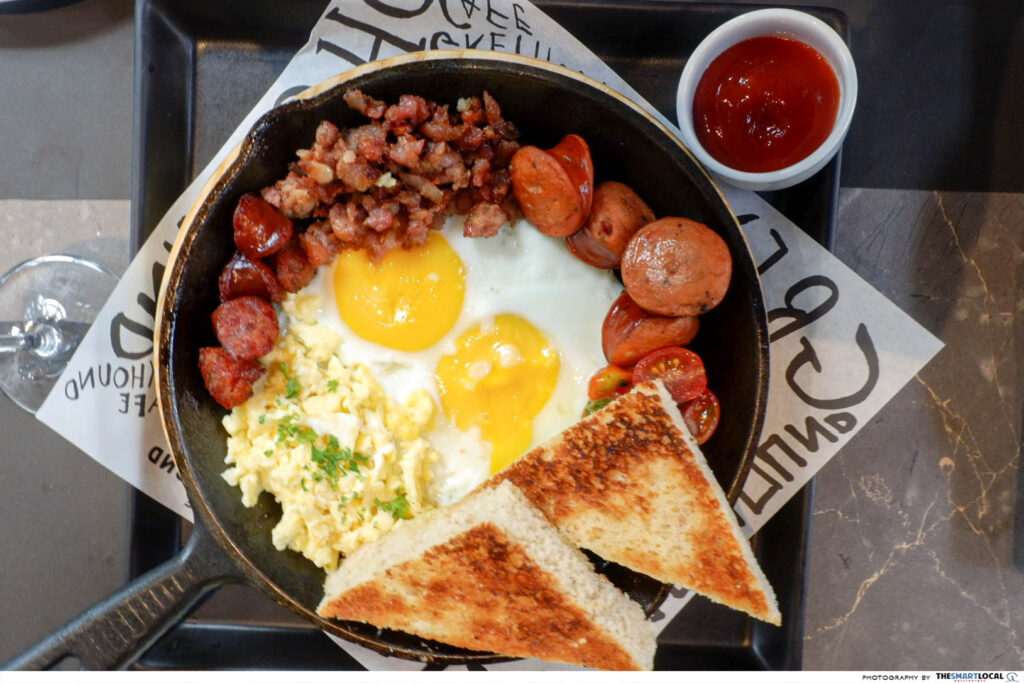 Pan-Fried Eggs from their Breakfast With A Twist menu.
As part of Makati's impressive list of gastronomic hang-out spots, Greyhound Cafe, Rockwell serves non-typical Thai and Asian food, such as the offerings in their branch exclusive Breakfast With A Twist menu and Party at Night menu.
The Pan-Fried Eggs at P550 (~USD10.06) is a great dish to start your morning. Served with three kinds of sausages – Italian, low-fat Chinese, and local. You can dip it in the cherry tomato salsa, along with the parmesan toast.
Other breakfast items include Morning Bangkok Rice Bowl at P360 (~USD6.59), Khao Tom Hang at P399 (~USD7.30), and Thai Style BBQ Pork at P420 (~USD7.68) among others.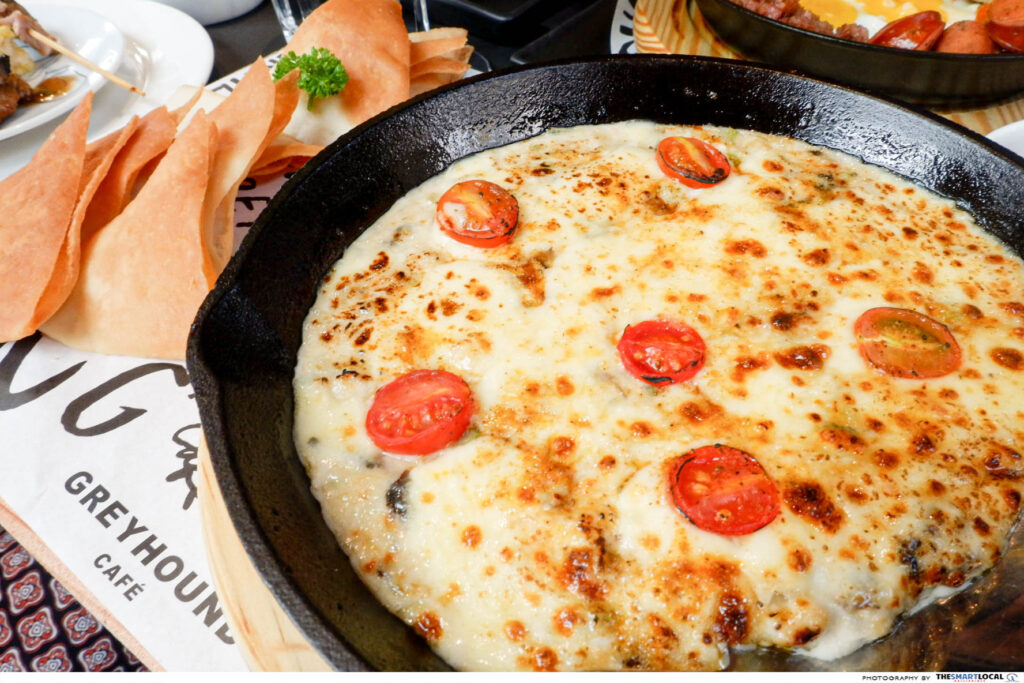 The ooey gooey DIY Crab Sandwich from the Party At Night menu.
For their Party At Night menu, the cheesy and creamy DIY Crab Sandwich at P995 (~USD18.21) is perfect with a bottle of beer or a glass of wine.
It's a jam-packed dish made up of stir-fried crab meat, shimeji mushrooms, tomatoes, celery, and parmesan cheese mixed with a white cream sauce and baked into perfection.
The dish includes a toasted baguette – or in our case, a crispy wrapper.
More Party At Night dishes include Chubby Wontons at P399 (~USD7.30), Thai Pandan Chicken at P580 (~USD10.61), and the Sizzling Sour Pork at P599 (~USD10.96).
---
Classic Thai food and desserts
---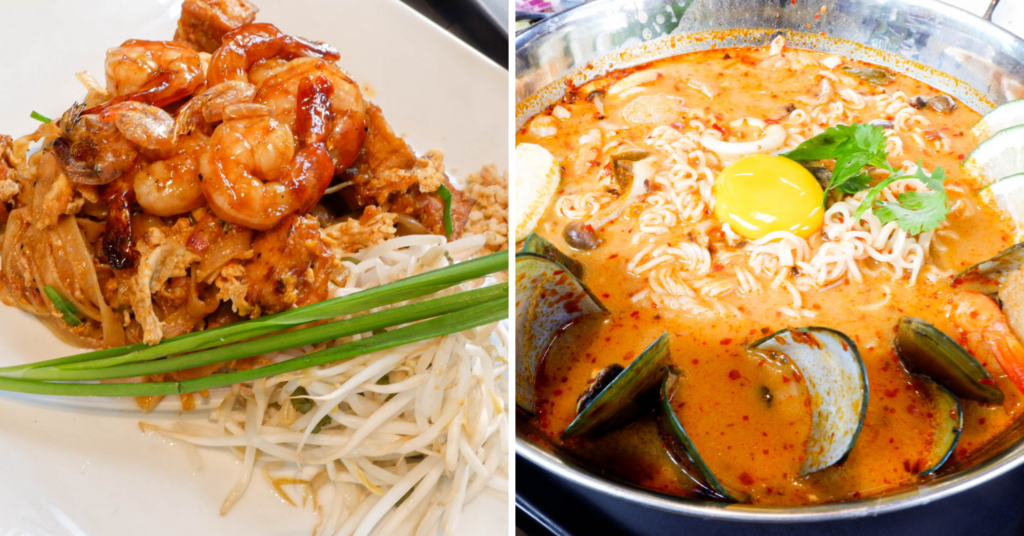 Thai favorites, Pad Thai with Fresh Shrimp and Tom Yum Soup.
Of course, the cafe offers Thai classics, consisting of two bestsellers.
The Pad Thai with Fresh Shrimp at P450 (~USD8.23) is made of stir-fried Thai rice noodles with tamarind sauce and fresh shrimp. Also the familiar crushed peanuts and chili powder on the side.
On the other hand, the spicy Tom Yum Super Bowl at P1,400 (~USD25.62) will warm your belly with ingredients including scallops, black mussels, squids, tiger prawns, and the much-loved Thai instant Tom Yum noodles, Mama.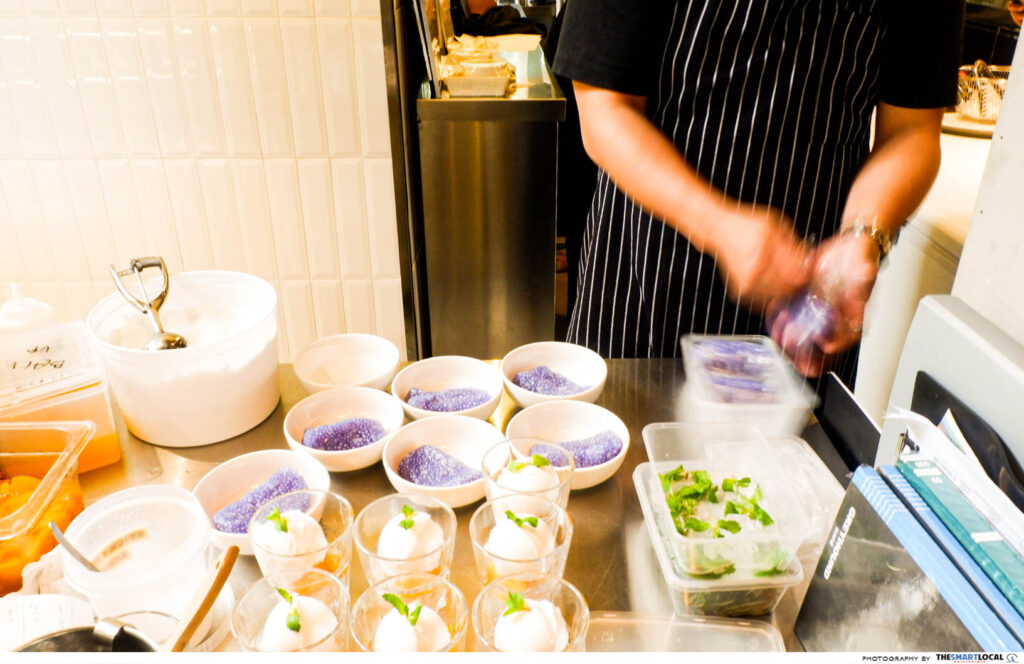 The chef prepares the refreshing desserts.
End your food adventure at Greyhound Cafe, Rockwell on a sweet note with reimagined Thai desserts.
The Sticky Rice + Mango Parfait at P250 (~USD4.60) per serving is deliciously made with coconut sherbet, coconut milk, Thai classic sticky rice, and fresh mango.
Also, the Butterfly Pea Sakoo with Coconut Sherbet consists of tapioca pearls cooked in butterfly pea flower-infused juice, topped with coconut cream and coconut sherbet at P250 (~USD4.60).
---
Greyhound Cafe, Rockwell – modern Thai and Asian Cuisine
---
If you're craving Thai food and feeling adventurous, look no further. Greyhound Cafe, Rockwell, can bring you all the flavors of Thailand – and beyond.
From Bangkok with love – enjoy these classic and modern Thai and Asian cuisines as you catch up with friends, from breakfast to late-night food trips.
Address: G/F Edades Tower, Hidalgo Drive, Rockwell, Makati
Opening hours: 7am-12am daily
Contact: (0917) 862 2066

Greyhound Cafe, Rockwell's website | Facebook | Instagram
To discover more Southeast Asian recommendations, check out:
---
Photography by Gly Parañal.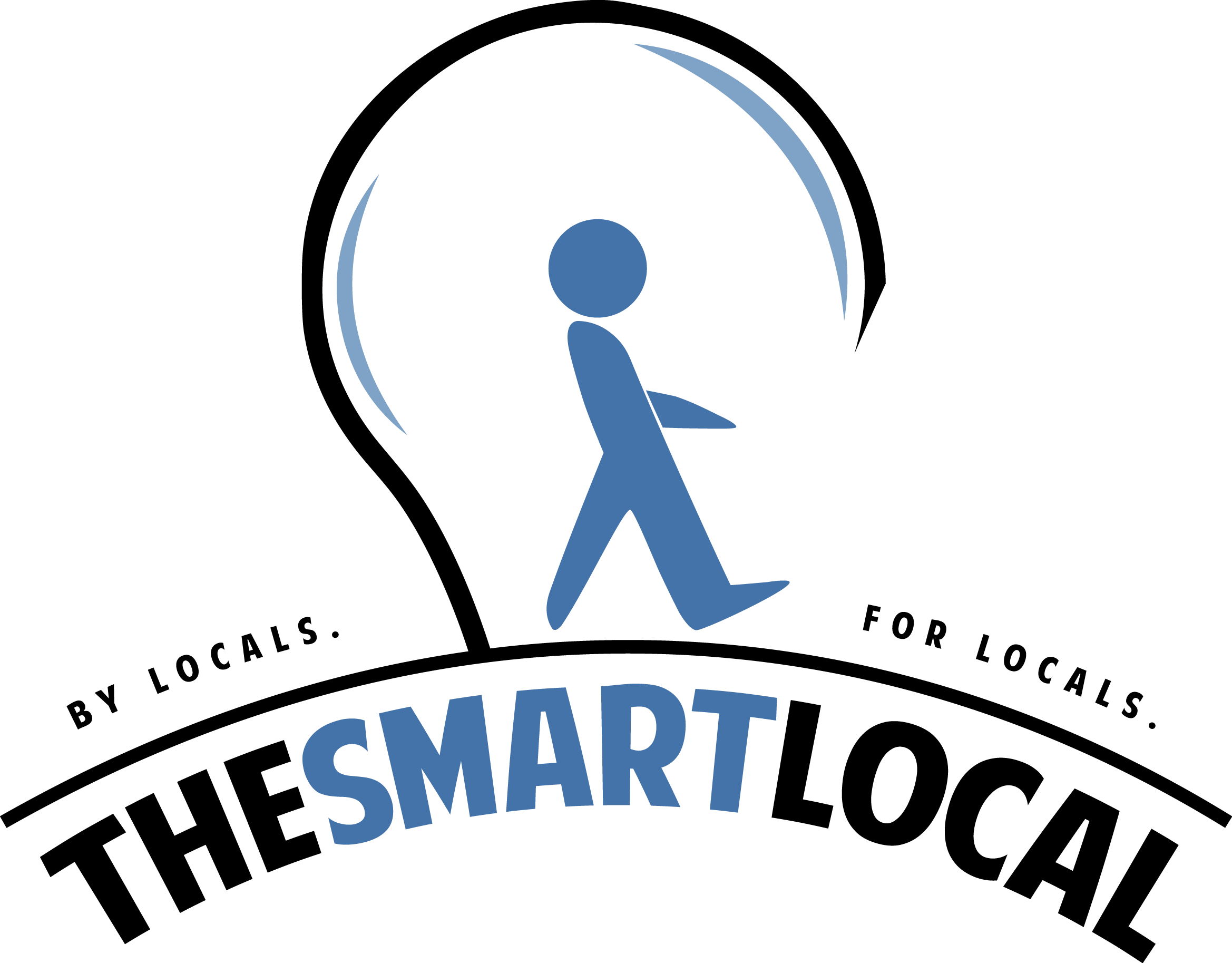 Drop us your email so you won't miss the latest news.