Sand dune adventures in Paoay, Ilocos Norte
---
With the pandemic putting our travel plans on hold and keeping us inside our homes, we can't blame wanderlusting souls for yearning for the outdoors. Fortunately, even the lockdowns can't keep us from planning and daydreaming about our future trips.
If you're a thrill-seeker, the Paoay Sand Dunes in Barangay Suba, Paoay, Ilocos Norte should definitely be on your travel bucket list. It's 88-square kilometers of wind-formed sand dunes where you can ride a 4×4 jeepney or an ATV or experience sandboarding.
---
Exhilarating 4×4 jeepney ride across sand dunes
---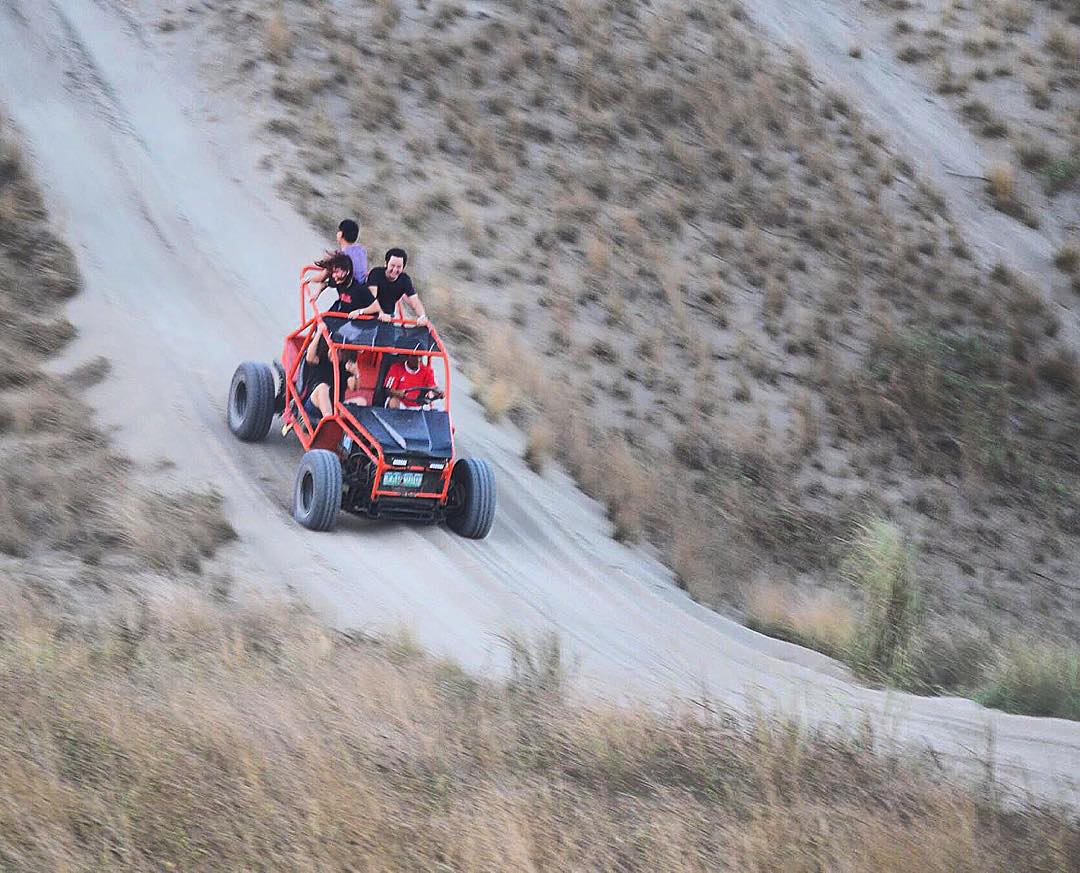 4×4 jeepney rides are what draw tourists to the sand dunes
Image credit: @johndayego
People visit the Paoay Sand Dunes mainly for 4×4 jeepney riding. Many have likened this experience to going on a rollercoaster ride with its quick drops, sharp turns, and sand dunes as high as 20 feet.
If you've never ridden a 4×4 jeepney on difficult terrains= before, Paoay's 4×4 jeepney drivers are experienced so there's absolutely nothing to worry about. Just hold on to the railings and keep your feet planted firmly on the ground, and you'll be safe throughout the ride.
A 30-minute 4×4 jeepney ride that can accommodate a maximum of 5 people costs P2,500 (~USD50.11). You'll be sure to get your money's worth as you won't only tick a new experience off your bucket list, but you'll also get stress relief due to the adrenaline rush.
---
Laid-back ATV ride
---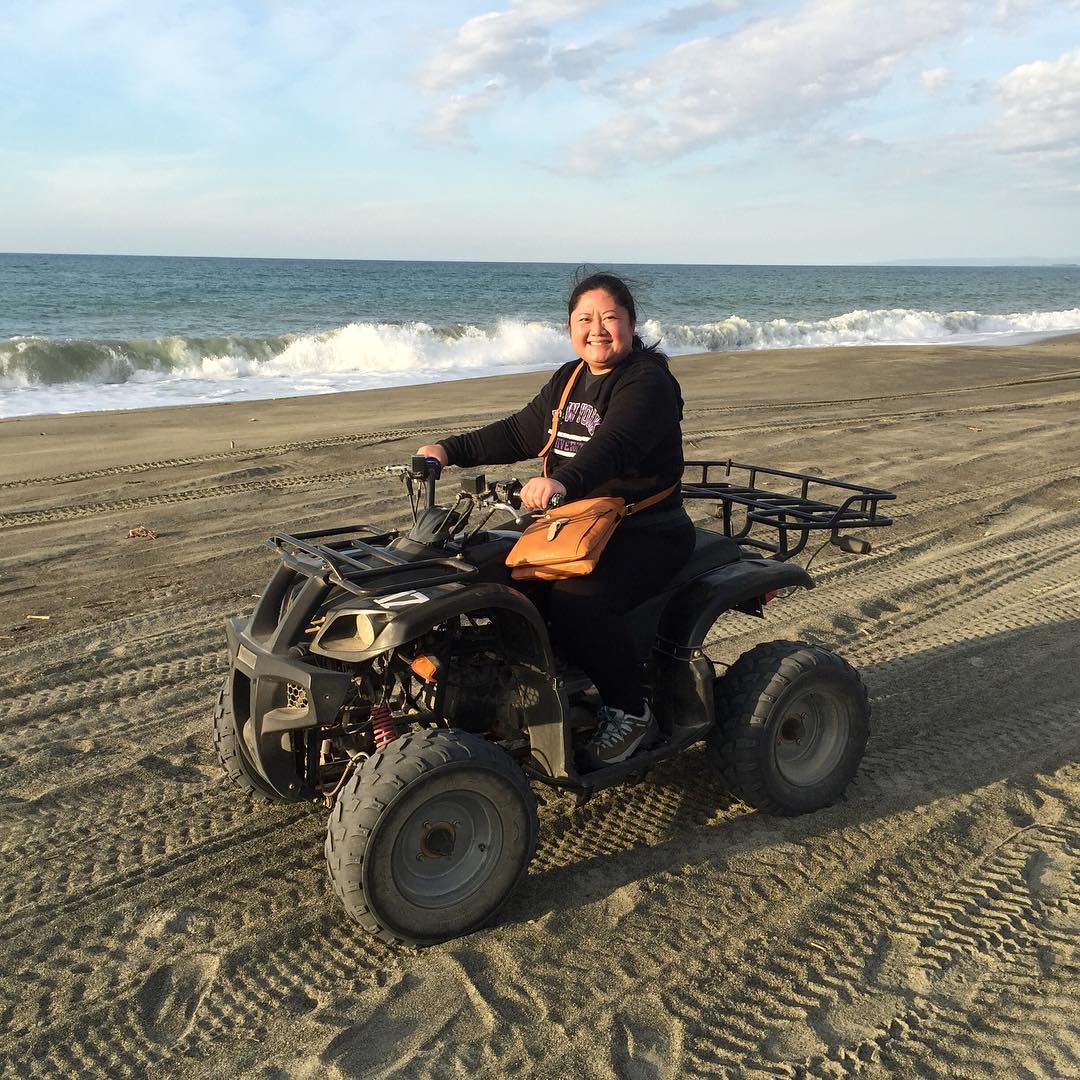 You can drive yourself around the sand dunes in an ATV
Image credit:@knoble16
You can also enjoy a laid-back ATV ride by yourself or with a friend at the Paoay Sand Dunes for P2,000 (~USD40.09) an hour. This allows you to go around a vast expanse of sand with few to no obstacles.
This is a great alternative activity for travel companions who can't handle the adrenaline of riding a 4×4 jeepney across the sand dunes. Driving an ATV is fairly easy to grasp even for non-motorcycle drivers, but it's still best not to go too fast when exploring unfamiliar terrain.
---
Surfing the sands
---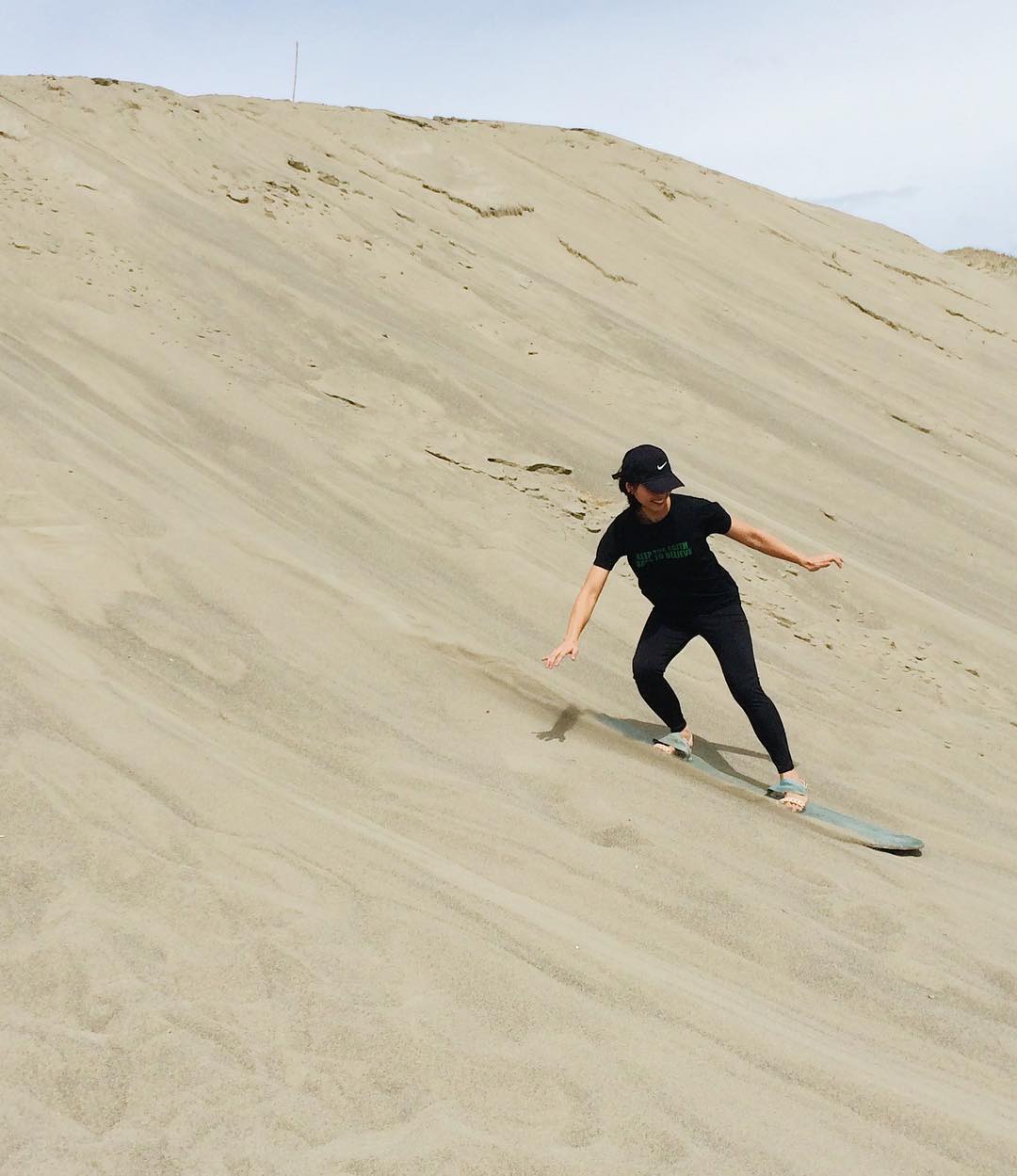 You can borrow a sandboard for free when you get a 4×4 jeepney ride service
Image credit: @thearosacia
4×4 Jeepney ride providers typically include the free use of sandboards when you book their service.
Sandboarding, also known as sand surfing, is similar to skateboarding and surfing. Sandboarding is more beginner-friendly, though, as the terrain and the sandboard let you have more control of your movement.
You can ride the sandboard just like how you would a surfboard or use it as a sled. To keep you in place as you slide downhill, these usually have straps or handles.
Just remember to wear comfortable clothes that you're willing to get dirt on when you go to the Paoay Sand Dunes so you can best enjoy the experience.
---
Scenic location to watch the twilight
---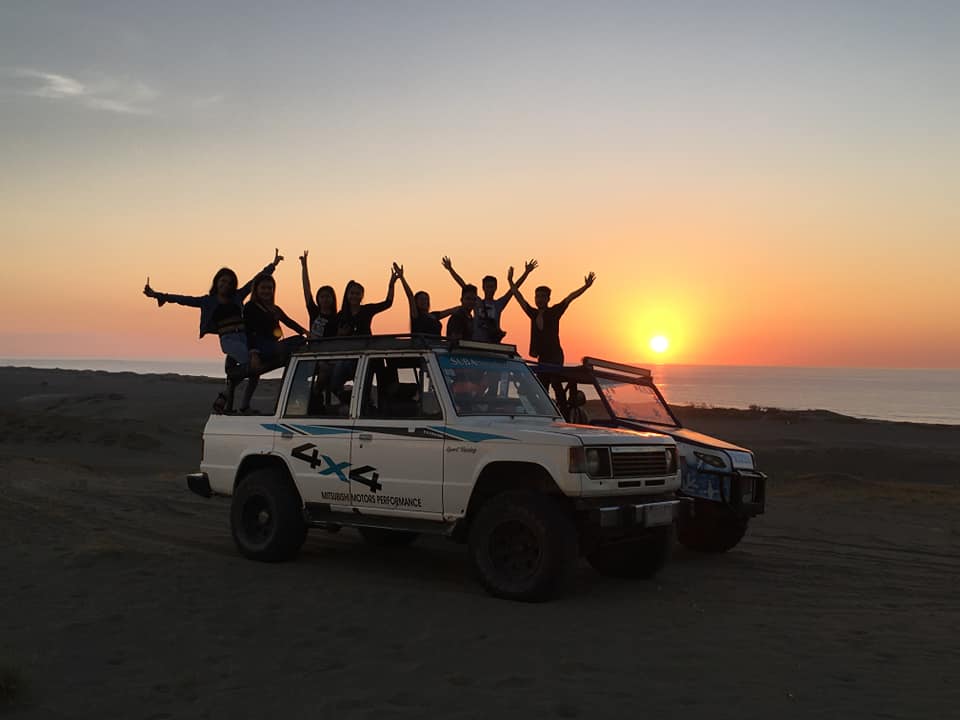 You can watch the sunset and the twilight from the sand dunes
Image credit: Jansen Ramirez
The Paoay Sand Dunes has been a filming location for old foreign action films such as Mad Max (1979) starring Mel Gibson and Born on the Fourth of July (1989) starring Tom Cruise. Local films such as Fernando Poe Jr.'s Ang Panday (1980) and Himala (1982) by Ishmael Bernal have also shot scenes here.
You won't just see a vast expanse of sand at this tourist attraction if you're concerned about your photos for Instagram. The place is located near the sea that you can ask your 4×4 jeepney driver to take you there.
It's also best to go to the sand dunes late in the afternoon for sunset and enjoy the beautiful colors of the sky during twilight.
---
Getting to the Paoay Sand Dunes
---
The Paoay Sand Dunes is a quick tricycle ride from any point in the city. If you're staying at a hotel or an inn, you can also ask if they can assist you in booking a 4×4 jeepney ride service that can fetch you from your accommodation for your convenience.
Tourists from GCQ and MGCQ areas are welcome to visit Ilocos Norte amid travel restrictions. For the complete list of travel requirements, you can check out Ilocos Norte Tourism's Facebook page.
Also check out:
---
Cover image adapted from: @johndayego and @thearosacia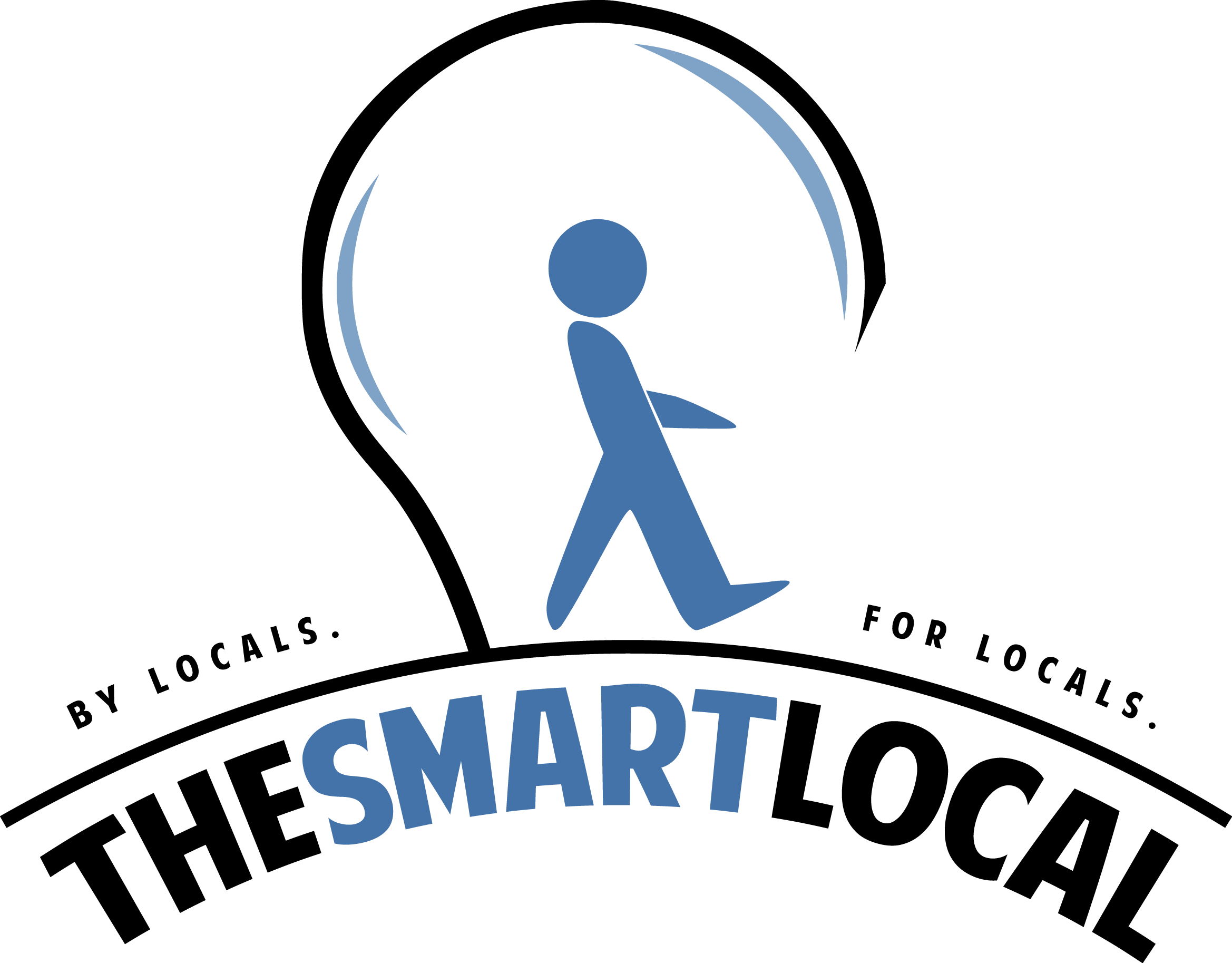 Drop us your email so you won't miss the latest news.