Banaue's Imbayah Festival
---
The centuries-old Batad Rice Terraces and Bangaan Rice Terraces of Banaue in the Cordilleras, both UNESCO World Heritage Sites, are reason enough to visit the scenic area.
However, we recommend visiting in late April 2022 so you can catch the Imbayah Festival too. Watch locals zoom down the mountain roads in wooden scooters, the Ifugao community parading and dancing in their woven tapis, friendly competitions, and boar sacrifices all in the name of celebrating the year's harvest.
---
Wooden scooters that can go as fast as real ones
---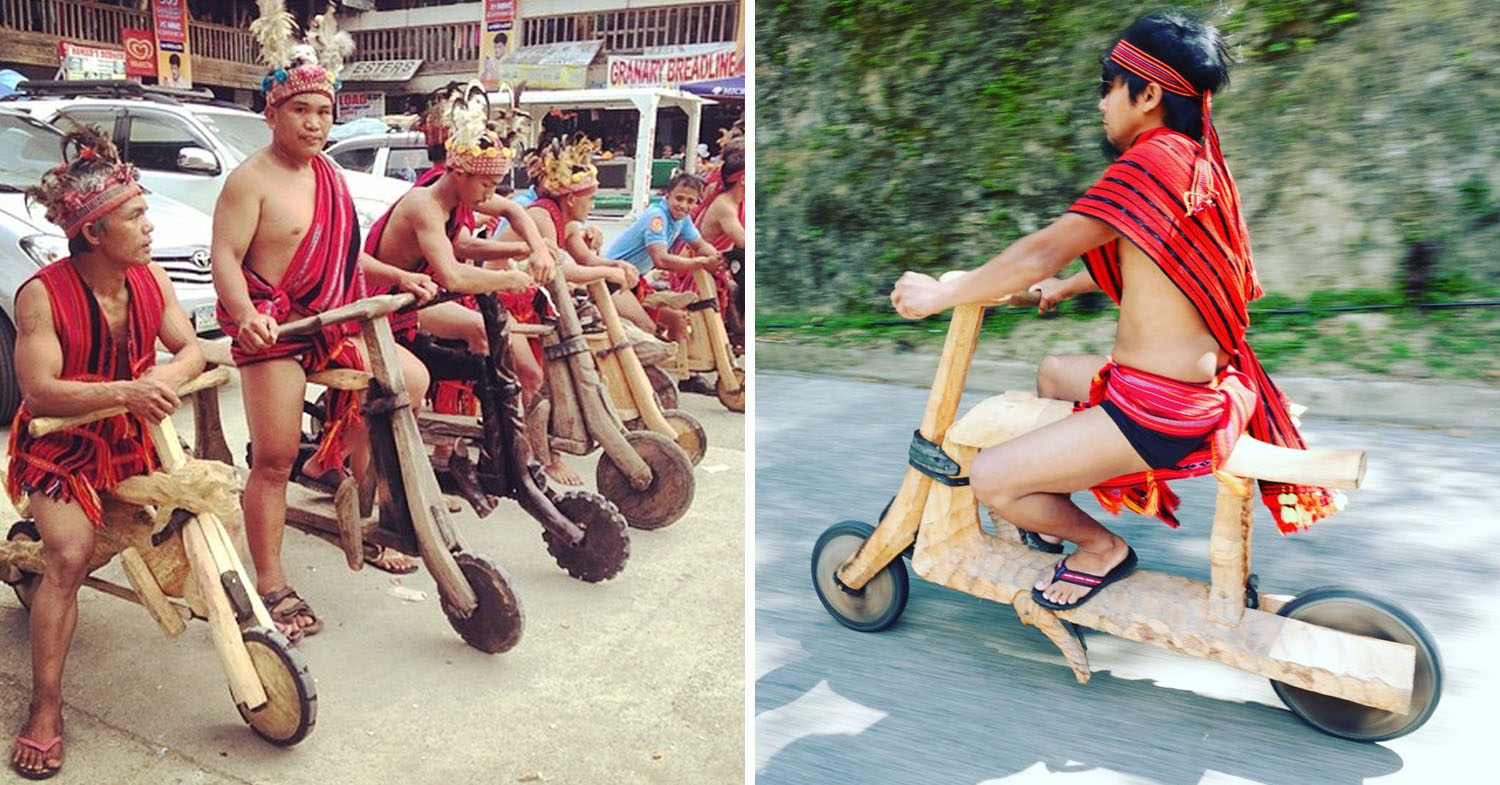 Image adapted from: @imbayahfestival and @sankukain
For many, the highlight of the 3-day harvest festival that began in 1979 is the 7-km wooden scooter race. Not just a test of speed, it's also a challenge to see whose scooters can stay intact and maintain control.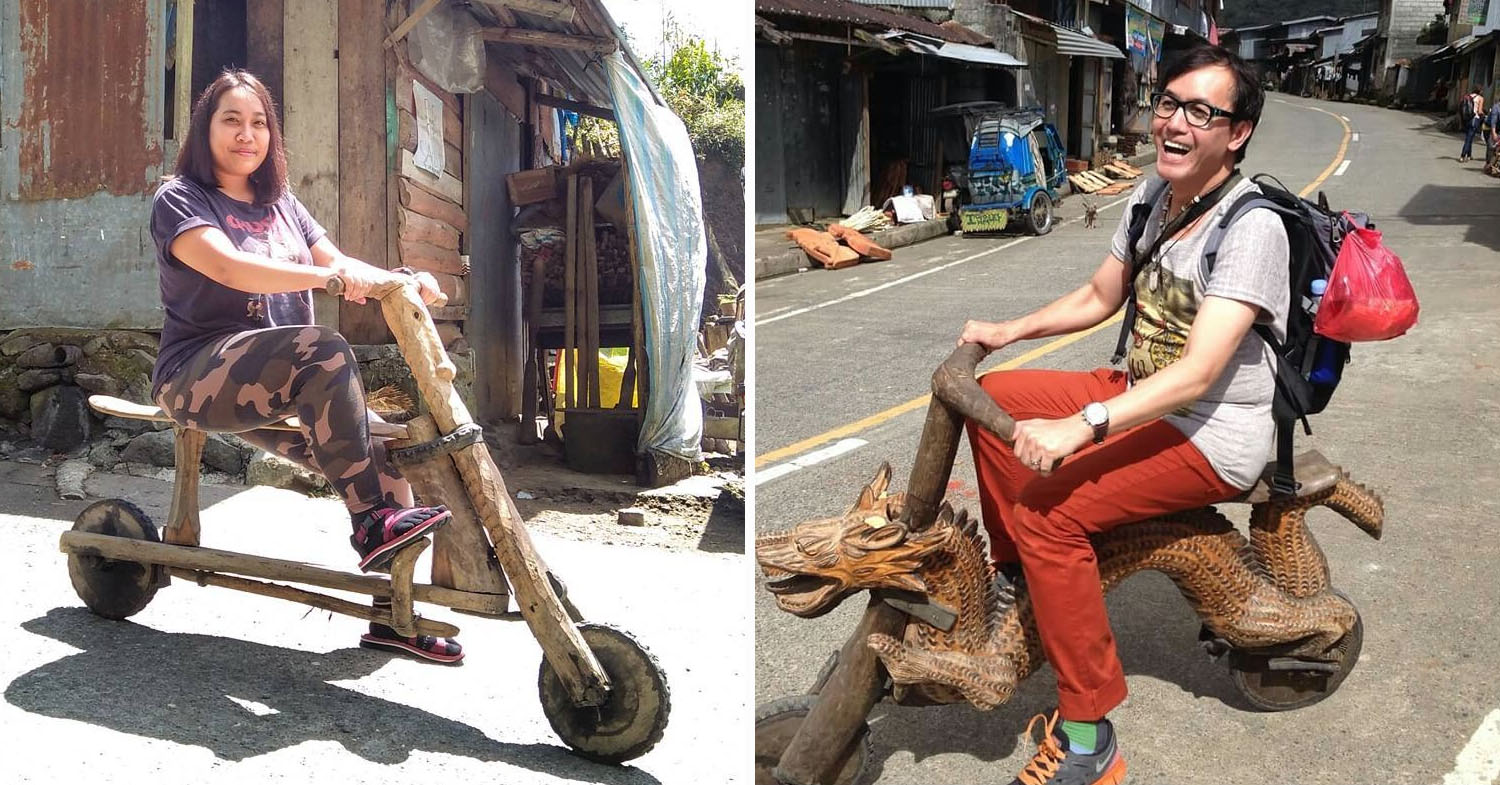 Some scooters even sport dragon carvings (right).
Image adapted from: @banannahliza and @dexter_macaraeg
Handcrafted from mananor (redwood) or butbuta (white wood), the scooters were traditionally made from wood alone. This meant many lacked brakes or pedals.
Now, crafters do include modern bike parts to give their scooters added stability. From the Rice Terraces View Point to downtown Banaue, they can go as fast as 50 km/h.
Ask a rider nicely after the race, and you may be able to score a photo op with their ride!
---
Watch the parade procession and sample rice wine
---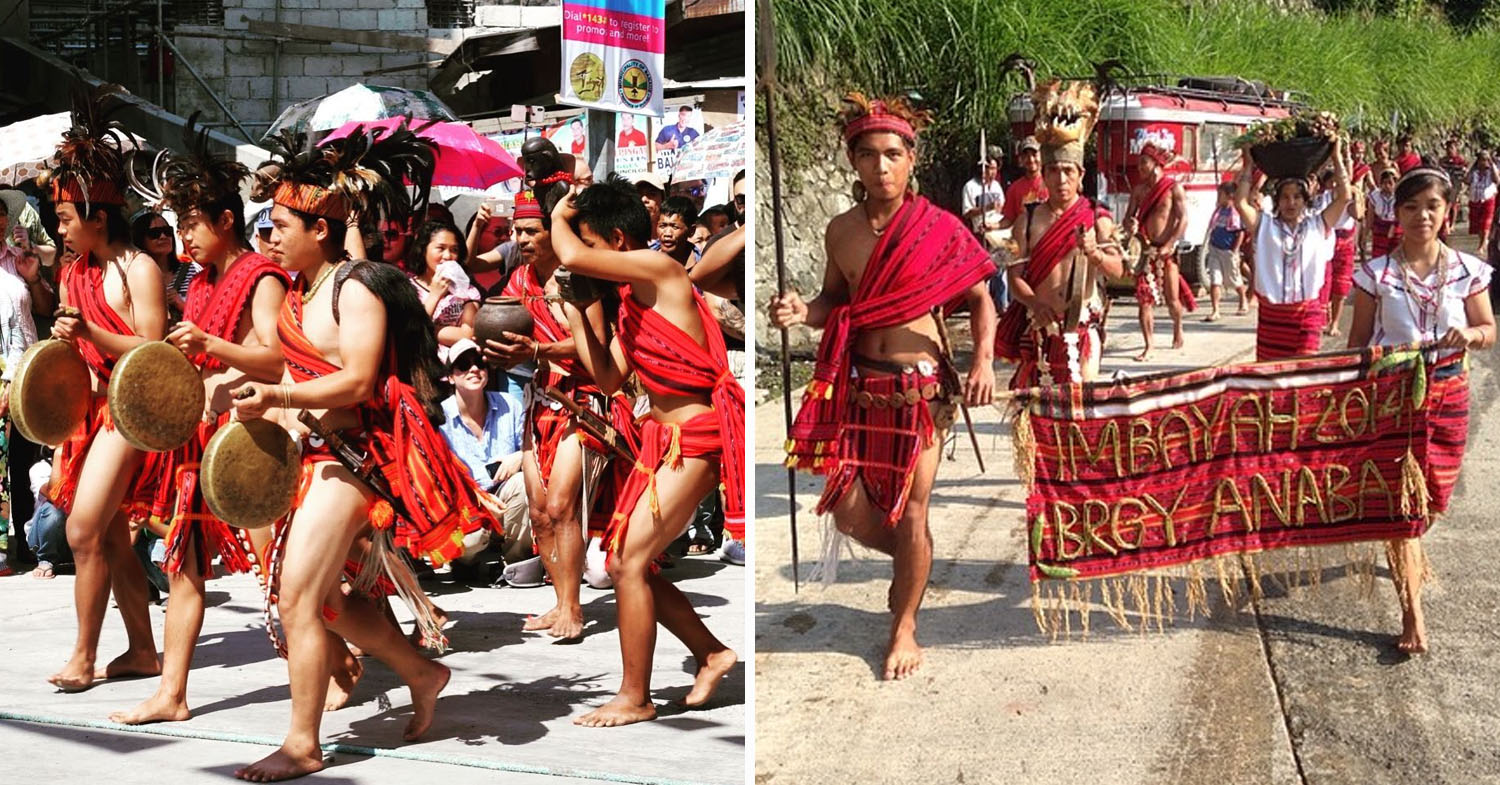 Image adapted from @sankukain and @imbayahfestival
The scooter race is, of course, just one part of the Imbayah parade that barangay representatives show up for in their best tribal clothing and headpieces. Live wrestling, woodcarving, rice-pounding, and sewing competitions with games and art on display are also part of the fun.
Of late, the festivities also include a Mr. and Ms. Imbayah pageant and a men's volleyball game where all participants don traditional loincloths.
You shouldn't miss out on the chance to sample local dishes too – for the festival, boars are ritually sacrificed in public and bayah (rice wine) fermented and shared among visitors and the community.
---
Based on old rituals for families joining the Banaue elite
---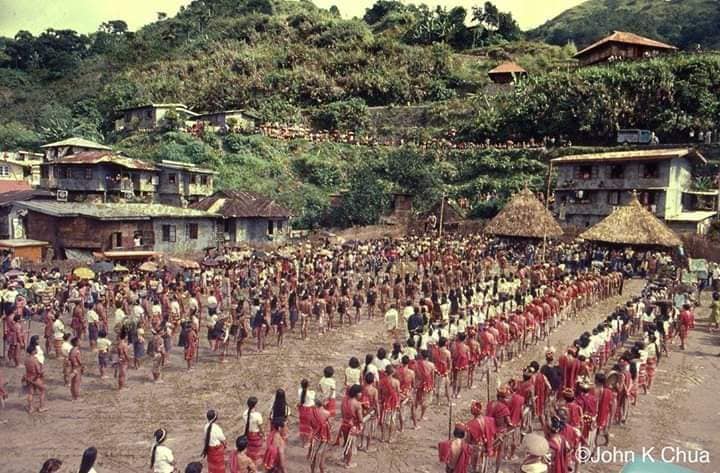 The first Imbayah Ethnic Parade, now known as the Imbayah Festival, in 1979
Image credit: John K Chua
These days, community members and visitors of all parts of society are welcome to take part in or witness the parade. But traditionally, the rituals that the parade was based on were reserved for newly rich families.
Back in the day, they would throw a banquet in thanks for their harvest and a 13-day-long celebration including 9 evenings of dancing, according to Rappler.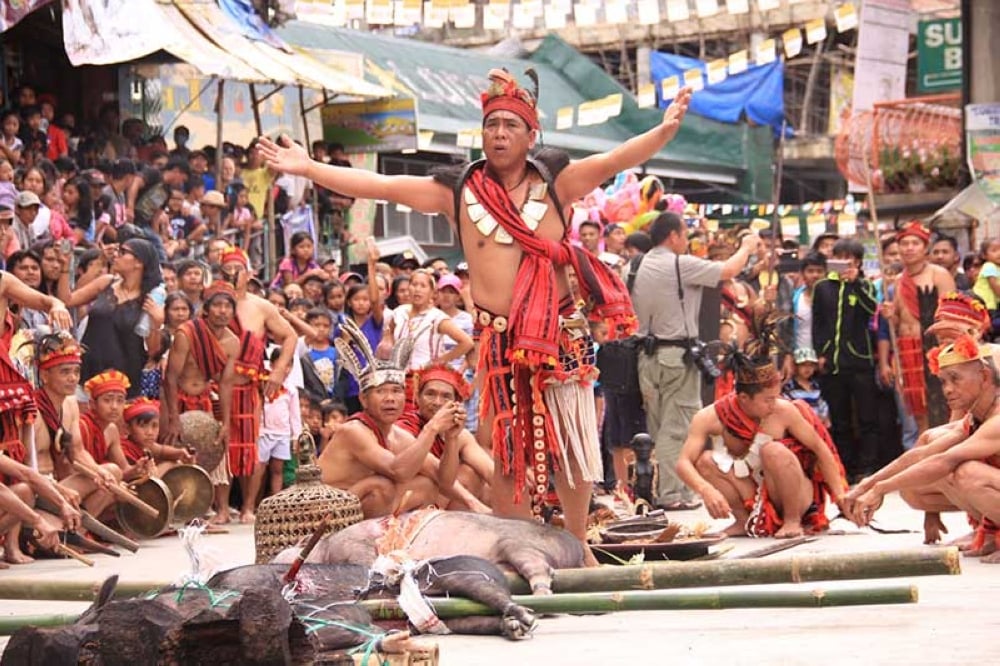 A modern-day boar sacrifice at the festival
Image credit: Ifugao GROUP 6 3C
Boar and carabao sacrifices were involved, after which the skulls of these animals would be used to decorate the rich family's house as a status symbol.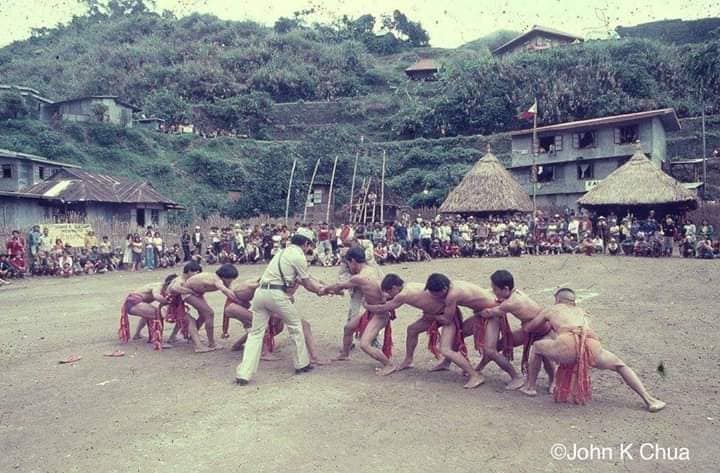 Tug-of-war at the first Imbayah Ethnic Parade in 1979
Image credit: John K Chua
Only in 1979, the then-Banaue Mayor Adriano Apilis Jr. helped form the Imbayah Festival as it is known today. This was to encourage the Ifugao community to continue their cultural practices, as many youth were abandoning them while moving to big cities for economic opportunities.
---
Where to stay during your visit to Banaue
---
While downtown Banaue has a number of guesthouses to choose from, we recommend booking a private cabin for your crew to have a little more space to rest in.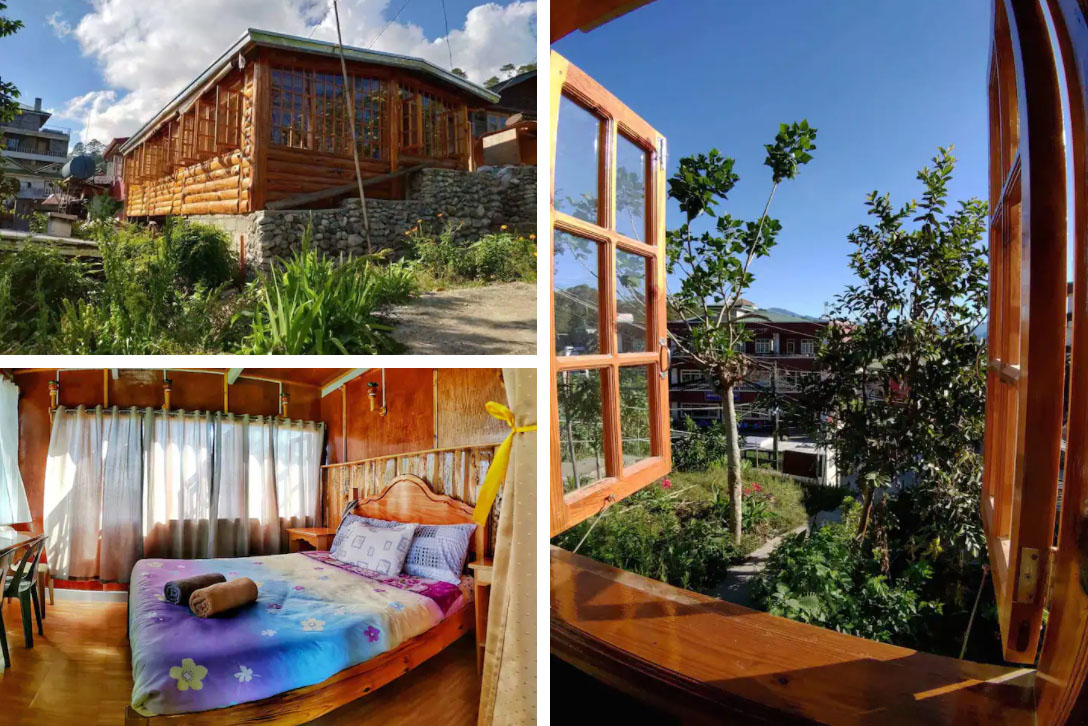 The Gasik Room
Image adapted from AirBnB
If you're arriving as a pair, look no further than the Gasik Room (P2,080, ~USD41.67 per night) pine cabin conveniently near the tourist center and bus terminal, with a private hot shower and basic kitchen space that'll be all yours.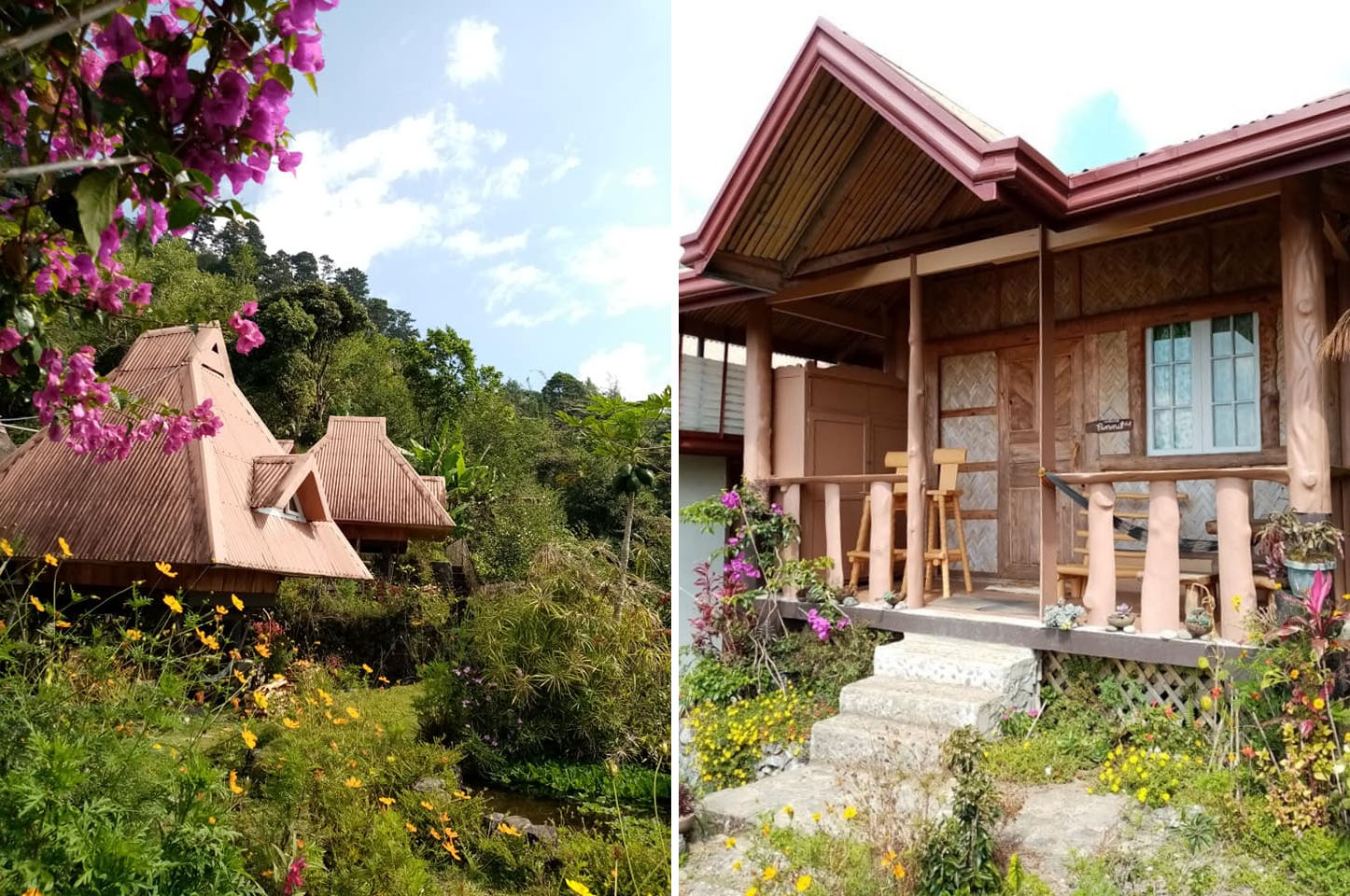 Image adapted from Baleh Boble Guest House and Baleh Boble Guest House
Alternatively, Baleh Boble Guest House, from P2,400 (~USD47.88) a night for a triple room, boasts a beautiful flower garden with outdoor seating, a gorgeous sunset view over the hills, and Ifugao-style cottages where you'll spend the night.
---
The next Imbayah Festival is scheduled for 2022
---
For those who can't wait to join in the festivities, the next Imbayah Festival is scheduled for 2022.
The annual event's schedule has not been released yet, but you can refer to the 2019 program for a good idea of the events that are usually in store.
For more things to do in the Philippines, also check out:
---
Cover image adapted from: @imbayahfestival and Ifugao GROUP 6 3C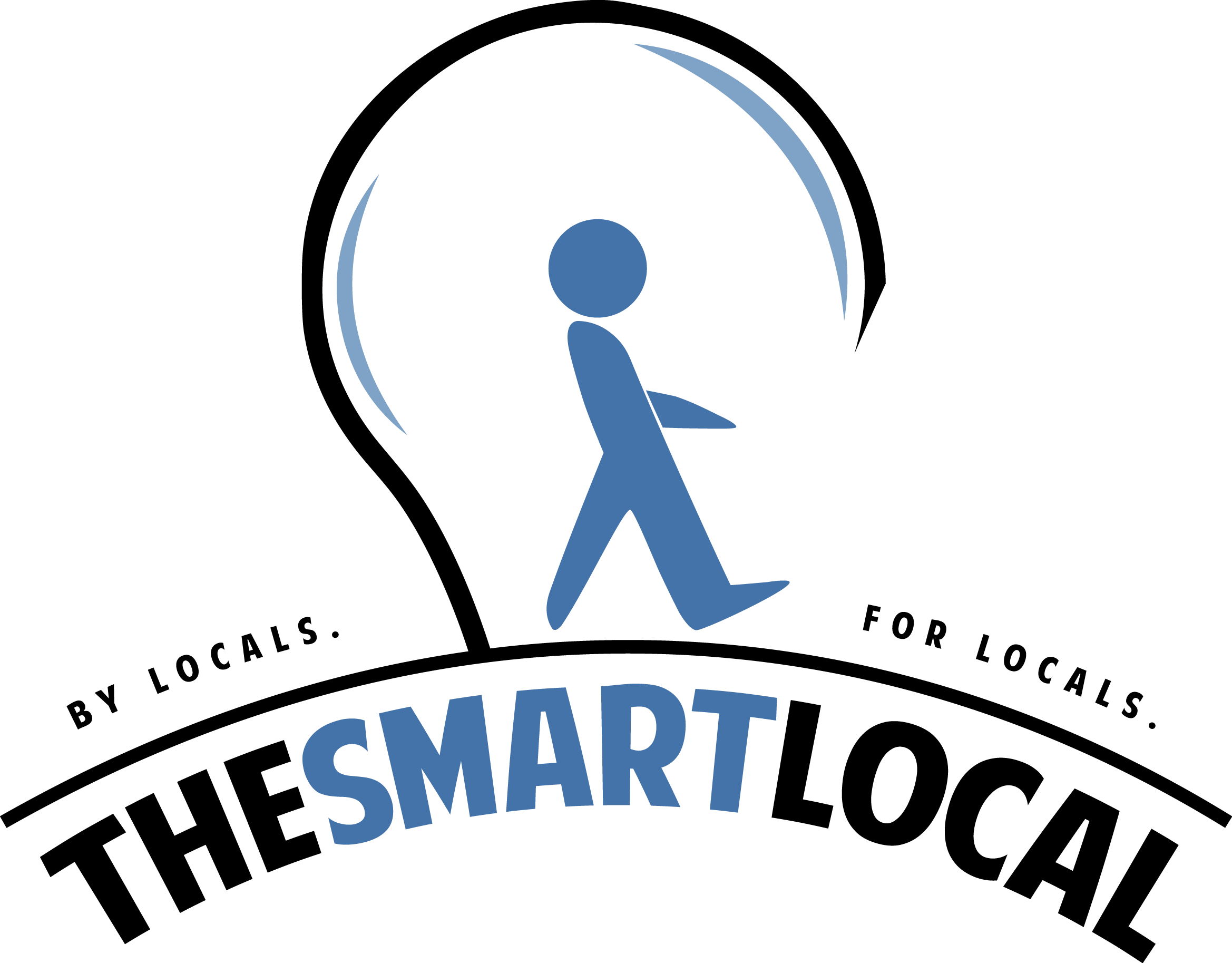 Drop us your email so you won't miss the latest news.