Middle Eastern restaurants
---
Many Filipinos have ties with West Asia, either from working or being born and raised there by overseas Filipino worker (OFW) parents. Those who spent years in Saudi Arabia, Dubai, and other nations in the region strengthened the demand for authentic Middle Eastern restaurants here in the country.
There's even a big possibility that you or an aunt, uncle, or cousin dislike the Filipino version of shawarma with cucumber, tomatoes, and ground meat since that's far from the original. When you do want to try out Arabic food, these restaurants won't disappoint:
---
1. Shawarma Snack Center – Turkish & Iranian food near Roxas Boulevard
---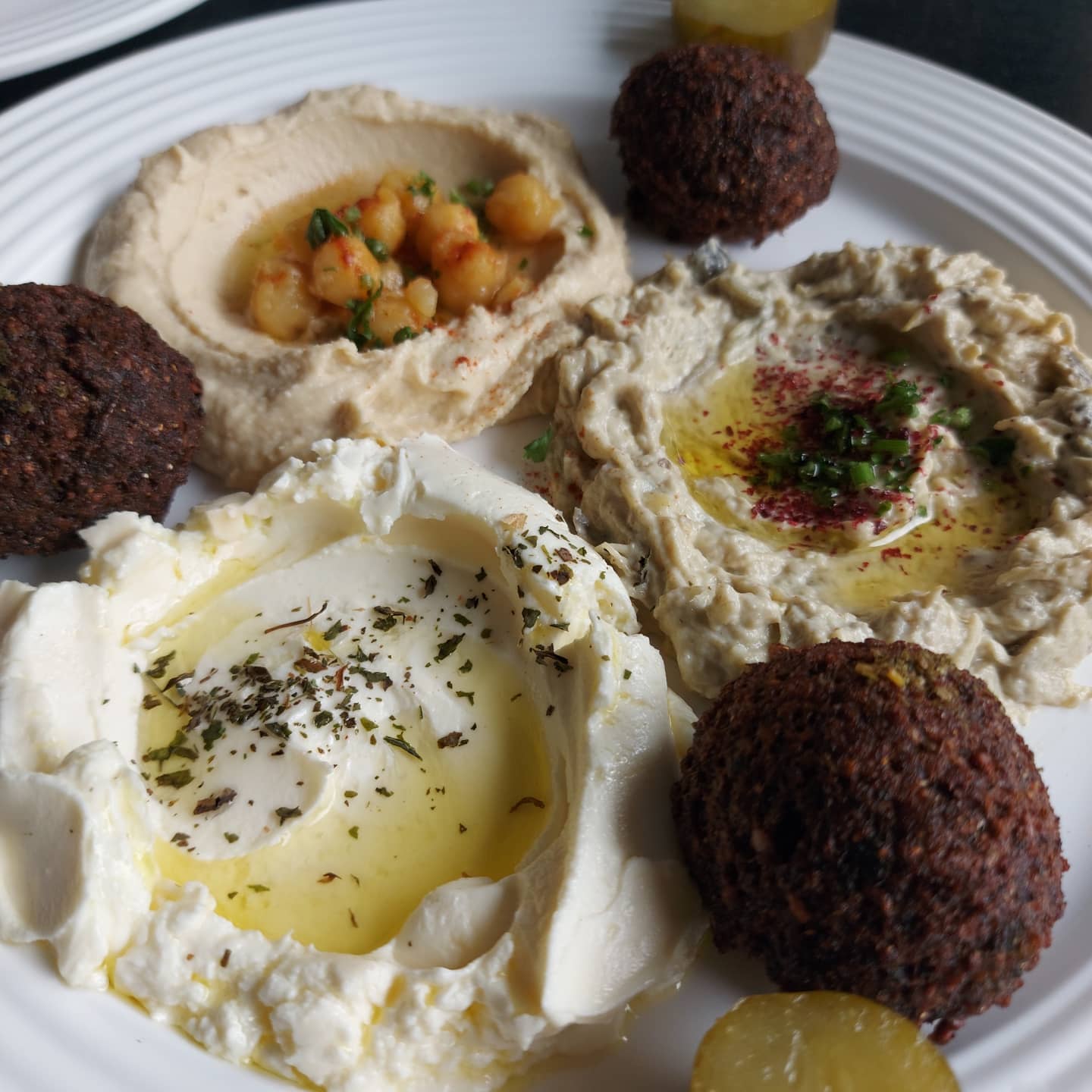 Appetizer plate with hummus, mottabal, labneh, & falafel
Image credit: Sharlyne Ang
Those who've had traditional middle eastern dishes swear by the authenticity of Shawarma Snack Center. This restaurant near Roxas Boulevard, Manila Bay, has a loyal following of foreign and local patrons who love to dine on Turkish and Iranian dishes way into the wee hours since they're open until 2AM.
We recommend getting their appetizer plate (P225,~USD4.10); it has different dips such as hummus, mottabal, and labneh, where you can dip a crisp falafel. They also have a mixed grilled kebab plate (P325, ~USD5.93) with tenderloin, beef, and chicken, so you'll have variety. And for the sweet-toothed, try kunafa, a deep-fried sweet cheese that is absolutely decadent.
Address: 484 Salas St, Ermita, Manila, Metro Manila
Opening hours: 8AM-2AM, Daily
Telephone: (02) 8521 2121
Shawarma Snack Center's Facebook
---
2. Meshwe – authentic shawarma in Fairview, Quezon City
---

Authentic chicken shawarma.
Image credit: Meshwe
Meshwe serves Lebanese food that tastes exactly like the ones you get abroad, as claimed by patrons who have lived in the Middle East before. Their best-selling chicken shawarma (P120, ~USD2.18) is vastly different from the Filipino version we're all used to. Meshwe's shawarma doesn't have cucumbers, tomatoes, onions, mayo, or cheese. Instead, you'll get thick cuts of chicken or beef, French fries, pickles, and Greek yogurt sauce wrapped in a flatbread. 
They also have a reliable delivery system that allows anyone in the metro to order classic dishes such as kebab (P360, ~USD6.55), and feta cheese sambusak (fried pastry) (P120, ~USD2.18). For larger groups, you may try their kabsa (P1,000, ~USD18.20), a whole roasted chicken on top of Bukhari rice. 
Address: Regalado Highway, North Fairview, Quezon City
Opening hours: Wed-Sun, 11AM-8PM | Closed Mon-Tue
Meshwe's Facebook
---
3. Hummus Elijah – known for fresh hummus and falafel
---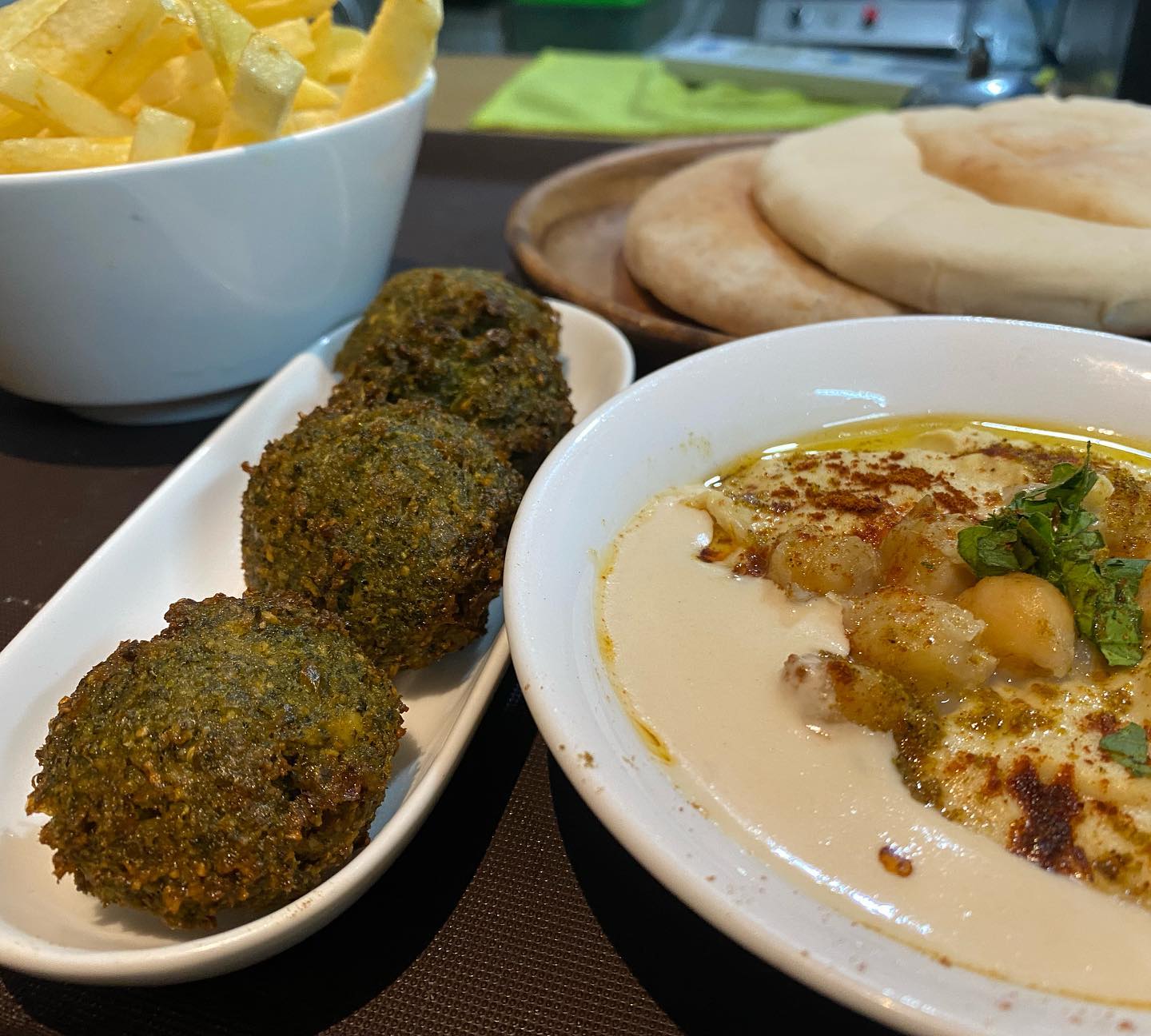 Falafel, hummus, and fries.
Image credit: Hummus Elijah
Poblacion, Makati, is a known nightlife spot; it's surrounded by bars and restaurants that both locals and foreigners frequent. Hummus Elijah is one of the restaurants in the area that serves authentic Turkish food in the late hours.
They're open 24 hours during the weekends, so you can enjoy their best-selling Falafels (P180, ~USD3.28), which are deep-fried chickpeas. We also recommend ordering their laffa bread (P200, ~USD3.64) to dip in their raved-about hummus or labane (P210, ~USD3.82), a tangy sour-cheese dip.
Address: G/F, 5059 P. Burgos, Makati, Metro Manila
Opening hours: Mon-Thu, 9AM-11.30PM | Fri-Sat, 24 hours Daily | Sun, 12AM-11.30PM
Telephone: 905 313 4602
Hummus Elijah's Facebook
---
4. Saffron – Middle Eastern restaurant along University Belt
---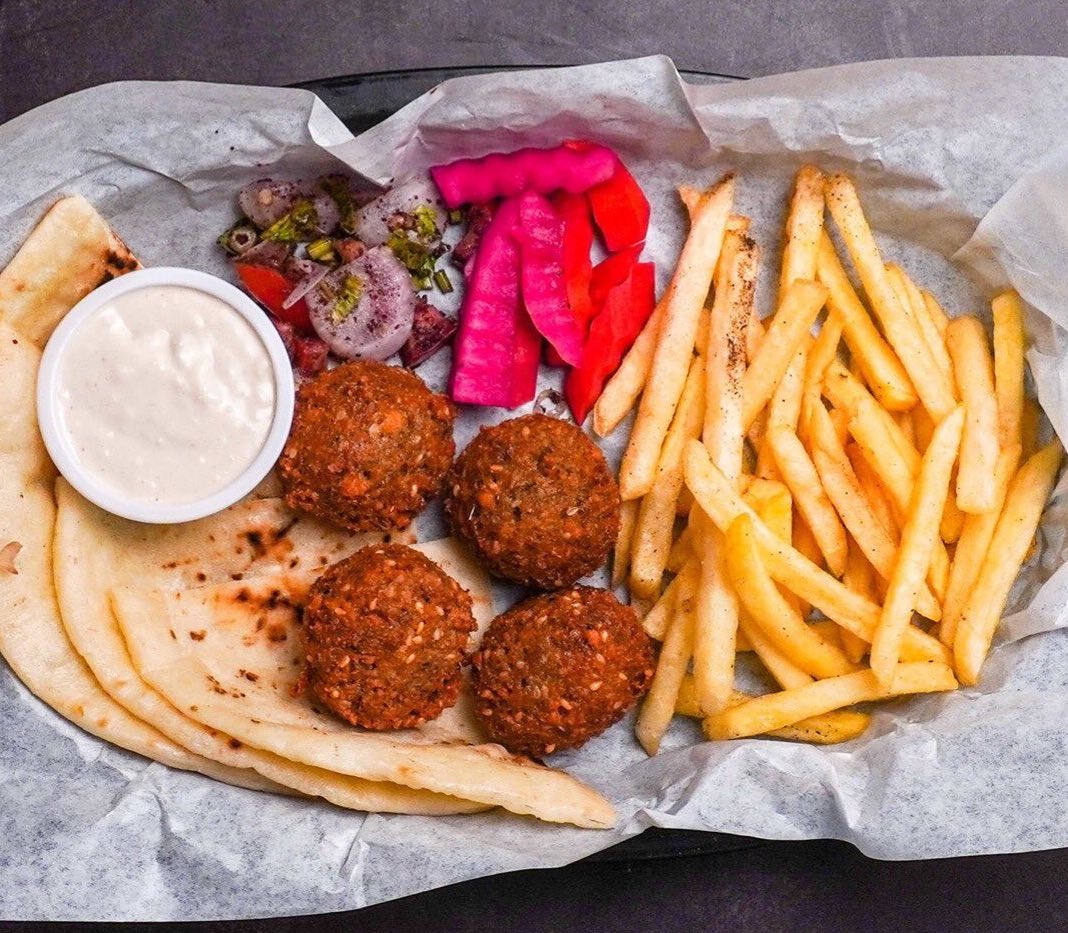 Falafel platter.
Image credit: Saffron Middle Eastern Restaurant
Saffron is conveniently located along the busy streets of universities such as the University of Sto. Tomas and San Sebastian College in Manila. They cater to loyal customers who crave authentic shawarma (P100, ~USD1.82), falafel (P130, ~USD2.37), and kabsa (P150, ~USD2.74).
The restaurant's honest take on Middle Eastern food and affordable prices makes it a favorite among college students who love inexpensive and filling meals. If you're looking for a great place to eat along the university belt of Manila, drop by this Middle Eastern restaurant.
Address:
UST Branch
FUSEBOX Building, Unit 1DE, 1st Floor, 1254-1258 Asturias St. Zone 046, Brgy. 471, Sampaloc Manila
San Sebastian Branch
2114 – A C.M Recto Ave. Zone 040 Brgy. 390, Quiapo, Manila
Opening hours: Mon-Sat, 11AM-8PM | Closed Sundays
Telephone: 
Saffron's Facebook
---
5. Mister Kabab – Middle Eastern chain restaurant
---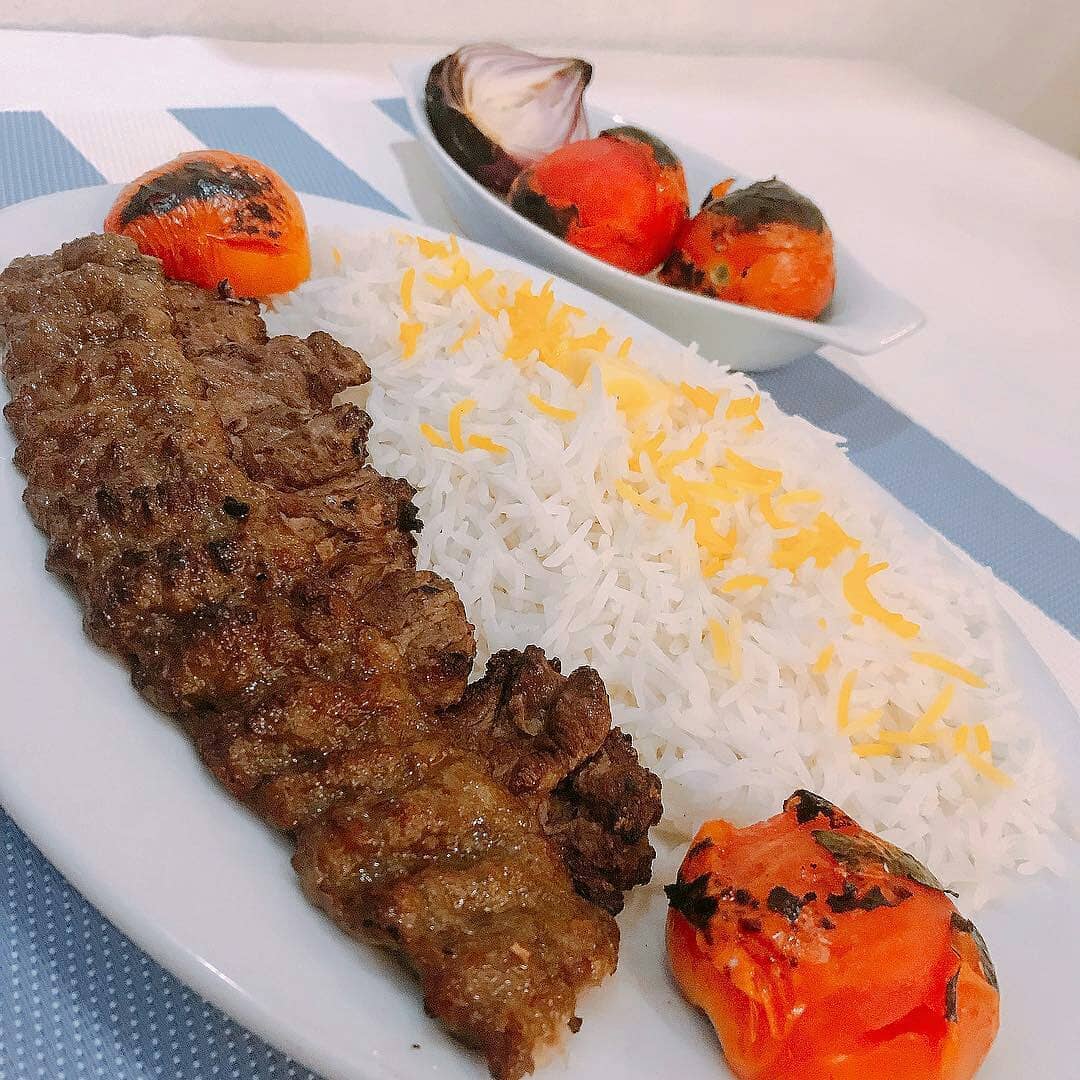 Beef chelo kabab.
Image credit: Mister Kabab
Those who have reservations about Arabic food should try out Mister Kabab first because it's conveniently located in known malls and has an uncomplicated menu. Treat your taste buds to a plate of their best-selling beef chelo kabab (P260, ~USD4.70), keema with eggplant (P165, ~USD2.98), and sizzling lamb chop (P480, ~USD8.68). 
Although they have Middle Eastern dishes, the spices and seasoning are adjusted to the Filipino palate, so it's an excellent place to start when you want to explore Arabic cuisine.
Quezon City Branch
Address: 31 West Avenue, Quezon City
Telephone: 8351-26-47
Opening hours: 8AM-3PM, 4PM-11PM Daily

Pasig City Branch
Address: Pearl Drive Ortigas Center, Pasig City
Telephone:  8584-3833
Opening hours: 10.30AM-9PM, Daily
Mister Kabab's website | Facebook
---
---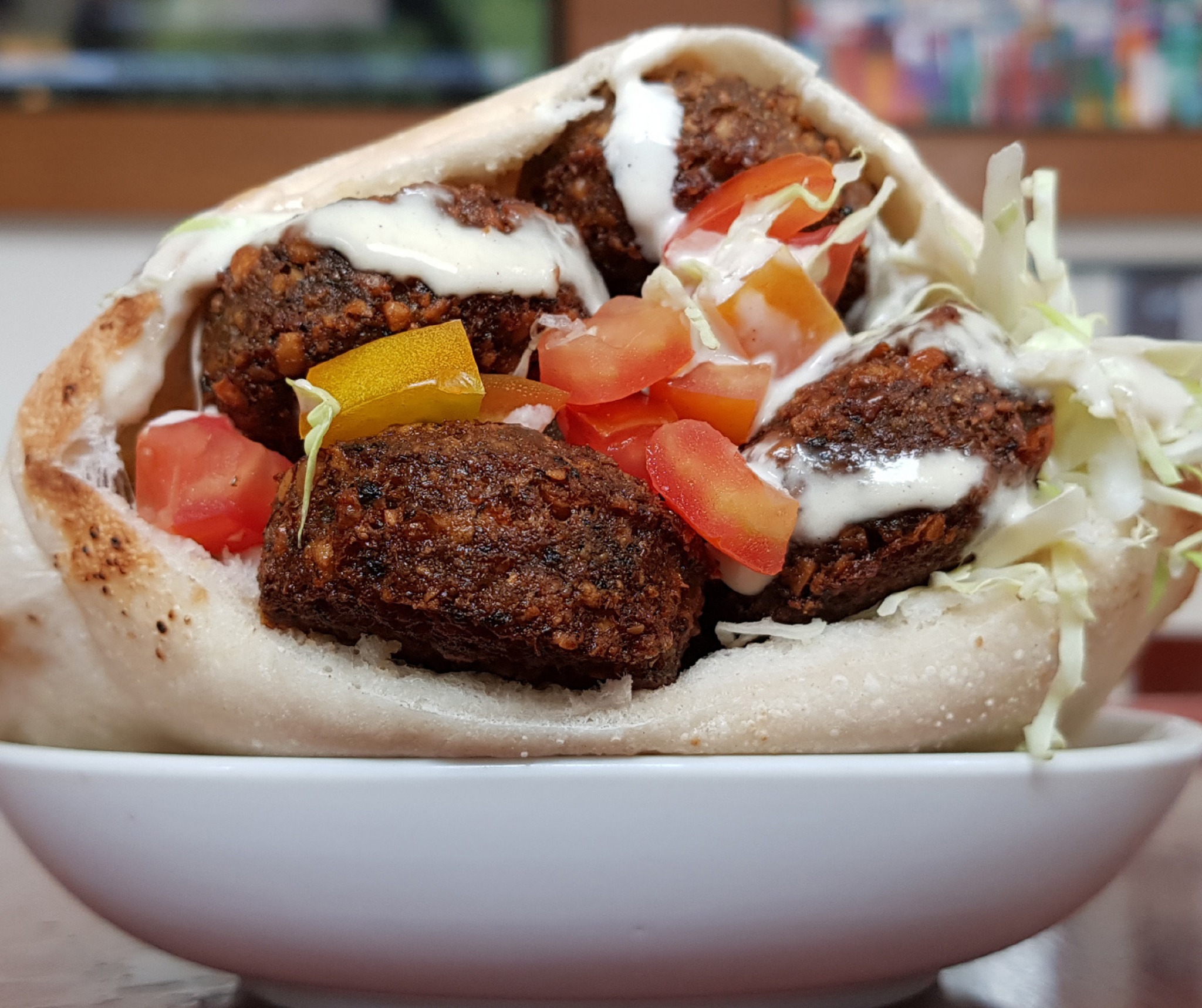 Falafel sandwich.
Image credit: Beni's Falafel
Even meat-lovers like the dishes from Beni's Falafel, particularly their falafel sandwich (P225, ~USD4.07) because it has a crispy yet juicy falafel filling that can even be mistaken for meatballs. The sandwich also has shredded cabbage, onions, and tomatoes, doused in a savory garlic sauce. 
And after enjoying vegetarian-friendly mains, you can try low-carb tahini cookies with ice cream (P230, ~USD4.16). Beni's is open daily until midnight, so you can still order for late-night food trips. 
Address: 4634 Valdez Street, Poblacion, Makati
Telephone: 0906 349 1300
Opening hours: 9AM-12AM, Daily
Beni's Falafel's Facebook

---
7. Alquds Restaurant – Halal food in Manila
---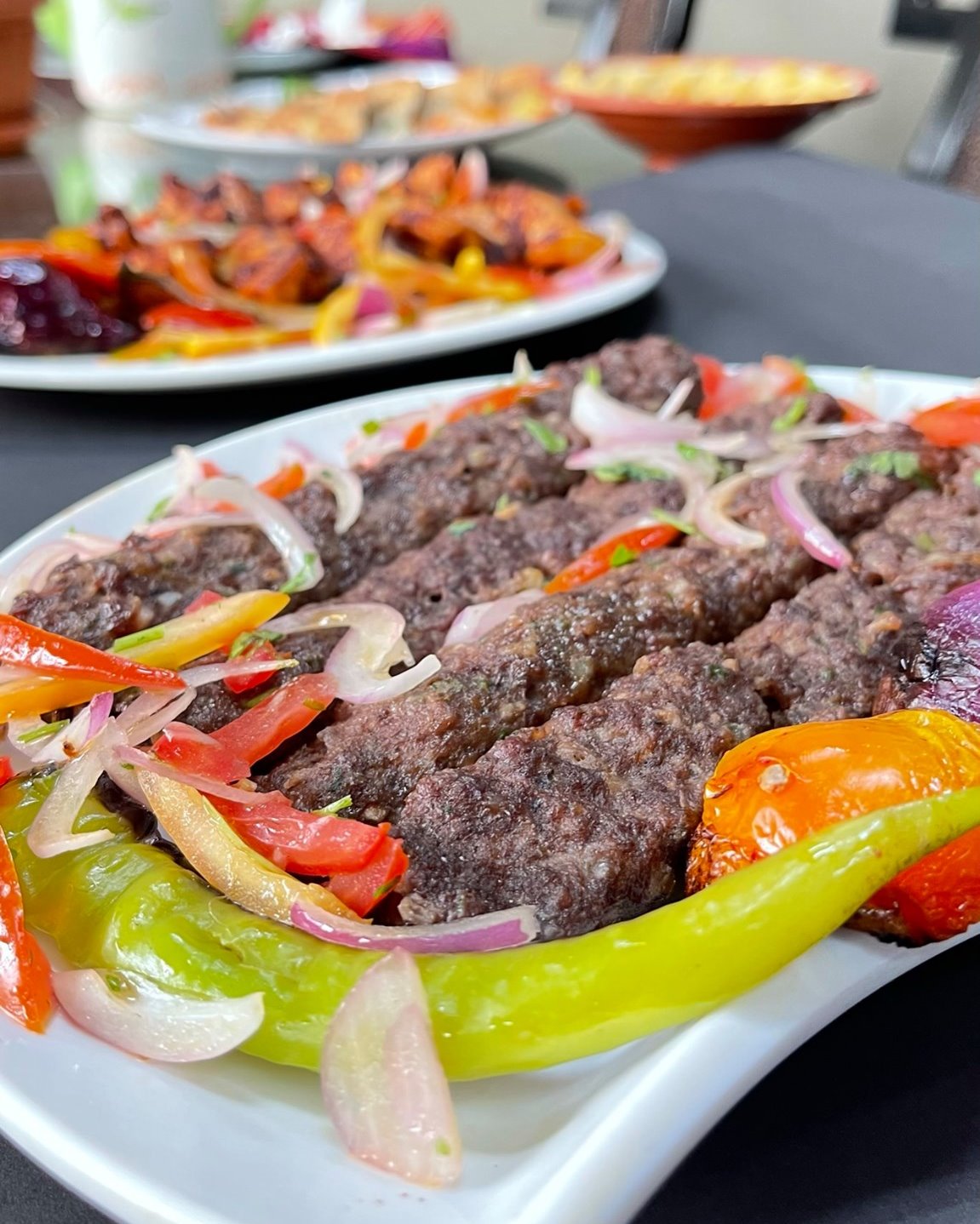 Beef kebab plate.
Image credit: ALQUDS RESTAURANT – Halal Food
Alquds Restaurant makes sure that its dishes have 100% halal ingredients. They've been serving Middle Eastern, Mediterranean, and Persian food since the 1990s.
Their must-try dishes include an eggplant-based salad called baba ganoush (P189, ~USD3.42), lamb bbq (P879, ~USD15.91), and chicken biryani (P339, ~USD6.13). Alquds is one of the Middle Eastern restaurants in Manila that you can rely on for halal comfort food. 
Address: 1533 M. H. Del Pilar St, Ermita, Manila, 1000 Metro Manila
Telephone: (02) 8523 3164
Opening hours: 9AM-9PM, Daily
Alquds Restaurant's Facebook
---
8. Ziggurat Cuisine – Arabic food in Poblacion, Makati
---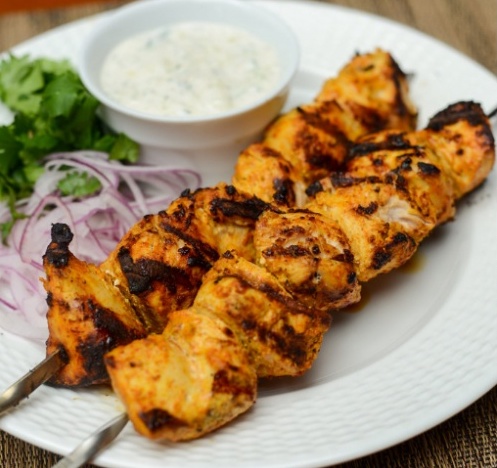 Chicken tika.
Image credit: Zigguratcuisine.com
Aside from Middle Eastern dishes, Ziggurat Cuisine also serves Arabic food from parts of Africa. This eccentric restaurant tucked away at the corner of Poblacion, Makati will give you a memorable dining experience, from the establishment's interior to their specialty Arab feasts. 
Their best-sellers include chicken tika (P290.30, ~USD5.26) and various bread such as the Pakistani Roti (P41, ~USD0.74), Ethiopian Injera (P57, ~USD1.03), and Arabian Khobiz (P30, ~USD0.54). And if you're in the mood for a feast, try out the Hanging Garden of Ke-Babylon (P3,119, ~USD56.45), which has six different kebabs, including shrimp, tuna, beef, lamb, and duck. It also has grilled vegetables, eight khobiz pieces, and various Arabic condiments. 
Address: 3 Durban Street Corner Makati Avenue, Tigris, Makati City
Telephone: (02) 8897 5179
Opening hours: 12PM-9PM, Daily
Ziggurat Cuisine's website | Facebook
---
Authentic Middle Eastern and Arabic food
---
Filipinos who've lived in Saudi Arabia, Dubai and similar countries won't be disappointed with the selection of authentic Middle Eastern dishes we have locally.
Similarly, those of us who have never tried Arabic food won't have to travel on a plane to taste the original recipes, shawarma, falafel, kebab, and hummus.
Check out other restaurants around the Philippines:
---
Cover image adapted from: Beni's Falafel and Meshwe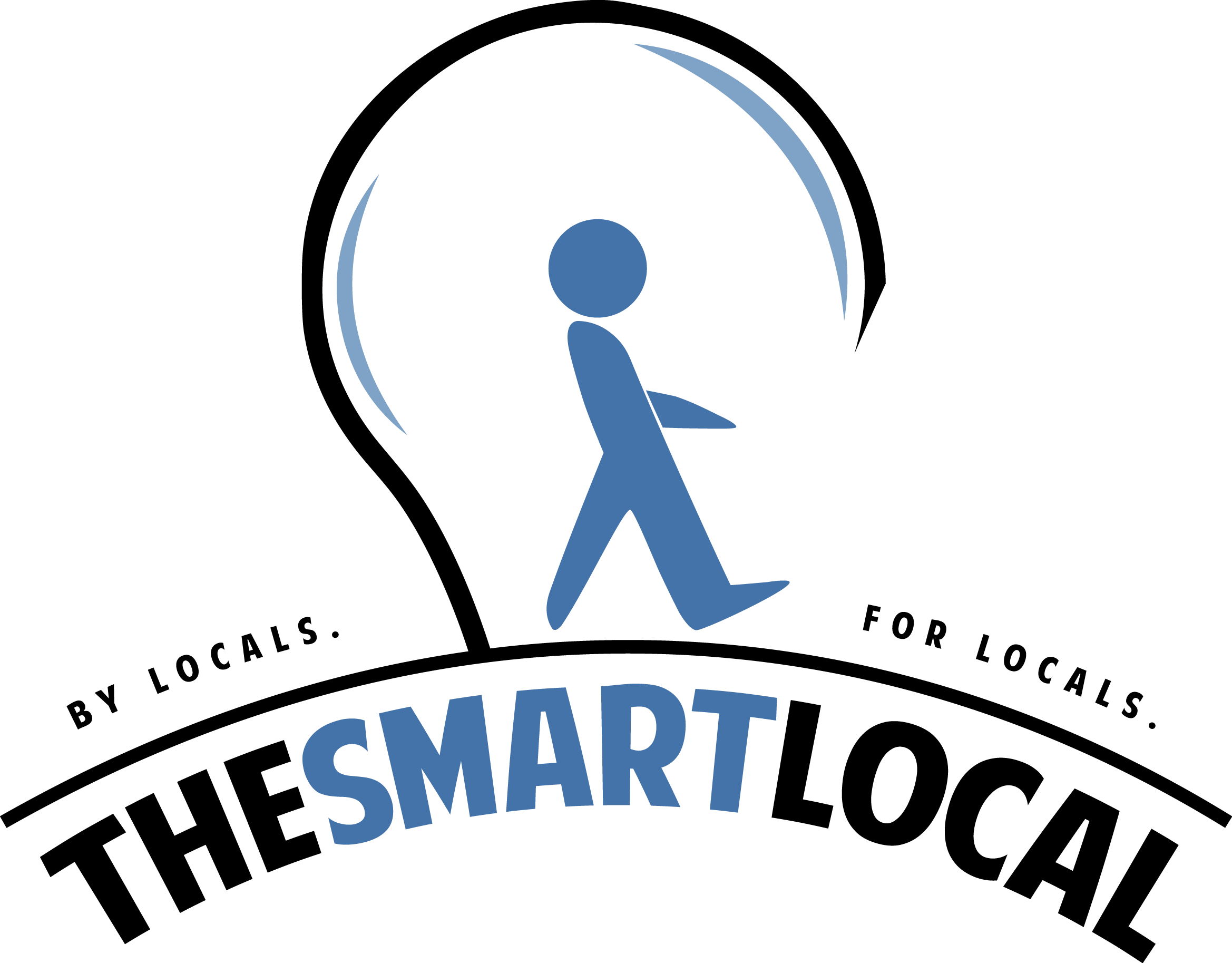 Drop us your email so you won't miss the latest news.