Kalyehon Cafe – gallery and cafe
---
Most of the time, everyone – especially art enthusiasts – enjoys looking around at art fairs, museums, and galleries, but it's also pleasant to have somewhere we can go to when we want to take a breather or even fill our stomachs with food.
If you feel like going to a gallery and at the same time, a cafe that serves food and drinks to fuel your creativity, head to Kalyehon Cafe in Imus, Cavite, a gallery and a cafe in one place.
---
Minimalist wooden structure
---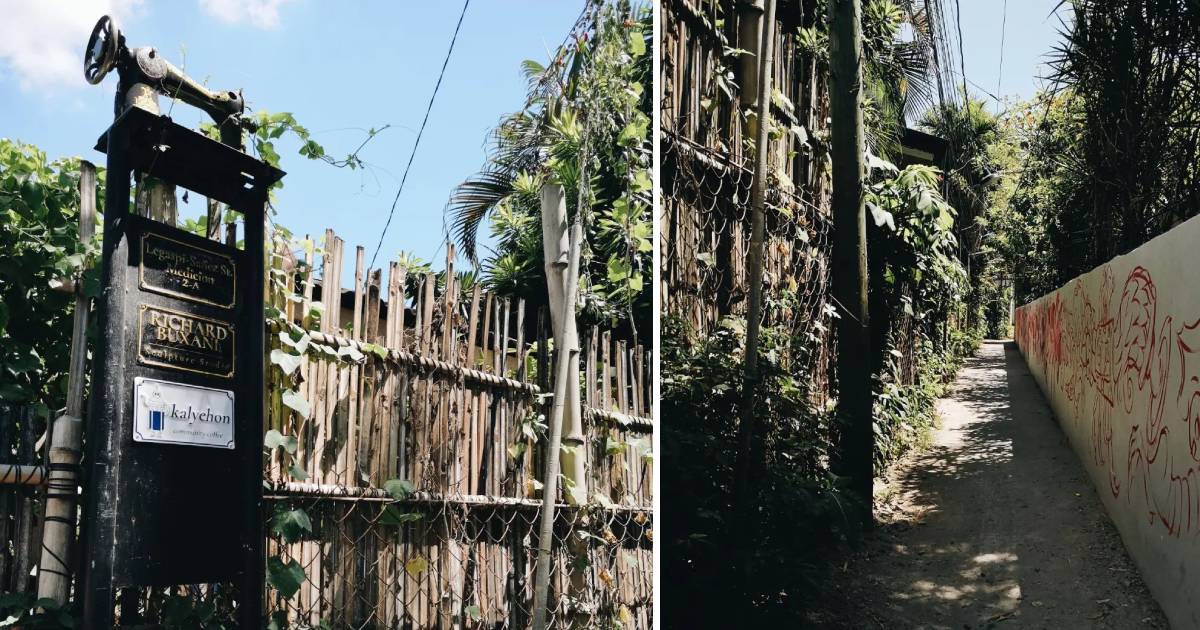 The way to Kalyehon Cafe.
Image adapted from: Kalyehon Cafe and Kalyehon Cafe
Based on the Spanish word callejon (narrow lane), you'll be going through a narrow lane that'll lead you to the cafe's location. You'll know you've arrived once you see the wooden fences and the vintage-looking metal stand with the cafe's name.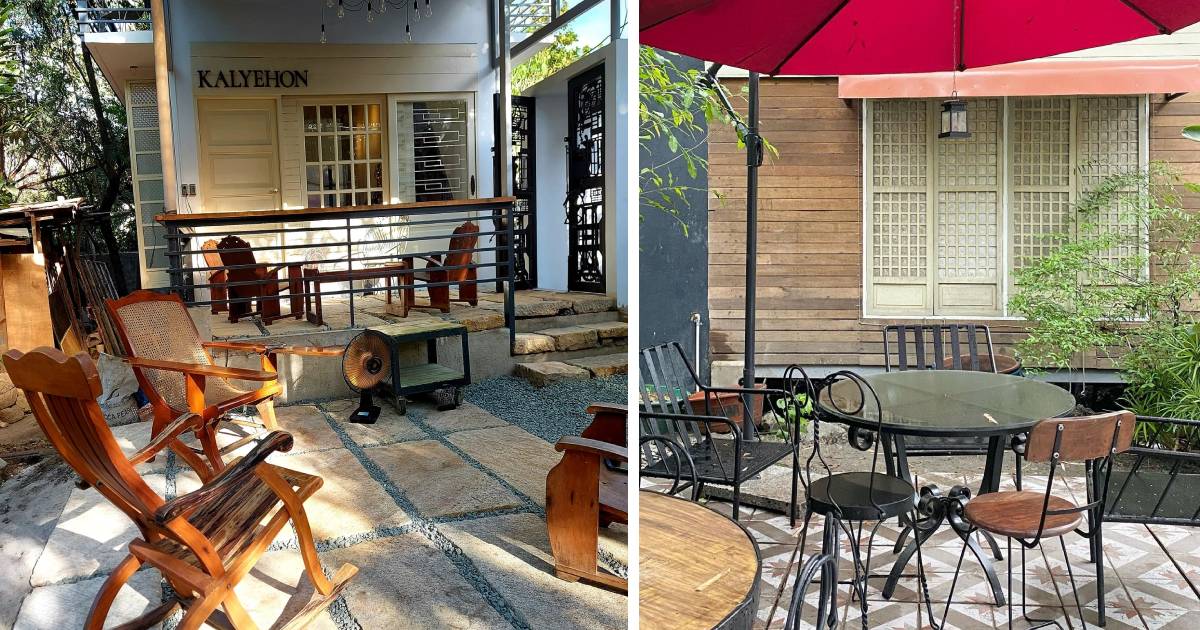 Image adapted from: Kalyehon Cafe and @melanieesprs
Upon entering, you'll quickly take note of the overall minimalist structure along with the wooden furniture, steps, and door. As you walk around the cafe, you'll see more tables and seats, now in a garden-like setting with the added metal seats and shade for protection from the sun.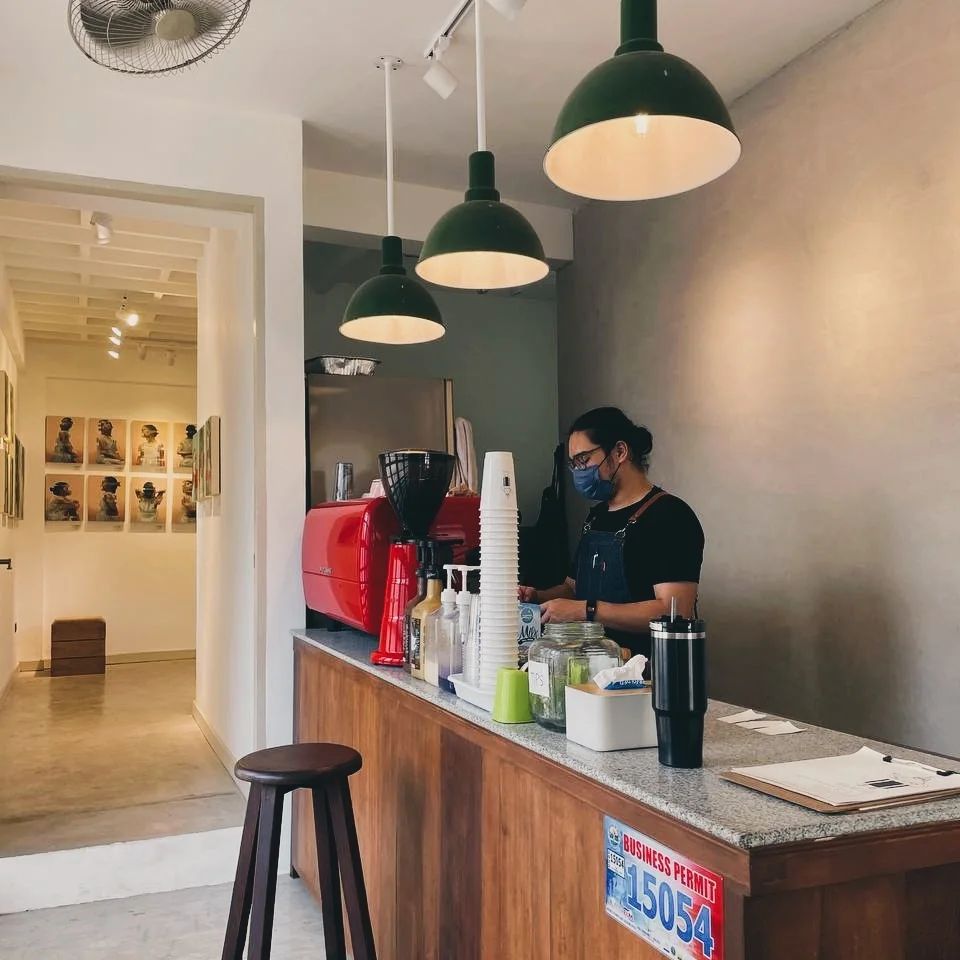 Image credit: Kalyehon Cafe
Inside, there's a coffee station and barista near the entrance to the gallery itself. You can sit and relax or start walking in the gallery while waiting for your order to be served.
---
Art gallery
---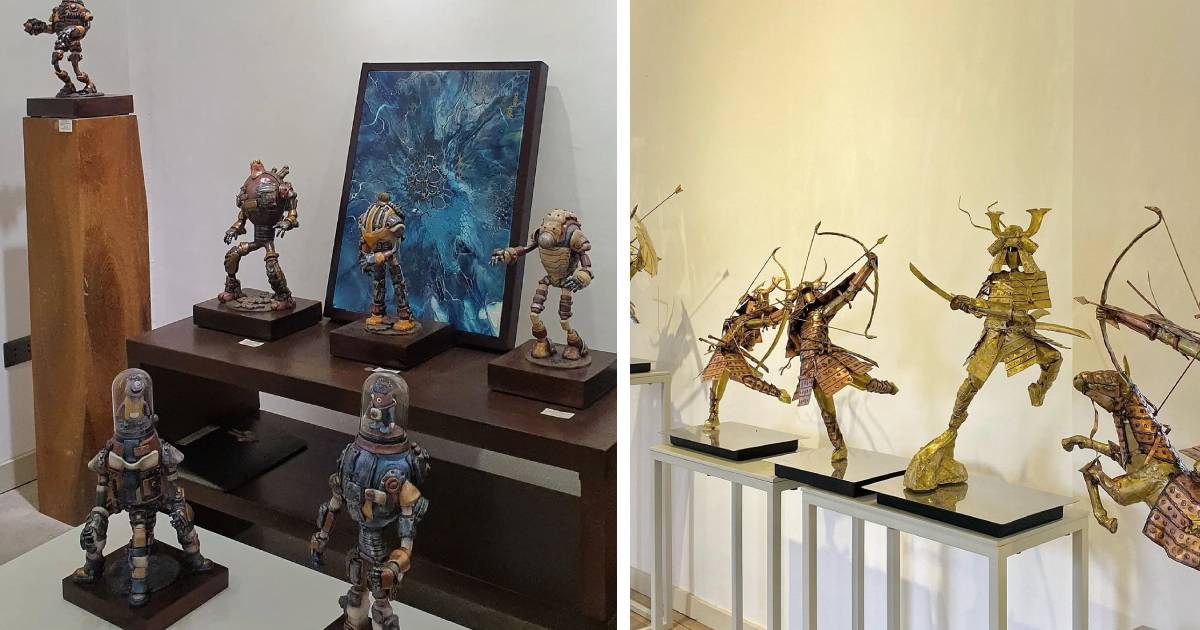 Showcases in the past months.
Image adapted from: @tarapuntatayodito and @melanieesprs
As you walk in, you'll be met with various paintings, sculptures, or figures displayed neatly as you start looking around. Do note that the showcases change every month so the gallery will feature pieces made by different artists.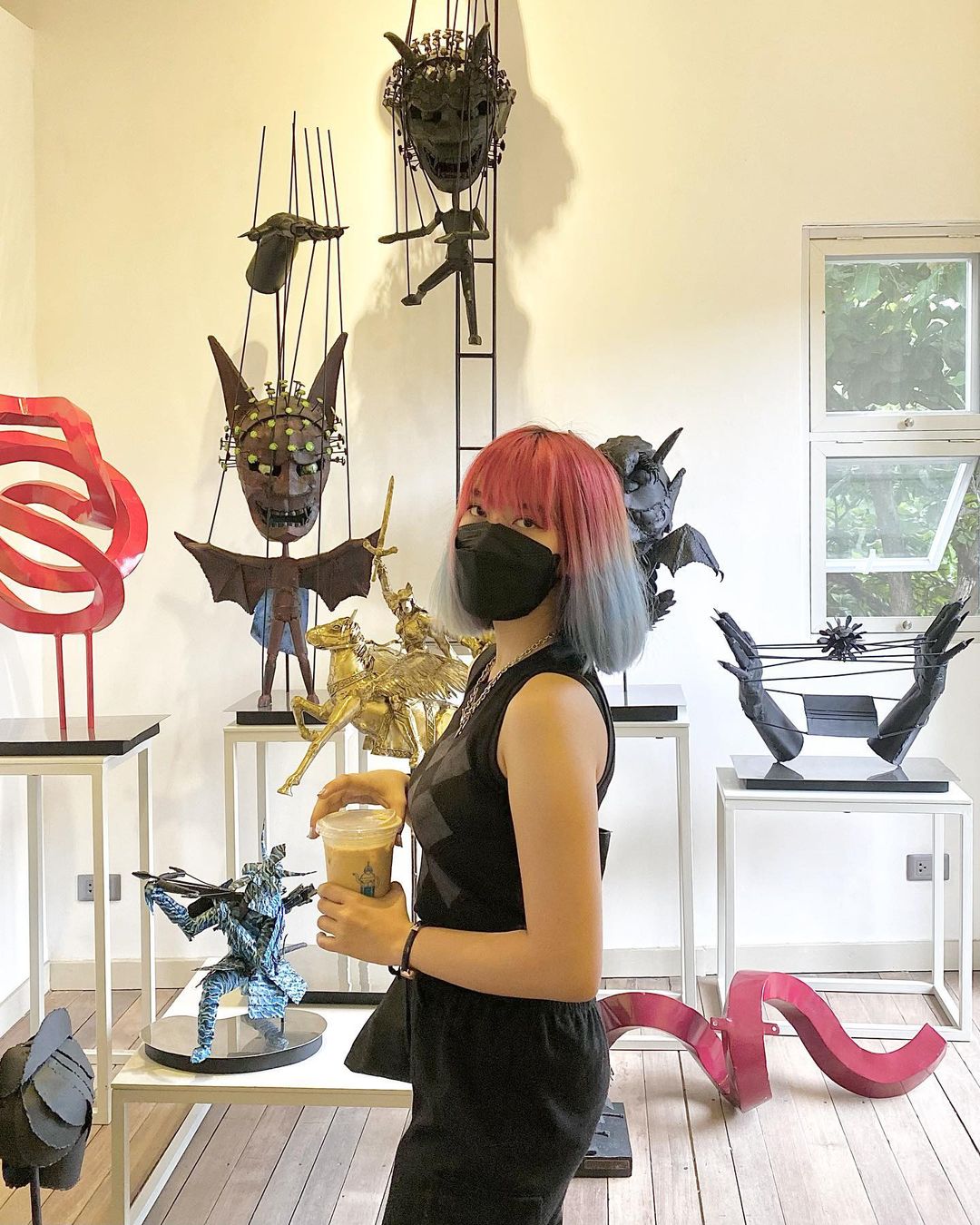 Image credit: @melanieesprs
Also, the artworks and pieces around you make for great photos, especially if you take a photo of a piece you may find fascinating.
---
Minimalist, artsy food
---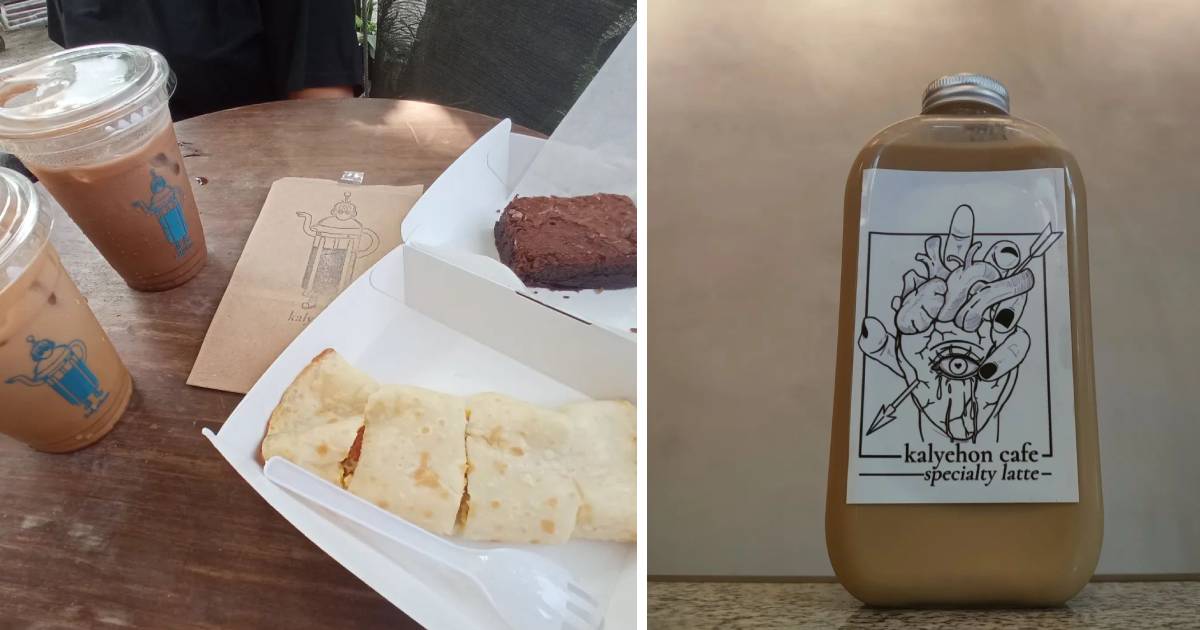 Image adapted from: @yszabel23 and Kalyehon Cafe
Following the overall concept, the cafe serves up affordable minimalist food and drinks with an artsy look to them such as their bottled coffee drinks (from P115-P155, ~USD2.15-USD2.89) and dan bing (Taiwanese-style savory crepe) (P80, ~USD1.49).
If in season, try their ube macapuno latte or the strawberry mocha latte both priced at P150-P160 (~USD2.80-USD2.99).
The bottled drinks are perfect if you're on the go, but if you're dining in, you can go for their usual coffee drinks to go with your food.
---
Kalyehon Cafe in Cavite
---
If you're an art lover who's on a budget and looking for a gallery that has quick and easy access to an al fresco dining cafe, go to Kalyehon Cafe in Cavite.
Let the creativity around you inspire you to create your own art.
Address: 147 Legazpi-Sanez Street, Medicion 2A, Imus City, Cavite
Opening hours: Mon–Tue, Thu–Sun 1pm–10pm | Closed Wednesdays
Telephone: 0917 555 6093
Email: [email protected]
Kalyehon Cafe's Facebook | Instagram
---
Cover image adapted from: Kalyehon Cafe and @melanieesprs
Get more stories like this!
Drop us your email so you won't miss the latest news.