Kàyo restaurant opens at Sirmata Farm & Nature Park
---
Now that some pandemic dining restrictions have been lifted, we can dine outdoors, especially around nature and fresh open air.
Sirmata Farm & Nature Park, located in Nueva Ecija, recently opened an al-fresco dining restaurant called Kàyo where you can wine and dine while enjoying the sight of the hills, trees, and the river.
---
Sirmata Farm & Nature Park
---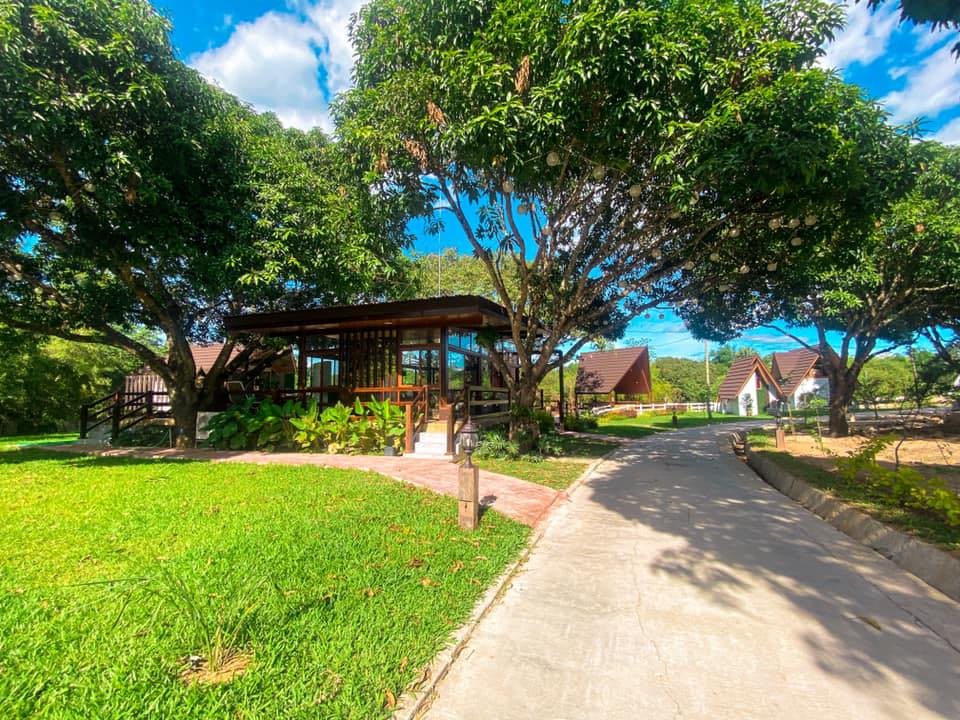 Walking into Sirmata Farm & Nature Park
Image credit: Sirmata Ecofarm and Nature Park
Walking inside, you'll immediately see a path going towards the restaurant surrounded by trees and grass while passing by some lodge accommodations.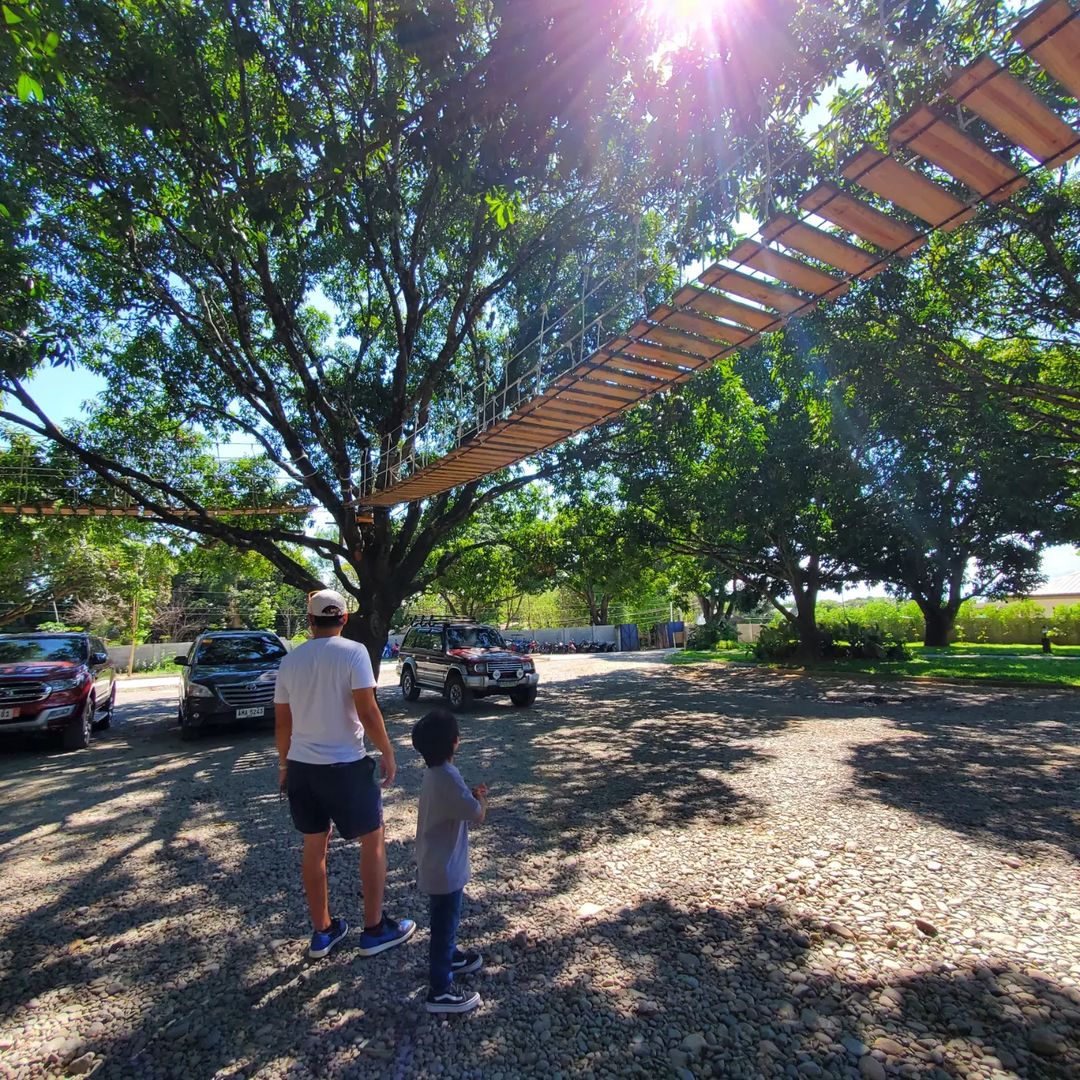 A small hanging bridge that you can walk on in between trees
Image credit: @g_r_rd0
One of the activities that you can do in the park is walk across a small hanging bridge built across some of the trees.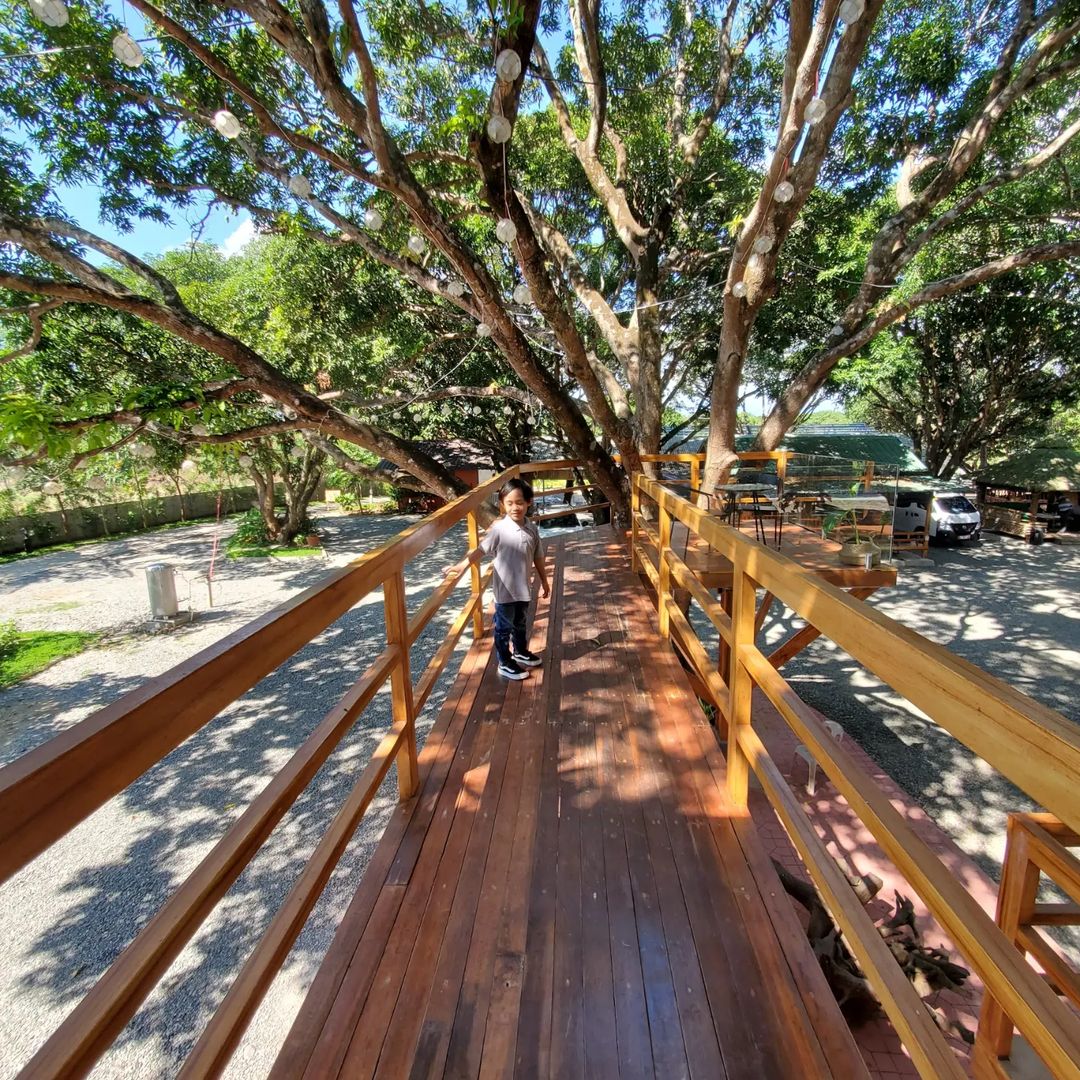 An Instagram-worthy wooden bridge built by one of the trees
Image credit: @g_r_rd0
The park also has a wooden bridge built by a huge tree where you can pose and take pictures.

Hanging spider web
Image credit: @bbbubblybbb
If you're an adventurist, go ahead and take a shot at the spider web, where you can sit or stand in the middle and take pictures. Bear in mind that this web is suspended 10 feet in the air overlooking the river, so climb carefully or skip this if you have a fear of heights.
---
Kàyo restaurant aesthetic and reservations
---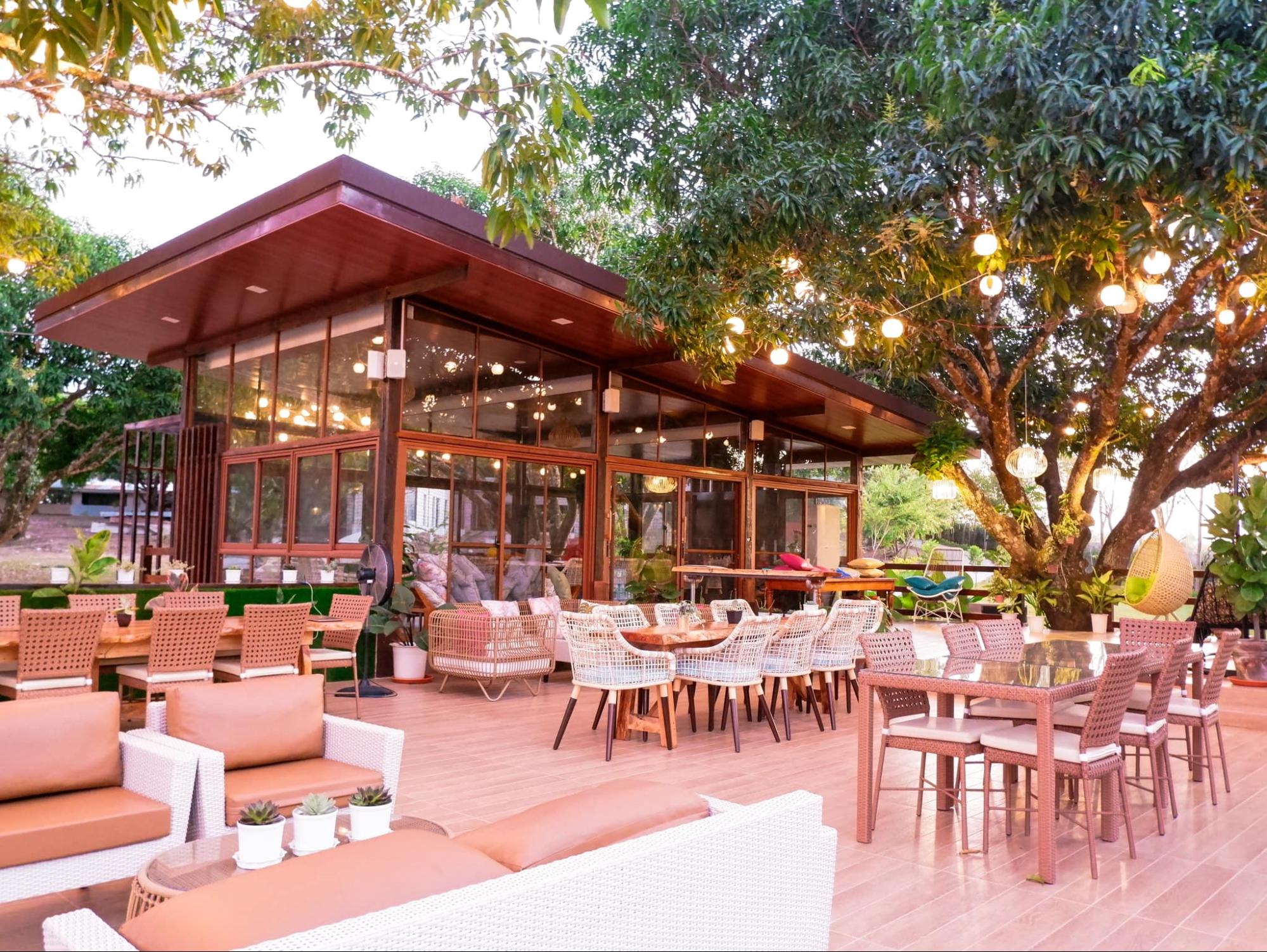 Wooden setup and furniture around the restaurant
Image credit: Sirmata Ecofarm and Nature Park
The restaurant has an al-fresco open-air area, providing a view of the trees and the river. Alternatively, you can dine in the floor-to-ceiling glass house and still get to enjoy the scenery.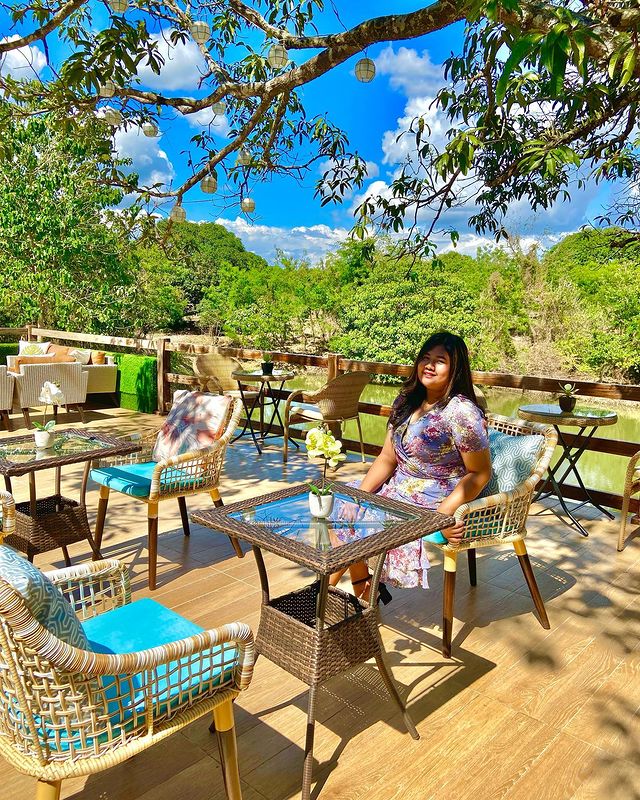 Part of the restaurant overlooking the river
Image credit: @e.llyz
For those who enjoy dining al-fresco with a view closer to nature, go for the part of the restaurant that overlooks the river.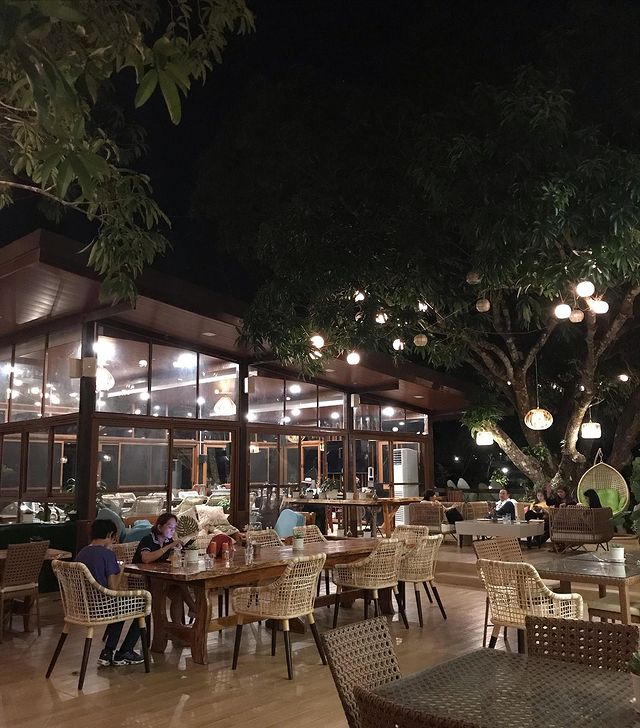 The restaurant at night with decorative lights turned on
Image credit: Cianna Alliah Malgapo
Decorative lights keep the restaurant well-lit even at night. What's more, you can still snap shots and enjoy the view outside.
Do make a reservation in advance as walk-ins are strictly prohibited.
---
Food at Kàyo
---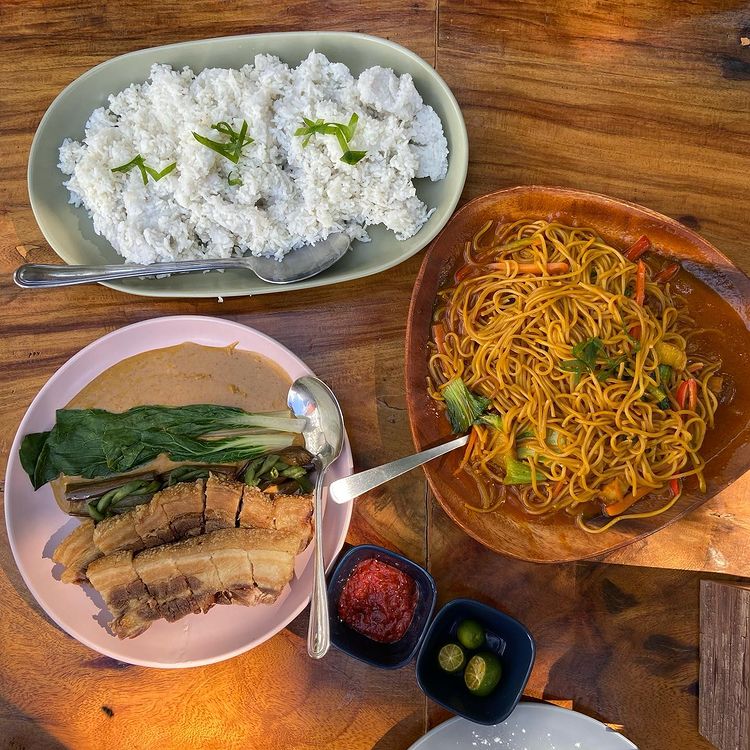 Pancit Sirmata, Lechon Kawali Kare-Kare, and plain rice
Image credit: @e.llyz
The restaurant serves up a selection of Filipino foods that everyone is familiar with such as Chicharon Bulaklak Kare-Kare priced at P225 (~USD4.41) and Egg Drop Soup for P270 (~USD5.26).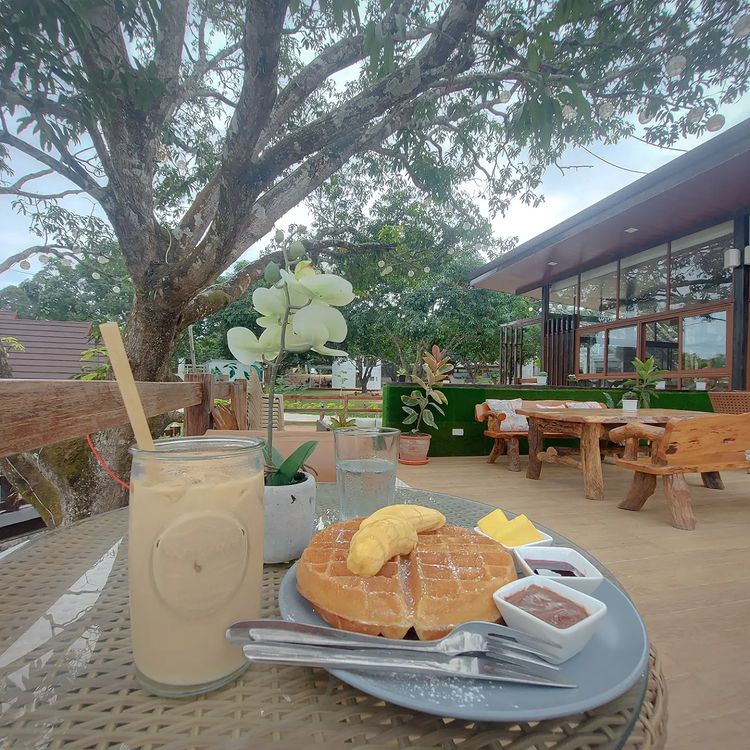 Homemade waffles and iced coffee at Kàyo
Image credit: Erhlick Ramos Sampang
Aside from that, you can opt for all-day breakfast and brunch dishes such as Boneless Daing na Bangus for P180 (~USD3.52) and Homemade Maple Chicken Waffle for P250 (~USD4.89).
---
Sirmata Farm & Nature Park in Nueva Ecija
---
If you want to go on road trips, surround yourself with mother nature, and enjoy al-fresco dining, visit Sirmata Farm & Nature Park where you can take a step back and enjoy the view.
Address: Malineng, 3117 Cuyapo, Nueva Ecija
Opening hours: Tue–Thu 10AM-8PM | Fri–Sun 8AM-9PM | Closed Mondays
Telephone: 0917 110 7910
Sirmata Farm & Nature Park's Facebook Page | Instagram
Also check out:
---
Cover image adapted from Sirmata Ecofarm & Nature Park and Sirmata Ecoarm & Nature Park
Get more stories like this!
Drop us your email so you won't miss the latest news.