Japanese restaurant in Tagaytay
---
Tagaytay has always been a convenient, out-of-town destination for Metro Manila residents. And because of travel restrictions in different parts of the country, it has become even more of a hot spot.
For those going to Tagaytay for the nth time this pandemic and looking for a new place to eat, Cafe Yama can satisfy your Japanese food cravings while giving you scenic hillside views at the same time.
---
Hillside views
---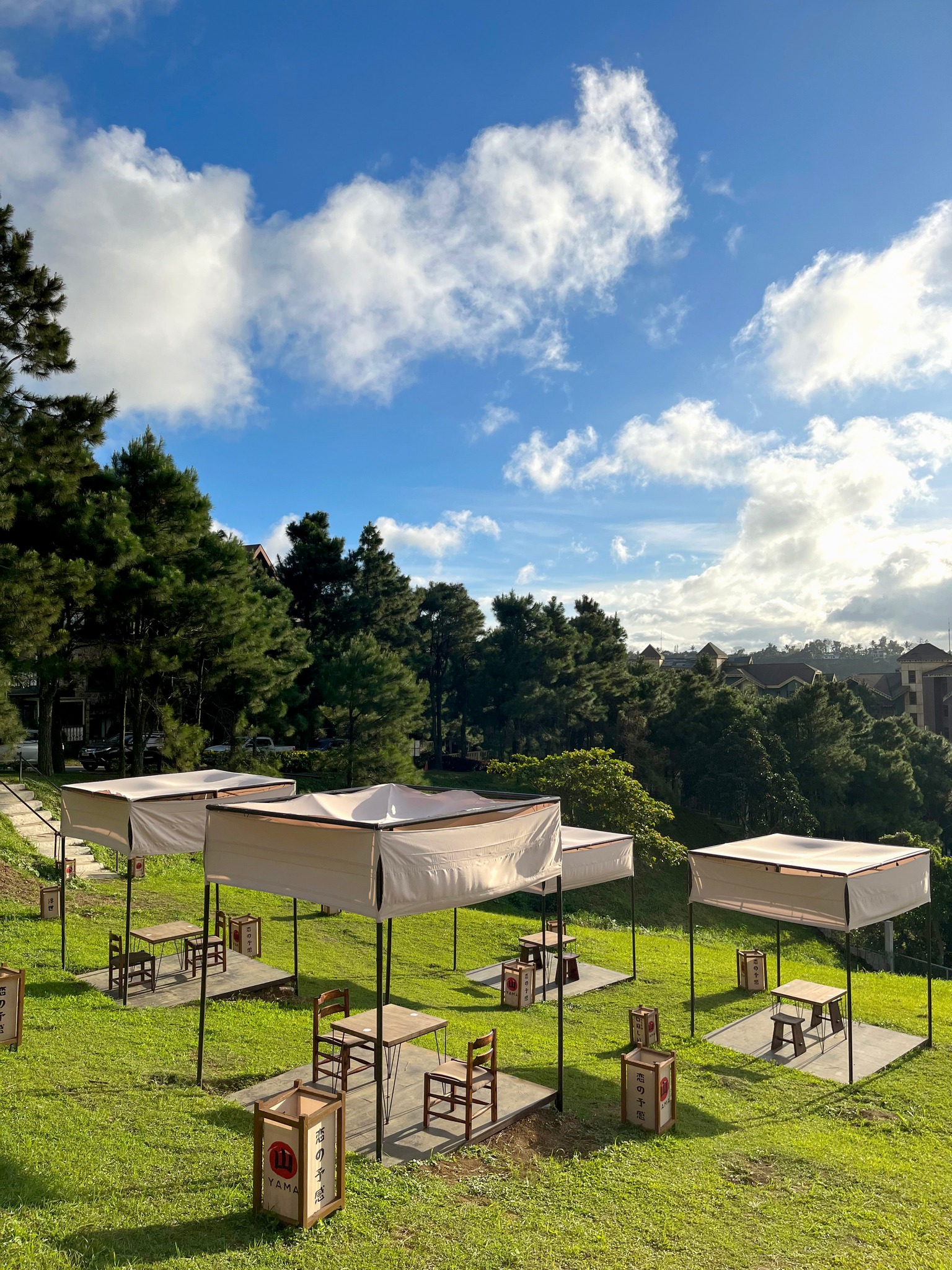 Al-fresco area
Image credit: Manny Villar
At Cafe Yama, you can dine al-fresco at a tent. Not only does this let you enjoy hillside views and the cool, Tagaytay breeze, but also minimizes your contact with other people as you dine.
If you want to be seated somewhere with more shade, head for the main dining area is an indoor-outdoor space in a zen structure that's reminiscent of a traditional Japanese home.
---
Instagram-worthy interiors
---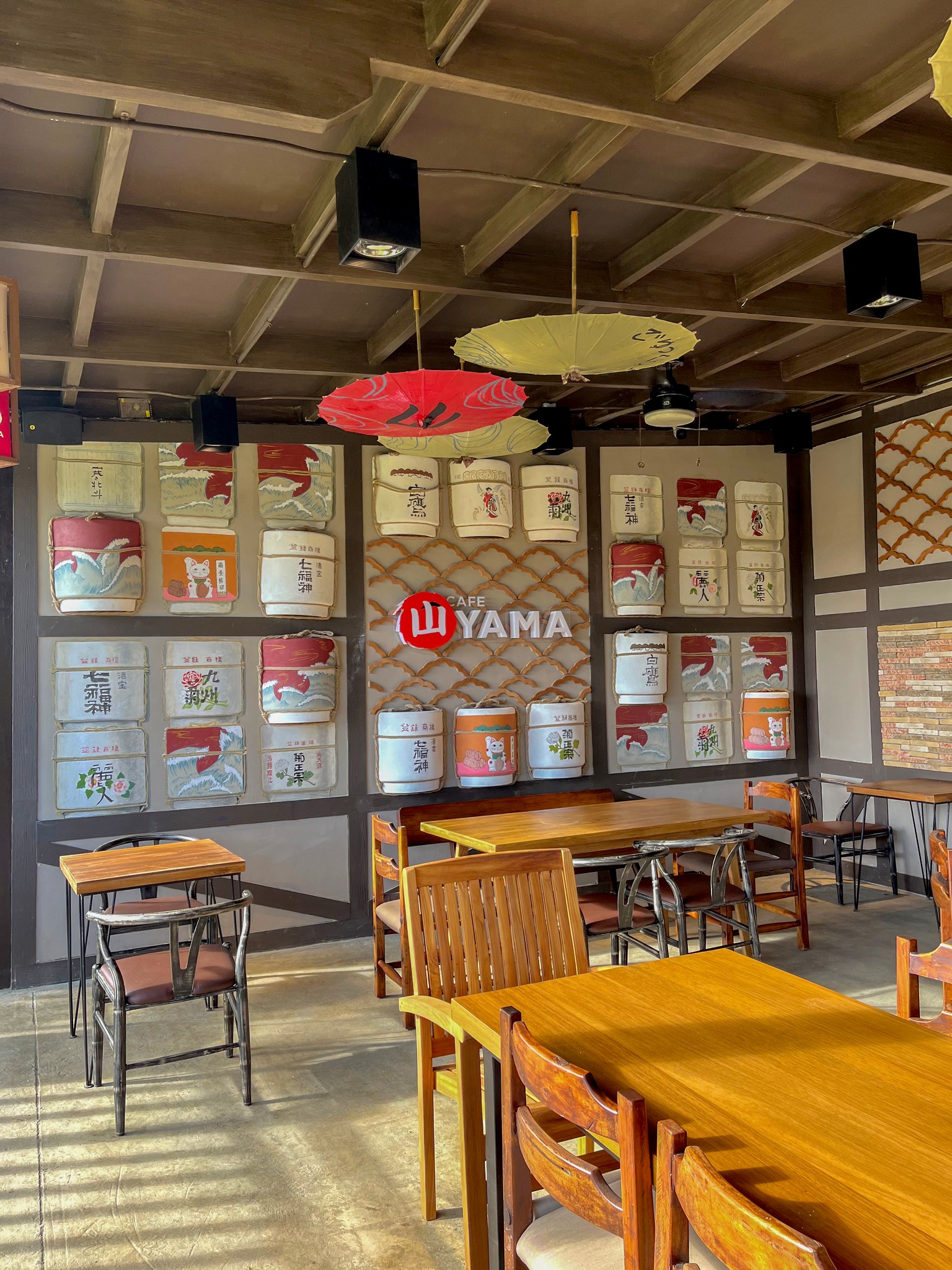 Cafe Yama's feature wall
Image credit: Manny Villar
The restaurant has furniture made with wood to keep the zen theme. Cafe Yama's Japanese-style interiors filled with traditional ornaments are also worth a spot on your Instagram feed.
Their feature wall is a mural featuring sakedaru or sake barrels. The ceiling is adorned by wagasa (Japanese oil-paper parasols), and Japanese shop banners hang from the beams.
There are also lanterns that light up the main dining and al-fresco dining areas at night.
---
Classic Japanese menu
---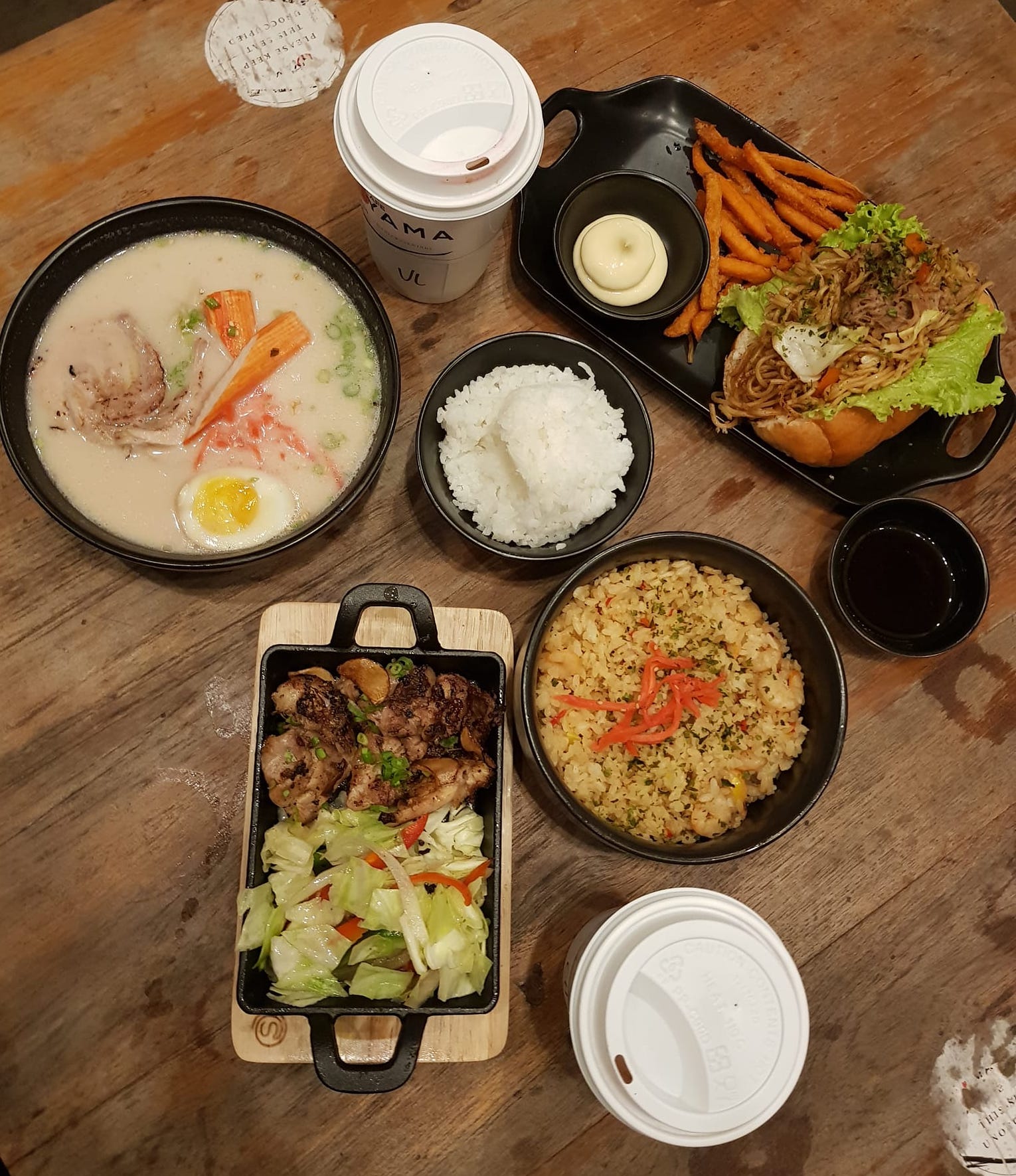 Menu items from Cafe Yama
Image credit: Maribel Castillo
Cafe Yama's menu features classic Japanese dishes, including sushi, sashimi, and teppanyaki, or food that's stir-fried on an iron plate.
For rice bowls, they have donburi such as gyudon (P595, ~USD11.58)  and unagi gohan (P1,500, ~USD29.20), which is grilled eel with rice.
The restaurant also serves udon, soba, and ramen noodles, including the cold ramen noodle dish hiyashi chuka (P585, ~USD11.58).
For drinks, they have alcoholic beverages such as beer and sake as well a wide variety of coffee, which include Japanese-inspired lattes.
---
Located at Crosswinds Tagaytay
---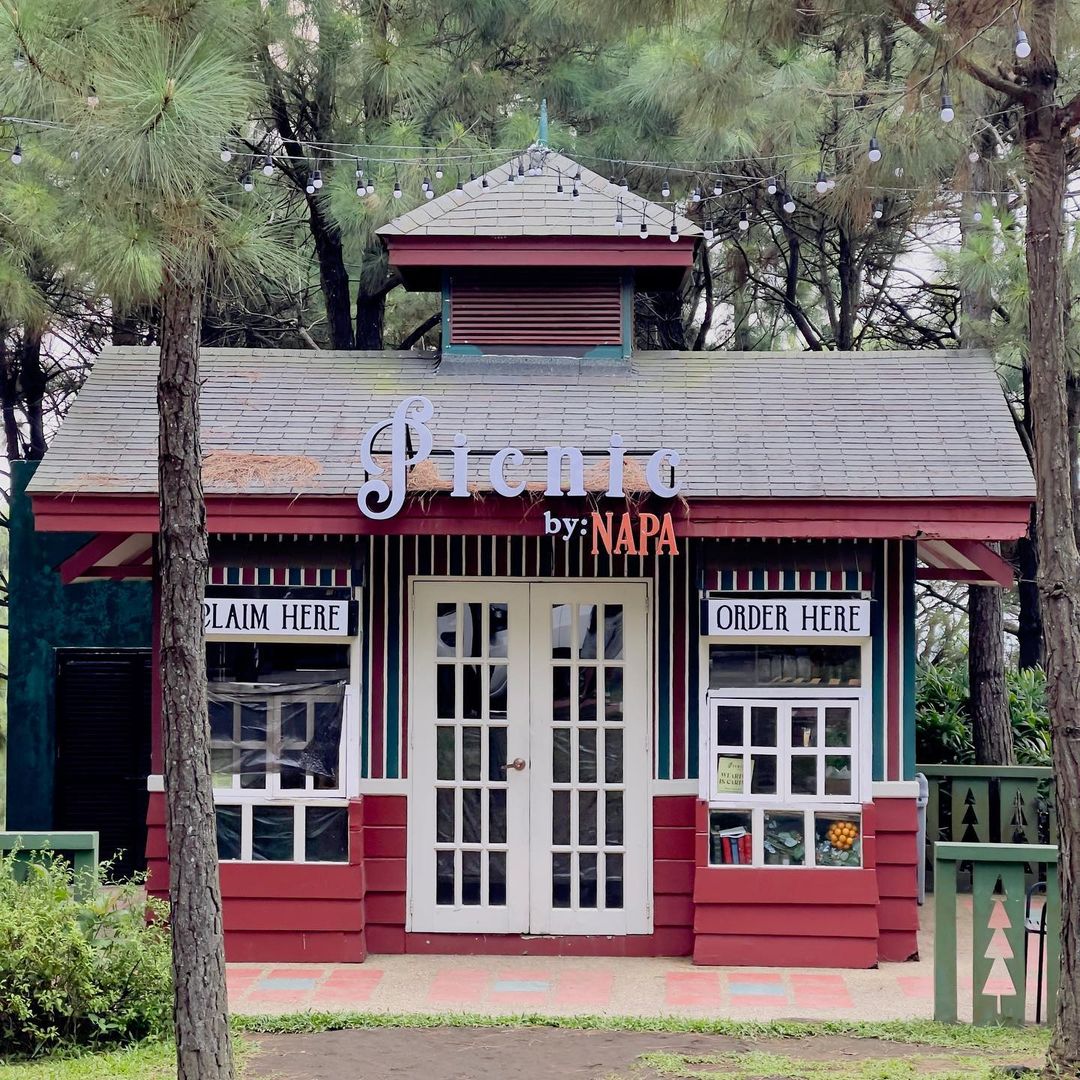 Picnic at Napa
Image credit: @thereal_mab
Cafe Yama is located at Crosswinds Tagaytay, giving you more places to visit and dining spots to try while you're in the area.
There's also the Northern California-inspired dining spot Napa at Crosswinds and the Swiss-themed Windmill Lausanne. Even if you don't dine at these restaurants, they have Insta-worthy structures you can visit, such as the whimsical bus and takeout area at Picnic at Napa.
---
Cafe Yama is your next dining destination at Crosswinds Tagaytay
---
Japanese restaurants are aplenty in the metro, but if you're looking for a scenic one, you can take the drive to Cafe Yama in Tagaytay.
You'll even enjoy the restaurant's aesthetics, whether you're going in the morning or at night or dining indoors or outdoors.
Address: Crosswinds, Central Calamba Road, Barangay Iruhin, Tagaytay City, Cavite
Opening hours: 8AM-9PM, Daily
Cafe Yama's Facebook | Instagram
More spots to check out in Tagaytay:
---
Cover image adapted from: Manny Villar and Manny Villar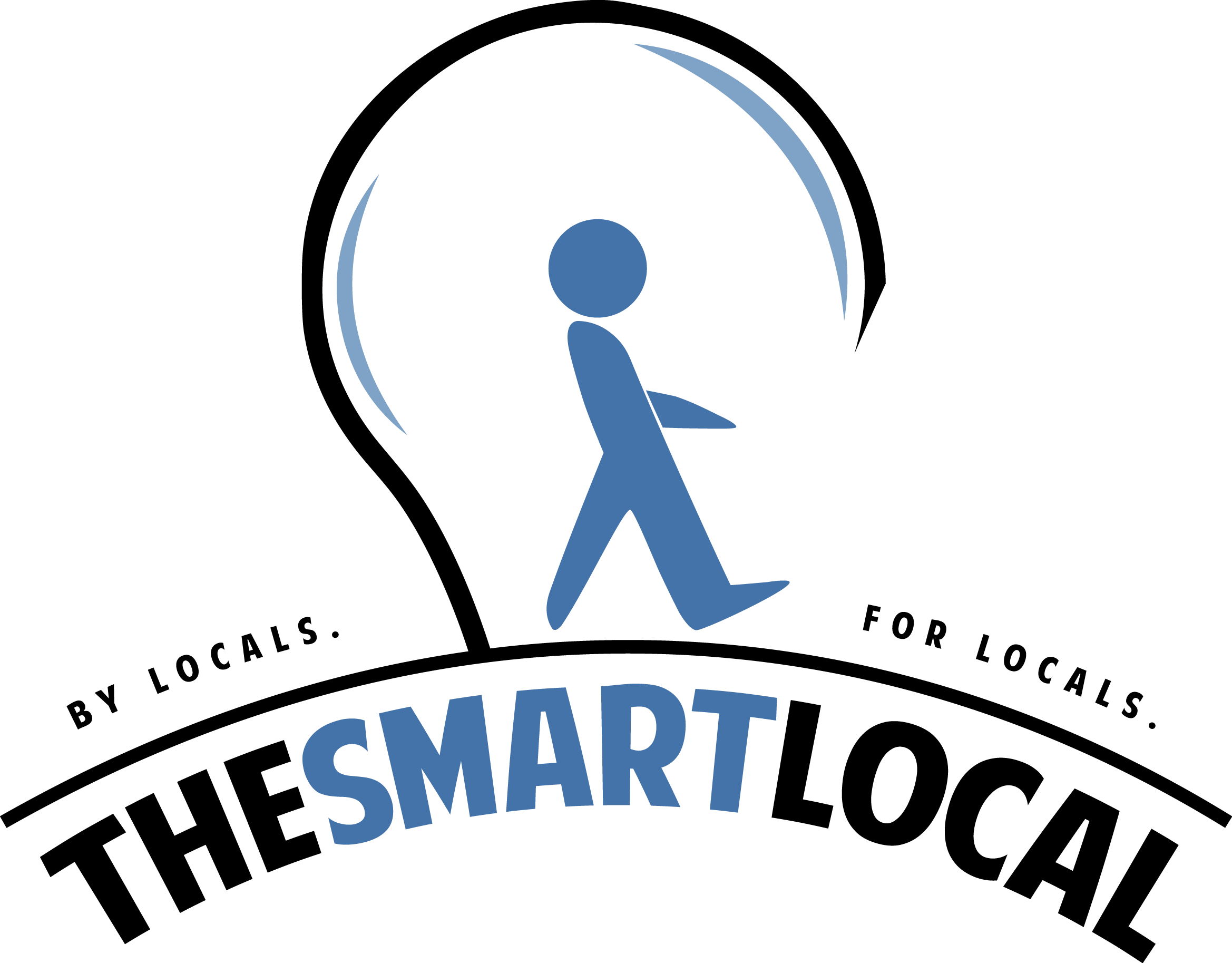 Drop us your email so you won't miss the latest news.