Things to do and places to go to in Iloilo on a budget
---
Iloilo in the Western Visayas is one of the most underrated destinations in the country. It's home to heritage sites, sandy beaches, and food culture that resonates beyond the confines of the province.
There are so many things you can do and food you can eat in the province that won't burn a hole in your pocket. To give you some examples, here are some of the things to do in Iloilo on a budget.
---
1. Go church-hopping
---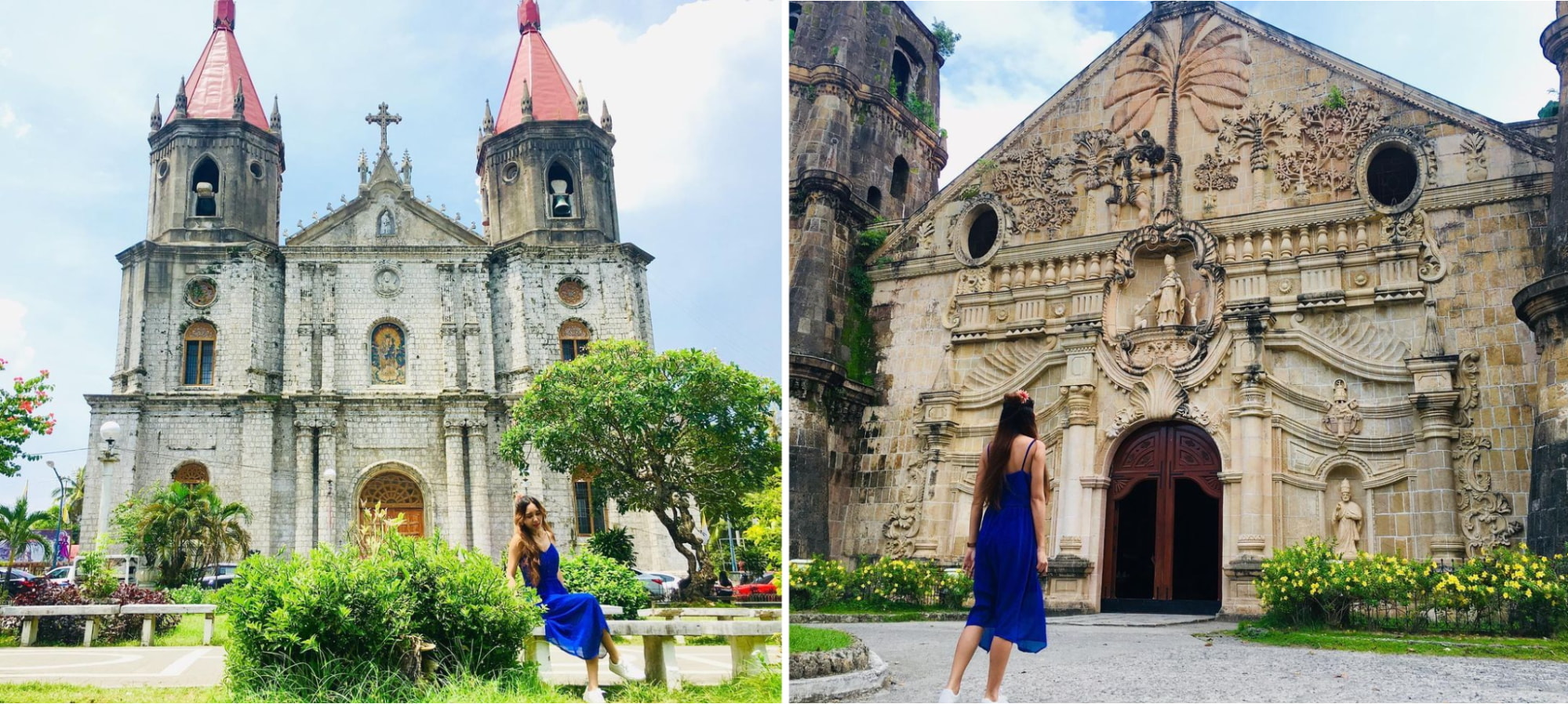 Jaro Cathedral
Image credit: @iamhurvivore via Instagram
Iloilo's Spanish-era colonial churches date as far back as the 18th century. So when you're in Iloilo, we recommend going church-hopping and checking out structures that have withstood the test of time. You don't even have to be religious to appreciate the beauty of these churches.
---
Jaro Cathedral and Belfry – houses statue crowned by a Pope
---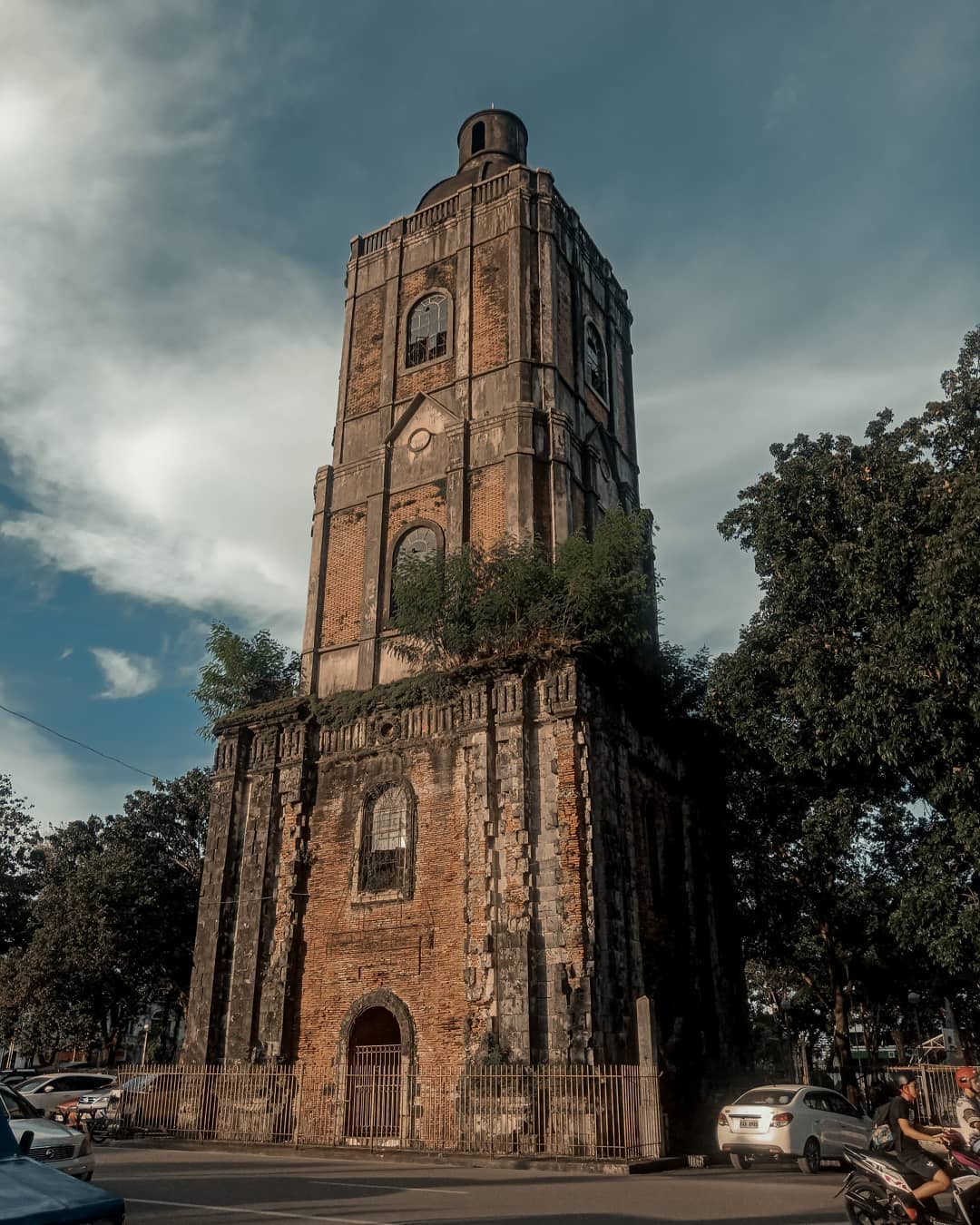 Jaro Belfry
Image credit: @jln_alvarado via Instagram
Jaro Cathedral is one of the oldest churches in the Philippines. It was built in 1864 and has been through several renovations after multiple quakes.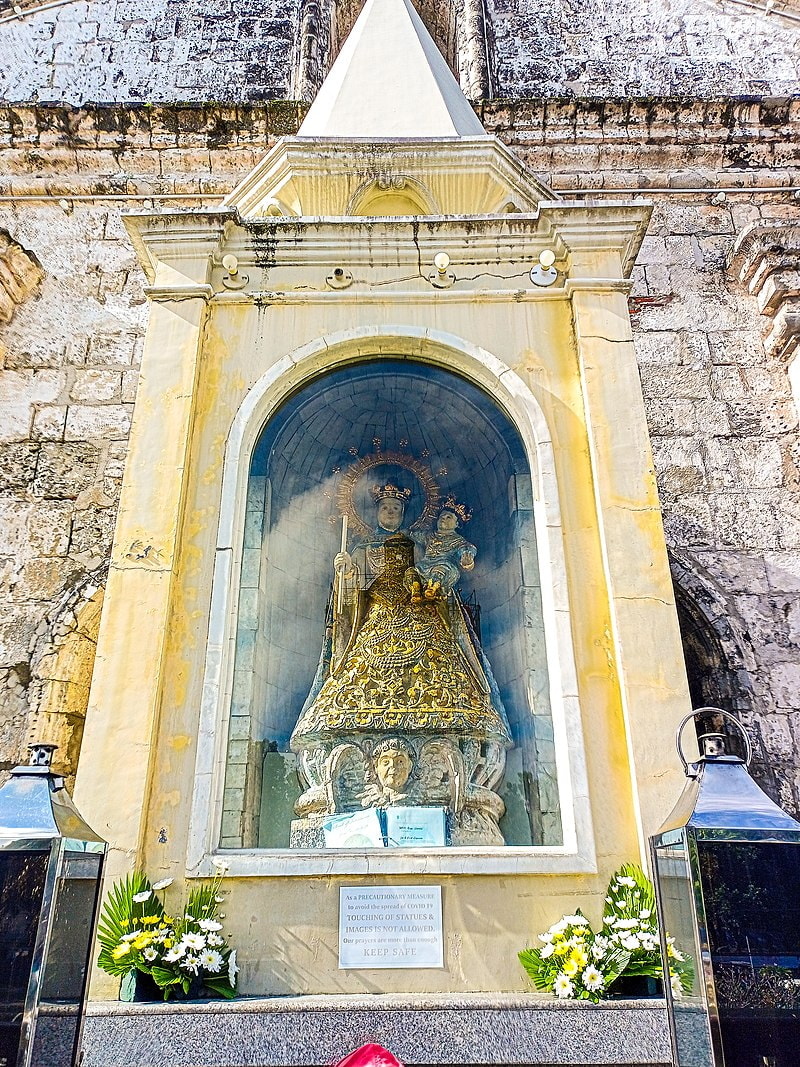 Nuestra Señora de la Candelaria (Our Lady of Candles of Jaro)
Image credit: Americana22ount via Wikimedia Commons
It houses the Nuestra Senora de la Candelaria, the only female statue in the cathedral's interiors. The statue was canonically crowned by the late Pope and Saint John Paul II himself in 1981.
Across the plaza from Jaro Cathedral, you'll spot the Jaro Belfry which predates the cathedral by almost 130 years. In fact, it used to be attached to a different church that was sadly destroyed in an earthquake in 1787.
Address: Jaro Plaza, Jaro, Iloilo City, Iloilo
---
Molo Church – dedicated to female saints
---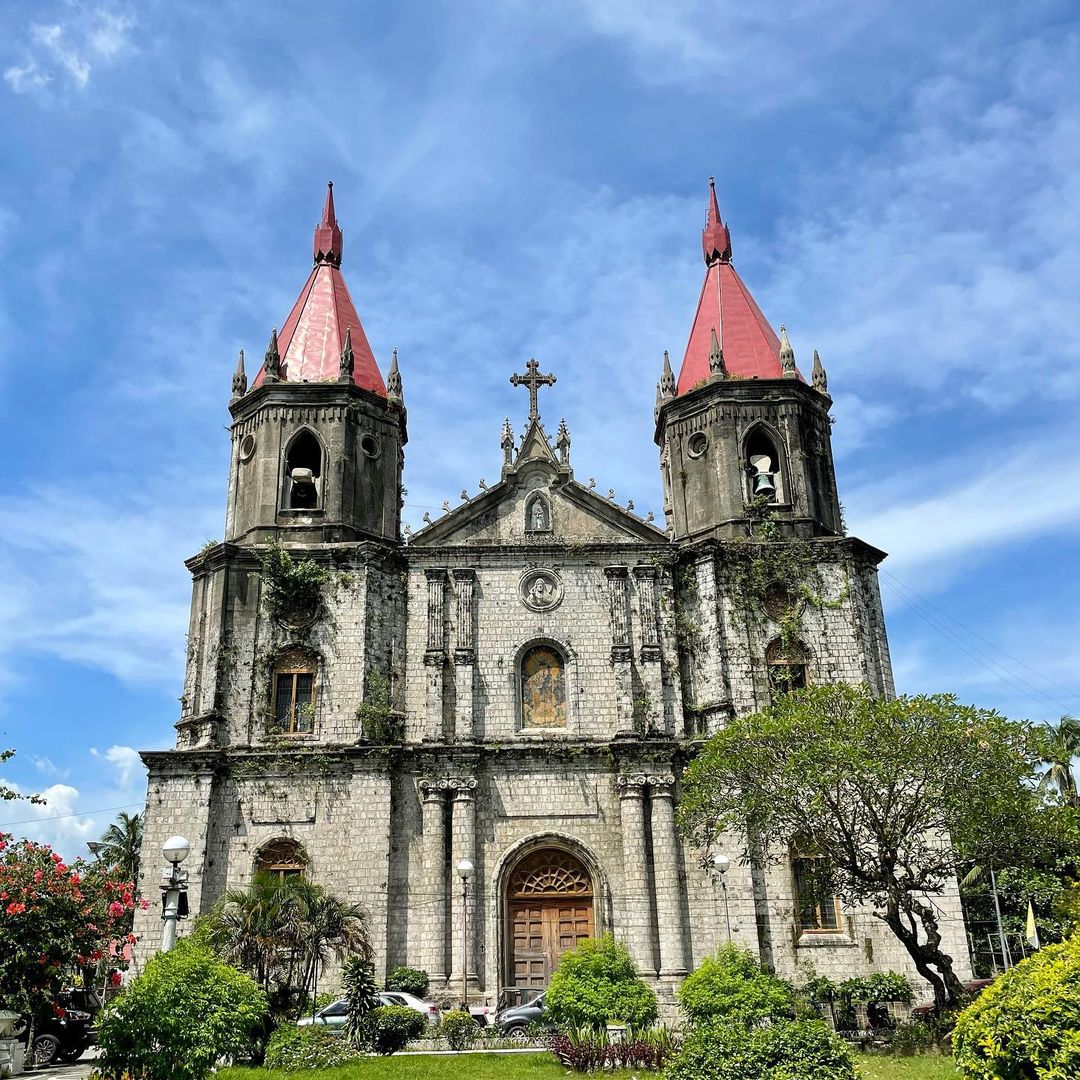 Image credit: @mr.carnaje via Instagram 
St. Anne Parish Church, better known as Molo Church, was built in 1831. Its facade is made of white coral and the church is adorned with statues and images of female saints, which is why the locals call it a "female church".
It's popular for its neo-gothic architecture. This style is rather rare in the Philippines as the country is dominated by Spanish-era churches with baroque and classical designs.
It's believed that national hero Jose Rizal dropped by Molo Church on 4th August 1886, when he left his exile in Dapitan and before heading back to Manila for his eventual execution.
Address: ​​132 San Pedro St, Molo, Iloilo City, Iloilo
---
Miag-ao Church – UNESCO-recognized Baroque-style church
---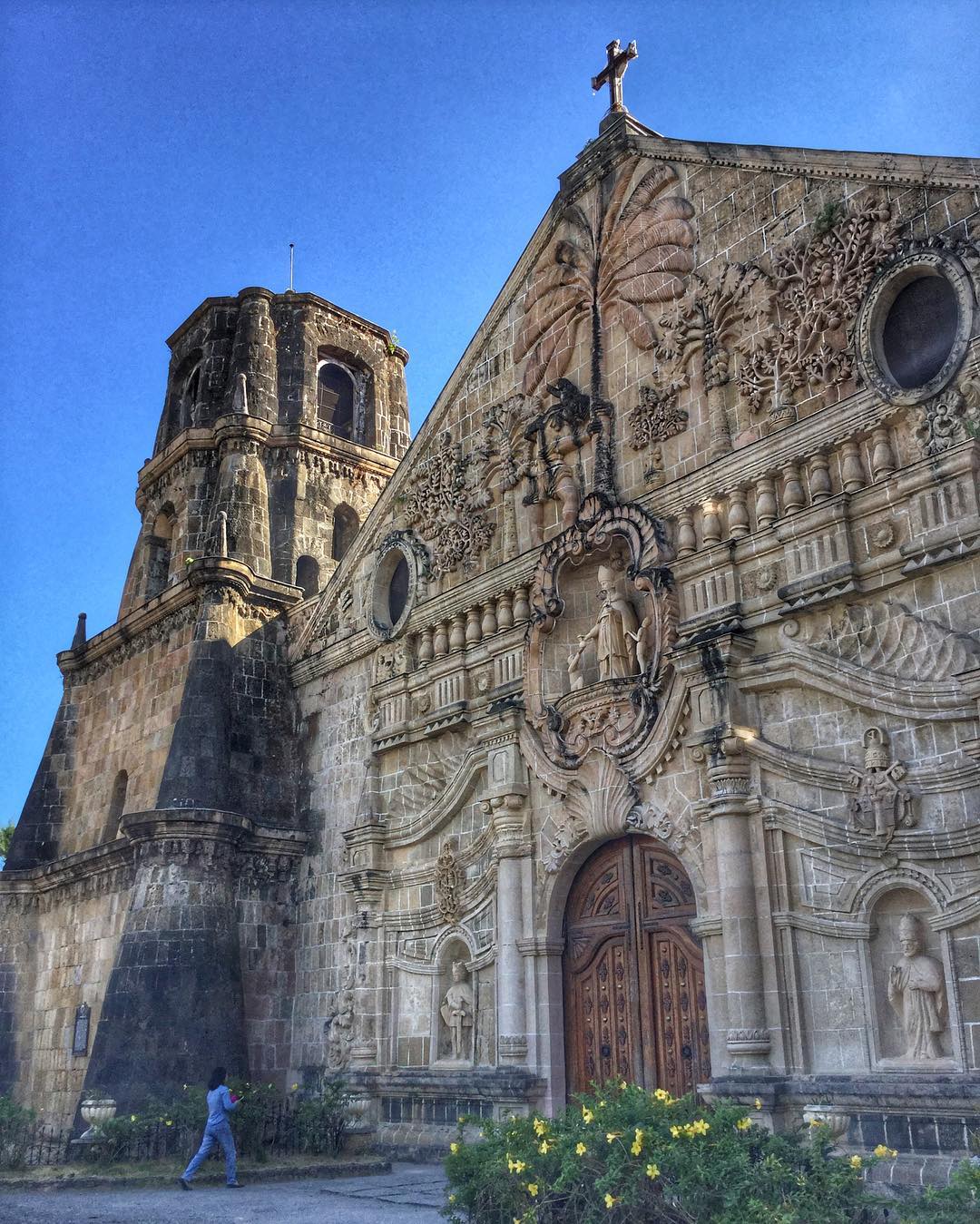 Image credit: @hashtaglakwatsera via Instagram 
The Santo Tomas de Villanueva Parish Church, or Miag-ao Church, was declared a UNESCO World Heritage Site in 1993 together with three other churches classified as Baroque Churches of the Philippines.
Completed in 1797, the church boasts a Baroque Romanesque architectural style reminiscent of structures found in older European cities.
It was made with limestone and adobe, which gives it its yellowish-brown color. However, its most prominent feature is the sculptural relief carved on its facade.
Constructed during the time of the Spanish–Moro conflict – when indigenous Muslim leaders retaliated against the Spanish forces – the church was built to look like a fortress. The bell towers attached to the main church did not only house church bells but also served as watchtowers.
Address: Zulueta Ave, Miagao, Iloilo
---
2. Visit the heritage house Camiña Balay nga Bato – serves chocolate and an Ilonggo-style buffet
---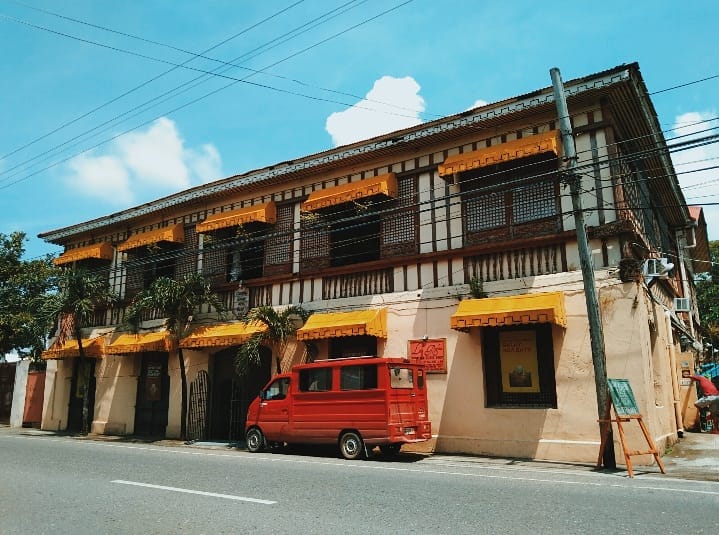 Image credit: @rhurhurhutchie_m via Instagram 
Built between 1860 and 1865, the heritage house Camiña Balay nga Bato is a cultural attraction because of its traditional Filipino architecture and design. Here, you'll also feel the Ilonggo warmth as the staff welcomes visitors with delicious hot chocolate.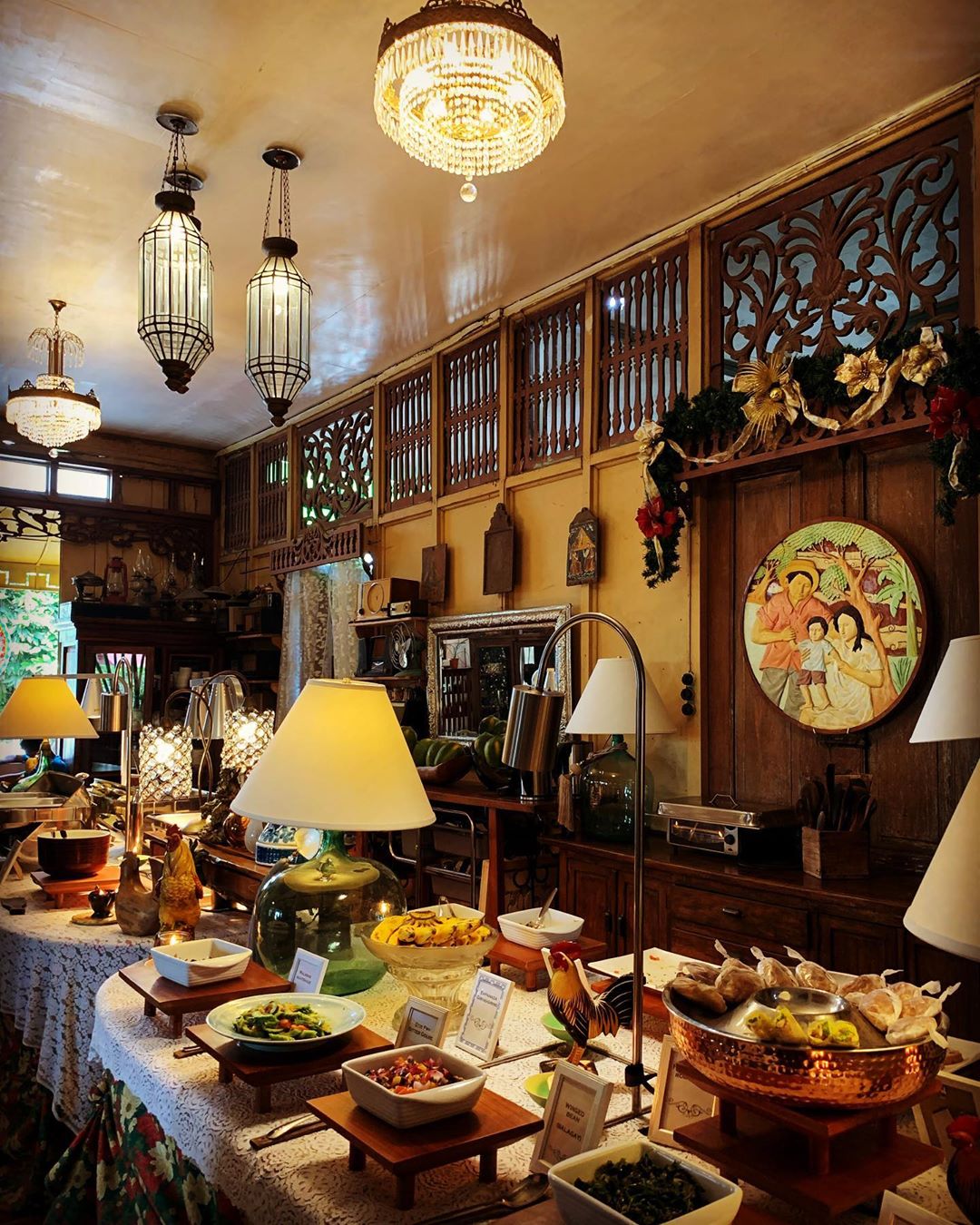 Image credit: @gloavante via Instagram
Today, the house also serves as a restaurant. They have a buffet of traditional Ilonggo food which costs P500 (~USD9.60) per head.
Get souvenirs such as their handwoven textiles, or their batirol kits so you can make and enjoy their hot chocolate at home.
Address: 20 Osmeña Street, Brgy Sta. Felomina, Arevalo, Iloilo City
Opening hours: 8AM-9PM, Daily
Contact: (033) 336 3858
Entrance fee: P150 (~USD2.88)
Camiña Balay nga Bato's Facebook page
---
3. Check out local art at the Iloilo Museum of Contemporary Art
---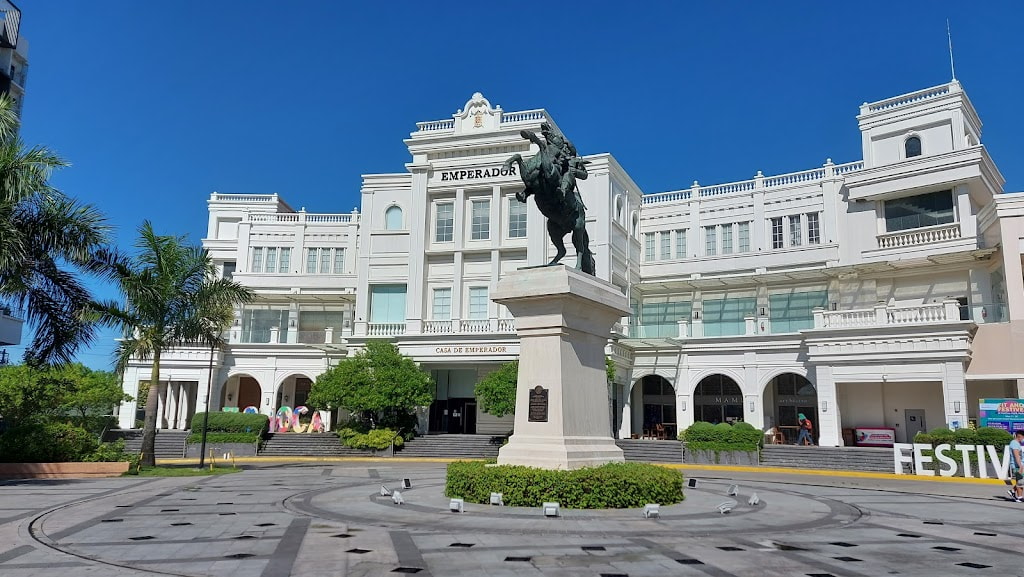 Image credit: Shing Sasakyan via Google Maps
If you're up for absorbing Ilonggo culture through visual art, you need to stop by Iloilo Museum of Contemporary Art, also known as the ILOMOCA. It's three storeys high, with each floor exhibiting different kinds of Ilonggo and Filipino contemporary art.
The third floor of the museum also houses the Adoracion Valencia Gallery where exhibits of local artists are held.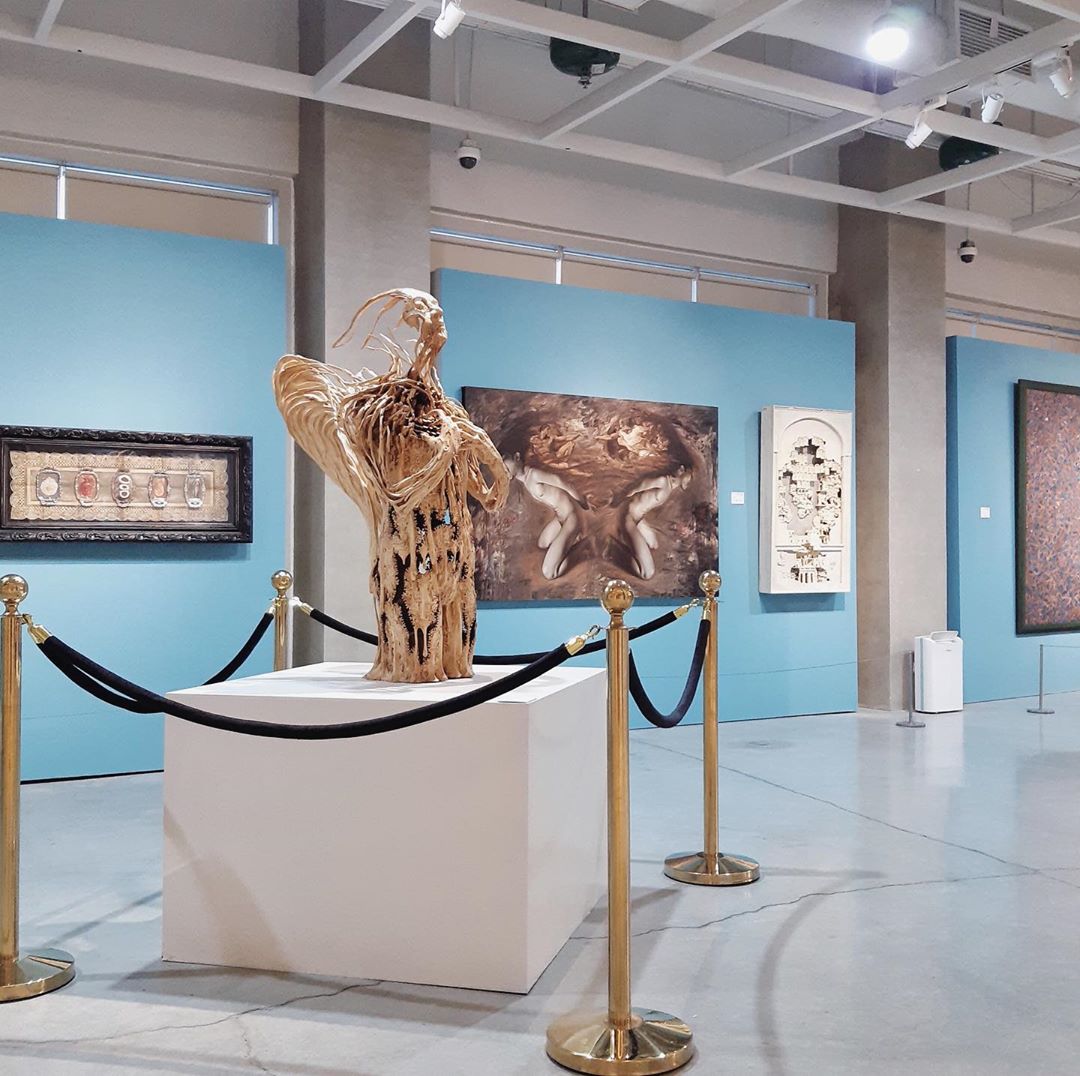 Image source: @betheljoylabtic via Instagram
On top of these, ILOMOCA also has space for performance art and theater productions called The Box.
Entrance fee: Regular P150 (~USD2.64) | Senior citizens & PWD P120 (~USD2.11) | Students with valid ID P100 (~USD1.76)
Address: Casa de Emperador Festive Walk Parade, Mandurriao, Iloilo City
Opening hours: Tue-Sun 10am-6pm (Closed Mondays)
Contact: (033) 320 9903 | (033) 328 1028
ILOMOCA's website | Facebook | Instagram
---
4. Join the January festivities at the Dinagyang Festival
---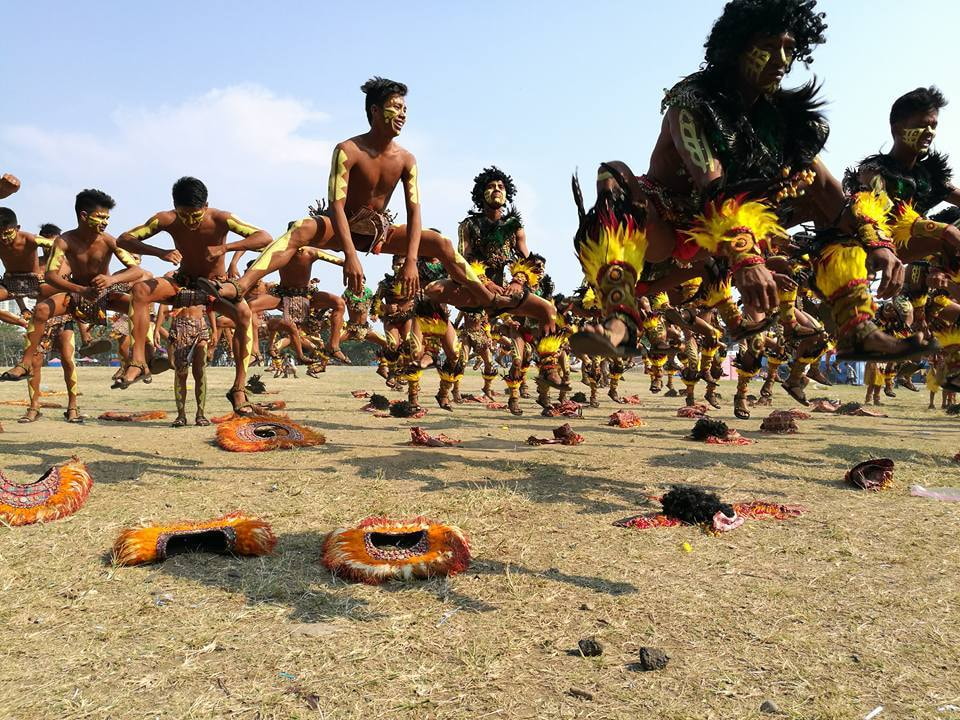 Image credit: Iloilo City Government via Facebook
Every January in Iloilo, streets are cleared and classes are cut short in celebration of the Dinagyang Festival. Coined by writer and broadcaster Pacifico Sudario in 1977, the word "dinagyang" means "merrymaking" – a perfect term to describe the event.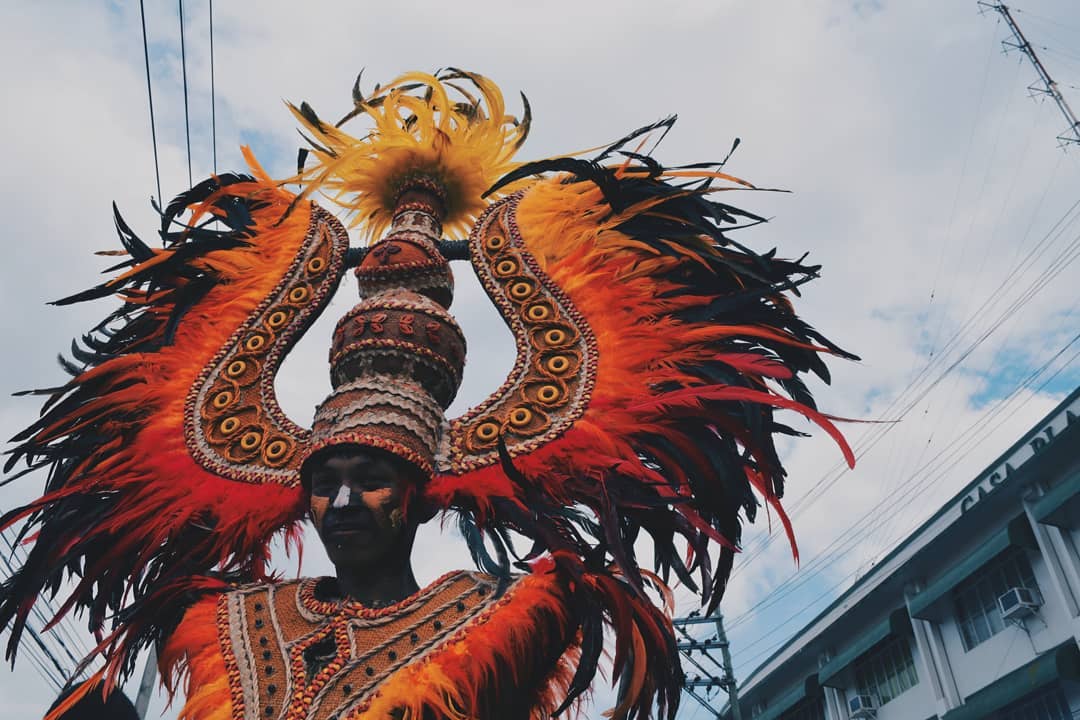 Image source: @edpauloplaton via Instagram
As it's essentially a street festival, groups of performers from all over the province dress up in tribal-inspired garb and perform for the public. Visitors are also encouraged to watch and participate.
The festival is in honor of Santo Niño or Infant Jesus, much like Kalibo's Ati-atihan Festival. Devotion to the Santo Niño started in the Philippines during the Spanish occupation and now continues to echo in the country's culture.
Follow the unofficial Dinagyang Festival Facebook page for updates on annual festivities.  
---
5. Take photos of Calle Real – colonial-era architecture
---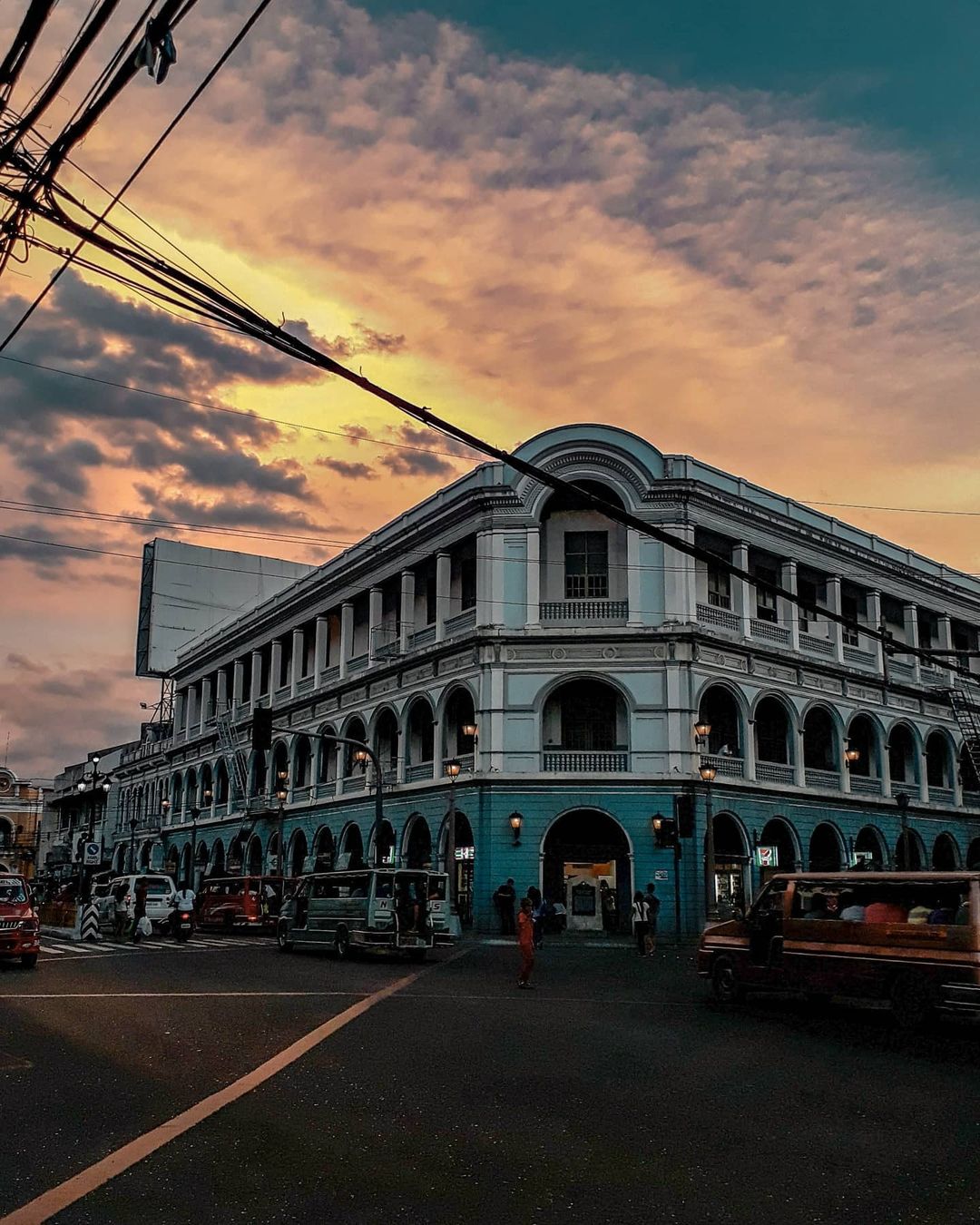 Image credit: @yangsimbulan via Instagram
J.M. Basa Street is a good place to stretch your legs in Iloilo. Popularly known as Calle Real, it has art deco, neoclassical, and beaux architecture constructed during the Commonwealth era. Some of the buildings even go back as far as the late Spanish colonial period.
This side of Iloilo has been the main shopping and entertainment area since the 1930s so strolling here feels like stepping back in time.
Film photographers who love going on photowalks in Escolta, Manila will certainly fall for this historical Iloilo street's charm.
Address: J.M. Basa Street, Iloilo City Proper
---
6. Take a dip in a whimsical lagoon at Gigantes Islands
---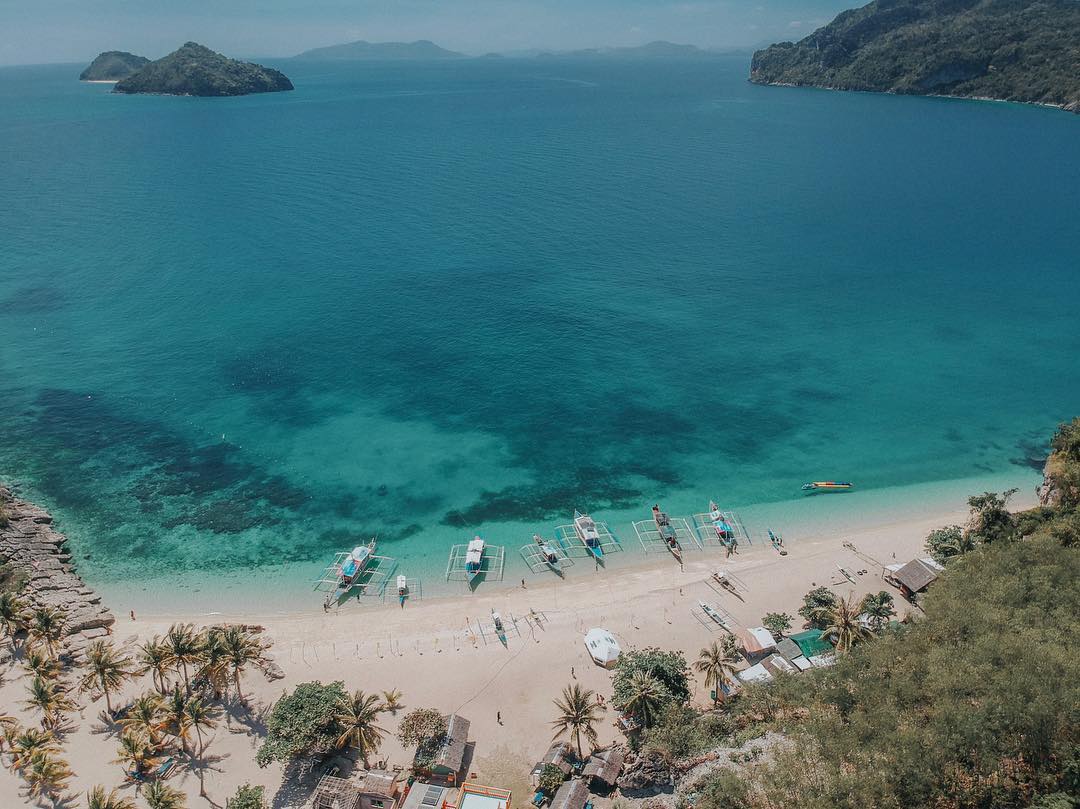 Image credit: @calvinkarlo via Instagram
Those who are into island-hopping can tour the Gigantes Islands where you can take a dip in a lagoon called Tangke on Isla de Gigantes Sur. Hidden behind tall rock cliffs, the lagoon will make you feel as if you're on a set of an epic fantasy series.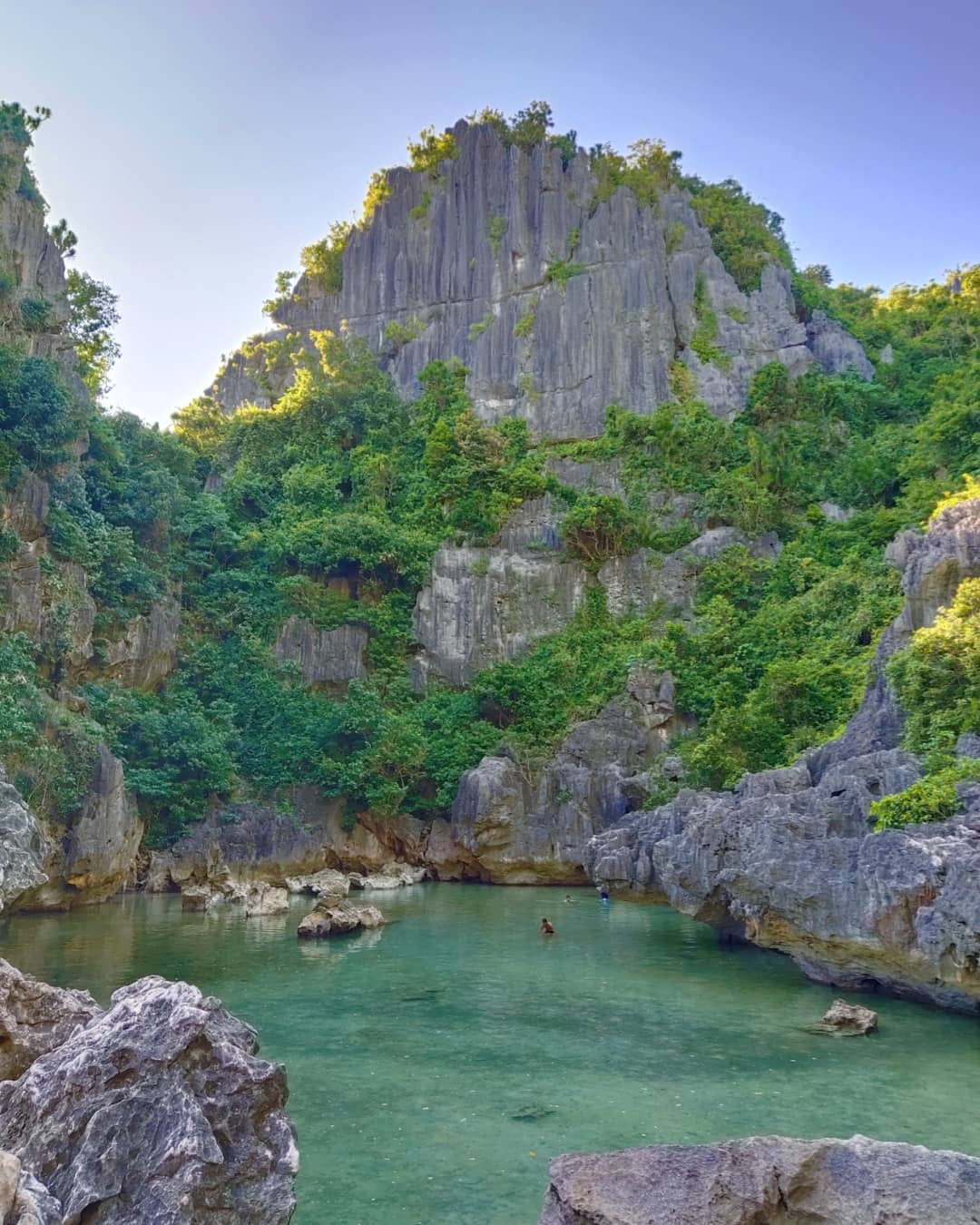 Tangke Lagoon
Image credit: @stefiemayb via Instagram
There are also old lighthouse ruins and mystical caves on the islands ready to be discovered by adventure-buffs. You can spend the rest of your day relaxing on untouched beaches while eating fresh seafood such as crabs and scallops.
---
7. Learn about local history at the Molo Mansion
---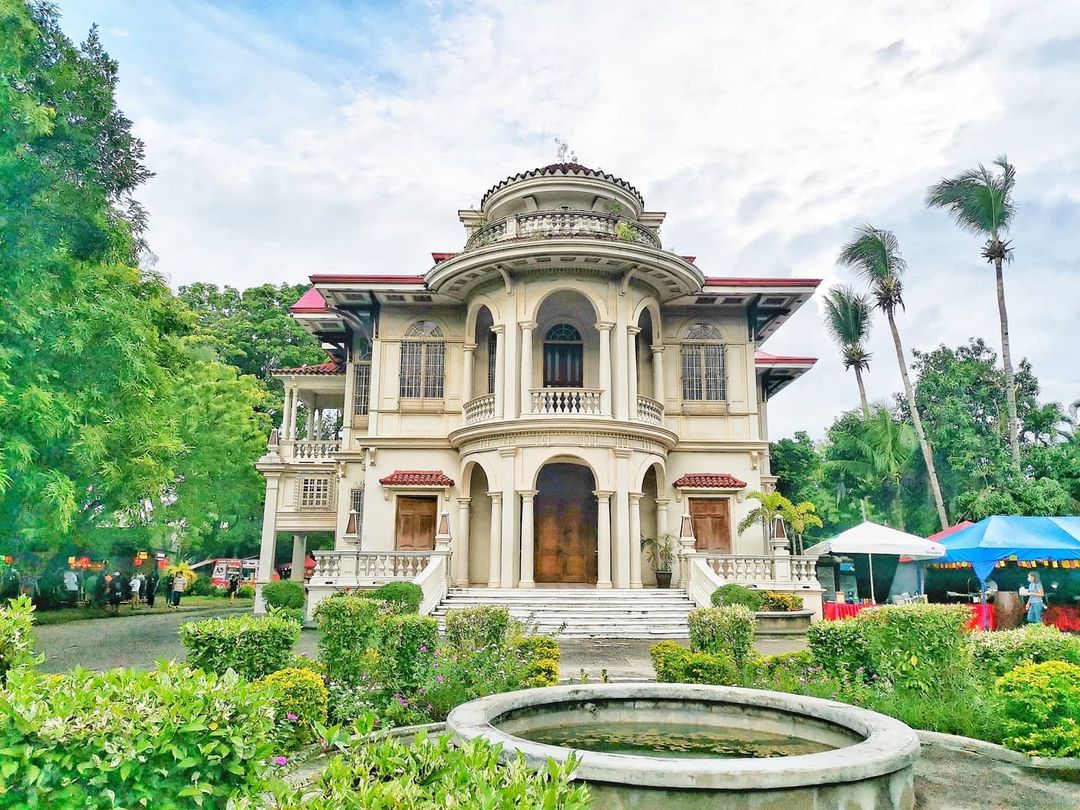 Image credit: @maimai.oklang via Instagram
After taking photos at Molo Church, you might want to stop by its neighbor, the Molo Mansion. Sitting just in front of the old church, this historical house was rescued, restored, and then turned into a museum displaying Ilonggo art and culture.
Built in the 1920's, it once accommodated former Philippine presidents Manuel L. Quezon and Sergio Osmeña.
While you don't need to pay anything to enter the house, it has a retail shop where you can buy souvenirs and knick-knacks. The ground floor also houses a cafe which serves the Filipino wonton soup dish pancit molo.
Address: Locsin St, Molo, Iloilo City
Opening hours: Mon-Sat 10am-7pm | Sun 9am-7pm
---
8. Go camping at Bucari Pine Forest
---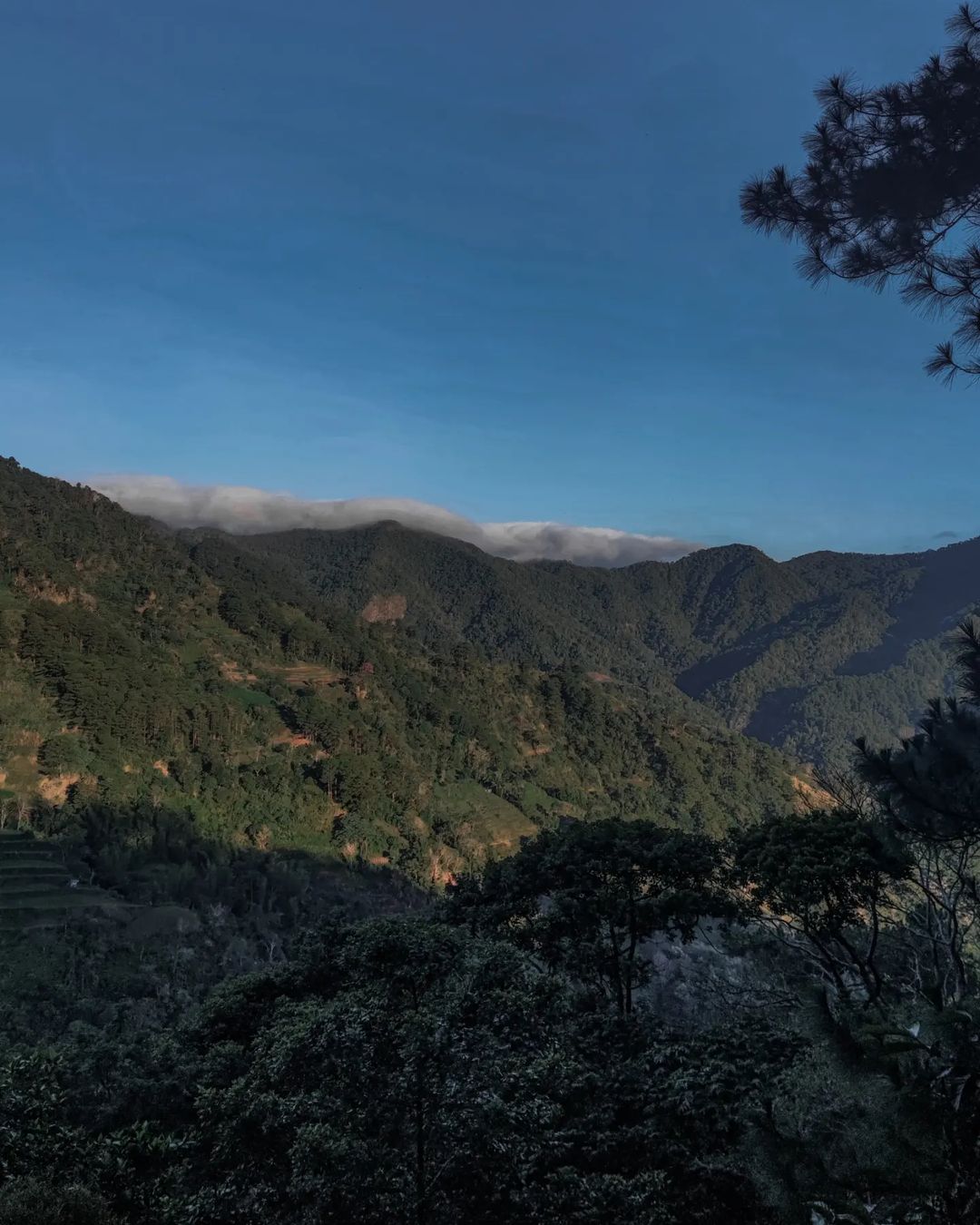 Image credit: @jamiislandgirl via Instagram
The Bucari Pine Forest might just be the perfect spot to relax and unwind, especially if you're not much of a beach bum. Dubbed Iloilo's "Little Baguio", it offers hikers pine forest views and cool temperatures.
It's only two hours from Iloilo City too, which makes it convenient for a day trip. There are waterfalls and cold springs that you can visit with the help of a guide. You can also choose to set up a tent and camp overnight.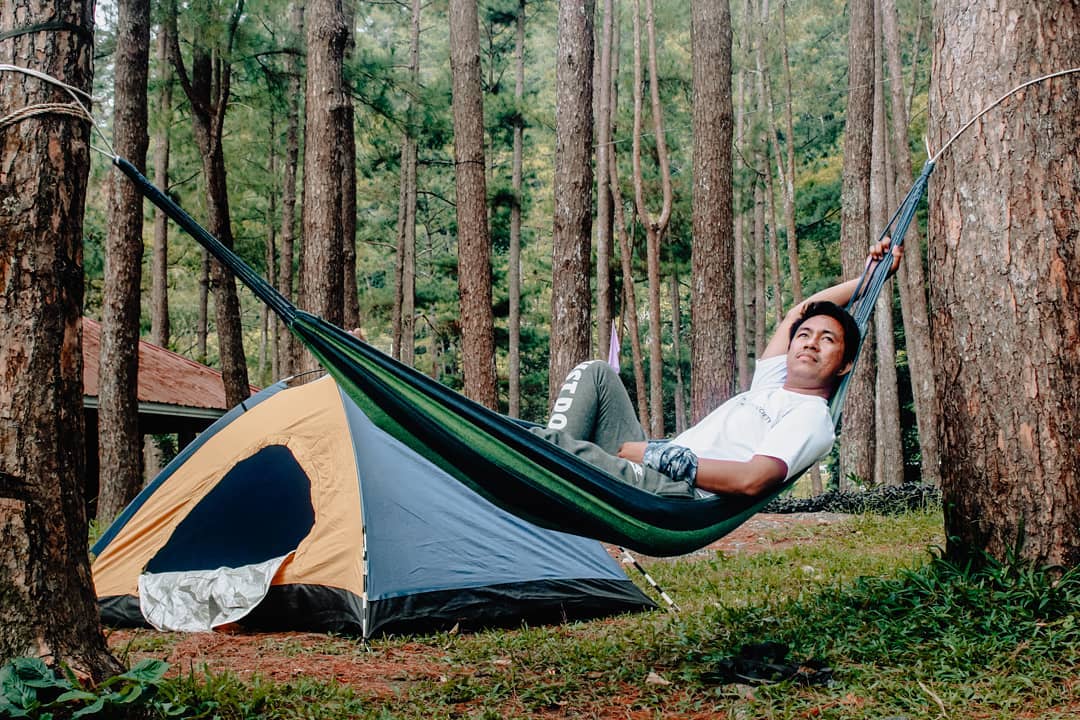 Image credit: @aweh27avenue via Instagram
The campsite requires a P30 (~USD0.58) entrance fee. You can rent a tent (P300, ~USD5.28) or simply bring your own and pay a tent fee (P100, ~USD1.76). There are also cottages and greenhouses for rent (from P1,000, ~USD17.61) if you're not one to sleep soundly in a tent.
Address: Sitio Tabionan, Leon, Iloilo
---
9. Go on a food trip
---
With comforting buns and bowls of noodles from its Chinese influences, Ilonggo food is something you wouldn't want to miss. Make sure to try these food items in Iloilo for a gastronomic trip you'll never forget.
---
Netong's Restaurant's La Paz Batchoy
---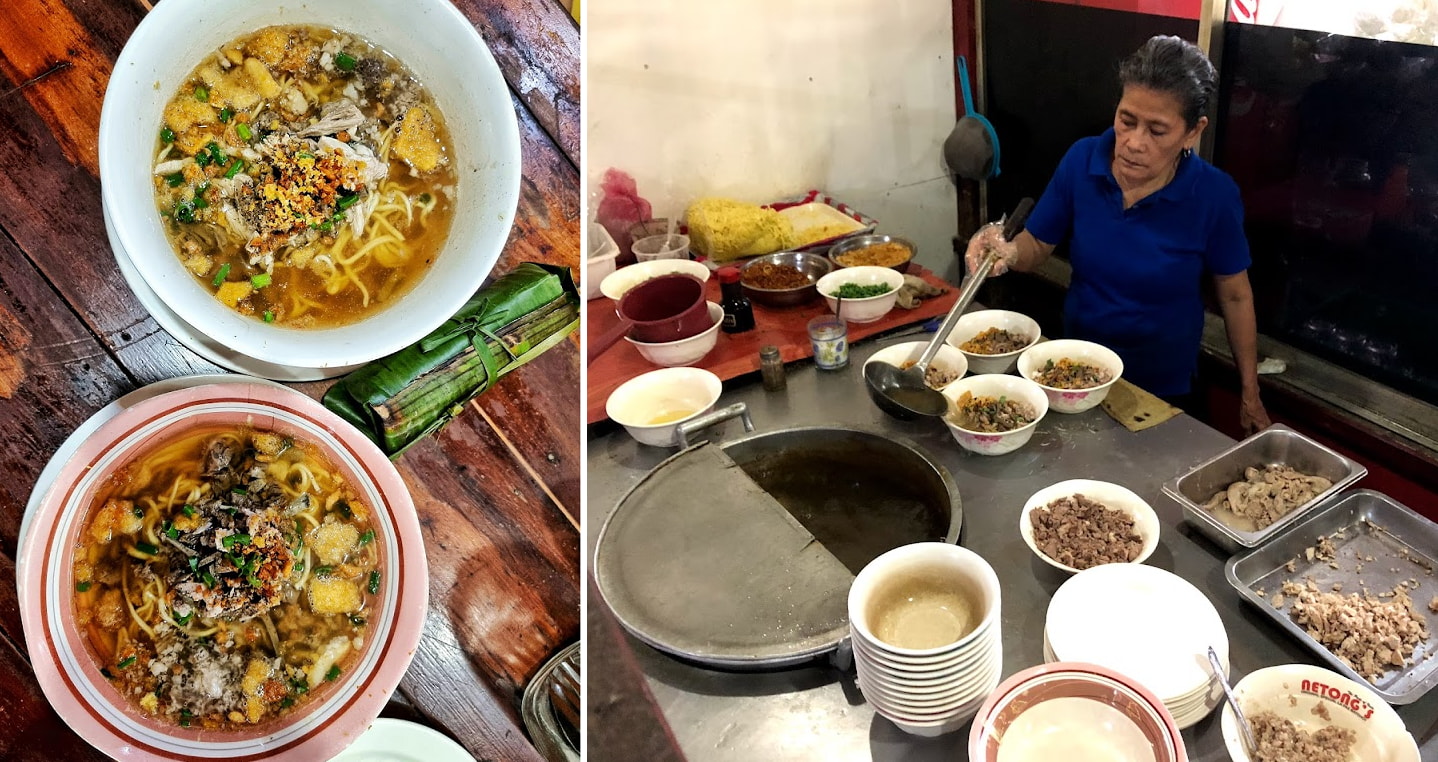 Image adapted from: Mico Garcia, rox delos santos via Google Maps
No one knows who the first batchoy maker was, but what's certain is that the dish was birthed in La Paz, Iloilo City, thus the name La Paz Batchoy.
This dish is often made with miki noodles covered in chicken broth and topped with pork, chicharon, beef loin, and bits of liver depending on where you buy it.

Image adapted from: Lay San, Mico Garcia via Google Maps
The best place to get La Paz Batchoy is Netong's Original Special La Paz Batchoy which is considered by locals as the original birthplace of batchoy.
Netong's Original Special La Paz Batchoy
Address: Public Market, Rizal Street, La Paz, Iloilo City
Opening hours: 6am-8pm, Daily
Contact: (033) 396 2189
---
Roberto's Queen Siopao
---

Image credit: @marlon_rmt via Instagram
Roberto's is a family-owned restaurant in old downtown Iloilo. The lines here are long for a reason—they are said to sell the best siopao (steamed buns) in town. Their signature siopao is the Queen Siopao filled with Chinese sausage, chicken and pork adobo, bacon, and salted egg.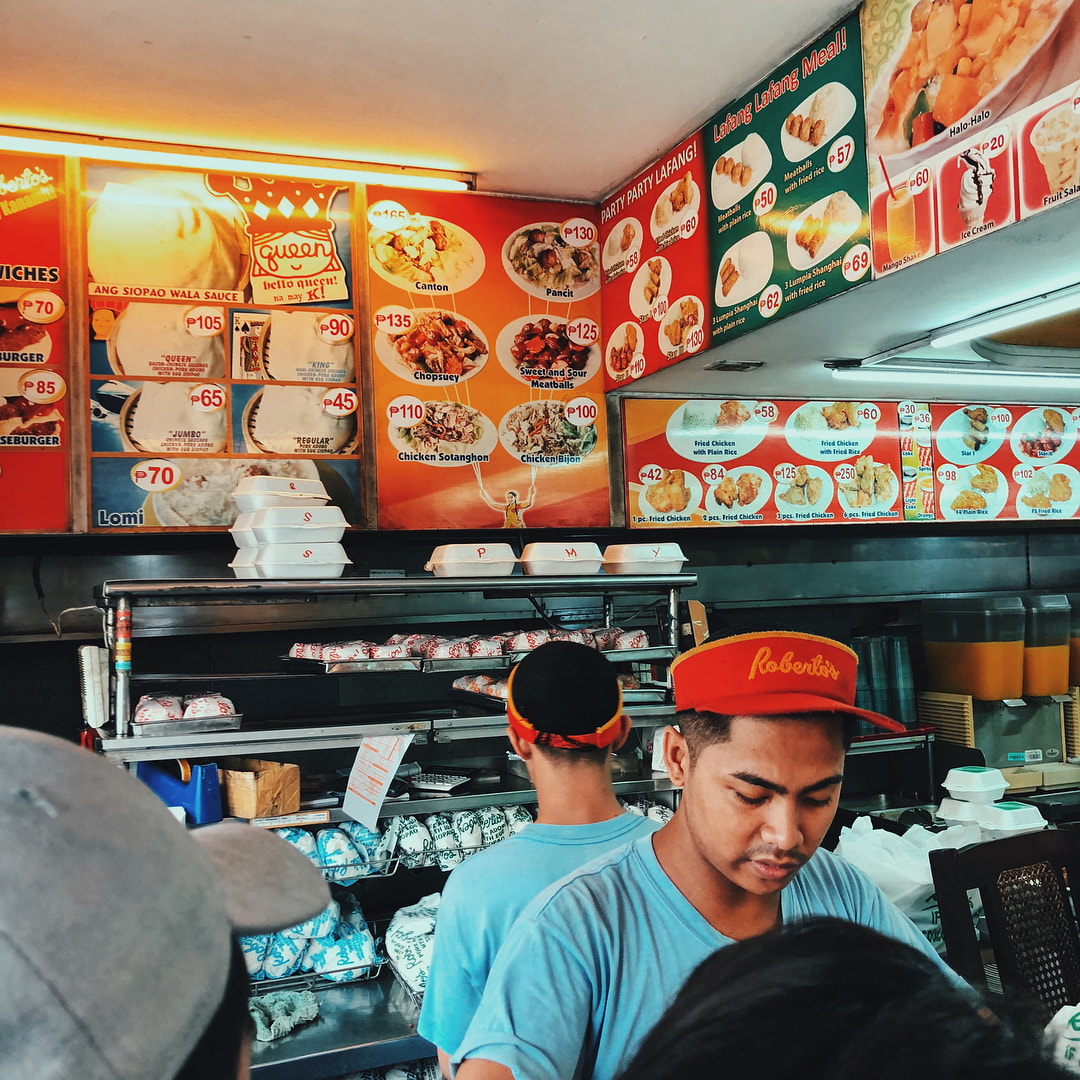 Image credit: @mattcardano via Instagram
Aside from siopao, they also serve classic Filipino food such as lomi (fresh egg noodles in a thick sauce), a variety of stir-fried noodles, and ulams.
Queues here can get pretty long, especially during peak hours, so come early to secure your treats.
Address: 61 J.M. Basa Street, Iloilo City Proper, Iloilo
Opening hours: Mon-Sat 8am-5.30pm (Closed Sundays)
Contact: (033) 335 0484
---
Original Biscocho Haus' Biscocho
---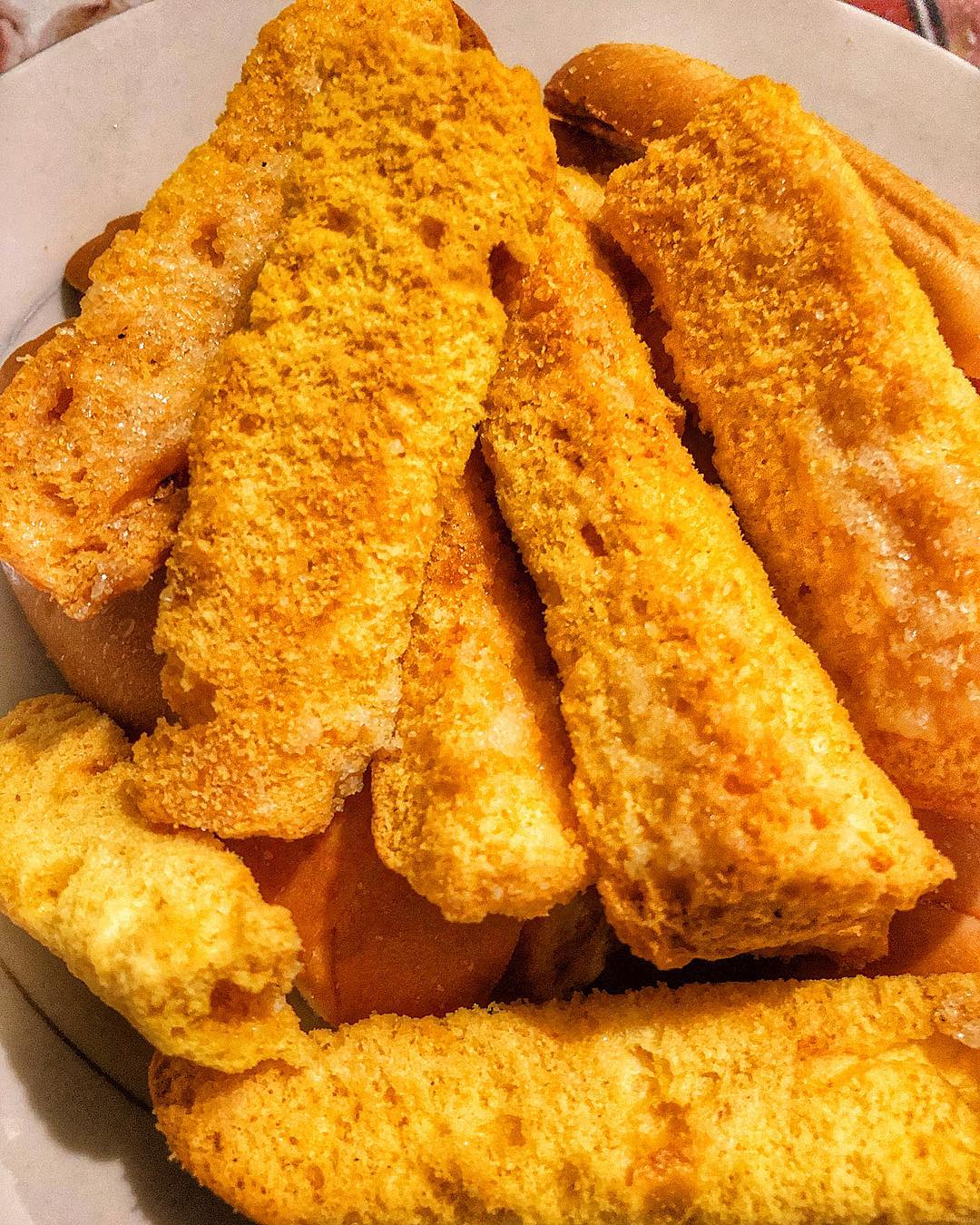 Image credit: @marvin7184 via Instagram

You can't leave Iloilo without visiting and hoarding biscocho – stale bread covered in butter, milk, and sugar before being baked again. The best place to get these is at the Original Biscocho Haus in Jaro.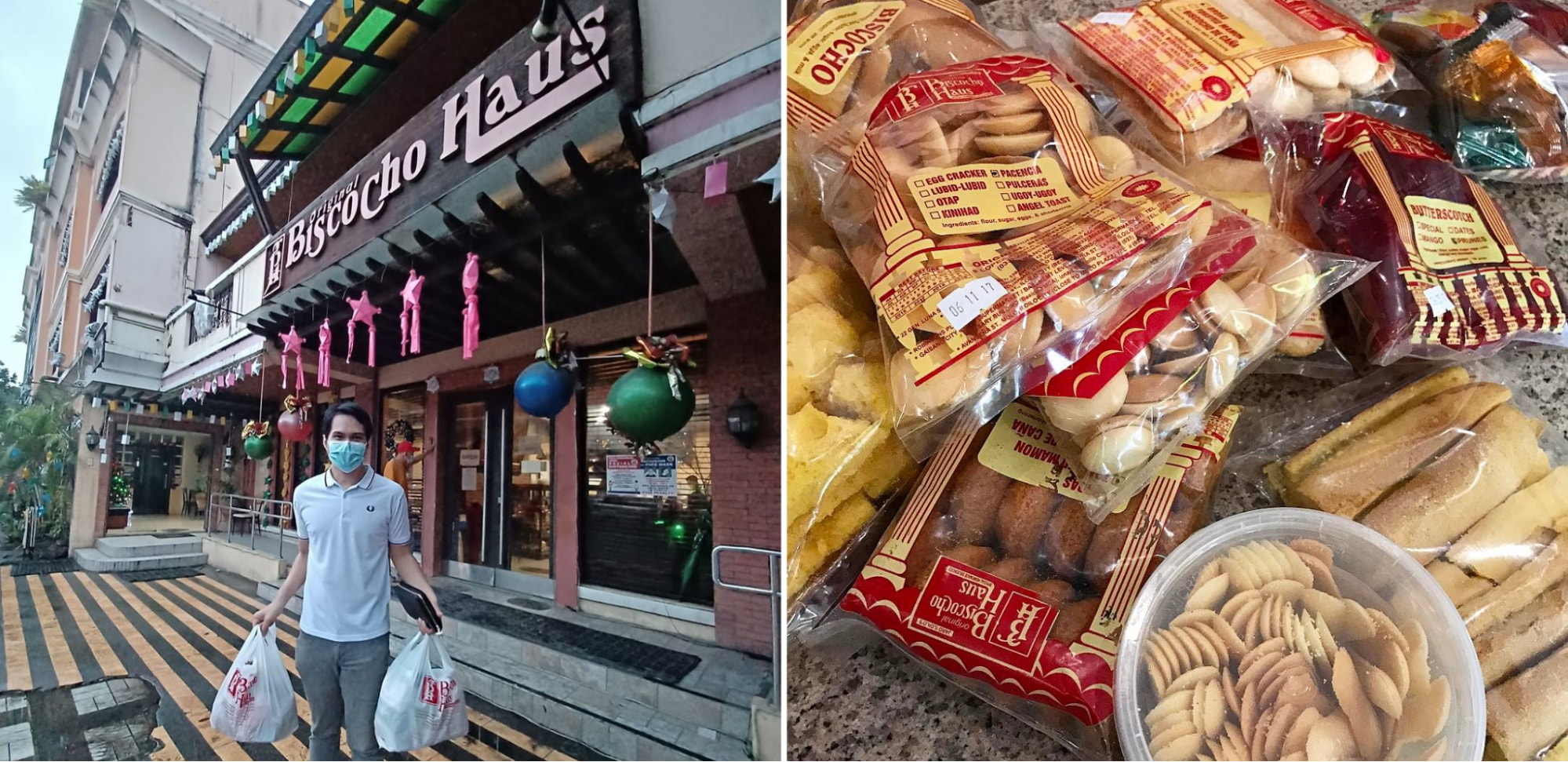 Image adapted from: @geremyabeleda, @jaypeeacain via Instagram
The Original Biscocho Haus started making snacks in 1975 and has since perfected the flavors of their various offerings.
Besides biscocho, they are also known for their butterscotch and go-to Filipino snacks such as ensaymada, pastillas, and crinkles.
Address: 8 Lopez Jaena Street, Jaro, Iloilo City, Iloilo
Opening hours: 6am-8pm, Daily
Contact: (033) 329 0864
The Original Biscocho Haus' website | Facebook | Instagram
---
Seafood dishes from Tatoy's Manokan and Seafood Restaurant
---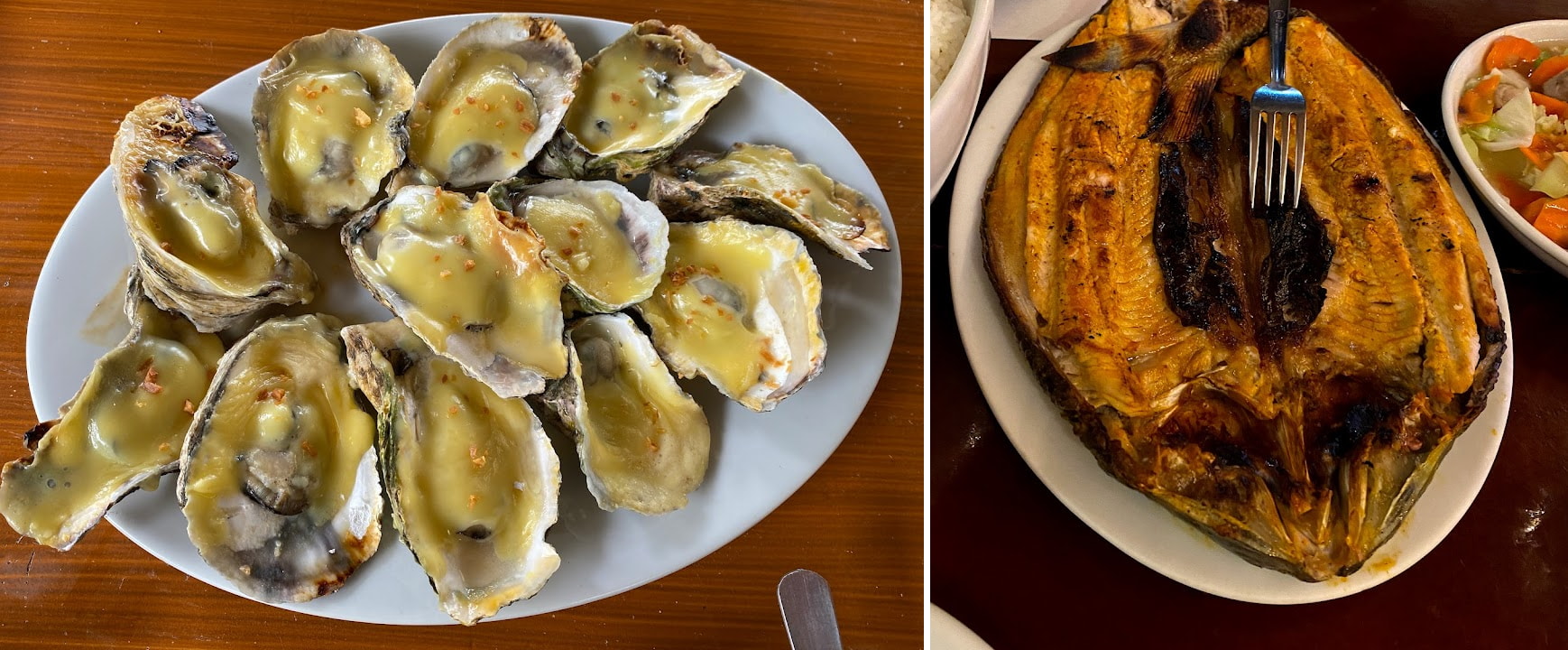 Seafood
Image adapted from: Malou's Images, badresh solanki via Google Maps
Located in the seaside district of Villa de Arevalo, Tatoy's Manokan and Seafood Restaurant serves mouthwatering, local seafood delicacies, such as fresh oysters, baked scallops, and fish kinilaw (ceviche).


Plenty of seating is available
Image adapted from: Jed Tedor, Marniel Geva via Google Maps
For variation, you should order any native chicken dish from their menu. The natural taste of native chicken adds to the flavor of their dishes.
To best enjoy food at Tatoy's, go in a group and indulge in a feast.
Address: Baluarte-Calumpang-Villa-Oton Blvd, Villa Arevalo District, Iloilo City, Iloilo
Opening hours: 7am-8pm, Daily
Contact: (033) 337 1360
---
10. Experience a spiritual oasis at Garin Farm Pilgrimage Resort
---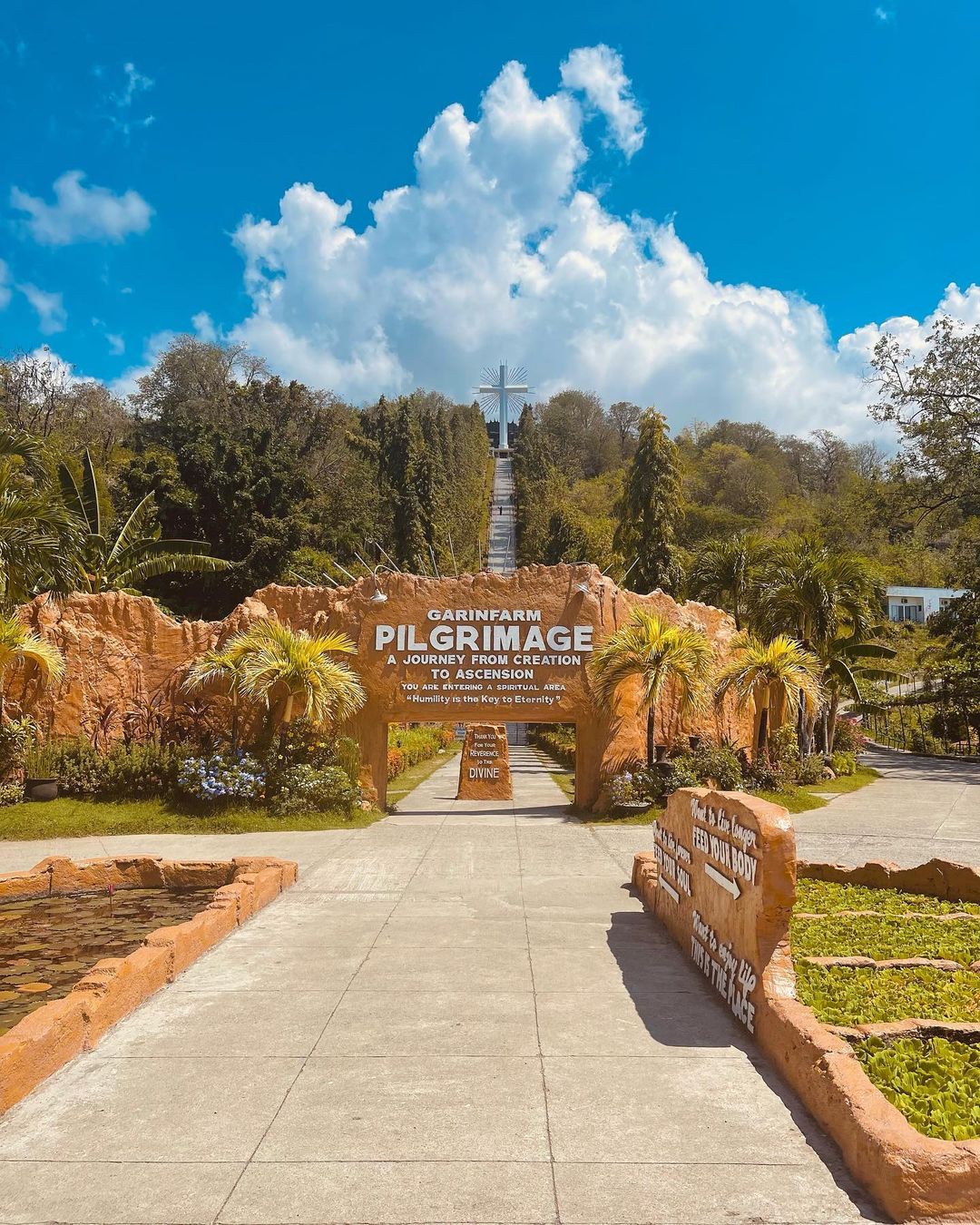 Image credit: @clairefuly via Instagram
The Garin Farm Pilgrimage Resort is a haven where you can get a spirituality boost. One of the first things you can do here is climb the "Stairway to Heaven", a.k.a. the 480 steps that lead to the exhibit of biblical scenarios such as the Birth and Baptism of Jesus Christ, The Last Supper, and The Crucifixion.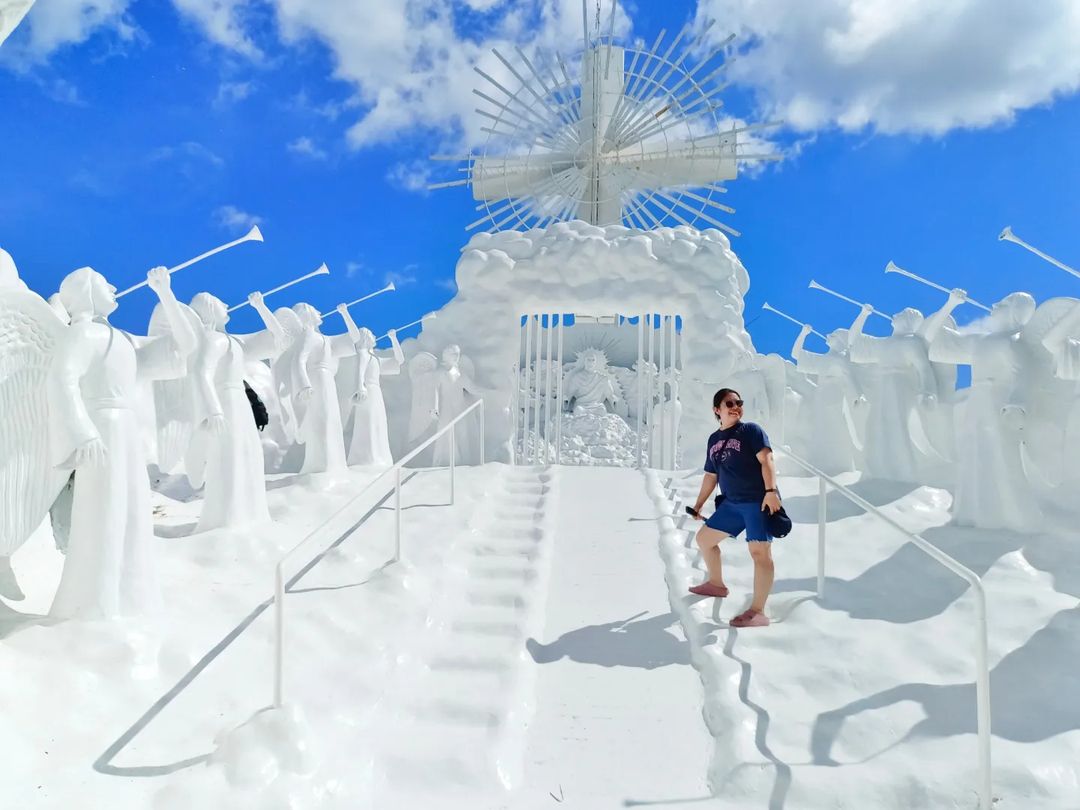 "Heaven on Earth"
Image credit: @eatravelnjoy via Instagram
True to its nickname, you'll get to see a depiction of what it may be like walking to the gates of heaven. You may feel like you're walking into it too with the cloudy white, tall structures.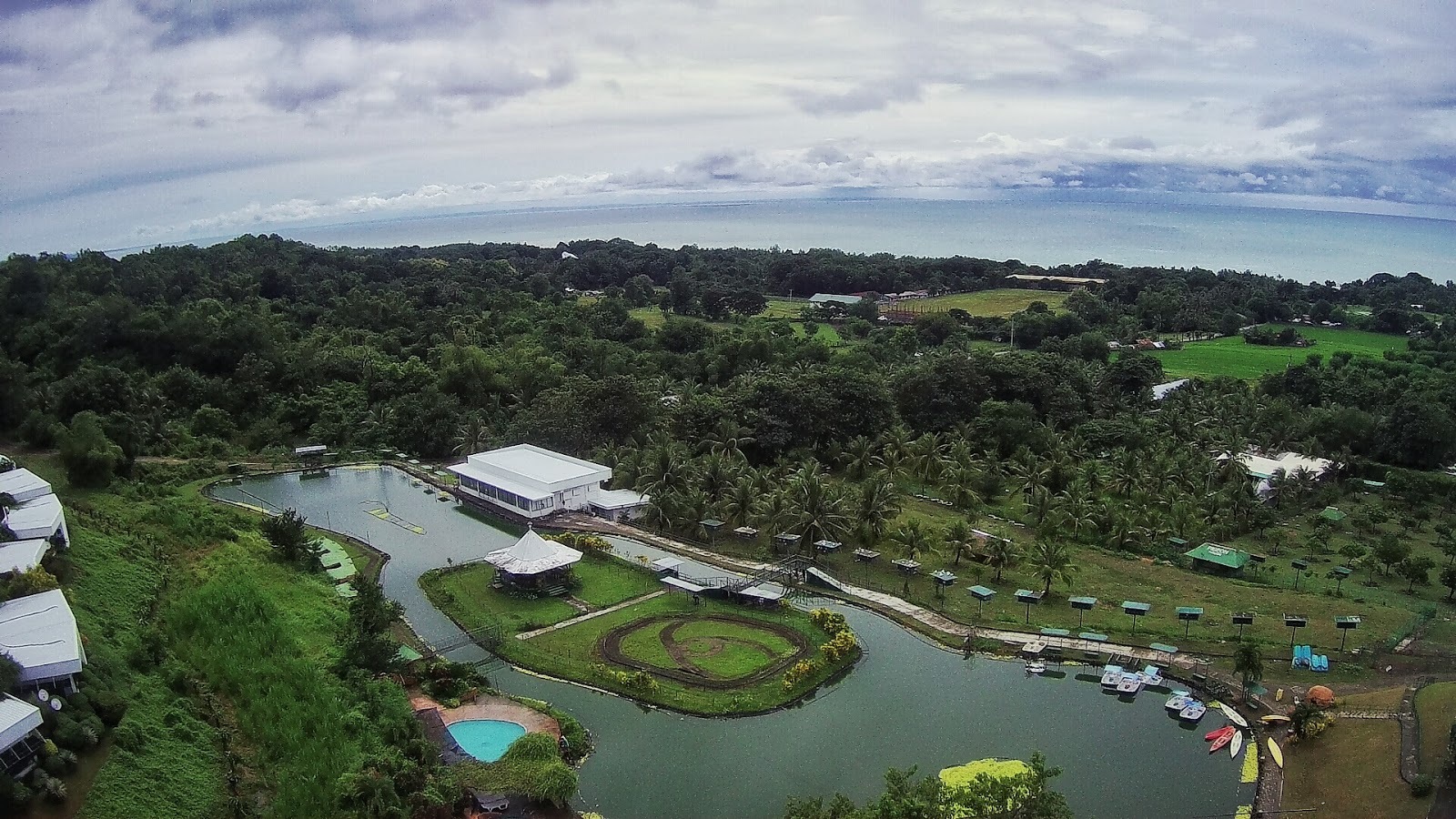 Image credit: The Queen's Escape
Apart from the pilgrimage activity, you can also embark on a fun adventure while you're at it. Given that it's a farm, you can participate in other activities from ziplining to fishing. You can even stay the night if you wanted to. Room rates start at P1,500 (~USD26.41).
Entrance fee: P150 (~USD2.64)
Address: Purok 2, San Joaquin, Iloilo
Contact: 0916 667 6851
Garin Farm Pilgrimage Resort's Facebook page
---
11. Unwind at Nadsadjan Falls
---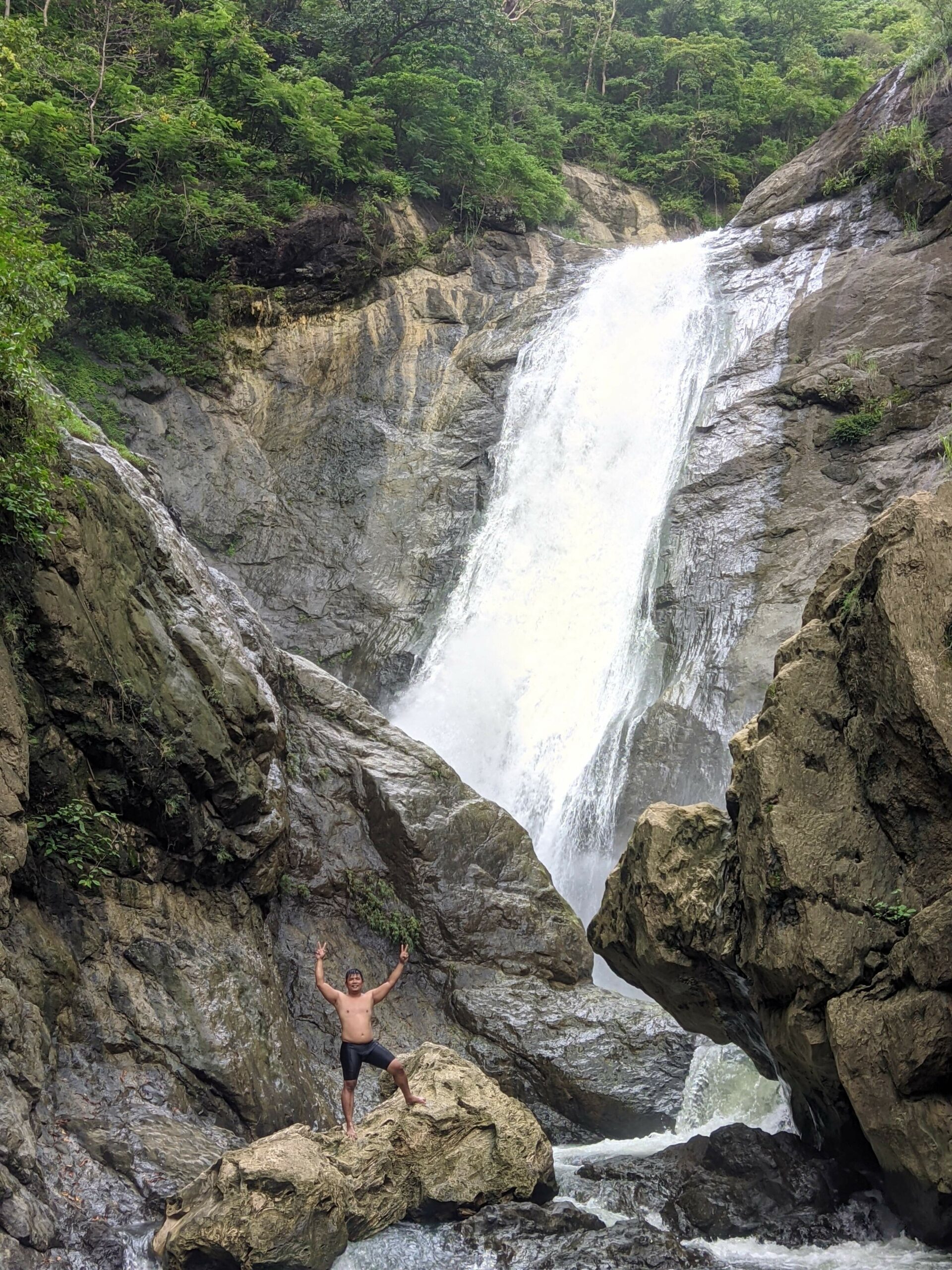 Image credit: Benmark Juala via Google Maps
For nature lovers, Nadsadjan Falls is a hidden gem. To reach this tranquil waterfall, you just have to trek through a lush forest, filled with flora and fauna, so you can enjoy a refreshing swim in the cool, clear waters.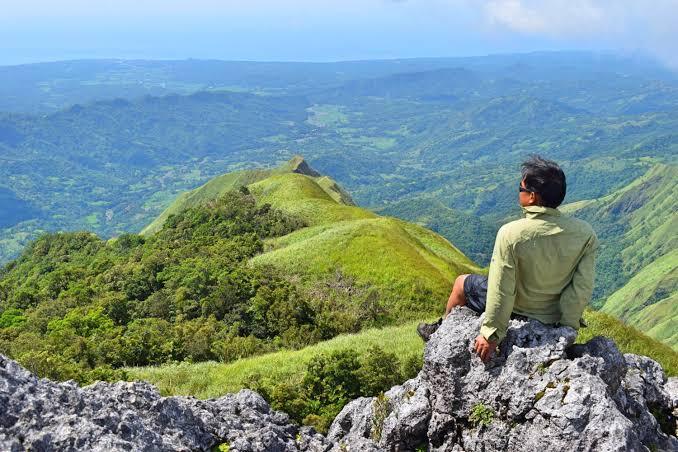 Image credit: Tophé Ayco via Google Maps
You can even take it up a notch by climbing up to the top of the mountain to get a scenic view of the rock formations, hills, and greenery. Of course, this would be the perfect time to take out your camera and capture the moment.
Address: Nagsadjan Falls, Igbaras, Iloilo
---
Things to do in Iloilo without breaking the bank
---
Iloilo may not be among the most popular tourist spots in the Philippines, but it is one you should definitely check out.
With historical, artistic, and gastronomic spots, you're sure to have a packed itinerary and leave with plenty of great stories to tell back home.
Also, check out these other travel guides: Vigan, Ilocos Sur under P200, things to do in Palawan, and a guide to concerts in Singapore. Visit The Smart Local Philippines for more.
---
Cover image adapted from: @mr.carnaje via Instagram, rox delos santos via Google Maps, @rhurhurhutchie_m via Instagram
Article originally published by Kathlene Masilongan in March 2022. Last updated by Jaya Fanoga on September 2023.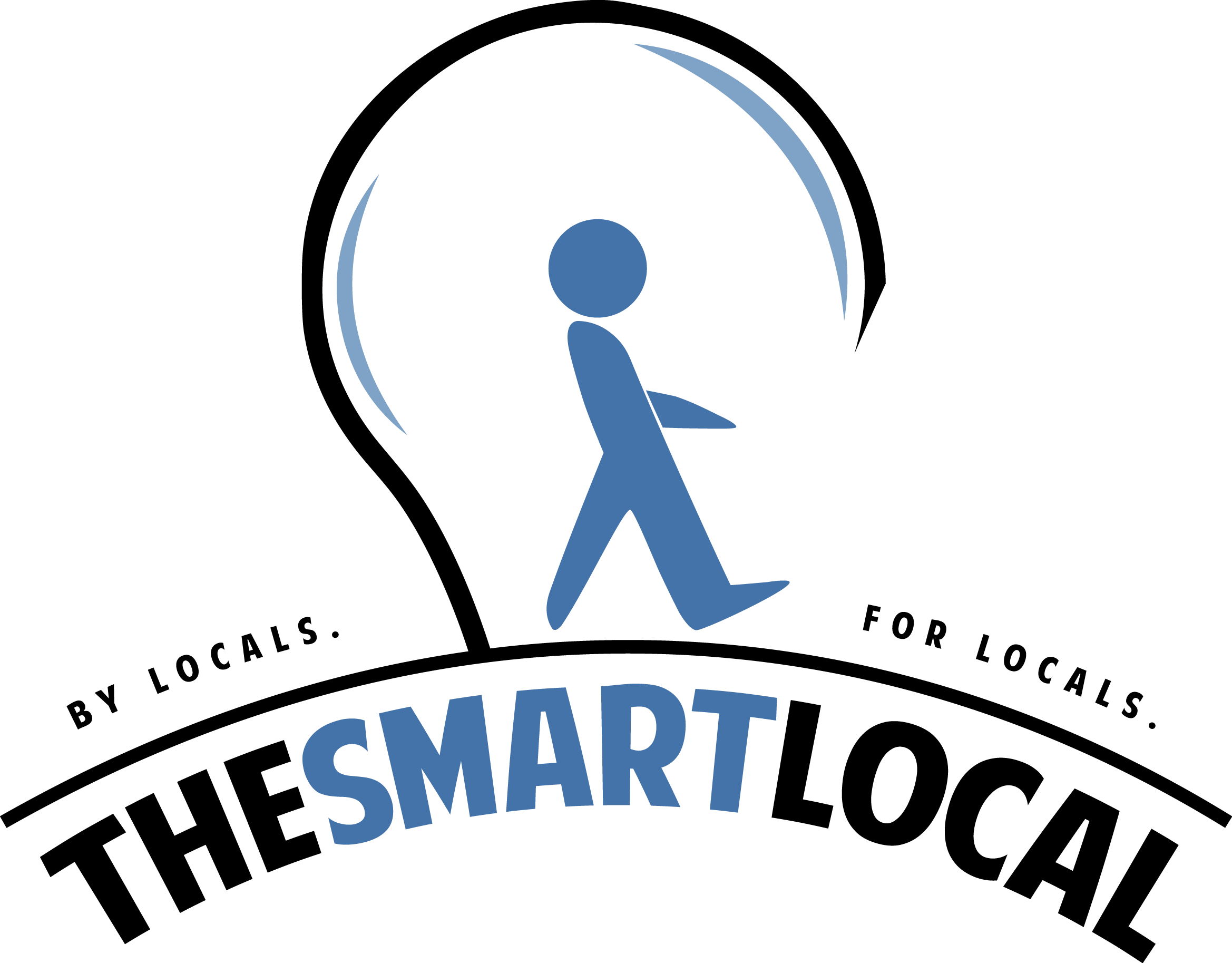 Drop us your email so you won't miss the latest news.