Handmade gifts in the Philippines
---
If you often struggle in coming up with unique gift ideas come Christmas season, we got you – we only have so much time in a day to do our research. But if you've been guilty of sending out generic gifts too often in the past, maybe it's about time to level up your gift-giving with handmade gifts.
After all, you can find many handmade gifts in the Philippines that feel more personal and creative, given that these items are not produced on a large scale. And not only do they come off exclusive, but they can also be of use in our everyday life and are made by our indigenous communities. So to help you be more extra when giving out gifts this Christmas, here are 11 handmade gifts in the Philippines and where you can get them.
---
– Toys –
---
---
1. Knitting Expedition – handknit toys made by Ifugao women
---

Image credit: @knittingexpedition via Instagram
Whether you're gifting your kid, pamangkin, or officemates, a quirky handknit toy is never a bad idea especially when it's made to support the lives of our farmers.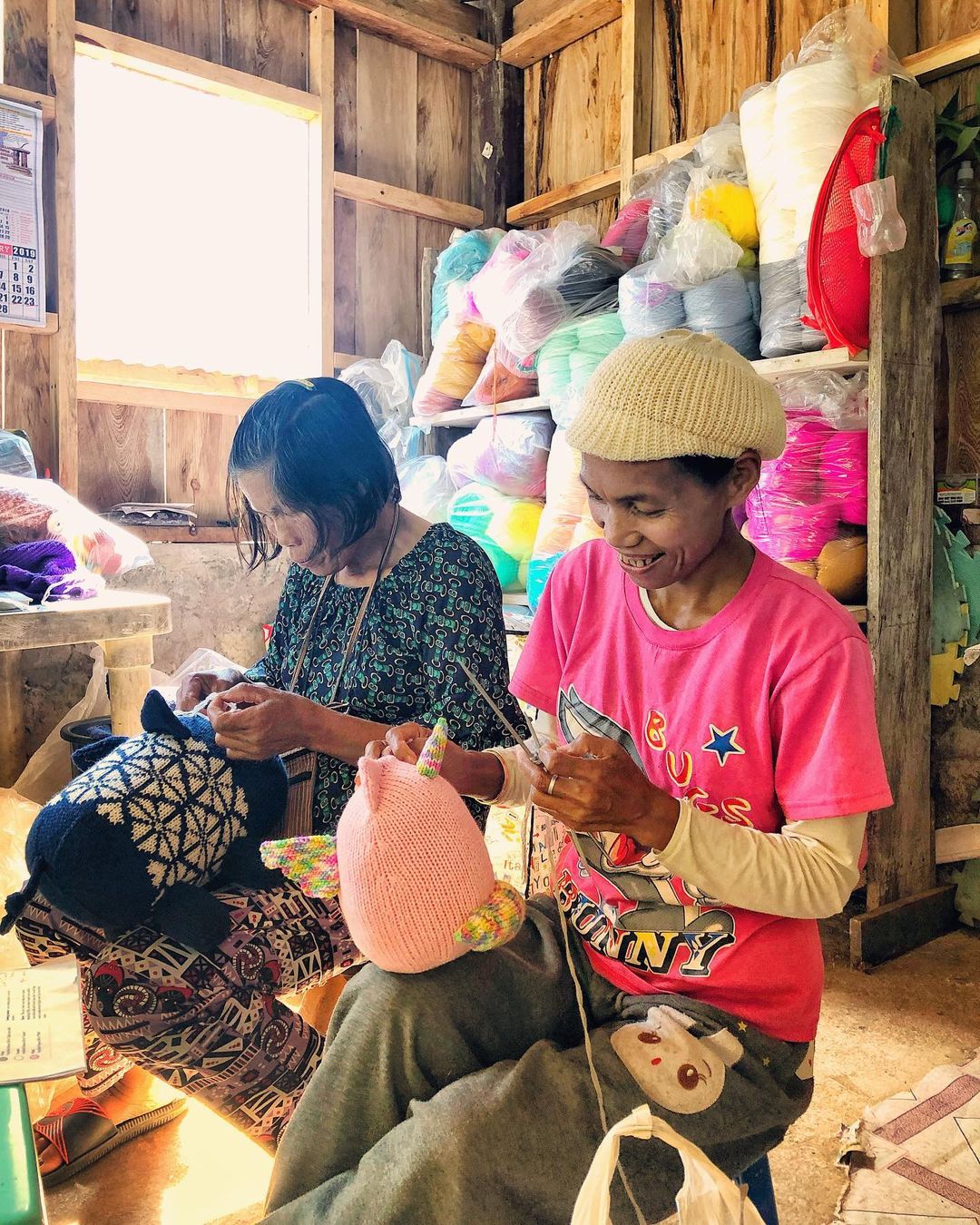 Image credit: @knittingexpedition via Instagram 
Partnering with the women who take care of our rice terraces in Uhaj, Ifugao, Knitting Expedition crafts handmade toys resembling animals from doggos to owls to turtles. Not only can these toys put a smile on anyone's face, but they also help provide income to the agricultural sector. 
Prices start at P300 (~USD6.03), and aside from toys, there are a few accessories available as well, such as beanies you can wear in the cold season.
Check their branches here. 
---
2. Serene Dolls – custom-made dolls for protection and healing
---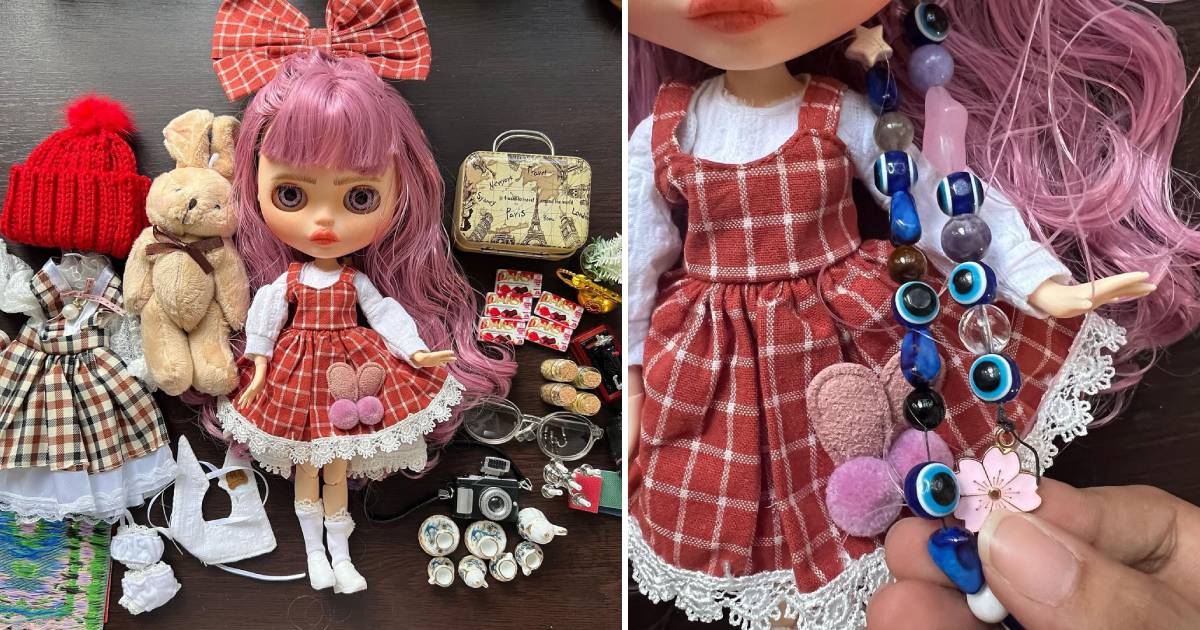 Image adapted from: @serenedolls.ph, serenedolls.ph via Instagram
If you're looking for a gift that's both aesthetic and has spiritual healing properties, then Serene Dolls would be a great option to check out. These are custom made-to-order dolls called "Watchers" that are hand-painted and crafted by content creator and tarot card reader Anj Awakened.
Depending on customizations, each doll starts at P6,777 (~USD122.38) with Reiki beads – for spiritual protection – attached on the string that pulls on the doll's eyes.
---
– Homeware –
---
---
3. Elepani Arts & Crafts – chic & durable decor
---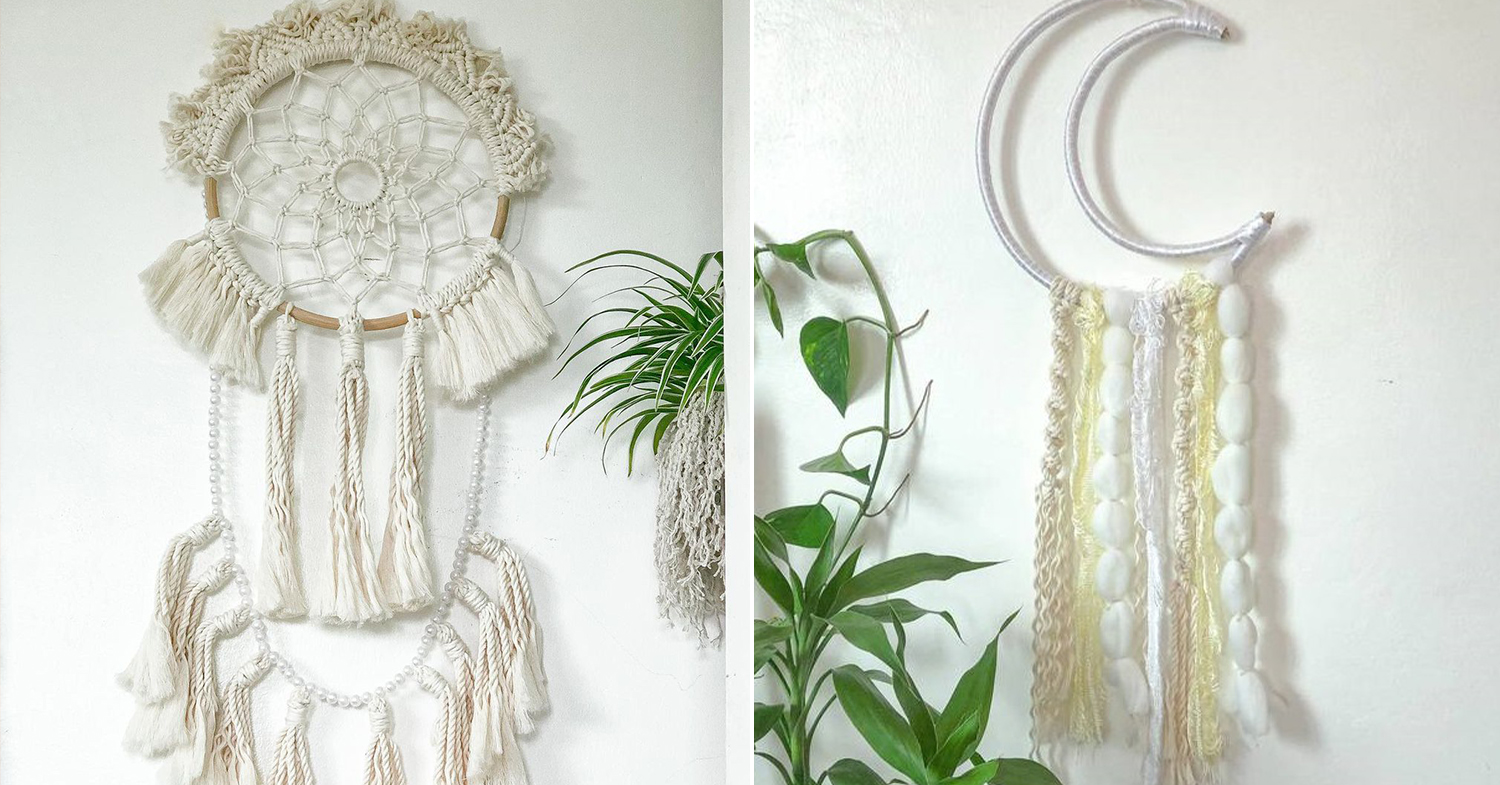 Macrame Boho Dream Catcher, Half Moon Spectacle
Image adapted from: @elepaniartsandcrafts via Instagram, Frankie General Store
Aside from adding an accentuating touch to a space, dream catchers are thoughtful gifts as they are said to bring a good night's sleep. For dream catchers that are intricately designed but won't easily break as well, Elepani Arts & Craft  from Liwliwa, Zambales weaves catchers that are made up of thick, different textiles. 
For instance, the Macrame Boho Dream Catcher (P1,500, ~USD30.09) are adorned with thick tassels and pearls, while the Half Moon Spectacle (P1,519, ~USD30.50) is made up of colorful lace, macrame, and yarns. 
---
4. Buklod Crafts Baskets – decorative yet functional baskets
---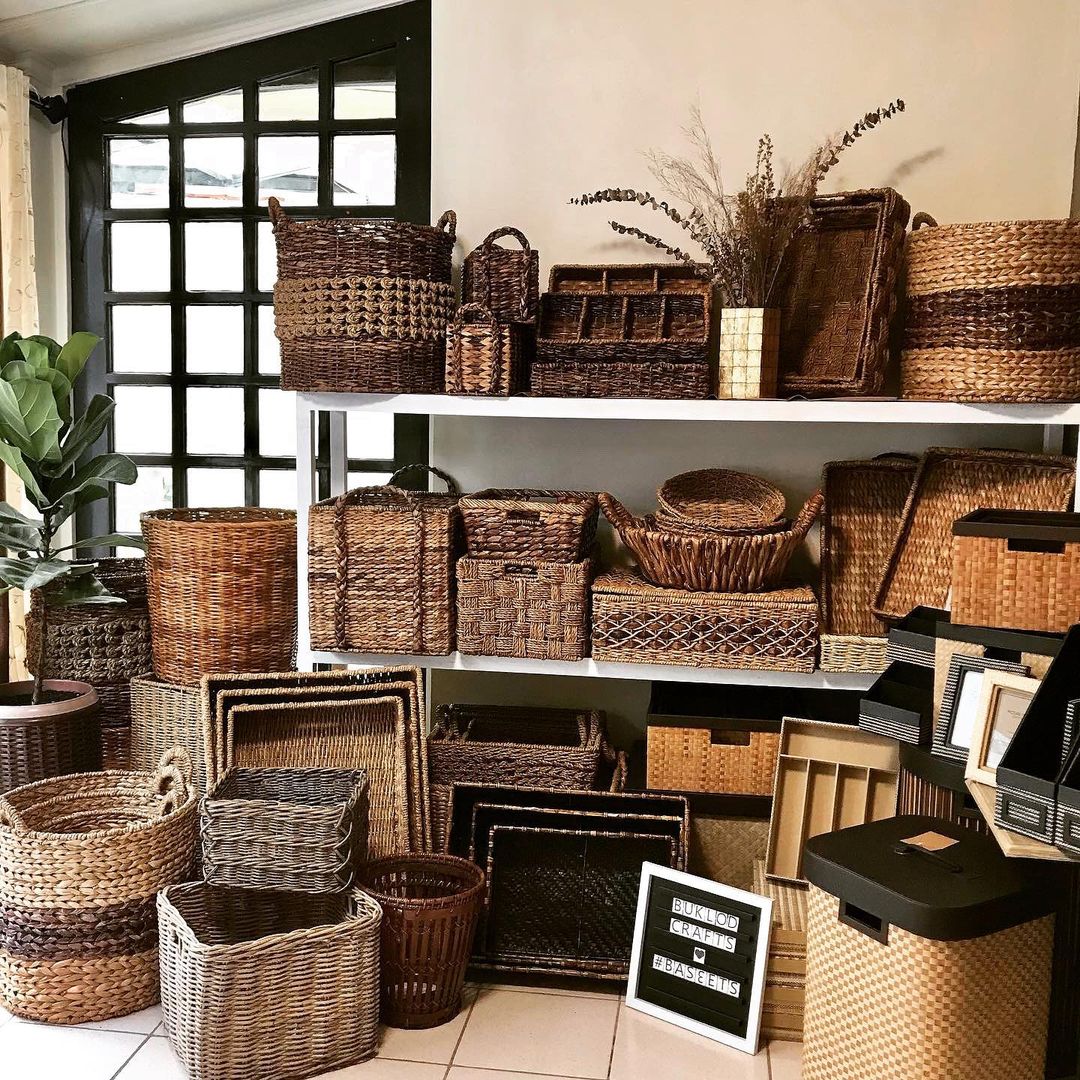 Image credit: @malikhabaskets via Instagram
If you're having a hard time deciding what to surprise your friends or family, baskets are practical homeware that they can always use to organize and store items, and also serve as designer pieces especially when they're handcrafted such as the baskets from Buklod Crafts Baskets.
The store makes a range of baskets, from round to storage to rattan baskets, that are made for specific use, but are all eye-catching enough to double up as decorations. Coming in various patterns, the round baskets (from P320, ~USD6.42), for instance, are perfect for plantitos or plantitas'  home plants, while the storage baskets (from P320, ~USD6.42) can store everyday items such as clothing and snacks. 
Note: Website is currently being updated. 
---
5. Inabel La Union – lightweight towels from the Ilocos Region
---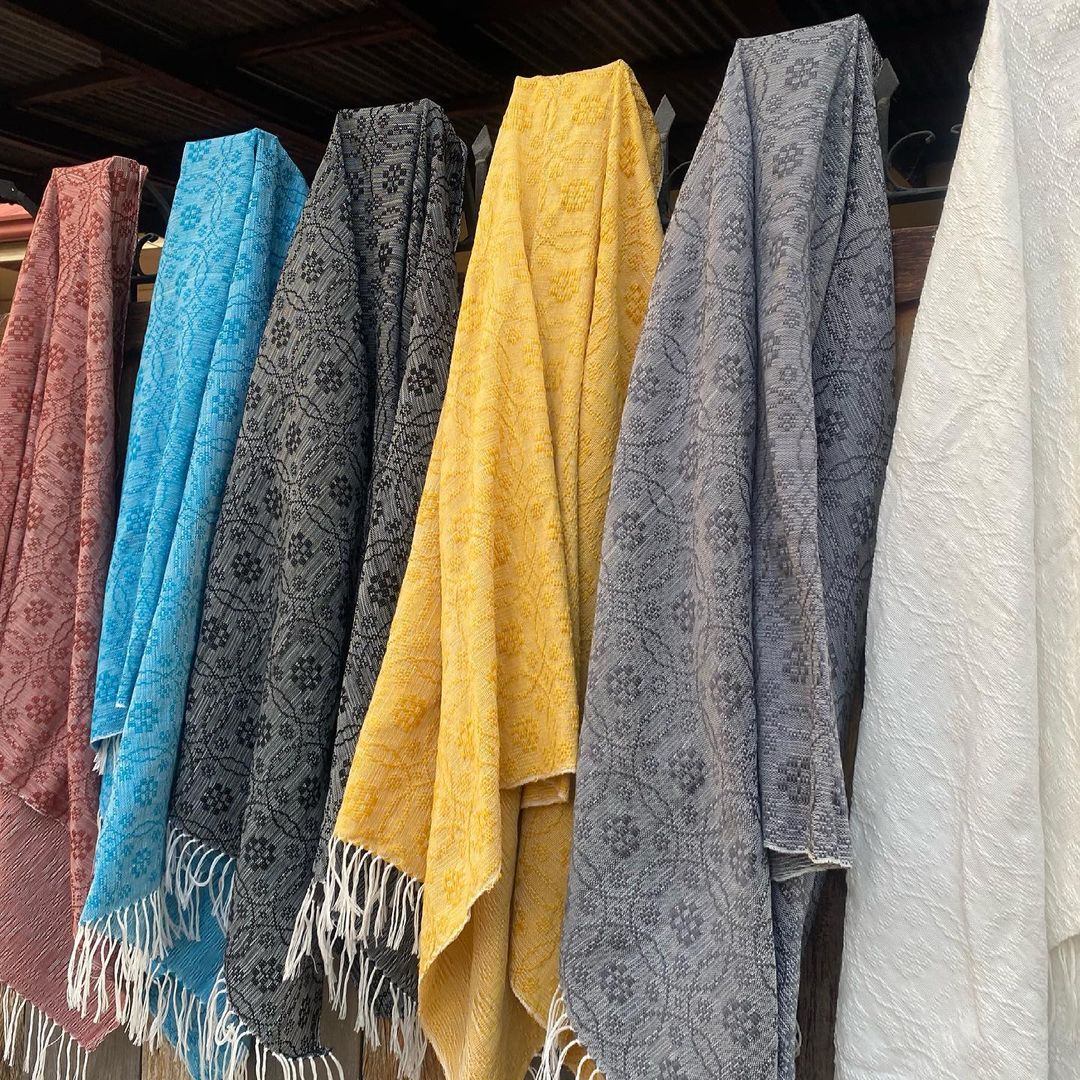 Image credit: @inabellaunion via Instagram
Towels can be all too common as Christmas gifts but not when they're Inabel blankets (from P320, ~USD5.78), handwoven blankets made in the Ilocos Region using traditional looms.
Known for their fine, cotton threads which suit the Philippine climate, the blankets come in various patterns and colors. You can buy these blankets on online stores such as Inabel La Union. 
---
– Candles –
---
---
6. Natu Handcraft Studio – handmade, packaging-free soaps
---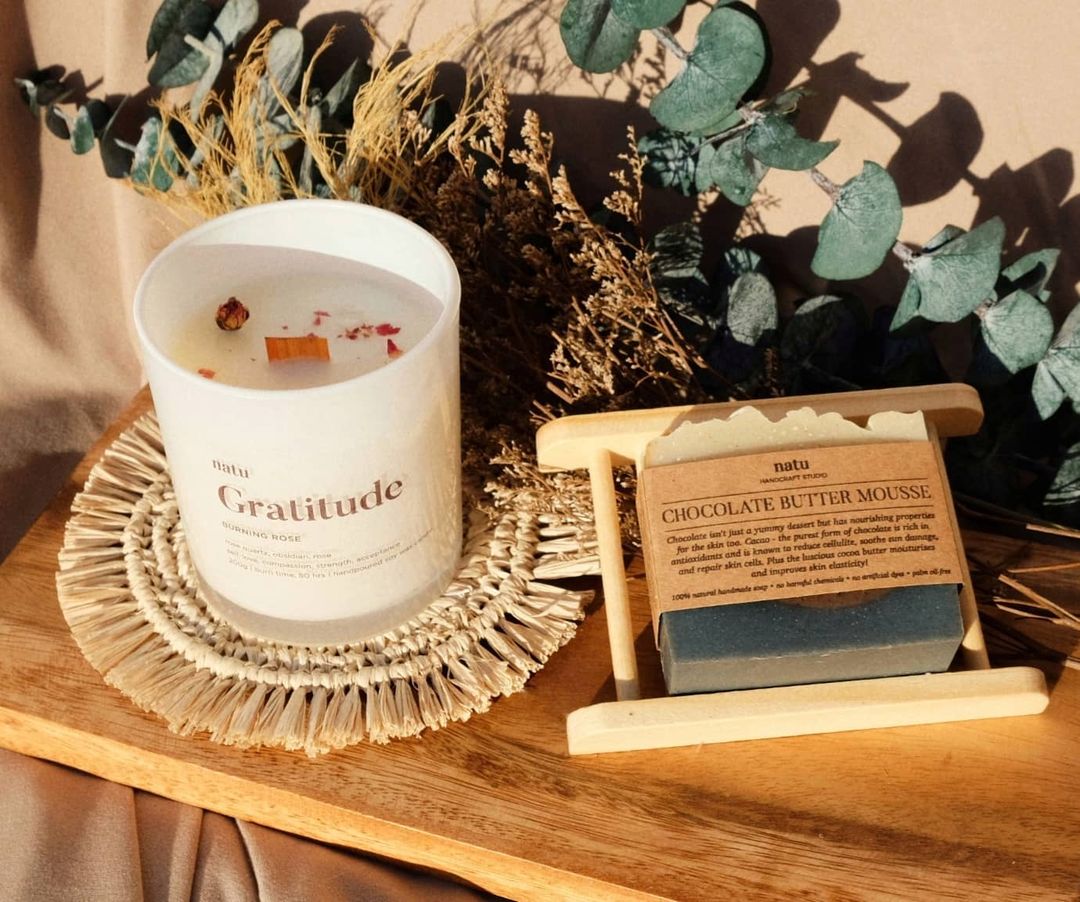 Image credit: @natu.ph via Instagram
To encourage a more eco-conscious lifestyle among your circles, giving them products from Natu Handcraft Studio may help them start on their self-care with as little waste as possible. 
They create body care products such as handmade natural soaps that are packaging-free, so taking care of one's body doesn't always have to be at the expense of the environment. The soaps are formulated with natural ingredients as well, such as the Chocolate Butter Mousse (P250, ~USD5.02), which can help repair sun damage, and Calendula Flowers and Chamomile (P250, ~USD5.02) soap best for sensitive skin. 
Aside from soaps, shampoo bars, body oils, and candles are also available at the studio. 
Website | Facebook | Instagram
---
---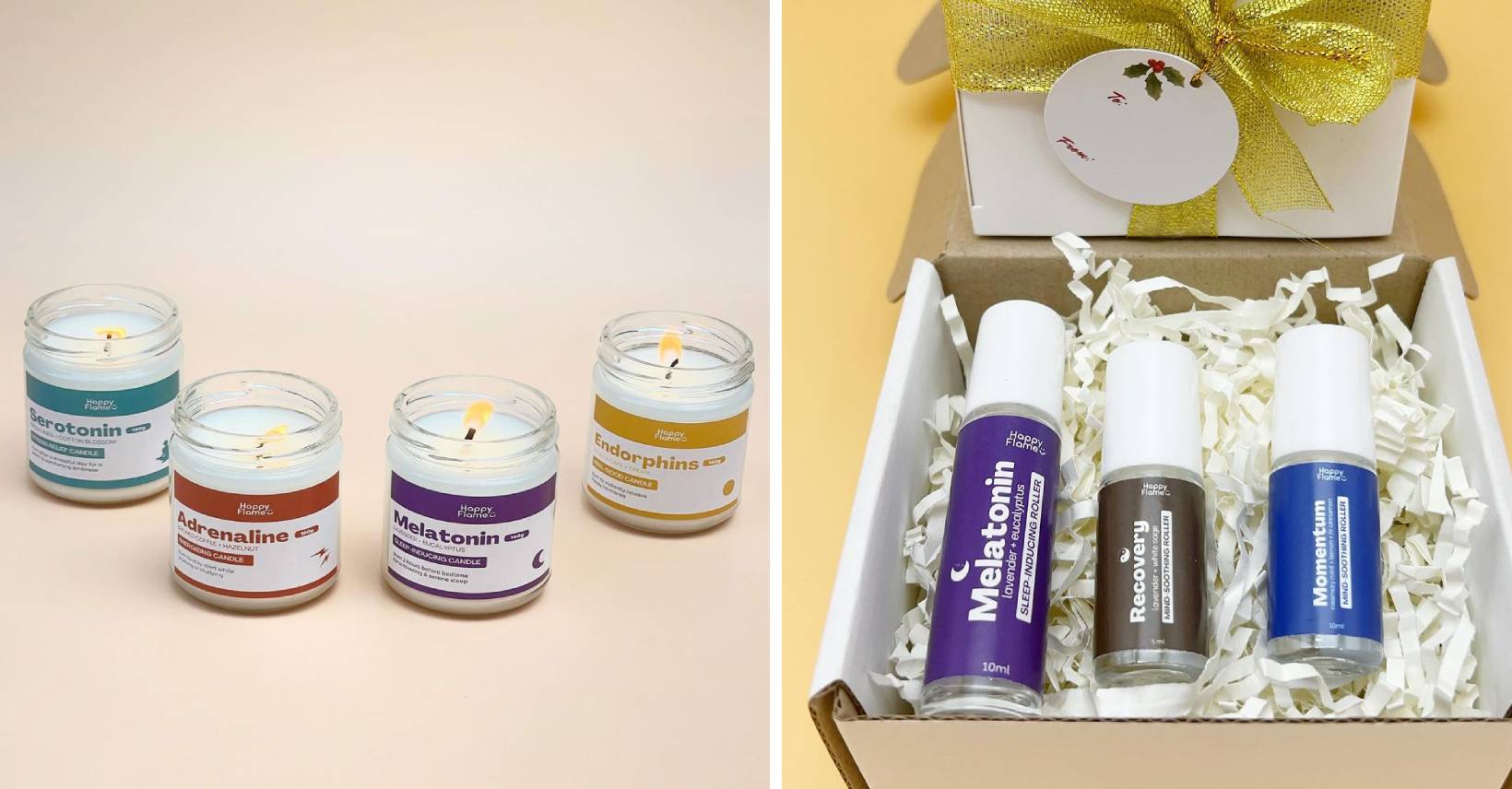 Image adapted from: @happyflame.ph, @happyflame.ph via Instagram
For candles and fragrance oils that can help boost your mood, Happy Flame is where you can find them. They offer a number of candles that trigger and improve your hormones such as serotonin, adrenaline, and endorphins. And if you don't prefer candles, these boosters also come in the form of a roll-on.
Candles start at P279 (~USD5.04) each. You can even choose to get a gift set to suit your preferences. The sets start at P299 (~USD5.40).
---
– Treats –
---
---
---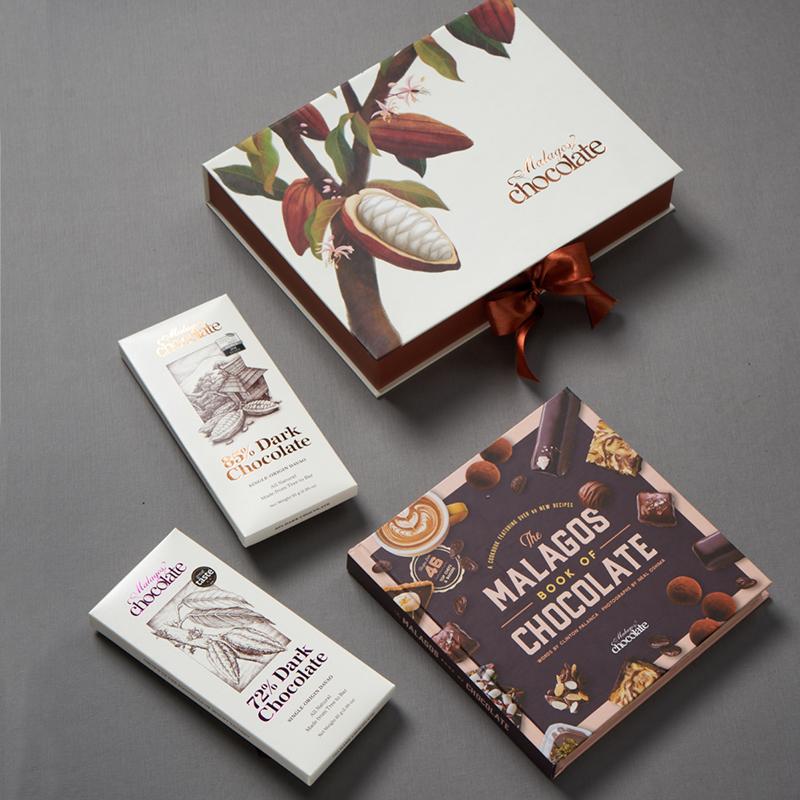 Image credit: Malagos Chocolate
Chocolates will never go out of style, especially as gift ideas for Christmas. But you'll also want to give premium chocolates that aren't easily found in your nearby convenience store. 
Malagos Chocolate's award-winning sweets are processed by farmers in Davao. They have gift box sets made for special occasions, such as the Classic Gift Box (P1,950, ~USD35.21) that comprises three award-winning bars, a gold tin of premium unsweetened chocolate, and a red tin of chocolate-coated cocoa nibs with sea salt.
And if you want to learn more about the brand's history as well as recipes from well-known chefs in the country, you can go get yourself a copy of their Malagos Book of Chocolate for P1,650 (~USD29.79). 
---
9. CELESTEA – loose leaf teas for tea lovers
---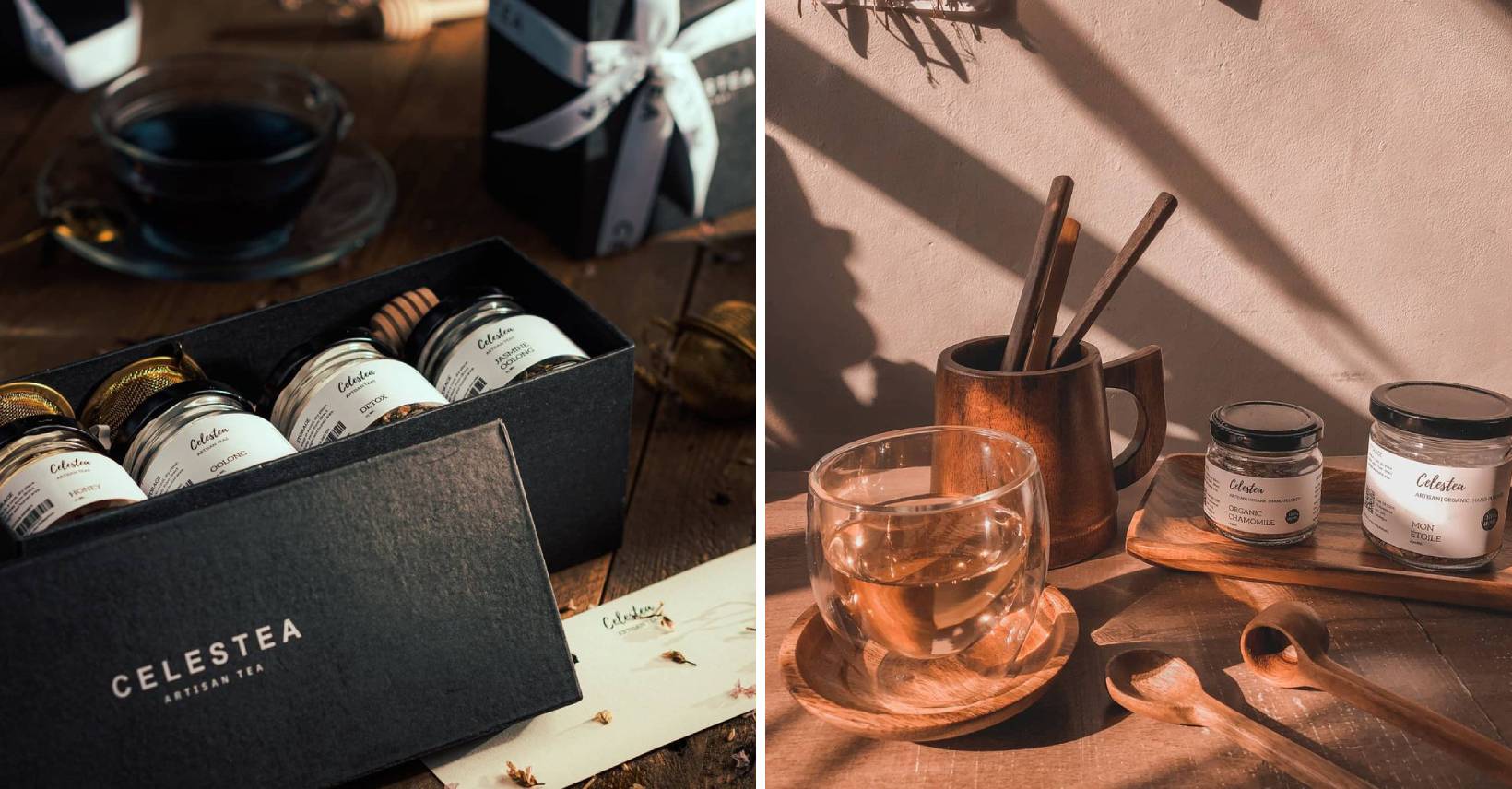 Image adapted from: @celesteaph, @celesteaph via Instagram
For tea lovers, CELESTEA is a great place to look. Unlike your usual tea bags, they offer a variation of classic and special blend of loose leaf teas such as Earl Grey, Chamomile, Butterfly Pea, and Rosebud Oolong. Each jar starts at P154 (~USD2.78).
Also, what's great about them is that they also curate gift sets. Depending on the occasion, their gift sets can include teaware, journal notebooks, and even blankets. Gift sets start at P199 (~USD3.59).
---
– Fashion pieces –
---
---
10. Akaba – bags with handwoven fabric from indigenous communities
---

Image credit: @akabaco via Instagram
Traditional doesn't have to mean old-school, as proven by Akaba's bags cut in modern silhouettes adorned with beautiful patterns handwoven by indigenous communities from across the country.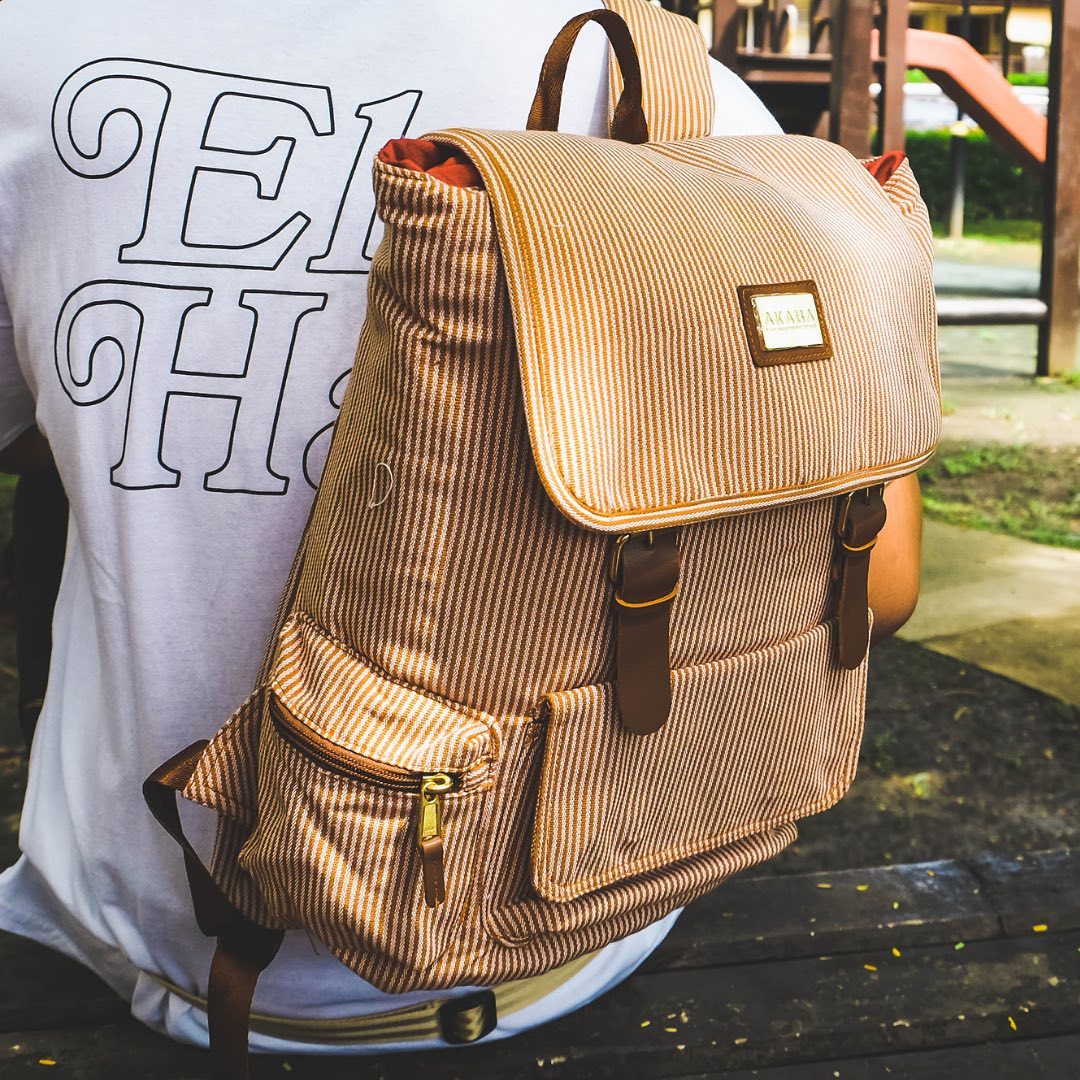 Image credit: @akabaco via Instagram
The bags are made to fit an active lifestyle, whether you're out for work or travelling in the city, so they would make  perfect gifts for your friend or family who's always on the go.
The New Alumno Knapsack (P3,500, ~USD63.20) is made up of handwoven Inabel fabric and has many compartments, including a section for laptops, that make the bag equally functional and stylish.
---
11. The Clay Project – earrings made up of polymer clay
---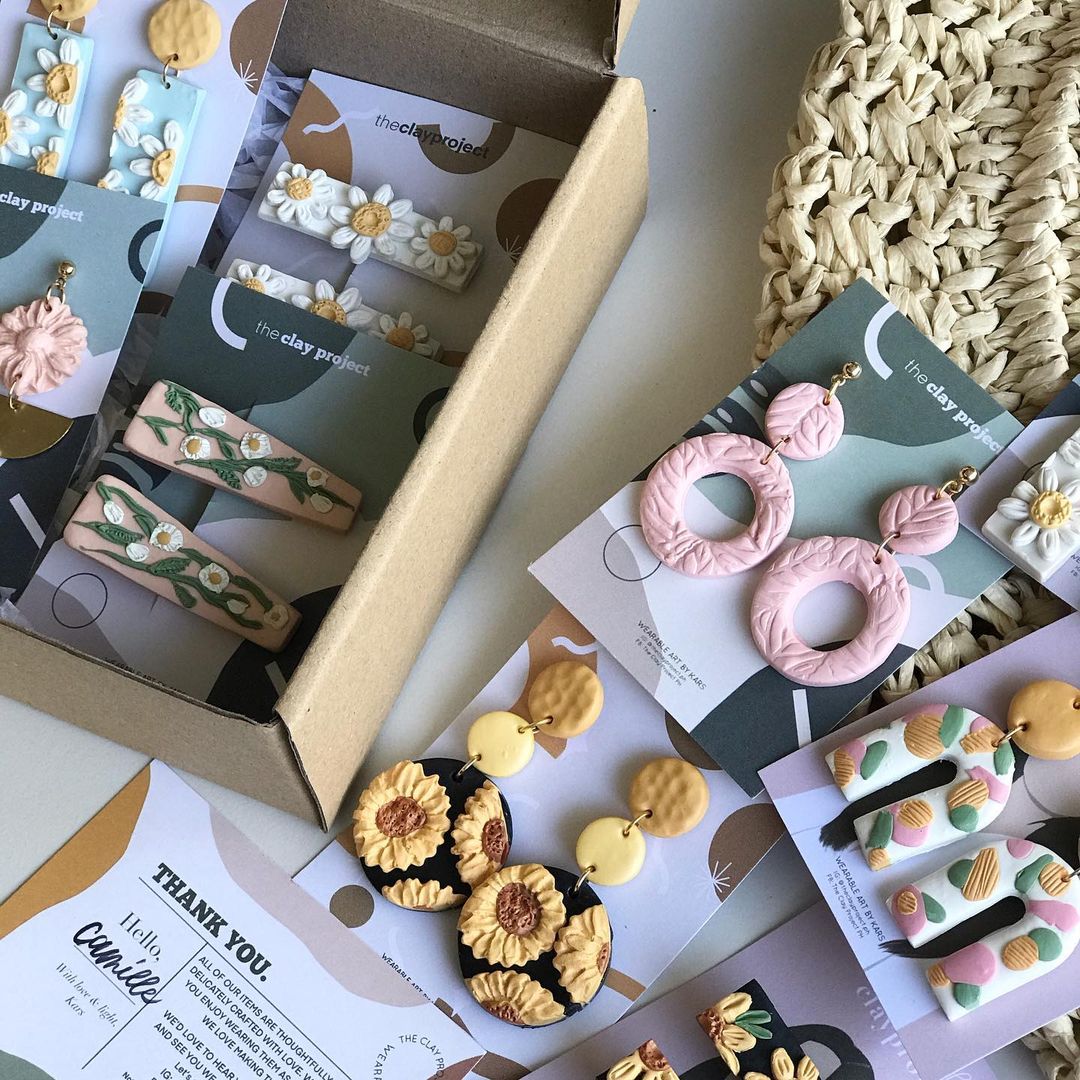 Image credit: @theclayproject.ph via Instagram 
Accessorizing with earrings does not always have to be boring with plain gold and silver. The Clay Project's earrings (from P200, ~USD3.61), for instance, are handcrafted with fun, colorful designs ranging from plant-themed to travel-themed made up of polymer clay that are durable and will not fade easily. 
---
Handmade gifts for friends and family
---
Whenever you're in doubt about what to give to your friends or families this Christmas, many handmade gift shops around offer gift ideas that are creative, practical, and provide an avenue of livelihood for our indigenous communities. Plus, giving handmade gifts just adds that extra unique oomph and personalization that your giftees will surely enjoy.
Also, check out traditional Filipino drinks, traditional Filipino Christmas foods, and unique Christmas gift ideas. For more recommendations like this, visit The Smart Local Philippines.
---
Cover image adapted from: @knittingexpedition, @inabellaunion via Instagram
Article originally published by Addie Pobre on September 2021. Last updated by Jaya Fanoga on December 2023.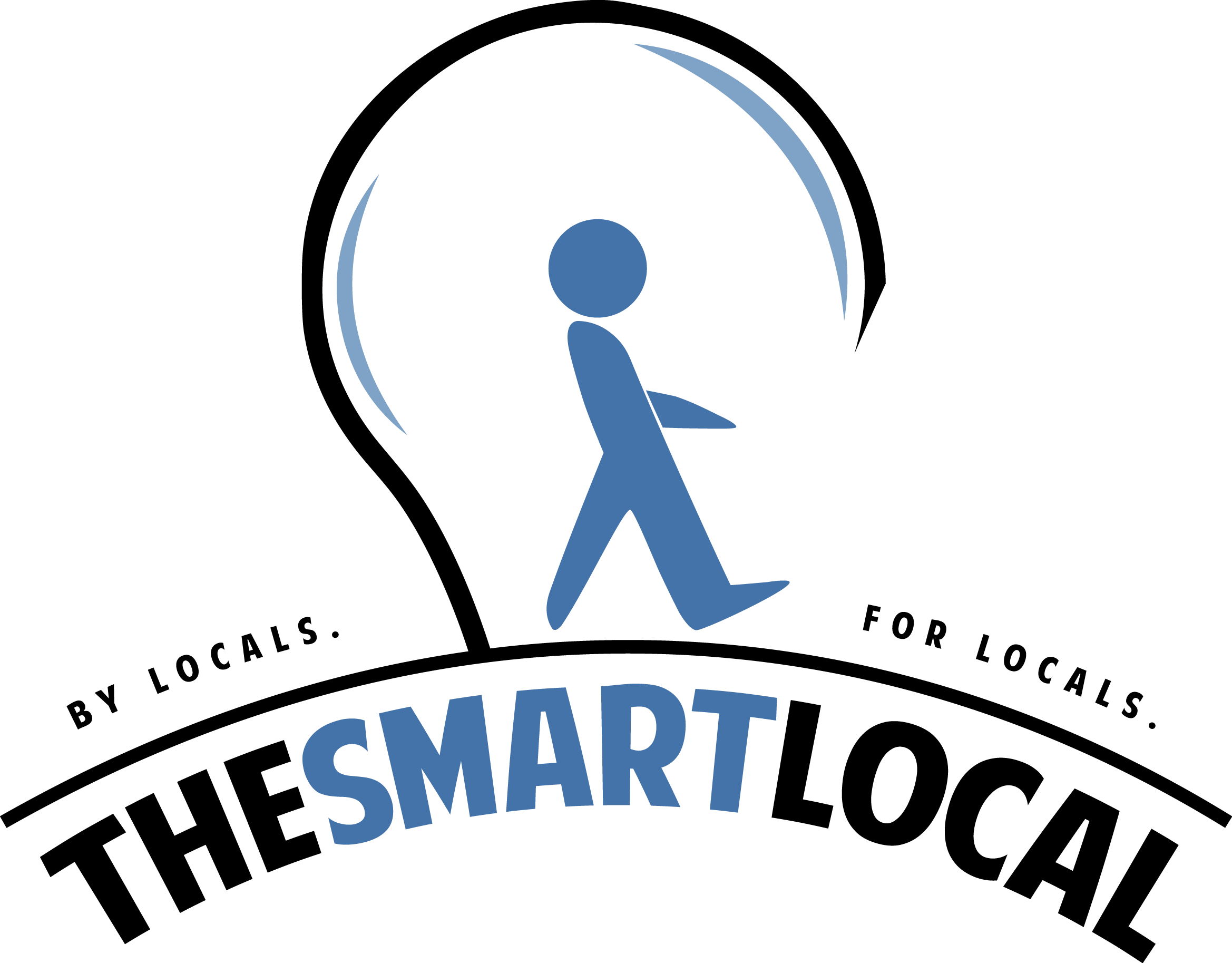 Drop us your email so you won't miss the latest news.