Halal restaurants in Metro Manila
---
Metro Manila has plenty of restaurants serving different cuisines. However, dining spots for people with dietary and religious restrictions remain limited.
For local and international Muslim tourists who want to know what food is available to them when they visit, here are 7 halal restaurants in Metro Manila. These restaurants serve a variety of cuisines – particularly Middle Eastern, Mediterranean, Indian, and Indonesian.
---
1. Wardo Restaurant – hearty portions of Chinese-Indonesian food
---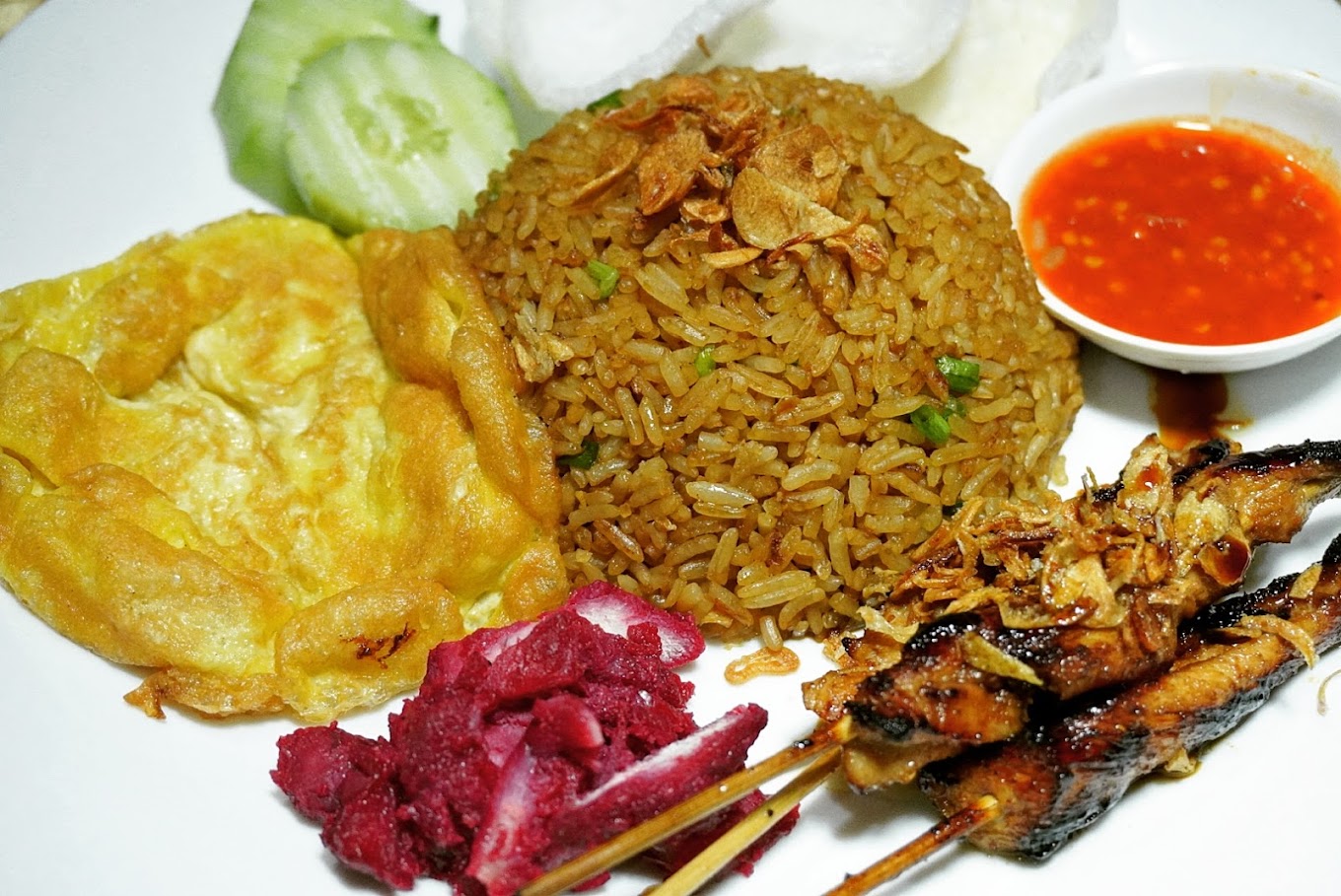 Nasi Goreng Sate.
Image credit: Wardo Restaurant via Google Maps
If you're wondering where the Warung Indo went, the restaurant simply rebranded to Wardo Restaurant.
This dining spot hidden within Makati CBD's concrete jungle serves a wide variety and hearty portions Chinese-Indonesian food. These include a multitude of nasi goreng (fried rice), other nasi (rice) meals, and kwee tiau, or Indonesian stir-fried rice noodles).
Those who love spicy food will love Wardo's sambal – an Indonesian chili paste seasoned with other aromatics. If you're not quite sure if you can handle the spice, you can ask the staff to put it in a separate container.
But in case their sambal sets your mouth on fire, they have iced teh tarik (milk tea) to cool you down.
This restaurant is open 24 hours, 6 days a week so you can get your halal food fix even at midnight.
Address: 116, LPL Manor, San Agustin Street, Makati, Metro Manila
Opening hours: Mon-Sat Open 24 hours (Closed on Sundays)
Contact: 0926 705 5507 | Facebook

---
2. Royal Indian Curry House – Indian fine-dining restaurant offering shisha
---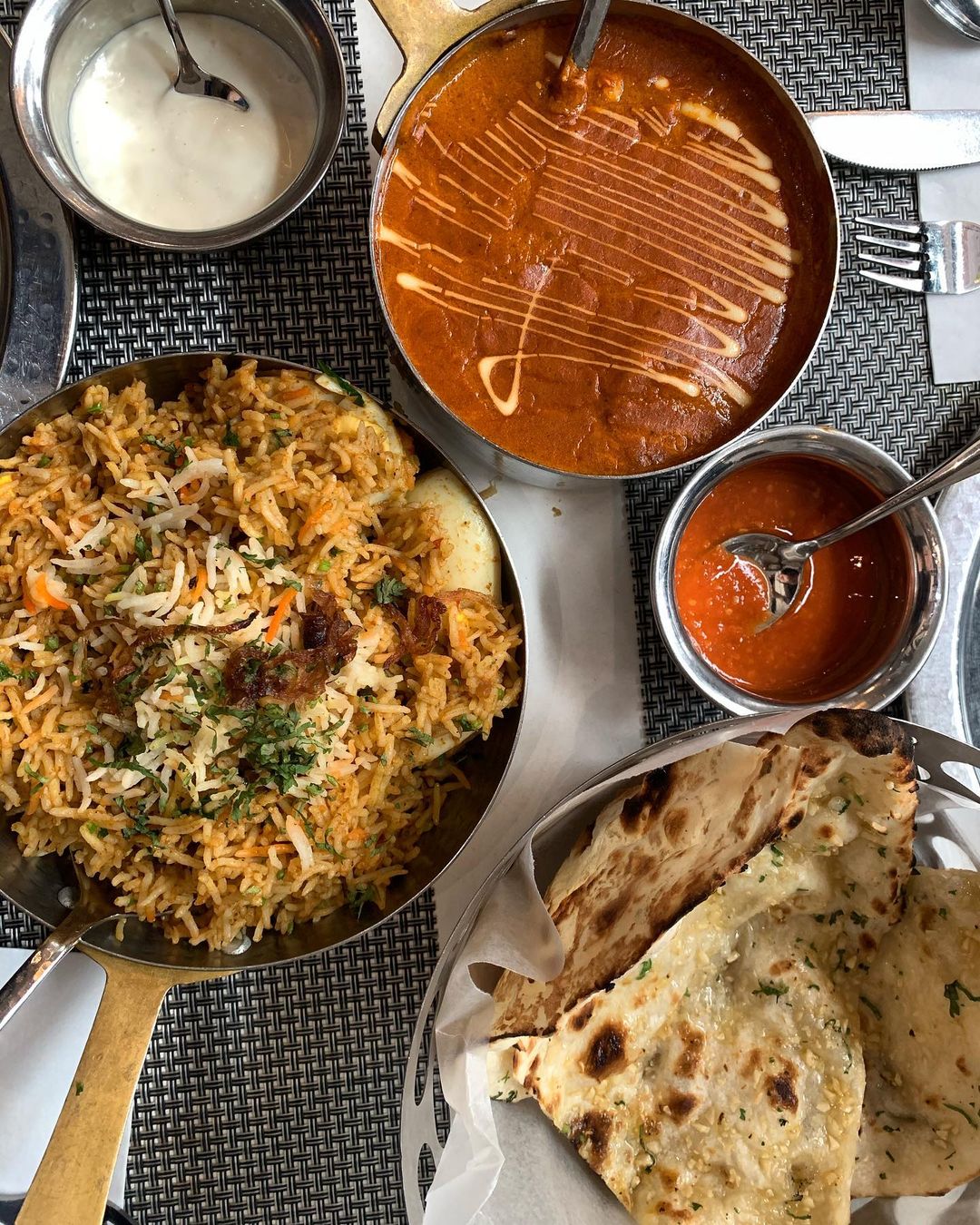 Image credit: @_foodbesties via Instagram
Royal Indian Curry House lets you enjoy halal Indian food in an upscale, modern ambiance. The restaurant also spans multiple floors so you know they have many patrons.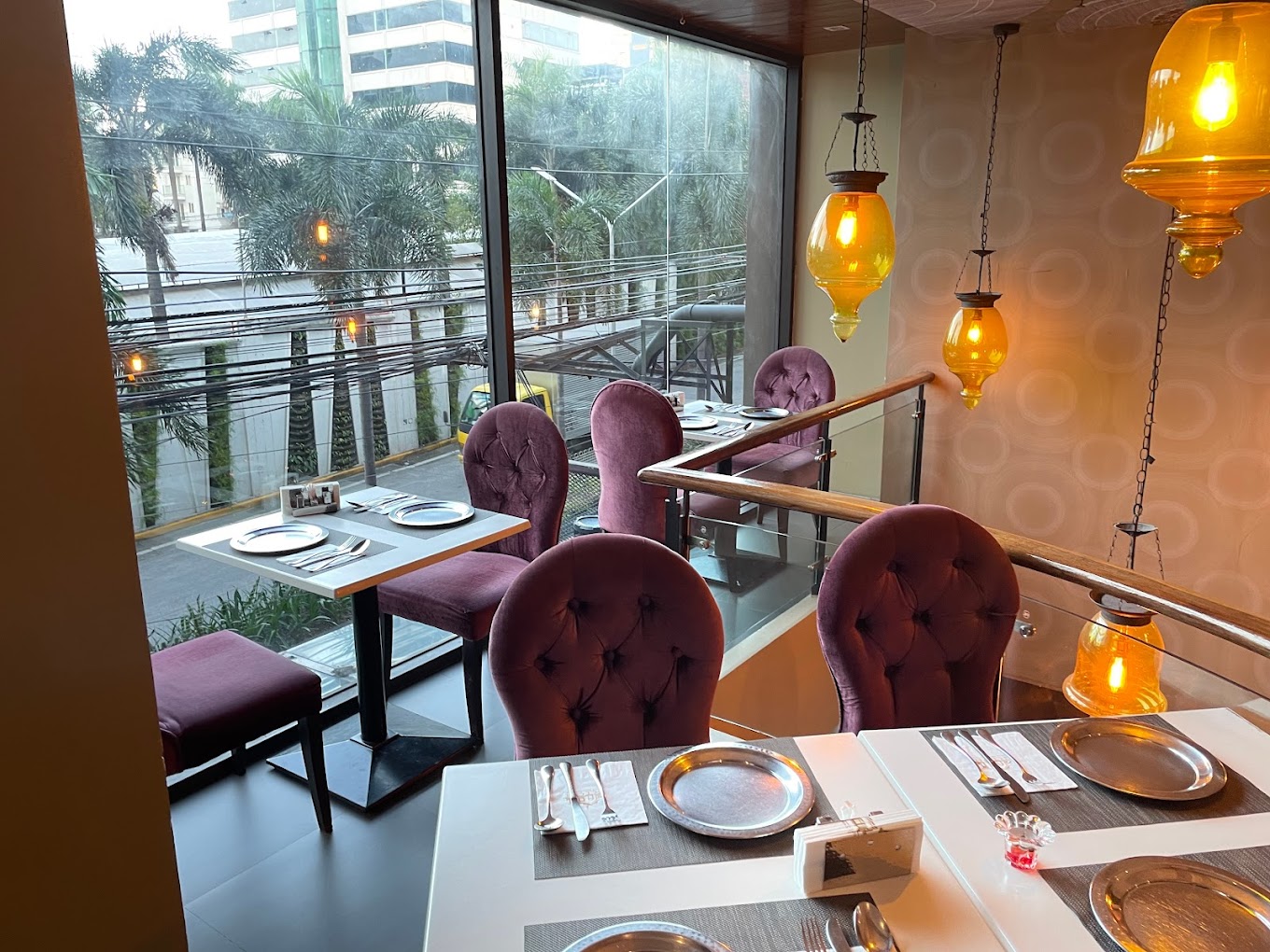 Image credit: Shane Clark via Google Maps
Many of their dishes are highly raved. They have Indian favorites such as biryani (mixed rice typically with chicken, lamb, or mutton) and samosas (potato-filled pastry) to lesser-known dishes such as dal makhani (lentil curry) and aloo chaat (fried potato cubes). As for a drink, you can get mango lassi (yogurt-based drink) for a refreshing drink to cleanse your palate.
Besides exquisite Indian food, the restaurant also offers shisha (tobacco smoking from a pipe) on the third floor for those who smoke.
Address: 5345 General Luna, Makati, Metro Manila
Opening hours: Mon-Thu 11am-4am | Fri-Sat 11am-5am | Sun 11am-2am
Contact: 0967 278 7773 | Facebook

---
3. Feta Mediterranean Restaurant – kebab feast that comes with a fire show
---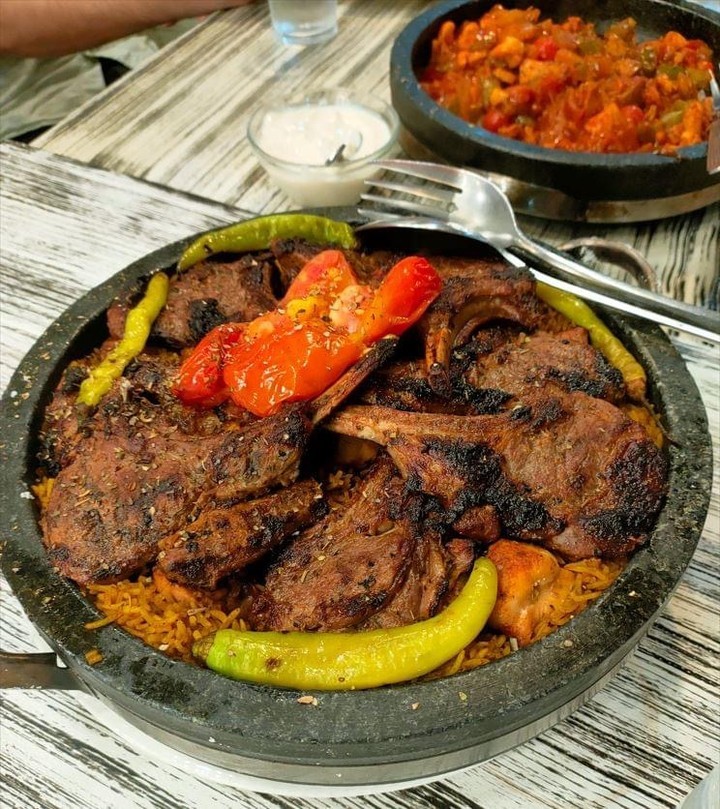 Blazing kebap.
Image credit: @feta.mediterranean via Instagram
Feta Mediterranean Restaurant's inviting, blue-and-white Greece-inspired interiors certainly raises expectations. But you can guarantee that their food is legit as Turks own this restaurant.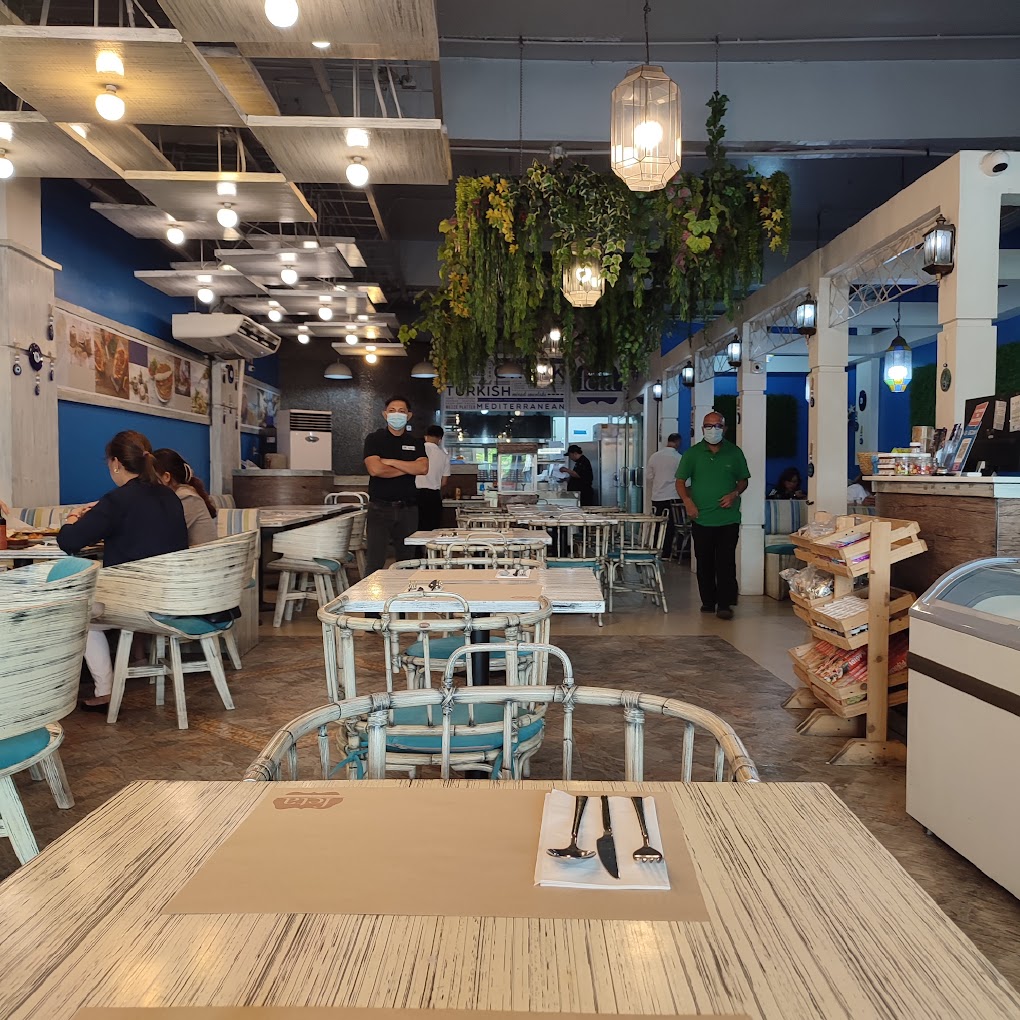 Image credit: 大串弥生 via Google Maps
If you're dining solo, get their Iskender kebap (P445, ~USD7.85) – grilled beef with a spicy tomato sauce. Some of their dishes also come with a literal fire performance such as their signature blazing kebap (P2,700, ~USD47.63) that serves up to 3 people.
Besides these, you'll find an grocery store inside the restaurant too, allowing you to whip up your own Mediterranean meals.
Address: Unit 101, Ground Floor, Intrawest Center, Annapolis, San Juan, Metro Manila
Opening hours: 10am-9pm, Daily
Contact: 0966 950 8005 | website

---
4. Shawarma Snack Center – serving shawarma and other Middle Eastern food for 25 years
---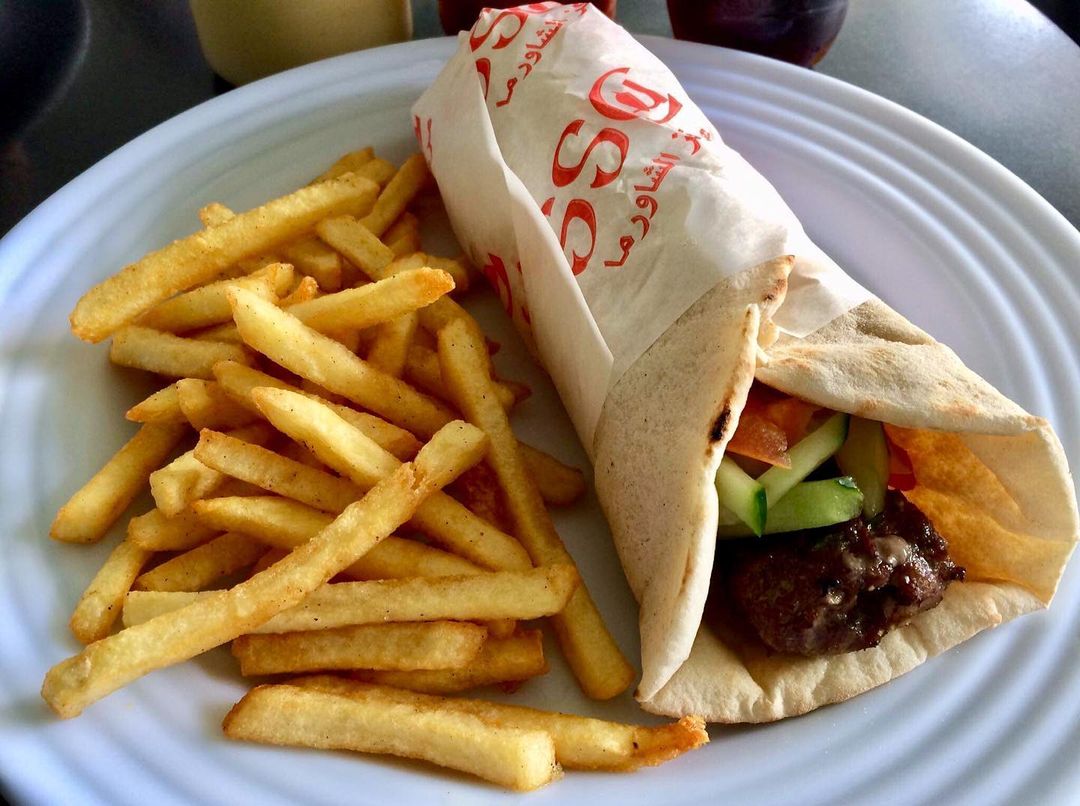 Image credit: @subzearo via Instagram
When a place has been around for a while, you can trust their food is great. Shawarma Snack Center has served delicious Middle Eastern and Indian dishes for over 25 years.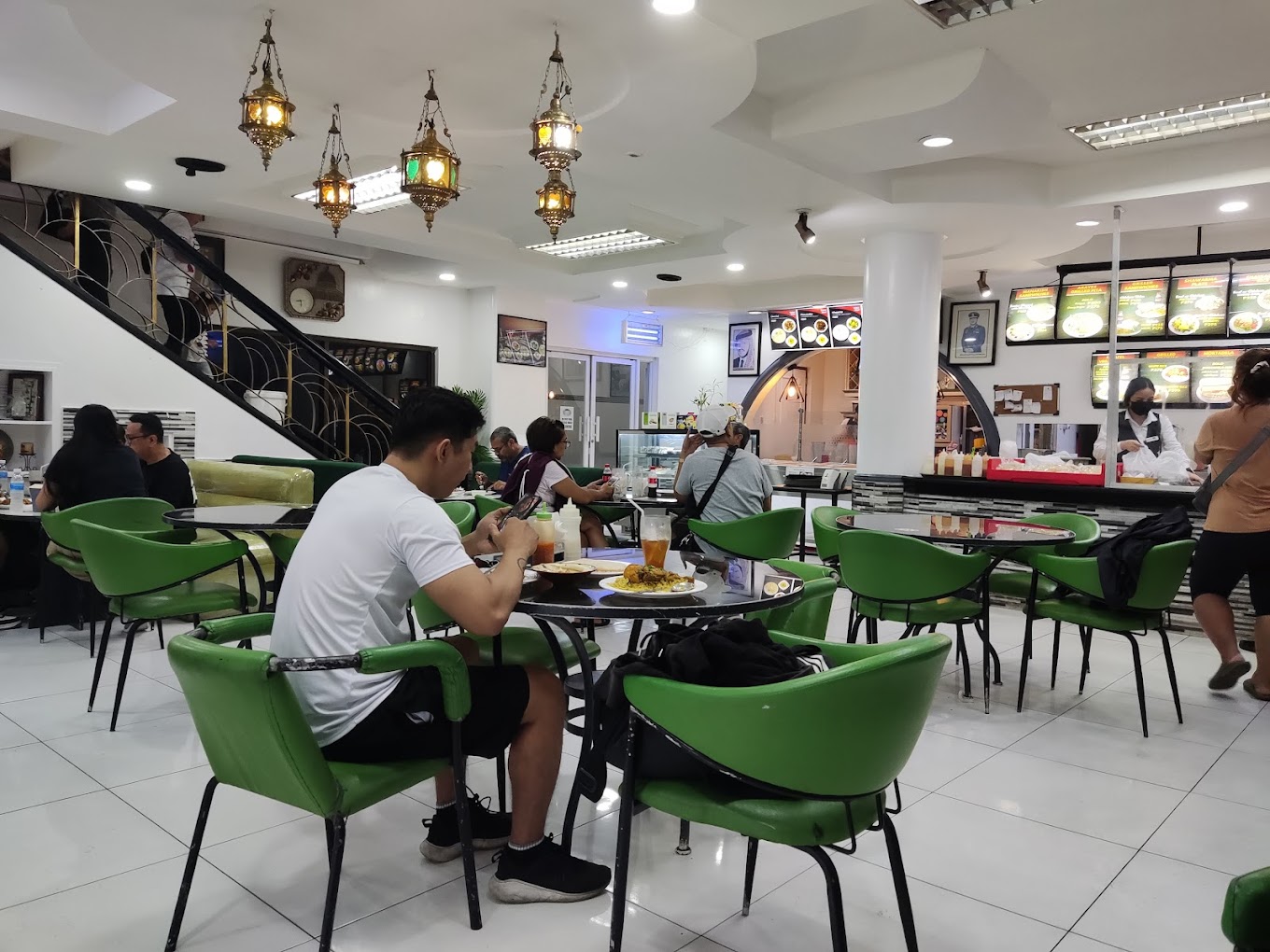 Image credit: Stephanie C via Google Maps
This halal dining spot is best-known for their shawarma (from P75, ~USD1.32) which you can have with pita bread, white rice, or biryani rice. They also have other menu items, including more filling offerings such as kabsah and maqluba – rice dishes with meat and veggies that are flipped upside down.
Shisha is also available at the restaurant starting at P250 (~USD4.41), with flavored options such as strawberry, grapes, and mint at P300 (~USD5.29).
Address: 484 Salas Street, Ermita, Manila, Metro Manila
Opening hours: 8am-1am, Daily
Contact: (02) 8521 2121 | Facebook

---
5. Kashmir – offers an Indian buffet and vegan food
---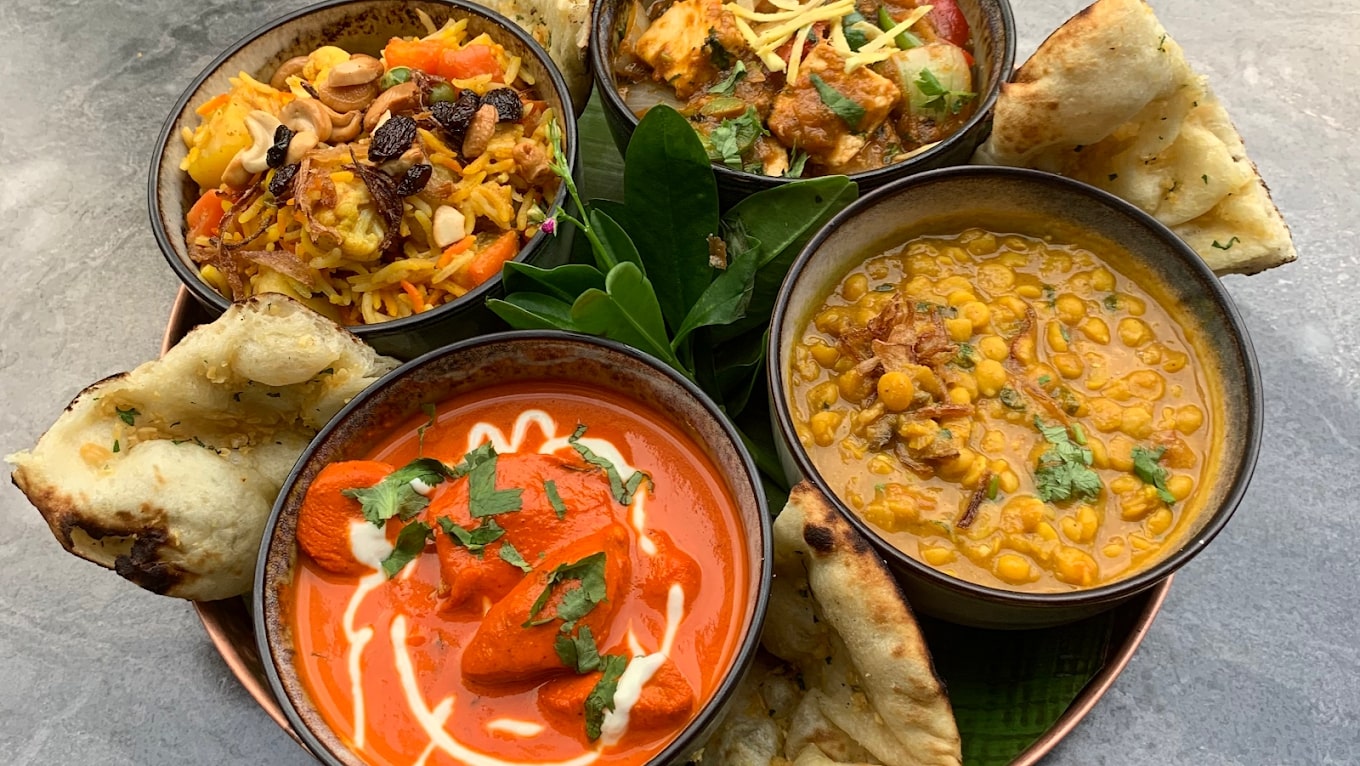 Image credit: Kashmir BGC via Google Maps
If you want to try as many halal dishes as you can, dine at Kashmir. They offer a menu-based lunch and dinner buffet from P898.
But if you don't feel like stuffing yourself, a must-try dish from this halal restaurant is their chicken tikka masala (P530, ~USD9.35).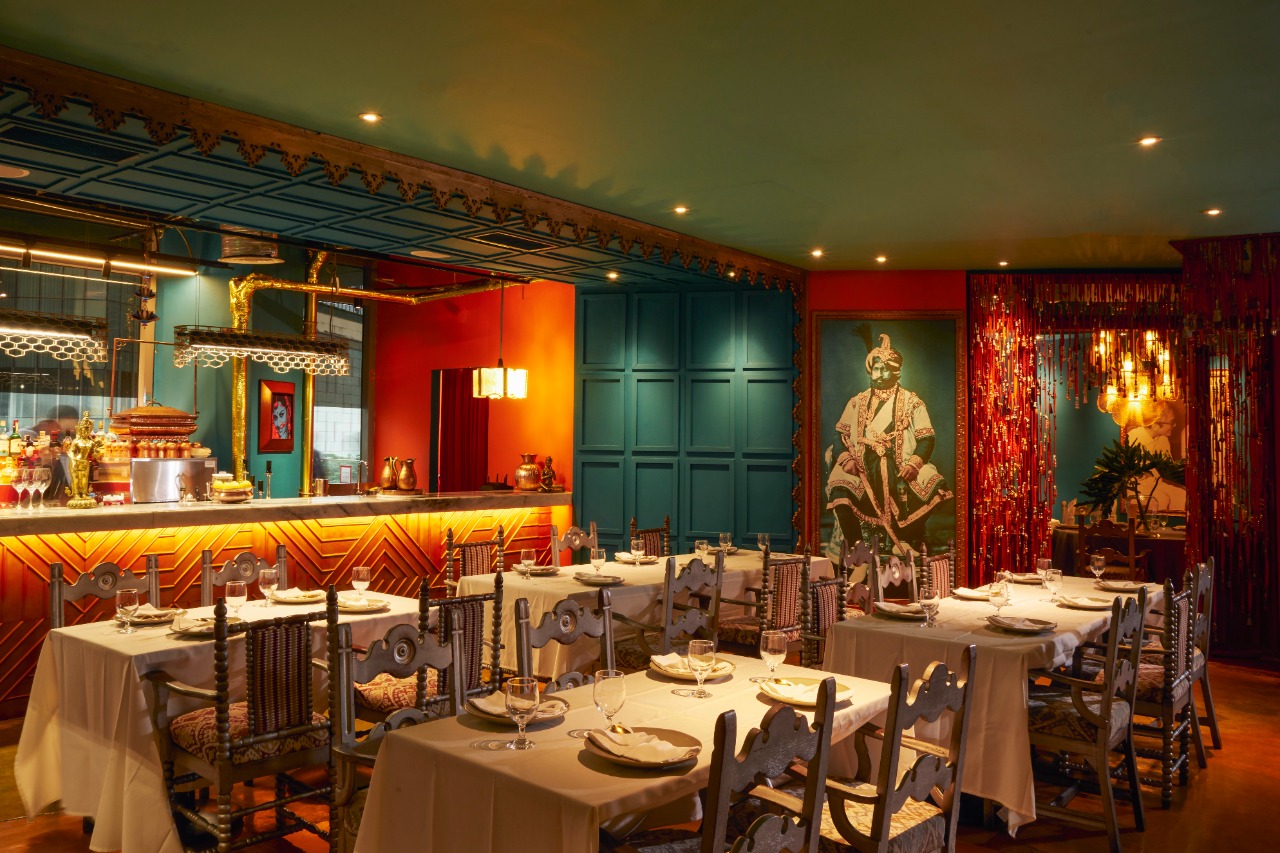 Image credit: Kashmir BGC via Google Maps
They also have a vegan menu for those who want to be sure they're eating entirely plant-based. Their mushroom tandoori (P695, ~USD12.26) is packed with warm, aromatic flavors.
You can enjoy this wide array of Indian food inside Kashmir's colorful and fancy interiors. For special occasions, there's also a private room available for up to 8 guests.
Address: Level 3, One Bonifacio High Street, 3rd Avenue corner 28th Street, Taguig, Metro Manila
Opening hours: 11am-10pm, Daily
Contact: 0917 531 6023 | website

---
6. Hummus Elijah – Arab restaurant that's open 24 hours on Wednesdays to Fridays
---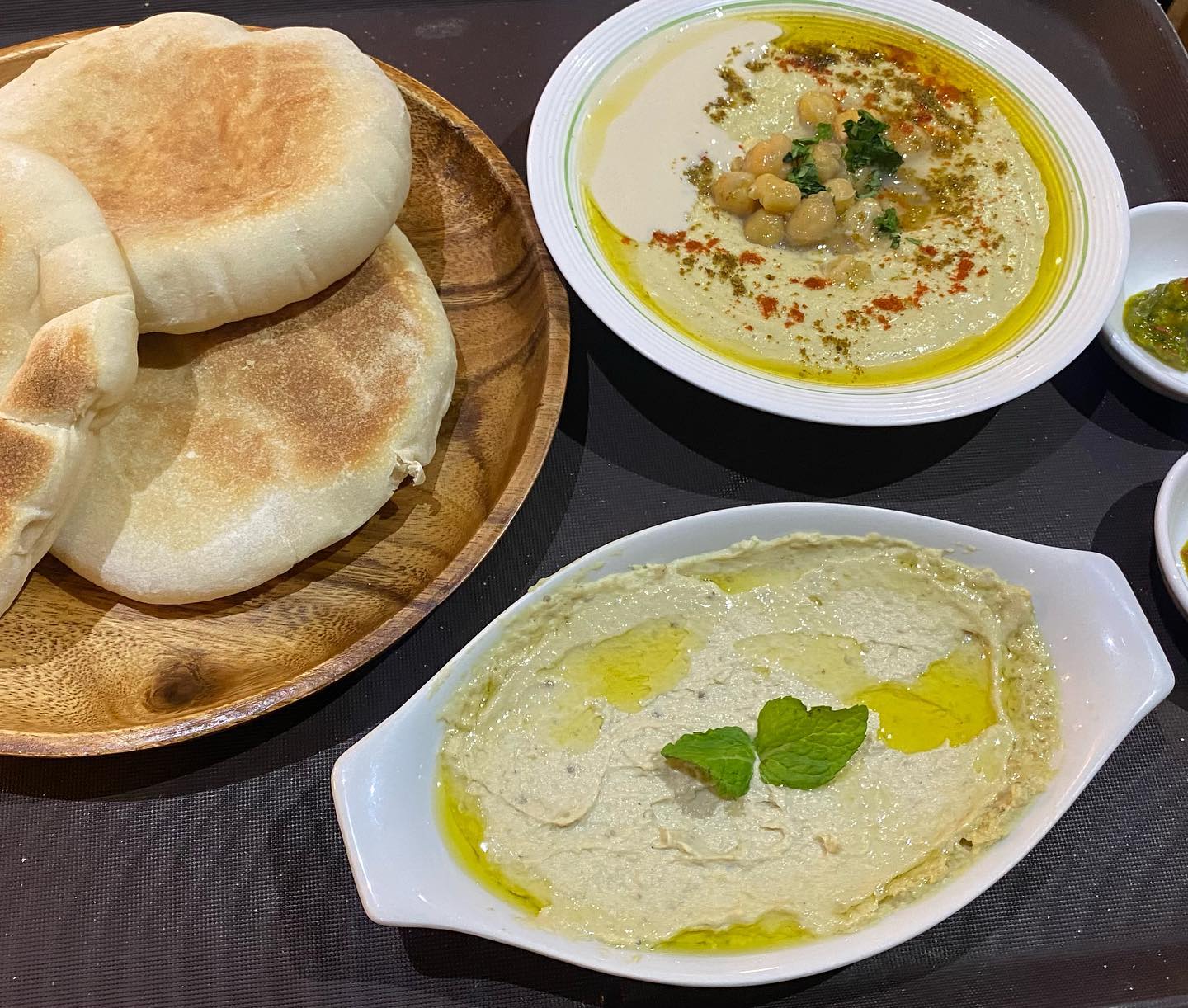 Image credit: Hummus Elijah via Facebook
Get your halal food fix at Hummus Elijah, a spot in Poblacion, Makati that's open 24 hours from Wednesdays to Fridays.
They serve Arab and Eastern Mediterranean cuisine that's been said to taste authentic by their patrons from these regions or have traveled there.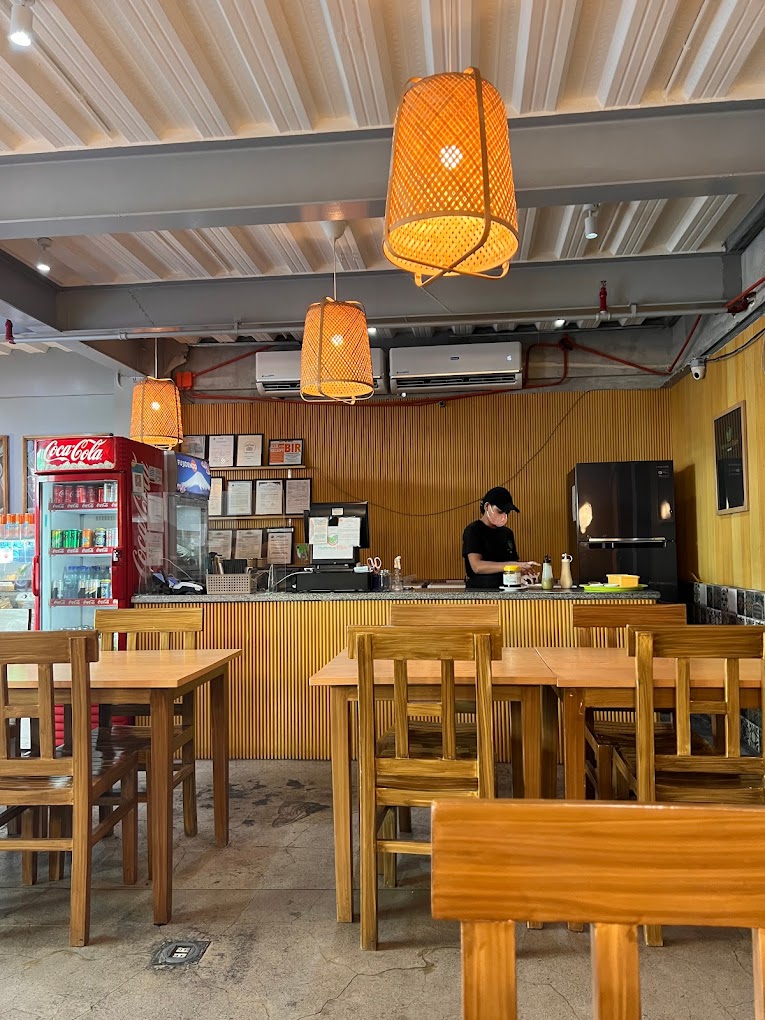 Image credit: ABDULLAH – عبدالله via Google Maps
Hummus (from P275, ~USD4.85) which the restaurant is named after is a mashed chickpea dip that goes well with every other item on their menu. However, this halal spot's best-selling item is their snackable falafel (P200, ~USD3.53) or deep-friend chickpea balls.
Address: Ground Floor, 5059 P, Burgos Street, Makati, Metro Manila
Opening hours: Mon-Tue 9am-12am | Wed-Sun Open 24 hours
Contact: 0905 313 4602 | Facebook

---
7. Mister Kabab – affordable halal chain restaurant
---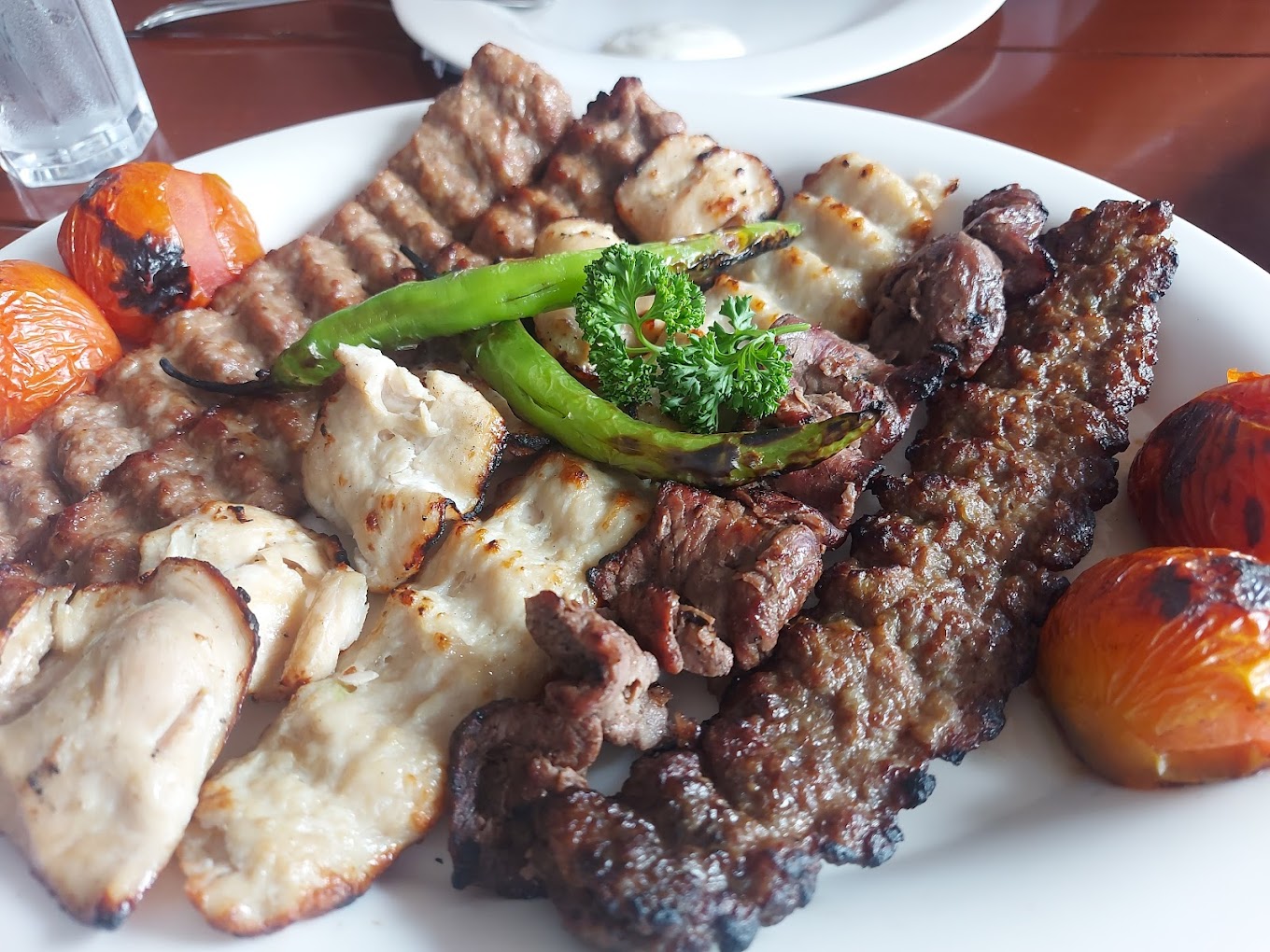 Image credit: Nikki Jesuitas via Google Maps
Mister Kabab offers affordable Mediterranean, Middle Eastern, and Persian food adjusted to the Filipino palate. They've become so popular with locals that they have several branches across the metro.
Their bestseller is their namesake, the kabab, which you can enjoy as a sandwich or with rice starting at P175 (~USD3.09).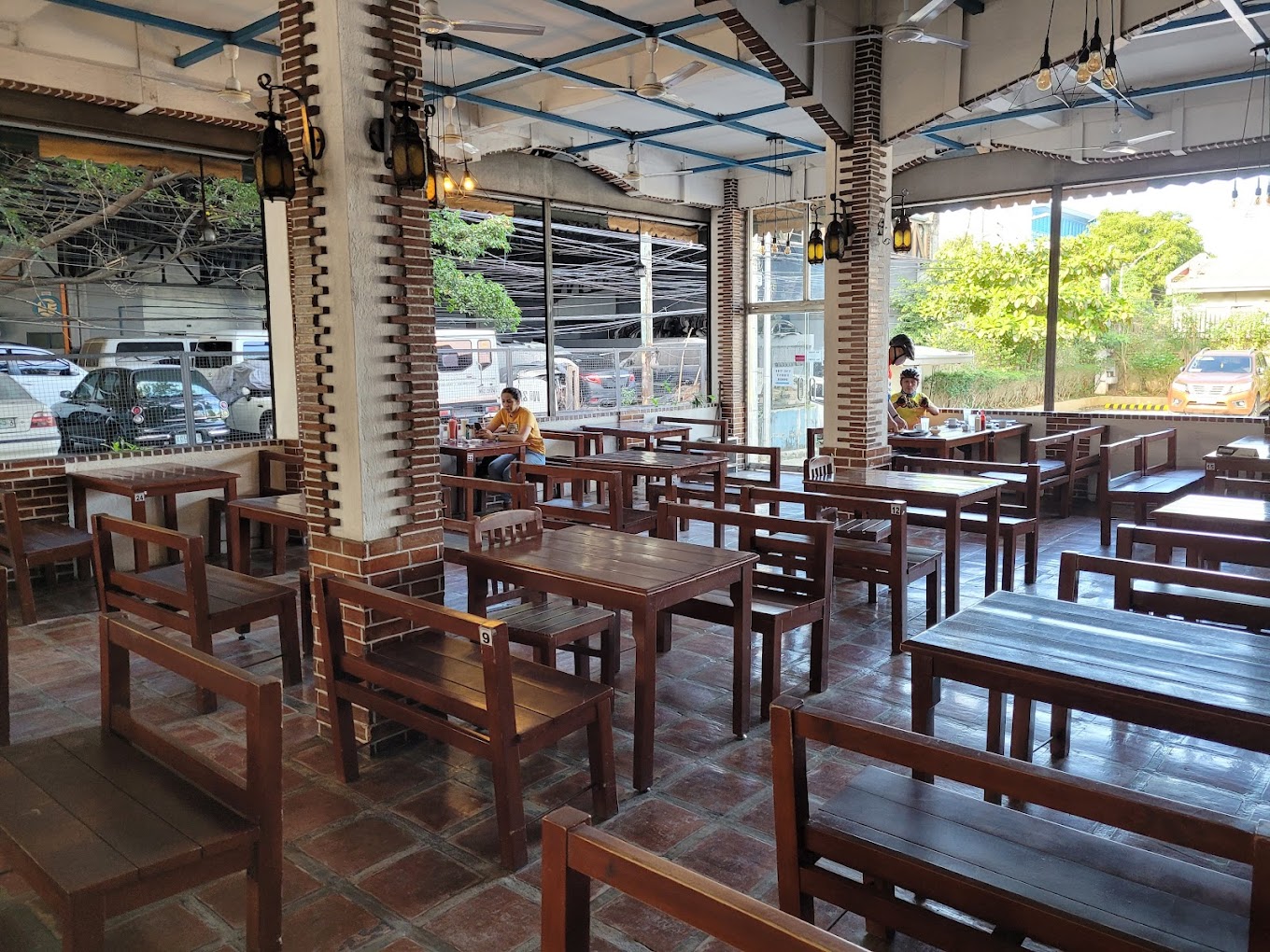 Mister Kabab's West Avenue branch.
Image credit: Brandon Lim via Google Maps
And be generous with their garlic sauce when you dine. The delightfully pungent and tangy sauce blends well with their kabab's charred, meaty flavor.
For a list of branches click here.
Contact: website
---
Halal restaurants in Metro Manila offering different cuisines
---
With these halal restaurants serving a variety of cuisines, you won't only meet your dietary restrictions but also enjoy Metro Manila's delicious gastronomic finds.
For plant-based dining spots, check out these vegetarian and vegan restaurants in Metro Manila. If you're looking a place to explore, check out these things to do in Intramuros, a historic neighborhood in the heart of Manila.
---
Cover image adapted from: @feta.mediterranean via Instagram, Wardo Restaurant via Google Maps, Nikki Jesuitas via Google Maps, Kashmir BGC via Google Maps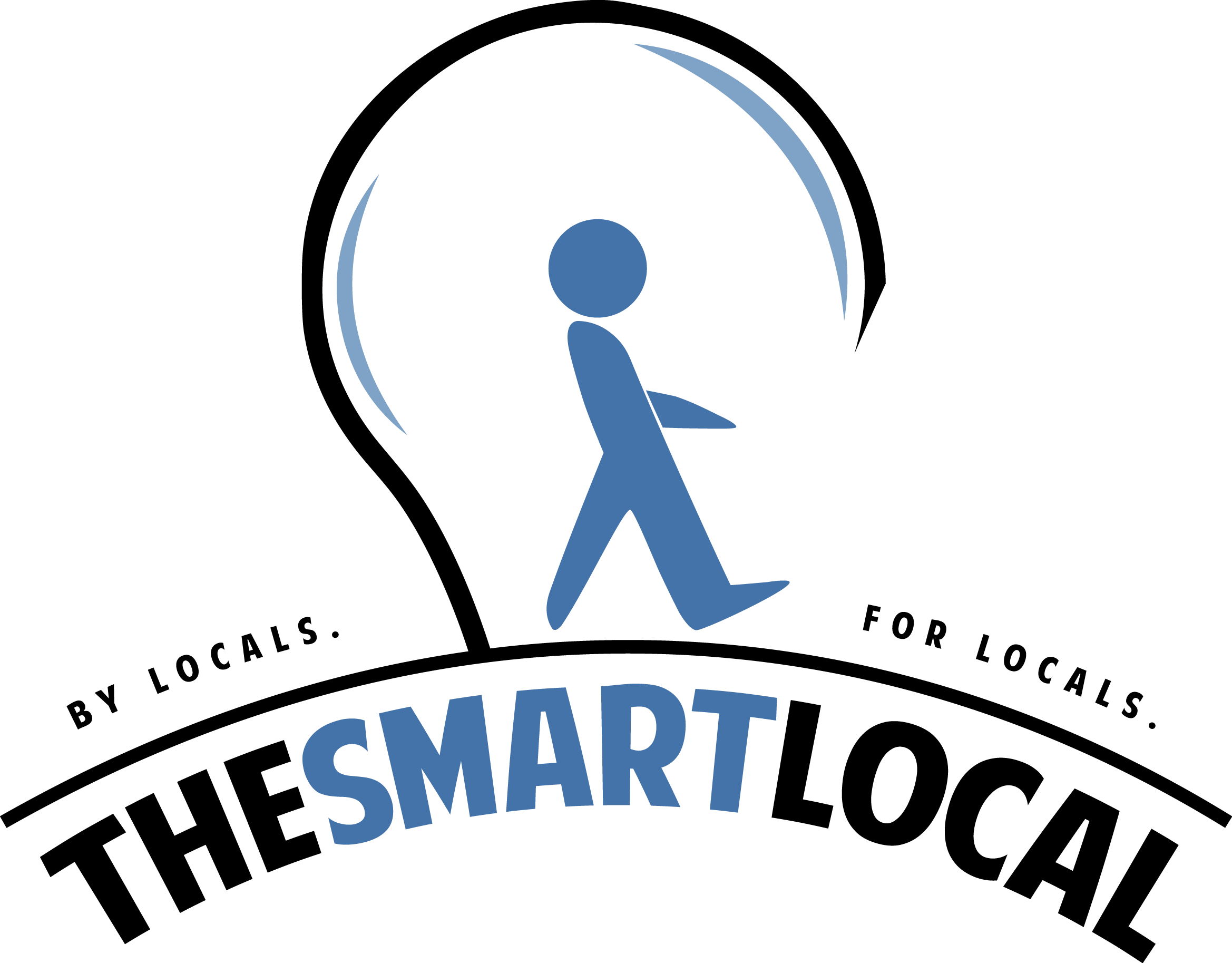 Drop us your email so you won't miss the latest news.