Sunae Asian Cantina, Taguig
---
Metro Manila is a melting pot of cuisines from all over the world. One of the city's perks is its easy access to whatever craving you may have.
But even though the city has a little bit of everything, there's no denying that our tastebuds always go back to our roots.
That's what Sunae Asian Cantina stands for – providing a fusion of Southeast Asian cuisine that takes you on a unique adventure of classic and modern twists to our favorite cultural dishes.
---
Bright and festive ambiance
---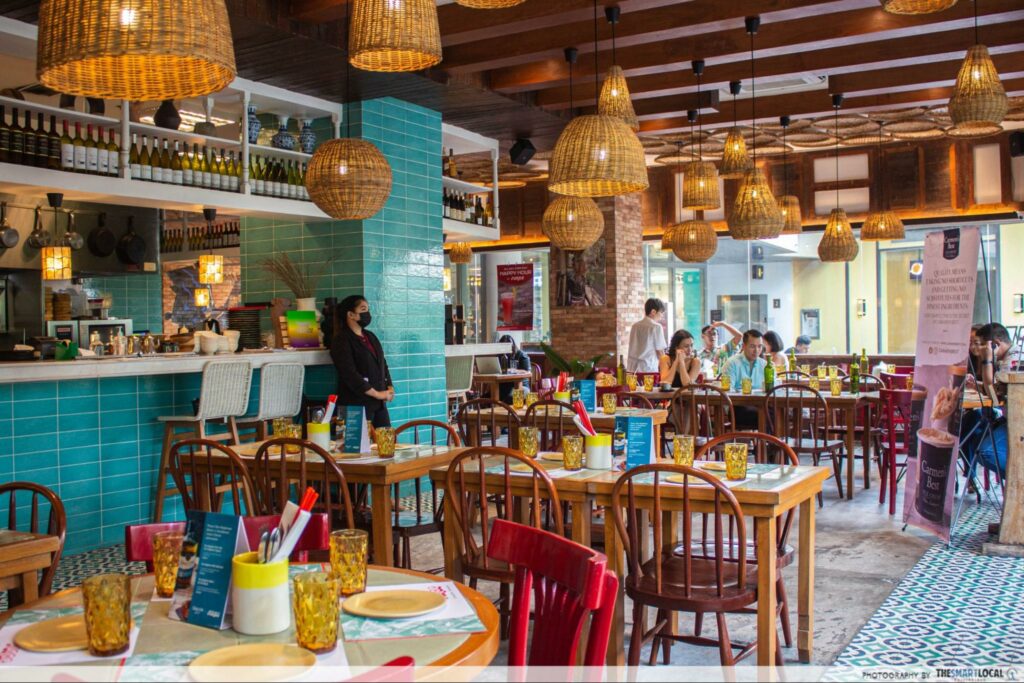 A festive vibe inspired by Southeast Asian cultures.
Once you set foot in Sunae Asian Cantina, you'll immediately feel the bright and festive air in the room. This is inspired by the vibrant cultures of Southeast Asian countries such as the Philippines, Vietnam, and Thailand.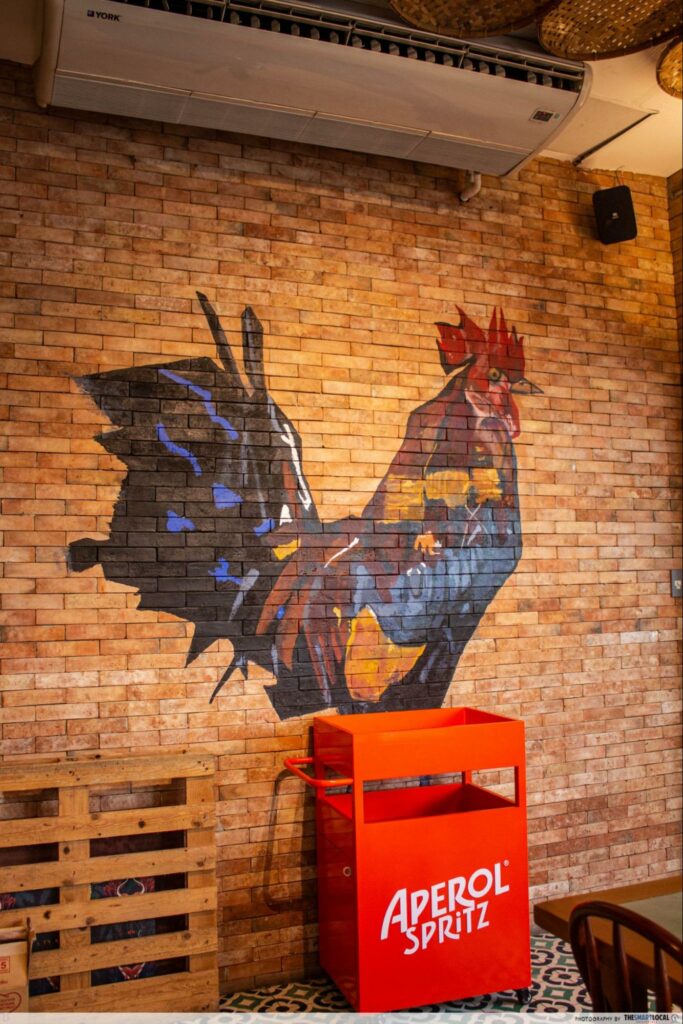 A huge IG-worthy rooster mural.
The vibe of its interior is traditional Southeast Asia meets modern. Aside from their food, you'll find a nod to our collective cultures in every corner.
You'll see it from the rooster mural and the rattan baskets to capiz shells used as light fixtures and bilaos on the ceiling.
---
Southeast Asian fusion cuisine
---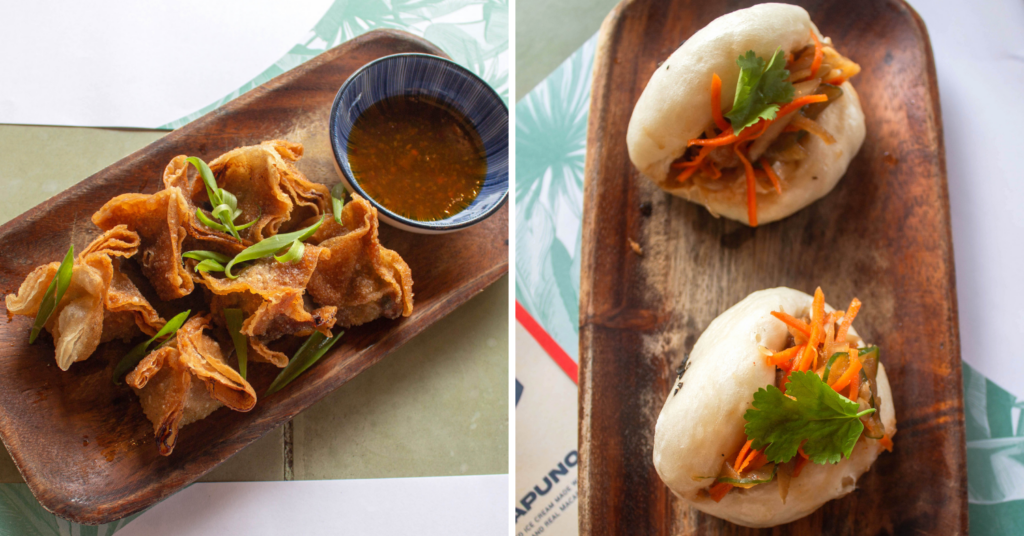 Fried Wontons (left), Adobo Pao (right).
Fried Wontons, Adobo Pao, Tiger Crackers, and Salt & Pepper Calamari are some of the mouthwatering dishes you can try at Sunae Asian Cantina.
The Fried Wontons is made of pork, accompanied by a tangy homemade Thai sweet chili sauce as a dip. You can get it at P220 (~USD4.03) per serving.
The Adobo Pao at P250 (~USD4.58) per serving is a twist on our beloved ulam, adobo, and the classic siopao combined. Putting carrots, kimchi, aioli, and cilantro into the mix creates a unique taste that's undeniably good.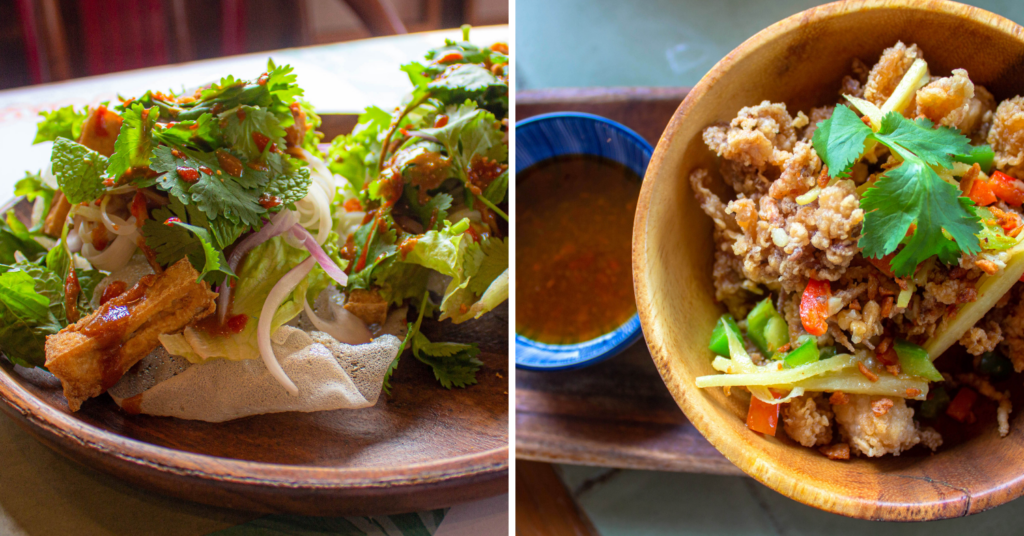 Tiger Crackers (left), Salt & Pepper Calamari (right).
Moreover, the flavorful Tiger Crackers at P220 (~USD4.03) per serving is an exceptional choice if you want a healthier dish. It consists of crispy rice crackers, fried tofu, rice noodles, hoisin peanut sauce, sriracha, and fresh herbs.
Another simple yet crowd-favorite is the Salt & Pepper Calamari dipped in sweet chili sauce at P420 (~USD7.69) per dish.
---
Happy hour and discounted local craft beers
---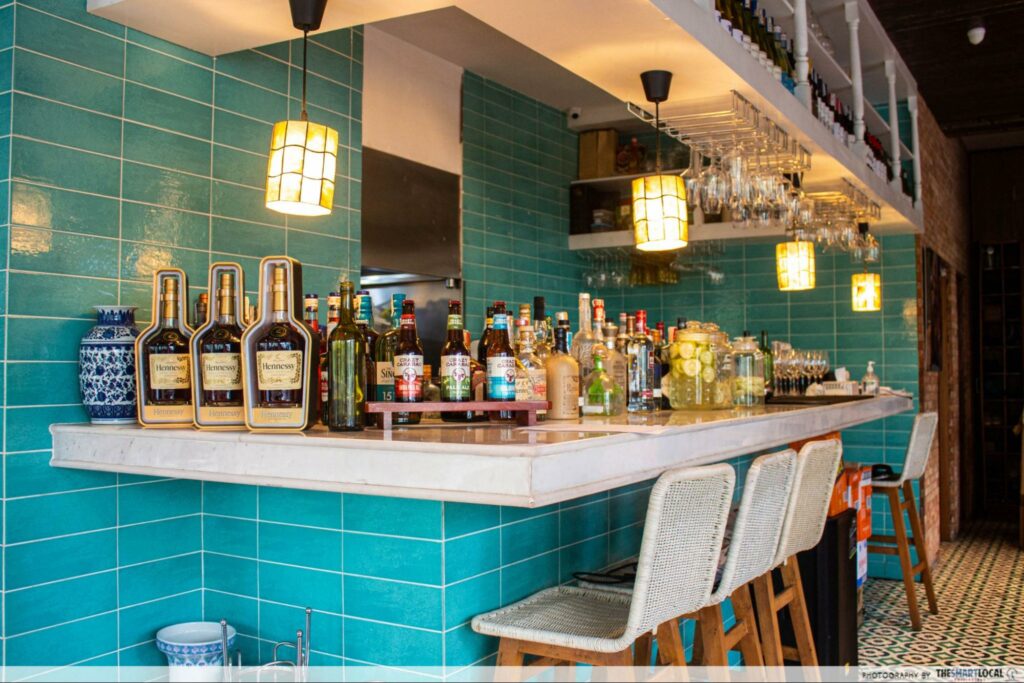 Different types of refreshments are available at the bar.
Sunae Asian Cantina has a wide selection of alcoholic beverages to complete a lunch, a merienda, or a dinner gathering – from spirits and craft cocktails to wines and beers.
We love that happy hour is available all day and every day. You can get a choice of three drinks, with prices starting at P550 (~USD10.14).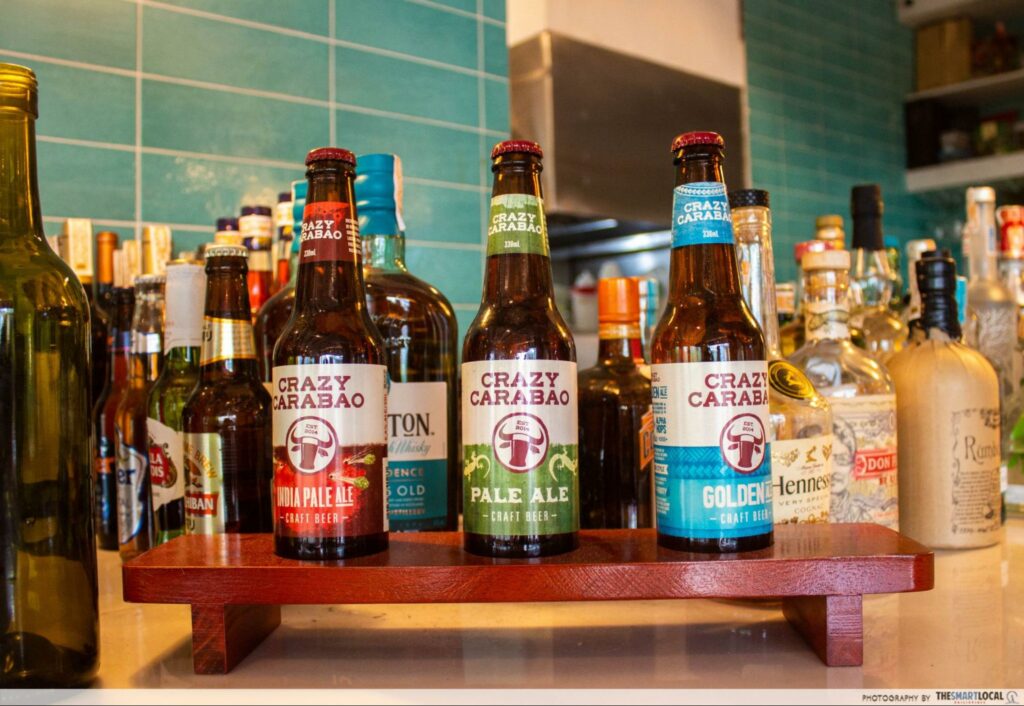 Drink and support local with Sunae's local craft beers.
If you're all about supporting local or want to try proudly Pinoy beers, Sunae Asian Cantina offers local craft beers too.
From their original prices of P195-P280 (~USD3.59-USD5.16), these locally crafted beers are 50% off every Sunday to Thursday from 11am to 8pm.
---
Carmen's Best exclusive ice cream flavors
---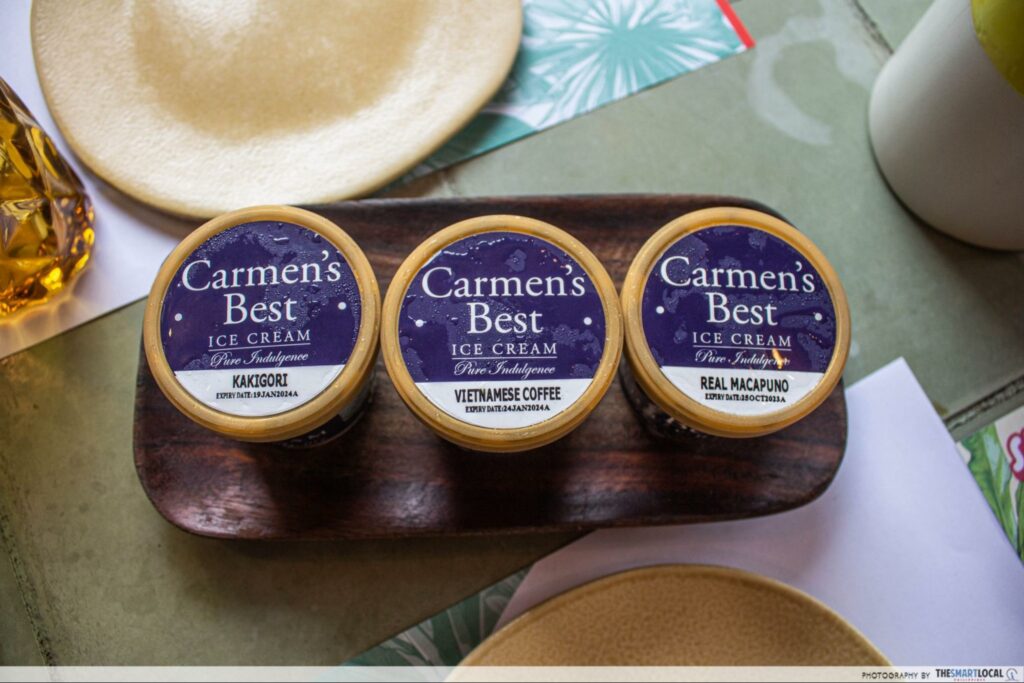 Three exclusive ice cream flavors for Sunae Asian Cantina.
On 1st February, Sunae Asian Cantina introduced exclusively curated ice cream flavors by Carmen's Best – a prominent local ice cream brand here in the Philippines.
Carmen's Best came up with three special flavors for the occasion: Real Macapuno, Vietnamese Coffee, and Kakigori – inspired to complement the savory flavors of Southeast Asian cuisine.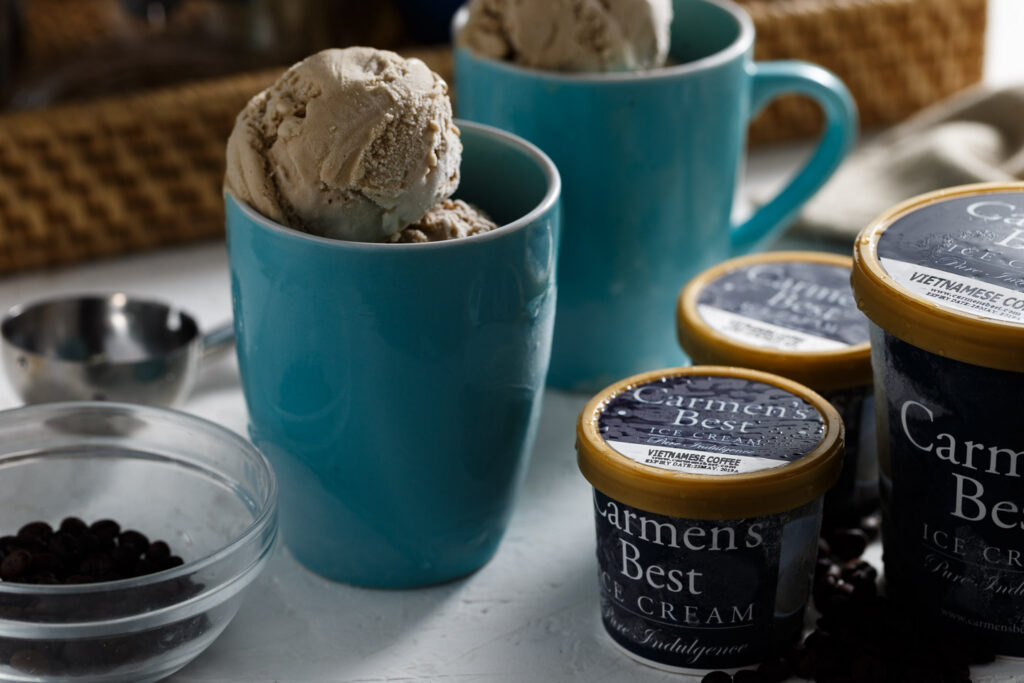 Vietnamese Coffee is one of Carmen's Best and Sunae's exclusive ice cream flavors.
Image credit: Carmen's Best
Real Macapuno is a coconut-based ice cream made with coconut cream and real macapuno bits.
On the other hand, Vietnamese Coffee has a base of Vietnamese coffee beans that gives it a strong punch of coffee flavor yet remains sweet.
Kakigori consists of authentic Japanese green tea, azuki beans, and condensed milk. This hint of bitterness mixed with sweetness gives the ice cream a balanced flavor.
---
Sunae Asian Cantina – a Southeast Asian fusion of food in BGC, Taguig
---
Sunae Asian Cantina is perfect if you want to try something new while keeping your palate close to home.
You'll get to enjoy their modern twists on classic Southeast Asian favorites, all-day happy hour, and locally produced drinks, plus exclusive flavors of yummy ice cream.
Address: 28th Street, 2nd Floor View Deck, One Bonifacio High Street Mall, PSE Tower, Taguig
Opening hours: 12pm-10pm Mon-Tue, 12pm-11pm Wed-Thu, 11pm-12am Fri-Sat, 12pm-10pm Sun
Contact: (0916) 607 4903, (0956) 469 2836, (02) 7 746 9046

Sunae Asian Cantina's website | Facebook | Instagram
If you're craving more Southeast Asian food, check out:
---
Photography by Gly Parañal and Jaya Fanoga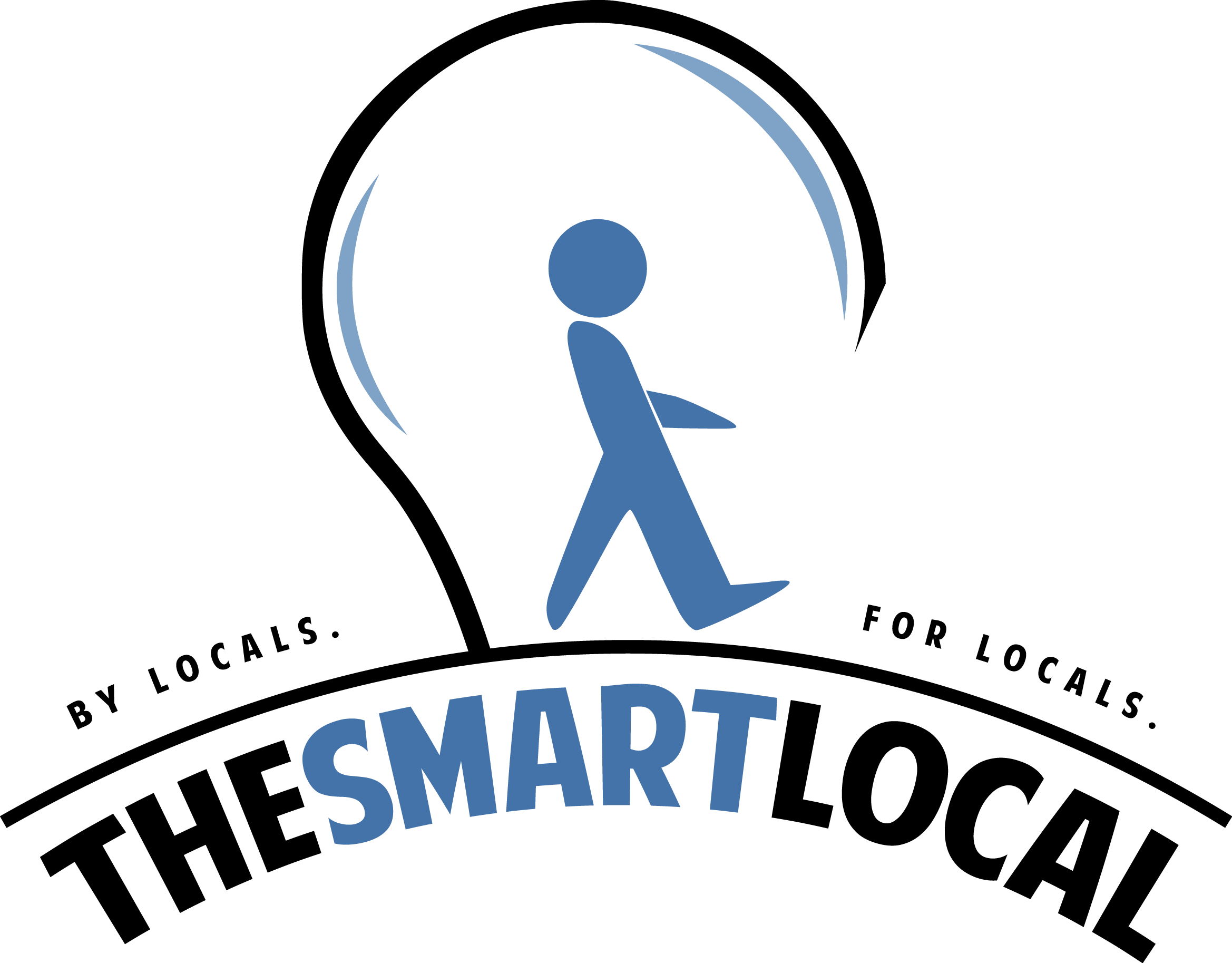 Drop us your email so you won't miss the latest news.