Facebook groups with free medical consultations online by Filipino doctors
---
This COVID-19 pandemic and the resulting lockdown has put a full-stop on our usual routine, making what used to be simple daily activities more difficult. 
The cessation of public transportation has made it tough to get around in cities and provinces, and most of us cannot easily visit hospitals in person due to the surge of COVID-19 patients.  
So hospitals and doctors around the country have taken to telemedicine, or attending to patients remotely, through Facebook groups and pages – to make sure that there is no reason to neglect your health. Here are 6 Filipino telemedicine groups and pages on social media where you can get free medical consultations online.
---
1. Lung Center of the Philippines – COVID Ask Force
---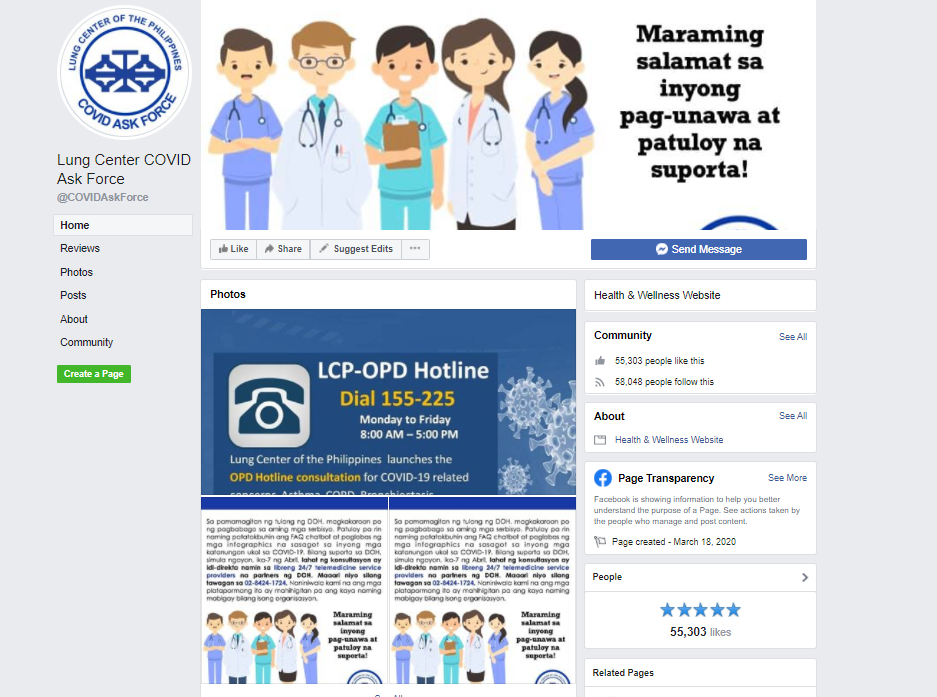 Image credit: Lung Center COVID Ask Force
If you're worried about a tickle in the back of your throat or a runny nose, there's no need to rush to the ER. The Lung Center of the Philippines set up a COVID Ask Force Facebook page initiated by the doctors of the Ateneo School of Medicine and Public Health.
This page provides a free FAQ chatbot and information about COVID-19-related concerns. It previously provided consulting 24/7 for people showing symptoms such as high fever or dry cough. Since April 2020, it has redirected users to the following hotlines:

For COVID-19 health concerns:
Telephone: (02) 894-COVID (26843)
155 (toll-free for all subscribers)
NCR dedicated telemedicine hotlines:
Telephone: (02) 8424-1724 – TeliMed Management Inc., and Medgate
(02) 7798-8000 – KonsultaMD
For mental health concerns:
Telephone: 0917-899-USAP (8727)
(02) 899-USAP (8727)
---
2. Coalition for People's Right to Health – infographics on PH healthcare
---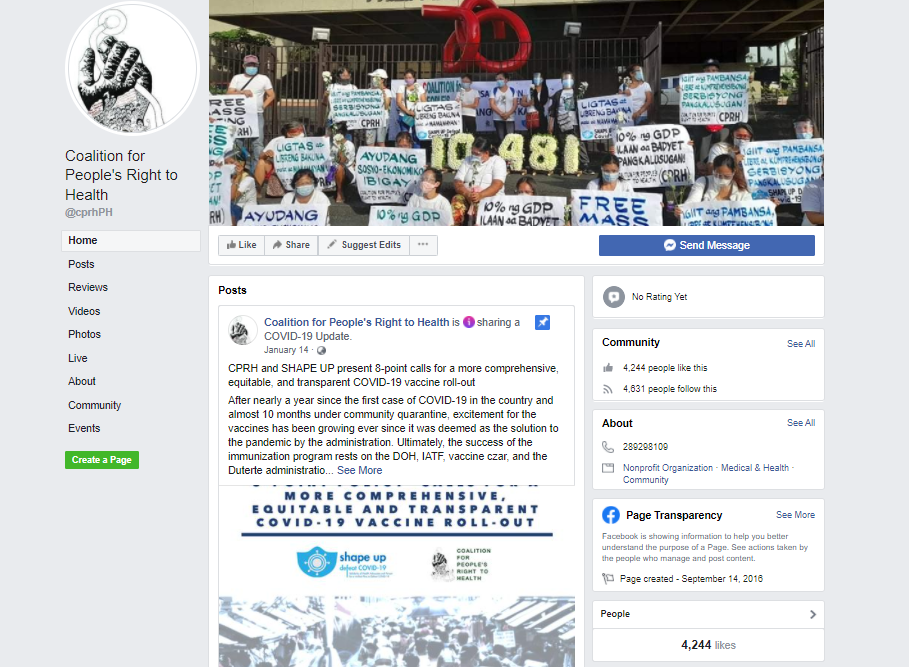 Image credit: Coalition for People's Right to Health
For absolutely any health concern you have, you can consult with a doctor for free with doctors in the Coalition for People's Right to Health on Facebook Messenger, at any time of the day. You can also reach them on their landline at (02) 8806-1306 or 8929-8109, from 8AM-5PM daily.
Apart from consultations, the organization has been fighting for free, progressive, and comprehensive healthcare since 2016. Their Facebook page also has webinars and educational videos about the healthcare system in the Philippines, so it's worth a like even if you're not in need of a doctor. 
---
---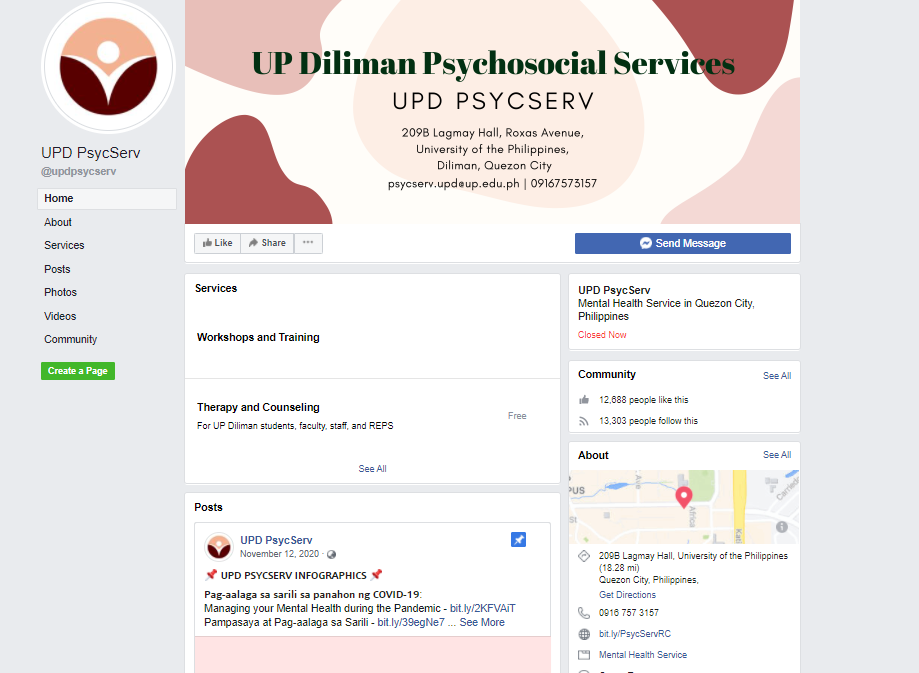 Image credit: UPD PsycServ
Though COVID-19 affects its victims physically, it takes a mental toll on people, too. Because of how drastically things have changed ever since the pandemic peaked, there are many people experiencing anxiety or restlessness.
When you're feeling too cooped up in your head, drop a message to UP Diliman's Psychosocial Services Messenger, or text them at 0906-374-3466 or 0916-757-3157 to check if you can make an appointment for their free telepsychotherapy services. The online therapy sessions are to help you process any anxieties you might have about the pandemic and everything resulting from it. Take note, however, that their free consultations may not be available regularly.

Aside from offering telepsychotherapy services, they have also been posting useful infographics on various aspects of mental health, from dealing with personal grief during the pandemic to burnout.
---
4. MindNation – psychologist consultations for Philippine-based workers
---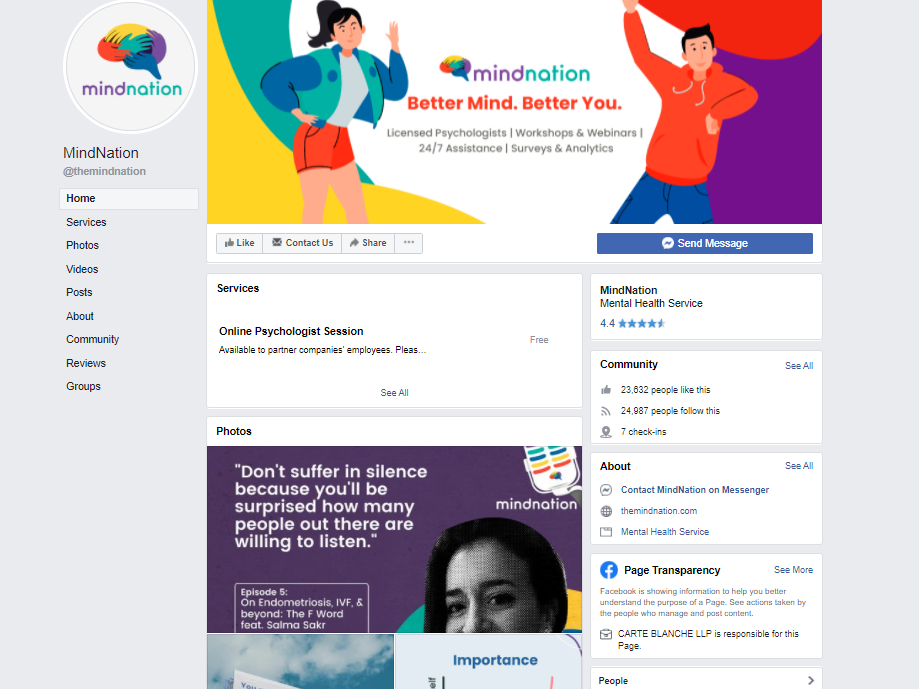 Image credit: MindNation
Another page you can visit for your mental health concerns is MindNation. In partnership with Akbayan Youth and Senator Risa Hontiveros, the organization is offering free online psychologist consultations to employees of their partner companies. Aside from individual counseling, they also offer Initial WellBeing Coach sessions at P500 (~USD10.35) per person.
Their Facebook page also regularly posts mental health check-ins and mind exercises that you can do on your own. So if you need those reminders to take care of yourself popping up on your timeline, the page does a good job at it.
---
5. CARD e-Doctor – free FB live webinars with doctors
---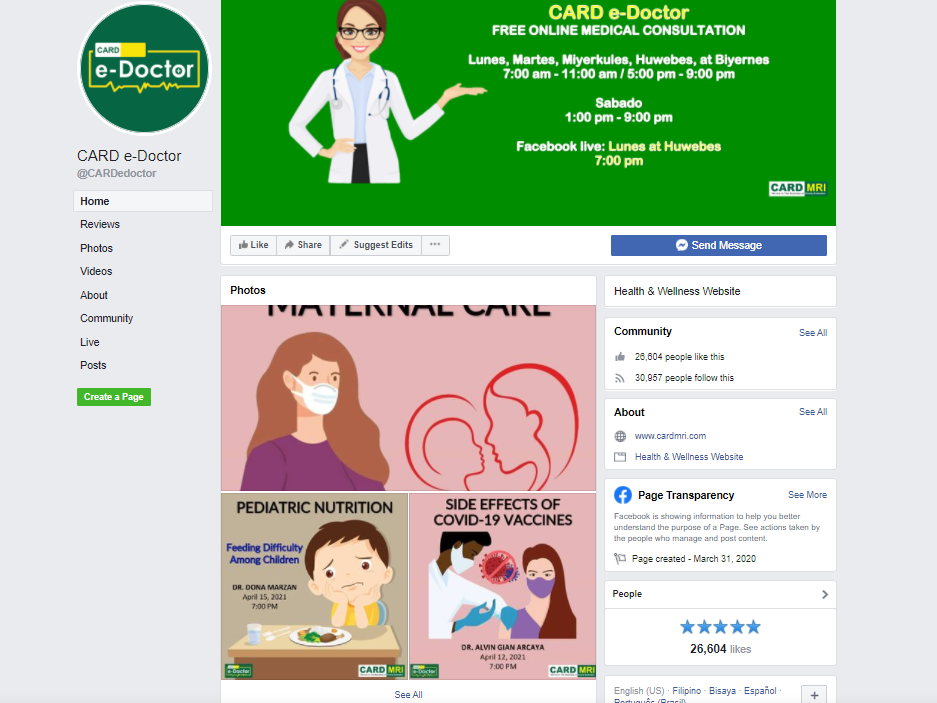 Image credit: CARD e-Doctor
CARD Mutually Reinforcing Institutions (MRI) is a group that aims to eradicate poverty in the Philippines by providing financial, environmental, health, and other services. To uphold the health aspect, they've come up with CARD e-Doctor to provide free online consultations with doctors during this pandemic.
The page's schedule is jam-packed daily, starting with free consultations from 7AM-9PM, Mondays through Fridays, to free, hour-long web seminars on Facebook Live that touch on topics of health – from kidney stones to dental care – at 7PM on Mondays and Thursdays.
---
6. Manila Doctors Hospital Pulmonary Postgraduate Course – online consultations for Taguigeños
---
Image credit: I Love Taguig
To encourage staying at home at all costs, Taguig City's government launched Telemedicine, a program where Taguigeños who need medical attention can get checked through online consultations or hotlines. Citizens can send a text message to a department specializing in their concerns or send a message through the I Love Taguig page.
Aside from attending to health concerns, Taguigeños can also have their medicines delivered right to their doorstep with a delivery fee. Medical services, such as immunizations, can also be arranged.
---
Free medical consultations with doctors on Facebook
---
These days, when you're feeling sick or have a health concern but can't go to your usual hospital or doctor, there are plenty of pages where you can consult with a doctor online, so that you don't have to leave your house.
Most of these 6 medical consultation services come for free, as initiatives by doctors who want to make things easier on patients. And most of the time they handle these pages on top of being on the frontlines in the battle against COVID-19, so always remember to be polite, patient, and grateful.
Also check out:
---
Cover image adapted from: Google Images, Steinar Engeland
This article was first published on 6 May 2020 by Hazel Lumbre and updated on 20 April 2021 by Addie Pobre.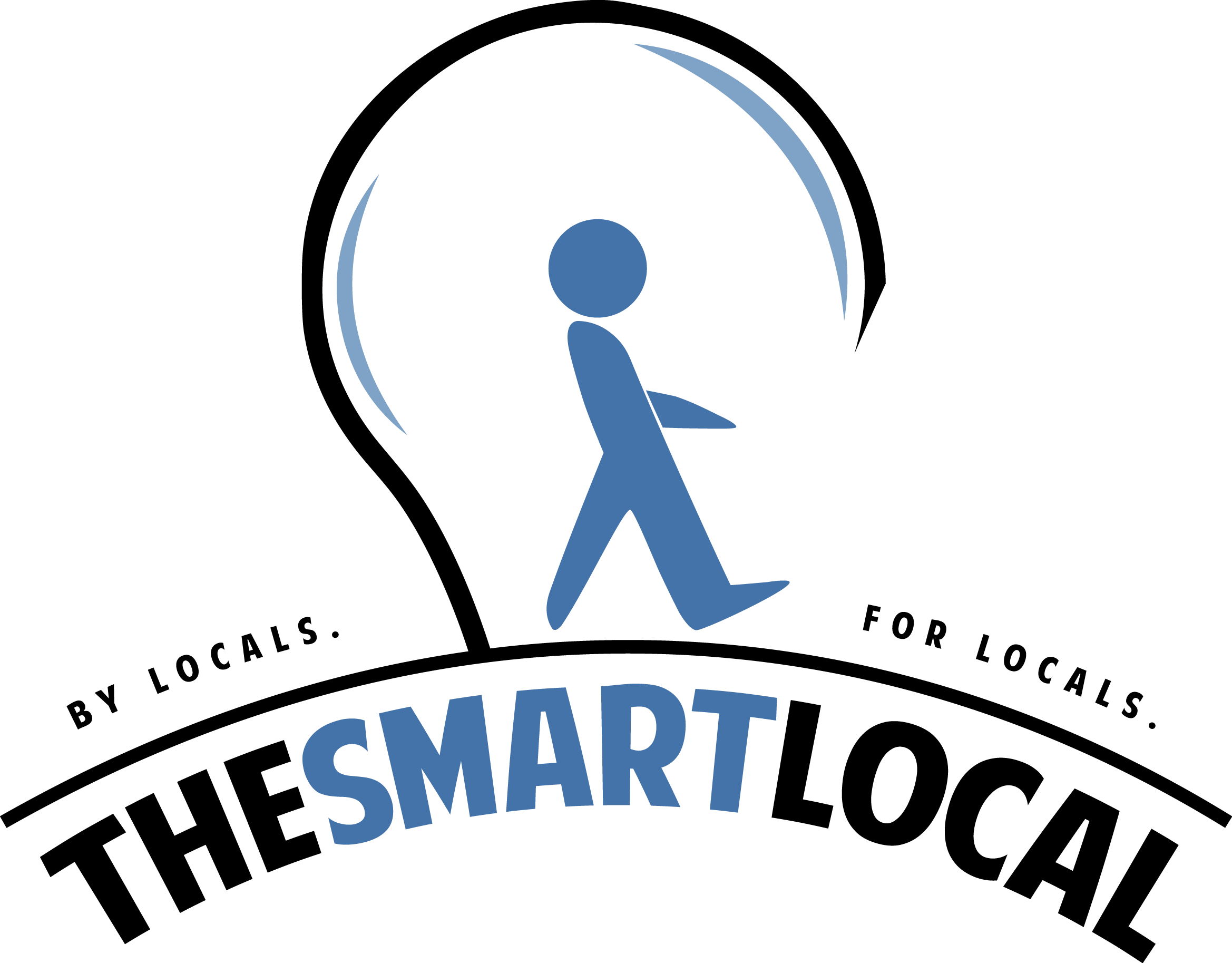 Drop us your email so you won't miss the latest news.