Filipino-made apps that fight COVID-19
---
As we race to find solutions in the huge task of defeating COVID-19, our local healthcare system needs all the help it can get.
Thankfully, our friends from the tech industry have been one of the sectors offering their help by developing various apps that can assess if you need to get tested or can help in contact tracing, among other features. Here are 3 apps developed by Filipinos that we can now use to fight COVID-19: 
---
1. Stay Safe – report your health condition, view heat maps showing COVID-19 cases
---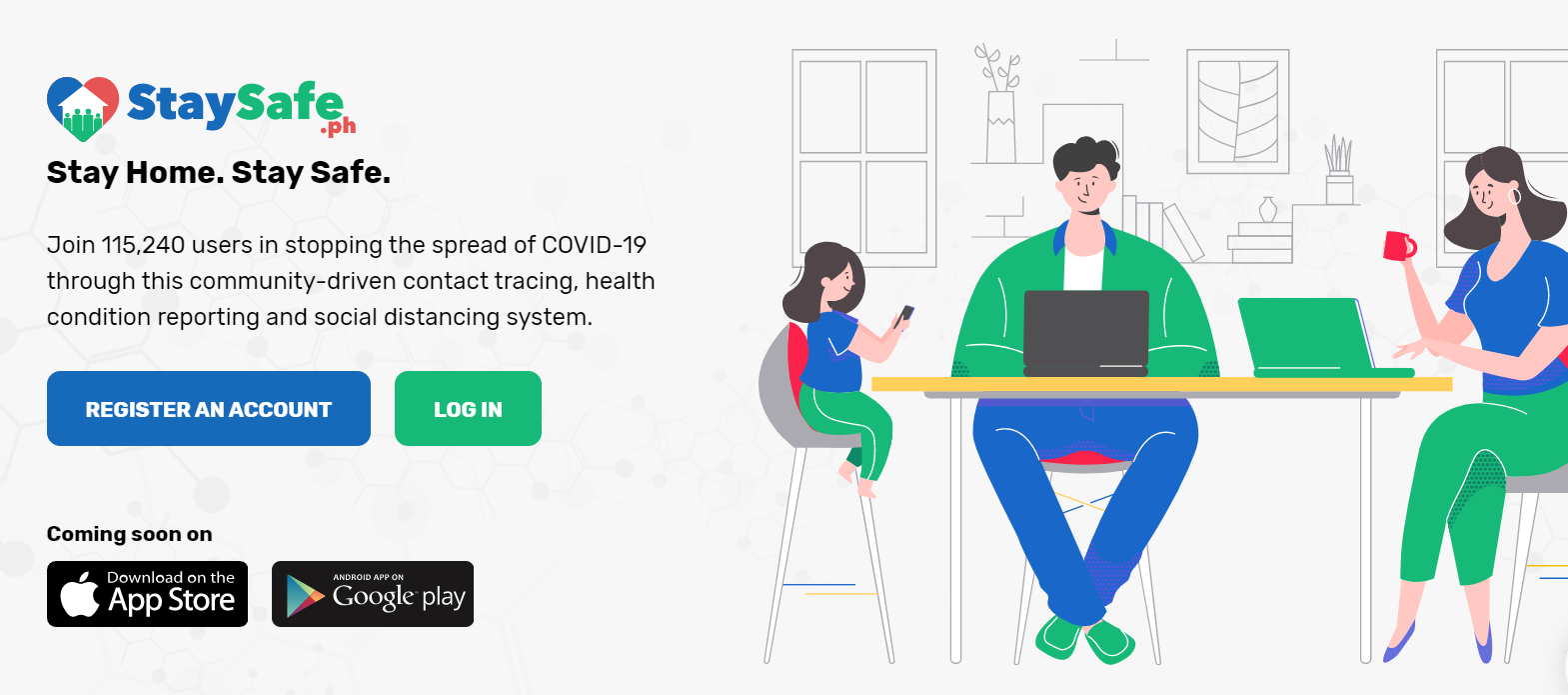 Image credit: StaySafe.ph 
StaySafe.ph is a website and mobile app developed by the National Task Force COVID-19 and information technology company Multisys Technologies Corporation. With this website and app, you can report their health conditions and track the current status of COVID-19 cases in the Philippines and the world by viewing heat maps. 
How it works: After registering on the app, you will be asked to identify symptoms of COVID-19 you are experiencing. If you're not experiencing any of the symptoms indicated such as fever, dry cough, and fatigue, choose the option "none of the above" in the questionnaire. 

Image credit: StaySafe.ph
The data gathered from your answers will be placed in the heat-mapping system of the app where you can see the frequency and location of people with COVID-19 symptoms and infections across the country.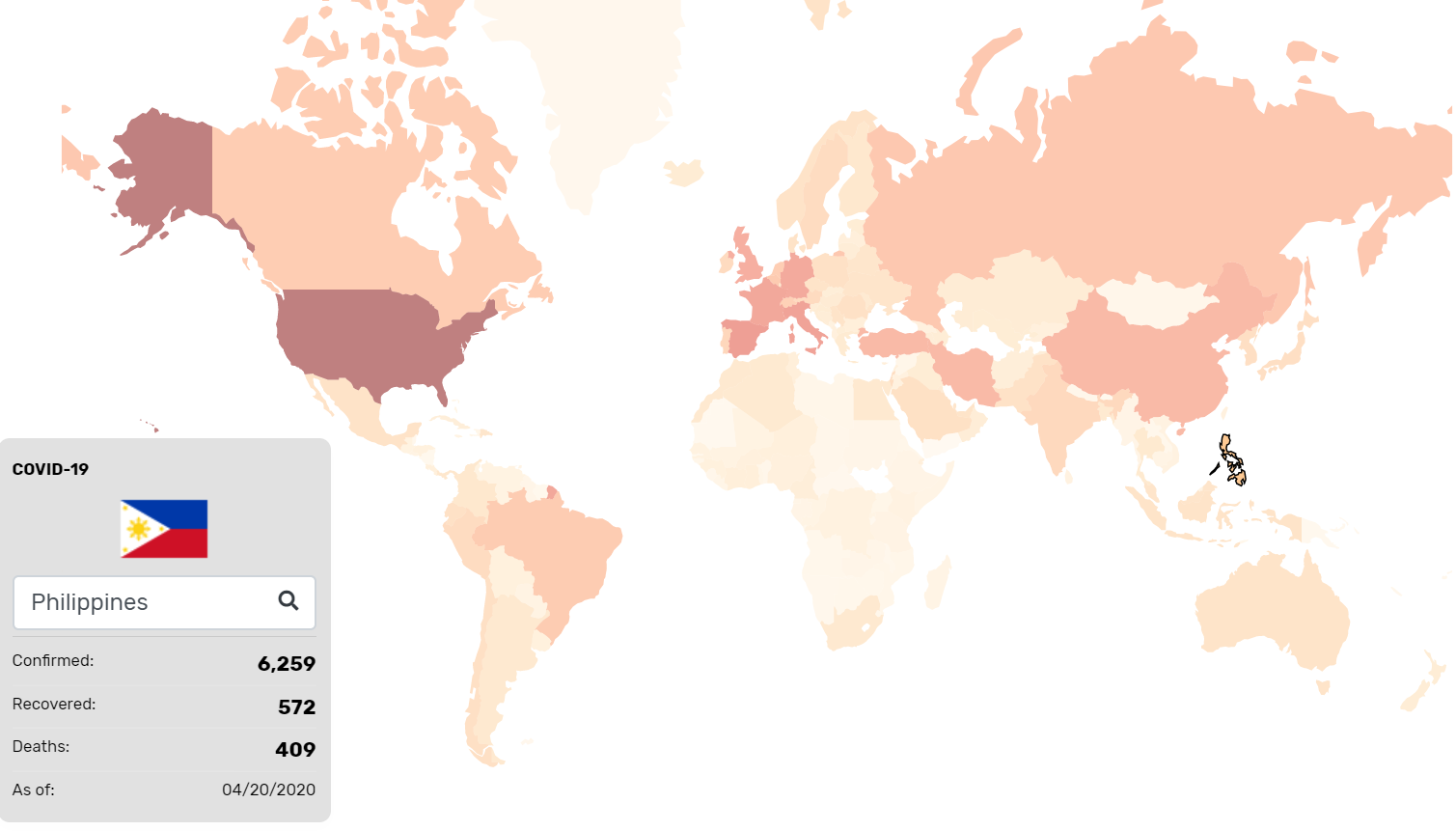 Image credit: StaySafe.ph
As of writing, StaySafe.ph can only be accessed on the web, but it will be available for downloading from the Google Play Store and the iOS App Store soon. 
---
2. ENDCoV – self-assessment survey, contact tracing feature
---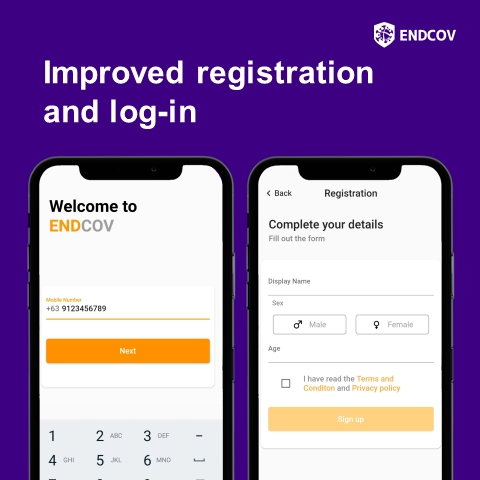 Image credit: ENDCoV PH 
To help the Department of Health prioritize who needs to be tested, and to help yourself assess if you were in contact with a positive patient, students from the Asian Institute of Management developed the app ENDCoV. 
How it works: take the survey which will ask you about your symptoms and your possible exposure to the virus. The results of this survey are processed under a "triage algorithm" approved by the DOH following World Health Organization guidelines.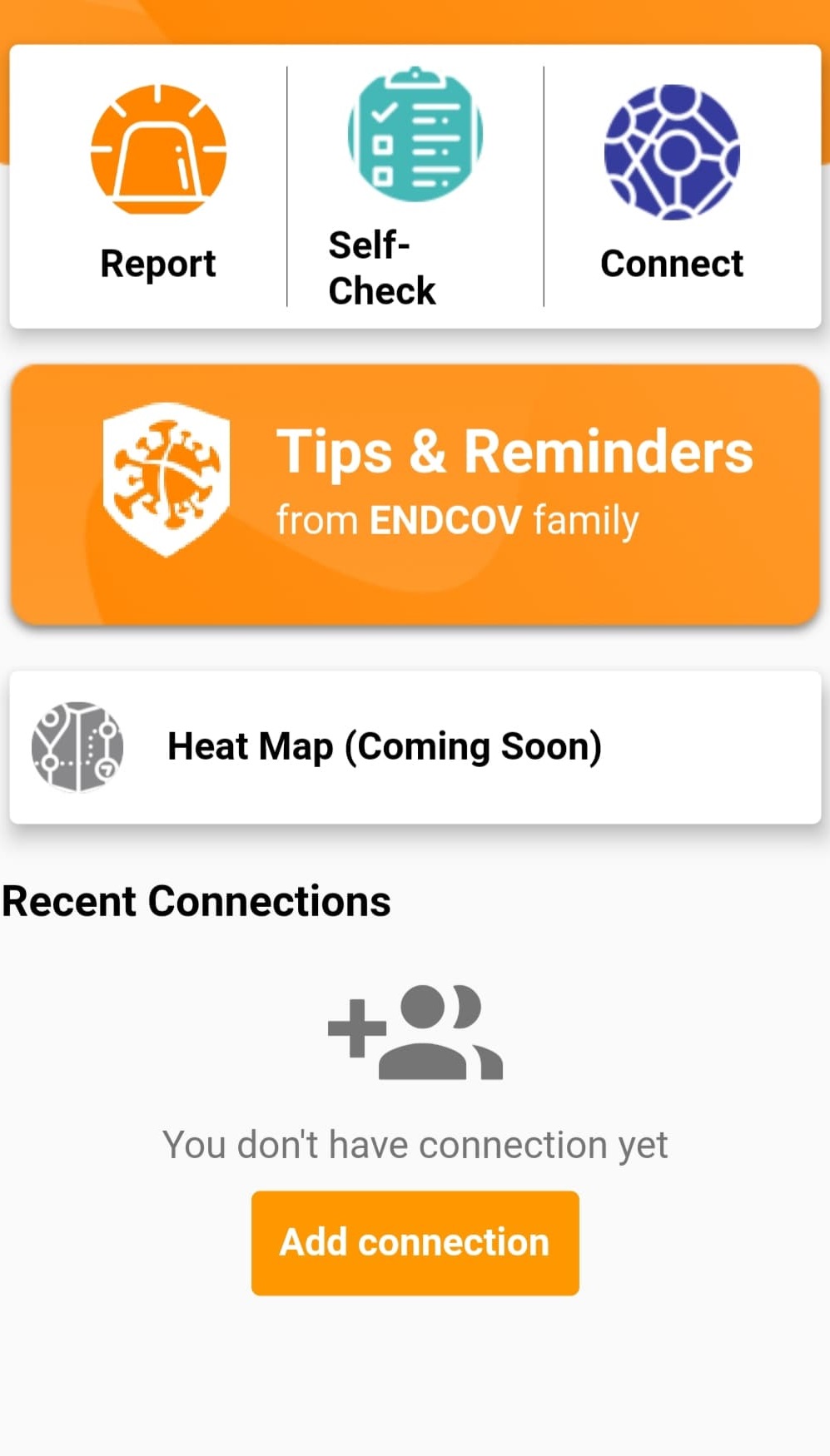 Image credit: ENDCoV
The app's contact tracing feature crowdsources data from users, by asking you to fill up places you've been to and the people that you have come in contact with.
To download the app from the Google Play Store, click here. 
---
3. WeTrace – contact tracing app mandatory in Cebu
---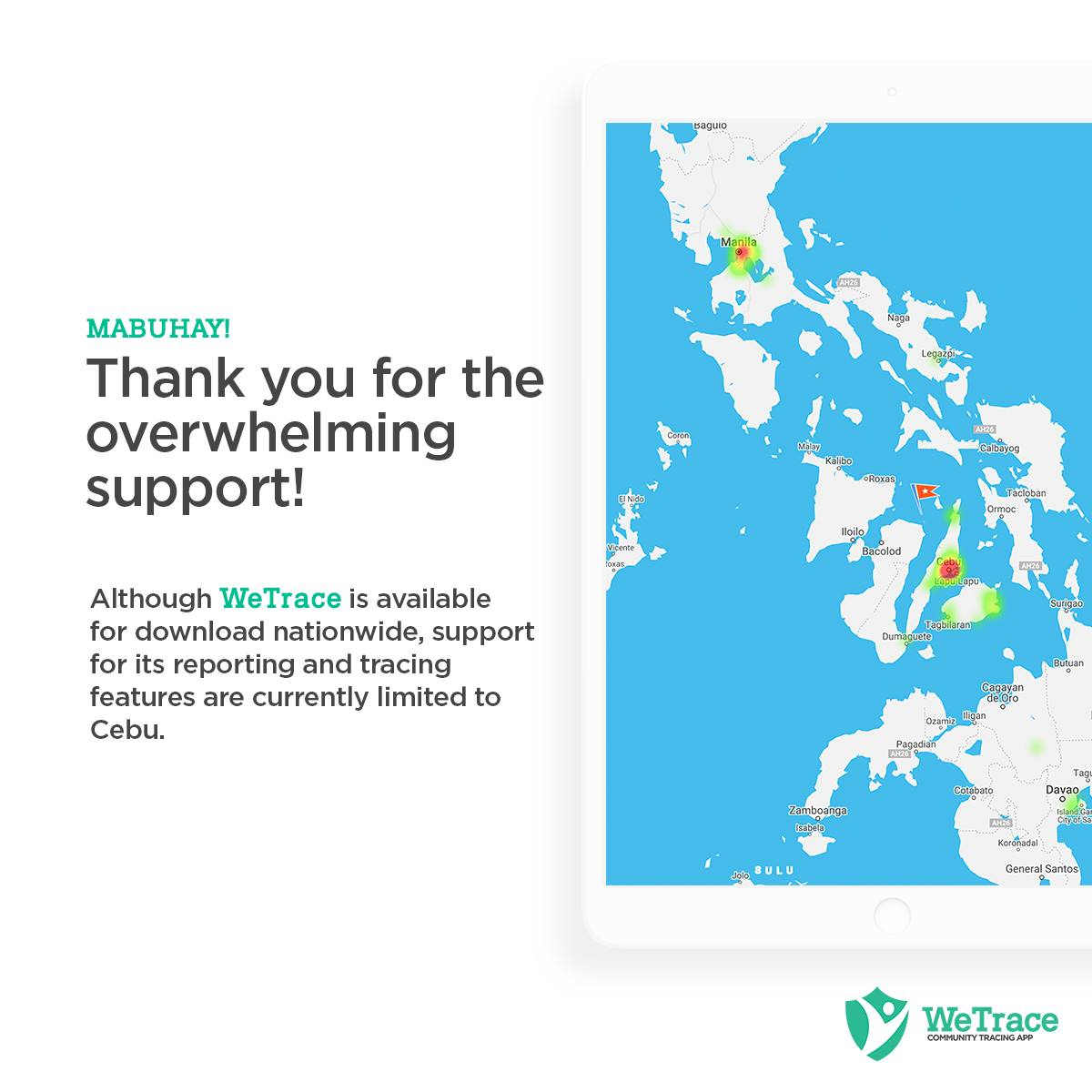 Image credit: We Trace – Community Tracing App 
All Cebuanos are required to download the WeTrace app, as ordered by Governor Gwendolyn Garcia. This app is developed by a Cebuano scholar of the Department of Science and Technology. It's available for download nationwide, but its tracing features are currently limited to Cebu only as the app is still under pilot testing. 
How it works: Through its geolocation function, WeTrace establishes a map of its users' locations. For this to work, each user will be assigned a unique QR code for privacy protection upon installation. The app will then store your location in a secure database. If a user gets infected with COVID-19, the app will notify people who have been exposed to them.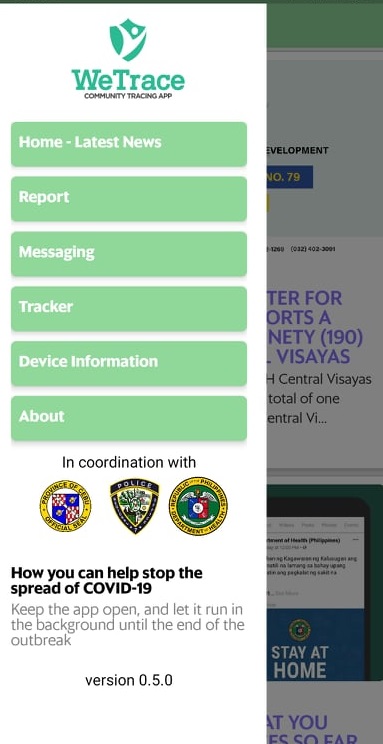 Image credit: WeTrace
To know what to do next in case you have been really exposed, you can also use the report function of the app. The reports compiled by the app are sent to the DOH's contact tracers for further study. 
To download the app from the Google Play Store, click here. 
---
Bonus
---
---
DOH's COVID-19 Tracker
---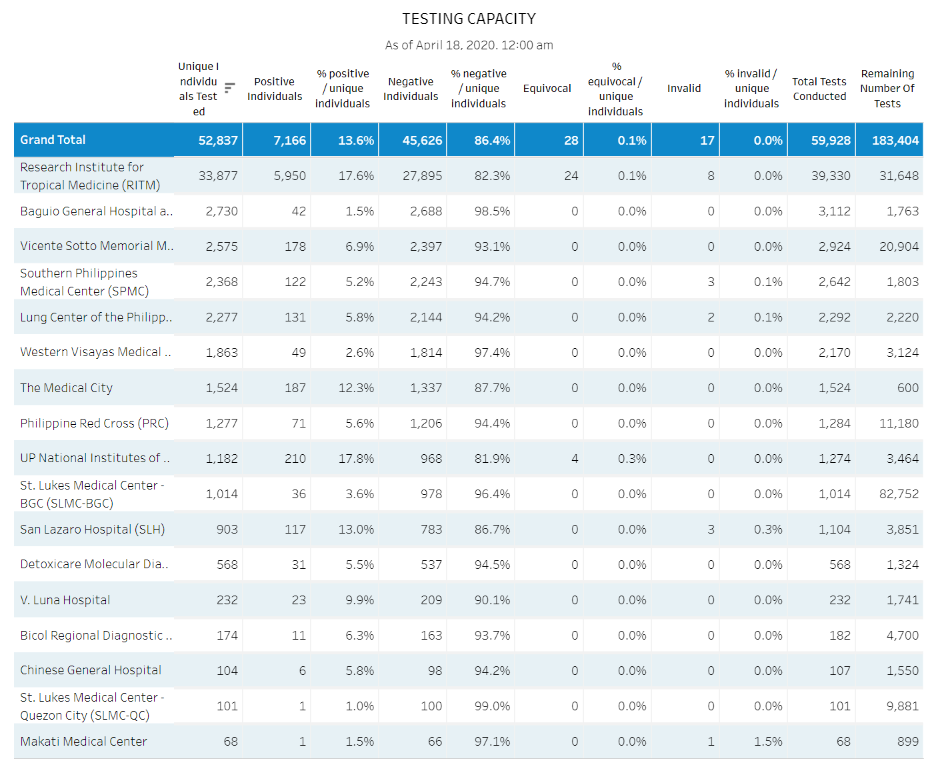 Information as of 18 April 2020
Image credit: DOH
At one go, you can now have an overview of the COVID-19 situation in the country through this tracker developed by DOH with the help of epidemiologist Mr. Nel Jason Haw and data science consulting firm Thinking Machines. 
Aside from featuring basic numbers summarizing COVID-19 cases in the country, the tracker also breaks down statistics from hospitals implementing tests so you can have an idea on the current testing capacity of our country. There's also a graph showing the availability of beds, mechanical ventilators, and Personal Protective Equipment in different hospitals. 
---
Apps for Filipinos during COVID-19
---
As we fight COVID-19, we can turn to technology to help us. Through the power of data, we can participate in helping our government and healthcare authorities analyze the pandemic in greater detail.
Also check out:
---
Cover image adapted from: StaySafe PH, ENDCoV PH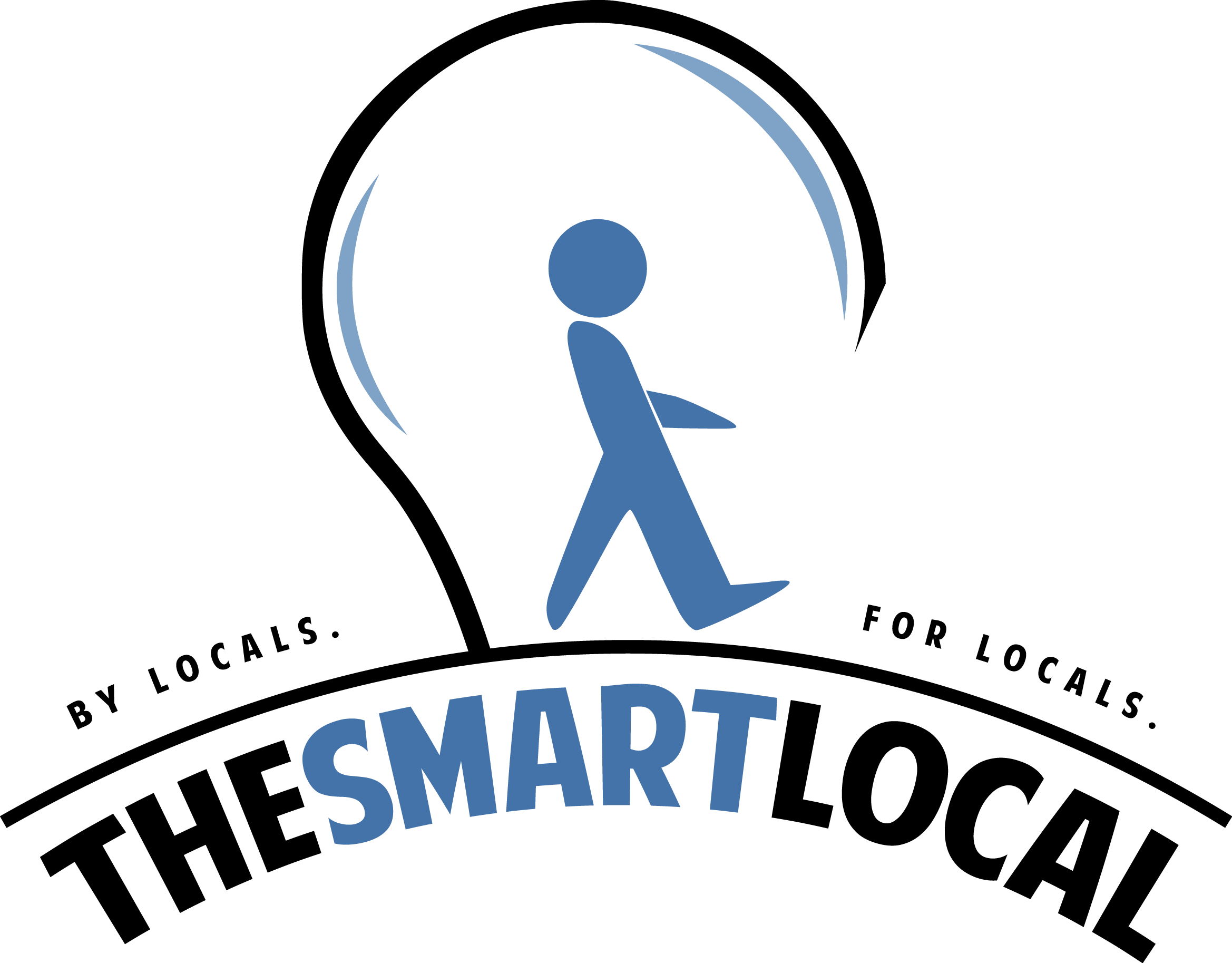 Drop us your email so you won't miss the latest news.