EJ Obiena gets PATAFA endorsement
---
Since the last quarter of 2021, Filipino sports fans have been frustrated by Olympic pole vaulter EJ Obiena not being able to play for the Philippines after a dispute with the Philippine Athletics Track and Field Association (PATAFA). This even caused the 5th-ranked male pole vaulter in the world to miss the World Athletics Indoor Championships this March.
Thankfully, there's now a positive development to the long-standing issue. On Monday, Obiena happily announced on social media that he will be playing for the country at the 31st Southeast Asian Games in Vietnam this May with PATAFA's endorsement.
---
The Obiena-PATAFA dispute
---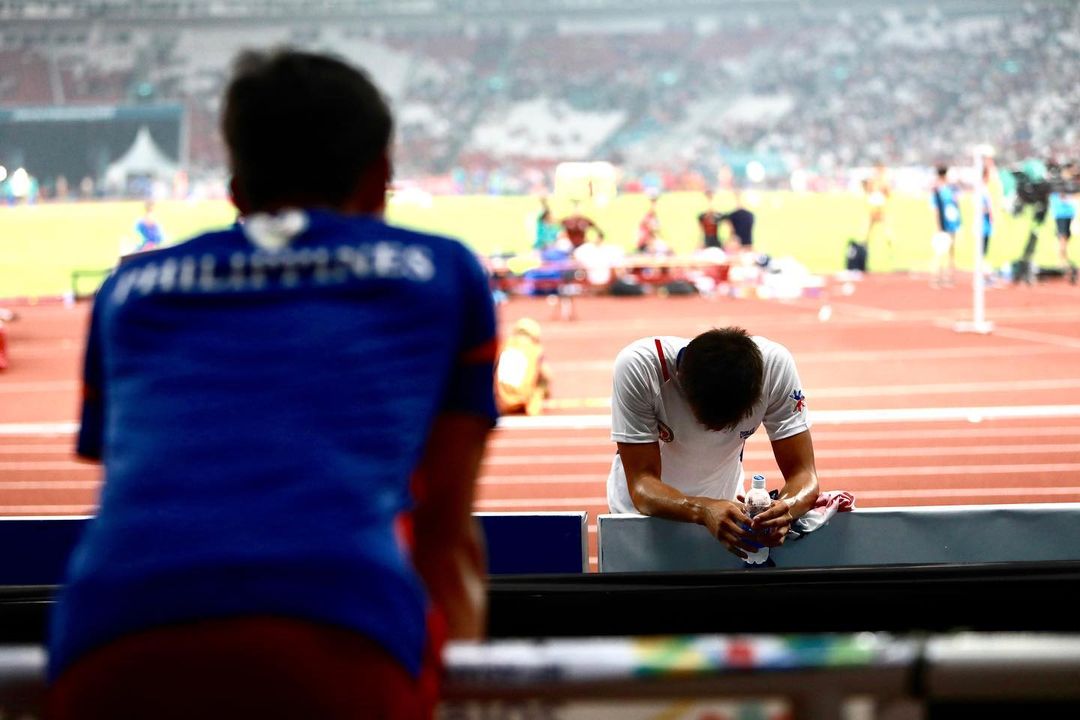 Image credit: @ernestobienapv
The conflict between Obiena and PATAFA started in November 2021 when PATAFA's letter to Obiena accusing the athlete of not paying his coach and falsifying liquidations was publicized, which both the athlete and his coach denied.
Following the issue, the Philippine Olympic Committee (POC) declared PATAFA President Philip Juico persona non grata for allegedly harassing Obiena through "malicious public accusations." This banned Juico from representing PATAFA during committee gatherings.
As a response, Juico declared that PATAFA will fight the POC's decision. Obiena was then removed from the national team in January and wasn't endorsed to play at the World Athletics Indoor Championships in March.
Due to this, netizens urged Obiena to play for another country but the athlete remained insistent on playing for the Philippines.
Earlier in March 2022, the POC also suspended PATAFA.
---
Reaching settlement and Obiena's endorsement
---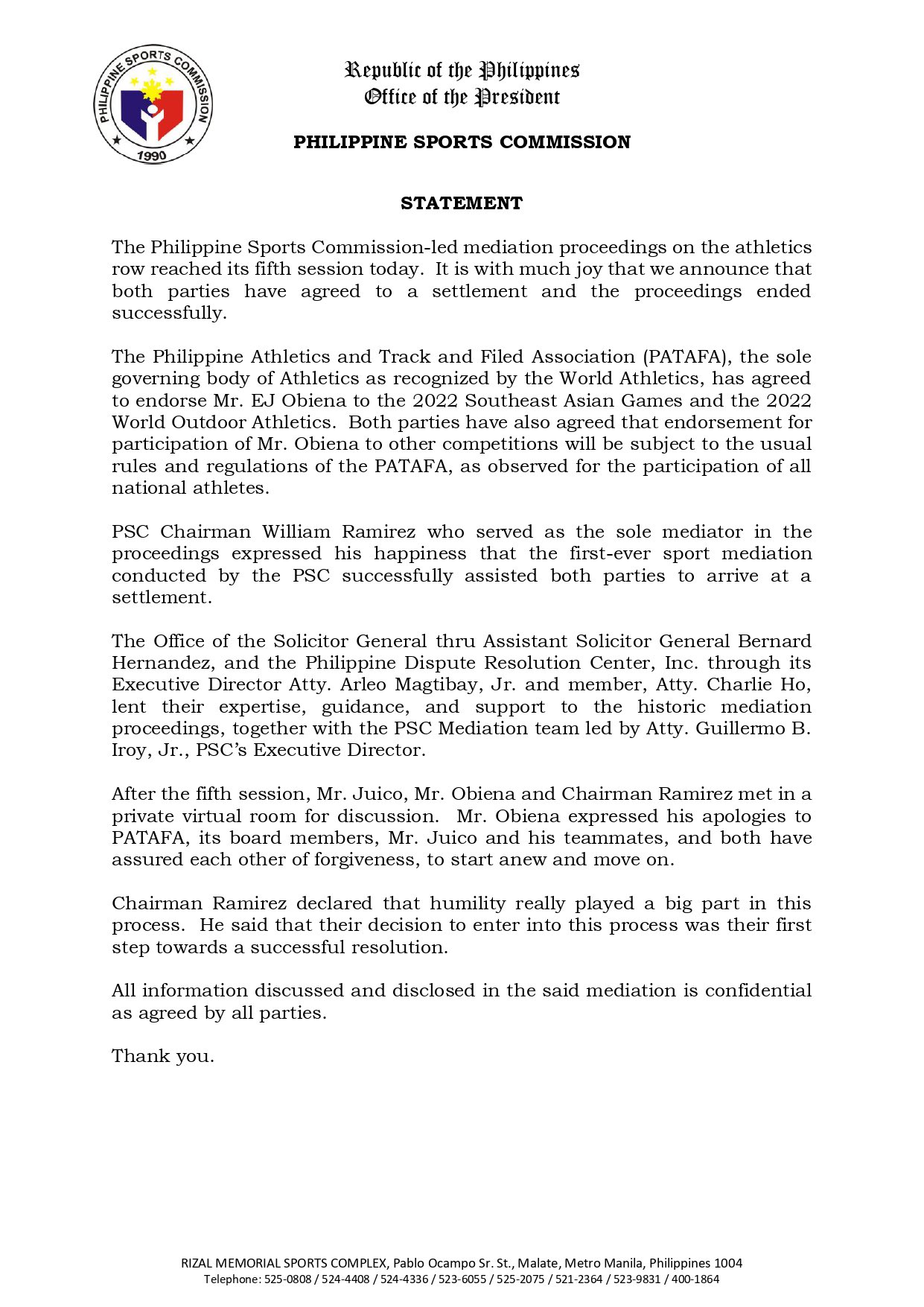 PSC's statement released 30th March 2022
Image credit: @psc_gov
Obiena and PATAFA settled the fifth virtual mediation proceeding solely hosted by Philippine Sports Commission (PSC) Chairman William Ramirez, the PSC wrote in a statement released on 30th March.
According to the statement, Obiena and PATAFA President Juico have "both have assured each other of forgiveness, to start anew and move on".
Obiena now has PATAFA's endorsement to play at the SEA Games in Hanoi, Vietnam this May as well as the World Athletics Outdoor Championships in the US in July.
The POC has also withdrawn both its suspension of PATAFA and Juico's ban.
---
Obiena to compete at the SEA Games
---
With this positive development, we can say that Obiena's determination to play for our country paid off.
We wish EJ Obiena good luck as he embarks on the SEA Games and other international pole vault competitions this year!
Check out our previous articles about Obiena and PATAFA:
---
Cover image adapted from: @ernestobienapv and Phuc Luong
Get more stories like this!
Drop us your email so you won't miss the latest news.