Plantito's eggplant harvest
---
Growing plants at home isn't exactly a new hobby, but as more of us are staying at home for health reasons during the pandemic, houseplants have gotten much more attention. From Instagram stories to Facebook timelines, you'll see how many people have turned into plantitos and plantitas over the past few months.
A backyard gardener in Tagaytay, however, has been at the plant game for years. Take some gardening tips from this experienced plantito who's been getting attention for growing some extremely long eggplants. Maybe someday you can grow your own abundant backyard garden, just like this plantito's eggplant harvest.
---
This plantito's eggplants are plant parent goals
---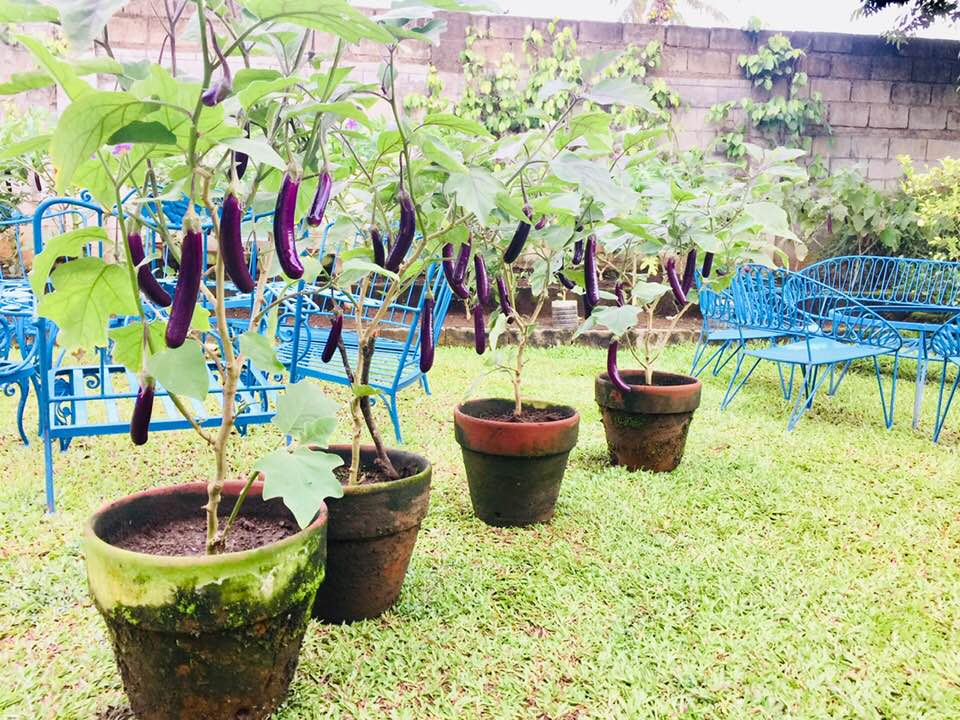 Plantito's eggplant harvest
Image credit: David Roms Backyard Garden
Backyard gardening is not an easy feat. There's plenty of research that goes into taking care of each plant and a lot of getting your hands dirty. And it can take months before you see any fruits of your labor – literally. 
If you need inspiration or motivation to keep up with growing your plants, check out this plantito who runs the Facebook page David Roms Backyard Garden. David's eggplant harvest is envy-inducing, whether you're a talong-lover or not. These long and plump eggplants look as if they were grown on a farm, but they were actually just grown in pots in this backyard garden.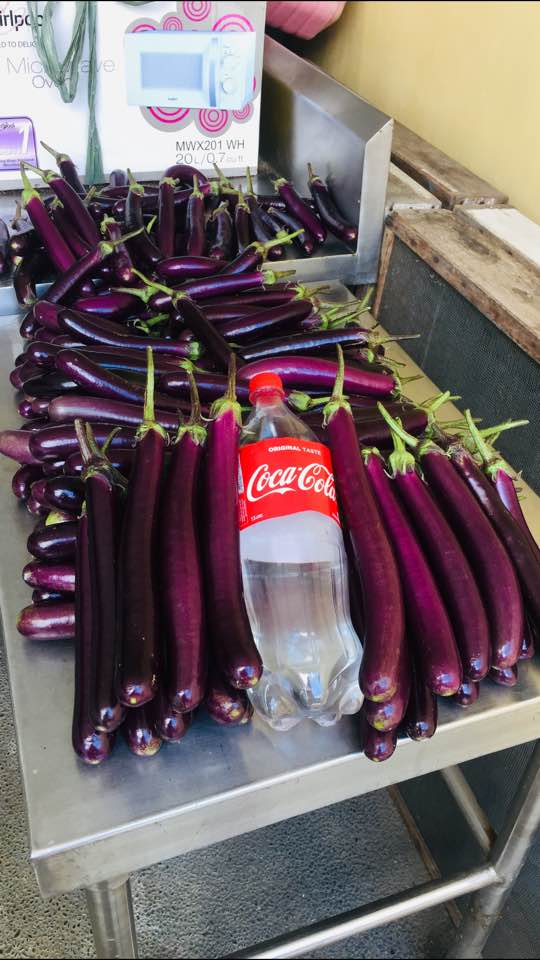 Image credit: David Roms Backyard Garden
The eggplants grow up to 11 inches, just as tall as a 1.5L soda bottle, and these abundant harvests often come twice a week.
---
Becoming an expert plantito
---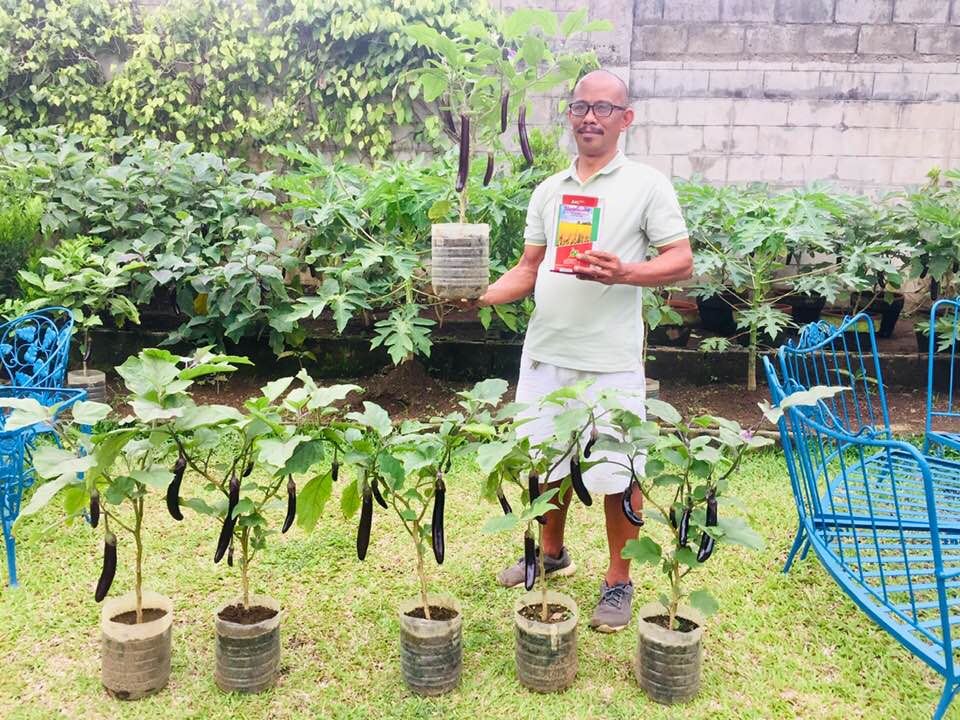 Image credit: David Roms Backyard Garden
This plantito's abundant eggplant success didn't come overnight. In fact, David has actually been gardening for 10 years now. Being a driver who lives at his employer's house, he was presented the opportunity to take care of his boss's backyard garden. He has since grown different plants in it, such as lettuce, and most recently, eggplants.
Most of his gardening knowledge comes from joining Facebook groups such as Talong Farmers Philippines, learning from the members. So for everyone mass-joining all those plantito and plantita Facebook groups, aside from fawning over each other's plants, you can also try utilizing these groups by talking to fellow plant parents and learning from their wisdom.
---
Proven and tested gardening tips
---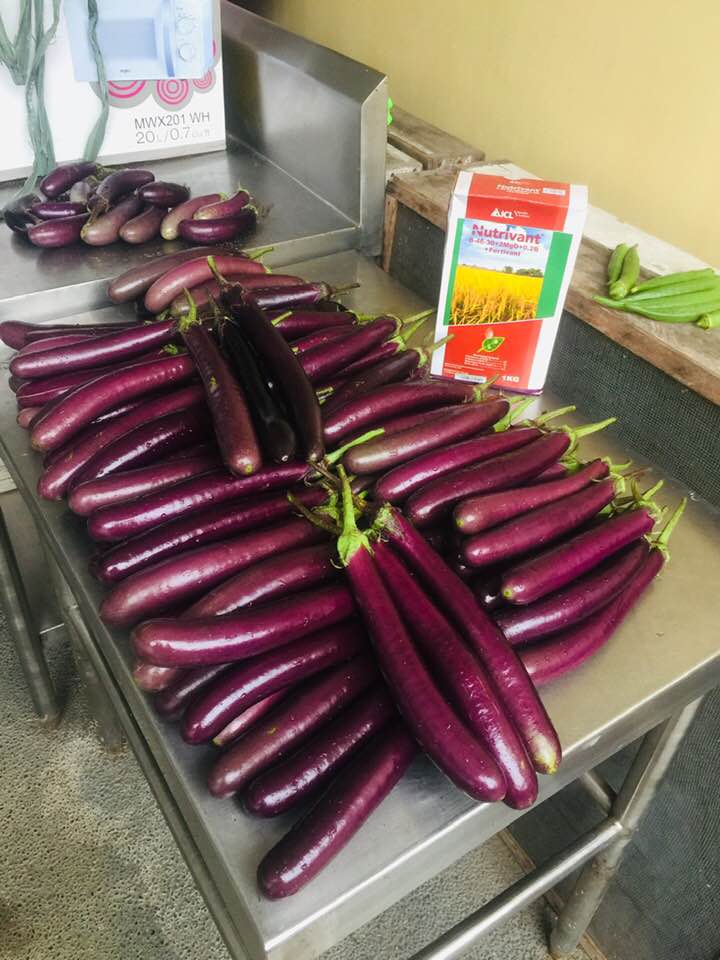 Image credit: David Roms Backyard Garden
There's no fast track to becoming an expert gardener. However, tips from those who are more experienced than you can definitely help. David shares some tips in his viral post on the Facebook group Plant Hub Philippines. 
He recommends using urea, an organic fertilizer that is high in nitrogen which plants need, to keep your veggies healthy. He also sprays foliar, or liquid fertilizer, to make his plants grow more leaves. You can find these items at your local agricultural supply stores. 
Lastly, he shared his experience of pests invading his plants, and instead of using insecticide, spraying water actually worked better to fight them off.
---
Cultivate your green thumb
---
The past few months have been some of the hardest and most stagnant days for some of us, but having a hobby helps. Not only does a hobby keep your mind off things, but it also gives you something to look forward to every day. In gardening specifically, everyday bears something new – be it a new leaf, a new fruit, or a new harvest. 
Also check out:
---
Cover image adapted from: David Roms Backyard Garden and David Roms Backyard Garden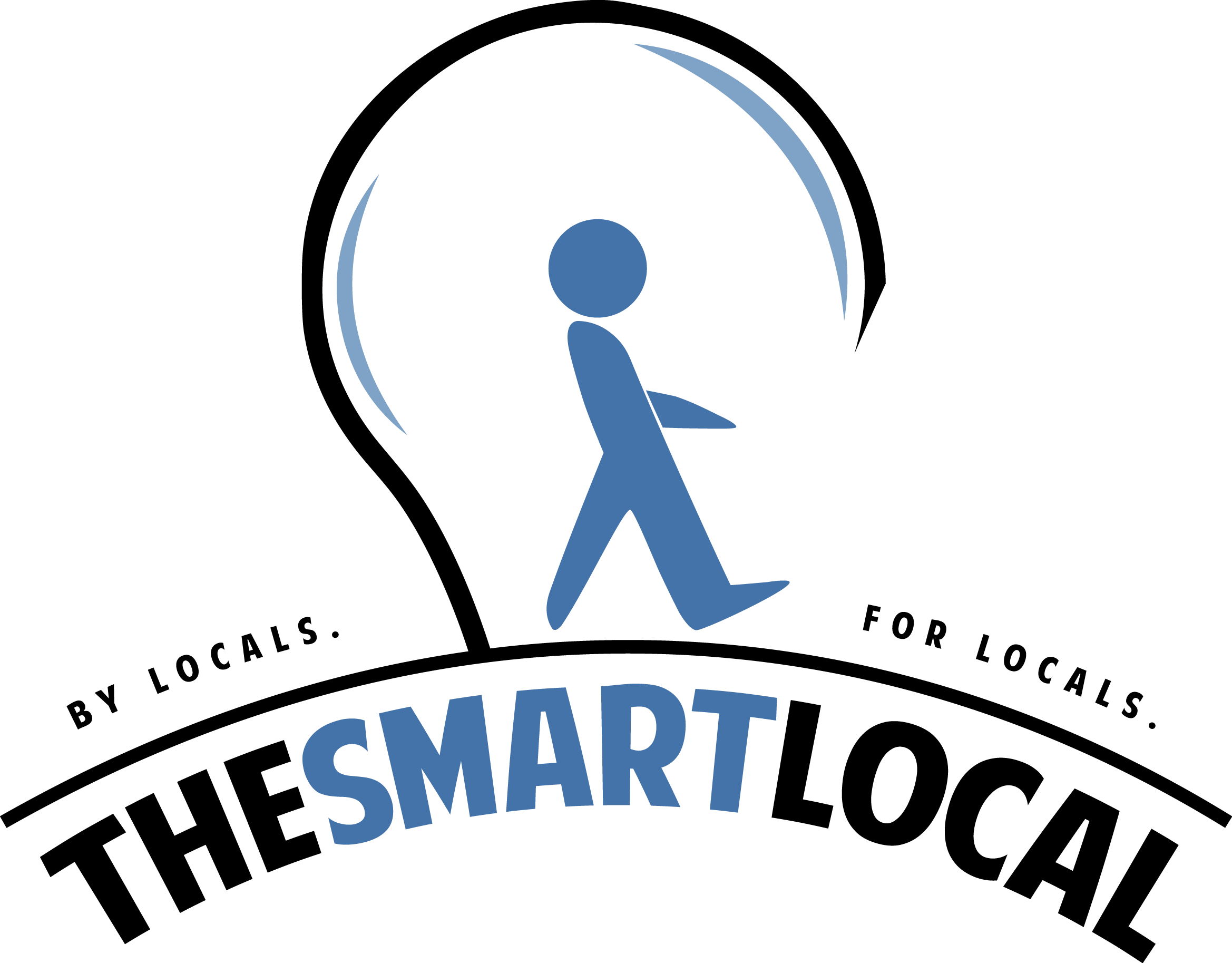 Drop us your email so you won't miss the latest news.