Bohol plant shop owner advertises his plants semi-nude
---
Many Filipinos who've discovered their inner plantitos and plantitas during the quarantine also can't help but take photos with their growing home gardens for followers on social media to marvel at. 
One of them is Christopher Tiongson, the Bohol-based owner of plant shop The PlantHub Bohol.
Taking his plantito aesthetic to the next level, he posed semi-nude with only his boxers on as if he were a Survivor contestant. Turns out, he was simply promoting his plants for sale on his Facebook feed.
---
He showed off his #plantbabies while only wearing boxers
---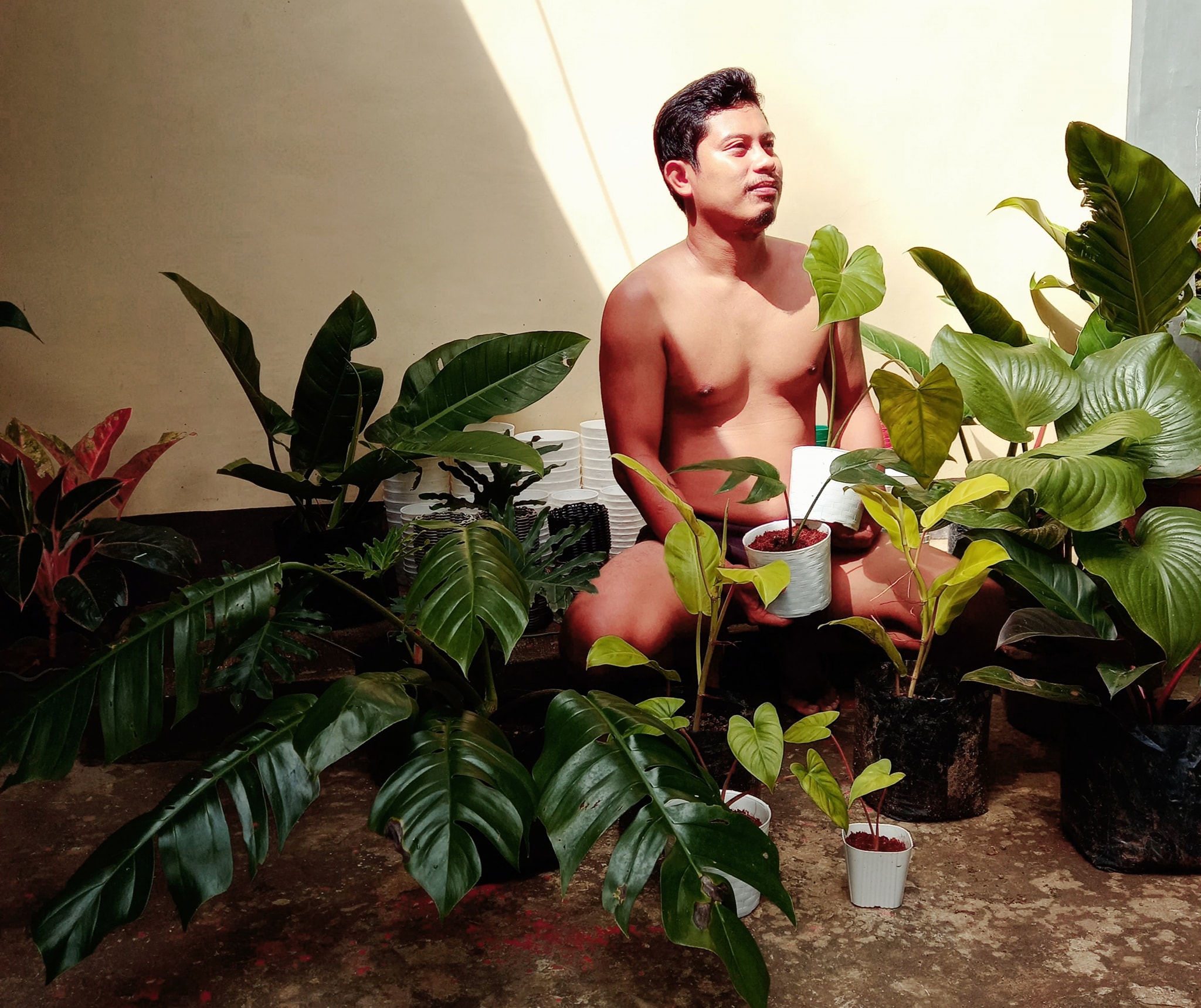 Image credit: Christopher Tiongson 
The caption of his Facebook post, written on August 16, reads: "Dati ang standards ng mga babae sa paghanap ng lalaki is you have to be tall, dark, and handsome pero ngayon nag – iba na taste nila, maging isang #plantito ka lang ayos na. Gusto mo maging #plantito? Tara bili ka ng mga #plantbabies ko"
(In the past,  the standards of women when looking for a guy were that he had to be tall, dark, and handsome – but today their tastes have changed, you just have to be a #plantito and everything's good. Do you want to be a plantito? Come buy my #plantbabies.)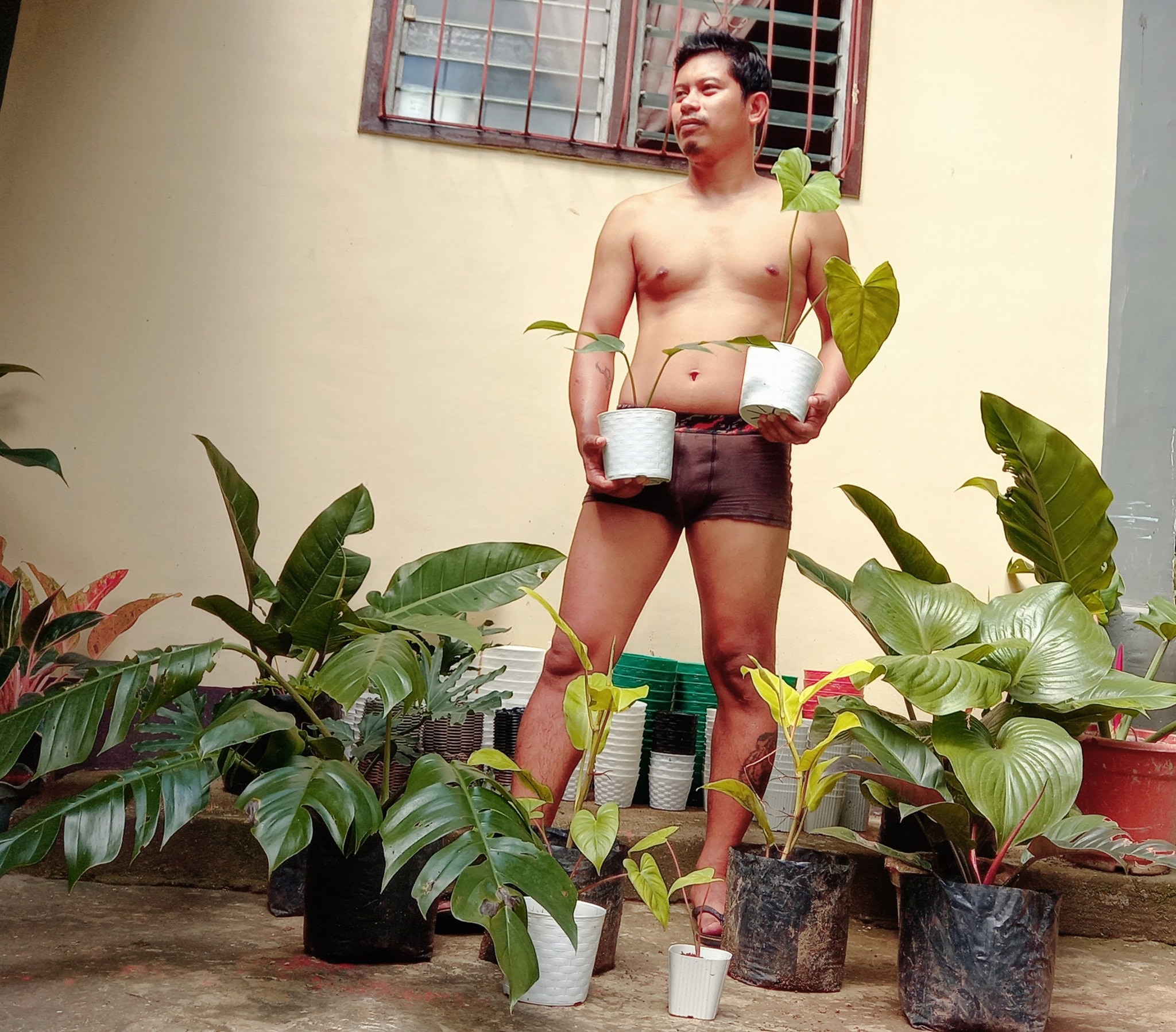 Image credit: Christopher Tiongson


Image credit: Jocelyn Iroy
Fellow Boholanos lauded Tiongson's courage to execute his photoshoot idea, with comments such as that from Jocelyn Iroy: "Mahalin gyud ni tanan ya ba, kuyaw kaayog marketing skills." (Everything will be sold out, his marketing skills are amazing). 


Image credit: Balag Jomer
Balag Jomer even joked: "Grabeg model sa tanom… sure ko mga baje jud mamalit ani ba" (Amazing plant model, I'm sure girls will buy these plants!)
---
The plantito's shop The PlantHub Bohol sells plants, pots, and accessories
---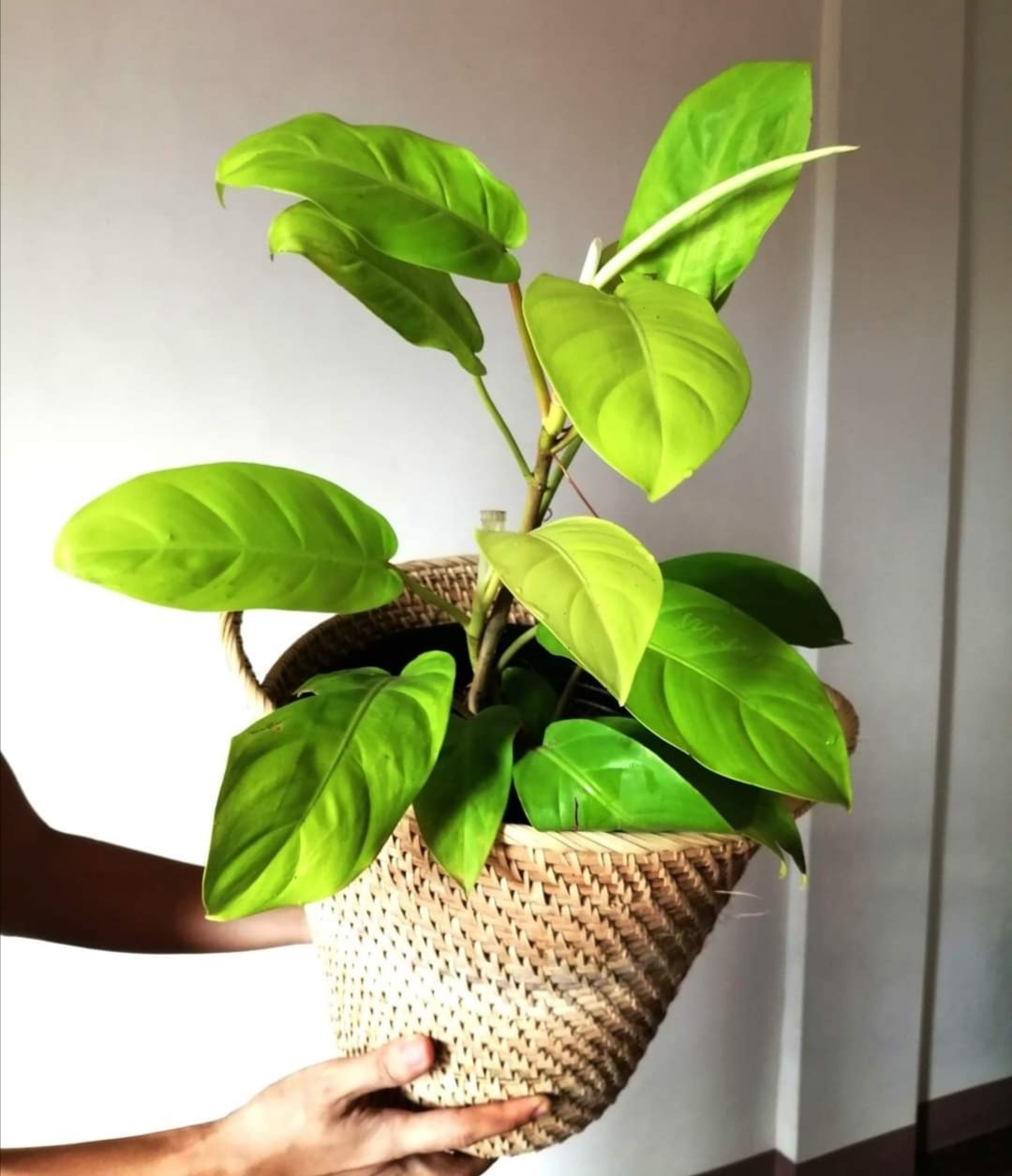 Philolendron
Image credit: The PlantHub Bohol 
This publicity stunt is helping Tiongson's shop get plenty of attention. It's selling plants, pots, and planting accessories – we noticed its Philodendron "Lemon Lime" that's a bright, leafy house plant said to be easy to grow, and among the plants you can buy here.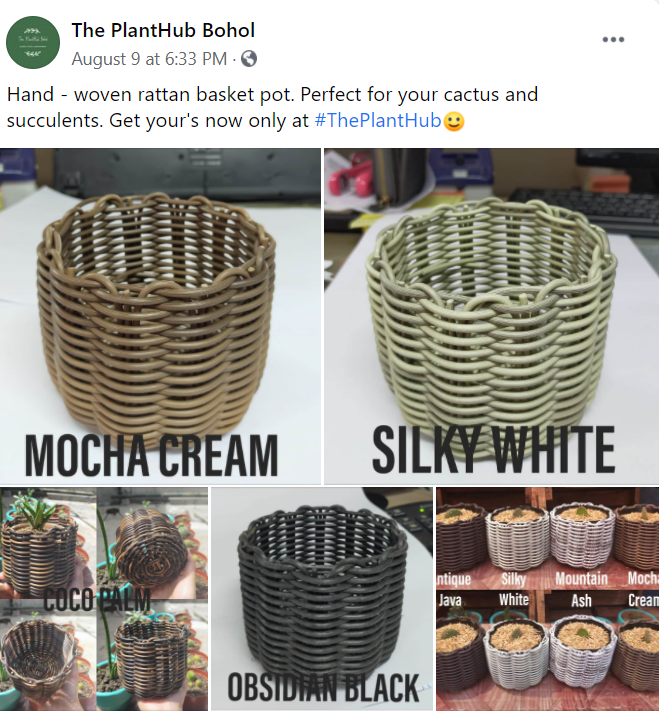 Image credit: The PlantHub Bohol 
If you want to complement your plant's beauty with an aesthetic pot, he also sells hand-woven rattan basket pots that will complement cacti and other succulents. The rattan baskets are available in 6 colors – antique java, silky white, mountain ash, mocha cream, coco palm, and obsidian black.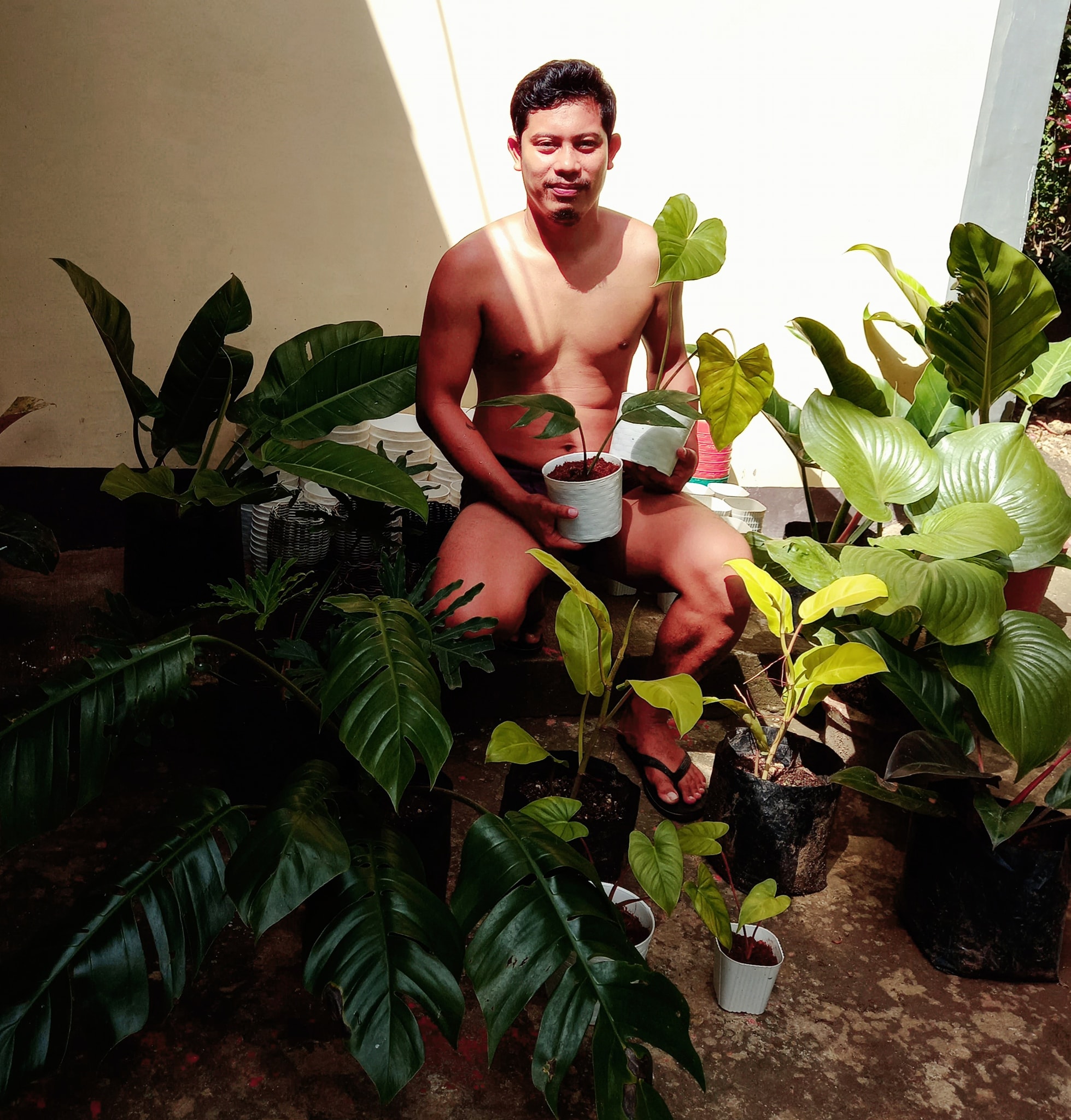 Image credit: Christopher Tiongson 
---
Creative ways of selling plants
---
Selling plants requires some creativity – you don't want to just post a photo of a lone cactus and smack on a price on a Facebook post, like what many shops would do.
So it's no wonder this enterprising plantito boss tried out a unique photoshoot with a little dose of creativity to appeal to aspiring plantitos and plantitas. Check out his store's page, The PlantHub Bohol, to browse the leafy plantbabies he has on offer.
Also check out:
---
Cover image adapted from: Christopher Tiongson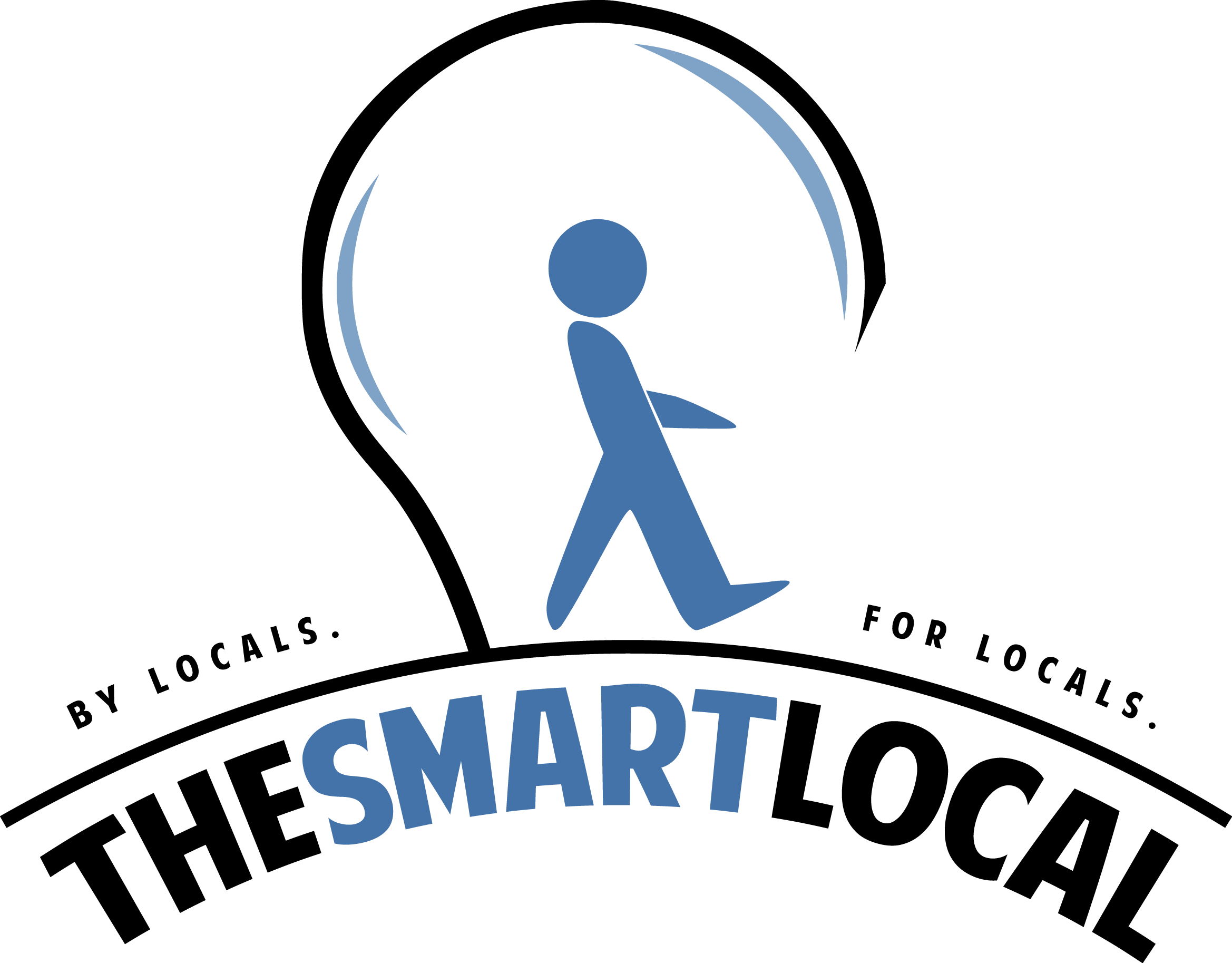 Drop us your email so you won't miss the latest news.